Every writer hates plagiarism, and why shouldn't we? We work hard on our content, and later someone just copies it and doesn't even mention us anywhere, just eats up our credits. But just think if it makes us that angry, how the other person must feel when we do it to them.
Don't get me wrong I am not blaming you for plagiarism, but sometimes unknowingly we write something that is already written, and unknowingly we plagiarize.
This unknowingly plagiarism isn't your fault, but it affects you in a big way. Your blog gets affected, and its ranking goes just like that because you unknowingly copied something. "Precaution is better than cure" and so just take care that you are not plagiarizing before publishing your content.
Well, you are all writers, so you know what plagiarism is but let's still discuss what it is.
Plagiarism
When you write and publish something that's already been posted, but you don't give credits to the original writer, then it is called plagiarism.
It doesn't matter if you copy the whole article or just a few phrases, it is still plagiarism. There are billions of people in the world, and it happens that the same idea can occur to multiple people, but you just need to be sure, you don't publish something that could be considered plagiarism.
Now you can't go and look for everything out there to be sure that your work is original. So to spare yourself from that headache, I am listing a few plagiarism checker tools to help you out.
Trust me; at Google being on any end of plagiarism is not pretty. If your work is copied well you will not be happy and if you are plagiarizing, even unknowingly, then Google could tank your ranking, and all your hard work and the money invested in it just goes poof.
Well, not poof but you understand me right, so why go through that when very easily all that drama could be avoided with any of the tools I will be listing, so let's check out these tools and their pros and cons.
Plagiarism Checking Tools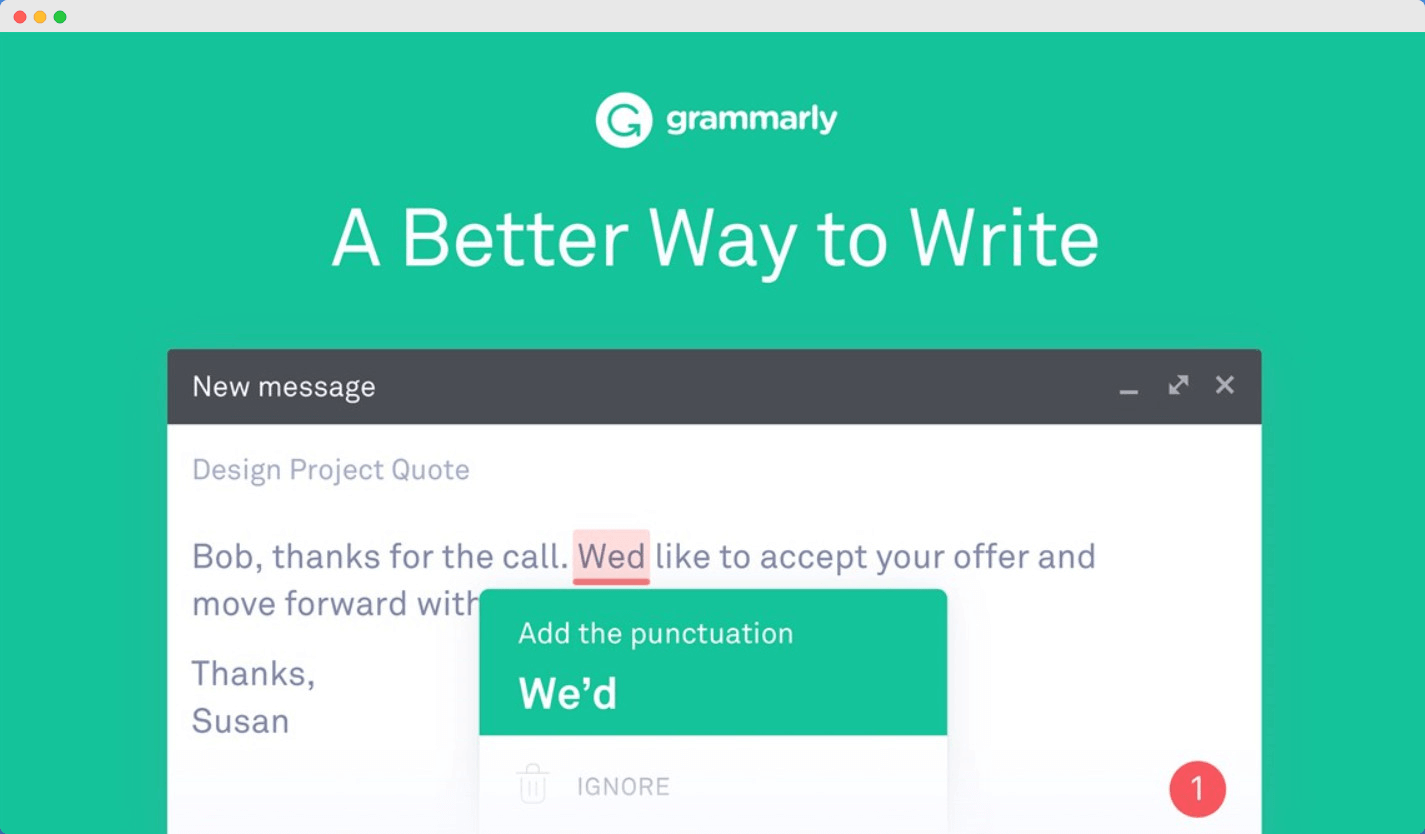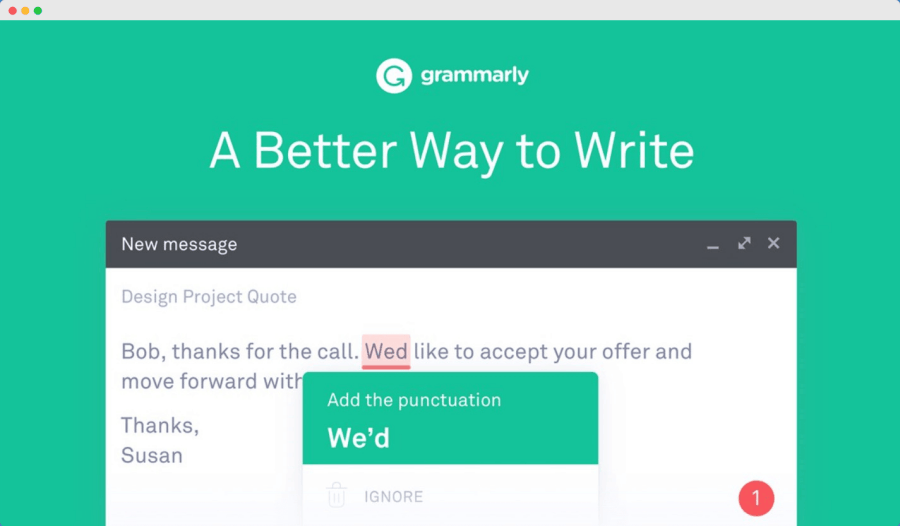 Grammarly prides itself on its accuracy and is known as the best free plagiarism checking tool. The best thing about it is that it is so much more and still free.
For a writer, it is a dream. Grammarly will check for spelling mistakes, even the best of us make typos or spell something wrong when in a hurry but Grammarly helps with it too.
Grammarly of course checks for all the grammar mistakes and also makes sure that our work is just ours. The plagiarism checking feature is very accurate.
With all these amazing features, it is very easy to use, so great for the new writers who are just starting too. It works amazing for me, and so far I have found nothing wrong with it so if you were searching for a cons list for it, well sorry to disappoint you.
Features of Grammarly
Free

Accurate plagiarism checker

Checks grammar and spellings

Easy to use

Cons none so far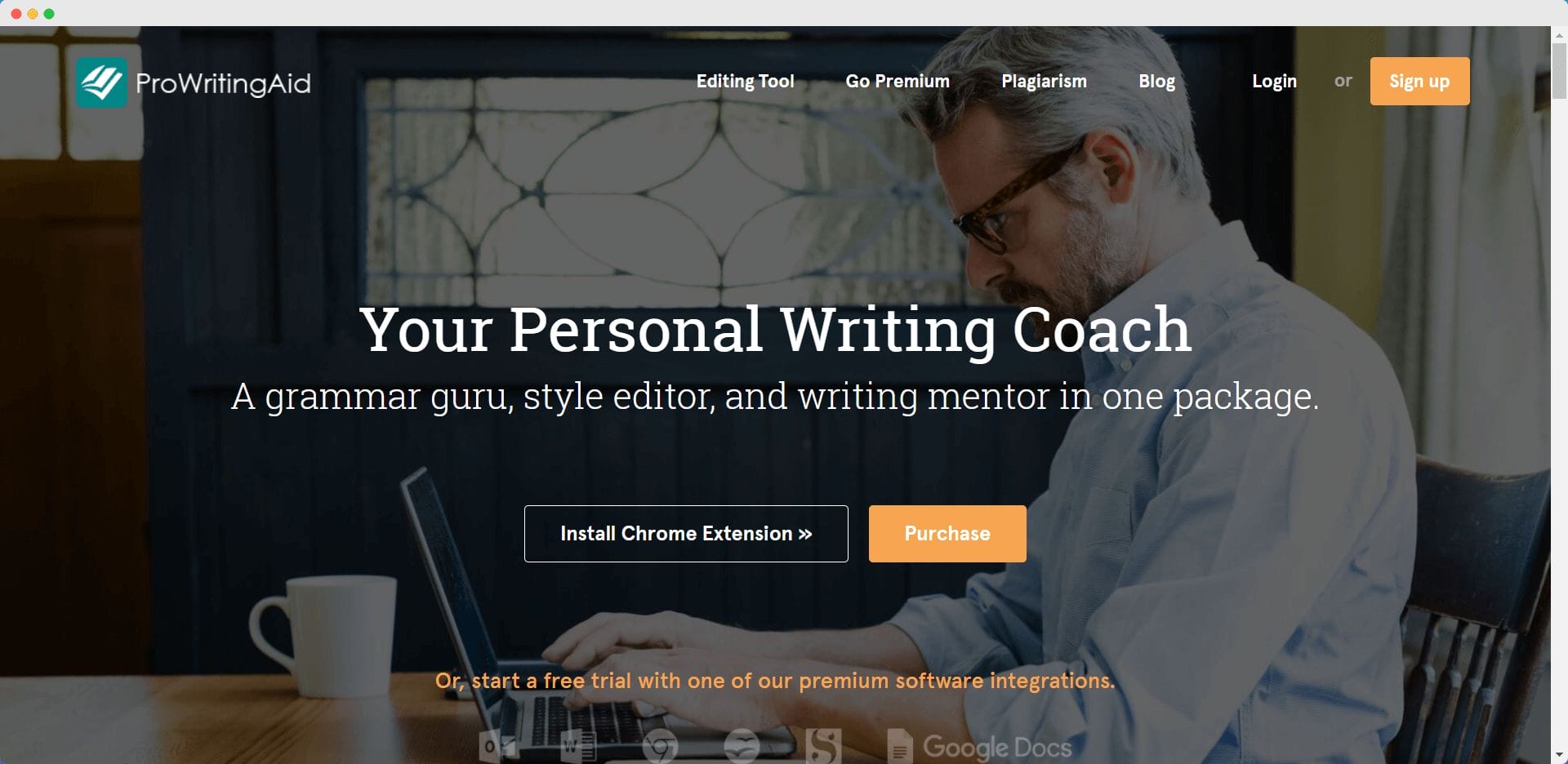 It is another amazing app with lots of useful tools. It has a very amazingly accurate plagiarism checker and is very efficient in what it does.
It also helps you with grammar and spellings checks but with all that it also helps you while editing. You will not have to worry about hiring an editor to proofread and edit your articles.
Again it's not free but very affordable. It has a premium version that you can purchase and if you don't want that, not to worry people, it also has different packages meeting your needs so you can have exactly what you want.
Features of Pro Writing Aid
Affordable price

Different packages available meeting your needs

Very accurate plagiarism checker

Checks spelling and grammar

Helps you with editing

Easy to use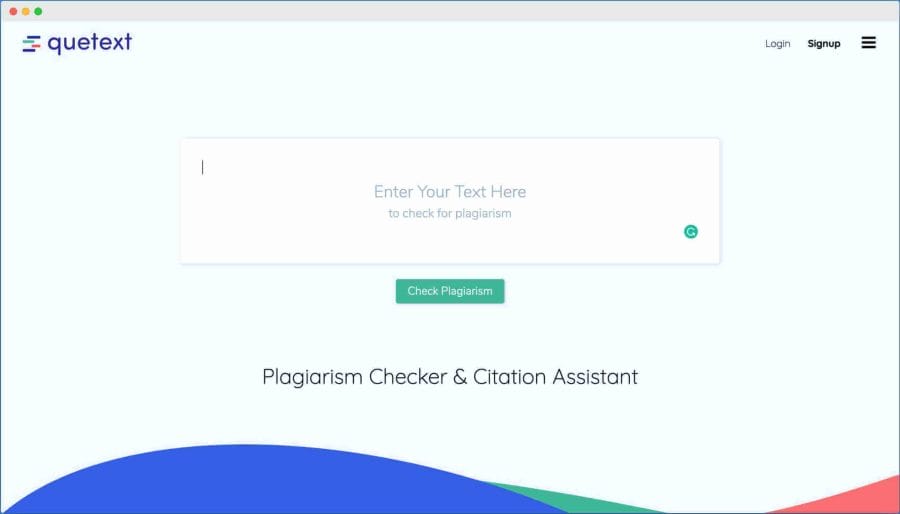 Quetext is another excellent tool designed to make your life easy with respect to plagiarism. The great thing about quetext is that it carries a deep search throughout to make sure your work is excellent.
Quetext also offers you a free version as well as a pro version, and the good thing is that both of them are good. However, the free versions will only provide you with three searches.
To check plagiarism, both of them are great, and the pro version is a little better as it makes your work a bit easy. The pro version is of very reasonable prices too, so it's an excellent choice for you.
Features of QueText
Free version with 500 words limit

Limited searches in free version

Pro version affordable

Conducts deep searches

Very accurate

Easy to use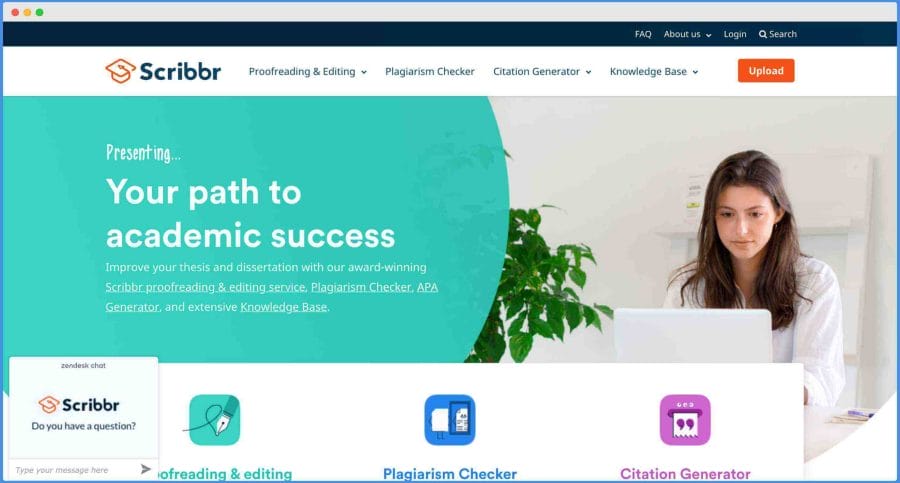 It is another amazing tool to help you out, very precise checker too meet your needs. It conducts deep and thorough searches.
It searches at so many places just to make sure your content is fine and plagiarism free. It costs very reasonable, so it is a great deal.
It is one of the best plagiarism checking tools, and also it works for so many languages. It provides you with so many packages to choose from, and it is very easy to use so very user-friendly.
Features of Scribbr
Accurate

Reasonable price

Different packages available

Conducts deep searches

Works for different languages

Easy to use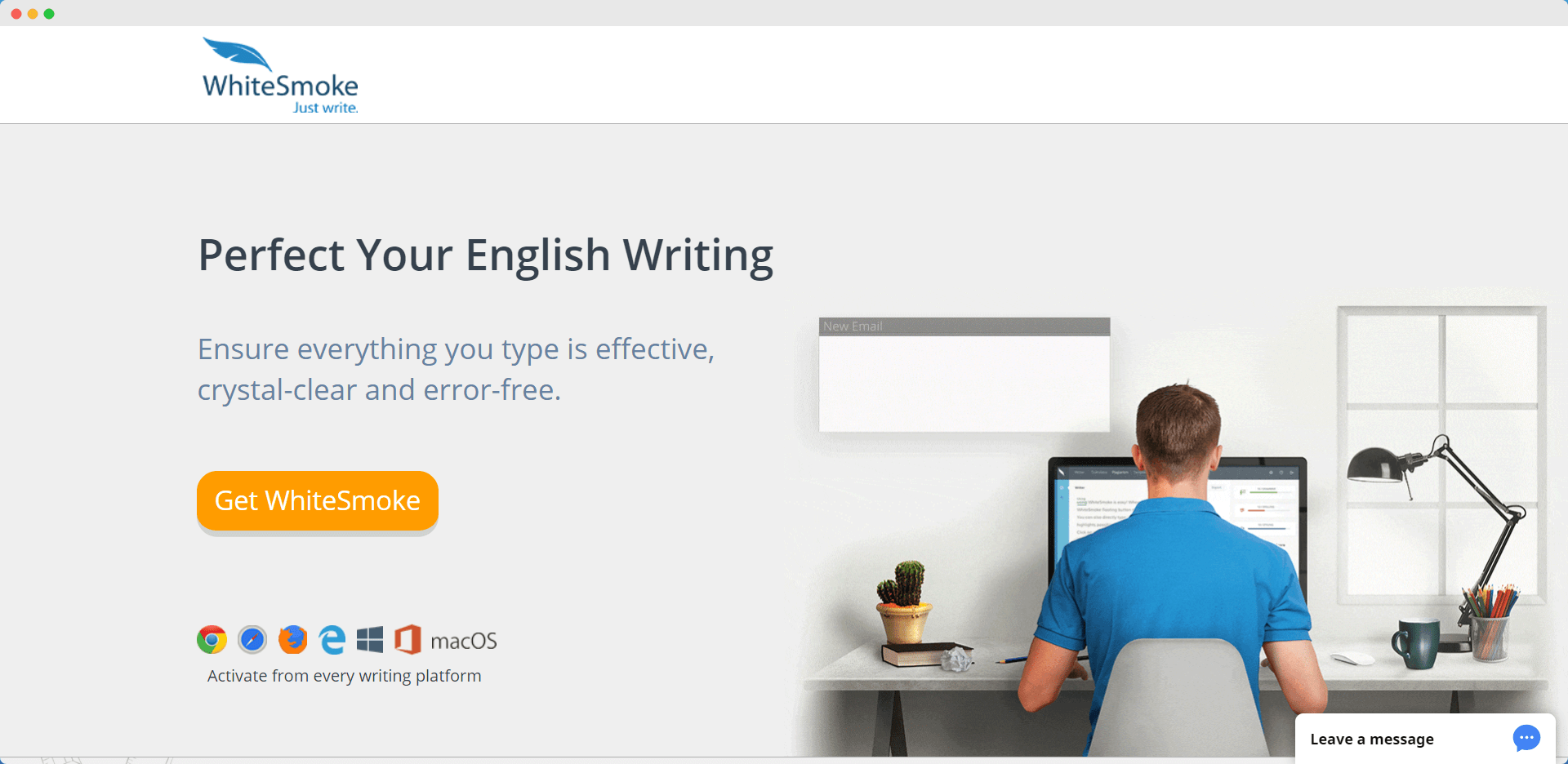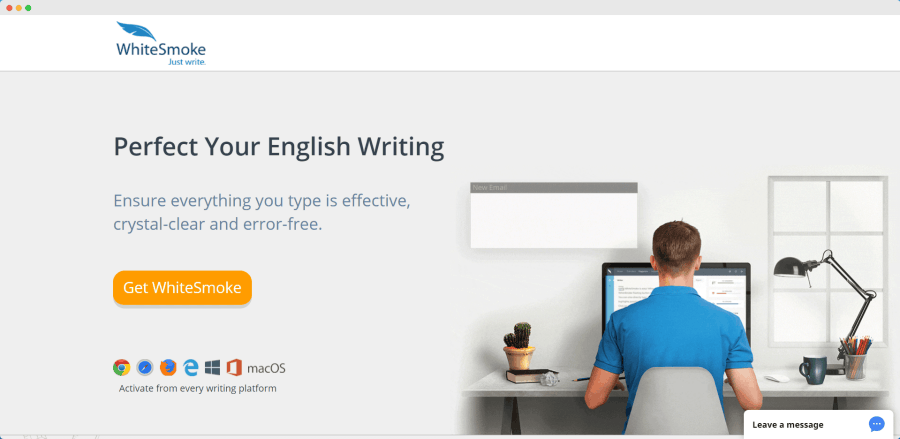 White smoke is another great tool I present you, and it is a very accurate plagiarism checker, and also it has a lot of important features.
It is a great editing tool, helping you edit your blogs easily. It also helps you with spelling and grammar too, which is impressive as it gives you all you want.
It has nice packages for you to meet all your needs. If you want a long term tool with editing benefits and everything Whitesmoke is your go-to place.
Features of WhiteSmoke
Accurate

Editing tool

Grammar and spelling checks

Affordable packages

Long term packages

Easy to use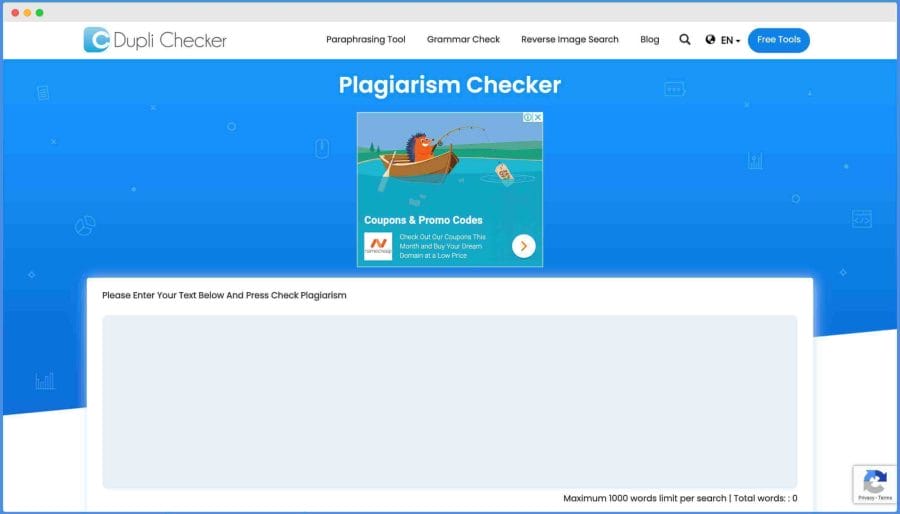 It is another great tool, and it is completely free. It will do deep searches to make sure your content is plagiarism-free.
The tool is very accurate and also does deep searches. You just have to access it from its website, and as soon as you do that, you are ready to go. The word limit is a little low, but for a free app, but it is truly amazing.
A very easy to use tool for the people just starting, as it checks your content for plagiarism as well as also does a grammar check. So overall, it is a pretty good tool meeting your all requirements.
Features of DupliChecker
Totally free

Conducts thorough research

Very accurate

Checks grammar too

Low limit of words per search

Easy to use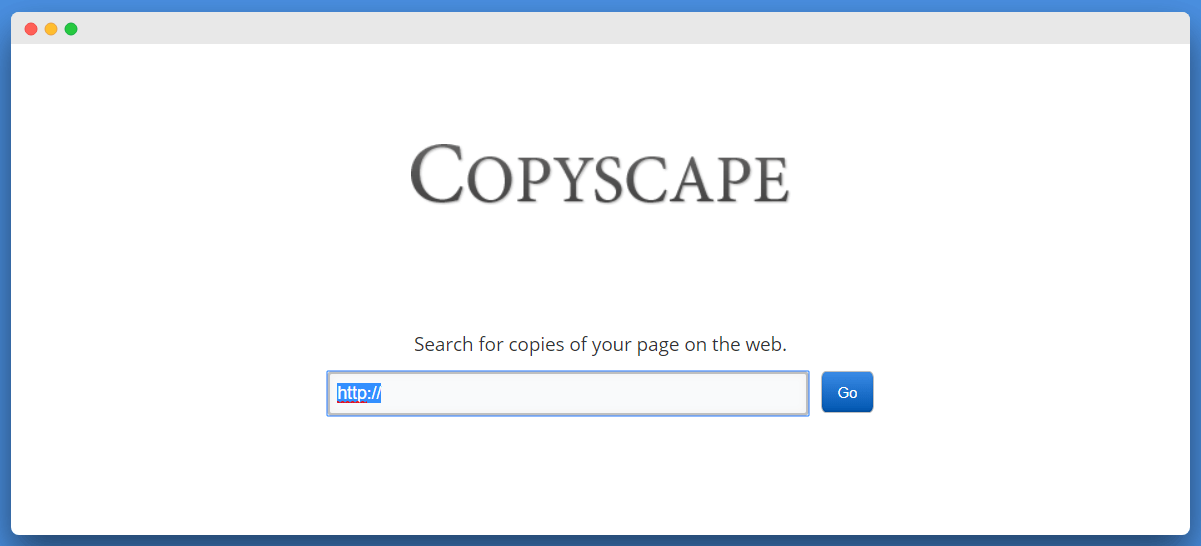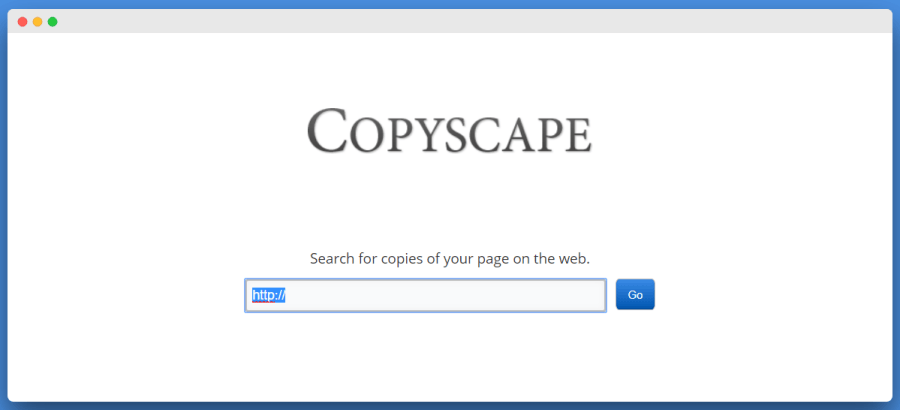 Copyscape is another fantastic tool to blow your mind in amazement. It has two versions, a free one and a premium one. To be honest, the free one isn't that cool, but the premium one is way more useful.
The premium version has so many features to make your work easy for you. It can check your entire website for plagiarism at once, so that's great for sloths like me.
One more amazing feature of Copyscape is that it even protects you from the other end of plagiarism. If anyone copies your work, you will know, and that's great.
It's pretty easy to use too, just the free version is not that amazing, but it checks your blog for plagiarism pretty accurately, so again I would say it's all pretty amazing.
Features of Copyscape
Accurate plagiarism checker

Easy to use

Protects you against plagiarism

Can check all site at once

Free version not so great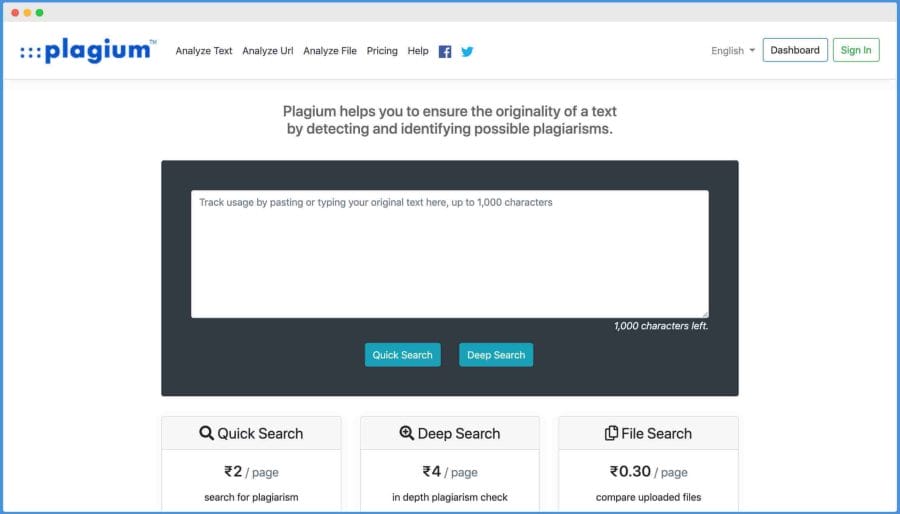 Plagium is another wonderful tool to help you out. It is there to help you out if you require regular searches for plagiarism for your blogs. Just to be safe, you know.
It has very affordable and reasonable prices for the service it offers. It conducts deep and thorough research to make sure your work is plagiarism-free.
Another good thing about this tool is that it can search your entire website to find if everything is okay. If Google is taking your ranking down and you don't know the reason, you can use it to be sure that it has nothing to do with your content.
A very easy to use the tool and with its affordable packages, it is an excellent addition for you.
Features of Plagium
Very accurate

Conducts deep searches

Can check your whole website

Affordable and reasonable price

Easy to use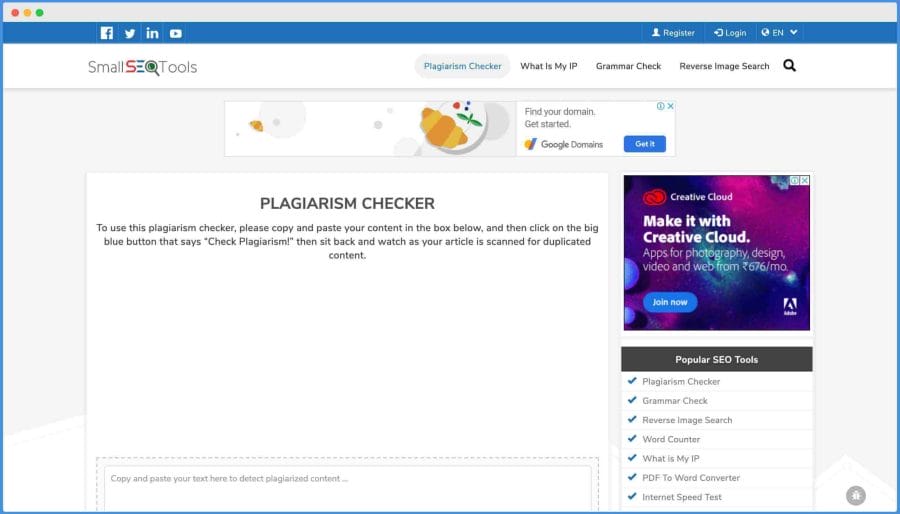 For bloggers, it is a blessing in disguise. So many free tools are available for SEO, and one of them does your work pretty nicely.
Its plagiarism checking tool is very accurate and also conducts deep searches. Another great thing about it is that all the tools here are totally free.
Although the word limit is low for per search, it makes it a little hard work, but it is very easy to use. For new bloggers, it is a fantastic tool.
Features of SmallSEOtools
Totally free

Accurate

Have a lot of other tools

Easy to used

Low word limit per search
It is another amazing plagiarism checker. It's a totally free tool for you with high accuracy, meeting your needs for the tool.
It also does a grammar check as a plus point. You can access it from its website, and it is also very easy to use and a beneficial tool.
For no prices, it is a great tool designed to help you keep your content plagiarism-free.
Features of Plagiarisma
Accurate

User-friendly

No charges

Grammar checker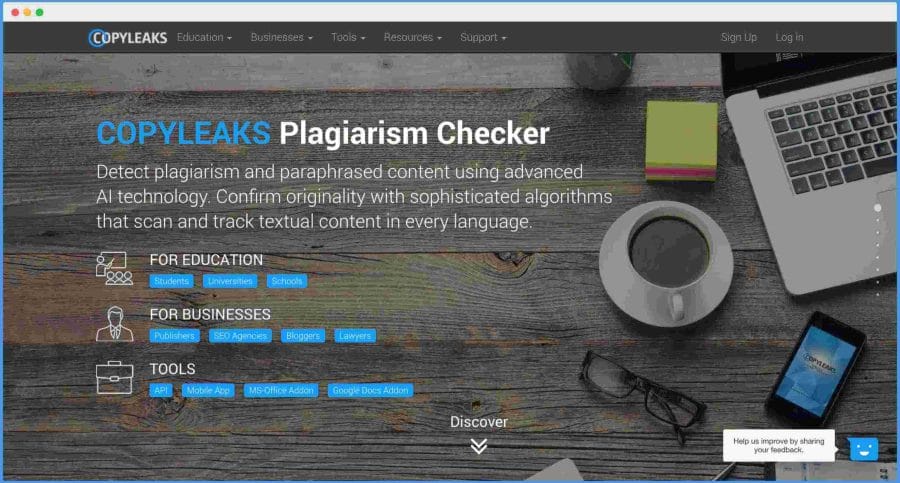 It is another awesome plagiarism tool for you. It is designed to do deep searches to help you keep your content original.
It is just made to help you, and not just the great thing about it is that it is just not designed for bloggers but everyone out there who might need to check their content for plagiarism.
It is an amazing tool which makes sure your work is fine as it searches everything that needs to be examined and also very user-friendly.
Features of Copy Leaks
Free of cost

Apt for everyone

Very accurate

Conducts deep searches

Easy to use
Bonus Plagiarism Checking Tools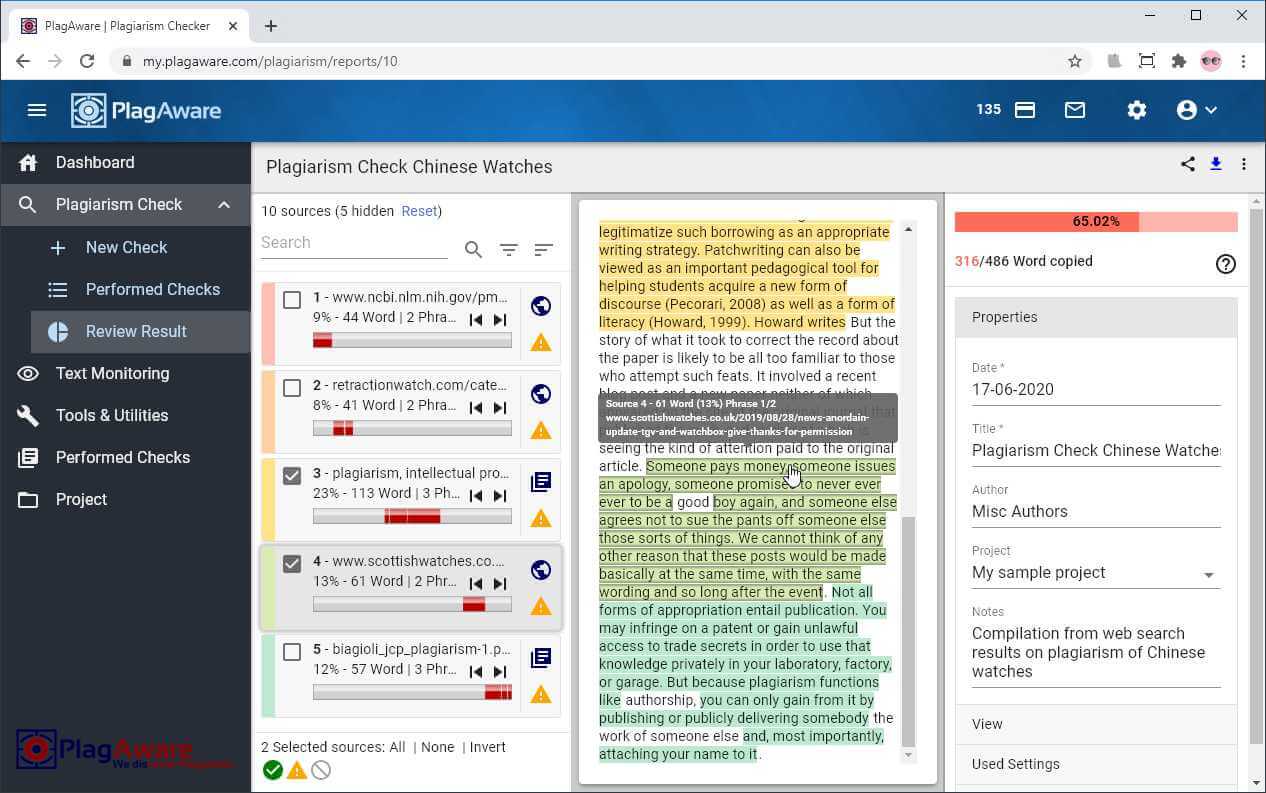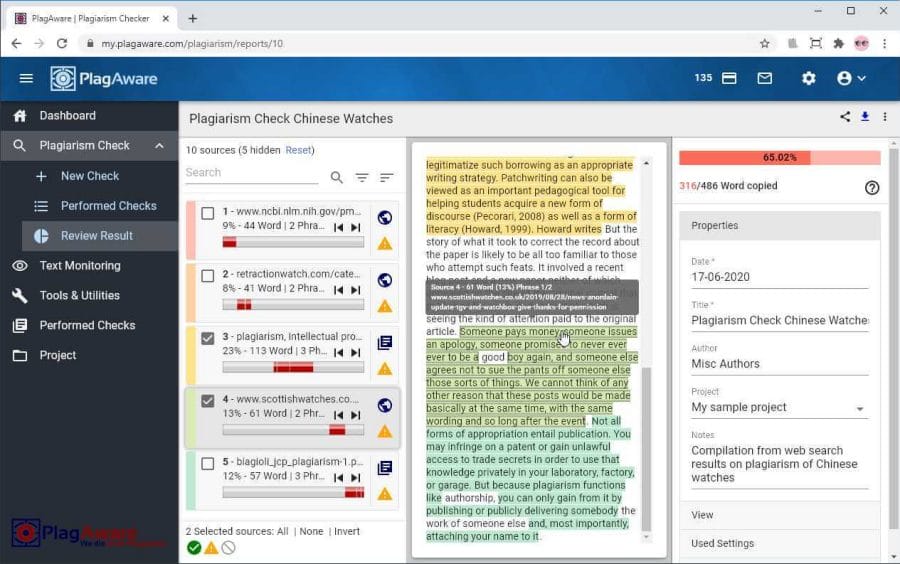 PlagAware is a very accurate plagiarism checker that is targeting both SEO and higher education needs. It can even scan whole domains for duplicate content and plagiarisms on the web. As well, the service offers a plagiarism monitoring service that alerts you as soon as new copies of your texts have been detected.
PlagAware comes with free and paid plans. Plagiarism checks of up to 20 pages and the continuous plagiarism monitoring for up to one URL per day are free. But also the paid plans are quite affordable starting at 4 ct. per checked page.
Overall, PlagAware is one of the most complete anti-plagiarism toolboxes out there. So if you're looking for a plagiarism scanner that does not only make sure your text is unique content in the first place – but will also be in the future – give it a try!
Features of PlagAware Check
Very accurate through full-text scanning algorithm

Free for 20 pages of plagiarism check

Free text plagiarism monitoring service

Very affordable for growing needs

Powerful API to add plagiarism checking to your own app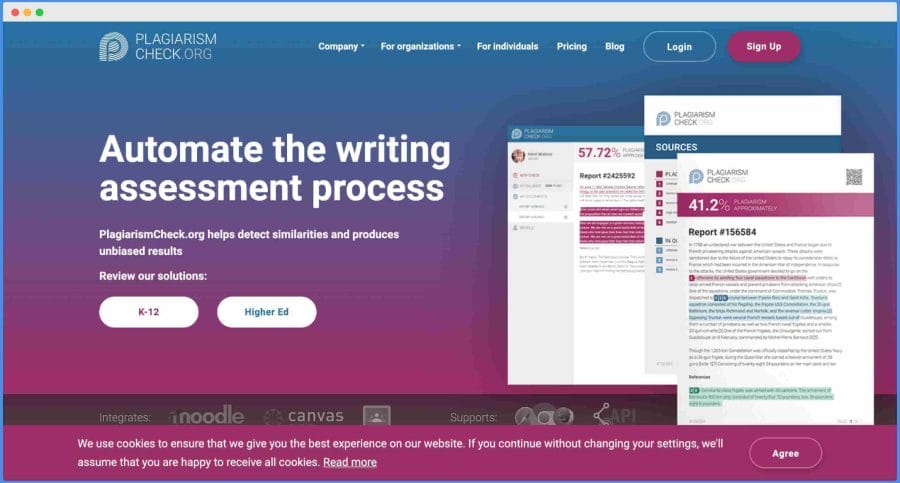 I present you another great tool whose name suggests you what it does and that very efficiently too. The tool helps you know if your bog is clean and if accidentally you haven't put anything in it, you shouldn't have.
With worldwide users, it is a very used and famous tool and great at its work too. It provides you with different packages suitable for everyone at such reasonable prices.
It's very easy to use so even if you don't have any knowledge about SEO. Still, this tool will help you a lot.
Features of Plagiarism Check
Reasonable price

Different packages

Accurate

Easy to use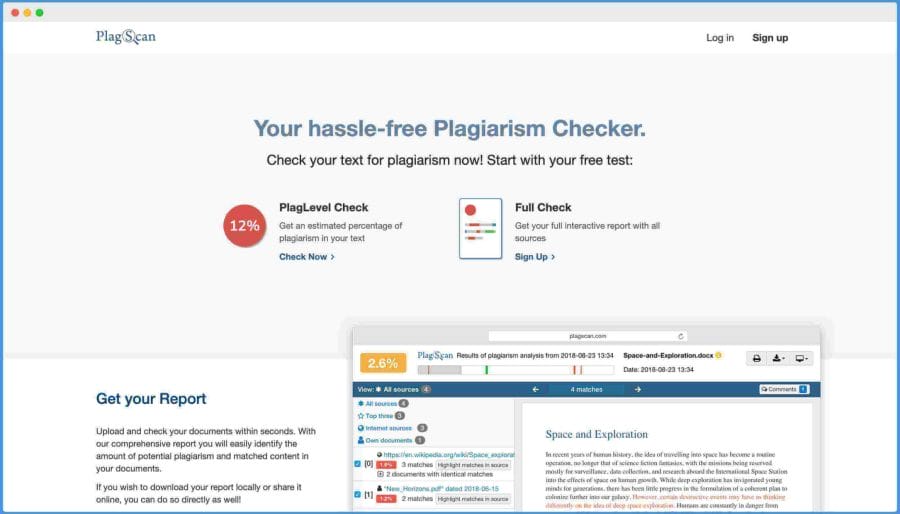 It is another amazing plagiarism checking app. Well, it does lots of other things too but what we are concerned about is protecting ourselves from making silly mistakes based on which Google could kill our ranking.
Its plagiarism checking tool is amazing and very accurate, and that's our primary concern. So I totally recommend it if you want an accurate plagiarism checker.
Although it's not free, it doesn't cost very much also. You will just have to pay on the basis of a number of words edited, and you are good to go.
Features of Plag Scan
Affordable price

Costs for words

Accurate checker

Easy to use
Conclusion
So I have listed you all the amazing tools that you might ever need to check your content for plagiarism. I have listed all the free and paid tools that you might like to use with their features making it easy for you to choose.
Plagiarism, even unknown can affect your work and image badly so it's better to avoid it and with any of these tools, you can do exactly that and make sure your content is just yours.
So don't think much and choose one to help you blog safely. Happy blogging people. Also, let me know your thoughts in the comment section below, or you can mail me at [email protected].