A sitemap is a file where you can list the web pages of your site to tell Google and other search engines about the organization of your site content. Search engine web crawlers like Googlebot read this file to more intelligently crawl your site.
A sitemap is especially helpful if your site has dynamic content or an archive of content that changes over time. A sitemap can also be helpful when your site has pages with content that is not easily discovered by links on other pages of your site.
If you have a WordPress website, you can use a plugin like Yoast SEO to automatically generate a sitemap for you. In this article, we will show you how to create a sitemap in WordPress.
Why You Need a Sitemap?
Search engines like Google use robots or "crawlers" to discover new content on the web. These crawlers visit websites and follow links from one page to another. It can take weeks or months for these crawlers to discover all the content on your website.
A sitemap speeds up this process by providing search engines with a complete list of all your website's pages and posts.
This way search engines can easily find and index all your content.
How to Create a Sitemap in WordPress
The first thing you need to do is install and activate the Yoast SEO plugin. To do so, first of all, open wp-admin and then go to Plugins -> Add New.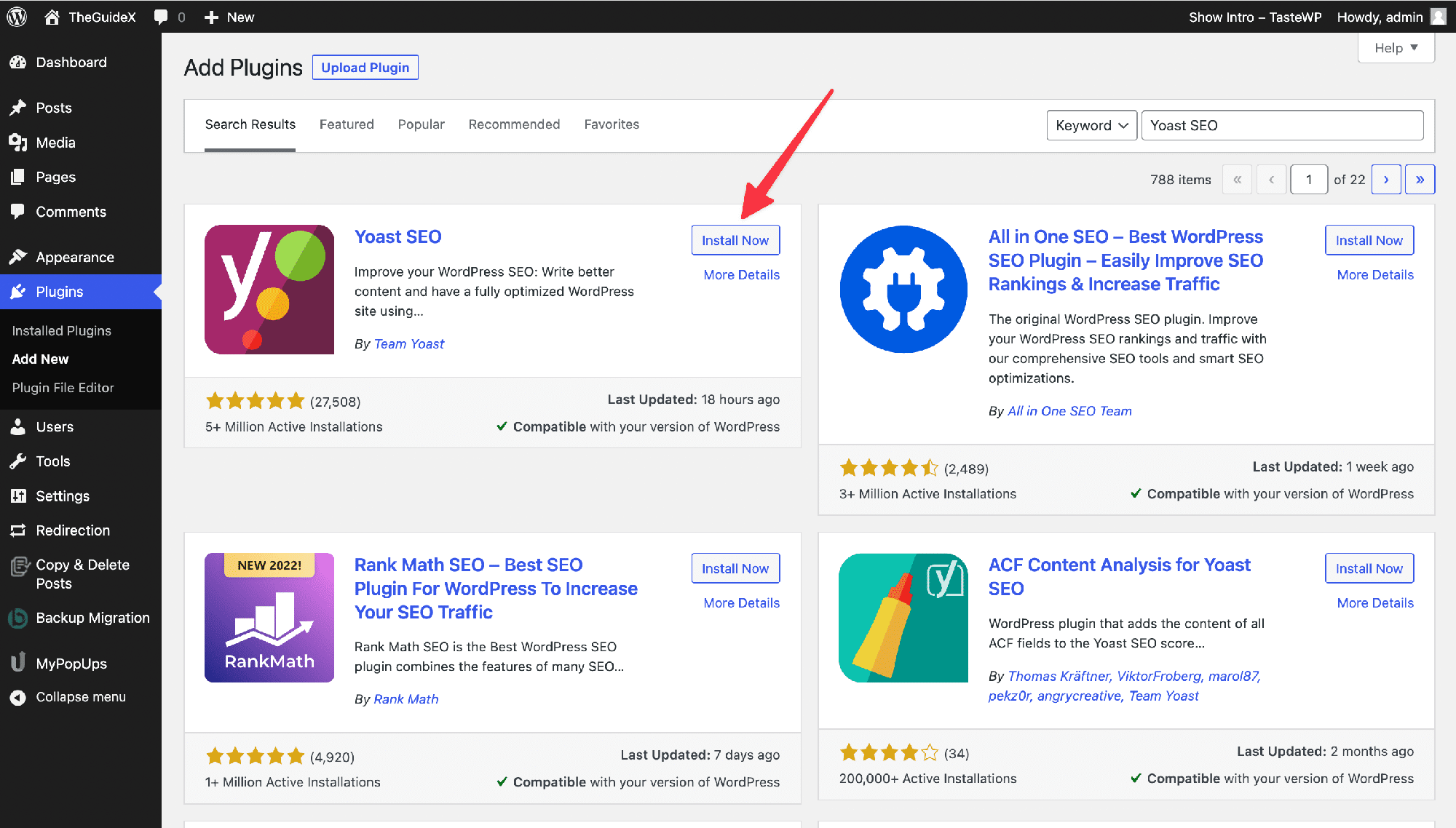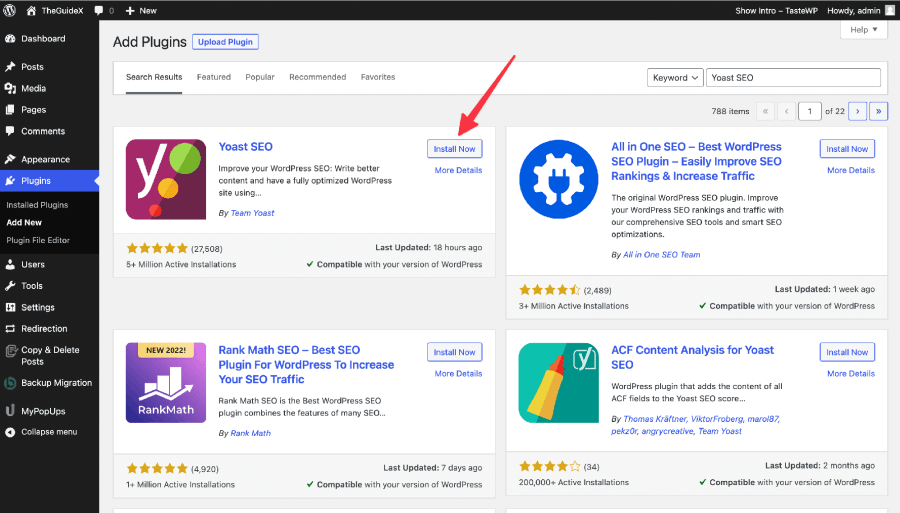 In the search field, type "Yoast SEO" and then you need to click on the "Install Now" button. And then click on the "Activate Plugin" button.
Once the plugin is activated, it will add a new menu item labeled "Yoast SEO" to your WordPress admin bar. You can click on it to access the plugin settings and other features.
Now that the plugin is installed and activated, the next thing you need to do is create a sitemap for your WordPress website.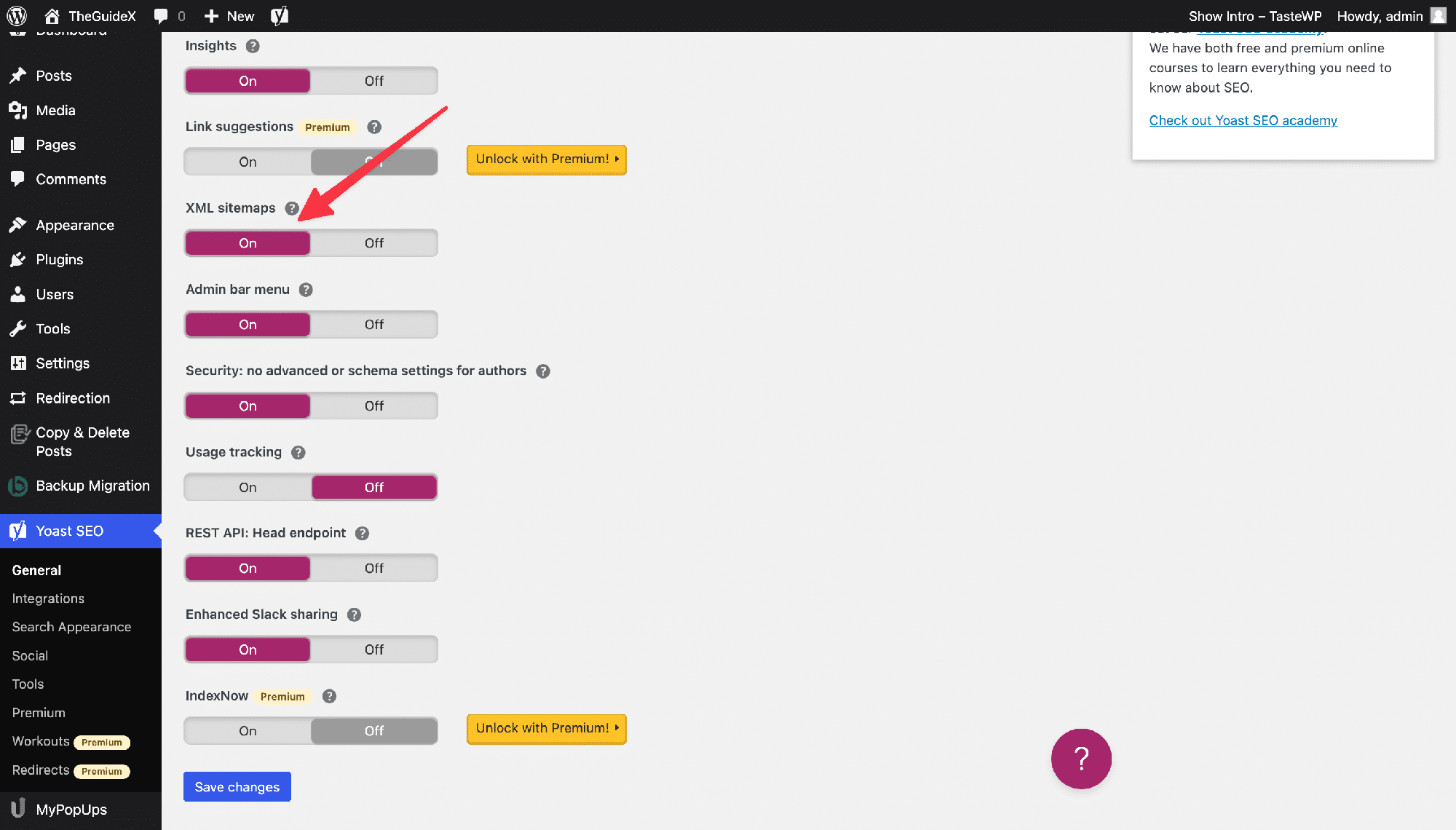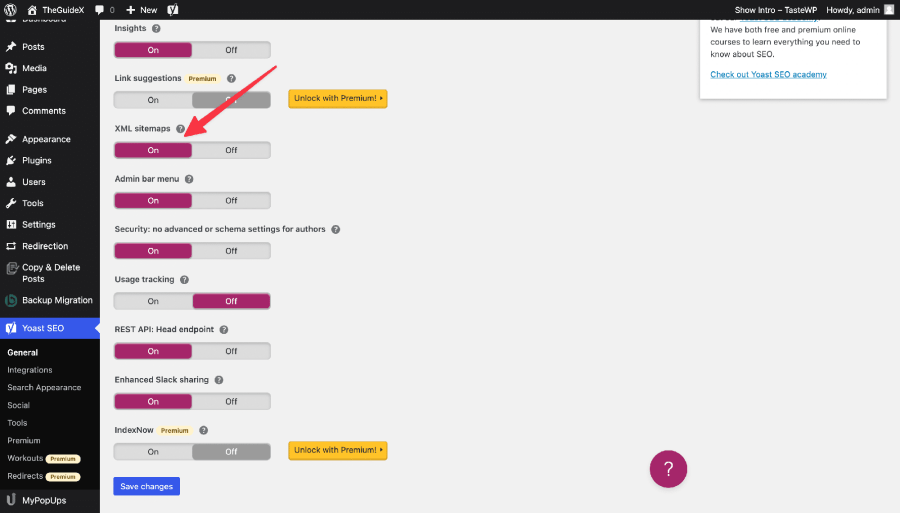 Yoast SEO comes with built-in support for XML sitemaps. This means that you don't need to install a separate plugin for sitemaps.
To create your sitemap, simply go to Yoast SEO -> Features -> XML Sitemaps and then click on the "Enable XML sitemap functionality" button.


Once you have enabled the XML sitemap feature, Yoast SEO will automatically generate a sitemap for your WordPress website.
This is the sitemap index file which contains a list of all the sitemaps for your website.


If you click on any of the sitemaps listed in the sitemap index, you will see a list of all the pages and posts from your website.
And that's all you need to do!
Alternative Plugins for Creating Sitemaps
Many times, we want more than just a plain sitemap. We may want our sitemap to be organized in a certain way, or we may want to add additional information to it.
For these types of situations, there are many WordPress plugins that can help you create a custom sitemap. Here are some of the best ones:
Google XML Sitemaps: This is one of the most popular WordPress sitemap plugins. It automatically generates a sitemap for your website and notifies all major search engines whenever you publish new content.
Simple Sitemap: Simple Sitemap allows you to create an HTML or XML sitemap for your WordPress website. It also gives you the option to add a sitemap to your WordPress menu.
RankMath: RankMath is an all-in-one SEO plugin that comes with a sitemap feature. It allows you to easily create a sitemap for your WordPress website and submit it to search engines.
Conclusion
That's all; we hope this article helped you learn what a sitemap is and how to create a sitemap in WordPress. You may also want to see our ultimate list of must-have WordPress plugins for business websites.
If you liked this article, then please subscribe to our YouTube Channel for WordPress video tutorials. You can also find us on Twitter and Facebook.