You are looking for a way to edit pages in WordPress means you are entirely new to WordPress and just learning how to use it. Just for the newbie WordPress users like you, below I have shared the exact way you can follow to edit pages in WordPress.
To edit WordPress pages, you need to know and have a few things. You should have the correct login credentials for the particular WordPress website, and your WordPress account should have Administrator, Editor, Author, or Contributor privileges.
If you have those things, it is a super easy task to edit WordPress pages. While learning to edit pages in WordPress, you are simultaneously learning how to edit posts in WordPress because both tasks are entirely similar.
You can go to edit WordPress pages in two different ways, including:
From the WordPress dashboard
From the Admin bar
Below, I have explained both ways in step by step manner. Follow the below instructions carefully to be done with it:
How to Edit WordPress Pages Via WordPress Dashboard?
You must first log in to your WordPress website to go to edit pages through the dashboard. Go to "example.com/wp-admin" (replace example.com with your actual domain name).
Enter your correct Login ID and Password in the input field and click on the Login button, and you will be redirected to the WordPress admin area.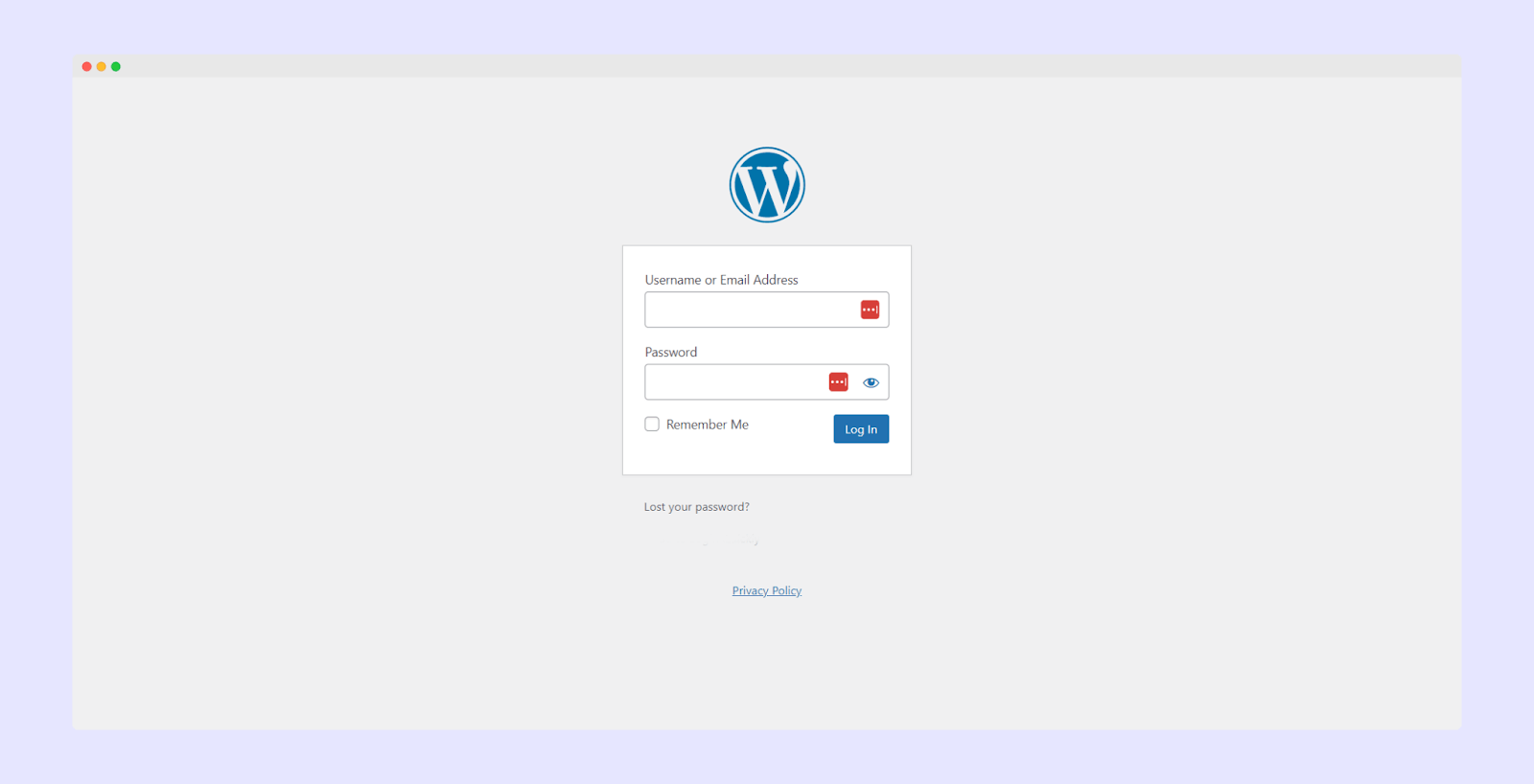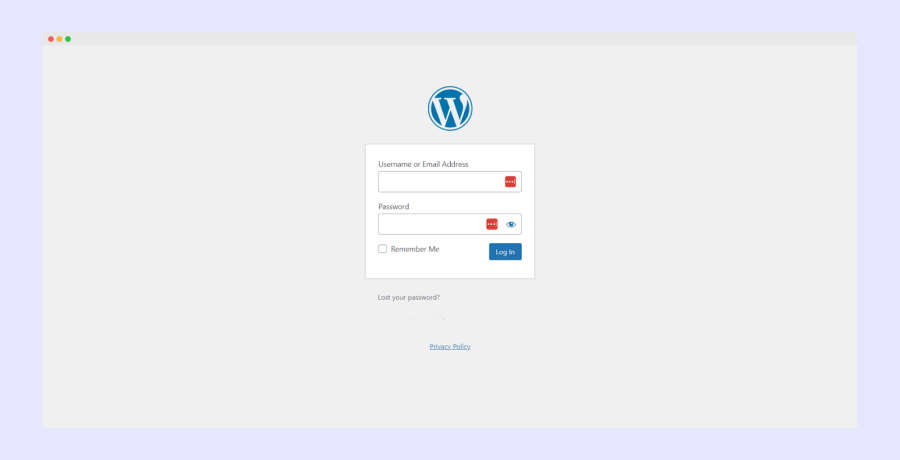 Now hover over the Pages option, and two options will come to your screen: Add Pages and All Pages. You can click on Add Pages if you want to add a new page, and for editing existing pages, click on the All Pages option.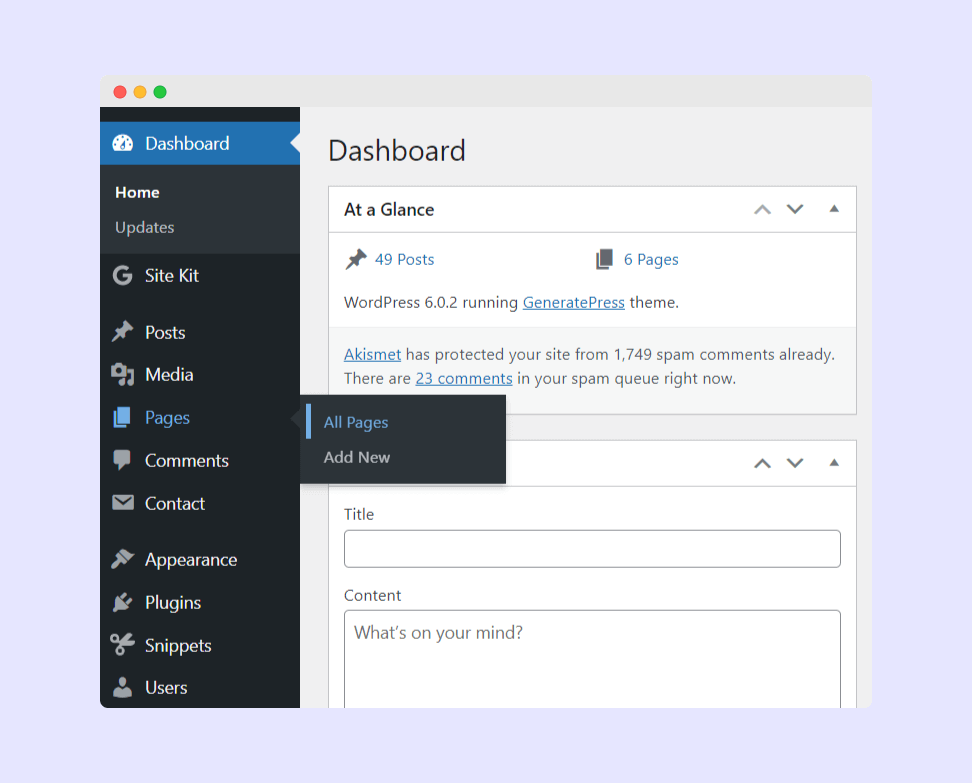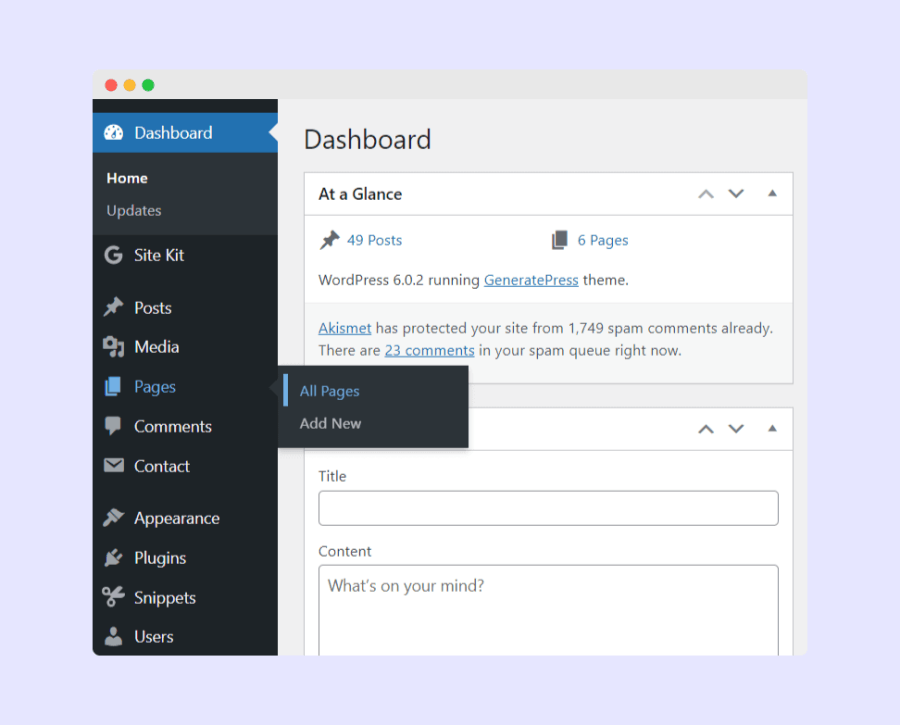 In the All Pages, you will see all the Published, Drafted, and Trashed pages on your WordPress website.


From the list, look for the page you want to edit, hover over it and click on the Edit option, and the particular page will open in the WordPress Page Editor.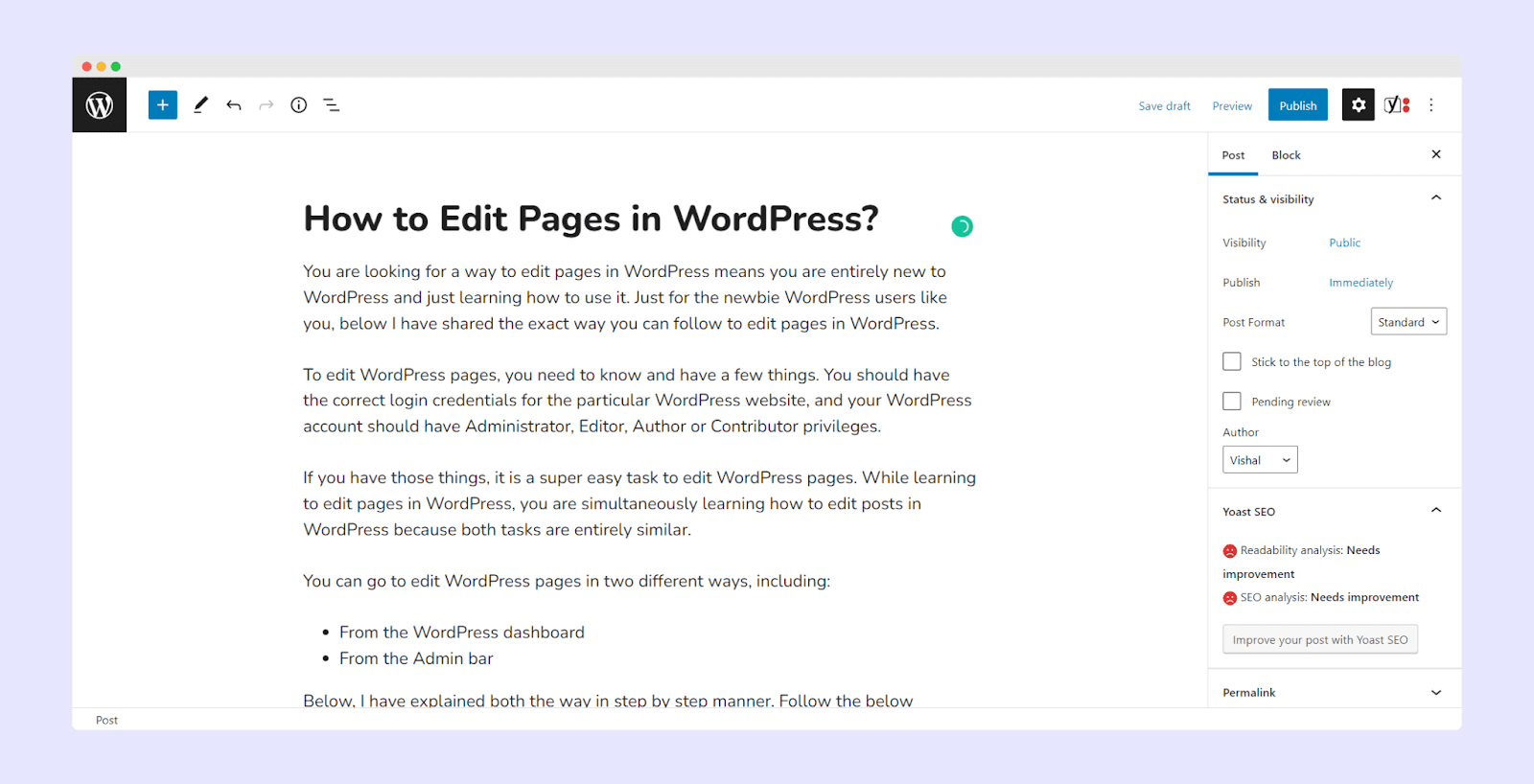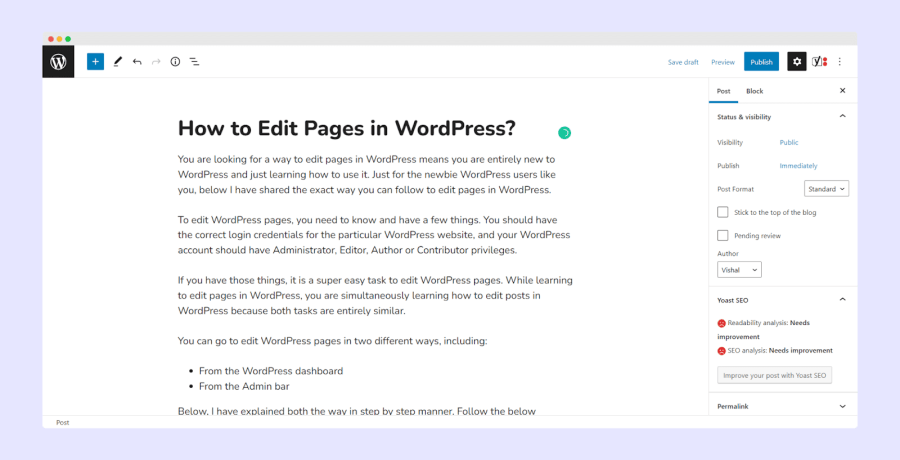 From here, you can thoroughly edit the particular page.
How to Go to Edit WordPress Pages from the Admin Bar?
Even if you use this way, you are going to the same WordPress Page Editor to edit particular pages. Follow the instructions carefully,
To go to edit a WordPress page from the admin bar, you need to first login to your WordPress website. First of all, go to the WordPress login page and login using the correct Login ID and Password.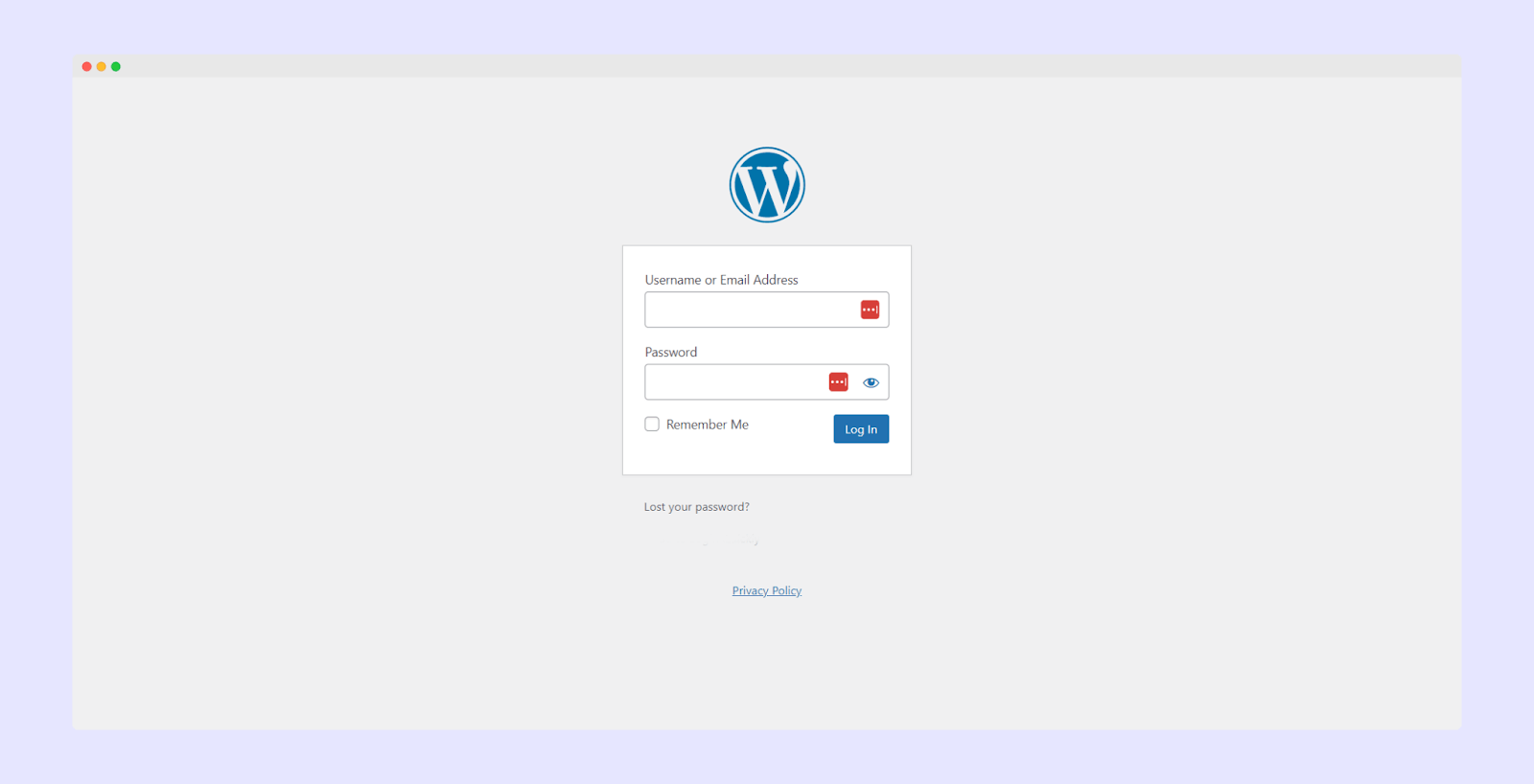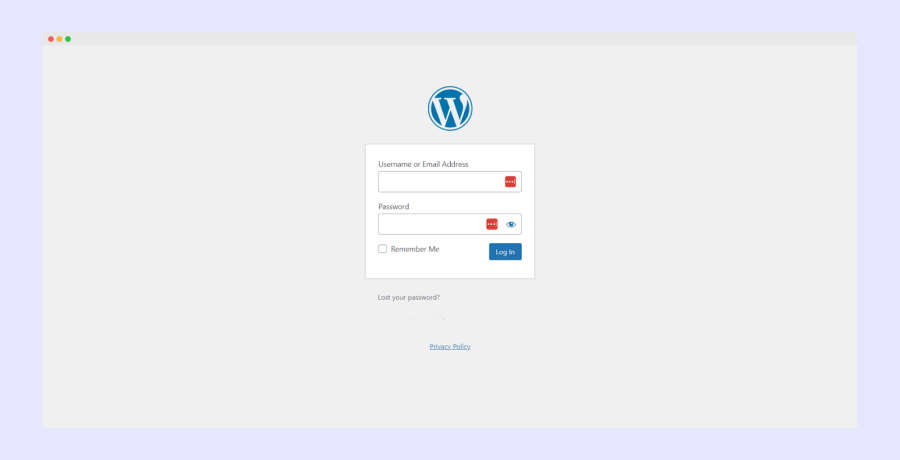 By default, you will be redirected to the WordPress admin area. From the top left corner, click on the Visit Site option, as shown in the image below, and you will be on your website home page.


Now go to the pages you want to edit, and on the top, you will see the option Edit Page; click on it to start editing the page.
And it's done.
Final Words
Above, I have shared how you can edit the page in WordPress, which is an easy task, but as a newbie, it will be a little challenging for you to customize the page. And if you don't know how to use WordPress editor, I suggest you try using all options one by one, and you will be able to customize the page in the next few days easily.
WordPress now comes with Gutenberg editor as default, which is a bit harder to use than the old Classic edit. You can also use the old Classic editor by installing a Classic editor plugin.
But I recommend you learn to use the Gutenberg editor as it is future-proof. I hope this article about editing a post or pages in WordPress helped you.