When it comes to writing a post, many of the bloggers find it easy but some of them only know how to search and use the perfect profitable LSI keywords and stuff them in their posts.
Using the perfect LSI keywords is a major leading factor to rank your post properly on the top page. You may be able to write a good post with 5k words but you will still find many of the posts with only 2-3k words of a post and still ranked better than you in various search engines.
So, in this guide, I will describe how to search for the best profitable LSI keywords and how to use them in your post perfectly to gain the best possible profit by using them.
What Are LSI Keywords?
Before moving further I would like you to explain the basic meaning of LSI keywords as many of us have the wrong image about LSI keywords.
So, LSI (Latent Semantic Indexing) Keywords are alternative keywords to your main or focus keywords having the same meaning as that of your focus keyword.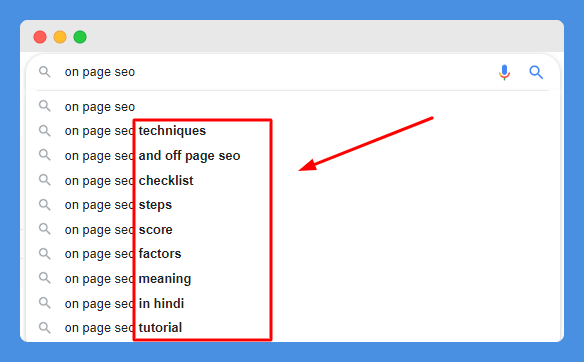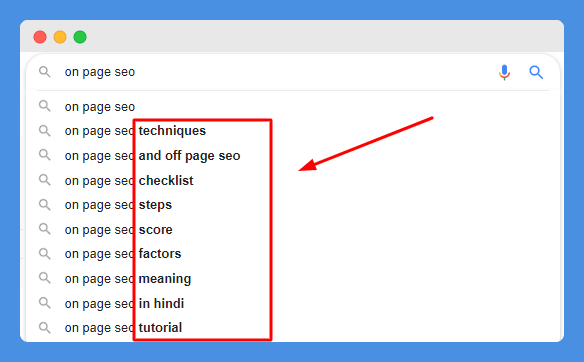 LSI keywords are the words or phrases which are closely correlated with the target topic of your content. LSI Keywords are also called Semantic Keywords and are used by almost all the search engines to rank your post.
Why LSI Keywords are Important to Use
In the early day, various search engines such as Google only used only the keyword which is found the number of times on that page to rank that page and due to that the post with the irrelevant keyword stuffing gets ranked at the top of the quality posts.
But after various updates, all search engines get smarted and use their Artificial Intelligence to find the proper topic of your post.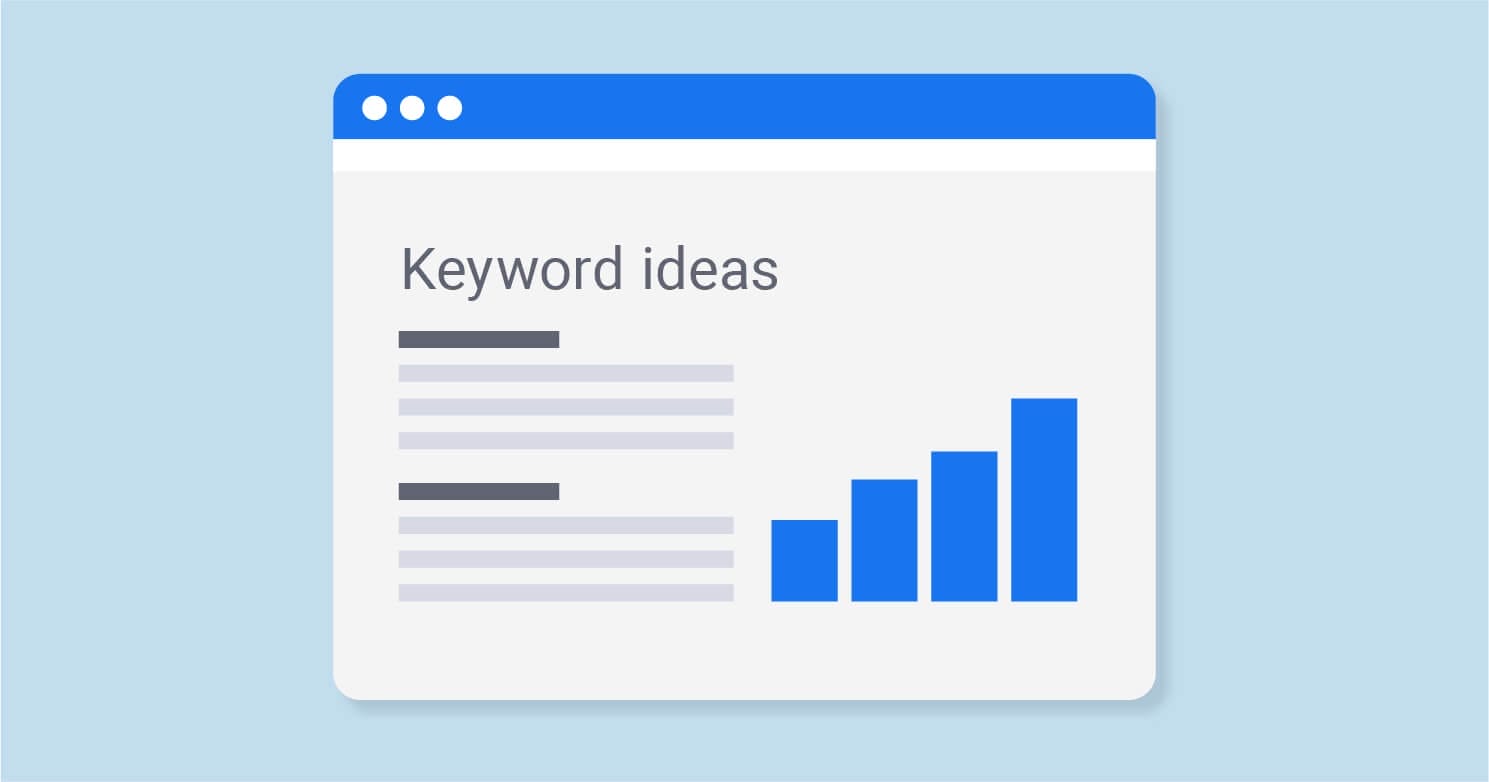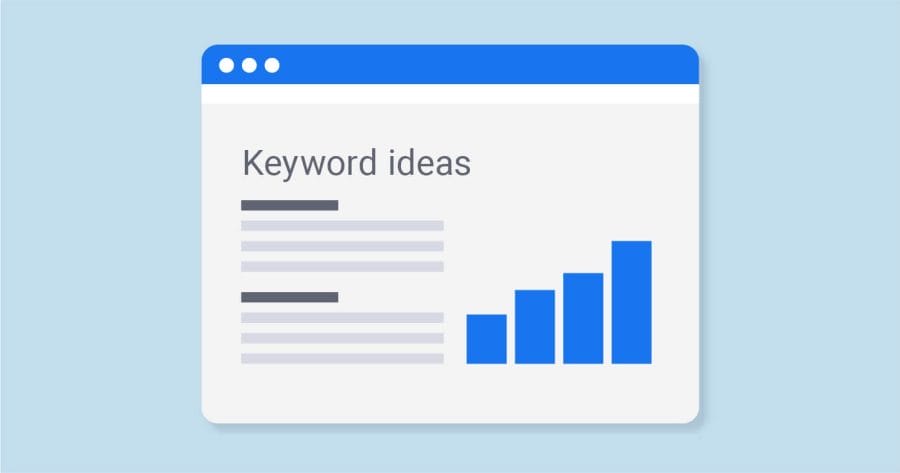 Now to find the proper topic, Google not only views the focus keywords but also checks for all the closely related keywords or topics included in that post. The day of keyword stuffing is gone and the quality is now that matters. So it is important to also include all the closely related keywords as your topics if you want to rank in search engines.
So if you think that will I be able to rank at the top with my content if I use LSI keywords?
So let me tell you that it isn't only about using the LSI keywords in your post but you need to include them naturally in your post and not just stuffing them. Try to cover all the LSI keywords topic at least in brief in your post to maintain the quality of your post and to increase the quantity as well, and all these together will help you to rank properly in the search results.
How To Find LSI Keywords
To Find the various LSI keywords related to your topic you can use various of the tools given below, or if you are interested in finding the LSI keywords more preciously, you can Find LSI keywords Manually using the method given below. You can also have a look at our post on Best LSI Keyword Research Tools for a more detailed guide.
List of some Tools Helpful in searching for LSI Keywords.
Google Keyword Planner
Google keyword planner is the best tool to use for searching for the LSI keywords; Google keyword planner is available to use for free. You just need an AdWords account for that, which you can easily create using your Gmail information.
To use google keyword planner, just click here to go to their website. If you haven't used AdWord before you need to feel the basic information, and you will be taken to their AdWord page which looks like the one shown below.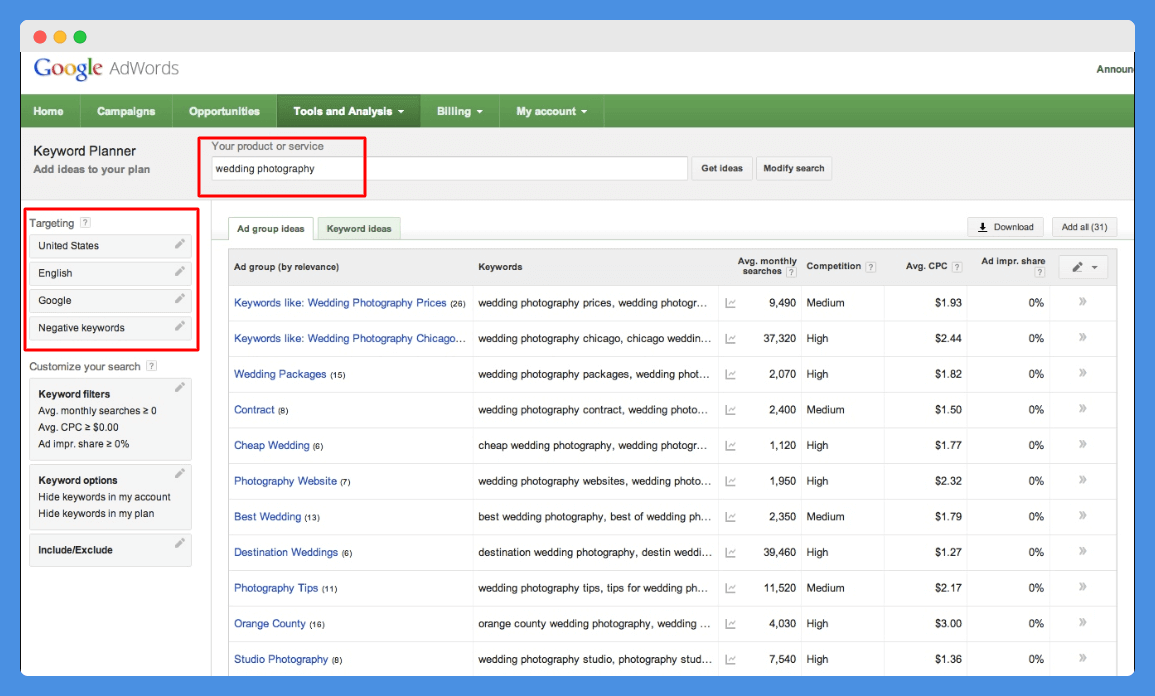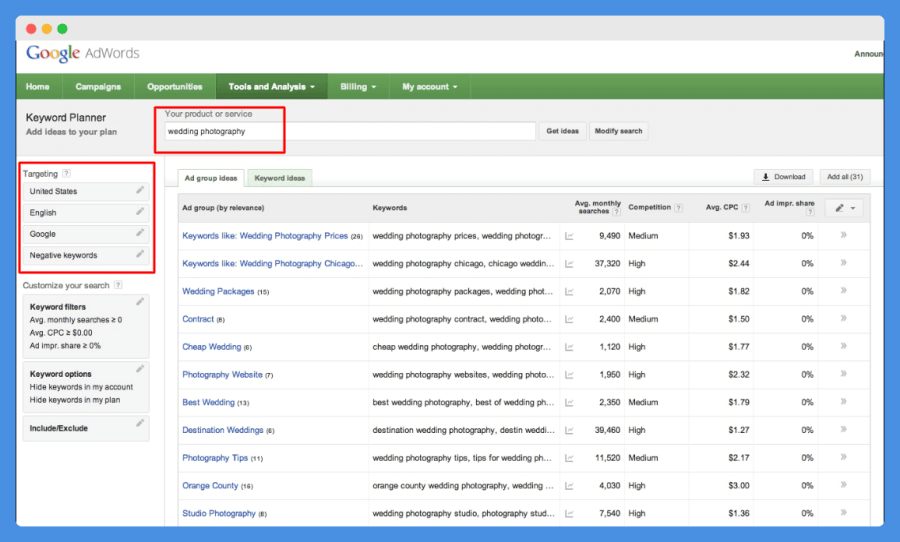 Enter the keyword at the top input box of the google keyword planner and select the different options in Targeting such as Country, Language, etc. and click on the "Get ideas" button. You will be provided with all kinds of different ad groups and their keywords.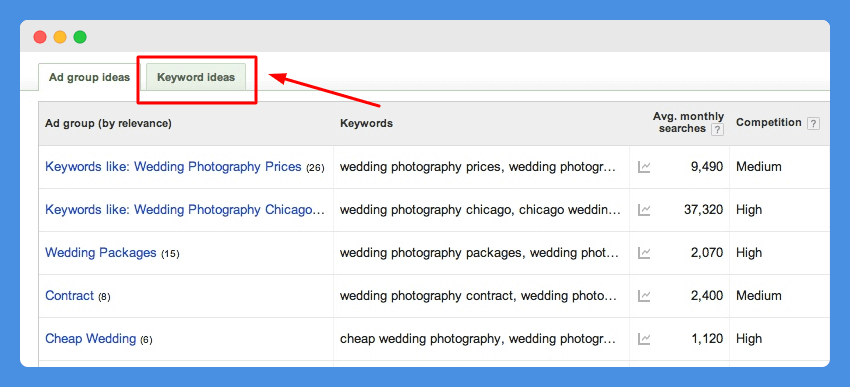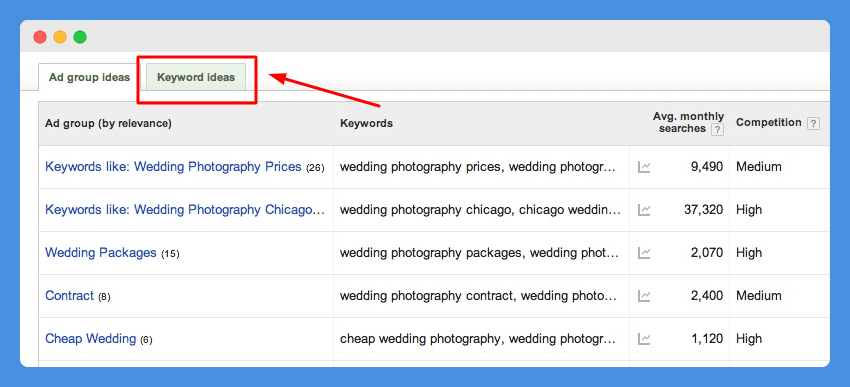 Now click on the keyword ideas and a list of all the LSI keywords according to Google will be listed on a page. You can view and use those keywords in your post content to rank your post.
LSI Graph
LSI Graph lets you search for the best profitable LSI Keywords according to your keyword. It also provides you with the stats of each and every keyword it shows. It also provides a list of all the top blogs ranking on those keywords to help you to get an idea about those keywords more properly.
To search LSI keywords on LSI Graph, firstly visit their website by clicking here.

Enter your keyword into the input box of the LSI Graph and click on the "Generate" button. It will start to search and create a list of various profitable keywords.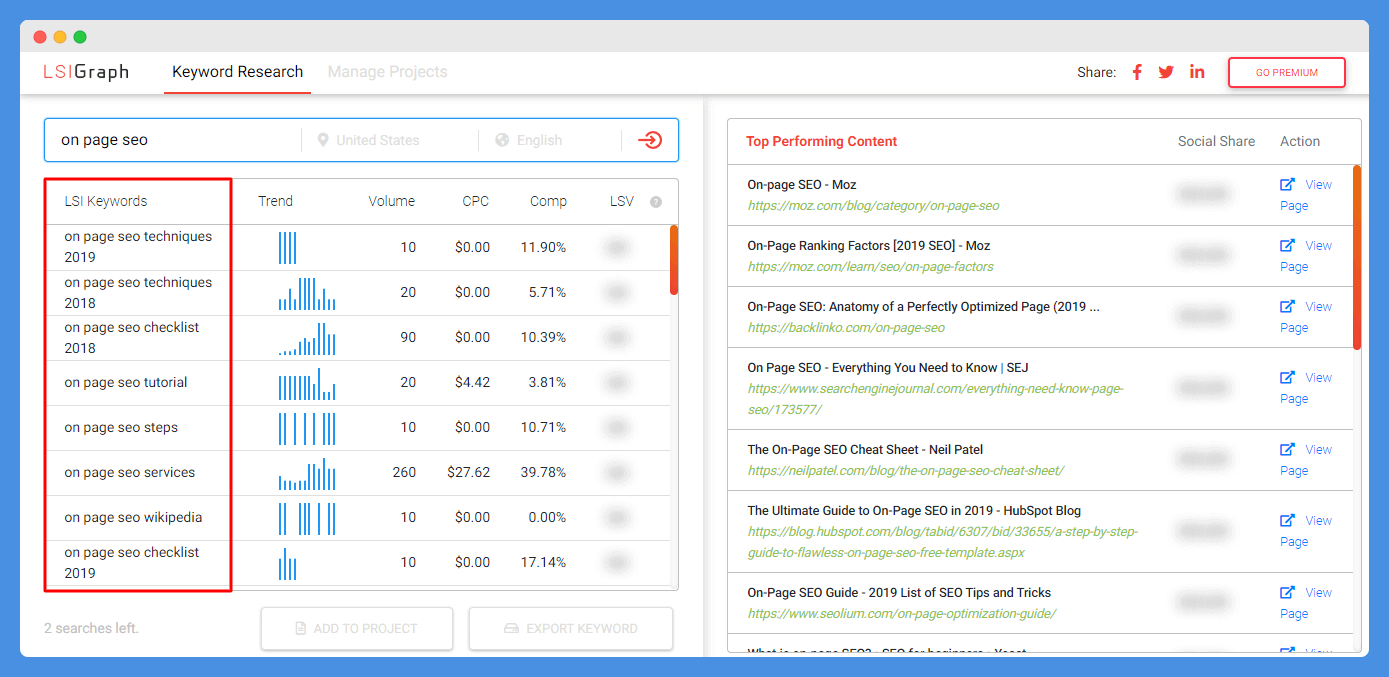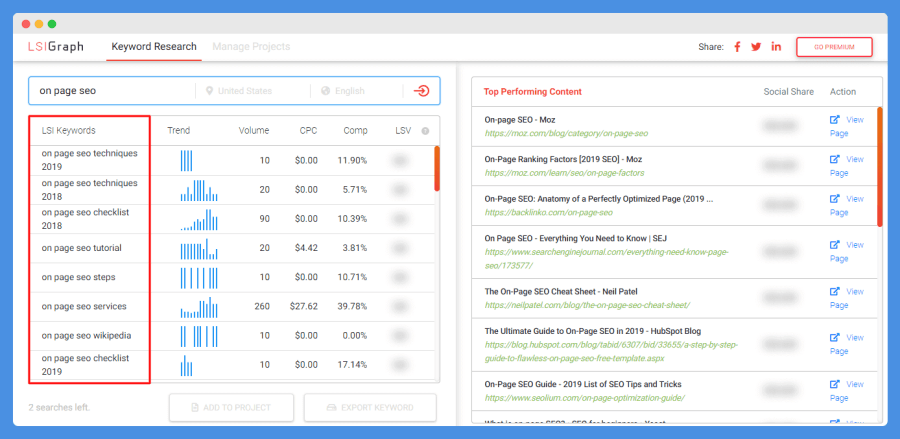 It will generate the list of various LSI keywords along with the trend of those keywords, their volume, CPC, etc. It also provides a list of various top blogs ranking at those keywords. You can only search up to 3 keywords per day in their free plan, to use more you have to buy their premium plan.
There are various more features that are only available with their premium plan. You can also search more than 3 keywords with their premium plan and it will also provide you with more important about all the keywords. It is a very helpful tool to search the LSI keywords.
Keyword Sheeter
Keyword sheeter is the best free tool available to generate unlimited LSI Keywords suggestions in bulk related to your topic. It requires no signup to use the keyword sheeter. It's a free tool and gives all the suggestions for keywords.
To find the keywords using Keyword Sheeter, First Visit their website by clicking here.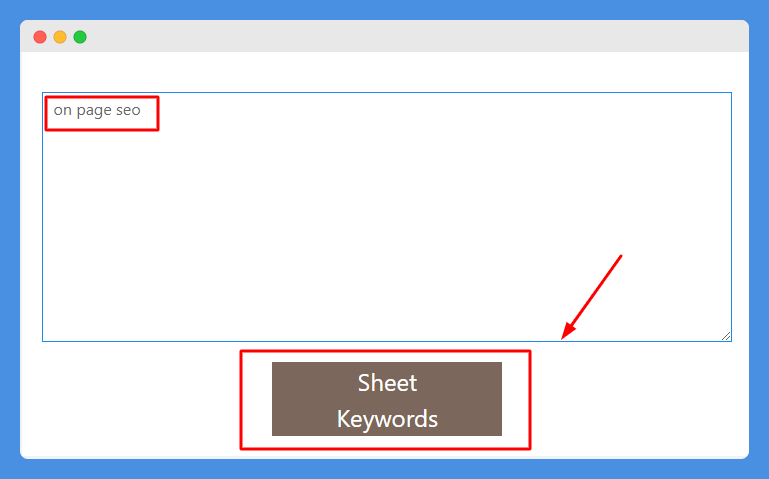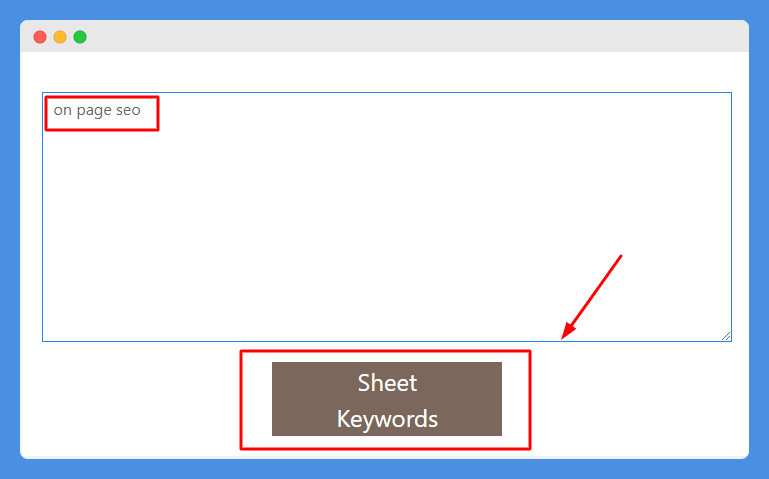 In the next step, enter your main keyword in the input box given and click on the "Sheet keywords" button, and it will start searching for the keywords.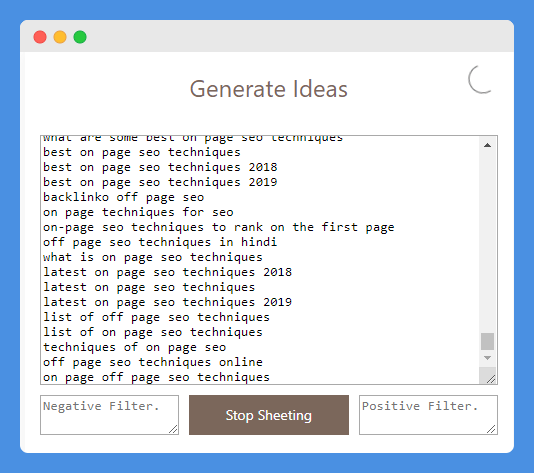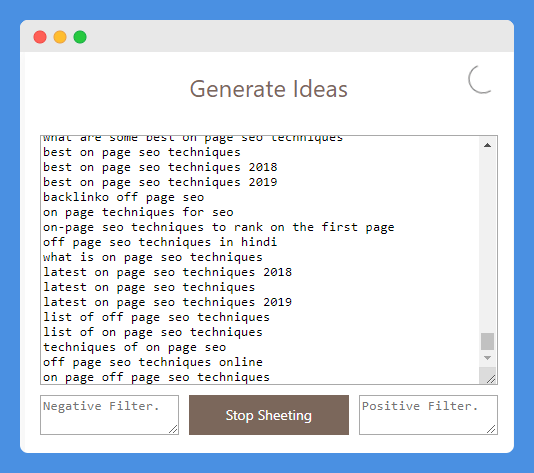 You will get a bunch of keywords related to your main keyword, It will keep on searching for keywords until you press on Stop Sheeting button. When you get a sufficient amount of list of keywords just stop the process and import this list so that you can use it later in your post.
How to Find LSI keywords Manually.
Using tools to find keywords may cost you a bit but finding the keywords manually is free and way too easy. You will also be able to get more precious keywords through manual keyword research.
The best way to find the keywords is through Google's suggestion. Whenever you search for anything google shows you the suggestions while typing. Those are the best keywords that you can use for the topic in your post.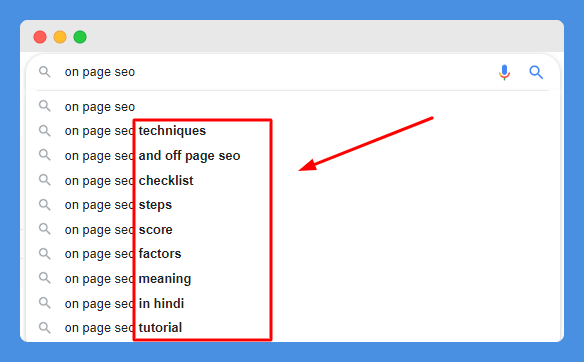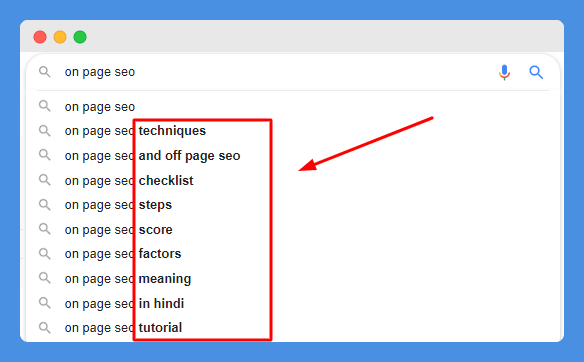 You can also use the google search-related topic given at the end of the page to find more of the LSI keywords matching your topic. Google is the best tool for searching for the best-related topics for your content.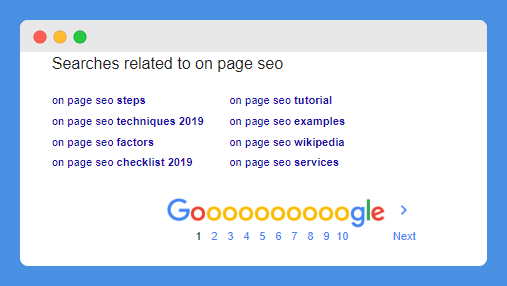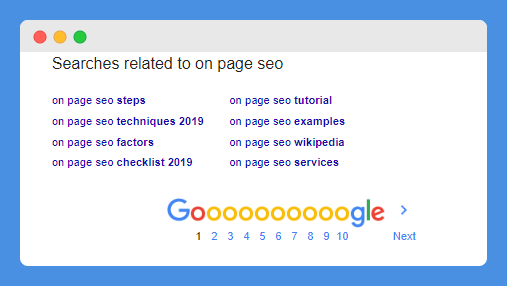 You will find the keyword suggestion on Google only from the country you are accessing it. Google results show related searches based on the geolocation of the person accessing it.
For example; If you are residing outside India and want to search keywords for Indian content then you can use any secure VPNs which will allow you to connect to the Indian VPN server securely without any interruption and you will be able to search for the keywords without any kind of interruption.
Benefits of Using LSI Keywords
There are various benefits of using Semantic keywords in your content. Here I've shared a few benefits of using LSI keywords in your article;
Improves Post Ranking in Google
Using semantic keywords, helps you to increase your ranking in various search engines. You cover all the correlated topics in your post which helps to increase the quality of your page, and Google loves the quality. So using them, you will be able to rank easily in the search engines.
Prevents Your content from Getting Spam
If you use keywords properly, then search engines will be able to know about the topic you are trying to describe in your post. If you only focus on your main keyword or try to do keyword stuffing, then search engines will not be able to understand your post properly and will mark it as spam and all your hard work on the post will be useless.
Increase your Revenue
The more keywords you will cover the broader your coverage will be. The traffic will be generated from various of the different keywords you used in your post and this will help you to get more traffic with the increase in the traffic, you will be able to generate more revenue from your content.
Increase the Spend time by Visitors
Covering various keywords will give your visitors various topics to read and they may even find the proper topic they want to read. This will in return help to increase the spend time of the visitor to your website.
Improves your Blog Authority
The more you will get the organic traffic the more authority will be gained to your website. The more you post quality content many of the more people will link to your blog and you will gain much of the authority.
Wrapping Up
Using LSI keywords is important if you want to get a huge amount of organic traffic from various search results. Semantic keywords increase your chance of getting ranked higher on Google and also increase the number of organic keywords to your post.
LSI Keywords are useful and is supported by various search engines to generate their search result. It also protects you from getting your blog post spam as it helps Google to know about the topic more preciously and show the result according to it.
If you have any kind of query related to the LSI keywords, have a comment below and I will surely reach you about it.