Hello there, has your website suddenly become too slow or too crashing-prone? Hey, are you experiencing any huge, unexplained uptick in odd visitors, especially from questionable referrers? Are you getting "demolished" with sucky online reviews all of a sudden?
If your answer is yes, yes & heck yes, then you, my friend, you are the unfortunate victims of a negative SEO attack.
Thankfully, protecting yourself from these crazy, unlawful & comprehensively harmful SEO bombs is surprisingly easy, even more so when you know the basics.
And in today's article, that's exactly what we're going to be talking extensively about!
But before all that;
What is Negative SEO? (And, Why should you care?)
Like every competitive industry, blogging too has its own fair share of bad people trying to rain on somebody else's parade – it's hateful, it's questionable. And yes, it's unethical.
And the worst part? With Negative SEO, they now have an even shadier way to do it.
But wait; What is Negative SEO?
In a nutshell, the Negative SEO refers to the practice of using haphazard, unethical & illegal Black hat techniques to sabotage, hinder, or even destroy a rival's online ranking.
It comes in many shapes & forms- mind you. But typically, negative/black hat SEO may involve everything from; hacking your website, plagiarism, spamming, destroying backlinks, or even misrepresenting your reputation online –yes, the list goes on… Needless to say, it's powerful enough to end careers, even popular ones. And so, it's very, very integral to know how to resist these sorts of threats.
After all, Prevention is always better than cure, right?!
So whether you've been a victim, is a potentially risky target for attacks or you simply want to protect your website, here's a totally comprehensive take on all the ways you can detect & prevent Negative SEO from destroying your web life;
Well then, what are you waiting for?
Read on!
The Top 10 Ways To Protect Your Site From Negative SEO
1) Engaging in Regular Backlink Auditing
Whenever a website gets pummelled by Negative SEO, the links, especially the backlinks, are often the ones that take the most brunt. Most attackers use it to include spam in your content or, even worst, modify them to redirect your precious traffic to theirs.
Thankfully (and also, it's a hassle), most of these bothers can be avoided quite easily with a bit of regular backlink auditing – as it can help you to identify quickly, predict or even prevent the cyber-attack from happening itself in the first place. And to that end, there are multiple popular links checking tools out there, like; Ahrefs, Moz Link Explorer, etc., that can surely help you with the said auditing. In fact, with the help of these tools are also cost-effective when it comes to SEO auditing.
Then again, if your site DO falls victim to spamming, it's very important to alert Google as early as possible & disavow those bad links to save you from any further penalizations.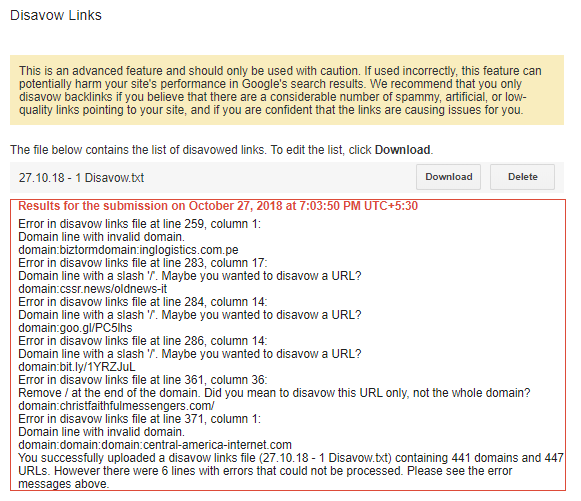 2) Keep an Eye on Site performance
Does your website feel a bit too sluggish these days? Not loading as quickly as they used to? Too much crashing? Well, my friend, chances are that you might be the victim of a negative SEO attack – an evil practice where attackers forcefully crawl your site, causing heavier server loads that then lead to your website crashing or slowing down.
To better prevent this, the first step would be to clearly understand what exactly is causing your site to slow down, as there can be any number of reasons. Thankfully, a quick run around with proper crawling software like Web-scraper, SEMrush, etc., can quickly help you pinpoint the top issues, with some even helping to rectify them.
That said, if you think you're the victim of a crawling attack, call up your hosting or webmaster immediately to try & determine where the attack is coming from & how to block them.
3) Updating website Security
From malware, bots, viruses, to hacking & everything in between, Negative SEO isn't the only thing you need to worry about when online. And obviously, the best way to protect against all of them is to beef up the security of your website, or the platform itself.
Start by limiting site access and using passwords that are far tougher to guess, leak, or get hacked. All security patches must (obviously!) be kept up-to-date, and your CMS software should also need to be equipped with powerful encryption to safeguard your user's data. And most importantly, immediately shift your sites from HTTP to HTTPS, especially if you store sensitive customer info.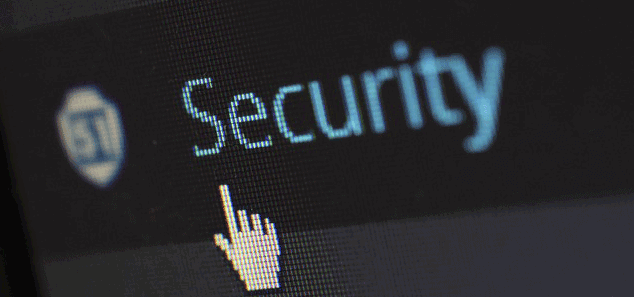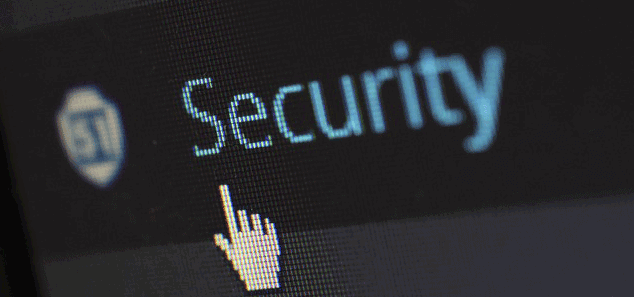 Sure, it's a bit overkill. But seeing how destructive cyber-attacks can be, it's always better to be safe than sorry, especially when the bother is one that could've been easily avoided.
4) Consider your SERP Rankings
As a blogger, you wouldn't need to be told twice to check your SERP rankings from time to time. But hey, here's one more compelling reason to hit the index; A SE rank drop, especially a sudden one, might be indicative of a malicious SEO attack!
Sure, complete de-indexing may be pretty rare, even when there's' a hacker involved. And with Google's recent Penguin update, this has become even rarer. But beware! Even when it's something as simple as changing the Robot.txt of a website, it has the literal potential to wreak irreparable damage to all your site's SEO prospects.
Try & utilize ranking software's like PageRanker to frequently get a full overview of your site's ranking & closely monitor their performances. And if you see a sudden decline in rankings, and it happens every time you check, even when the Robot.txt is the fine chances are that you, my friend, may've some even bigger problems to worry about.
5) Check-up on the CTR
For the unknown, CTR or Click-through-rate refers to a handy little program, which helps to know how many have viewed your advertisements and how many have actually clicked on it – yeah, seems pretty much a lot harmless, right? Well, here's the rub.
Just by reprogramming a Bot to target some specific keywords, an attacker can easily alter your ad-copy in such a way that it bounces the user back to their search results – resulting in your sites bounce rate falsely increasing, which in turn, can have tremendously adverse/harmful impact over your websites ranking in the SERP.
Ironically enough, the only way to tackle this issue is to monitor your keywords CTR's frequently. And to do it, you can enlist the help of Google search console – a handy place by Google for all things keywords and their CTR levels. And upon review, if you DO find something fishy, just ring Google up & have them disavow the attacking links.
6) Kick out Fake social Media accounts
Make no mistake! Social media is always an excellent platform for businesses to meet their precious customers & vice versa. But alas, thanks to baddies, their power can also often turn evil – or in this case, putting up fake online IDs or reviews & tarnishing your names.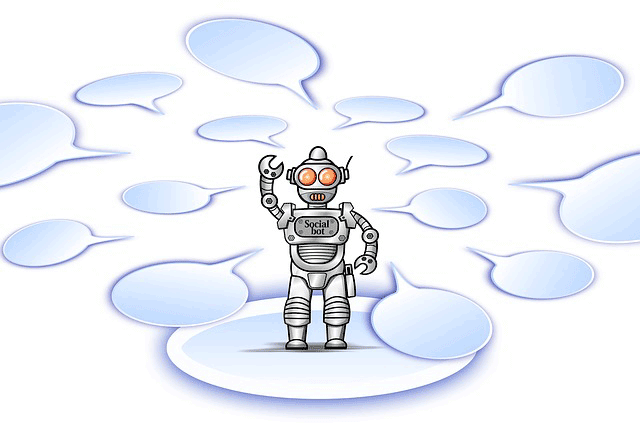 Needless to say, they're a real digital epidemic, and if left unchecked, they can undoubtedly turn detrimental or even fatal to your site's health, often end up being used to accrue bad rep & anti-trust. And hey, if that isn't enough, some may also use them for their own little gains, illegally redirecting your precious traffic and "clicks" to their own websites – yup, literally raining on somebody else's parade.
Fortunately, it's relatively easy to counter against such attacks, as you need only have to report them. And with illegal links, just Go and make sure to routinely visit your websites redirect section and report all the spamming, unrecognized links back to Google.
7) Fight against fake reviews
Negative reviews hurt – especially when you had poured your heart & soul into building up your brand. But then again, you can also use them effectively to learn from your mistakes, bettering yourself, improving your business along the way – But wait, what about fake negative reviews? Baseless reports geared just to undermine you, your biz, etc…?
Remember: unless there's a probable cause, getting bombarded with unflattering, fake reviews are a sure-fire sign that somebody doesn't really like you and is out to get you. And yes, if you don't act fast and thwart them at their source, they can quite seriously tarnish, damage, or even irrecoverably destroy your reputation.
Thankfully, we've Google (again!) to the rescue. By effectively using their "Google My Business" platform to flag & report fake toxic reviews, we can easily mitigate their impact to a great degree.
And here's how to do it;
Search for your business on Google Maps & select it from the search results

Click #Review Summary on the left panel/hamburger menu

Flag the fake, non-true, duplicate reviews

Fill out the form & click Submit
8) Hunt down Scraped Contents
For the unknown, "content scraping" refers to the malicious art of illegally lifting content from your sites & publishing them on their own websites, claiming it's their own & for their originality – pure plagiarism, but dialed up to a whole new level!
The problem, though, arises when the guys at Google are tricked in to considering the copied content as original and end up indexing it before your own real ones. And if that happens, the search engines will brutally devalue your page, often causing a massive drop in rankings. And heck, even Google themselves may end up penalizing your site, as many of these attacks also often tend to carry spam bombs.
Use tools like "CopyScape" to find if anybody has plagiarized your content across the web. And if they have, just ask the webmasters to remove the said disputed content. If they don't comply (or is not only responding), pull the plug and report them to Google by using their ever so handy "Copyright Removal" forms.
9) Kick out Infected/loophole Codes
Here's a scenario: Imagine that a new user clicks on one of your web-links and, instead of the info they've wanted, they get redirected to some shady, explicit sites – So what happened? Well, the chances are that your sites may've just gotten themselves hacked.
Sure, "hacking" may come in all shapes & forms. But typically, an attacker will inject your website's data with a bit of malicious code coupled with a few haphazard links and Just hides them. And yes, this happened because there is something really wrong with your site's own codes, which the attacker knew & had used it to his advantage.
To avoid such predicaments: if you use WordPress, update all your plugins to their latest patches & install the Wordfence Plugin for a bit more extra security. Link checking a priority and, if possible, use only a secure hosting partner at all times. We'd also recommend hiring a digital security advisor or an ethical hacker to search & find the week spots in your website's security & plug them for good.
10) Have a look at your own SEO strategies
Lastly but certainly not the least, it is always important to self-evaluate your own SEO strategies from time to time, ensuring that you're not undertaking any "hard-edge" measure to boost your SEO ranks or has unknowingly fallen in to cahoots with any sort of black hat practices – after all, "mistakes" do tend to happen once in a while, right?!
As a starter, make sure that you're not linking to any websites that Google may have penalized earlier. Using Money Keyword for buying backlinks is a big no-no too. Do you want to sell links on your website? Go for the "no-follow" attributed ones only. And if you're in to regularly buying links from blogging networks, just try and cease it entirely. Plus, it'll also don't do you any good to publish lackluster guest-posts in huge numbers, as these two are often termed bad strategies.
Remember, the quality of a website is the sum of its many parts. So, aside from the SEO, try & focus on things also like; the site's speed, style, ease of use, functionality, content quality, etc…, improve your website as a whole, and the ranks, well…. they'll just fly back to you.
Wrapping up
Sure, negative SEO is a bit uncommon these days. But seeing how destructive it can be, it doesn't do well to be complacent. After all, it's better to be protected than to suffer from the potentially crazy, harmful, and literally irreversible damages, right?!
Remember, while it's true that the above said tricks & tips could surely help you mitigate the negative SEO bothers, they aren't, at the end of the day, really foolproof. Therefore, try and always keep up to date with all the latest happenings and do make sure to keep your website and brands away from many outside influences as possible.
Then again, if you still fall prey to the sheer dangers of negative SEO, do what you can to try and asses your site's current status, isolate the said problem/attack before it wreaks any more damage, then report it to the good guys at Google.
Keep vigilant, stay updated – and most of the time, these alone are enough to keep you, and your website, safe!
Hey, do you guys know any other safety measures against Negative SEO? Throw us quick comment down below &we'll talk it over – yeah, come on, let's all help each other out!