Nowadays, being a marketer means having a versatile set of skills and a higher level of adaptability. In an ever-changing and highly competitive market, it's not enough that you know how to market. You also have to be in the know-how of the best practices that can help improve your craft. Speaking of versatile skills, one of the most important skills that an effective marketer should know and be an expert in is content marketing.
As traditional media becomes less and less effective, content marketers should be more forward-thinking, aggressive, creative, and strategic in experimenting with different techniques and practices that can help them connect with a larger and potentially lead-driving audience.
What is Content Marketing
In a much simpler explanation, content marketing is a strategy used in marketing that focuses on attracting, engaging, and retaining an audience by creating, publishing, and sharing content. This content can be in the form of articles, podcasts, videos, and other types of media.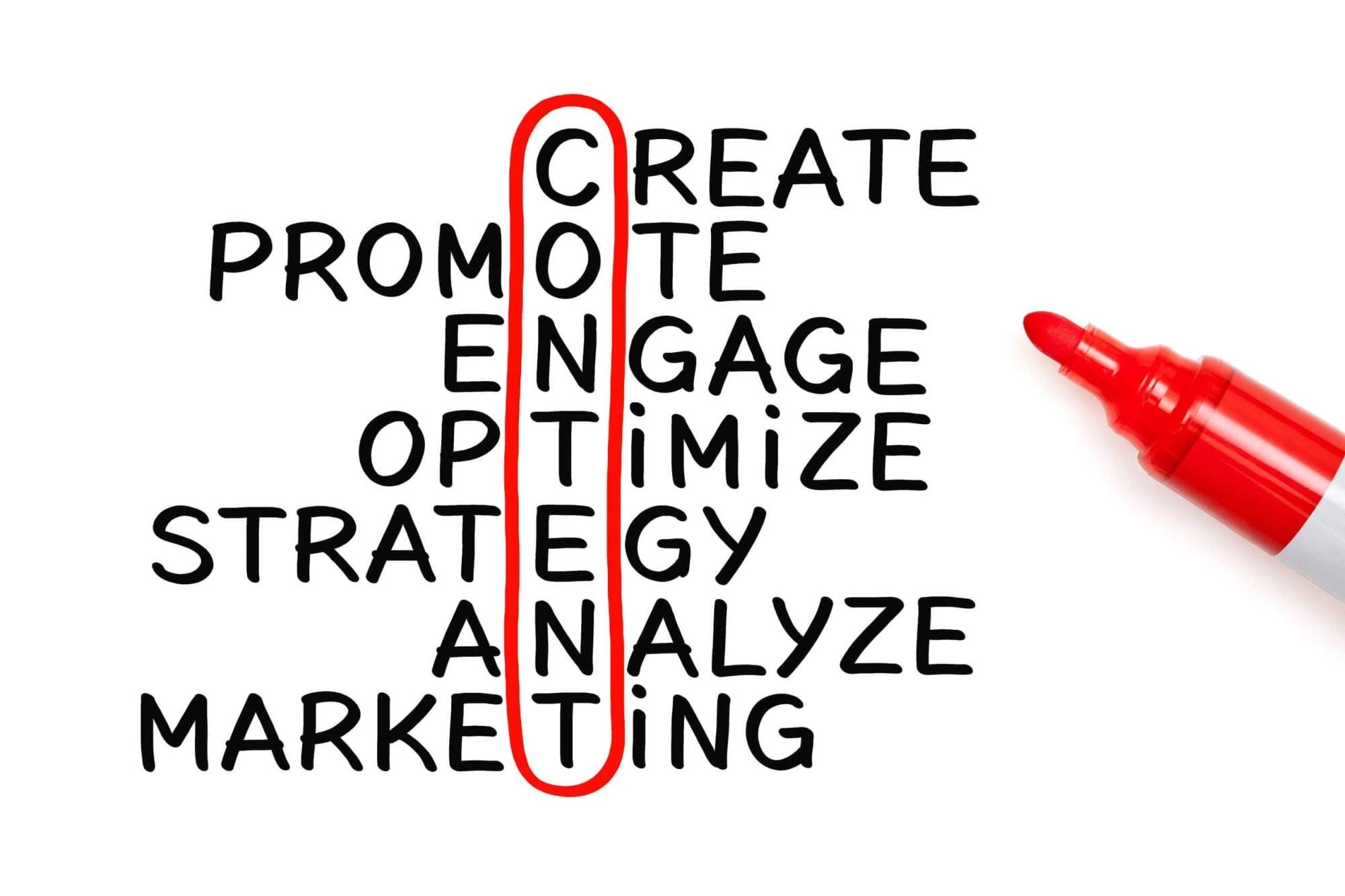 Instead of simply pitching your services or products, what content marketing does is provide truly relevant and helpful content that customers and clients can use to address their problems or issues.
Since content marketing is undeniably powerful, it's also extremely competitive. In this sense, you can't expect to get an amazing outcome without exerting effort, time, and skills. That being said, you have to be aware of the best practices and latest trends in content marketing to make your approach more effective and can most likely yield the most promising results.
Best Content Marketing Practices
When it comes to content marketing, businesses and brands of any type have almost the same goals. Some of these goals are to build traffic, increase brand awareness, engage a target audience, and reach more conversions. Content marketing aims to achieve all these goals and even more. But the big question is, how do you turn these goals into reality?
Regardless of what kind of products or services you offer, these practices and tips in content marketing, along with digital marketing programs, can significantly help make your strategy more effective and result-driven:
Create Relevant And Useful Content
The key to significant engagement is to produce content that can be of great use to your audience. Instead of just focusing on your brand or product, try and put yourself in your customers' shoes.
What kind of content will appeal to you? What do you want to know or find out about those content? What problems or concerns do you want to address with the help of those content? These are just some of the questions that can guide you in assessing the type of content that'll prove to be relevant and useful to your audience.
If you want your approach to be effective, relevance is highly important. By relevance, it doesn't mean that the content refers to your product and what it does. Rather, it should show that the content is created and shared with the specific needs of your customers in mind. Customers need to see that what you're sharing with them is informative and can be utilized at some point in their journey.
One effective way of creating useful and relevant content is by writing a copy that speaks and connects to your audience on an emotional and deeper level. Copy content is written material that's particularly used for the purpose of marketing and advertising. This written content should be powerful enough to raise awareness of a particular brand, product, or service.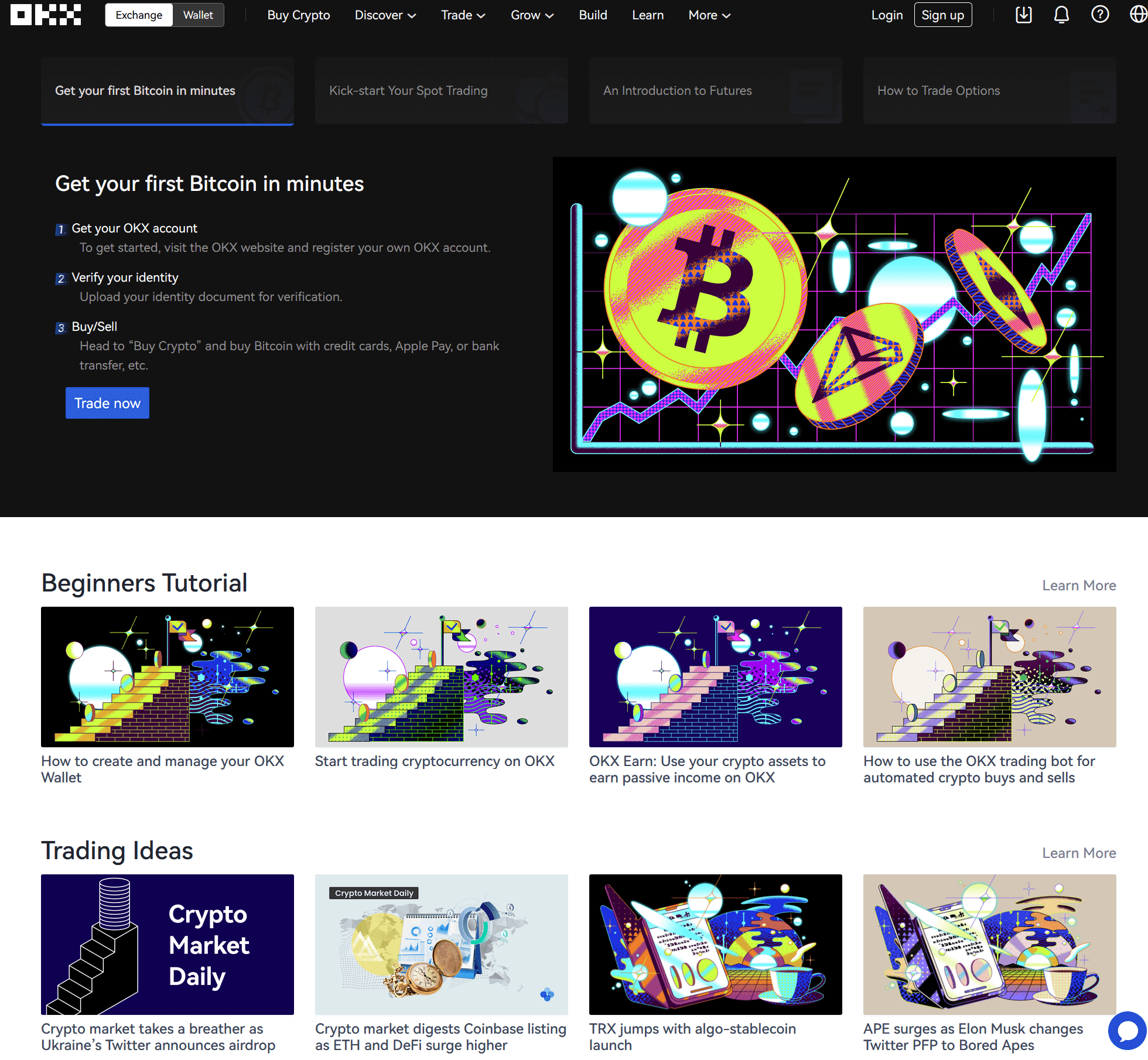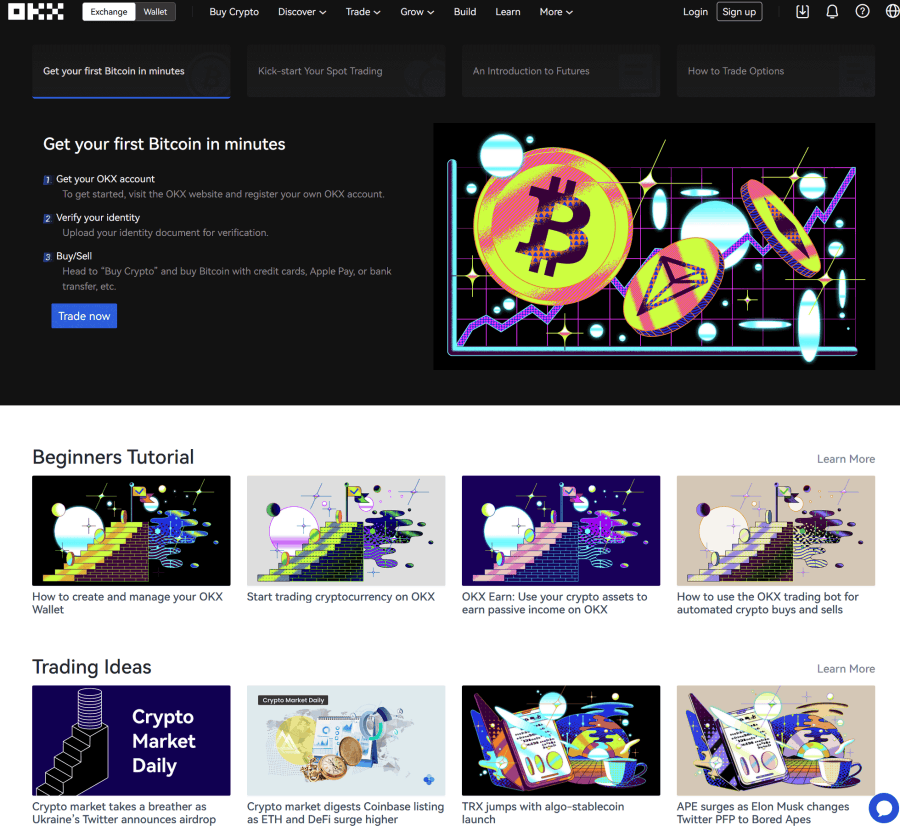 A great example of this is the OKX.com cryptocurrency exchange "Academy" section where they provide useful information for investors and traders no matter if they are a newbie or a seasoned cryptocurrency pro.
Moreover, a copy is an effective one if it can persuade the audience to respond to your call of action. To write convincing and effective copies, try several copywriting exercises that'll improve your copywriting skills.
Keep Targeting Your Audience
If you've been a content marketer for a while now, you've surely heard this over and over in the past: identify your target audience. But if you're here because you want to improve your content marketing strategy, this means you've most likely segmented your audience and, obviously, identified them.
So, the next sensible practice is to keep targeting your audience. This tip doesn't only mean aiming to retain your existing customers, but also to build new relationships with potential ones. Always modify and identify your buyers' persona and demographics. Just like how marketing is evolving, customers can also change their shopping behaviors, opinions, and preferences. Also, they'll always be on the lookout for newer experiences. With that in mind, your brand should be alert in embracing your customer's decisions.
The key is to know your audience well enough to give them what they ultimately want. This doesn't mean you have to be a genie in a bottle to grant their wishes. But it's actually more of knowing how and who they are so you can target your content in a way that'll appear to their senses and needs.
Here are some tips on how you can know your audience better:
Perform regular keyword research to find out what they're looking for.
Monitor engagements in all your content, particularly comments, shares, and reactions.
Conduct surveys.
Find out more about your competitors and why your target customers like their products.
Knowing your audience will help you identify the right kind of approach to use when engaging with them. You can tailor your content based on their needs. Also, ensure that your customers can use your products in resolving any struggle or challenge that they're experiencing.
Don't Hesitate To Explore Different Content Formats
More and more content formats have been dominating the world of content marketing. One important thing to remember is that the trend is always changing. One day, engaging photos are all the rage, and then the next, you'll be surprised that podcasts are growing like mushrooms. With this said, you have to be open and assertive to explore new and different formats to make sure that your marketing approach can always adapt and retain its staying power.
With this said, be creative in making new content. If you've been using photos and videos to connect with your audience, maybe it's about time you consider making use of webinars, guest blog posting, or listicles to spice up your strategy. Exploring those formats won't only help you create fresher content but, more importantly, you can assess which format works best for your audience and which ones aren't making any impact at all. Then, you can direct your marketing efforts to content and formats that are most likely to drive results.
Optimize
Optimization is one rule of thumb in internet marketing that never gets old. You need to strategize an effective search engine optimization (SEO) technique that can heavily impact your content across all platforms. For your website, SEO can be applied by using keywords that'll help your website show up in search engine results. This is highly applicable in your blog posts, product listings, and descriptions, and basically any landing page on your website that has the same keywords you're optimizing.
Here are some helpful tips you can use to optimize your content:
Create original and fresh content. Whether it's a blog post or a description for your products, make sure the content is original, else it would be flagged as plagiarized.
Offer solutions to your customers. Your content shouldn't be all about your products alone. It needs to be directed to your audience and how they can use it to solve their problem.
Write longer articles and blog posts, but make sure they're informational and well-researched. Be straightforward and don't talk in riddles. The attention span of digital readers these days is getting shorter and shorter. You need to offer them valuable content or else they'll run away in the blink of an eye.
Incorporate photos and videos. These will help break down walls of text that could be heavy on the eyes and even boring.
SEO may be an important aspect of content marketing, but keep in mind that it's not everything. Make sure you don't overdo it. Else, your content would be too promotional and not at all worthy of your readers' time and attention.
Personalize, Emotionalize, Then Analyze
Customers have become more scrutinizing in a way that they already know what kind of content makes sense. They can easily tell if you're generically reaching out to them in a way that you only want to make more sales or drive more traffic to your website. If this is what you're doing, then don't expect to get any positive result out of that.
It's not yet too late to change that, though. Personalizing content is all about connecting to your audience on an emotional and more personal level. One good way to do this is by telling a story. Everybody loves a good story with villains and a happy ending. This is also how it works in content marketing, at least in some ways. People like stories that appeal to their emotions. Hence, you want your content to speak to them emotionally.
To do just that, you can consider several formats, such as videos, podcasts, and animations. Another great idea is to feature real stories from real customers who have experienced and used your brand. That way, people can see that your brand is more than just a company–it's an organization with real people behind it.
Tap Into The Power Of Social Media
Social media holds such an amazing power that you could easily tap into if you know how to do it right. Another good thing about it is you can market your content and products even when you don't have a big budget for them. When your content is powerful and engaging enough, leave it to social media to make it trendy, and you won't even have to lift even an eyebrow.
Propelling your content with social media is yet another effective practice that you should master as a content marketer. This platform can essentially amplify the reach of your content while also targeting new clients.
To make use of this tool, create engaging posts on social media at least once a day. An active page translates to a brand that's always observing, changing, and adapting. Your customers will know if you're active on social media. If you're not, that might change their perception of your company.
To use social media more effectively for content marketing, here are some tips:
Attach high-quality photos and videos to your posts.
Write engaging captions and descriptions each time you post photos and videos.
Always be attentive to direct messages, comments, and mentions made by your customers or fans.
Give your audience a peek at what goes behind the scene by going Live on social media platforms. It's also a good opportunity to interact with them in real-time.
Hold online contests and giveaways.
In addition, you can also make use of tools and features, like Stories, hashtags, and ads. Stories can be used for short videos or any interesting photos that you want to share with your audience aside from the usual posts that you do on your wall. Hashtags, on the other hand, can help customers find your products easier. It's also a good way to make your brand or product trend.
Final Words
Content marketing isn't a walk in the park that you can easily conquer. It takes not just skills, but more importantly, time, effort, and, perhaps, several hits and misses before you can find a strategy that'll work for your brand.
Knowing your audience and targeting them the right way is always a good starting point. From there, you can begin creating content that can catch their interest. Make sure you write engaging, honest, unique, and personalized content to make sure that your marketing effort won't be wasted. Make use of SEO but don't overdo it. Tap into the power of social media so you can reach a wider audience. Post engaging content that can help your customers be more aware of what your brand is and how it can help them with their challenges and journey.
The world of content marketing may be complex and somewhat difficult to navigate. But if you know the best practices to use and how to effectively utilize them, there's no reason for you not to find your way around it.