Website builders are tools that allow people to create their websites without any coding knowledge. They are the easiest and most accessible way to create a website. Anyone with an internet connection can access these builders.
The most popular website builders offer users a free trial period to test their services before they commit to paying for them.
They typically offer templates and pre-made designs that you can use as is or customize with your content. You can add videos, images, and other media elements like maps or tables.
Website builders are a great way to increase your SEO and get the best results. They provide everything you need to create a website, including templates, hosting, and marketing tools.
The main reason why you need website builders is that they provide everything you need to create a website.
Website builders also allow you to have a professional-looking site without worrying about technical knowledge. They also offer many templates for your site, making it look more appealing and professional.
According to Sytian Productions, the best website builders include an easy-to-use interface to build a website fast and SEO tools to help you rank higher in search engines.
With that in mind, these nine reliable website builders can help with your SEO.
What is SEO?
SEO is a process of enhancing the visibility of a website or a web page in search engine results. It also refers to optimizing websites for search engines to rank higher in organic search results. It includes on-page optimization, such as creating unique content relevant to keywords, and off-page optimization, such as link building.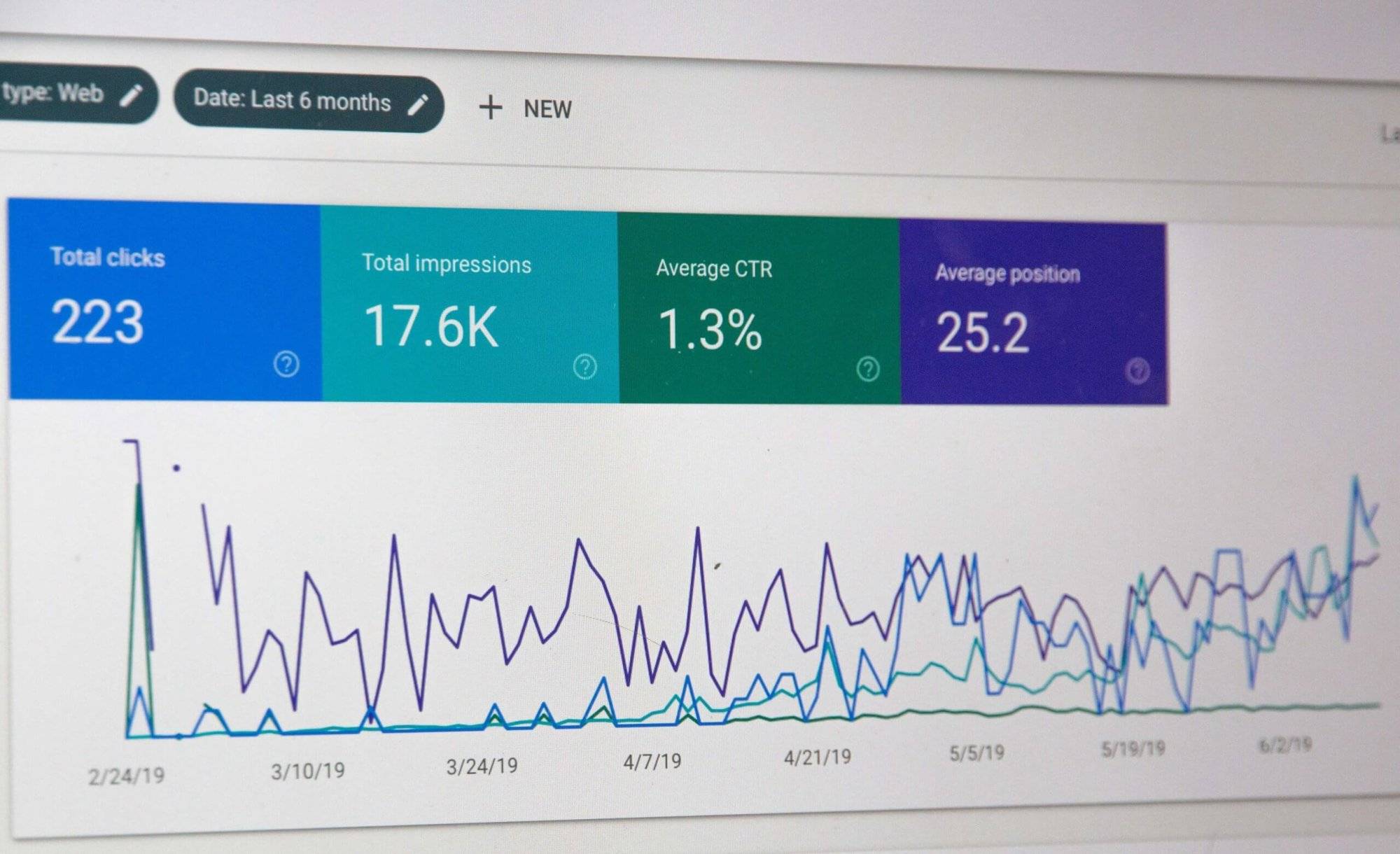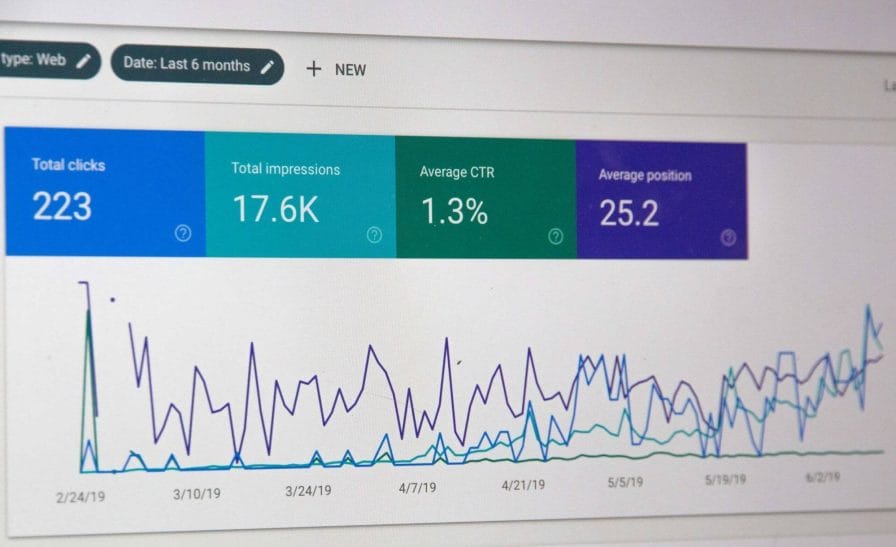 It would be best if you had SEO because it is an integral part of online marketing and digital advertising. It helps get more traffic from search engines like Google and Bing, increasing a website's revenue through advertisements. SEO is also helpful for businesses to get their products noticed by customers.
Nowadays, SEO is an essential part of digital marketing that many companies use to increase the number of website visitors and generate revenue.
Back in the day, SEO may not be something you knew about and cared about for your website. However, if you want to get more eyes on your products, SEO knowledge is a must, and tools that help you incorporate more SEO are also a critical part of growing your website online.
Why is it important?
Search engine optimization is vital for businesses because it helps them get to the top of the search results. Search engine optimization is increasing the visibility of a website or a page to rank higher in search engines.
It is a crucial factor in the success of any website. It is essential to understand how to get your website up there and maintain it. Knowing how search engines work and what you can do to optimize your site for better rankings is vital. With the help of SEO, you can improve your order of search engines like Google, Bing, or Yahoo!
Search engines are the most crucial source of traffic to any website. As such, search engine optimization or SEO is a critical factor for driving traffic to a website. It can drive traffic and lead to increased sales, improve the rankings in search results, and help with social media marketing.
The importance of SEO has been growing with time due to the prevalence of mobile devices and internet access. However, the results of your SEO efforts don't come instantly, so it requires quite a bit of patience and some backup from other forms of marketing or advertising.
What to look for in a website builder for SEO?
Search engine optimization is an essential factor for any website. A website builder can help you build a site optimized for search engines and rank higher.
The most important factors to consider are the number of keywords the website builder can help you with, the amount of content on your site, and how easy it is to navigate.
The following tools should be what you look for when choosing a website builder:
Search Engine Optimization features
The number of pages on the site
The number of social media profiles on the site
The presence of analytics tools
The platform's ability to create unique content for each page
The company's history in SEO
Their search engine ranking tools
These are just a few of what you should consider before deciding whether a website builder is right for you.
Best Website Builder for SEO Purpose
WIX is a website builder with many features that aren't available on other website builders. It's easy to create a website with WIX and offers SEO features.
WIX is a website builder that offers more than just the ability to make a website. It has built-in SEO features and can be helpful as an e-commerce platform by adding extra plugins.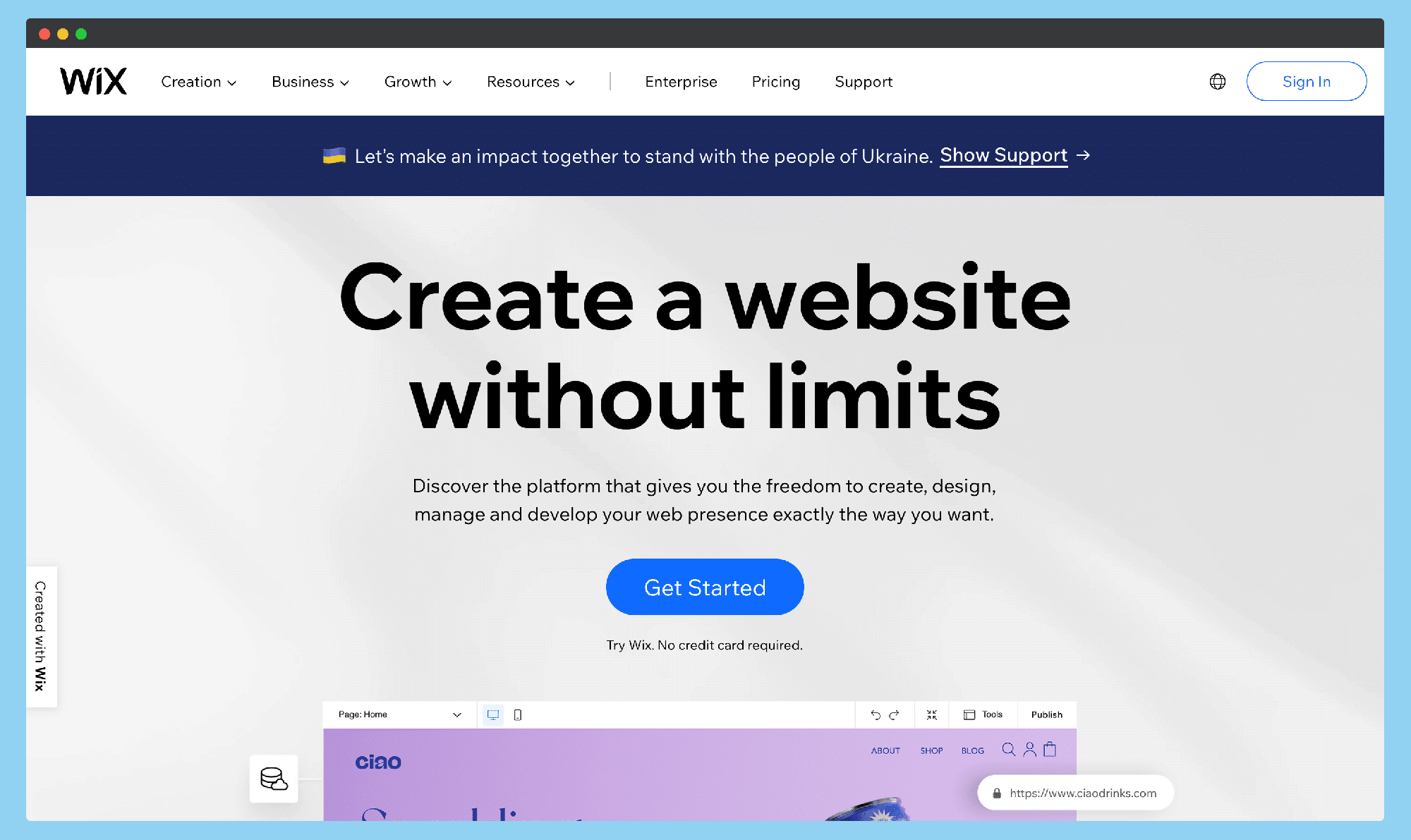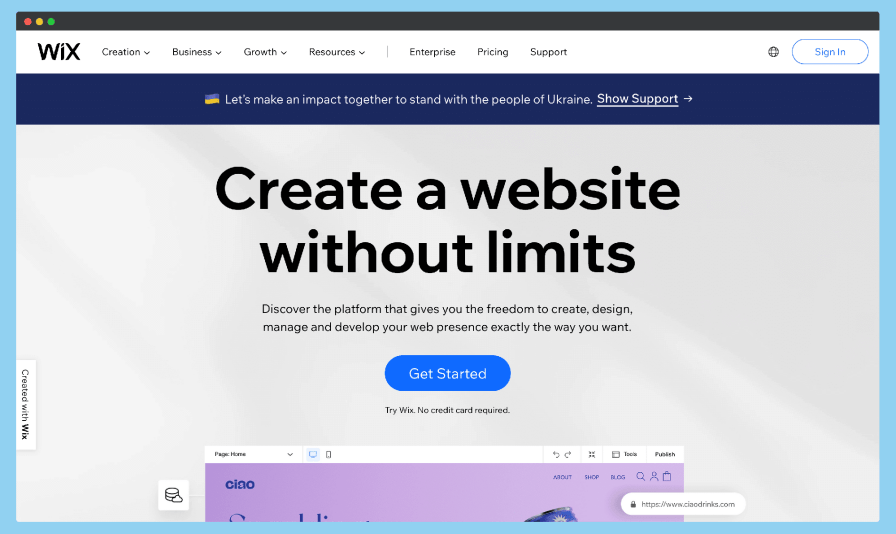 This website builder is great for small businesses. They have several templates to choose from and offer free domain names and hosting. The idea behind WIX was to create an easy-to-use platform for people who don't know how to code. It has been around since 2006, and it has grown significantly since then.
The website builder provides many templates, which are all mobile responsive, so you can get your business online quickly without having to spend any time designing it yourself. You can also use their SEO tools to help increase the visibility of your website in search engines.
Since it's been in the website-building game for a long time, it is also one of many people's most reliable and popular choices.
GoDaddy is a website builder that provides services for building and hosting websites. The company is most well-known for its domain registration, management, and web hosting services.
Aside from its domain registration and management services, GoDaddy has branched out to create its website building services.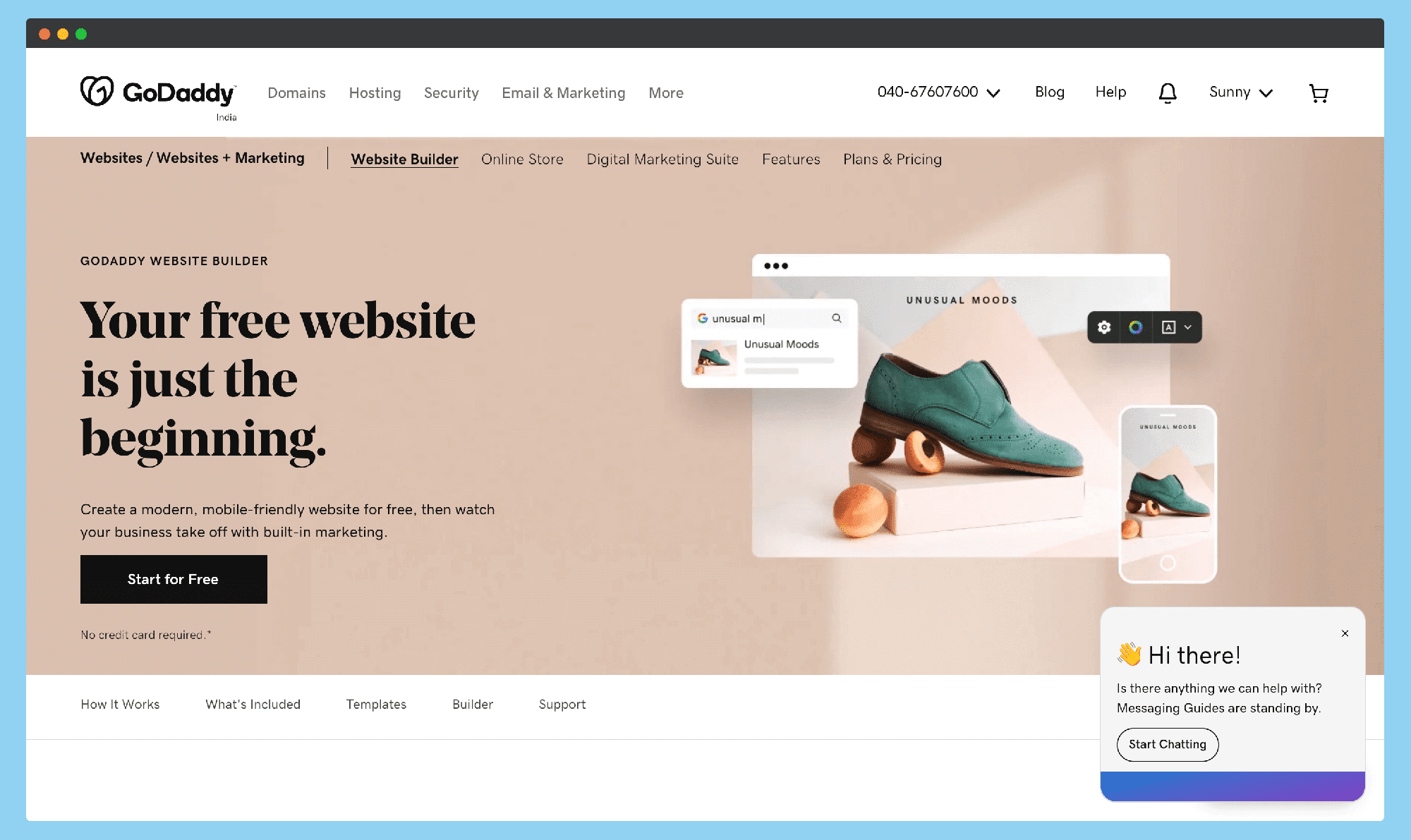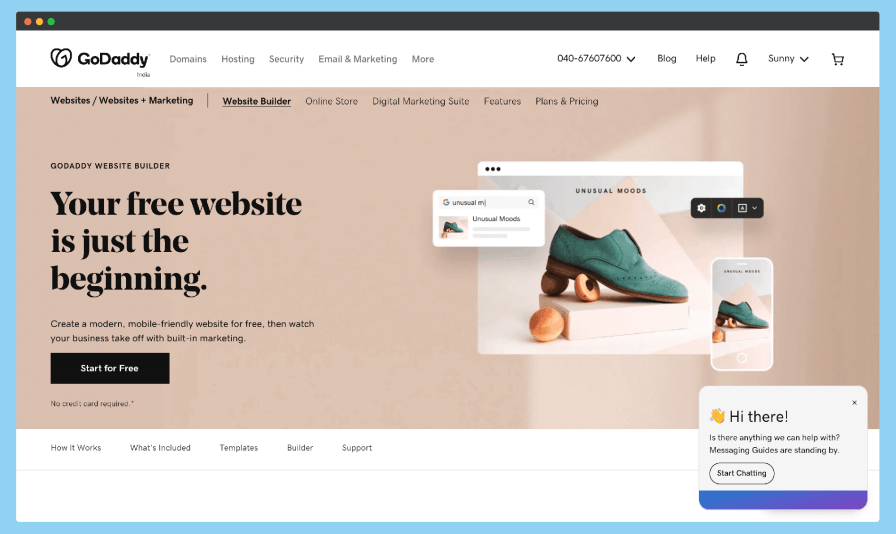 The GoDaddy Website Builder is a drag-and-drop website builder that offers various templates for users, including eCommerce and blog templates. GoDaddy's website builder integrates with Google Analytics, which gives users insights into who visits their site and how they use it.
The builder offers various templates you can customize with different colors and layouts. It also provides hosting options for the site and domain name registration services.
Weebly
Weebly is a website builder that is easy to use and offers many options. It's also SEO-friendly, which will help you rank higher in Google and other search engines.
Weebly has been around for over ten years now. It started as a way for people to create their websites and has since grown into one of the most popular website builders on the market. Today, Weebly offers different templates and designs so that users can create professional-looking websites without technical knowledge.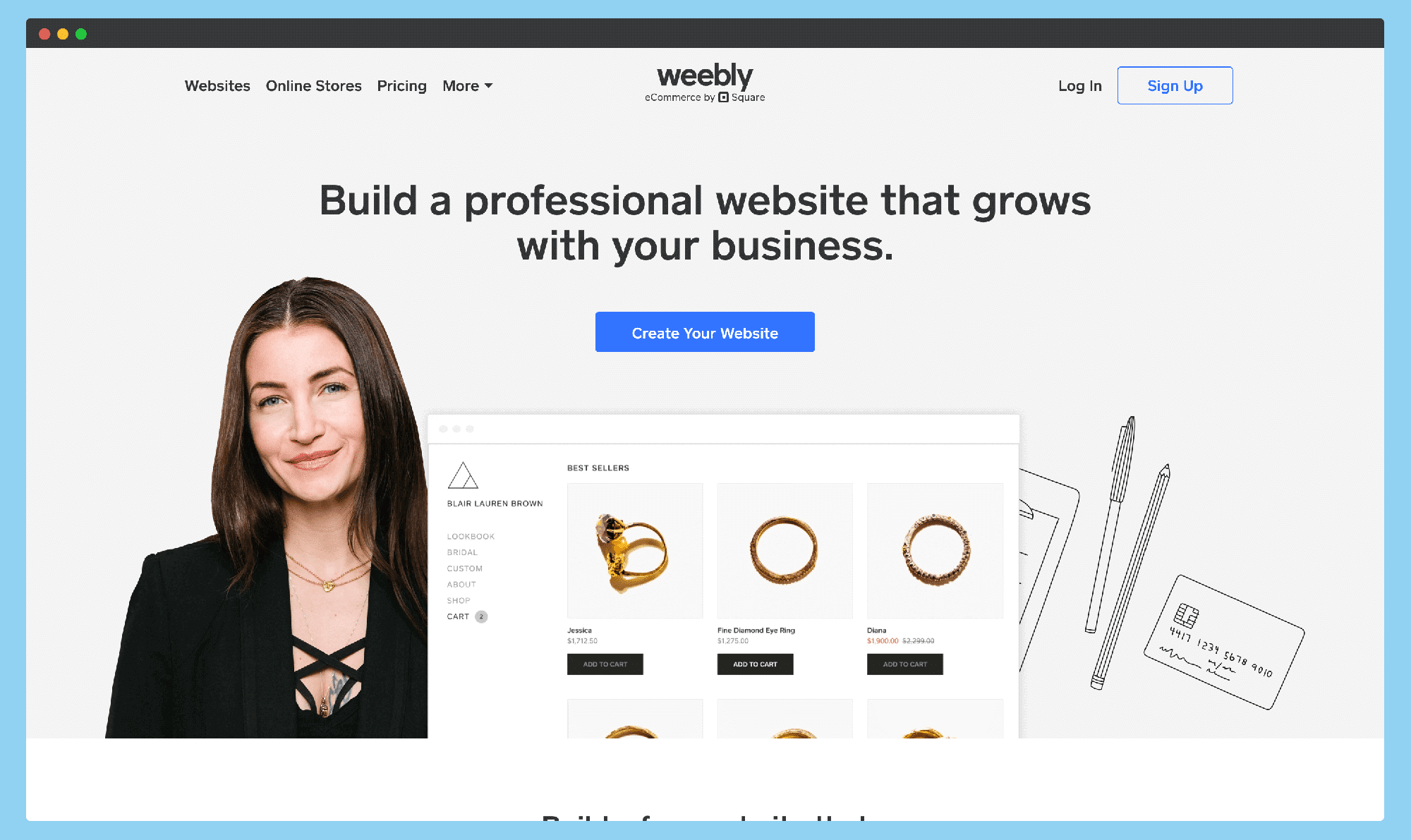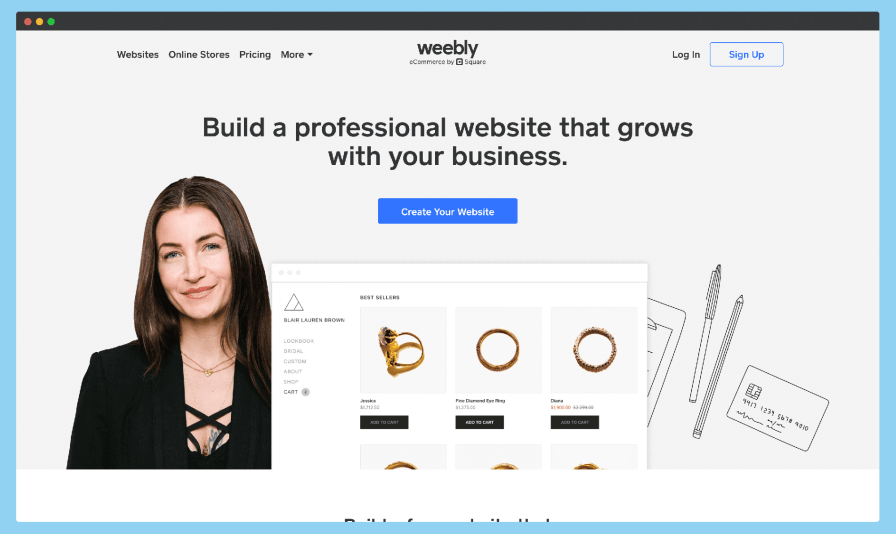 What makes Weebly stand out is its generous free plan with many features. It can be an excellent place to start your website-building journey, especially when you can't commit to the yearly costs unless you know what you're doing.
The audience that Weebly specifically caters to would be the small businesses that want to stay where they are. Of course, many companies find that the Weebly features might no longer be sufficient once they start growing more. However, if you're not planning on expanding your business to a large-scale operation, then Weebly's features would already be a great start.
It's a great bang for your buck, so to speak, in terms of website builders out there.
Squarespace
Squarespace is a website builder. It offers templates for the user to choose from and provides the tools for designing the site. The templates come from a team of professional designers and provide many customization options.
It is one of the most popular website builders, with over 1 million customers, and has been in Forbes, Fast Company, and Wired. You might have heard of Squarespace from many YouTube creators they've sponsored over the years. This strategy of theirs has increased its presence in the realm of website builders.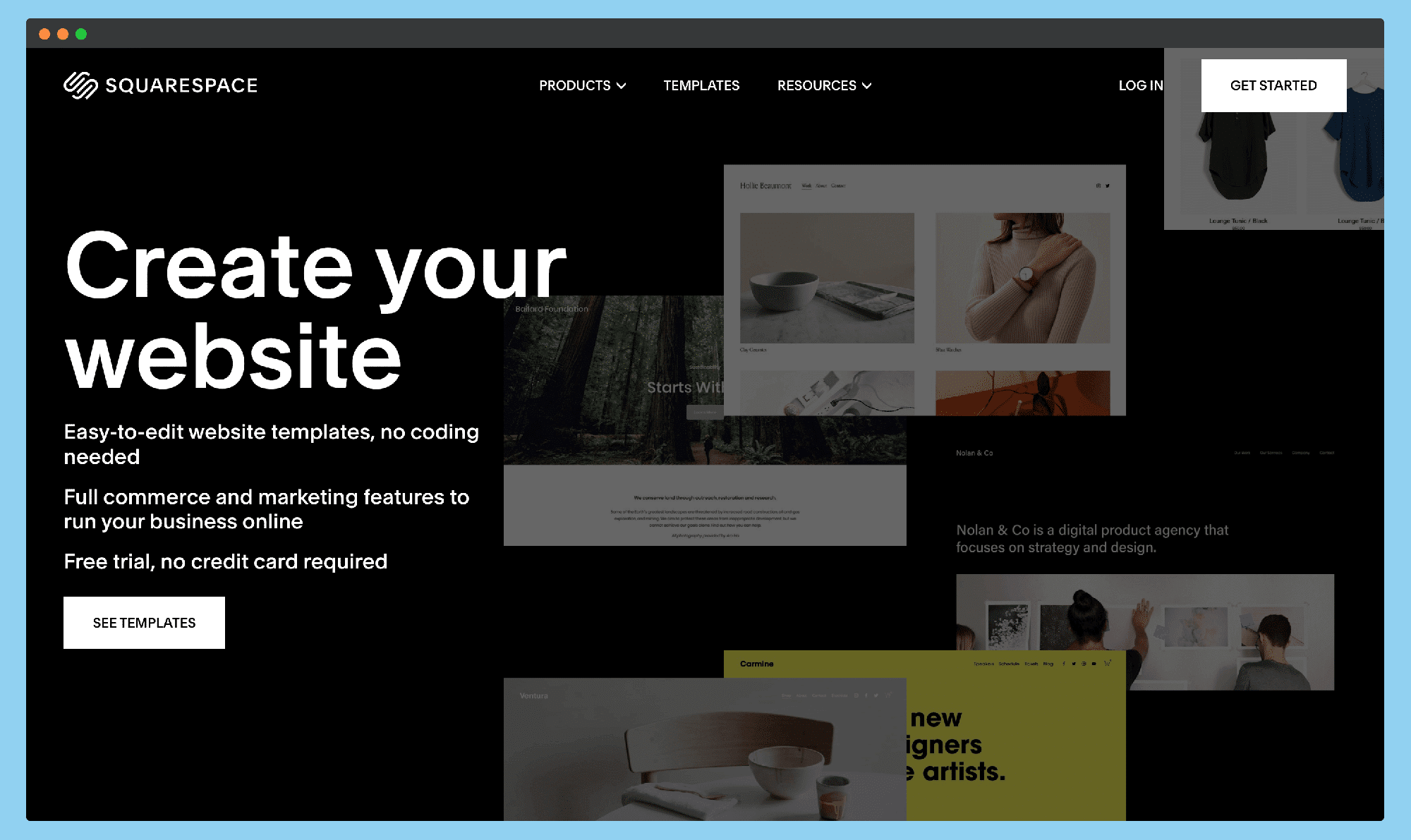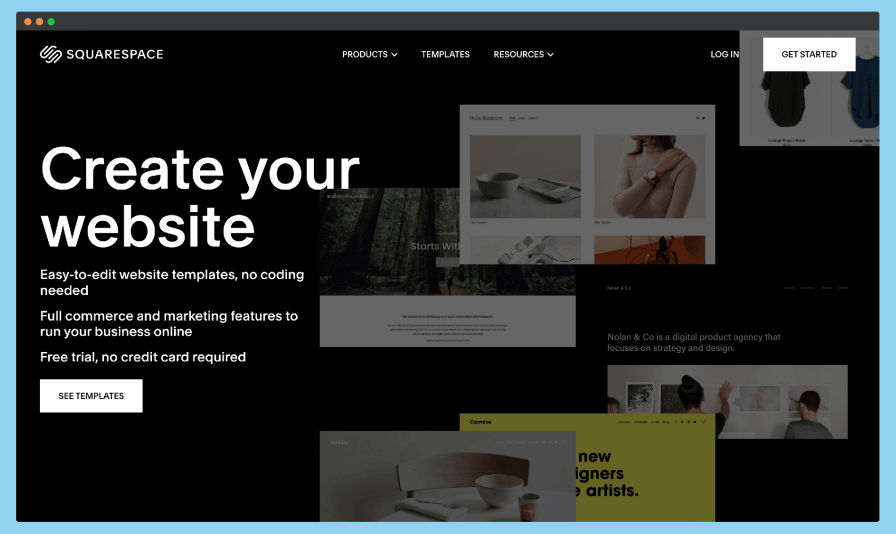 Squarespace offers many SEO tools that help your website get better results on search engine results pages. It is an excellent option for those who are not very tech-savvy and want to have a professional-looking website.
Squarespace has many templates that allow users to start with a template that already has the desired design and then make edits to it. It also has an SEO tool in the dashboard, which allows users to optimize the website for search engines.
The platform also makes it easy for users to publish their content straight from their browsers without uploading it manually.
Ghost
Ghost is an open-source blogging platform. It is a self-hosted, fully customizable, and scalable solution for online publishing.
This underrated website builder has a modern and elegant design, perfect for bloggers looking for a simple way to publish their content. Ghost also provides excellent SEO capabilities, meaning your blog posts will rank higher in search engines.
Ghost allows you to write in Markdown, an easy-to-read markup language that makes it easier for technical writers to create content with formatting tags and then convert it into HTML code.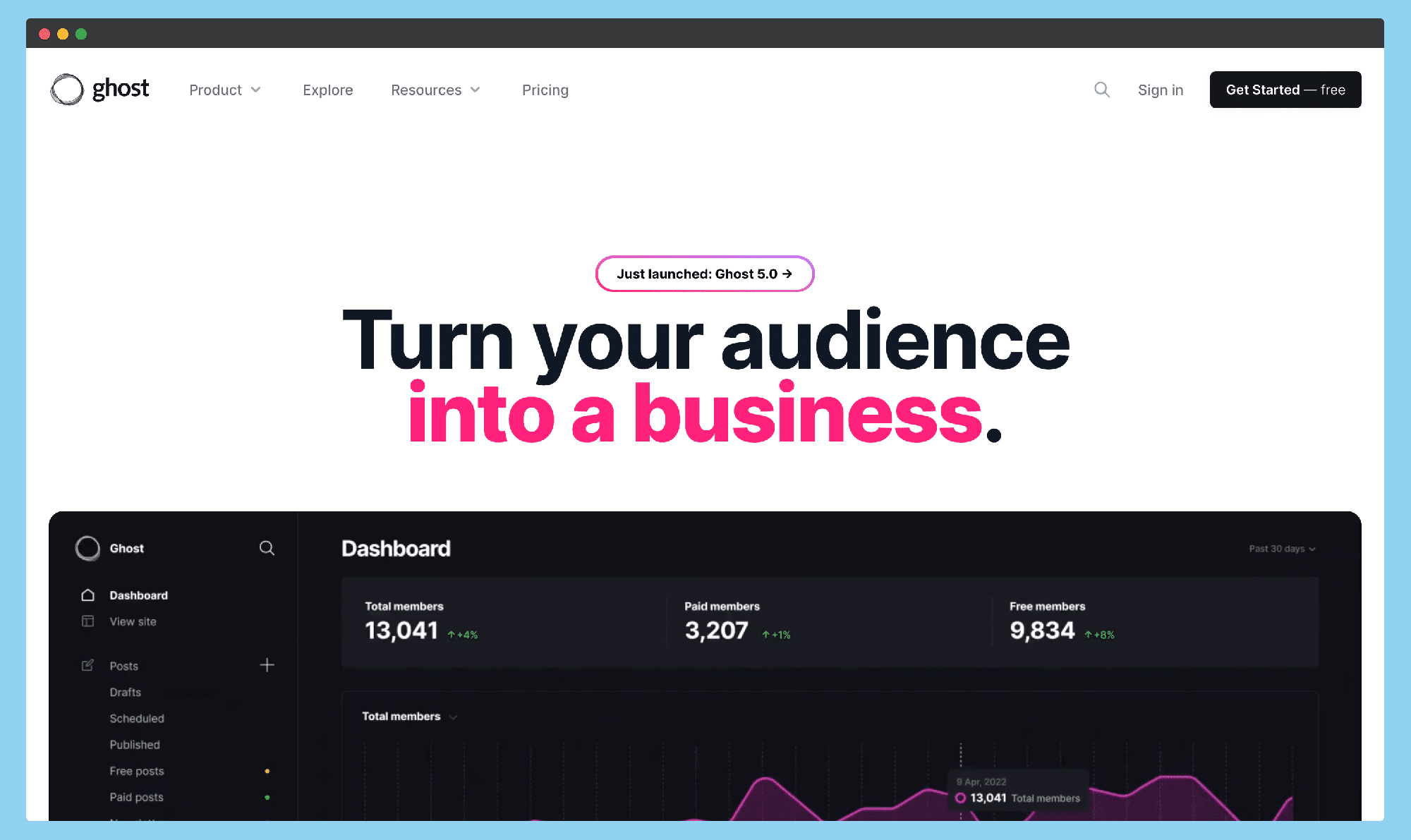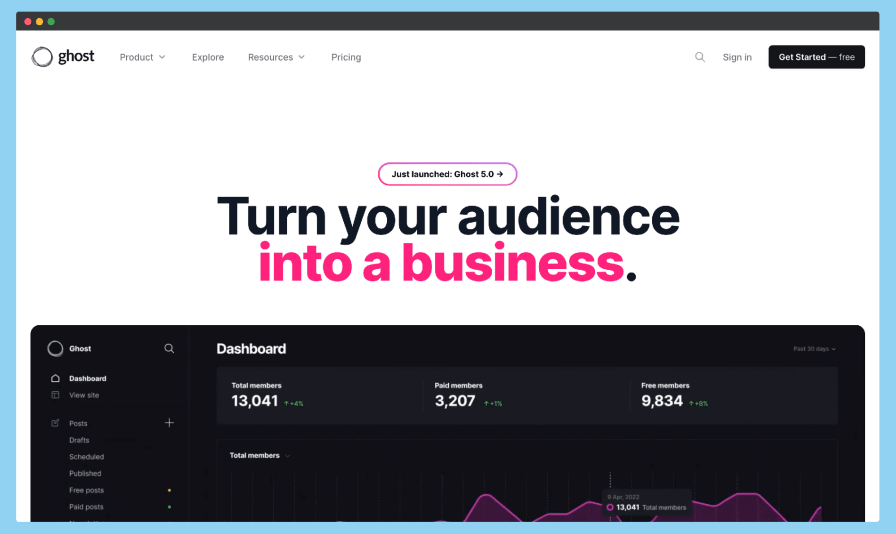 One thing to note is that Ghost is all about minimalism, which means that the design of the interface is quite simple, so it's relatively easy to use. However, that also comes with its cons. For example, Ghost focuses right down on blogging. Therefore, the only thing you can do most of the time is create content and publishes it.
It makes up for it by having SEO settings and helps right at the core of it all and social sharing. If you want to do more than just create and publish posts, Ghost might not be your platform or website builder, but it's excellent for pure bloggers only.
WordPress
WordPress is a famous website builder that has been around for over a decade. It is one of the most reliable and user-friendly website builders available today. You can use WordPress to build any website, and it comes with an extensive range of features that make it perfect for SEO optimization.
Unlike some website builders here, WordPress has more scalability, so if your website grows, WordPress has a better capacity to accommodate that.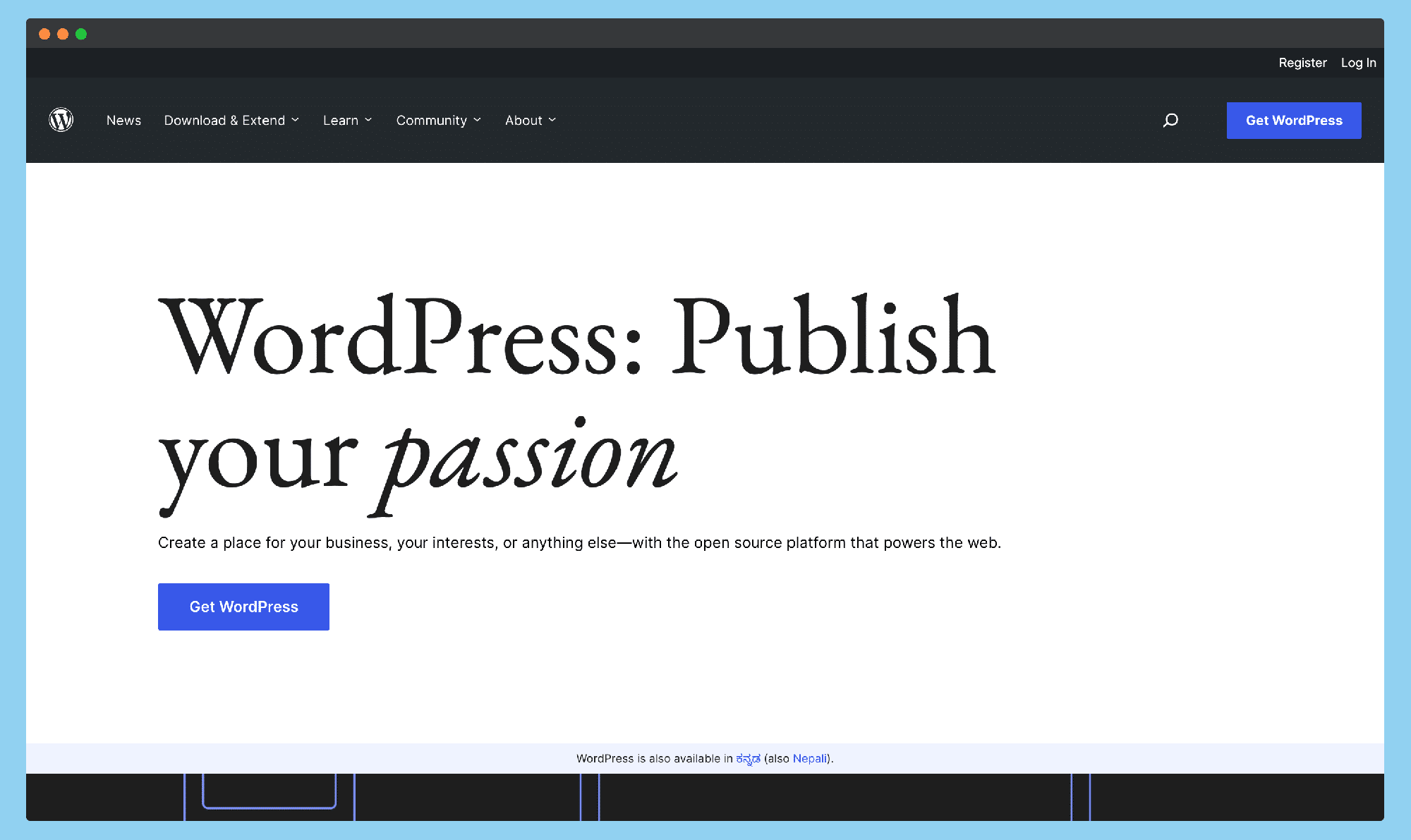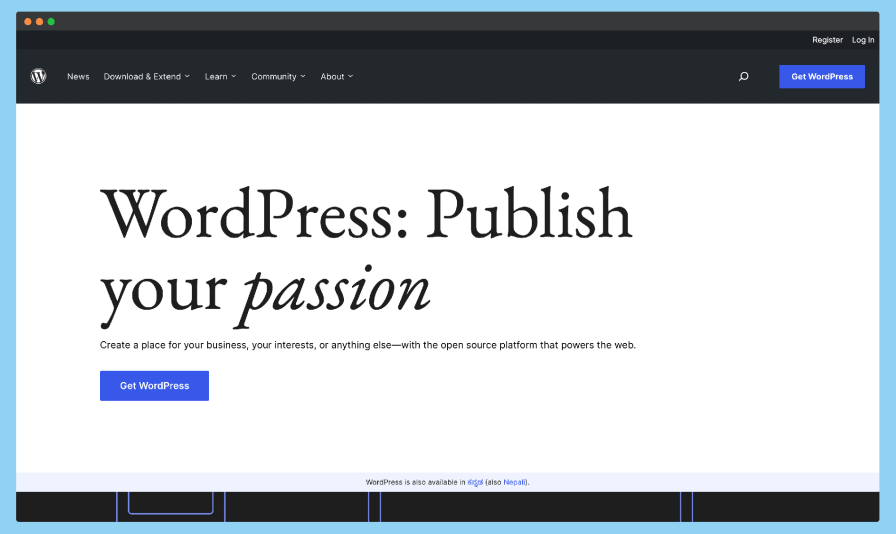 WordPress is also a reliable website-building platform that you can use to create an SEO-friendly website. Its SEO plugins make it easy to optimize your content for search engines like Google and Bing. Therefore, it will be easier for you to track analytics and determine which approach to take for your SEO-focused marketing campaigns.
Zyro
Zyro is a website builder that has had SEO in mind since day one. It is a platform that provides the best services for search engine optimization and user experience—the people who made it know what it takes to get your website ranked high on Google.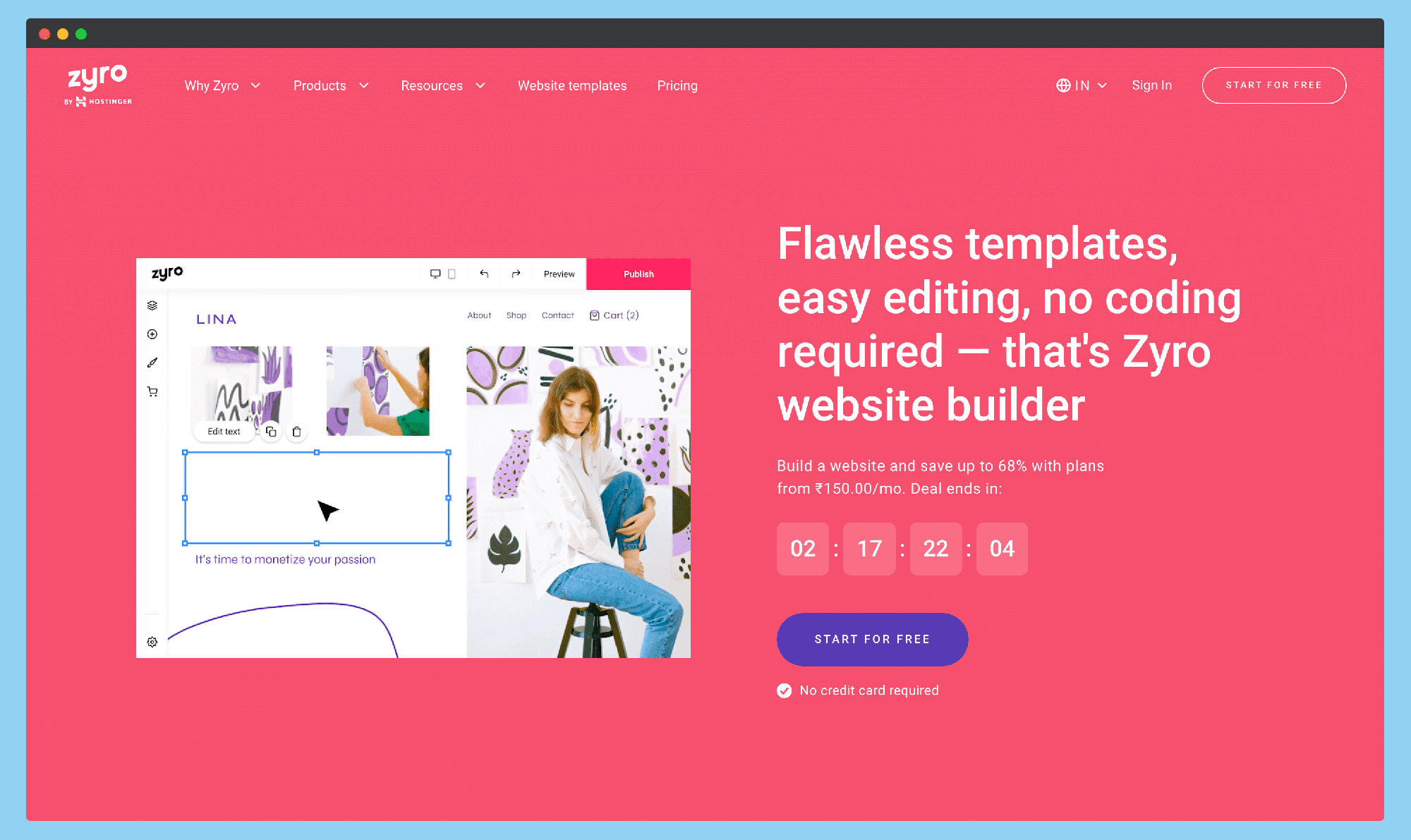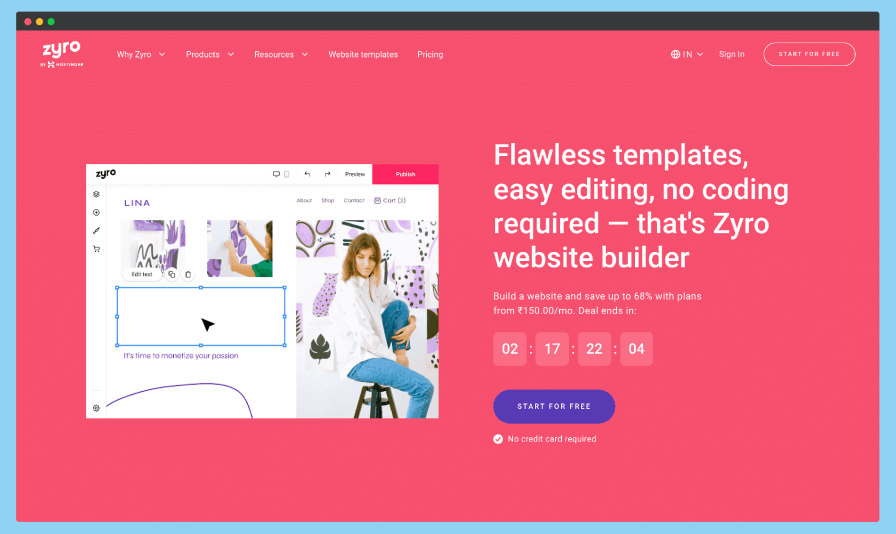 Zyro's features include:
Automatic URL structure generation helps you make your website easy for search engines to crawl and index.
A fully customizable interface so you can create a website that looks just like your business.
Customizable templates allow you to choose from thousands of themes.
Content plugins will enable you to add content blocks for blog posts, podcast episodes, and more.
These features can help bolster your SEO efforts if you build your website with Zyro.
Dreamhost WP Website Builder
Dreamhost WP Website Builder is a reliable website builder for SEO. It helps you to create websites that are optimized for search engines and also allows you to make your website more accessible.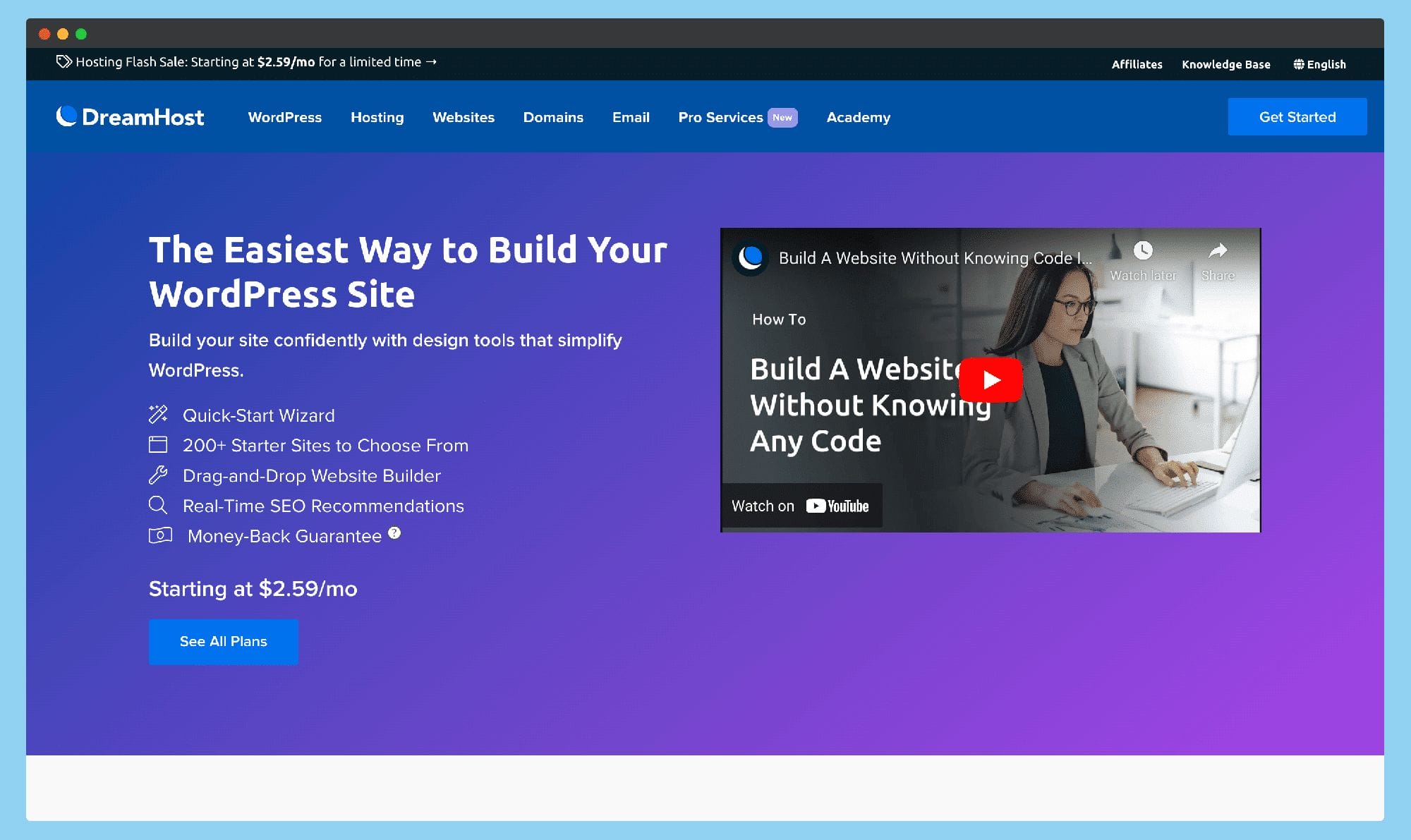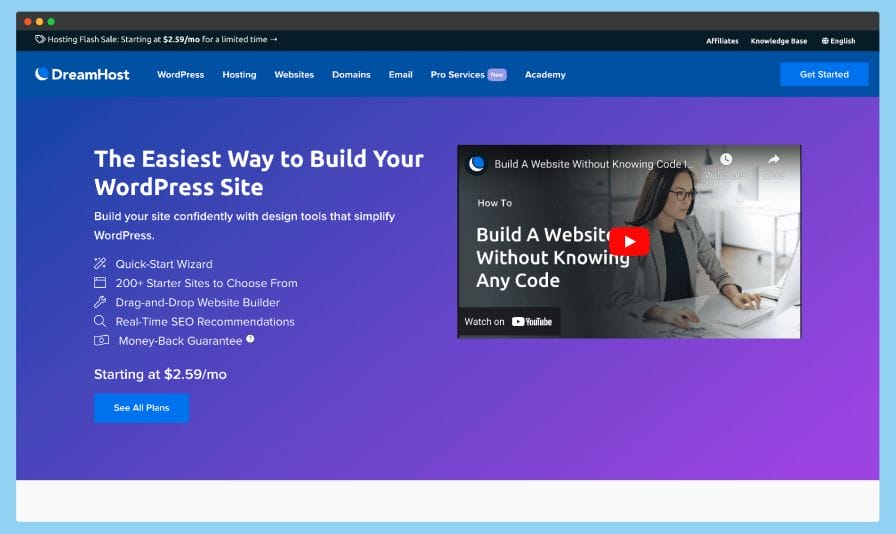 The Dreamhost WP Website Builder is a tool to help make it easier for you to build a website on WordPress. Aside from that, they offer an SEO toolkit that specifically has a set of tools that can make it easier for you to optimize your website.
Webnode
Webnode is a website builder offering various features for its users. With these features, Webnode helps users create websites that think about search engine optimization.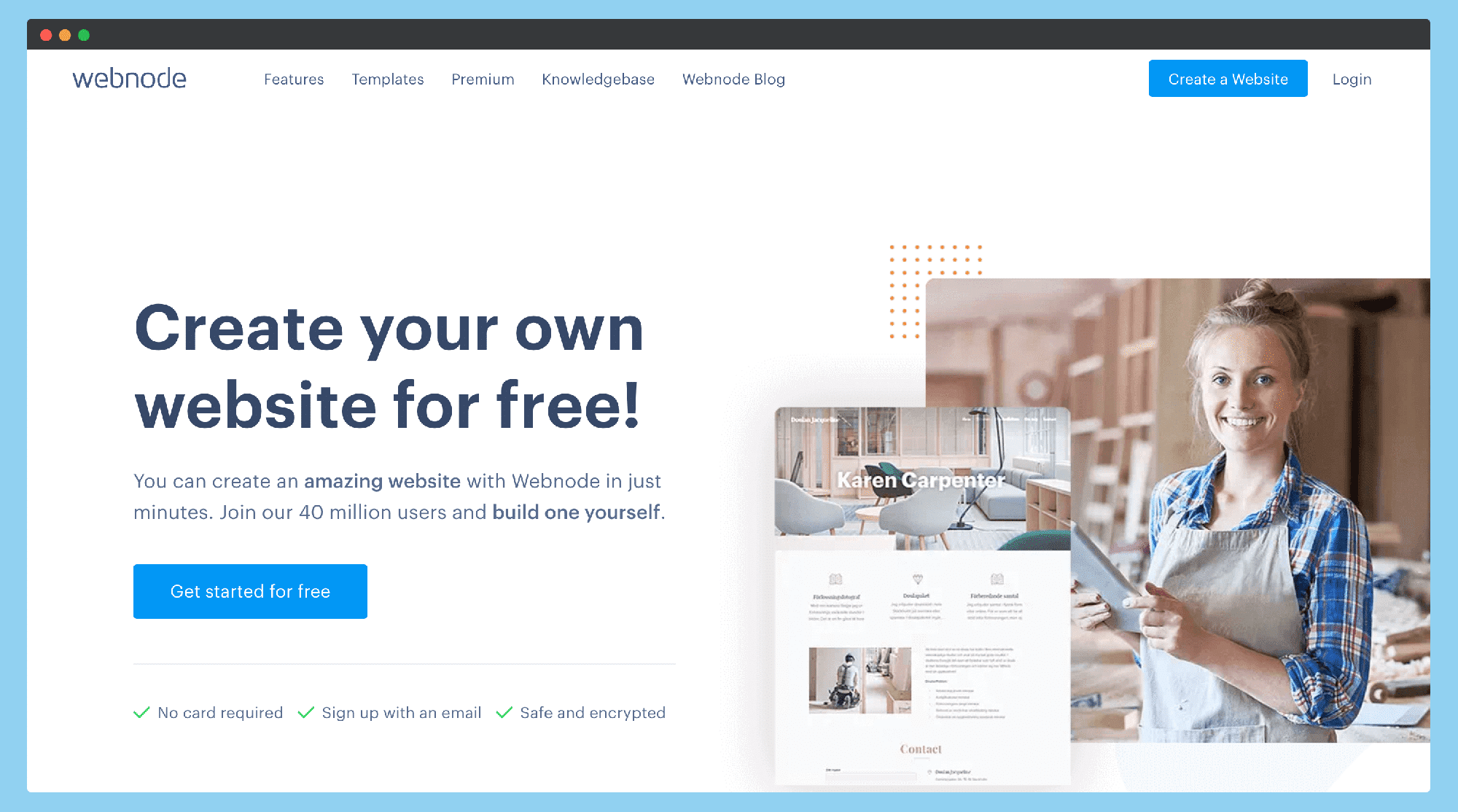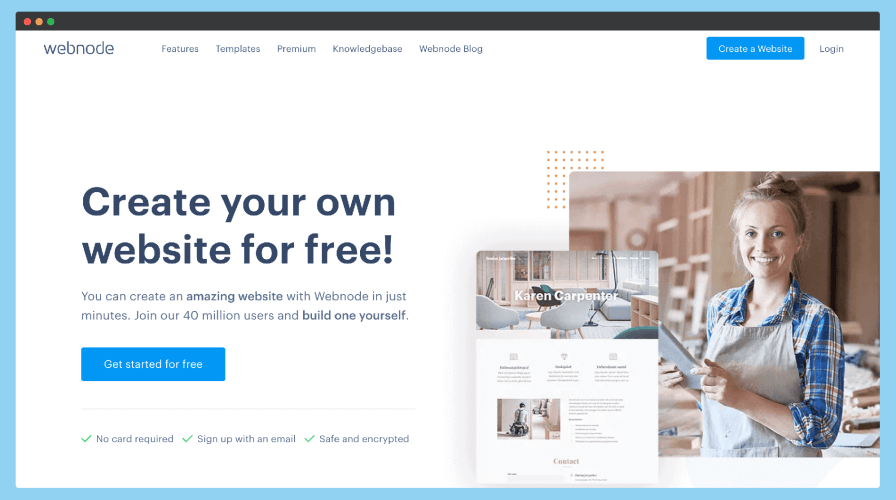 It's a reliable website builder for SEO because it offers plenty of features to help users create websites that keep search engine optimization in mind. For example, Webnode provides the ability to set up meta tags and keywords in one click, which saves time and effort.
They also have SEO tools in the content editor so that you can optimize the content you make there to ensure that it fulfills best SEO practices.
Conclusion
If you're interested in building a website but don't want to think about coding it yourself or hiring someone to do it, then you can always start with the help of these website builders. Each has unique features, but at the heart of it all, they offer a simple and easy way to create your website. Check them out if you're interested in some of the best web builders.
I hope this article helped you learn about some of the best website builders available today. If you have any questions or comments, please feel free to leave them below. I would love to hear from you!