WhatsApp recently launched its "business" version of the app called "WhatsApp Business App" on play store.
But it was only available for 5 countries around the globe.
And those five countries were UK, US, ITALY, MEXICO, and INDONESIA.
Surprisingly India was not able to make its name on that list.
But now "WhatsApp Business App" is available for Indian users also on the Android Play store.
WhatsApp Business App is meant for small businesses by helping them communicate well with their customers in an easy and effective way.
It will help businesses to respond to their customers better and will allow them to separate the "Customers Messages" and "Personal Messages".
WhatsApp Business App will help the "Small Businesses" in creating an "Official and Professional Presence" in their customer's eyes.
Need of Stand Alone "WhatsApp Business App"
Over 80% of small businesses in India and Brazil say that WhatsApp helps them to communicate with their customers very easily. And more of them agree on the fact that somehow WhatsApp is helping them to grow.
So the need for standalone "Business Version" of the WhatsApp Messenger app was must needed. And therefore, WhatsApp Team decided to come up with "WhatsApp Business" for the sake of Small Businesses around the globe.
Because this app has many features which will help the businesses to communicate well with their customers and that also very easily.
And it will also help businesses to make this process of communication faster compared to the traditional "WhatsApp Messenger App"
Let us look at some of the features of "WhatsApp Business App"
Features of "WhatsApp Business App" in detail
There are Three Big Features of Using This App.
Business Profiles (Be Seen).
This feature is meant for the sake of customers.
Here Customers will find information such as business description, business address, email address, business hours, contact information, and website link of the Business.
This feature is also very important for the businesses. Businesses on "WhatsApp Business" should make an eye-catching and a clear business profile which should be able to convey the customers what the business actually stands for.
The businesses should properly setup their Business profile on this app.
Messaging Tools (Message More and Work Less)
This feature of the "WhatsApp Business App" will help businesses to send quick replies to their customers.
This feature will help you to save and reuse the recently send messages to your customers for the same questions asked again and again.
You Can Use Quick Replies for…..
Faster Answers to frequently asked questions by the customers.
Greeting messages to your customers.
And away messages that will help you let them know you are not available for this time.

Messaging Statistics
We all know it is very important to analyze the results of the efforts and work you are putting in.
And "WhatsApp" completely understands the need for it and therefore they have introduced this feature in their WhatsApp business app.
This feature will help businesses to know how many of their messages were successfully sent, delivered and read.
One of the most important features for the businesses.
Note:
WhatsApp is aware of the spammers and that's why they have allowed the users to have full control over the messages that they receive.
Which means users will be able to block any number including the "Businesses Accounts" or even can report spam and then WhatsApp gonna suspend those business accounts.
Getting Started with "WhatsApp Business App"
#Step 1.
Install WhatsApp Business App from Android PlayStore and Verify Your Phone Number.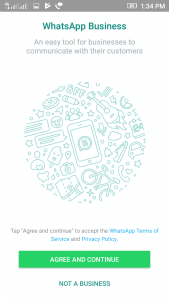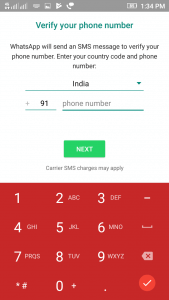 #Step 2.
Enter your business name and your business profile photo.(Remember You can't change it later)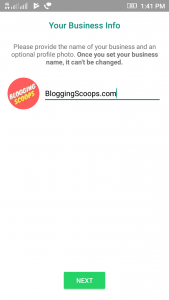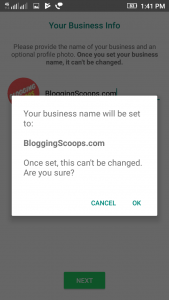 #Step 3.
The new Dashboard will look like this. From there you have to access the settings section of the app to get to business settings section.
And once you are in settings section then from there you have to access the Business Settings section in order to access all the functionalities of the Business account.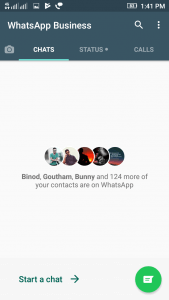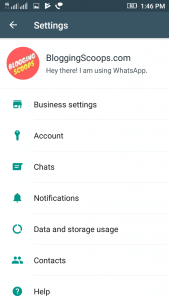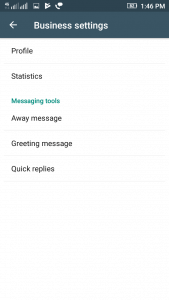 #Step 4.
Fill up all the details as mentioned below and save the details. Details such as Business Address, Business Category, Business Description, Business Timing, Business Email and Business Website.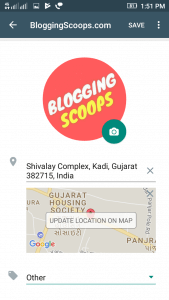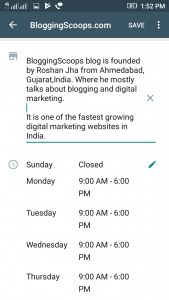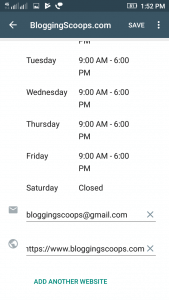 #Step 5.
You can access quick replies and modify it according to your wish. Such as adding your own quick reply messages, greeting messages, and away messages.
You can any number of quick replies messages as shown below and you can even modify the default greeting message and away message on the app.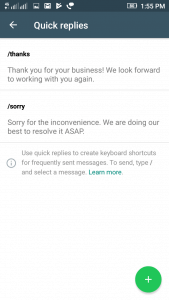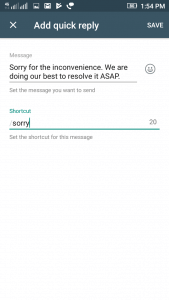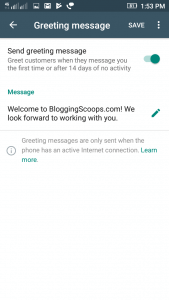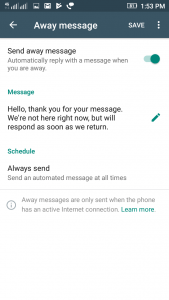 This is how you can create your own Complete "WhatsApp Business Profile" on "WhatsApp Business App".
As you can see it is quite simple and straightforward.
WhatsApp is a Messaging App which is used by millions of people world wide. As it is a App which is used worldwide, there are many tips and tricks of whatsapp where you can Send Unlimited Message via WhatsApp Bomber
Conclusion:
You should definitely consider using WhatsApp Business App for your business in order to provide a great customer support.
And as you know "WhatsApp Business App" is completely free to use in India. So if you think that you are a small businessman then also you can use this App to uplift your Business Branding and your Business Trust among your customers.
"WhatsApp Business App" can become a game changer in the Indian Market because it will help small businesses to interact well with its customers.
It will be very beneficial and easy for E-commerce sites and Hosting Companies to provide great and quick support to their customers via WhatsApp.
So, at last, I will suggest you use this application in order to provide better customer support. And that will eventually help you get your brand noticed and will increase the brand trust in the eyeballs of the customers.