Are you a website owner who still didn't get push notifications configured? Then you are missing out a large number of opportunities available.
Most of the website owners don't even think about getting web push notification integrated because they don't have a clear understanding about the benefits that they will be able to receive.
That's where you need to take a look at the below mentioned facts. They will highlight the importance of getting push notifications integrated into your website.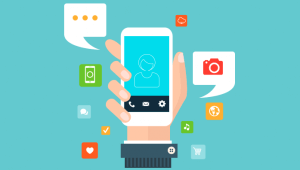 #1: Compatibility with Different Browsers & Platform
You just need to go for a one-time investment in order to introduce web push notifications into the website.
It can deliver amazing results to your business in the long run. That investment shouldn't need to be a massive one.
For example, the push notifications will be compatible with all major browsers used by your customers, including Google Chrome, Safari, Firefox, Internet Explorer and Opera.
This will help you to avoid the hassle of integrating push notifications to different browsers by spending additional efforts.
Moreover, the push notifications are compatible with different platforms as well. They include Windows, Android and iOS.
#2: No Need to Develop a Mobile App
Most of the business owners in today's world have come up with the need to develop mobile websites because they want to send notifications instantly to potential audiences.
However, you will have to spend a fortune to develop a mobile app. If you just want to send notifications, it would be useless to spend such a lot of money and develop a mobile app. All you have to do is to get push notifications for the website.
Then you will be able to send instant notifications to your audiences with minimum hassle.
#3: High Conversion Rates
Push notifications can be considered as one of the most convenient methods available for you to increase your conversion rates. This fact has been proven from a large number of studies conducted within the past.
Along with the assistance of push notifications, you can increase the conversion rate by around 20%. This can increase your chances of transforming potential audiences into customers.
Due to this reason, you will also be provided with the ability to increase the sales volume that you make at the end of the day, along with profits.
#4: Better Results Than Email Marketing
Are you still using email marketing in order to get in touch with potential audiences? It would not be the best method available for you to get the message across.
Instead, you will have to look for a more effective method. That's where push notifications come into play.
You must have been using email marketing to get new subscribers to your newsletter. It was a successful method back in the day. But unfortunately, most of the people don't tend to go ahead and subscribe to business newsletters after taking a look at the emails that they receive.
That's the main reason why you will need to think about a more effective alternative such as push notifications.
As per digital marketing specialists, you will be able to increase the overall effectiveness of your marketing campaigns by 50% by making the decision to go ahead with push notifications.
In order to subscribe to a newsletter, people will have to provide their email addresses. But with all the scams taking place around the world, people are a bit hesitant to provide their email addresses. But they will not think too much when they are subscribing to push notifications.
Hence, you can increase the number of subscribers that you are getting for the push notifications.
#5: Deliver Your Messages to Audiences Within Seconds
As a website owner, you will have to think about delivering the messages to your audiences within a couple of seconds. Emails  will be able to do it up to a certain extent.
However, you cannot assure your audiences to keep an eye on the mail inbox at all times. But the push notifications that you send to your audiences will be seen immediately.
Due to this reason, you will have to think about using push notifications instead of the other marketing methods.
In today's competitive business environment, you will have to send out messages to the customers instantly. If you don't do it, someone else will pitch to your customers.
Hence, you must integrate push notifications to your business website without keeping any doubt in mind.
#6: Communicate With Customers Even If They Have Closed Your Website
With the help of push notifications, you will be able to communicate along with the customers even if they have closed the website on their internet browsers.
As soon as the customer closes your website on browser, you will lose him. But you don't want that to happen under any circumstance. You still want to let your potential customers know about the deals you have got.
Push notifications will be able to help you with such situations as well. You can send the notifications to the customers and they will still be delivered even after the internet browser is closed.
They will be able to see those notifications on the right hand corner of the desktop. On the other hand, they will be able to see the notifications in their mobile devices as well.
#7: Communicate With Potential Customers Without Getting Their Personal Details
People in today's world feel a bit reluctant to provide their personal contact details to businesses.
You cannot blame the customers because it is something that they do in order to protect privacy. But still, you can continue with your marketing activities with the assistance of push notifications.
You don't need to have the contact details, but you can still send out all important messages.
Hence, this would be a great option available for business owners to consider about.
Final Words:
As a website owner, from the above discussion, you can take a decision is that it is the right time to configure push notification into your website if you are not.
The reasons are:
It is an easy way to communicate with your customers even though you don't have their email address or they are not using any mobile app created by you.
It is also a great way to minimize your cost, increase the conversation rate, and your chances of transforming the audience into customer which is the main goal of a website owner.