Are you looking for a solution on how to fix the "WordPress stuck in maintenance mode" error? Don't worry, it is the common problem faced by WordPress site owners that can be solved easily.
Every CMS has its own issues that can happen anytime and this is one in WordPress. If you are tired of finding the right solutions to this error, then this post is just made for you. After reading this guide, you will learn how to fix maintenance mode errors in the WordPress site.
In this guide, we will share various causes of this error and different methods and solutions to solve the problem.
So, without wasting time, let's get started!
What is WordPress Maintenance Mode?
Before learning how to solve the 'maintenance mode' error in WordPress, first, let's see what WordPress maintenance mode is. We all know that updates are very essential for your WordPress blog, whether it's a theme or plugin, every update comes with useful features. That's why it's not recommended to skip any update unless you have a very strong reason.
When you update any theme or plugin, or WordPress automatically updates its core to the next level, your site automatically goes under default maintenance mode provided by WordPress to keep your site secure from external threats during the updating process.
This process is so fast that you have never noticed it. As you can see in the below image when we update WordPress, the maintenance mode is automatically enabled by WordPress itself.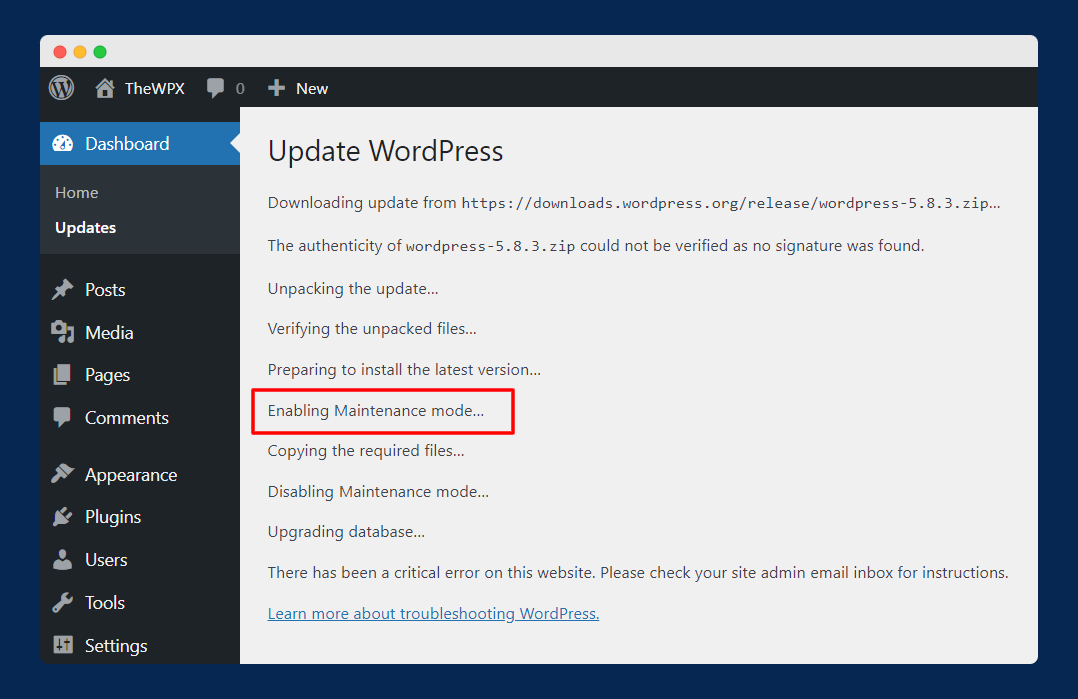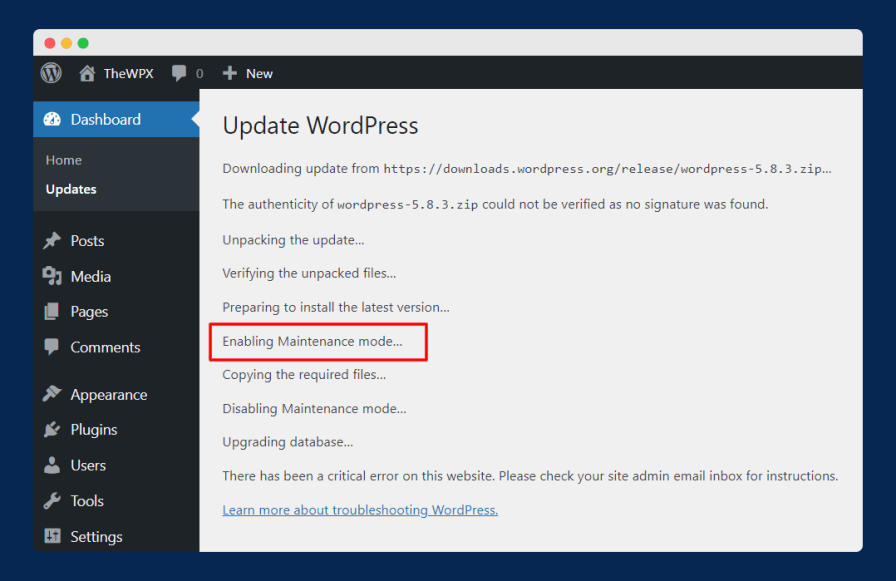 When this mode is activated, WordPress creates a file named .maintenance in your site's root folder. If the update is successfully completed then WordPress will remove this auto-generated file from the root folder. After this, users can easily access your website.
What Causes "WordPress Maintenance Mode Error"?
As we discussed above, the process of maintenance mode generally takes a few seconds to complete and you don't know when your site is in this maintenance mode.
But sometimes things go wrong and you will see a "Briefly unavailable for scheduled maintenance. Check back in a minute" message still even after the update is complete.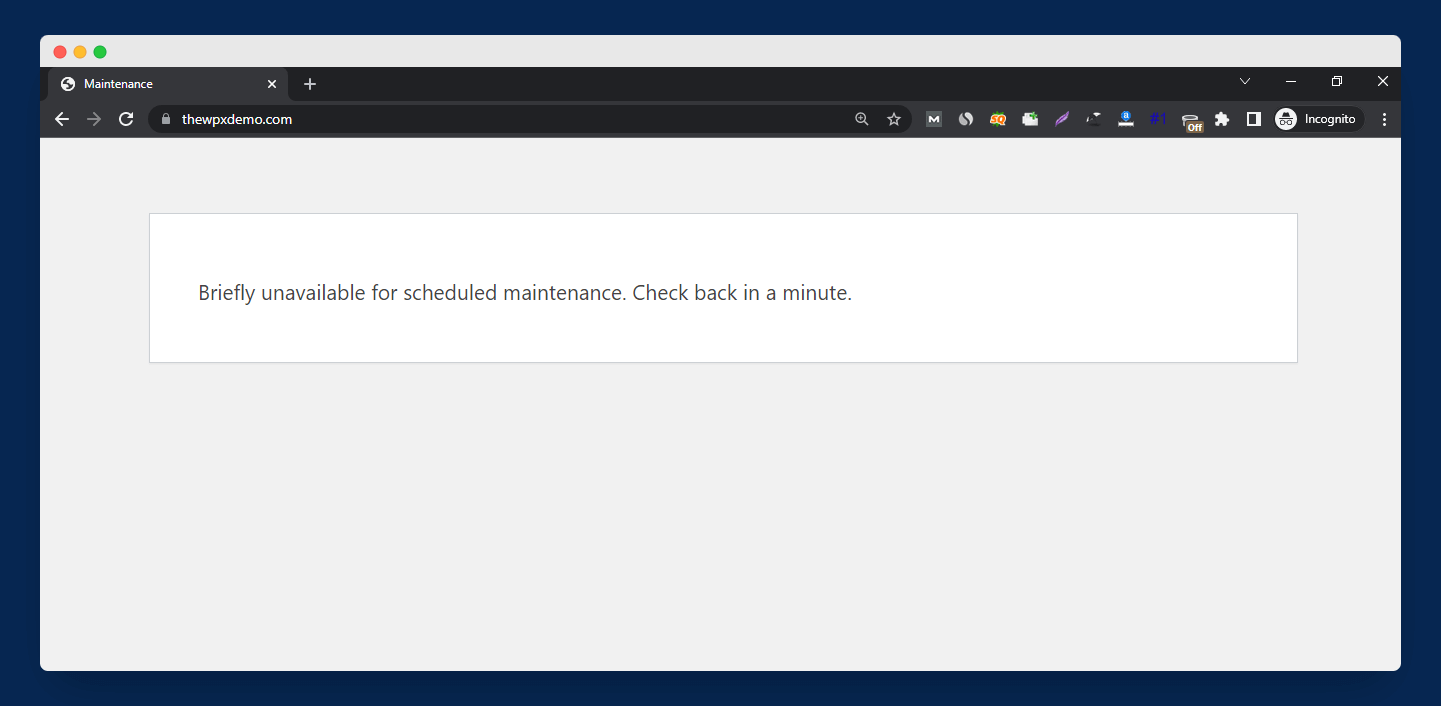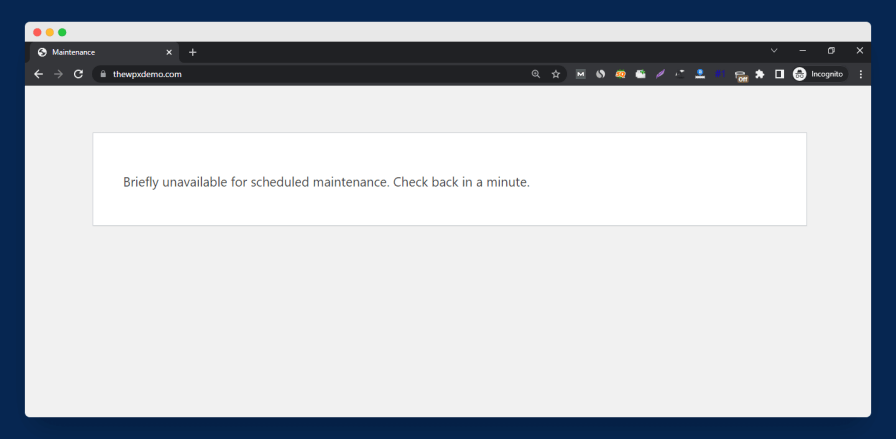 Here are some reasons that cause this error:
You are trying to update a large number of plugins at once.
You accidentally closed the browser in the middle of an update.
You are getting a slow server response.
Your database doesn't have enough memory or storage.
You can also have some compatibility issues.
How To Fix "WordPress Stuck In Maintenance Mode" Error?
Now, when you know what maintenance mode is and why you are stuck in it, it's time to learn how you can easily fix this problem.
Here are the major causes why this error occurs:
If the .maintenance file is still located in the root folder
If the plugin or theme failed while updating
Now, let's see how to solve these errors with their in-depth solutions.
How to Solve Issue if the .maintenance File is Still Located in the Root Folder
The most frequent reason why WordPress is stuck in maintenance mode is because of the auto-generated .maintenance file. You have to remove this file to get back your site live to the users.
Here is the solution that can help you delete this file:
You can delete this file from your site's root folder which can be achieved using any FTP software like FileZilla, Transmit, and Cyberduck. If you don't want to use any FTP app, you can use your web hosting's file manager available under the cPanel.
Here in this article, we recommend you to use cPanel as it is easy to use as compared to the FTP client apps.
First, log in to your cPanel using your username and password.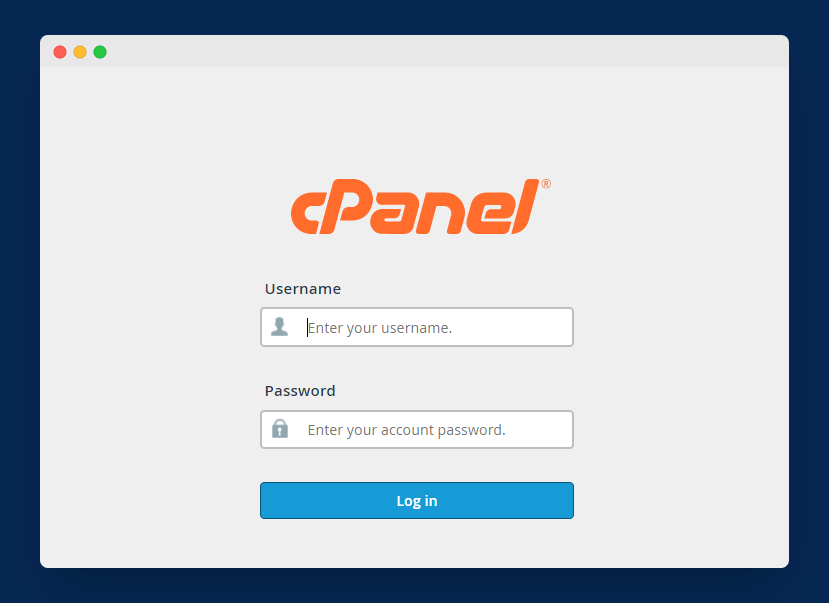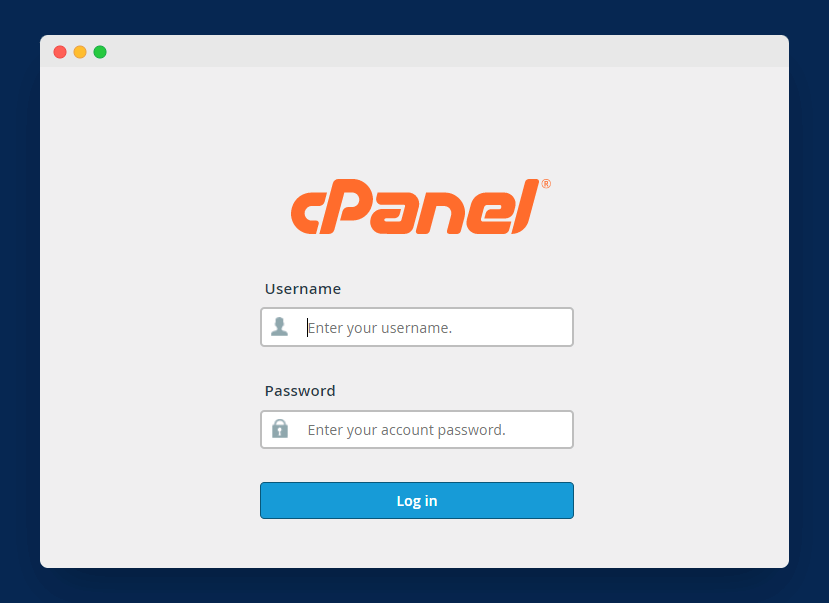 Now, under the Files open the File Manager as shown in the image below.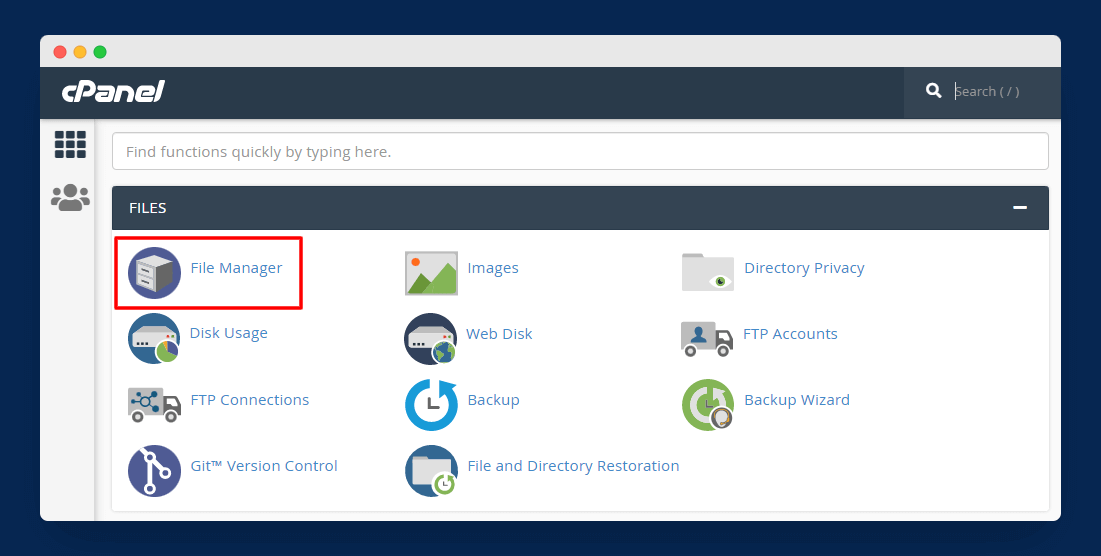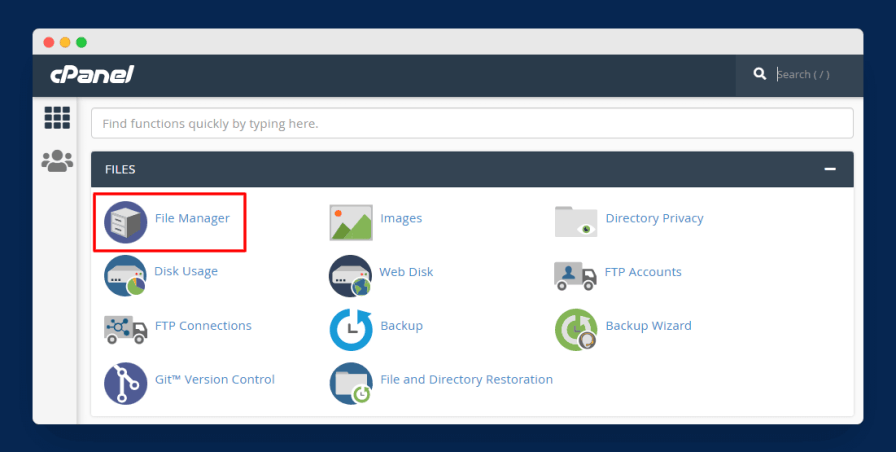 After accessing the File Manager, you need to open the public_html folder and locate the .maintenance file and delete it. Now, go back to your website and refresh the browser tab. The error message should be gone now.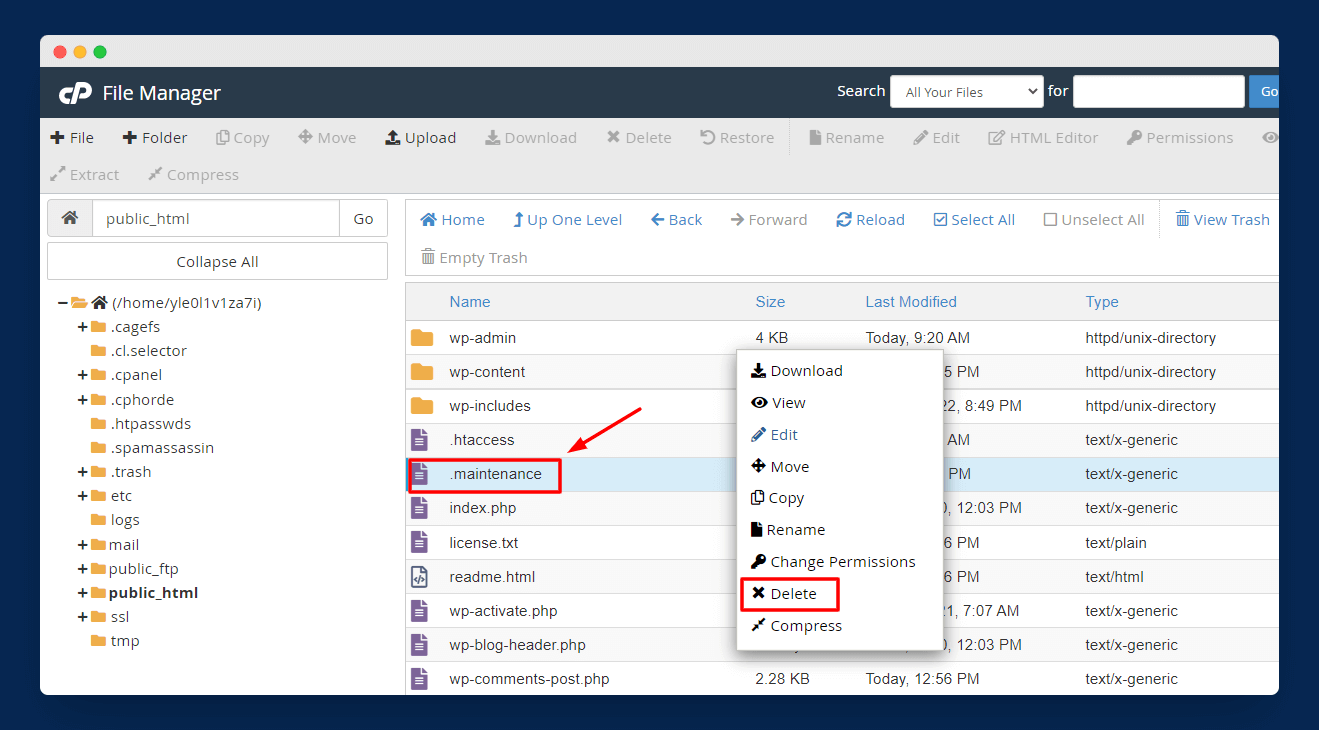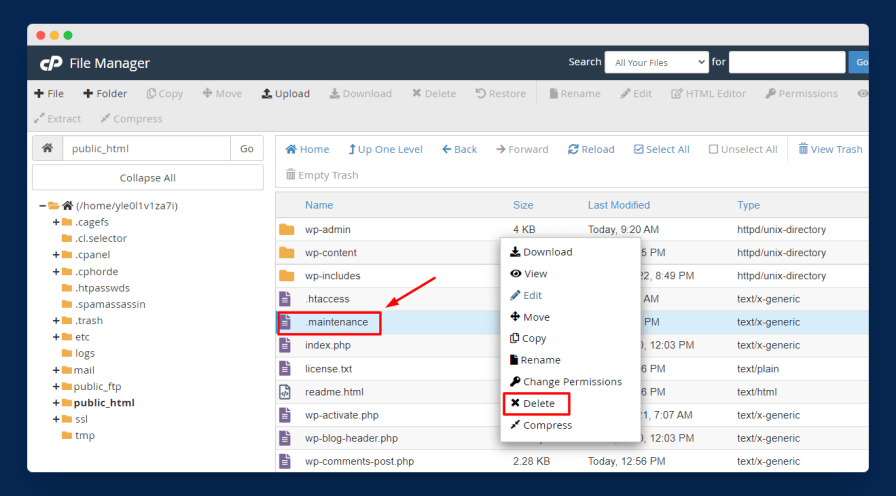 How to Solve Issue if The Plugin or Theme Failed While Updating
If the problem still persists, then it might be an issue with your theme or plugin. This happened when the updating process was interrupted in the middle. To check if this is the right issue, you need to rename the themes or plugins folders.
To do that, we will again use the FTP software to connect to our site and access the root folder.
Once you are in the root folder of your site, open the "wp_content" folder, locate the "plugins" and change the folder name to anything else like "old-plugins". With this rename, WordPress will deactivate all of your site plugins.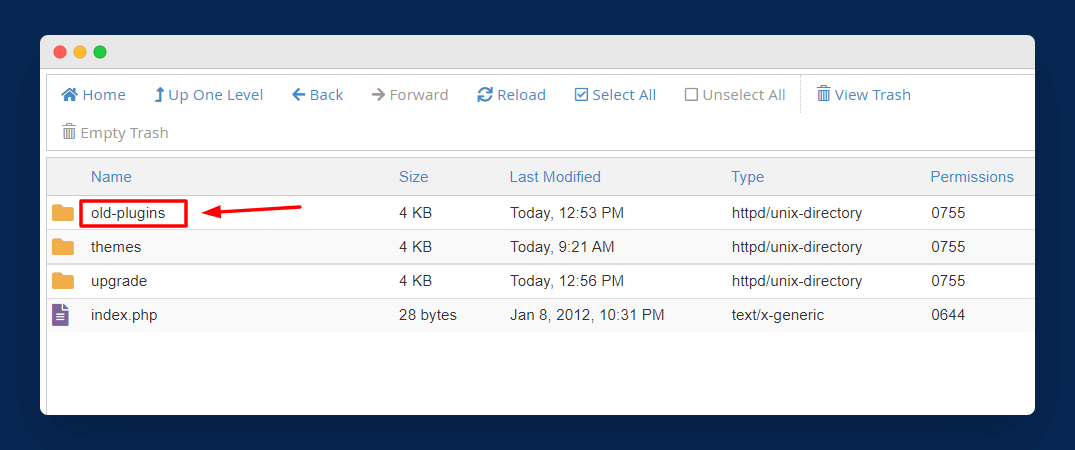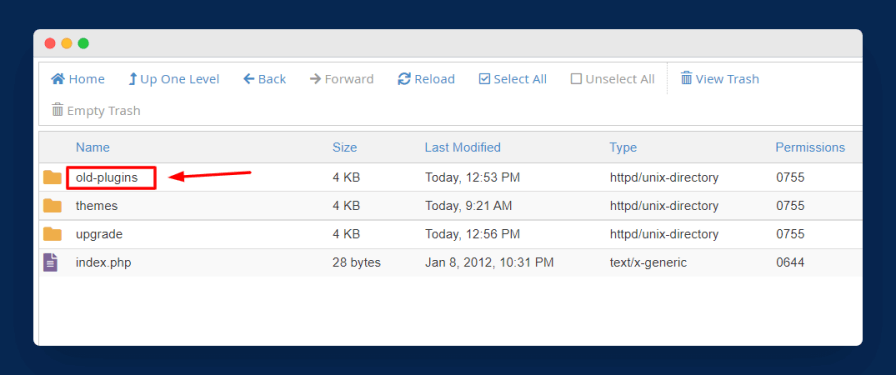 After that, you can refresh the site to check if it is accessible. If the site loads then it means the error is related to the plugins. Now, go back to the "wp_content" folder and revert back the "old plugins" to "plugins". After that, go to wp_admin > plugins and activate every plugin one by one to find out which plugin has a fault. Once you find that specific plugin, delete and reinstall it.
If the problem is still not resolved after changing the plugin's folder name then this time you need to change the themes folder name. Go to "wp_content" and rename the "themes" folder to anything like "old-themes".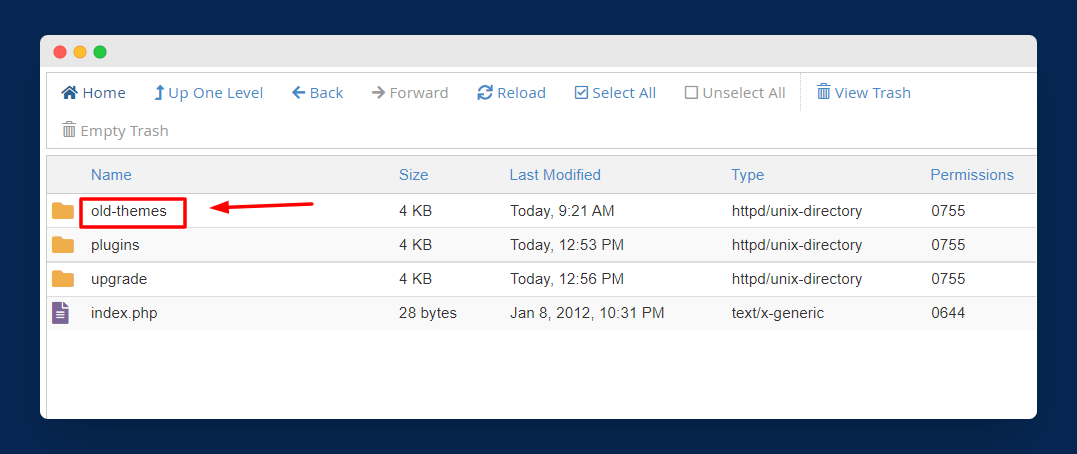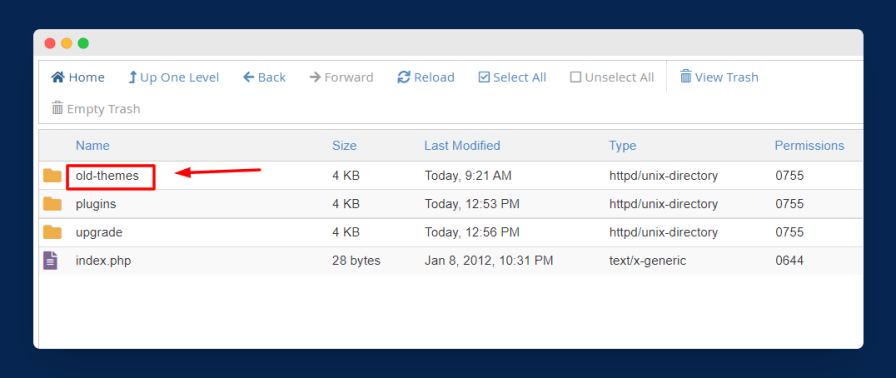 Again, reload your site and if it loads then the issue is related to the current activated theme. Now, you need to go back to the "wp_content" folder and change "old-themes" to "themes". After this step, delete the activated theme folder from the "themes" folder (Before deleting, I recommend you to take a backup of your WordPress site using this method). After deleting, try to reinstall the same theme. Now, check if the site loads or not, if not then you should contact the theme's developer.
Ways To Prevent Site From Getting Stuck in "WordPress Maintenance Mode Error"
Even if this problem is not very hard to solve, it can still hamper your user's experience.
Hence, it is a good practice to take some precautions that decrease the chances of your site getting stuck in WordPress maintenance mode error again.
1- Check Themes/Plugins Compatibility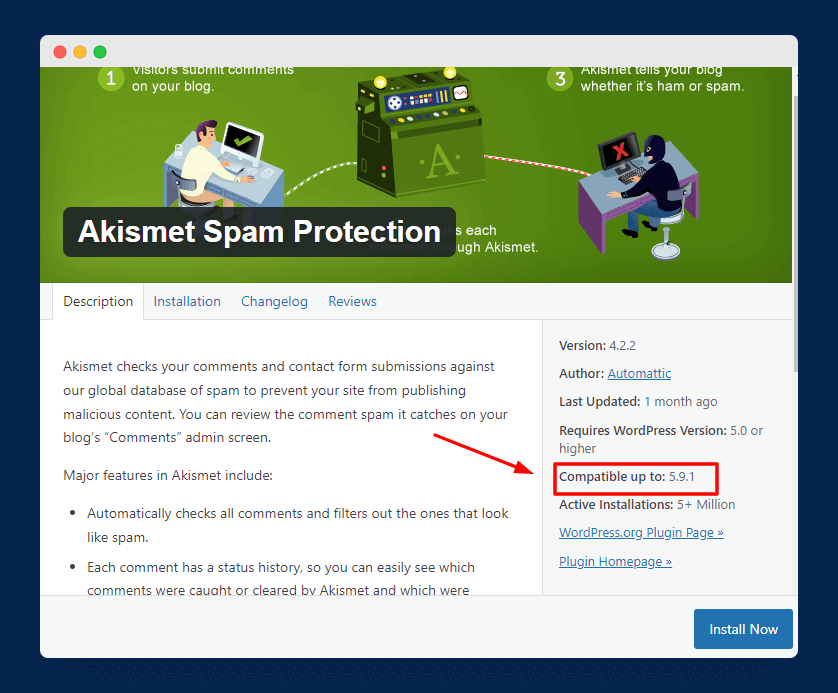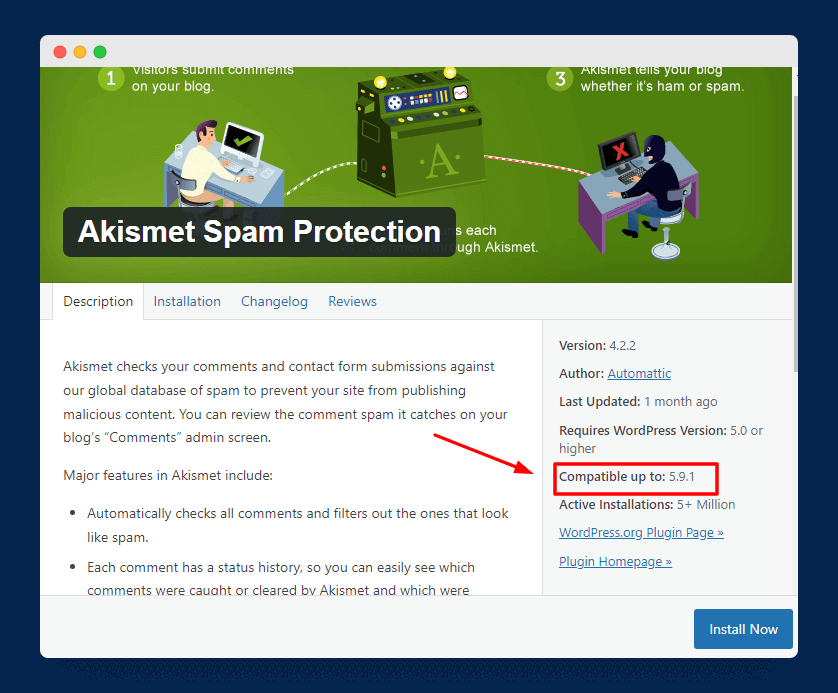 Before installing any theme or plugin, you should always check if they are compatible with your current WordPress version or not.
Checking this is pretty simple, you can check the compatibility from the download page of the plugin or theme like below:
2- Avoid Updating Plugins in Bulk
Try to avoid updating too many plugins at once. It is also a major cause why people get "WordPress stuck in maintenance mode" error. You can decrease the number of plugin updates every time.
Of course, everyone loves frequent updates and especially when it comes to themes or plugins as this enhances your overall website. But, update them one by one, don't rush.
3- Check Pre-Installed Elements
You should always check your theme to see if there are any plugins that are already installed on your site. Especially, check if there is any maintenance mode plugin installed as it can override the default WordPress maintenance operations.
If you find any in-built maintenance plugin with your theme, it's recommended to delete it as it can interrupt the default WordPress maintenance operations and can cause WordPress maintenance mode errors.
Frequently Asked Questions
You may still have some queries related to solving the maintenance mode error. Here, I am sharing several frequently asked questions with clear your doubts:
Q. How long does maintenance mode last?
The maintenance mode lasts until the update process of themes or plugins completes. The time varies based on the number of updates and operations.
For example, if you are customizing your website, then the maintenance mode can last for a long time.
Q. How do I get my website out of maintenance mode?
You will automatically get out of maintenance mode after the update process completes. However, after successful completion, if you are still in the maintenance mode then you have to manually get out of it.
To do this, you can remove the default .maintenance file created by WordPress from your site's root folder. To do this, you can use the FTP client app or cPanel's File Manager. After the issue is related to the faulty themes or plugins.
To learn more about how to get out of the maintenance mode, please read the guide above.
Q. How do I stop a website from being under maintenance mode?
There are some precautions you can take to ensure your site is not under maintenance mode.
For example, you should avoid updating too many plugins at a time and also check the theme or plugin compatible versions before installing them.
Q. Is there any plugin to solve maintenance mode errors?
No, there is no plugin that solves the maintenance mode error. You have to manually resolve this problem.
Wrapping Up!
In this guide, we shared multiple ways that can help you solve the "WordPress stuck in maintenance mode" error. I just recommend you to take regular backups of your website to get rid of data loss. Also, you can use a staging site if possible that help you do various tests without affecting the main site.
From the above methods, you can use any of them to get back your site live. However, if you face any difficulties in the process then you can comment below your questions and I will answer them.
Don't forget to share this article to help other WordPress users.