Have you ever wondered how you can ease up the pain behind forwarding mails, organizing them, and constant fear of missing mail? Email forwarding services are the best when it comes to this. Here in this article, I have reviewed the 10 best email forwarding services that you can use.
This is the operation of re-sending an email message delivered to one email address to one or more different email addresses. Email forwarding services are widely used in the business world, and some firms use these services to save time and effort and make the job easier.
Email forwarding services are of great advantage for businesses and maintaining conversation, but you will also find some setbacks to this service. One of the cool features of email forwarding services is segmenting certain emails received under specific categories.
How Do Email Forwarding Services Work?
If things are still unclear about how email forwarding services work, Here is how it all works:
Suppose you sign up with an email forwarding service; now, you set up an alias email address that will receive all the emails sent to you and route them to one or more of your existing email addresses.
This service also provides you with an opportunity to create a unique or more professional-sounding email address. It is also a solution to efficiently manage your emails without signing in or out of multiple accounts to check your daily mail. You can even organize your emails from different sources in a single inbox.
Email forwarding services keep your email address private. About 94% of malware arrives on computers through emails, and it is open-source to damage or hijack your system. But there are many ways to ensure secure, private email, including encrypting your mail, setting expiration dates in your messages, and using two-factor authentication.
So, all in all, these services are a very reliable way to keep your account confidential.
Best Email Forwarding Services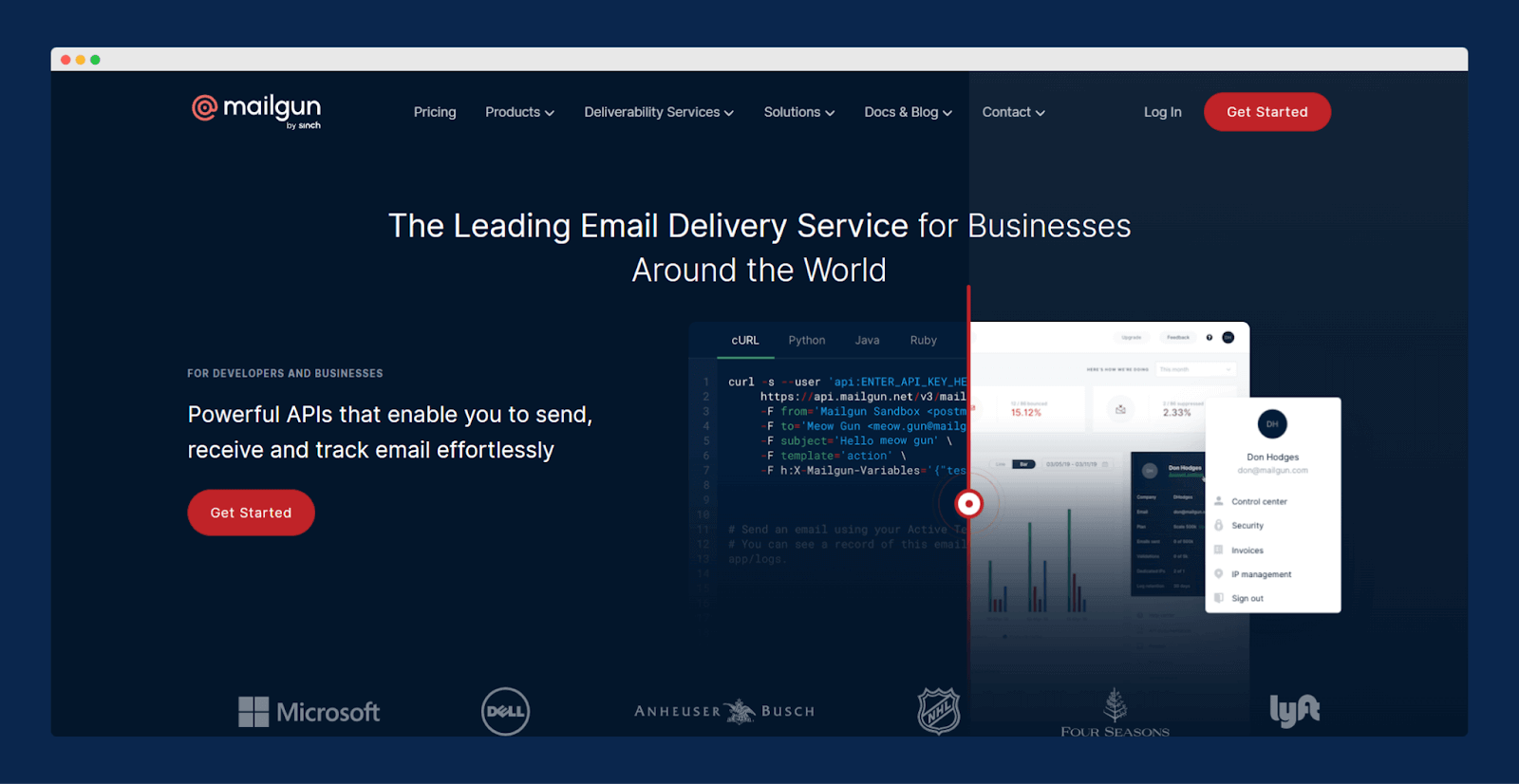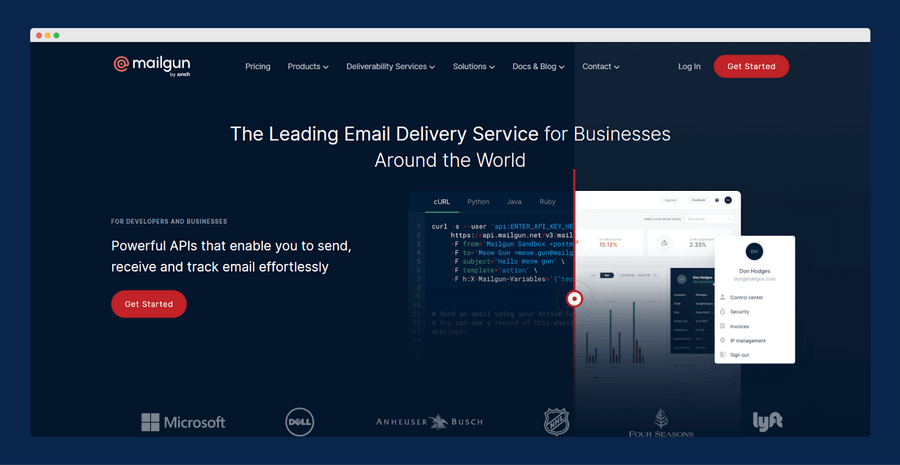 Mailgun is an Application Program Interface-based email service provider; through this, you can easily integrate emails into your application. Mailgun also provides you with insights on the performance of your messages with advanced email analytics, providing information like engagement metrics like opens and clicks and hourly data to know when's the best time to send your emails.
It makes it easy to diagnose and correct email issues when delivery failure happens. With Mailgun, you will send emails from your domains like SPF, DKIM, and DMARC customization and receive emails with powerful email parsing and routing features.
You also get an assigned TAM (Technical Account Manager) who constantly monitors your account, custom deliverability strategy, IP tracking, and monthly reports on your email program's health and performance.
It also makes your email more effective with InboxReady deliverability apps and services. You can increase the leads and revenue that you generate with your email program.
Some Features of Mailgun are:
Email API
Deliverability Services
Inbox Ready
Email Verification
Mailjet Email Marketing
Inbox Placement
Burst sending
Email Analytics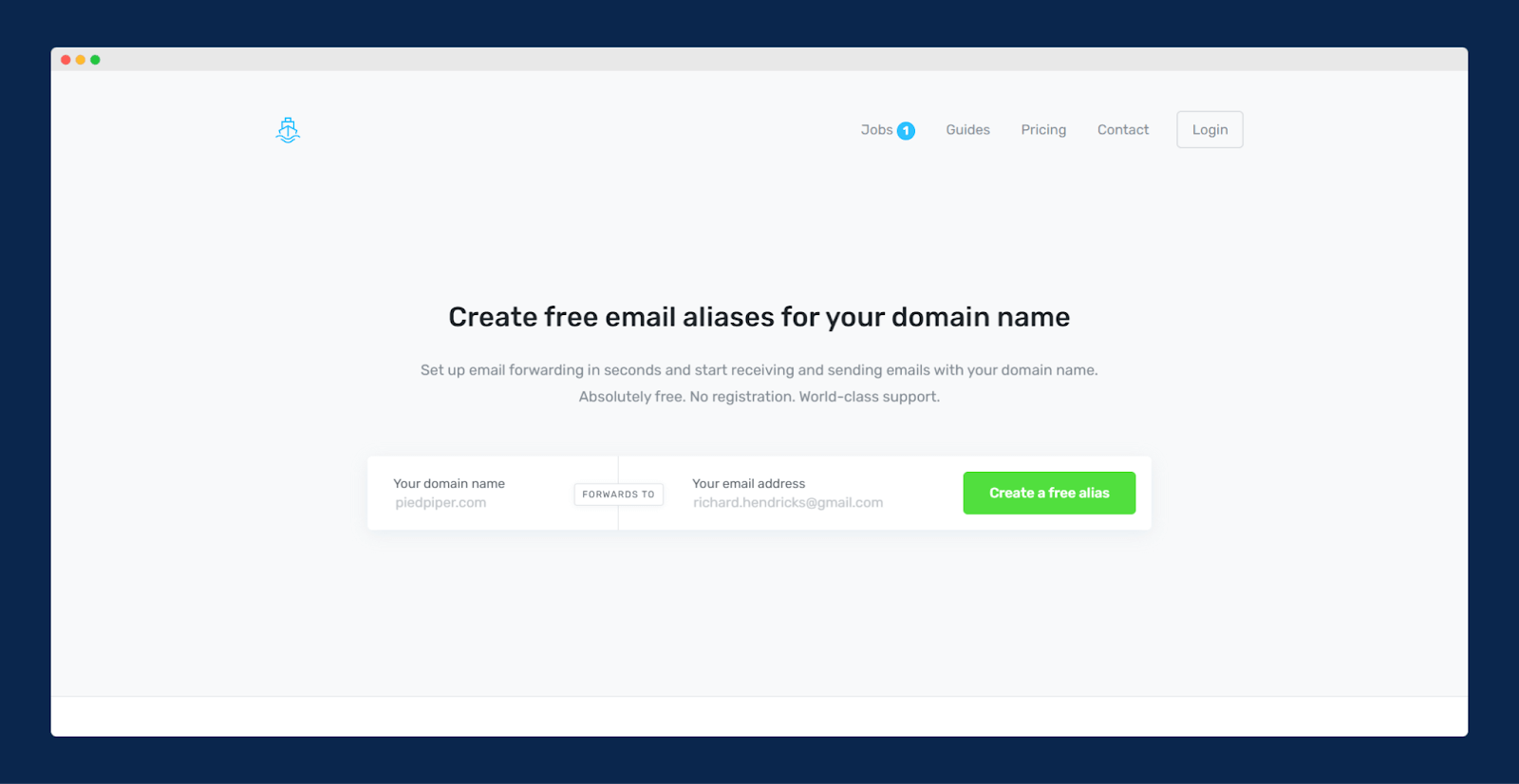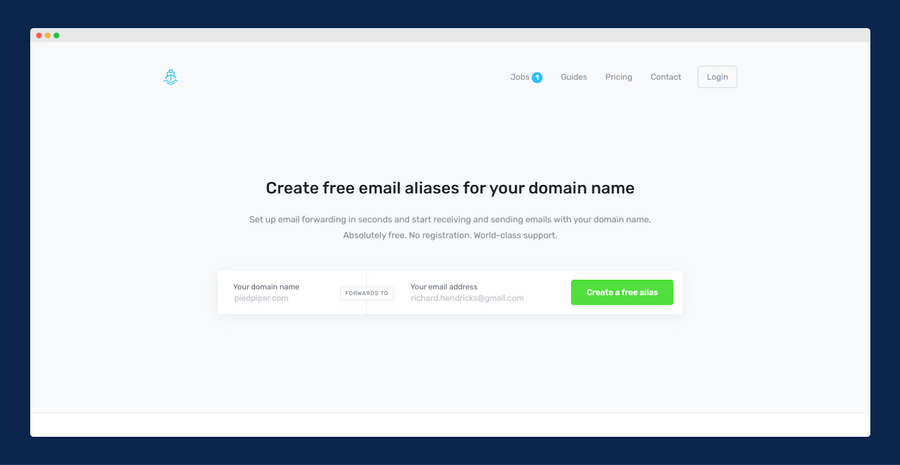 ImprovMX is another effective email forwarding service. ImprovMX has a free plan, and there are also premium and business plans. The service provided by ImprovMX is GDPR compliant, which means that your privacy is not violated.
The user interface of ImprovMX is very easy to use; anyone can get started quickly. You can redirect a mail to any number of the email address you want. It also has a cool feature called Catch-all addresses which means that you can set up a "catch-all" email alias, and it will redirect anything sent to your domain so that you don't miss anything.
You will also get API access to create domain sets and delete aliases without logging into the web interface. In ImprovMX, if a person is having issues with the Email logs, then the individual can run a troubleshoot to know what's going on.
You can also send mails using Gmail as an SMTP relay, and then you can send emails with your ImprovMX aliases. With ImprovMX, users can import emails in CSV format.
Some Features of ImprovMX are:
Priority support
Emails sent via SMTP
Priority delivers
GDPR compliant service
Redirect to multiple addresses
API access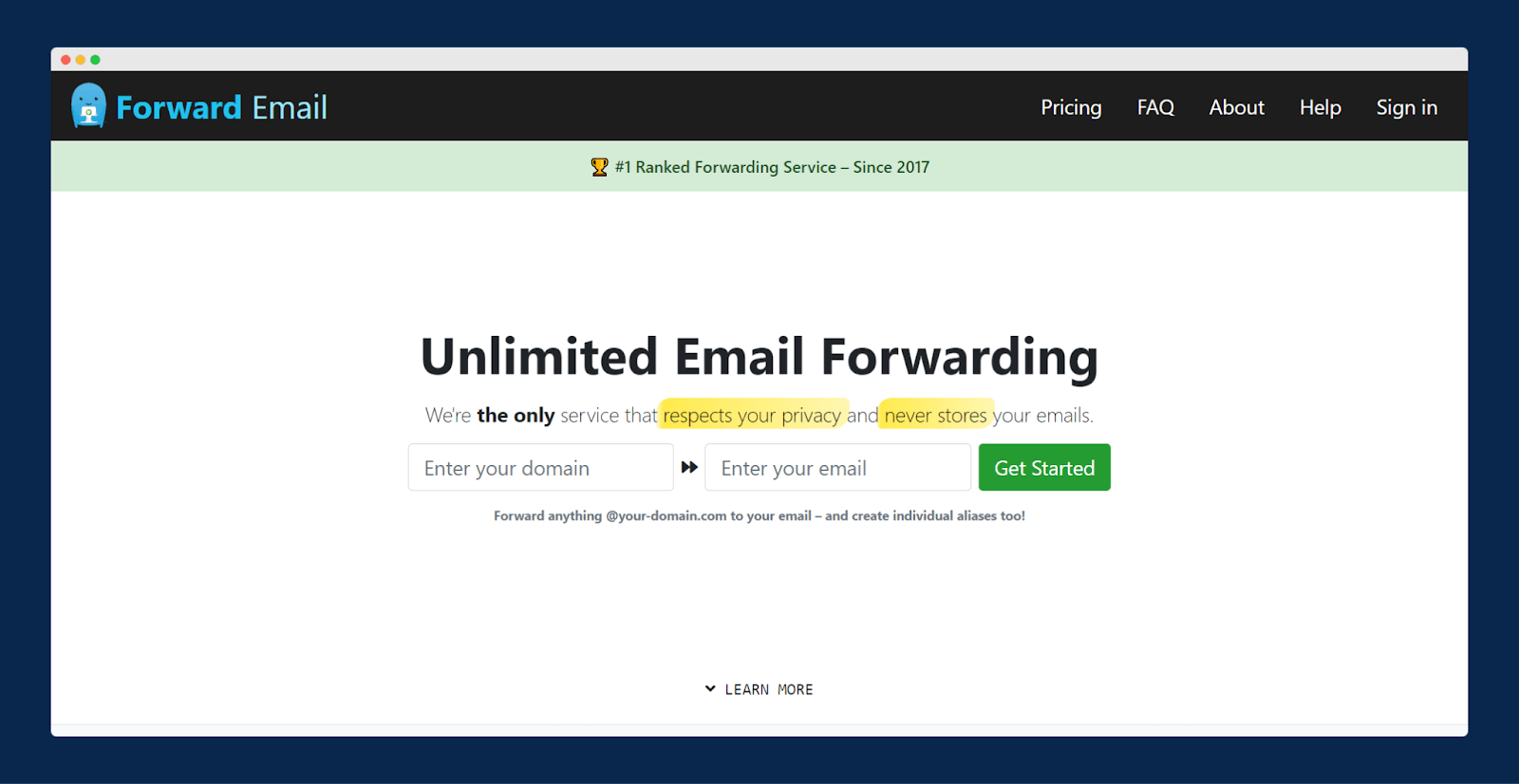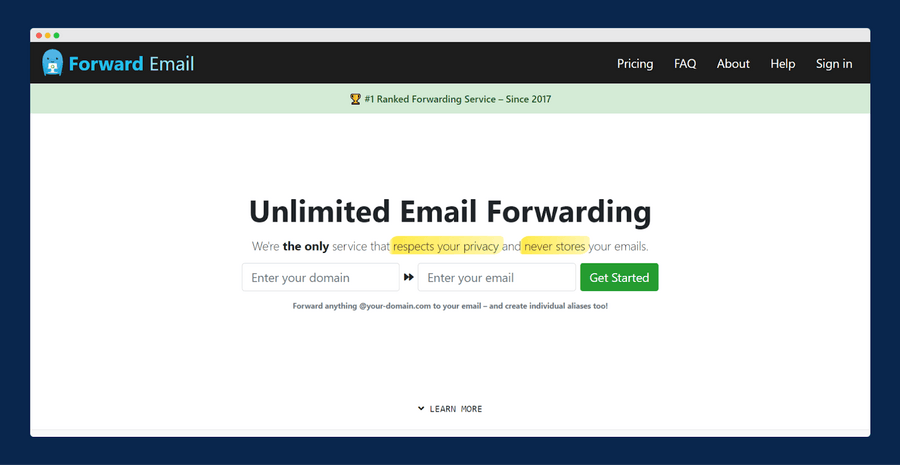 Forward Email is another reliable source of email forwarding service. It is a free and open-source email forwarding service focused on users' privacy rights and was launched in 2017. It operates on DNS, HTTPS, and SMTP protocols.
Forward Email provides you with unlimited custom domain names and unlimited email addresses. It uses robust encryption and a zero-tolerance policy for its user's privacy, which is Forward Email priority.
If you feel insecure, the person can switch to the premium protection plan that costs only $3 per month. An individual can also create an anonymous email address that forwards emails.
Forward Email also states the pricing wouldn't increase in the future, it will always remain constant, and they will never shut down their services either. It is a reliable platform to manage and forward your emails.
Some Features of Forward Email are:
Users' privacy is a priority
Disposable addresses
Multiple recipients and wildcards
"Send mail as" with Gmail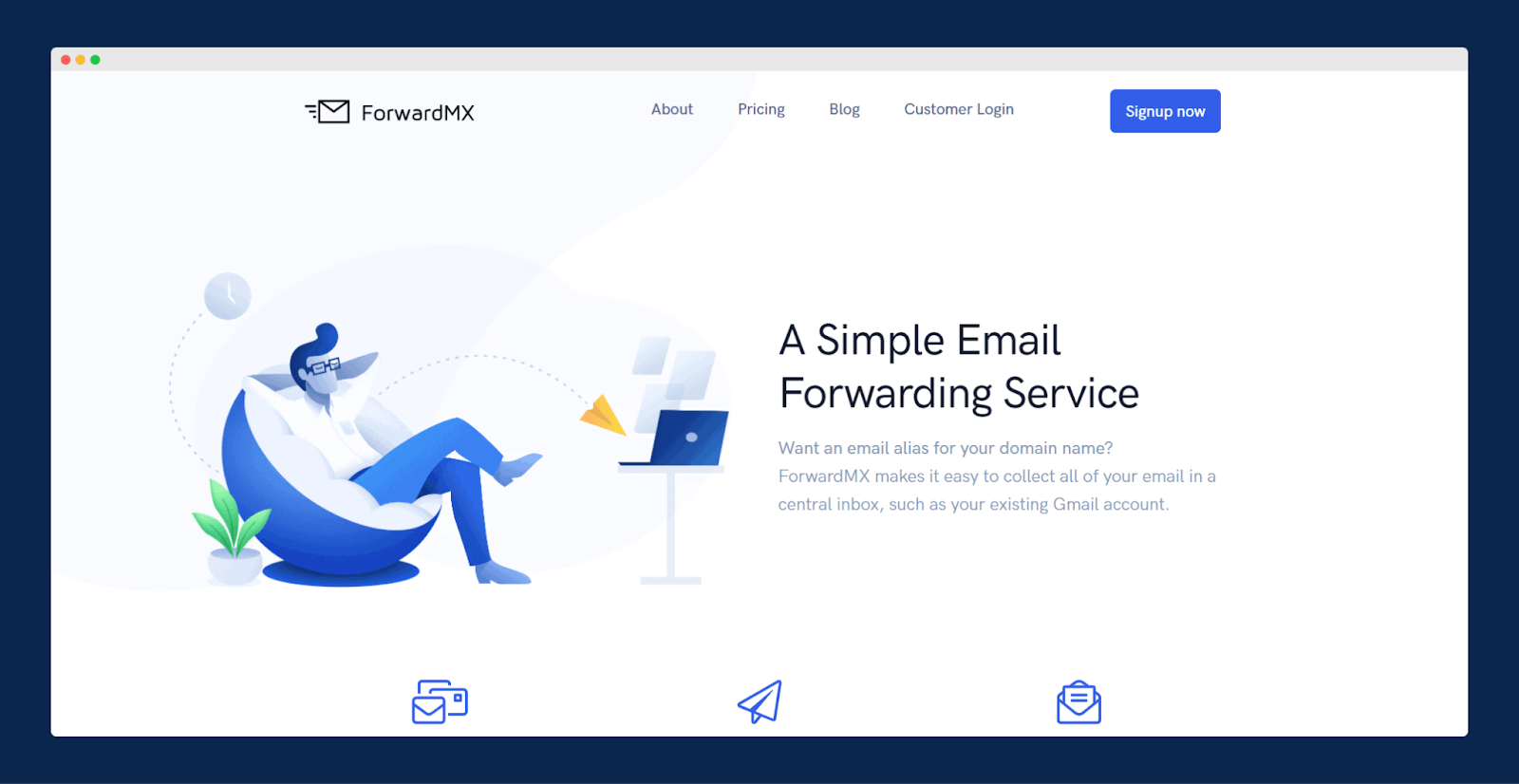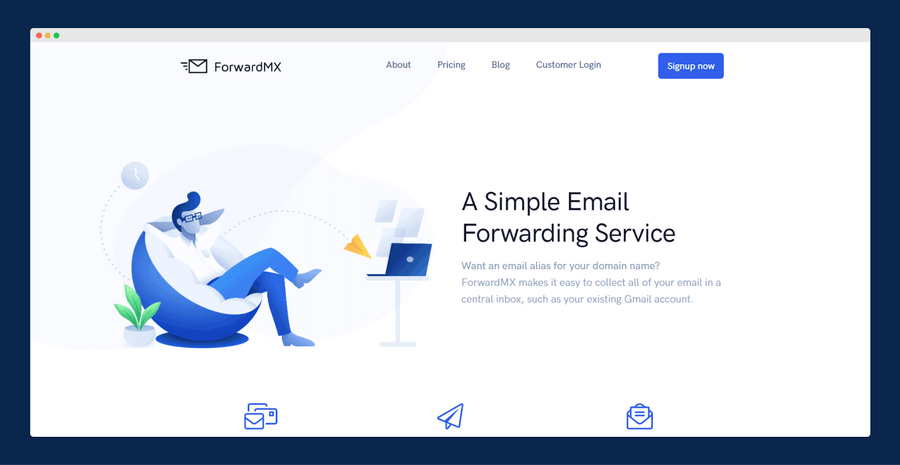 ForwardMX is another reliable platform for email management or forwarding emails to organize your inbox and automate business communications. It is primarily used and designed for businesses and side project hoarders for email forwarding and works with any DNS service.
The basic plans of this email forwarding services provider start from $6.00 per month. Includes basic plan includes unlimited aliases, forwarded emails, and unlimited team members onboard. There is a setback in that it doesn't provide free trials.
FrowardMX is also a privacy-focused company and stores emails for as long as it takes to forward them. However, they don't provide you with any free trials; they give you an option of a 30 days money-back guarantee if you are not satisfied with the services.
An individual can also forward a copy of each message to up to ten different recipients. The person can also get all of the emails sent to any un-allocated address on their domain. ForwardMX has a very simple user interface. You can use its API to integrate ForwardMX with applications.
Some Features of ForwardMX are:
Easy sign up within 5 minutes
Great for side projects and businesses
Forward to multiple inboxes
Unlimited team members
Simple dashboard and API
Fast and knowledgeable customer support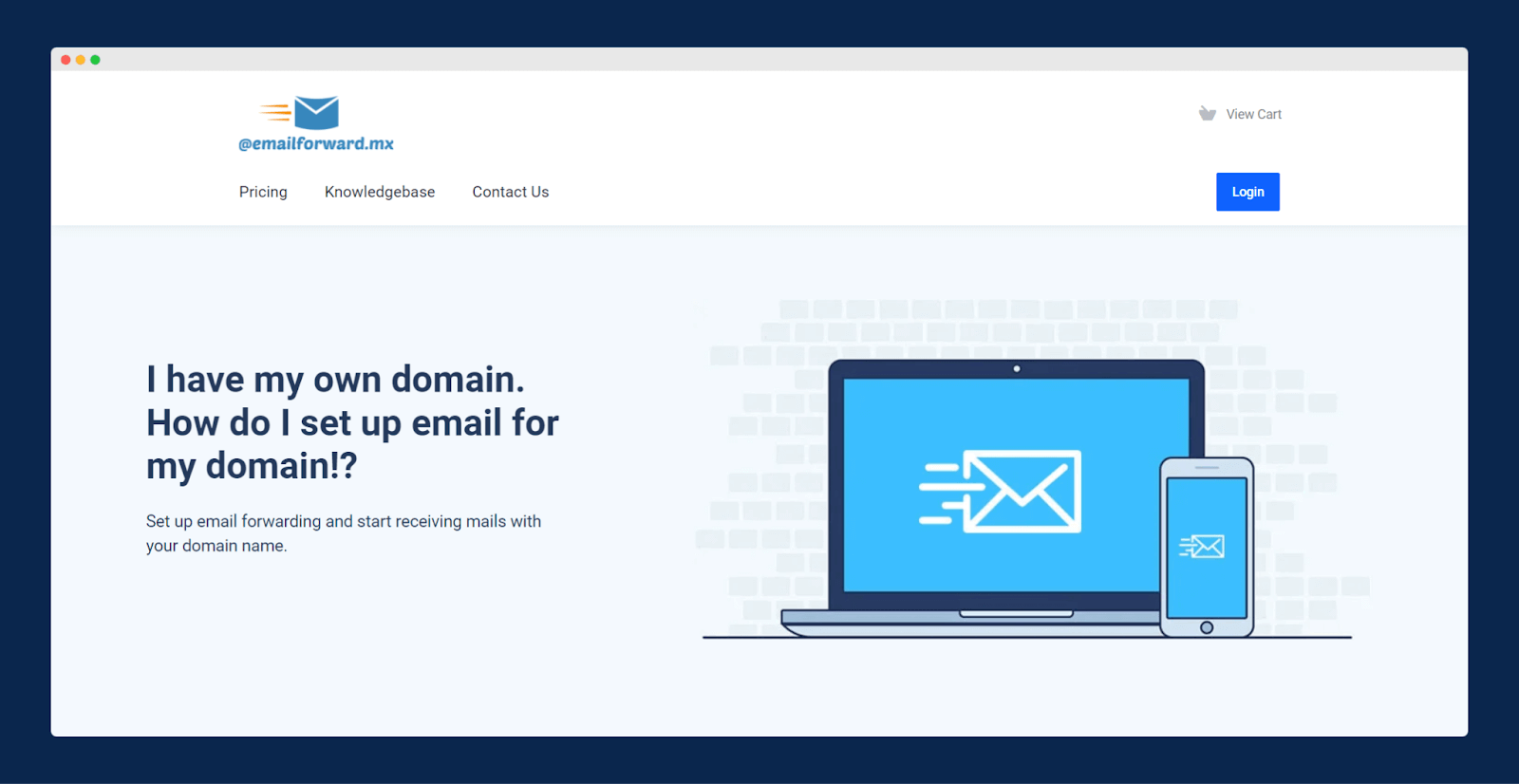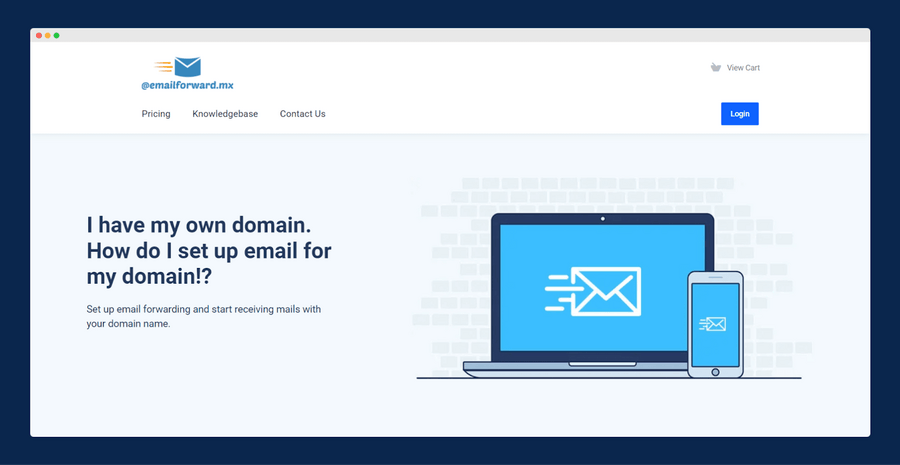 EmailForwardMX is another popular and reliable email forwarding service. It is a cheap premium service that can be used to set up email forwarding, managing, and receiving emails with your domain name.
EmailForwardMX has two-step verification, a little add-on to your security and privacy. Talking about the pricing, the annual plan costs approximately $22.63. Any user can set up an email for their domain in three easy steps.
It also makes it easy for the users to catch all the email aliases for their domain. There are no limits on forwarding emails with attachments, and no file types are forbidden. A Blackhole feature also allows a specific individual to define the email aliases that do not forward.
When it comes to pricing, it is cheap, and EmailForwardMX gives its users a 30-day money-back guarantee; and if you are not satisfied with their services, you can ask for a refund within 30 days.
Some Features of EmailForwardMX are:
Catch-all email aliases
Blackhole
No limit
Two-step verification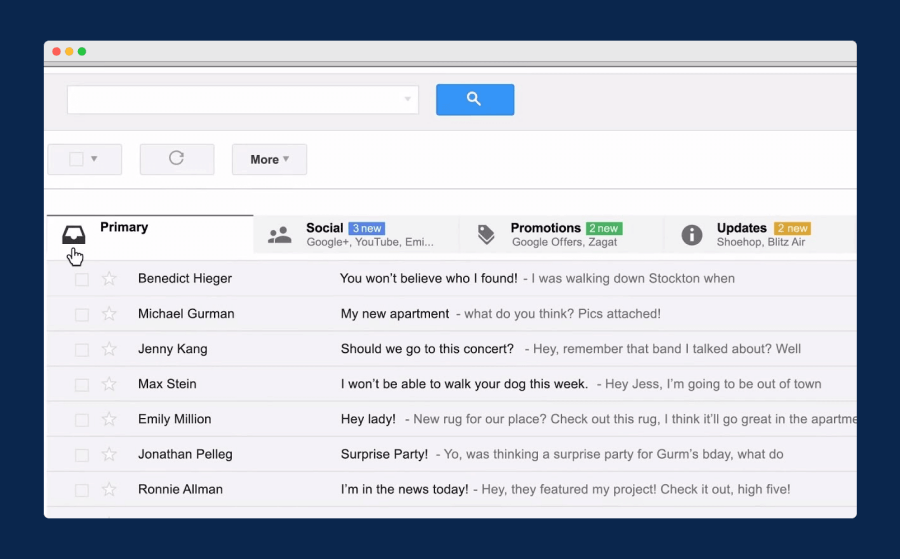 Gmail is a well-known platform for all of us, and we are also aware that you can easily use this for forwarding emails. A user can access Gmail through a web browser or the official mobile app.
You can also automatically forward emails to another address and forward all new messages or certain ones. There is also an option to turn on and off automatic mail forwarding. An individual can also forward emails from other email services to Gmail.
You also get a push notification when the mails are forwarded and can also download mails on your computer. Some of the setbacks of using Gmail as an email forwarding service are that it can be confusing while setting workspace.
Forwarding emails through Gmail is quite simple, but the downside is that users cannot set up a forwarding group, which ultimately means that users can't forward emails to multiple people at once.
Some features of Gmail are:
Send confidential mails
Compatible with desktop and mobile phones
Automatic mail forwarding
Free of cost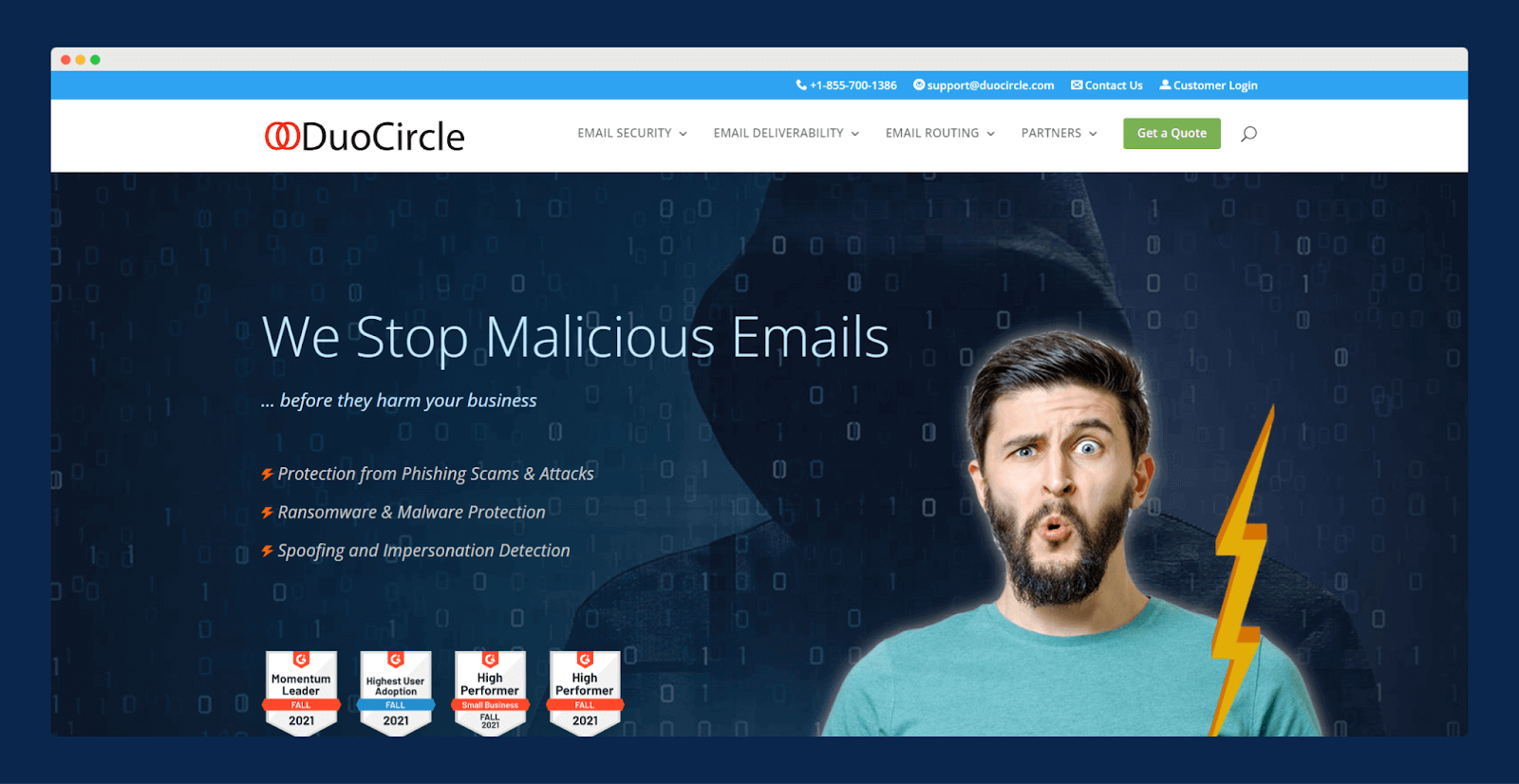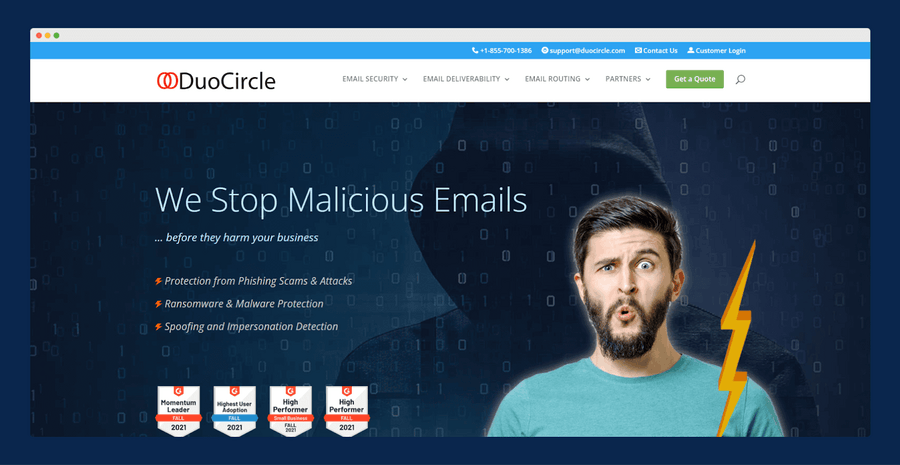 Duocircle is also an email forwarding service and can be used for multiple email-related services. It provides its user's protection from all types of threats targeting your organization, known as phishing protection.
It also blocks malicious websites and protects users against phishing mistakes by promoting them. There is no limit on forwarding messages, and it works smoothly with Gmail and office 365.
DuoCircle also allows you to forward mails to multiple recipients. This email forwarding service is a bit expensive compared to other services. It also provides improved deliverability, and the emails get directly delivered to the inbox, with superior IP reputation handling.
If something goes wrong, you can update your DNS records, and the backup MX service starts working immediately. Even during a server failure, you will have access to all your emails.
Some Features of DuoCircle are:
Phishing protection
Outbound SMTP
Email Backup MX
Hosted email
Email forwarding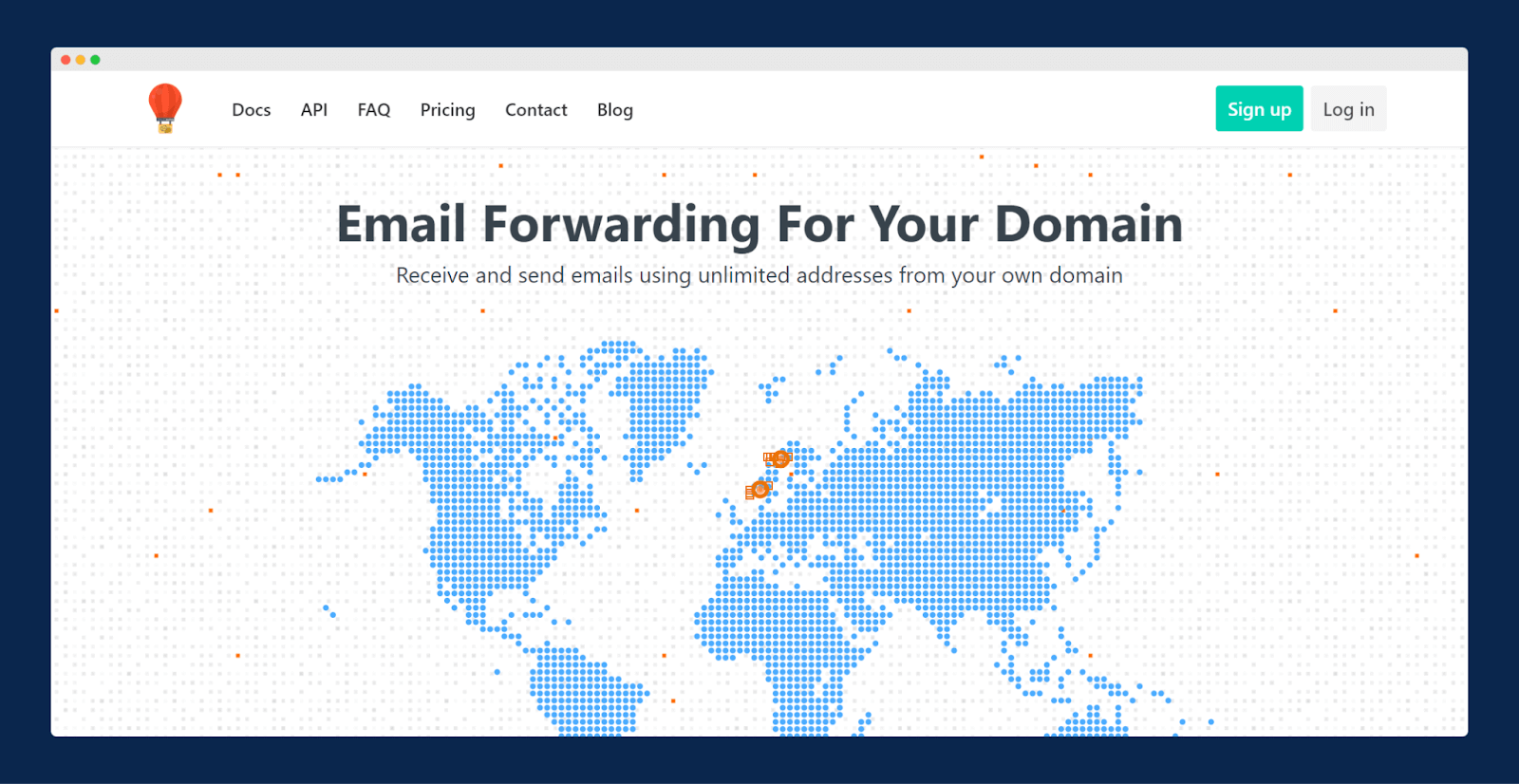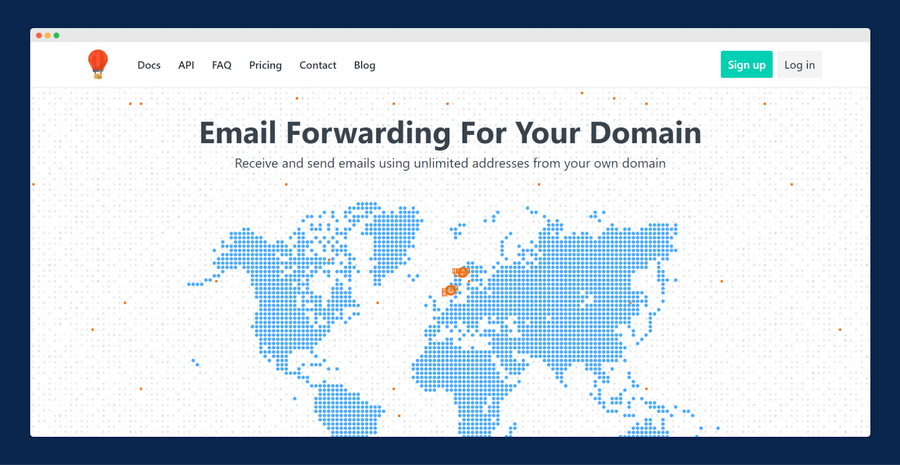 Hanami is a reliable email forwarding service that provides you with an unlimited inbox feature. Users can create as many email inboxes as they want and forward emails.
When it comes to privacy, Hanami never stores their users' email unless they want it to, and all the data is stored on disk using Transparent Data Encryption. You can also forward mails to multiple email addresses after the mails hit an alias.
Hanami users can never miss a mail because of the catch-all addresses feature. The SMTP feature helps the users avoid the "via" badge in Gmail while using the Gmail SMTP server. If an individual enables the maillog feature, the person can directly reply on the WebUI.
It also provides you with disposable emails so that if you want to check out an unreliable source, it can be done quickly. The users can generate as many disposable mails as they want and disable them once used.
Some Features of Hanami are:
Prioritizing privacy of the users
Unlimited inboxes
Forward to multiple emails
Catch-all addresses
SMTP sending
Mail logs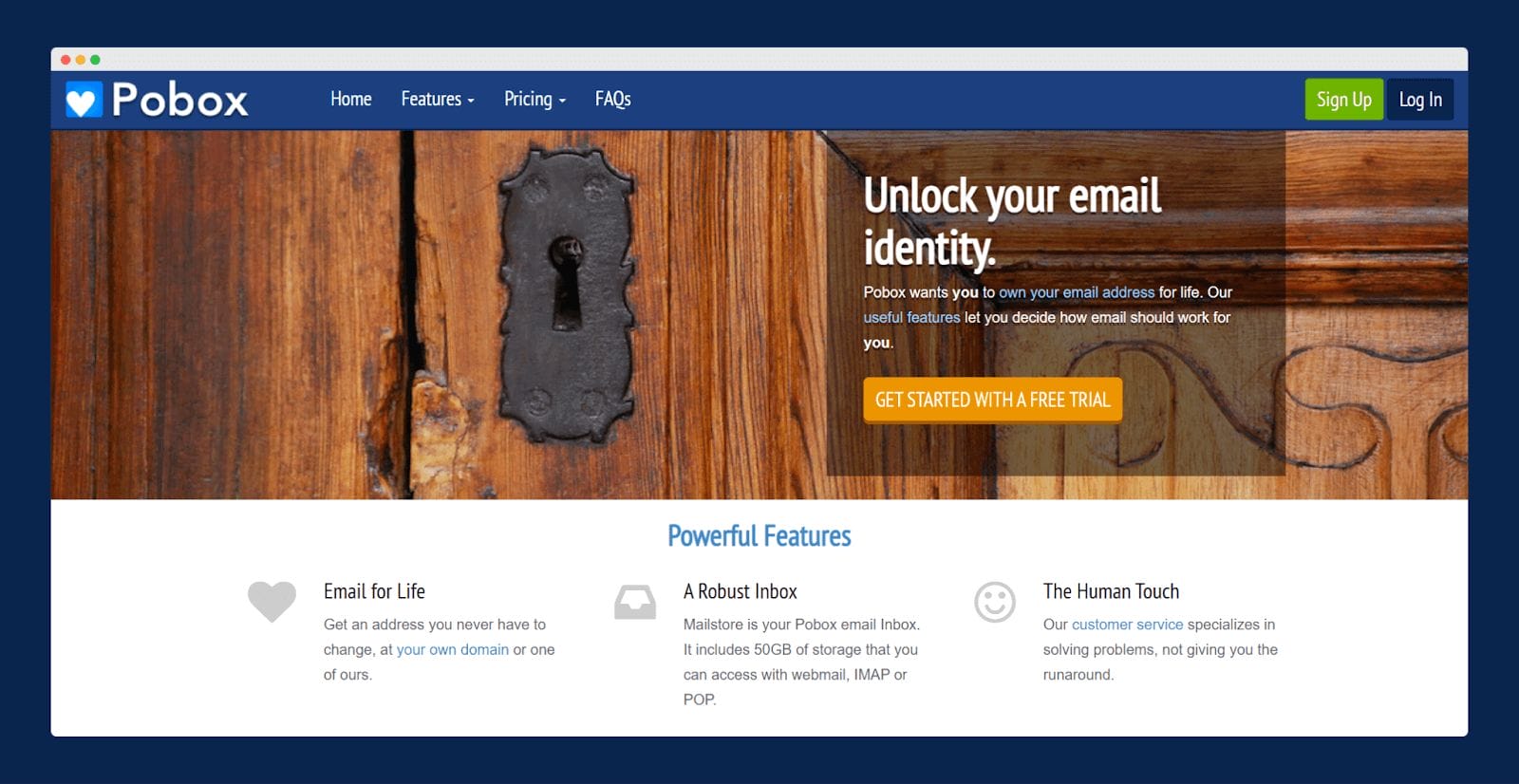 Pobox is an email forwarding service with many features like mailstore, webmail, email filters, etc. The mail store is your Pobox email inbox, and it offers you 50GB storage and IMAP/POP access.
Users can also import their Mailbox from another provider to start quickly. The mailstore archive feature stores an archive of all your mail, separate from the inbox.
The email filter feature on Pobox reduces delays when receiving new messages and filters emails into mailstore folders. It also gives you a push notification when a matching message comes in.
Users also get to set up delivery groups by setting up one address that sends mail to your work account and another for personal use, and one that sends copies to both you and your spouse.
Some Features of Pobox are:
SMTP access
Trusted senders
Vacation mail
Spam protection
Block by country
Delivery groups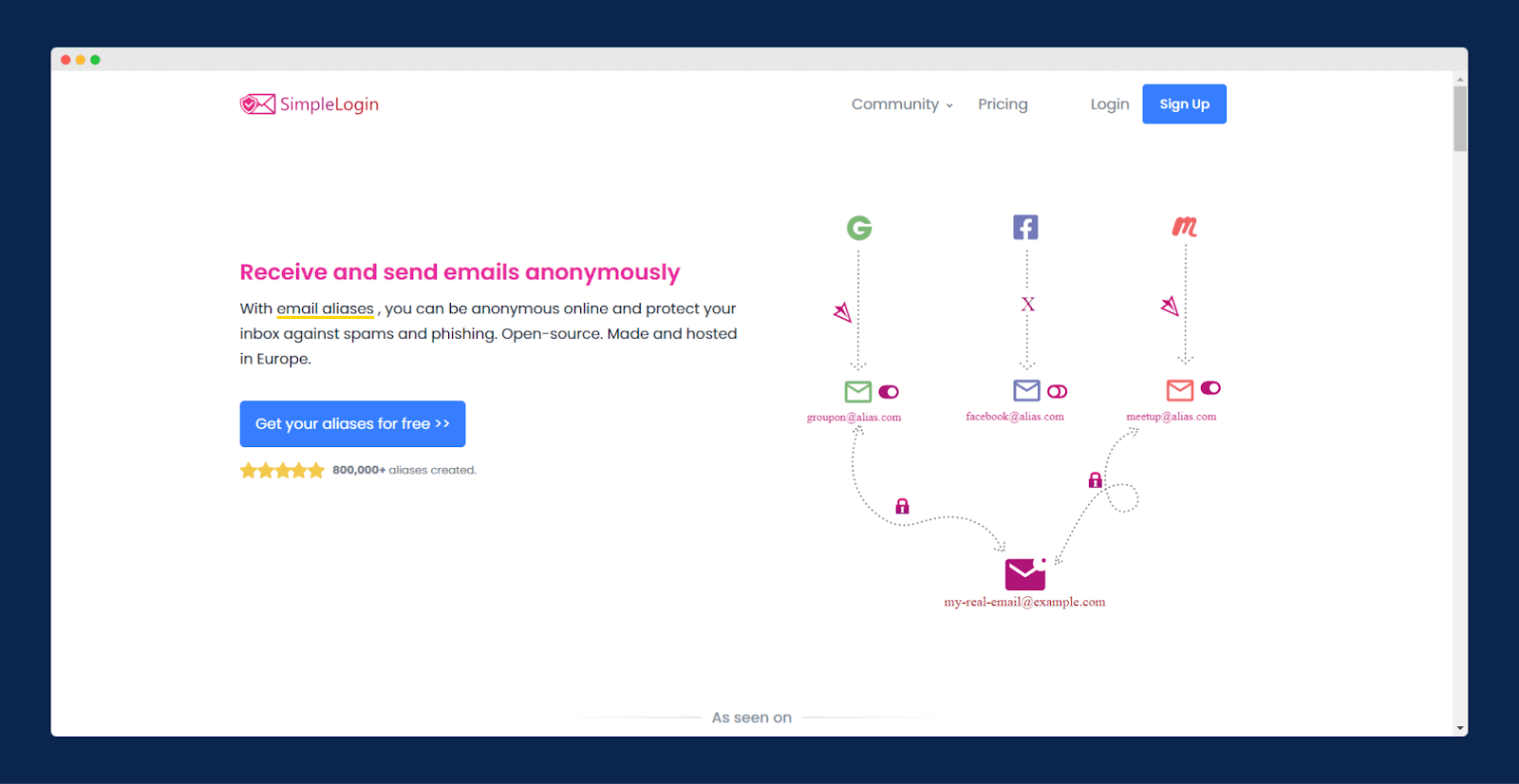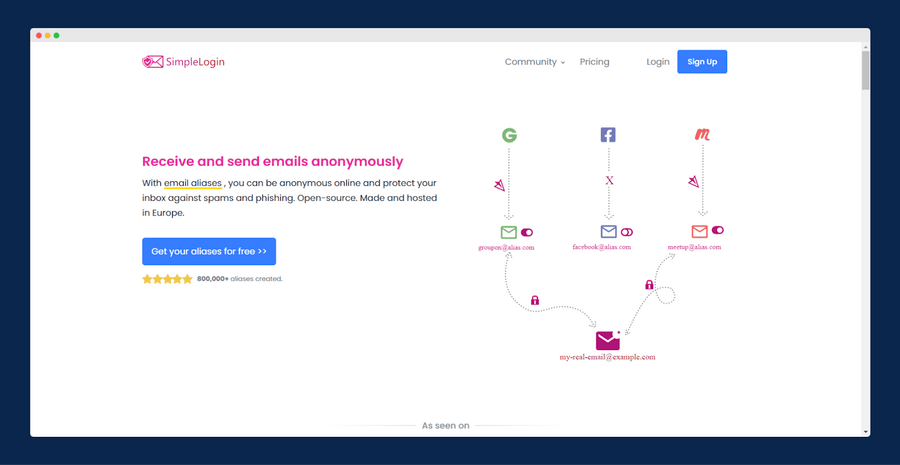 SimpleLogin makes it easy for users to create email aliases that mask their email and redirect all their mails to their primary inbox. Users can also use email aliases to register to any service online and deactivate in one click.
Allows its users to add PGP keys to their alias, send emails, and integrate with the HaveIBeenPwned to notify the users as soon as their email alias gets in the data breach.
An individual can also add unlimited custom domains. You can shield your inbox with email aliases so that if you have to provide an email on any website, you can use the alias instead of the actual email.
Users receive emails safely in their inbox, and emails sent to an alias are forwarded to their inbox without the sender knowing anything. They can also send emails anonymously by just hitting reply to reply to a forwarded mail. The reply is ultimately sent from the individual's alliance, and your actual email remains hidden.
Some Features of ShieldLogin are:
Use email alias everywhere
Receive emails safely in your inbox
Send emails anonymously
PGP keys
Final Words
These email forwarding services use dedicated email forwarding servers to provide excellent service to their customers. Some of these services can also be used for free of cost. Email forwarding services save time and prevent a particular email address from being flooded by emails.
Also, allow users to change the email address of the recipients anytime they wish. I hope this article about the best email forwarding servers is helpful to you. Do let me know which email forwarding service you will purchase in the comment section below.