Are you considering purchasing Link Whisper and looking for a Link Whisper discount code? If yes, then this article is for you. You can get $20 off when you buy a new license of Link Whisper using our Link Whisper coupon code "TheWPX". Just add the code at the time of checkout, and you will receive the discount.
Get $20 OFF on LinkWhisper
Get an amazing deal! Enjoy a $20 discount on LinkWhisper. It's an excellent tool that can help streamline your website's internal linking process, improve its SEO, and enhance your site's overall navigation experience. Don't miss this opportunity to save some money while boosting your website's performance!…
We all understand the importance of internal links for website ranking and optimization. By investing in this link-building plugin, you are taking a step forward towards improving your website's ranking. However, Link Whisper's capabilities extend beyond internal links; this plugin also provides detailed information about 404 errors, broken links, and more.
Using this plugin, you can strategically rank your website higher in the Search Engine Results Page (SERP). Click on the button above to receive a $20 discount on your purchase.
Below are some of the impressive features of the Link Whisper plugin:
Help you boost your ranking.
Make internal linking easy.
Provide you with a detailed report.
Allows you to do internal linking automatically.
To provide the best discount for my readers, I have collaborated with Link Whisper. Read this blog post carefully to learn more about Link Whisper and Link Whisper discount codes.
If you ask me about my experience with this plugin, it is super amazing. I started using this internal link-building plugin three years ago, and when I optimized my blogs for the first time, I experienced a sudden ranking boost on all my websites.
You will not be disappointed with the plugin. It works amazingly.
About Link Whisper WordPress Plugin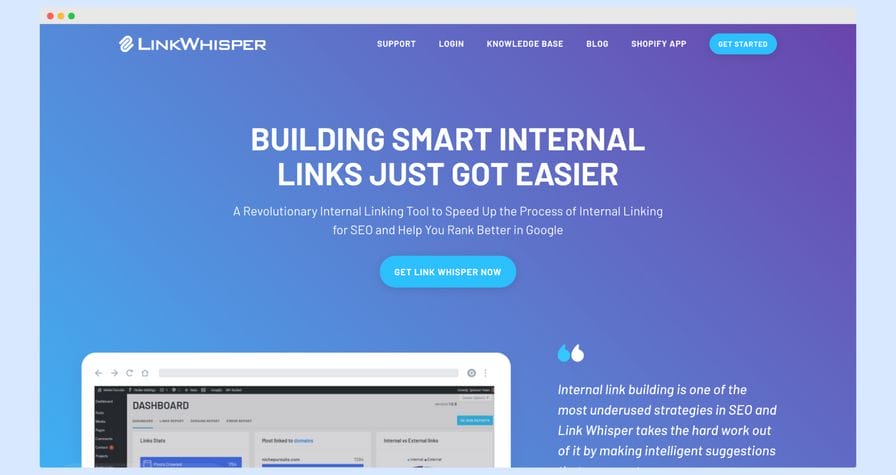 Link Whisper is a plugin that utilizes advanced algorithms for internal link building. This plugin allows you to carry out the challenging task of internally linking web pages in just a few minutes.
Primarily, when we begin interlinking our blog posts or web pages, we struggle to find relevant keywords in the content to link to our other pages; this is where Link Whisper proves useful.
As you write, Link Whisper will suggest internal links with relevant keywords in the content. But its capabilities are not just limited to internal linking. This plugin will also assist you with broken links and suggest where to add links to other websites you own, among other things.
Here are a few key features of Link Whisper:
You will get a detailed report of the internal link and external links.
Allows you to keep an eye on broken links.
Help you boost SEO ranking by enabling you to add internal links on relevant keywords.
You can easily manage the link structure of your website.
How to Purchase Link Whisper Plugin with a $20 OFF Link Whisper Discount Code?
You can use our Link Whisper offer code "TheWPX" to get $20 off on all Link Whisper license plans. This section is for you if you don't know how to avail yourself of a $20 discount using the provided Link Whisper discount code 2023. Read the instructions below carefully:
First, go to Link Whisper and click on the big blue button "GET LINK WHISPER NOW", you will scroll down to the pricing section.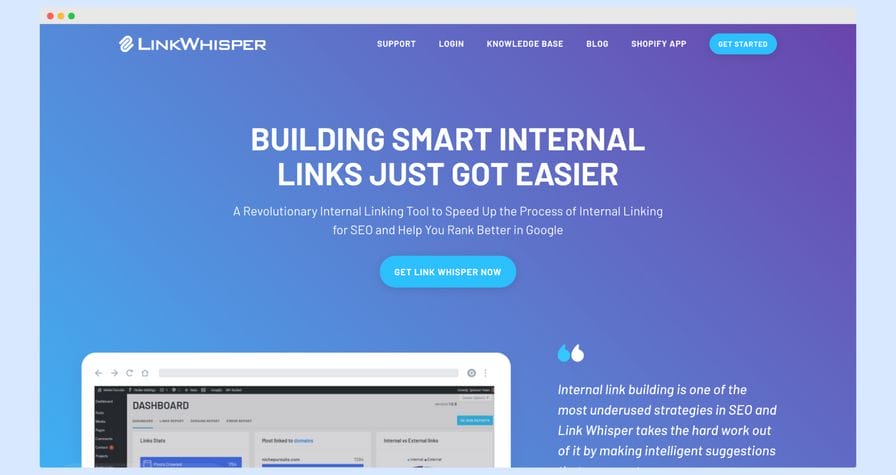 Link Whisper offers four different plans:
1 Site License,
3 Site License,
10 Site License, and
50 Site License.
Choose any of the plans according to the number of websites you have. All the plans offer the same features; the only difference is the number of websites on which you can use this plugin.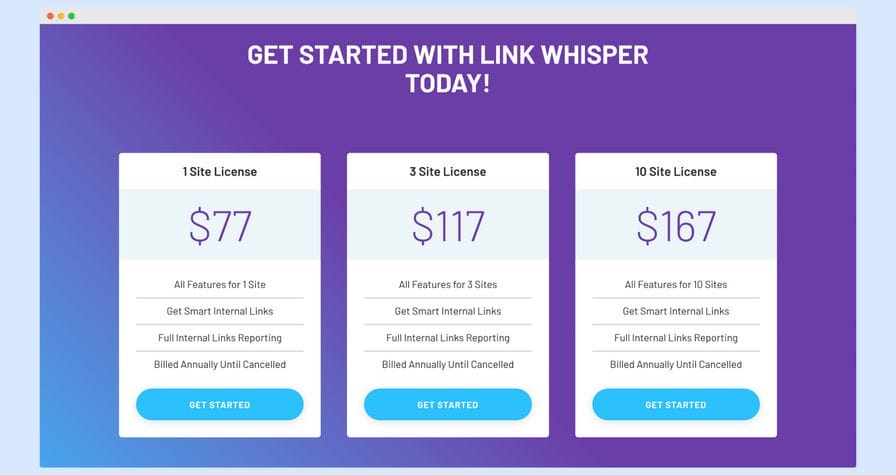 Click on the "GET STARTED" button below the desired plan, and you will be redirected to the checkout page. As you can see in the image below, I have selected 10 Site License, which is $167.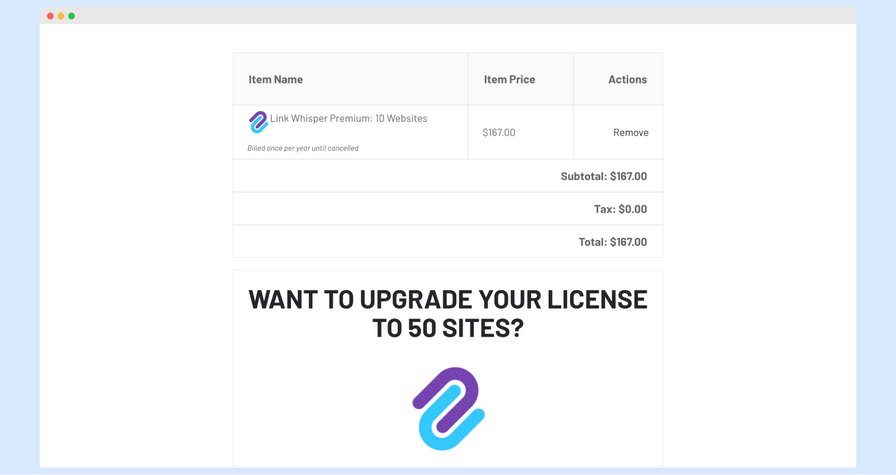 You must apply the coupon code "TheWPX" to get $20 off. Scroll down the page, and you will find the option "Have a discount code? Click to enter it." Click on it and enter the coupon code as shown in the image below.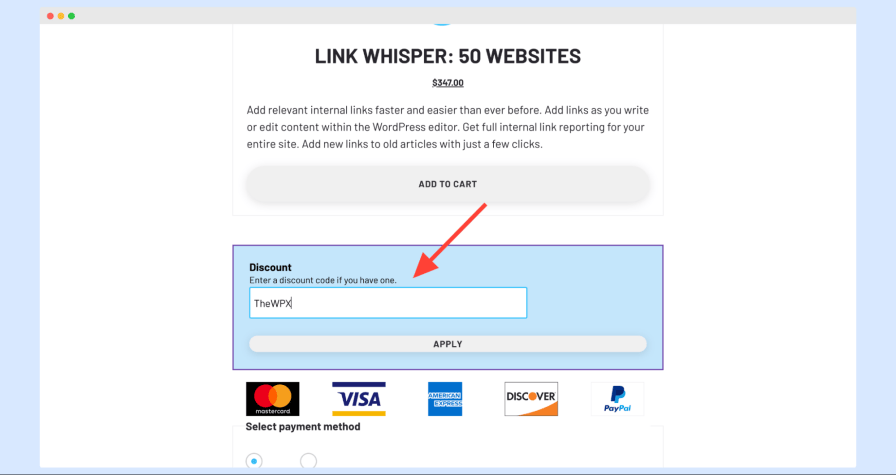 After entering the code, click on "Apply", and the discount will be applied. Now, enter your personal information, card details, and billing information and complete the purchase by paying.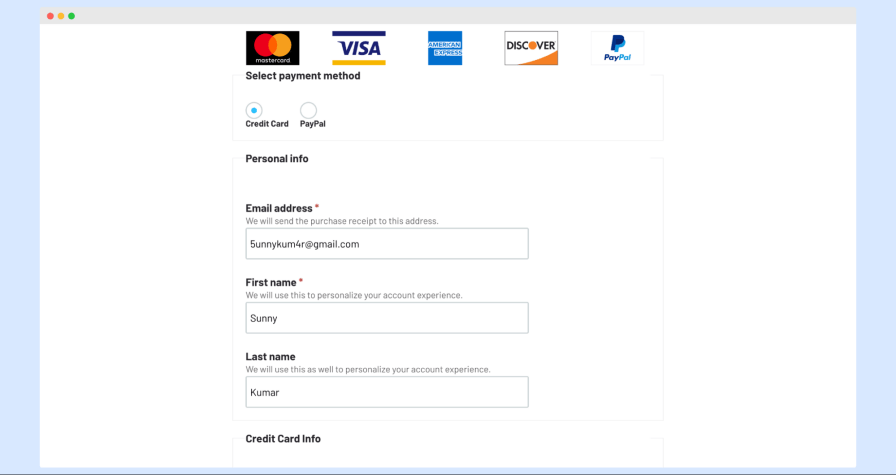 Once the payment is made, you can start using the paid version of the plugin on your websites.

Reasons to Choose Link Whisper
1. Advance Internal Link Suggestion
As you write the post content, Link Whisper will start suggesting the relevant internal links. This plugin works with AI, analyses all the posts on your websites, and suggests the post to link when any relevant word is available in the content.
This plugin will suggest more links depending on availability and allow you to add the link in just one click.
2. Allows You to Build Internal Link In Old Posts
When you start using Link Whisper, it will not only share the suggested internal link for the post you are currently editing, but it also helps you build internal links in the old posts.
Mostly, website owners with a larger number of webpages on the websites deal with the issue of having orphan content on their websites. Link Whisper will show you which pages or blog posts on your website don't have any internal links or have several internal links so that you can do the needful.
3. Auto Linking Feature
These features of Auto Linking will make your work easier if you own websites with a number of web pages. Auto Linking is basically all about adding the internal link automatically.
Thanks to its advanced AI algorithms, you must add the keyword and target URL for auto-internal linking, and the plugin will do the rest. The plugin will start searching for a keyword you have provided, and wherever there is a keyword you have entered, the target URL will be added there.
4. Detailed Reporting
You will get a detailed report of all the internal links, external links, and broken links available on all website pages. Other than this, you will also get a detailed report of orphan posts and 404 errors. 
You will be able to see and analyze your entire website's internal and external link structure on a single page. This detailed link reporting will help you improve the site structure and interlink the pages. 
5. Help You Keep an Eye On Broken Links
Broken can negatively impact your website ranking, making it hard for every site owner to monitor it.
Link Whisper will provide you with the details of the broken link report. You need to check and replace the broken link with the new relevant URL so that your website will start ranking high.
6. Internal Link Suggestion For Other Sites You Own
When you have more than 1 website in a similar niche, it is always better to link the relevant posts of all websites with each other, and the Link Whisper will also help you do this.
You need to connect all the websites you have to start getting link suggestions between those websites.
Those are the few great features of the advanced internal linking plugin Link Whisper. If you compare the features with the plugin's price, it is very affordable, and you can make it more affordable by using our coupon code "TheWPX".
Link Whisper Pricing & Plan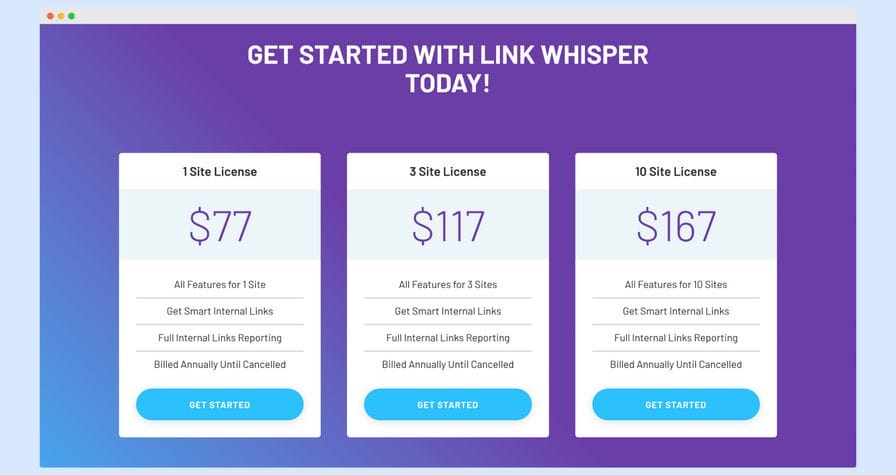 Link Whisper offers 4 different paid plans distinguished based on the number of websites you have. Those plans are:
Single Licence
3 Site Licence
10 Site Licence
50 Site Licence
Let's understand the 4 plans in detail one by one. 
1. Single Site Licence
When you want to use Link Whisper Premium only on one domain, this single-site license is for you. This Single Site License will cost you around $77, but you can save $20 by using our Link Whisper offers code "TheWPX".
The discount price for the license will be $57. You can use this coupon code at checkout or click here to avail the discount directly.
2. Site Licence
When you have multiple websites, a 3-site license of Link Whisper is great for you. It will cost you $117, but when you use our Link Whisper discount code "TheWPX" while making the payment, you will get $20 off.
After using our discount code, the discounted price will be $97. You can use this code on the checkout page or click here to get the discount directly.
3. 10 Site Licence
A 10-site license is primarily for those with a large network of websites. This will cost you $167, but you will receive $20 off when you use our coupon code "TheWPX" or you can click here to get the discount directly.
After using our coupon code, the discounted price will be $147. You can create unlimited interlinks with this plugin and enjoy its premium features.
4. 50 Site Licence
If you have more than 10 websites, there is also a plan for you that will cost $347. However, when you use our coupon code "TheWPX", you can get it at the discounted price of $327.
If you compare this license with other license plans from Link Whisper, you'll find that this one provides more value for your money.
That's all about the plan and pricing of Link Whisper.
Frequently Asked Questions (FAQs)
If, even after reading this entire blog post, you still have doubts, this FAQs section is for you. Below, I have answered all the questions that my readers frequently ask about Link Whisper and Link Whisper Discount.
I hope you will get the answer to all your questions. 
1. What Does Link Whisper Do?
Link Whisper is a WordPress plugin that helps you interlink blog posts and web pages for relevant keywords. In simple terms, Link Whisper automates the hard work of internal linking of pages to optimize them for better ranking.
Installing Link Whisper on your website will show you which words in the blog post or web page you can interlink with which blog posts or web pages.
2. Is The Link Whisper Free?
Link Whisper is not completely free. It's a freemium plugin, which means you can use this plugin for free with some limited features.
You must purchase a premium license to use this plugin with all the premium features.
3. What Is The Difference Between Link Whisper Free And Pro?
As I have answered the above question, the free plan of Link Whisper comes with limited features. You cannot use advanced features like Get Smart Internal Links, Full Internal Links Reporting, and more when using the plugin's free version.
You can use all the amazing features of Link Whisper when you purchase the premium license of Link Whisper.
4. How Do I Use the Link Whisper Plugin?
The Link Whisper plugin is very easy to use. You just need to install the plugin on your WordPress website, and you're done.
After installing the plugin, Link Whisper will suggest adding internal links when you edit any post on the page. Simply scroll to the end of the page to see the suggestions.
5. Does Link Whisper Offer any Lifetime Deal?
Link Whisper offers no lifetime deal. You can use this plugin for free or purchase a license.
You can save $20 using our Link Whisper discount code 2023, "TheWPX," when purchasing the Link Whisper license.
Final Words
When it comes to internal linking, Link Whisper is one of the best and most invaluable tools. Thanks to its advanced algorithm, it automatically finds the most relevant pages/posts on your website to interlink, ultimately saving a lot of time and improving content quality.
When I used Link Whisper for the first time, I was surprised by its features. I highly recommend that every content creator use Link Whisper, which significantly affects organic ranking.
For our fellow readers, I have talked with the Link Whisper Team and arranged a Link Whisper discount code so that you can save about $20 when you purchase Link Whisper for the first time. Use "TheWPX" as the Link Whisper discount code for 2023 and enjoy the discount.
I hope this article about the Link Whisper discount code has helped you save a few dollars. If you have any questions, please ask me in the comment section below; I will happily answer them.
If you know of any other great tools like Link Whisper, please share them in the comment section below so that other readers will know about them.
Thanks for reading!