Are you an internet user and surf the internet daily? Then it's important to know all the risks you are taking by not using a VPN as your middleman. You are always exposed to various threats while using the internet and you even don't know about it.
VPN helps you to stay safe while you are on surfing, watching movies online, playing online games, etc. It also provides you with various benefits other than just providing you with a secure connection.
So, in this post lets know about the various risk of not using VPN, other benefits of using a VPN and some best VPN's which you can use for your daily work.
What is a VPN
VPN Stands for Virtual private network and it provides you with a safe passage to use the internet and increases your security by creating a virtual tunnel between you and the website you are visiting.
This tunnel acts as a barrier between you and the internet and it helps you to make a secure passage for you to access the internet without worrying about anything.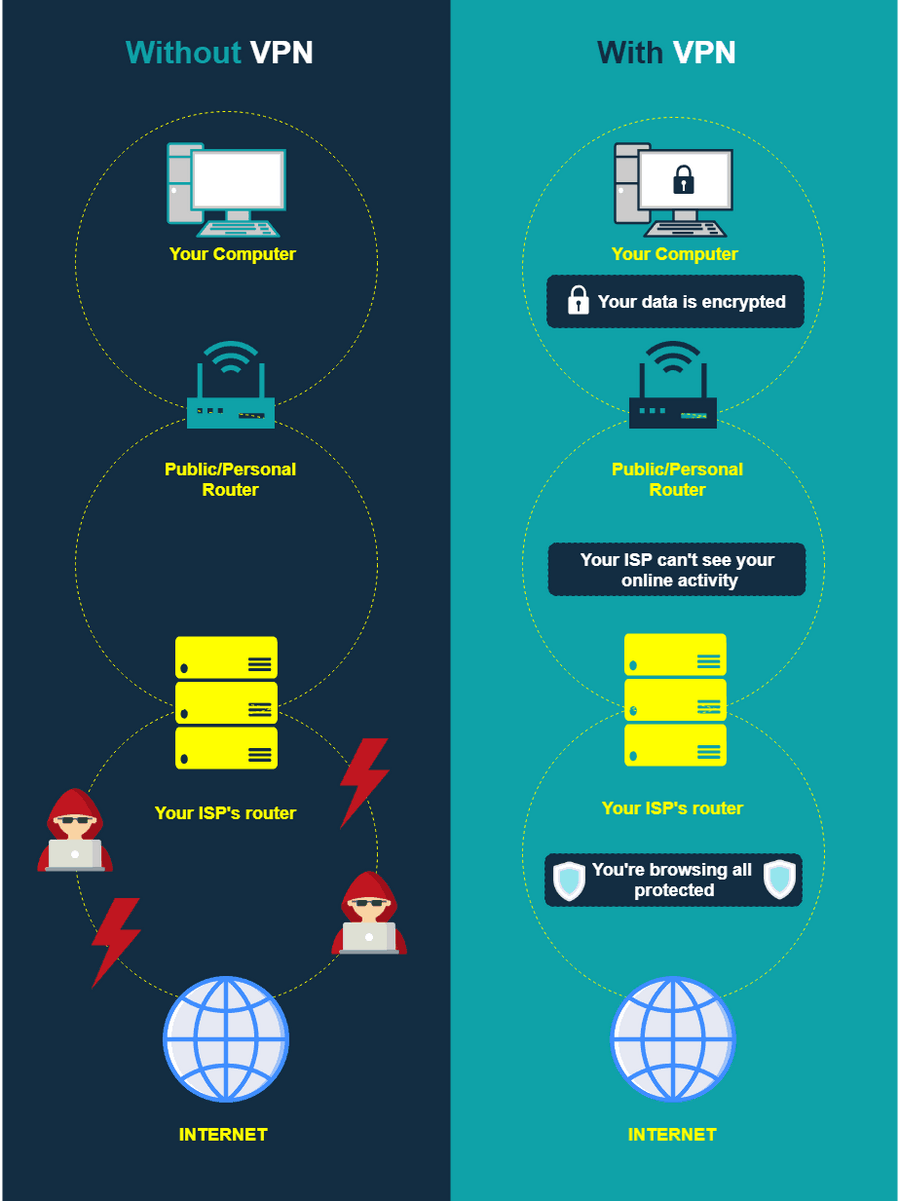 All the data which is sent or transferred from your computer or mobile is fully encrypted so that no one can see your activity on the interest, which helps to achieve privacy in your connection.
Benefits of VPN
There are various benefits of using a VPN every time you surf the internet or use any app which accesses web services to work. Let's talk about some of the major benefits.
1. Improved Security
Using a VPN while surfing data online will give you all the security you need. All your data transferred will be fully encrypted and then it is transferred so your ISP or any other third party will not be able to trace or view your data.
It makes your connection secure and they will not compromise your privacy while using the web.
2. Anonymity/Bypass Restriction
There are various restrictions for accessing websites that are only available to some of the countries or locations. Many websites you want to visit may not be available to your geolocation, and you have no idea how to access them.
VPN is helpful in such cases, VPN provides you with various servers of different countries and you can choose the proper server location in the VPN to access geolocation restricted websites.
3. Remote Access
If you want to access any content which can only be accessed from a particular location like the area near your office then you can use the VPN to access such content easily.
VPN provides a secure connection while you access the data remotely, VPN helps in making such connections secure and private.
4. Get full access to Online Streaming sites anywhere!
There is various content on online streaming sites that are only available in some specific countries, and you can't access them from your countries.
If you want to remove such geolocation-based restrictions on streaming sites such as Netflix, Hulu, etc. Then you can use a VPN to connect to the server location you want to use to view their content.
For example; If you are residing outside India and want to view Indian TV serials or shows on online streaming apps such as Hotstar then you can use any secure India VPN which will allow you to connect to the Indian VPN server securely without any interruption and you will be able to view all the Indian serial videos available on the app without any kind of interruption.
5. Avoid Government Scrutiny
Various countries' government keep track of their user online search history and always keeps a record of what they are doing.
To keep secure from such scrutiny the VPN is the best solution. You can use the VPN to change your country's location and you will be secured from such kind of scrutiny.
6. Change the IP Address
Various websites keep track of the user's IP address and limit your access to the content on their website using your IP address. The basic feature of a VPN is to change your VPN to the server you are connected with.
You can use the VPN to change your location or country and they will assign you with the IP address of that location, you can change the server as many times you want and along with it, your IP address will also be changed.
7. Encryption of Data Transmission
All the data that is transferred online is visible to your ISP if you want to secure your data by encrypting it before transferring, then VPN is the best service for you.
VPN encrypts all the data which is transferred through it to make it connection private and secured. Encryption not only helps in privacy but it also optimized the data and bandwidth usage of your internet which let you gain more speed in your connection.
8. Online Anonymity
Keep anonymous while browsing, you will be secured and all your connections will be private while using a VPN. There will be no log or history after you close your VPN connection which will help you to be anonymous.
Many of the VPN services have a no-log policy that lets you keep secure from the searches you made after connecting to the VPN, this lets you be assured and free from online threats.
9. Clear Old Cookies and Cache
Various times we visit any website and it isn't opening properly, we tried to access it many times but the same error exists. Here we can use the VPN to clear all the cookies and cache which is causing the error.
VPN Provides you with the new identity every time you connect to it, which lets the old cookies and cache associated with your old identity expire and assign you with the new.
10. Make your Payment Transactions Safe
Whenever you make an online transaction to any unsecured or untrusted website there is a chance that any hacker might be waiting to steal your payment information data.
So whenever you want to make a secure payment it is important to use a VPN as a middleman so all the data transfer is encrypted and no one can steal your data in the middle of the process.
Risk of Surfing the Internet Without a VPN
Having no privacy or security in our lives is the biggest threat of all. We are exposed if we are not using a VPN. Most websites use various tracking tools to track our activity online and keep the data of all the searches we make on the internet.
Various websites even use our location and use this information to steal our various exposed data and use such data for various other uses like sharing the ads to us according to the websites we are visiting.
Best VPNs to Use
You can use any of these VPNs to protect your privacy and prevent you from MITM attacks on public wifi. So here are some best VPNs that you can prefer.
1. SurfShark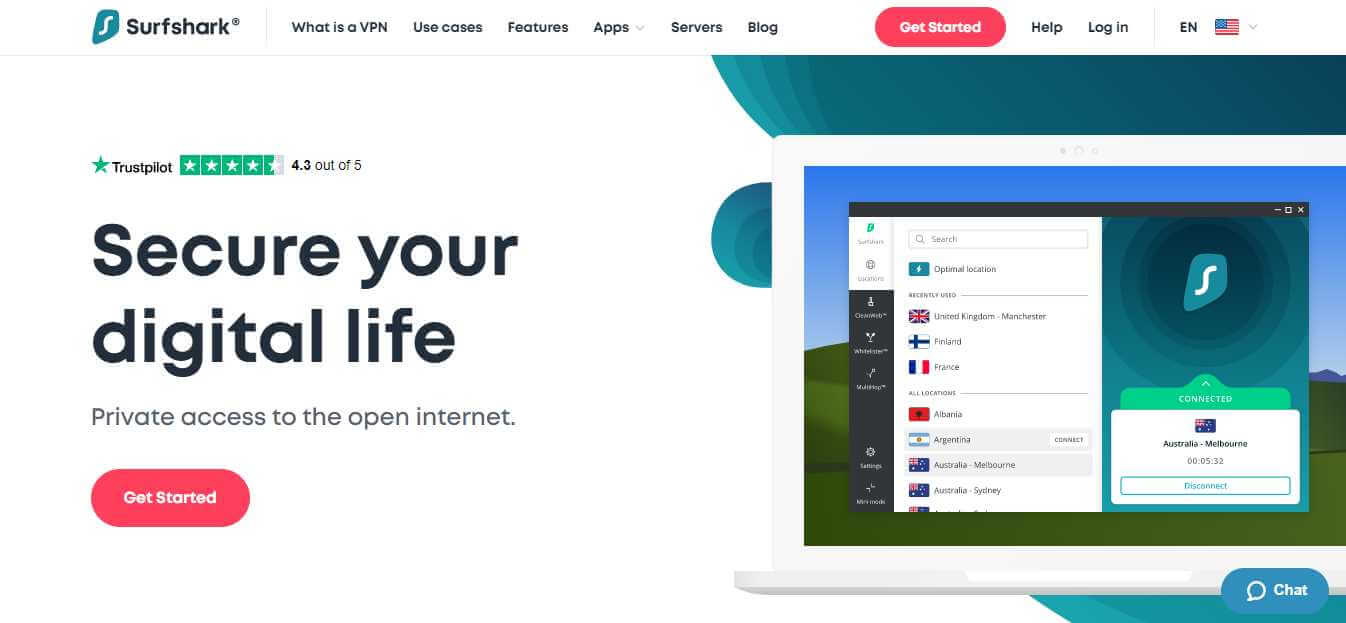 When it comes to VPNs, SurfShark is one of the best VPNs that you can trust in the market with its zero-log policies and military-grade security. The VPN is very easy to use, and it supports multiple systems easily, so if you want a VPN to work on different devices for you, then Surfshark is your best choice.
It unblocks everything and also supports torrenting, which is what you want in the first place, right? It also has a very helpful support staff working 24/7 and via chat, so great news for all you introverts out there.
It also offers a kill switch and can able to unblock Netflix easily at an affordable price. Although the only cons about this VPN are that if you want it for your router as it doesn't work for routers but except that, it is the best VPN that you can get.
2. NordVPN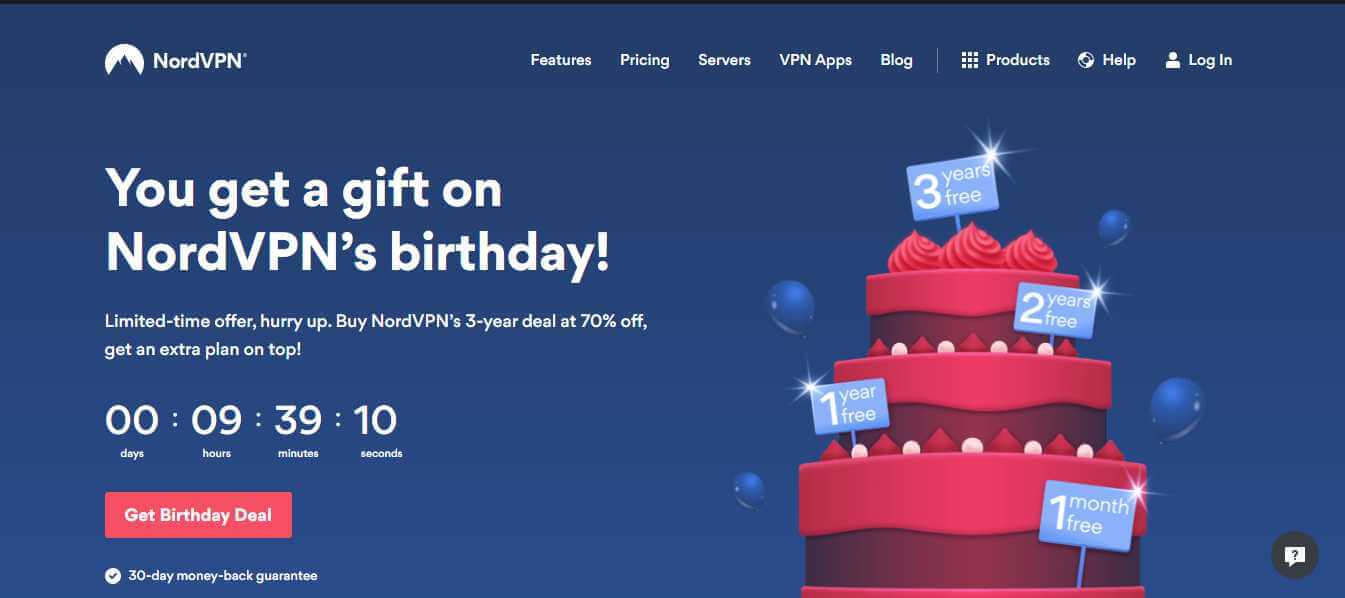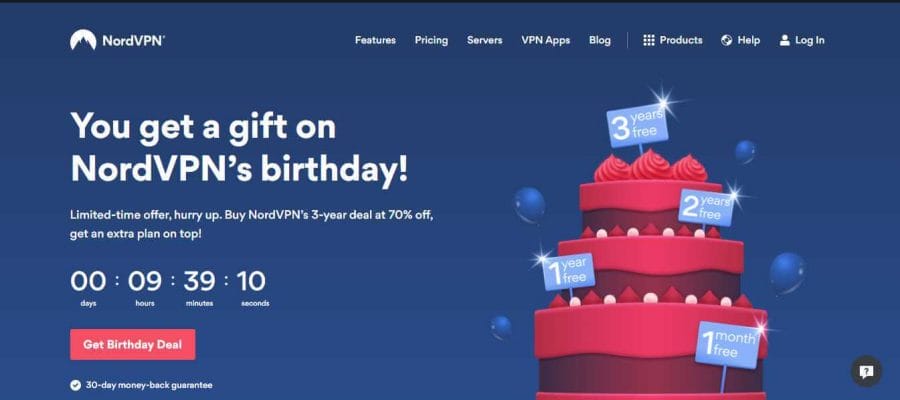 NordVPN is another of the best VPNs in the market with military-grade security and zero-log policies. This VPN provides you with complete privacy and helps you to unblock all censored websites, and it is ranked #1 by most of the popular VPN review websites.
It offers tons of security features along with a kill switch on various devices to protect your privacy, and it uses military-grade encryption along with fast speed and P2P.
NordVPN is one of the best VPN for torrenting, but when it comes to unblocking Netflix, only a few servers are capable of doing so. Although with all these cons, it is one of the best VPNs that you can get on the market.
3. ExpressVPN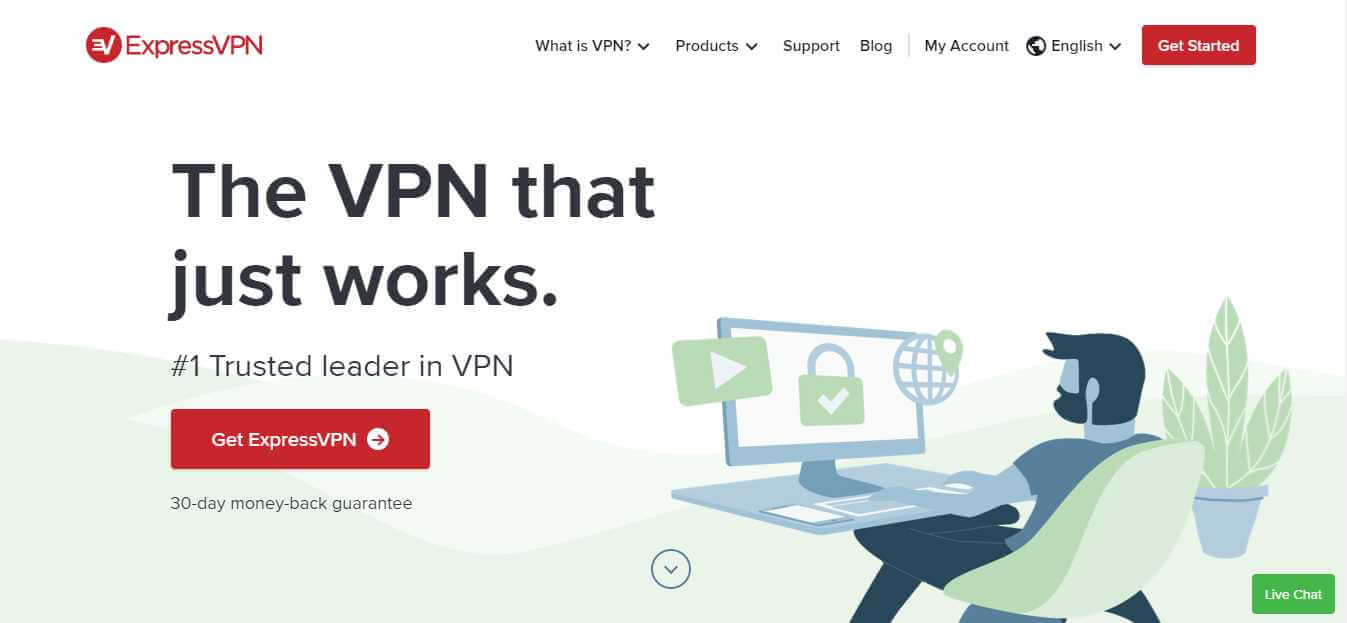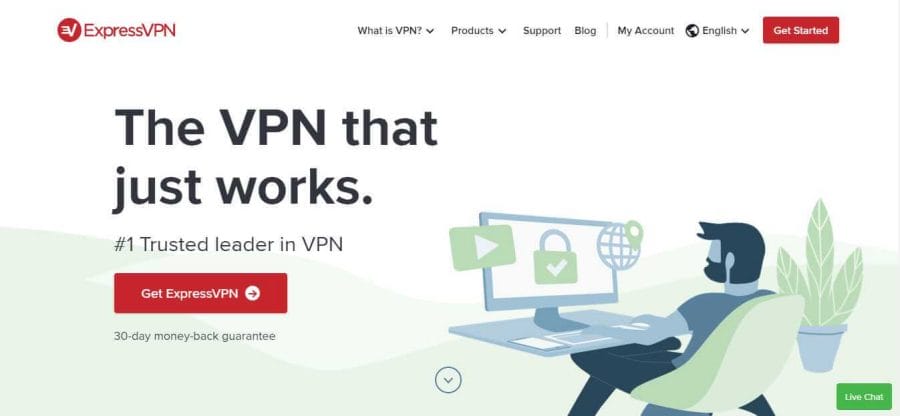 ExpressVPN is another most powerful VPN that competes with NordVPN, and the thing I love about this VPN is that it unblocks everything, including Netflix, Hulu, and supports torrenting at a very high speed.
It is another most secured VPN that offers complete privacy with its zero-log policies and military-grade security. It works with numerous platforms and supports almost everything, and it also comes with a kill switch.
Although the prices are a little steep but not to worry as it also provides you with numerous discounts and offers and I would say that the price is justified with the work you get.
Conclusion
VPN is important and should be made to use daily whenever we are using any online content or app. It's in our hands to be secured while surfing the world wide web.
It is a small amount of price if you want to get the privacy and security of the internet, and if you want, you can also wait till black friday to get the best deals on VPNs. The Internet is vulnerable and we cannot keep our eyes on each and everything that is happening and so we need a tool to keep an eye on us.
There are various VPN services available to use and many of them even provide a trial, you can try variations of the VPNs and choose the one best suited for as per your need.