Not sure who to fix the broken links on your website? A broken link is one of the most negative sides which affects the SEO of our overall website. It is a type of link that doesn't work and sends the user to a page that doesn't exist anymore.
If you ever click on these broken links, it will only redirect you to a 404 page that doesn't exist. Here are a few reasons why it sends you to 404 pages,
Page on the website is no longer available.

The webpage is moved to a new location without proper redirection from the old URL.

The URL or Permalink Structure is recently changed.
Why Remove Broken Links from Website?
Broken links or also known as dead links are bad for SEO and removing them can be a good practice of SEO. If you send your visitors to the broken links on websites rather than the content you're promising for, then it creates frustrations in visitors and also shows the false value of your brand.
Along with it, broken links on your website waste your crawl equity in Google and it can be harmful. And you'll not get any benefits from broken links to your website whether the broken link redirects to an external website or internal.
So it should be good if we remove dead links from our website and schedule to check every link of our website monthly or weekly. And if you're running a large website and not sure how to check links automatically, then this guide is for you.
In this guide, we'll share some best practices which really help you to uncover every dead or broken link and helps you in fixing them.
Broken links are bad for the user experience, crawlers, and SEO. Check out a few ways to fix them on your website.
Click To Tweet
What is Dr. Link Check & Its Features
Dr. Link Check is one of the best tools for finding and fixing broken links on your website. As you know, broken links are bad for businesses, so it provides an easy option through which you can find and fix broken links on your website without any hassle.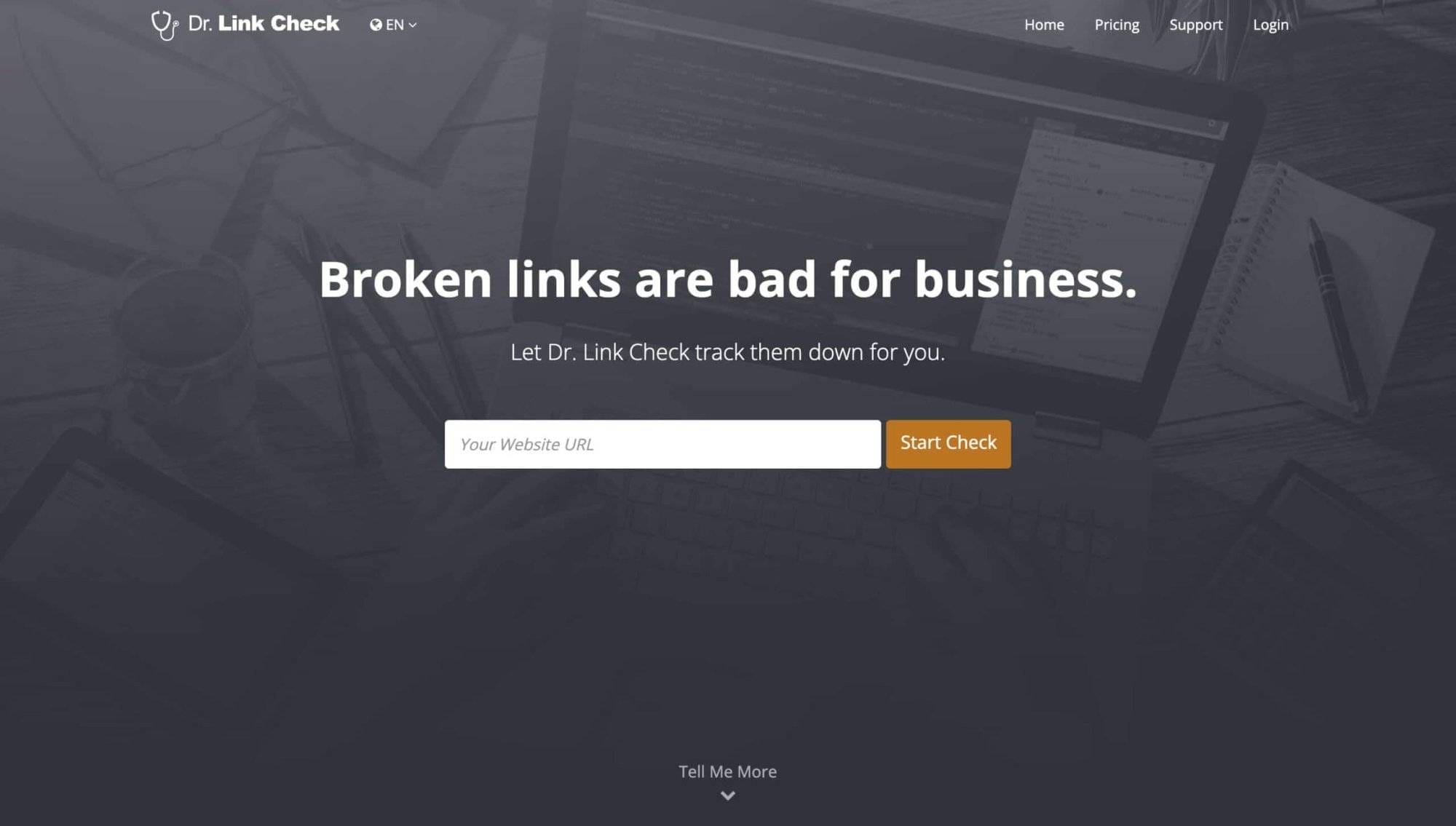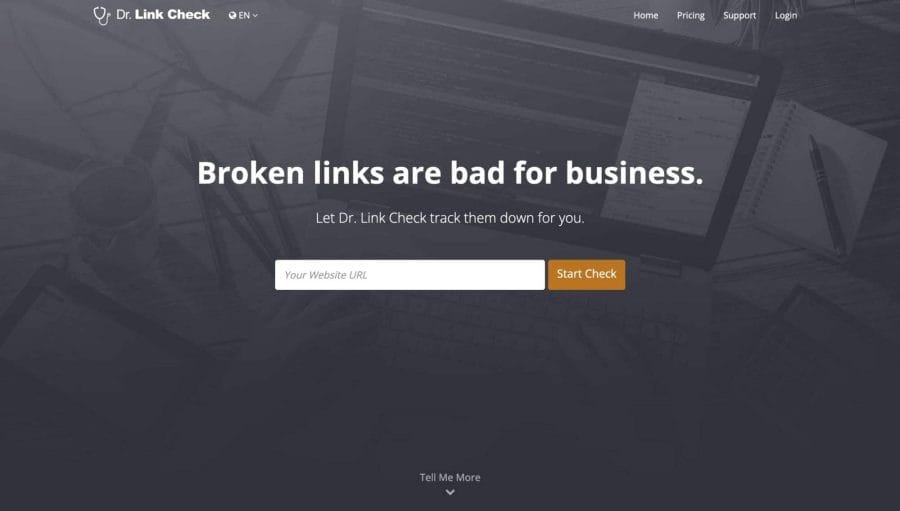 Along with it, Dr. Link Check also lets you know about malicious links on your website which can be harmful to your business in Google so that you can fix them along with the broken links – which is one of the best things I liked in this tool.
Their bot crawls through the HTML and CSS code of your entire website and examines all the links it can find. This includes checking complete internal as well as outbound broken links on your website, as well as links to images, style sheets, and other resource files.
Here is a list of important features which you find in Dr. Link Check…
Check Inbound and Outbound Broken Links

Check Malicious & Parked Domain Links

Find Broken Links in Images, Stylesheets, etc

Blacklist check
and it have a few more advanced customizations to manage and fix broken links and harmful links from your website.
How to Find Broken Links on Website?
Not sure how to fix broken and harmful links from your website? Here we're showing the ways through which you can fix them easily using Dr. Link Check by yourself.
Fixing the broken links is easy, you just have to visit the Dr. Link Check website (https://www.drlinkcheck.com/) and then click on the pricing page.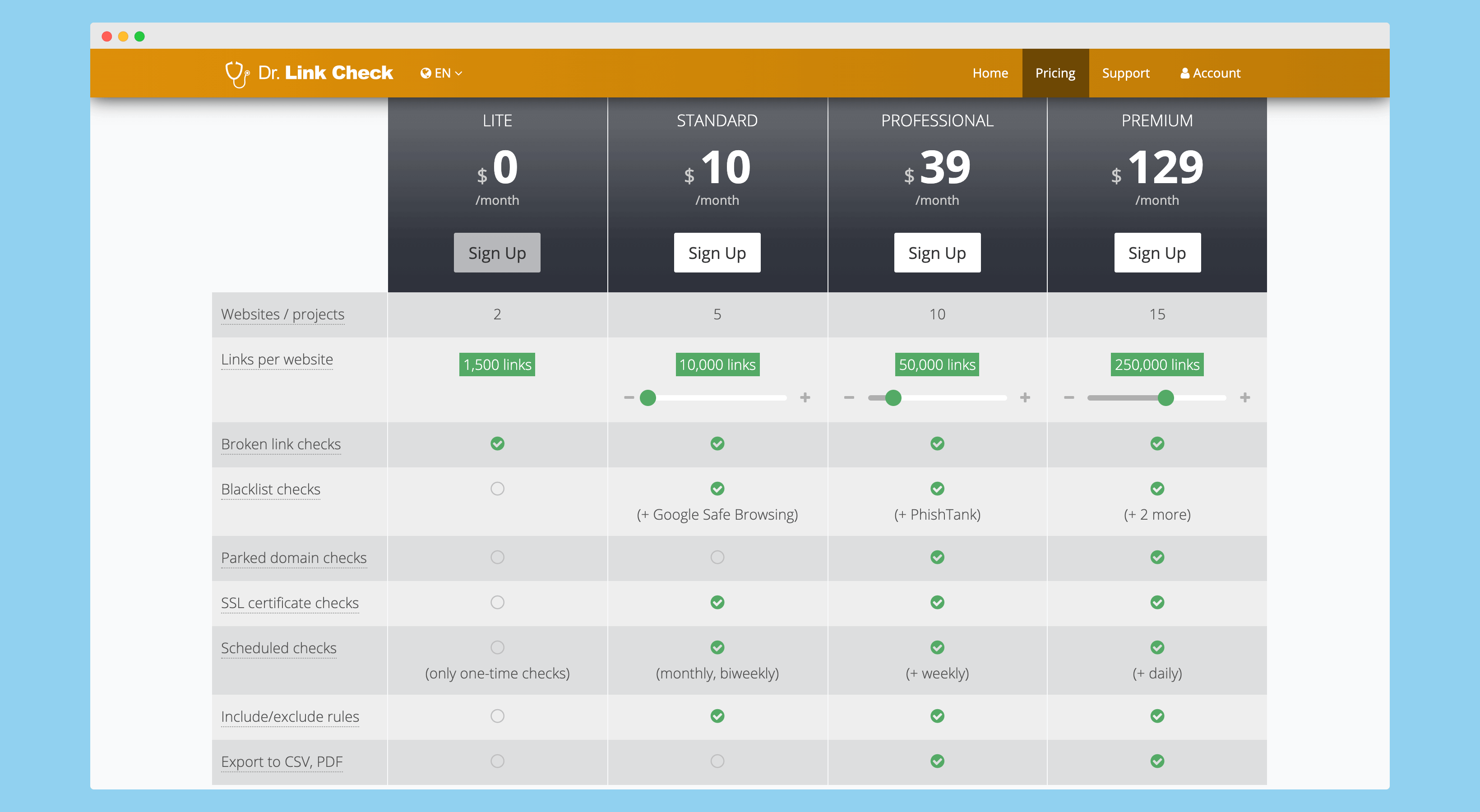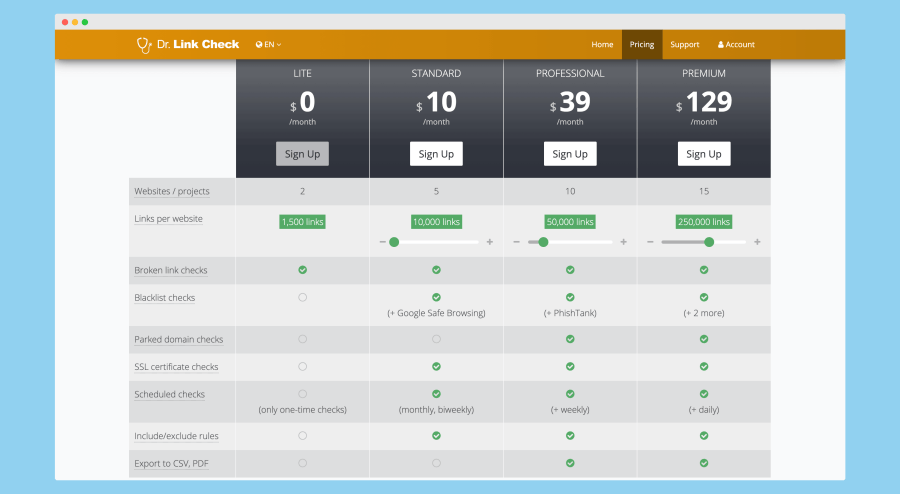 Once you're on their pricing page, you'll see different types of pricing starting from a free-forever account to $129/month or more depends upon the number of links you wanted to check on your website.
In starting you can choose the "Lite" plan which costs you nothing for testing the features and then shift to some other plans for in-depth analysis. I'm on their "Professional Plan", which comes with Broken links check, PhishTank, SSL Check, Parked Domain check, and a lot more features.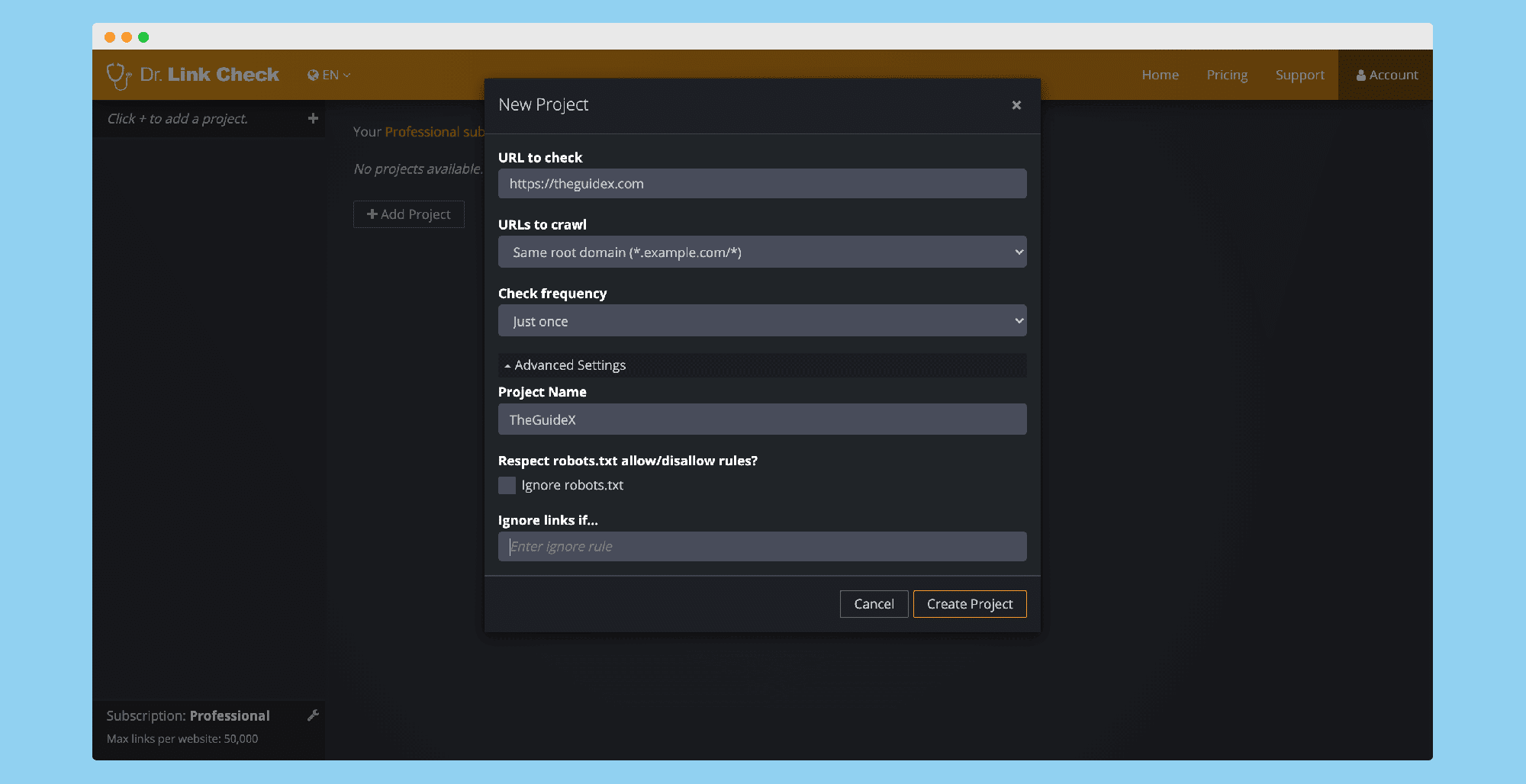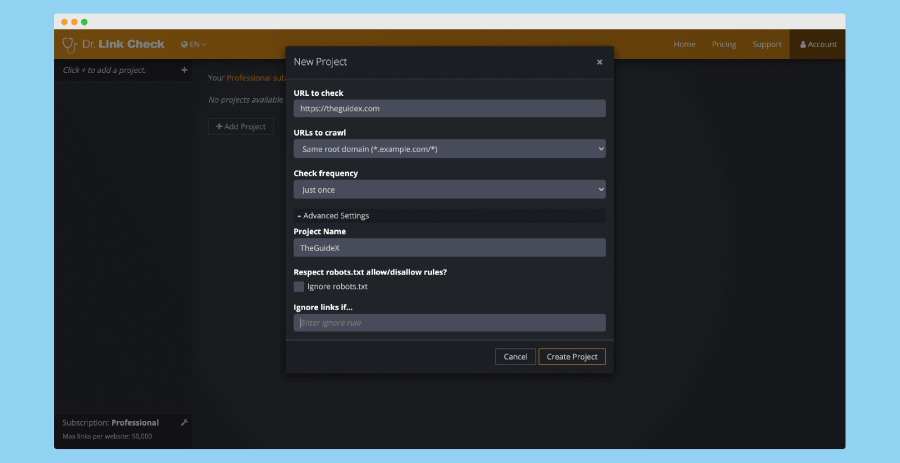 Once you subscribed to their plans, you'll get redirected to their dashboard where you'll get an option to add your first project. Click on the "Create Project" button and enter the details it asks for (as seen in the image above).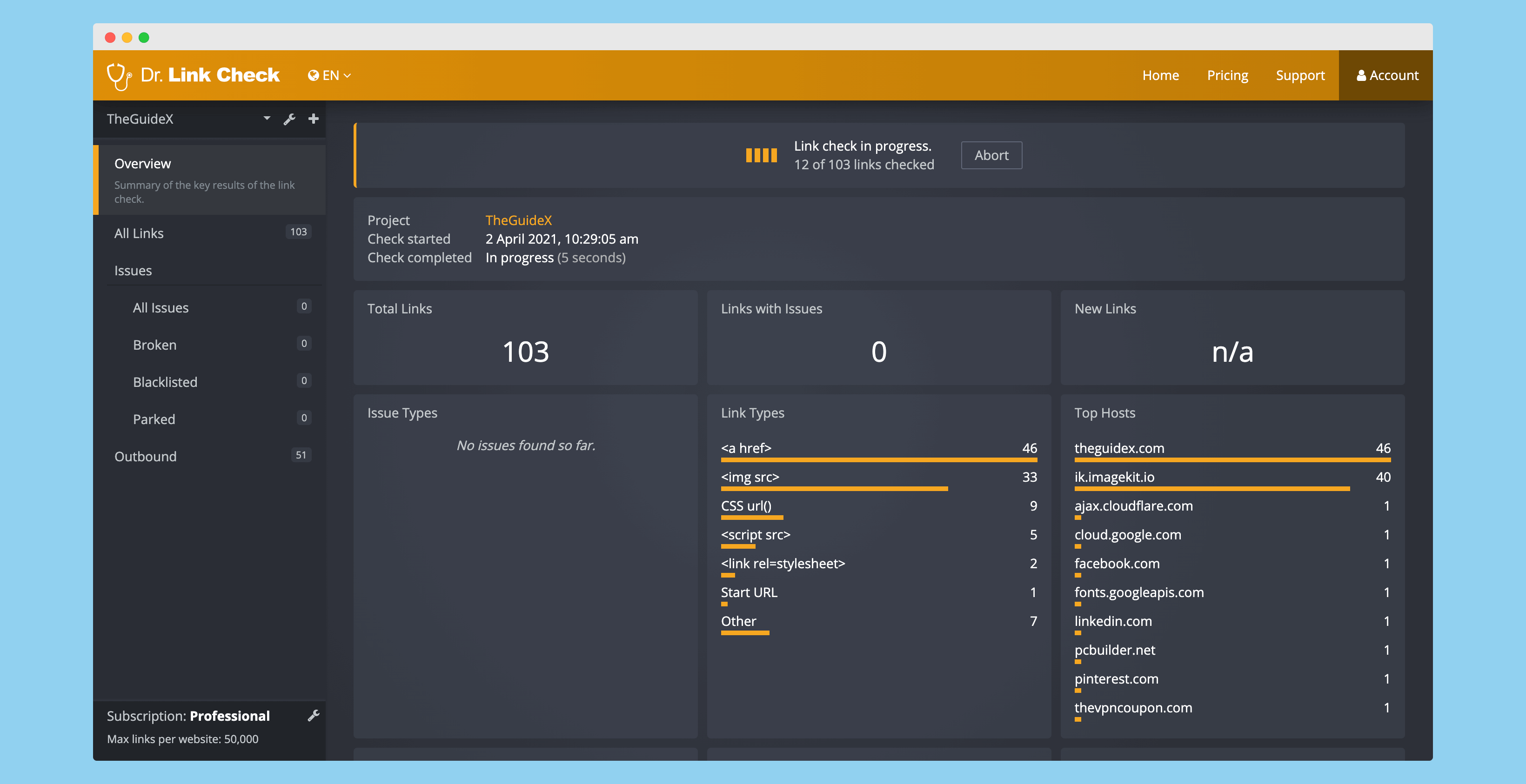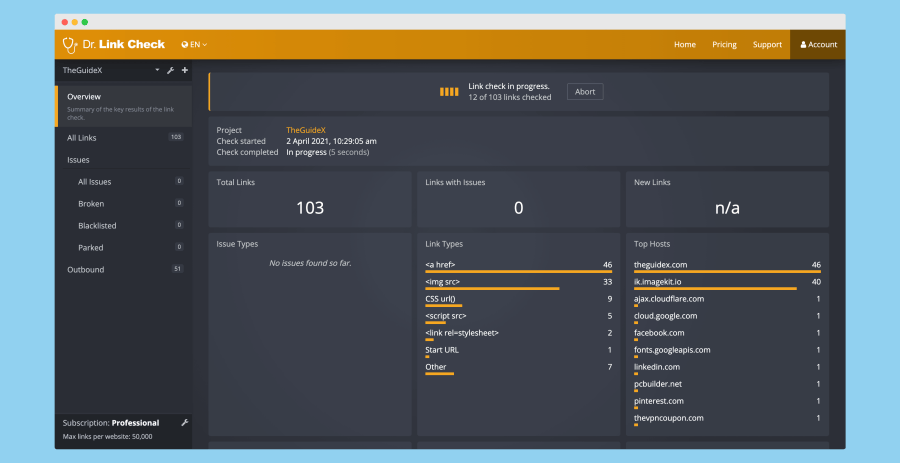 Once you enter the details and hit the "Create Project" button, it will start analyzing the links of the website and if it finds an issue with any links, it will show on the dashboard.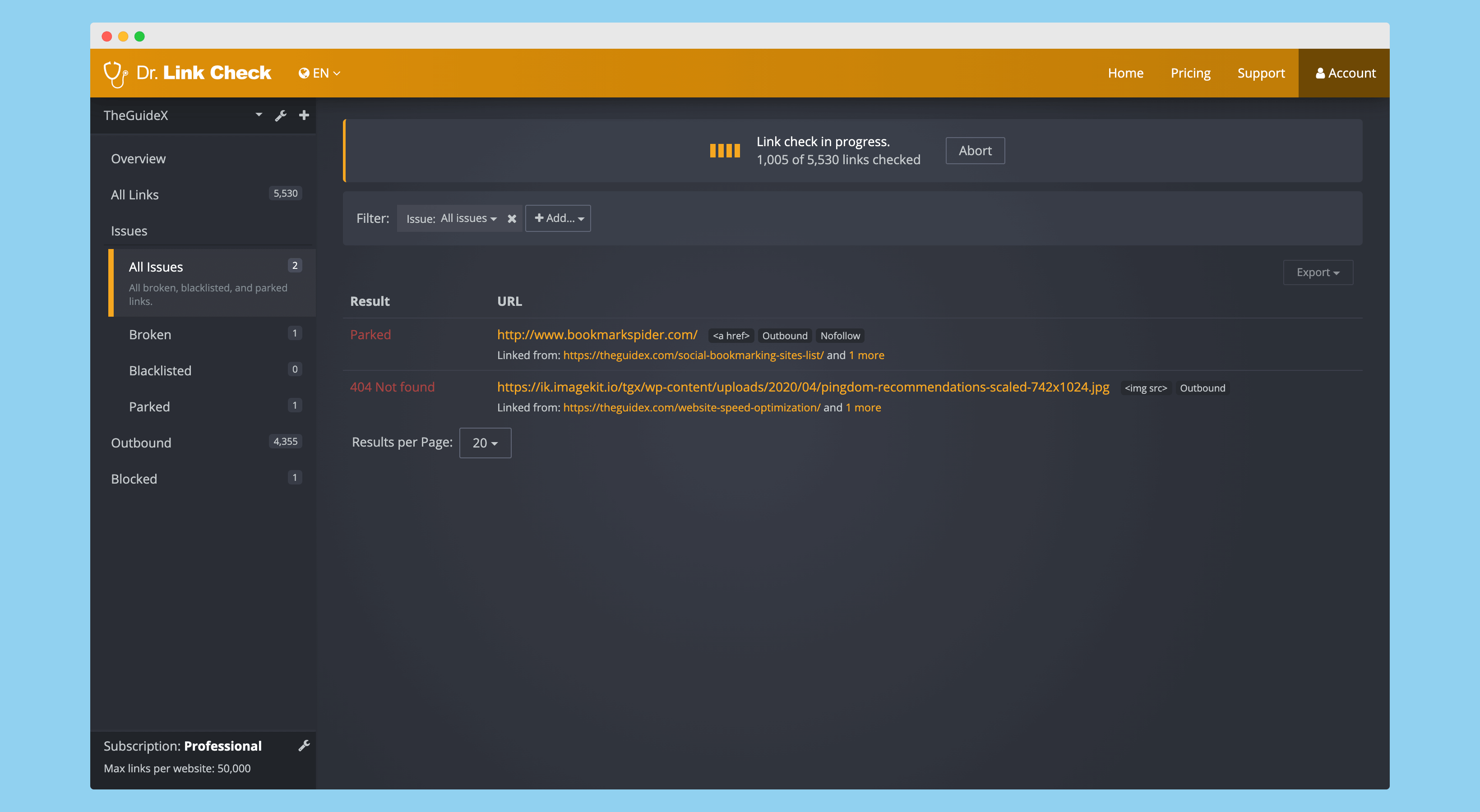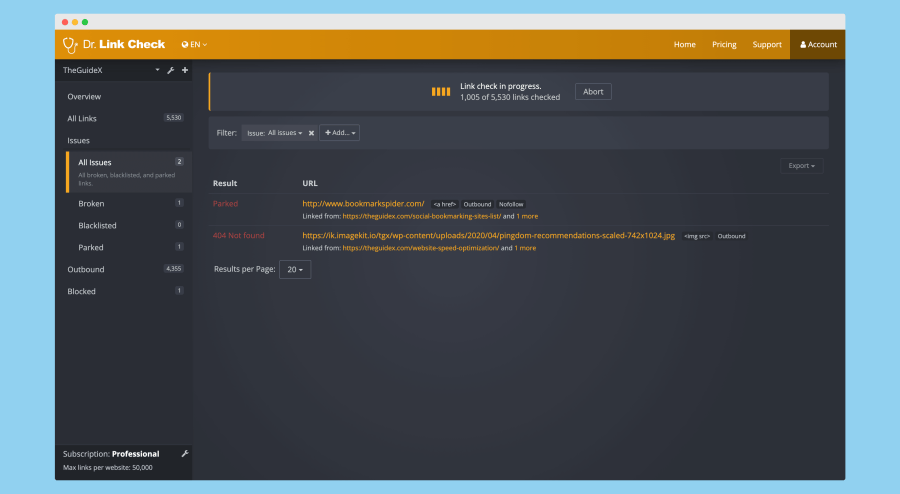 If you click on the "issue with links" option in the dashboard, it will further redirect you to a page where it shows all the links it finds issues with.
As you can see in the image above, it shows an issue with two links and as I'm on their professional page, it also checks issues using various methods including PhishTank, and Parked Domain.


It also shows the link of the page from where it finds the issue and anchor keyword along with a few more details about the anchor link. Once their crawlers find the links with having issues, you can import them in a CSV file and fix them accordingly in the future.
Bonus Method
Here are a few more methods that are helpful to investigate broken or dead links on your website and helps in fixing them. As per your convenience, you can try these methods as well.
Fix Broken Link Using SEMrush or Ahrefs Audit Tool
In bonus methods, the first method which I like to share with you is using site auditing tools link SEMrush and Ahrefs to find broken links on your website. Although, sometimes these methods wouldn't work for you to detect each and every broken link of your website – but still it's like a cherry on the top.
I frequently use this method to find and fix broken links on my website in no time. It is really helpful but the thing is, tools like this cost a lot more than any other tools available in the market.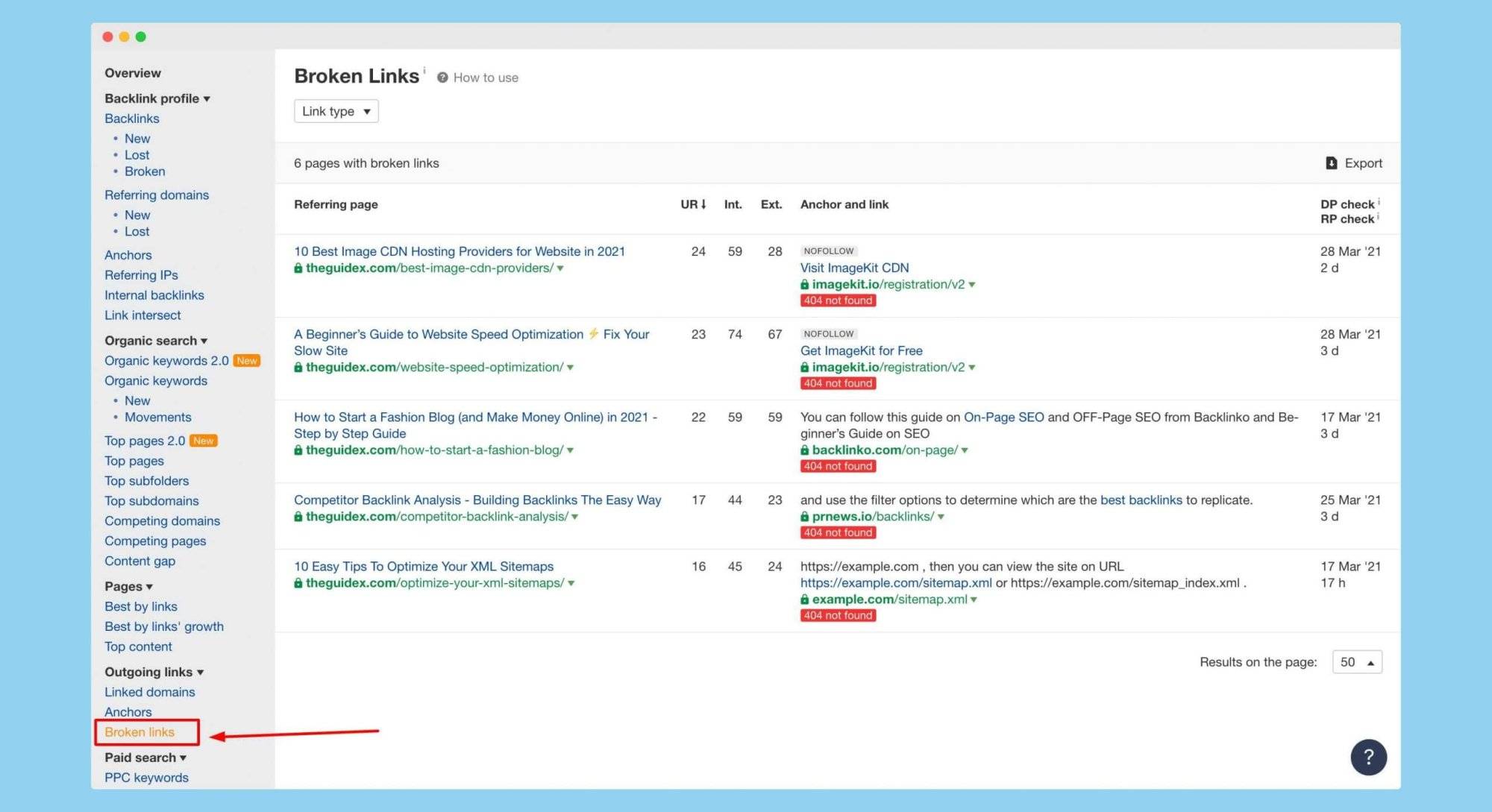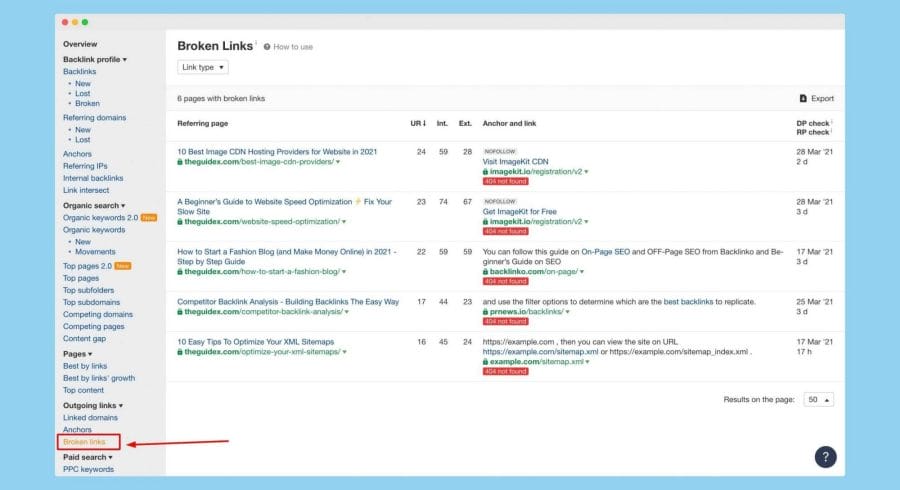 As you can see in the image above, when I enter my site URL in Ahrefs and then clicked on the "Broken Links" it really helps in showing the broken links that exist on my website.
And once you find these broken links, you're just a few minutes away from fixing them. Ahrefs can be costly for finding and fixing broken links, but they offer a 7-day trial for just $7 without any capping. Along with it, SEMrush also offers a free trial on their site auditing tool which helps you in fixing broken links on your website.
Fix Broken Links Using Google Search Console
The second method which is generally considered by most bloggers is to find the broken links using Google Search Console and then fix them on the website. Usually, I don't prefer this method because it takes a lot more time to show broken links on the "Crawl Error" page of the webmaster.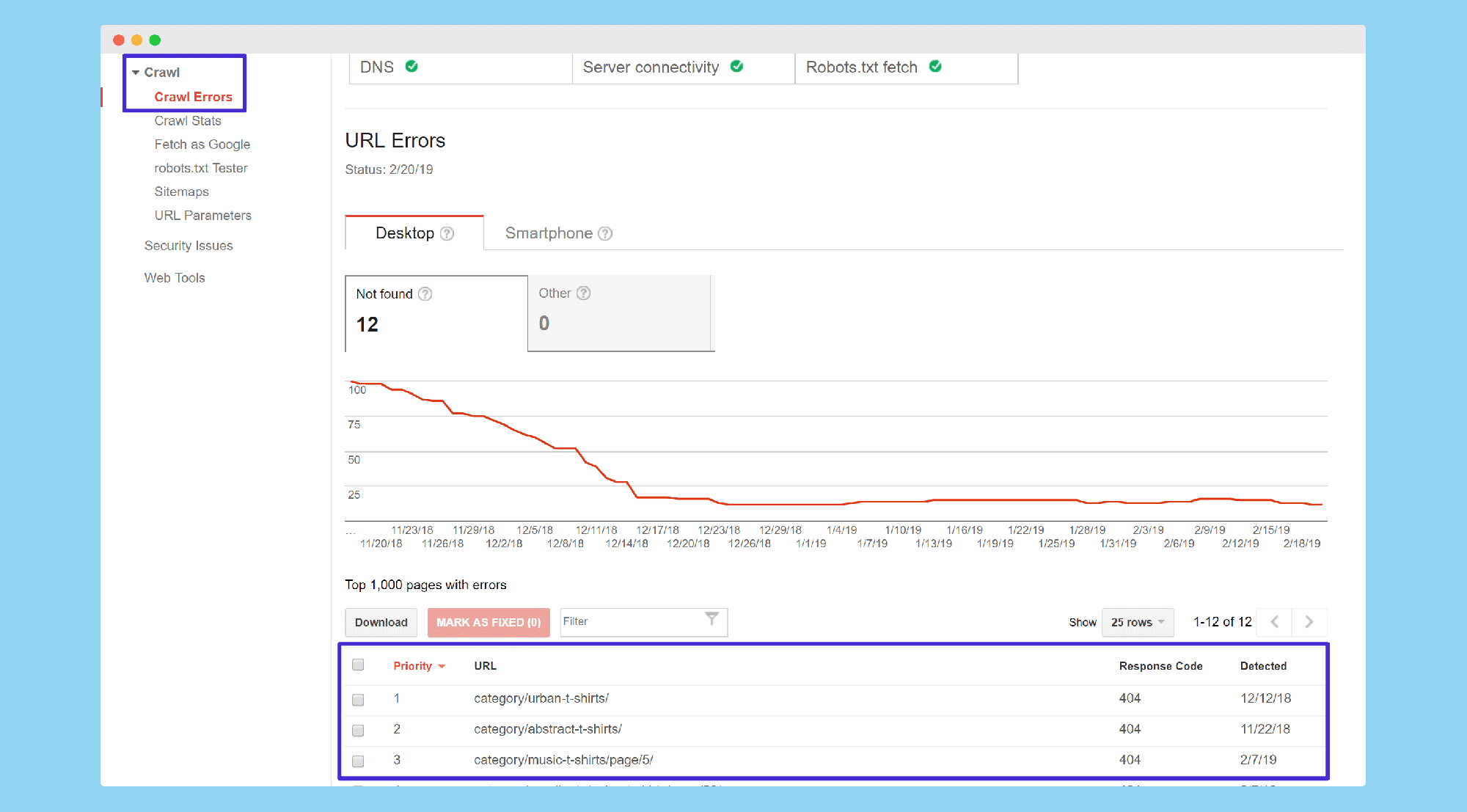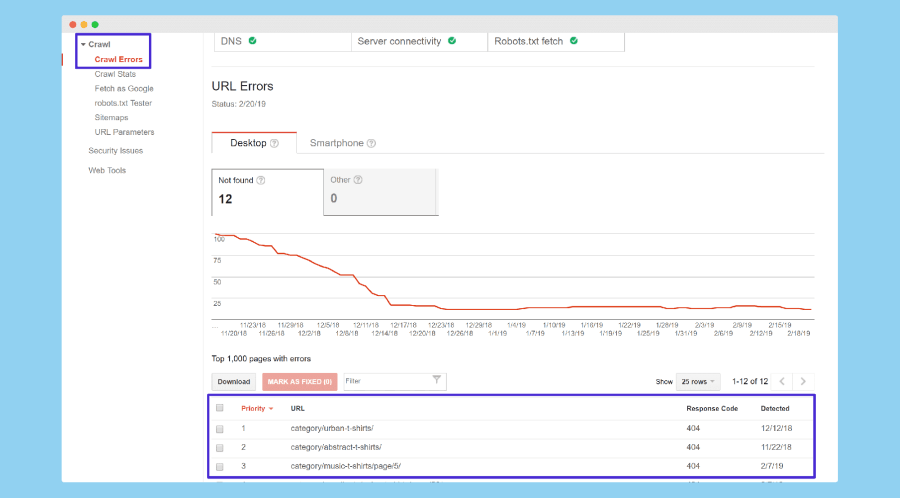 In order to get started with Google Search Console, you first need to verify your site in the search console, and then after a few weeks, the results will get updated and you'll see the "Crawl Error" report in the console.
Fix Broken Links Using WordPress Plugins
Fixing a broken link using a WordPress plugin is another most convenient and powerful thing. If your website is hosted on WordPress CMS, then you'll find a few most powerful plugins, which can not just detect the broken links for you but also provide an easy option to remove them from your website in a single click.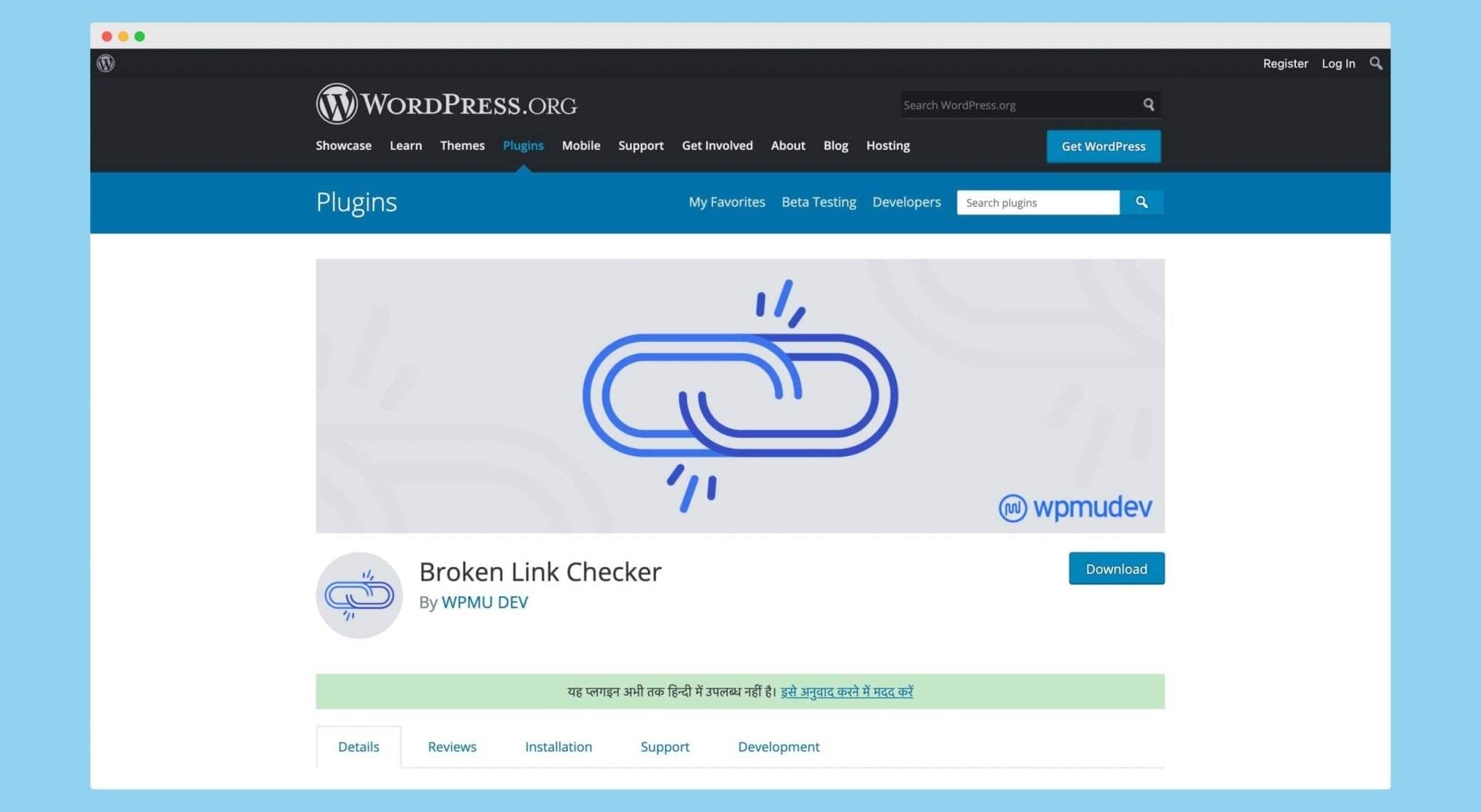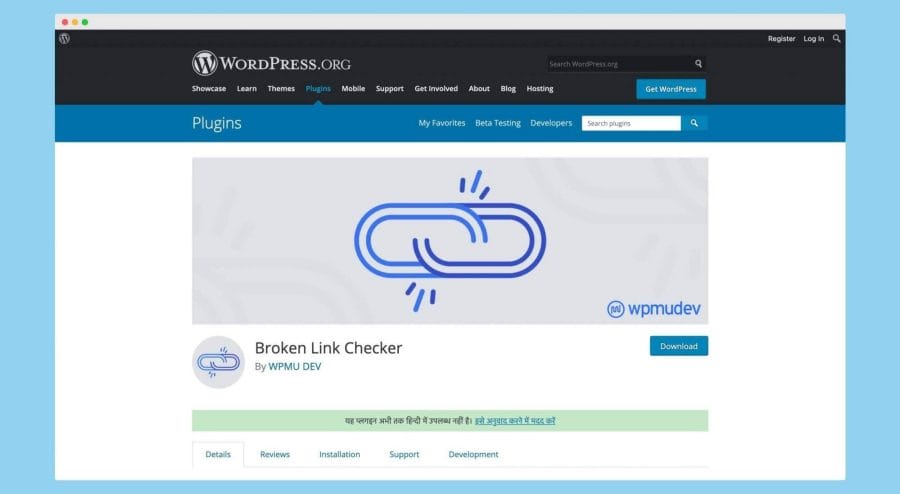 For this, you can try using the "Broken Link Checker" plugin which is available in the WordPress repository for free. This plugin is really helpful and easy to use. It allows not just to check the broken links on your website, but also allows you to change the link or remove the link within a single click.
The only downside of using this plugin is the consumption of heavy resources. It takes a lot more server resources to find the broken links of your website and if you've hosted your website on shared hosting, then sometimes you'll see a slight downtime on your website.
Frequently Asked Questions (FAQs)
Still, got a few doubts? Here are a few FAQs which are generally asked by users.
What are Broken Links?
Broken links or dead links are a type of links which is doesn't exists anymore on our website and when someone clicks o those links it will redirect them to a 404 page.
How to Fix Broken Links?
If you found any broken links on your website using the tools I mentioned above, either you can remove them from your website, change the link, or redirects them to some other page which is relevant to the topic.
Wrapping Up!
In this guide, I tried to share the best methods to find and did broken links on your website. I highly recommend you following these methods for your website to keep it safe and prevent any negative effects n your website due to it.
There are a lot of other methods which you can find on the internet to solve issues on your websites but the methods I shared above works accurately and is safe to follow without any complications.
If you liked this guide, don't forget to share it with your friends and make them aware of broken links and the negative impact of broken links on your website because sharing is caring 😁
Also, let me know if you have got any questions in the comment section below.