Nowadays, mobile phones are used by more people than computers and laptops. Therefore, it becomes crucial for all website owners, especially WordPress site owners, to turn their websites into apps in order to increase their revenue and organic visitors.
When an app is built from scratch, especially to be used on mobile devices, it is called a native app. But it is costly and time-consuming for a business to start its own native app. To minimize the time and cost, the best alternative for websites is to develop progressive web apps.
In case you have a WordPress website, and you are wondering how to install a progressive web app on your site, you have come to the right place. This article will clearly explain the meaning of progressive web apps and how to install them on your WordPress site.
Read on!
Meaning of Progressive Web Apps:
Progressive web apps run in browsers, and they appear and function a lot like native apps. But the key difference is that these PWAs are built using the same codes used for building websites like HTML, CSS, and Javascript, and are not created from scratch like native apps.
Progressive web apps are faster and more convenient to use than native apps. Even famous sites like Twitter, Pinterest, etc, have progressive web apps that work just like a native app.
The best choice for all site owners is the Progressive web app (PWA) because it is more convenient and less expensive to create than traditional web apps.
Essential Setup Needed to Setup Progressive Web App in WordPress:
Before enabling progressive web apps in your WordPress site there are three main things that you need to cross-check to ensure your site's compatibility. These are the must-haves in order to install PWA for your site.
Let us have a look at the checklist.
PHP: Your website must be running PHP 5.3 or higher to be compatible with PWA.
The version of WordPress: Ensure that your WordPress should be updated to version 3.5.0 or any version above that. Those of you who don't know what WordPress version you are currently using can take a look at this article to find out.
HTTPS or SSL: It is important to ensure that your site runs on HTTPS or SSL connections to enable PWAs.
Once you have verified these points, we shall continue with the steps to install PWA on your WordPress site.
Steps to Setup PWA Using Super PWA Plugin
The easiest way to set up PWA in your WordPress site is by using the plugins. Although there are a variety of plugins available in WordPress, we are going to use the "Super PWA" Plugin for this process.
We strongly recommend this plugin for our users because of its simplicity and quick installation and running of this plugin. This plugin comes with many advantages, such as,
Easy procedure to convert WordPress site into PWA
Pages surfed by customers is stored on their device and can be viewed even when they are offline
The regular release of new versions and updates
A lot of customizable PWA features such as application icon, background color, setting up the offline page, etc.
The simple one-click process to install PWA on mobile of the users
So to install this top-rated plugin and start using it, you can follow the simple steps that we have given below.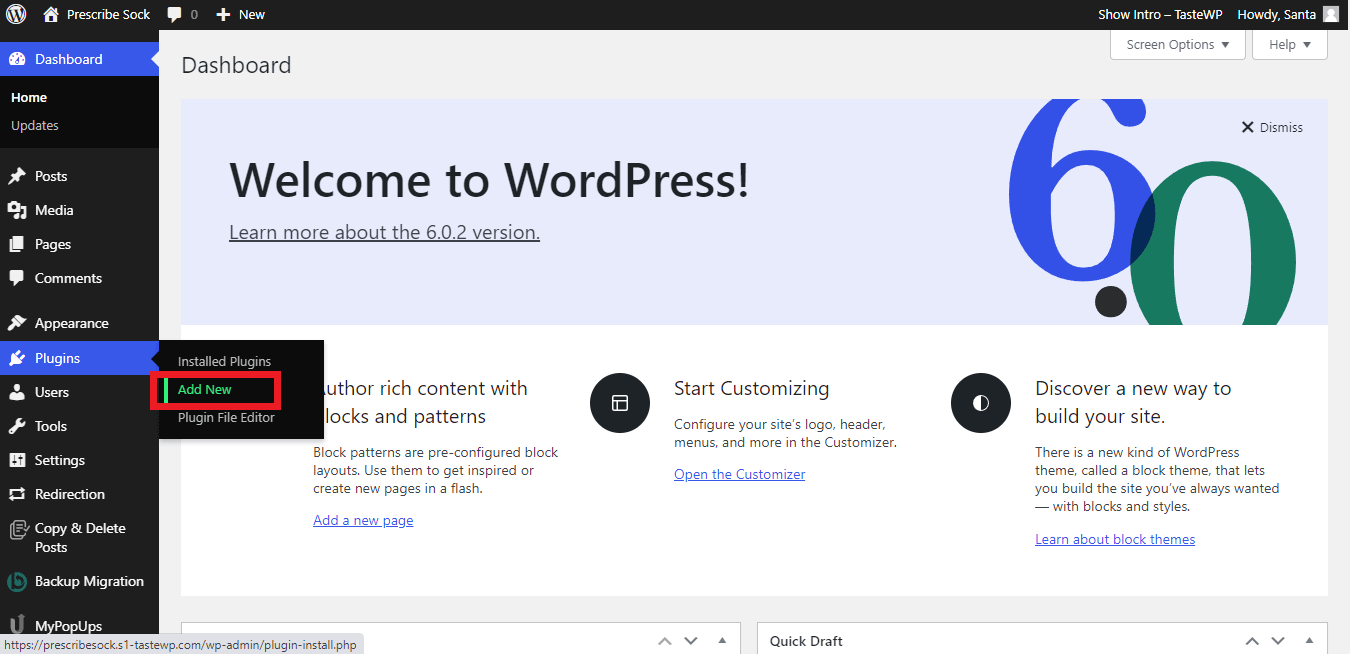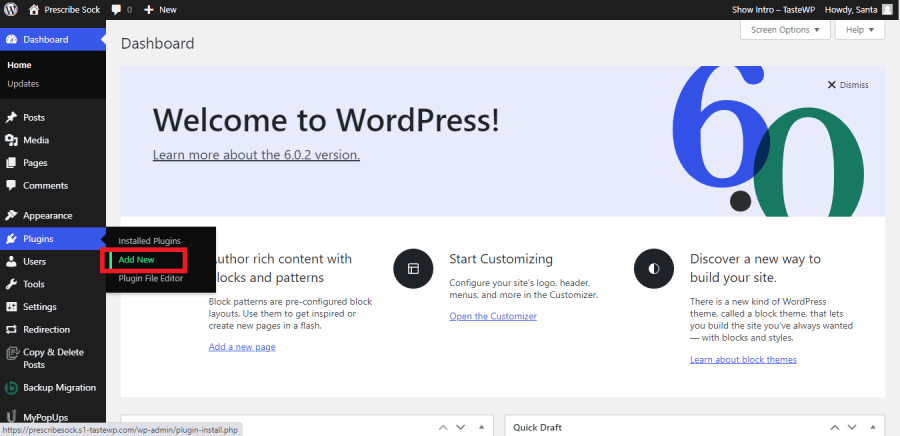 First of all, from your WordPress dashboard go to Plugins -> Add new.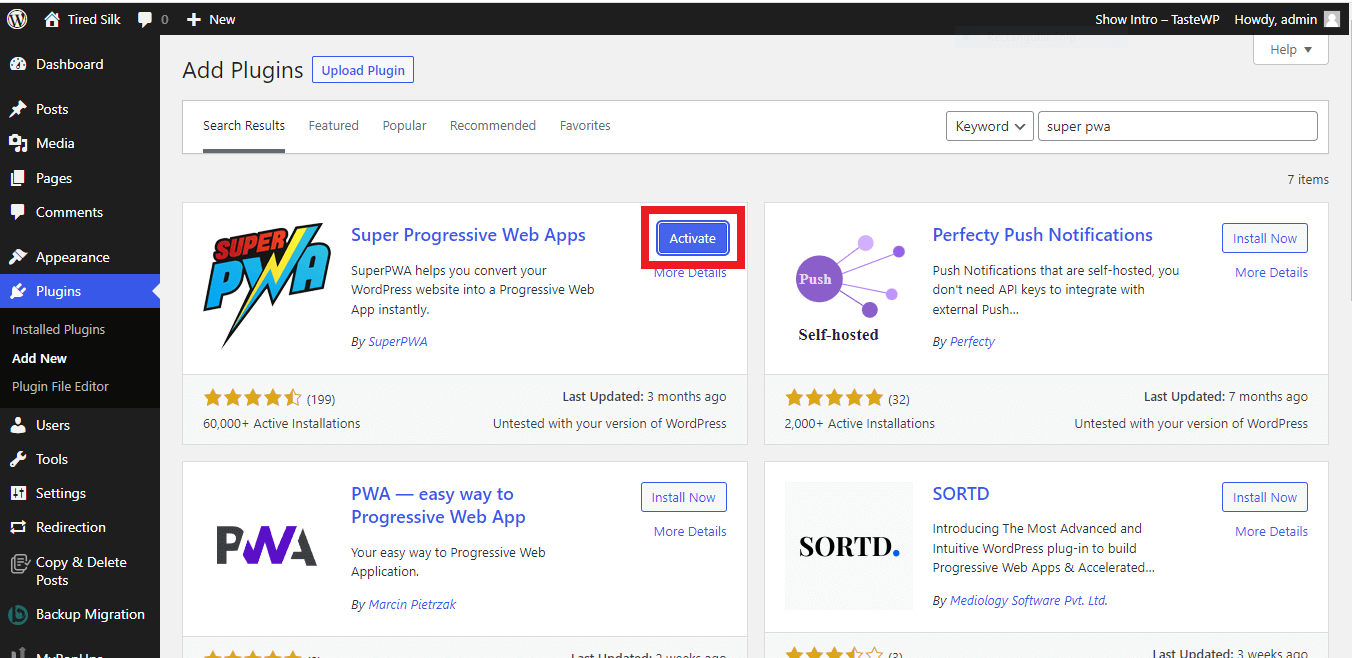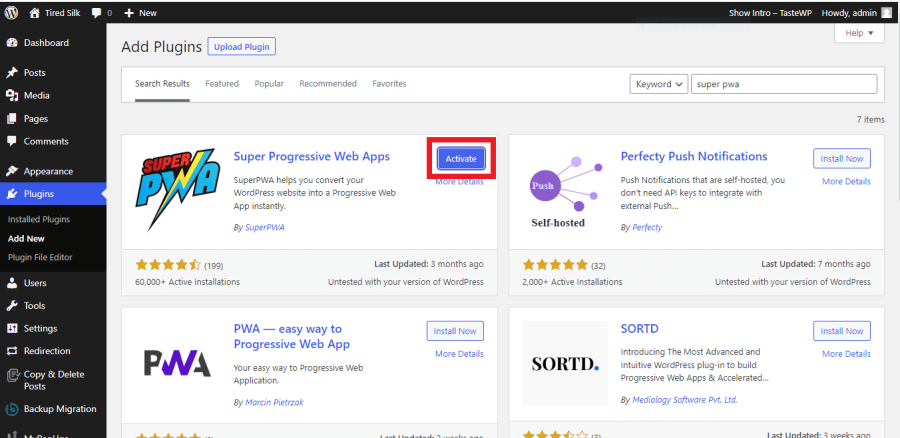 In the search box, search for the "Super PWA" plugin. Click on the plugin to install and activate it, as shown in the above picture.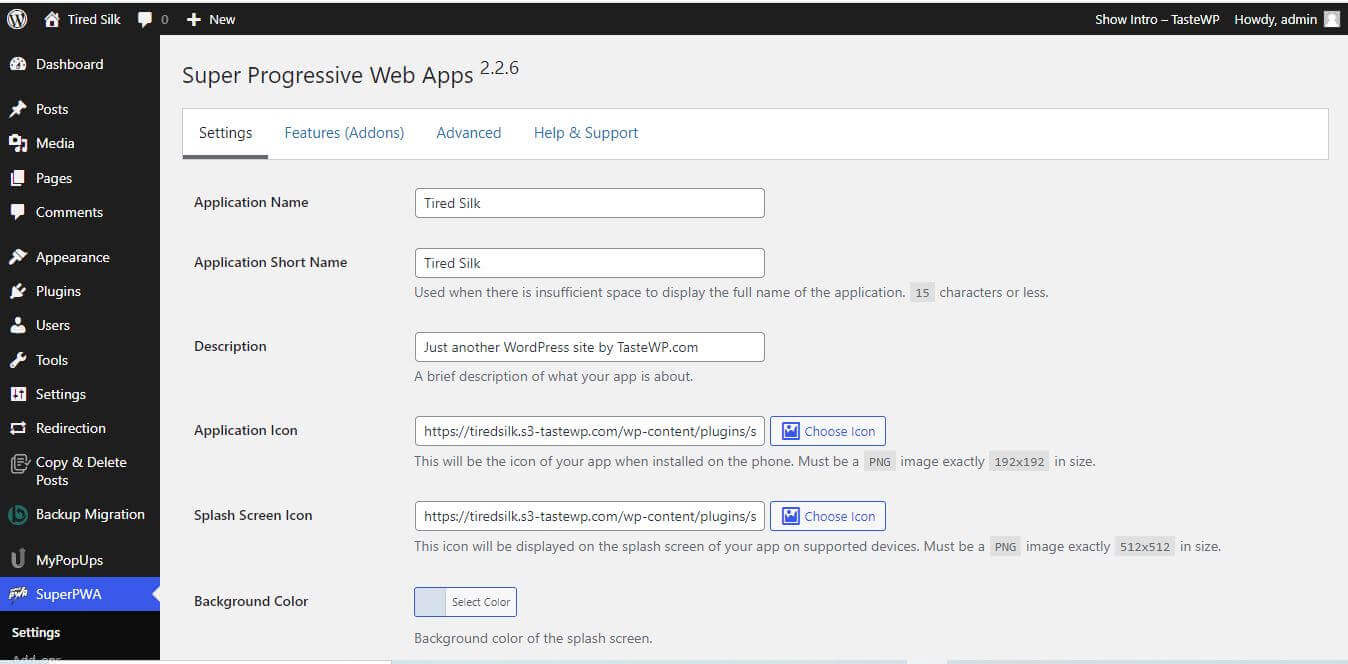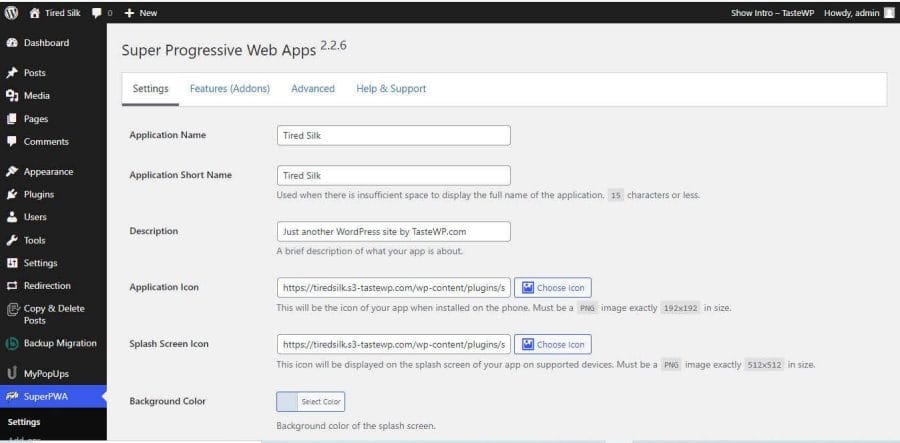 Once installed, the WordPress site will take you directly to the plugin customization page as shown above. Here you can do customizations such as
Application name
Application short name
Application icon
Splash screen icon
Themes
Background color
You can make any desired changes to the above list on the configuration page and save the settings as you go. That is all! Now your site can also act as a Progressive web app on the mobile devices of the users. Yes, it is as simple as that!
Other Best Plugins for PWA
Although Super PWA is the best plugin, to provide you with some other best options, we have given you a list of other useful plugins you can use to install progressive web apps on your site.
PWA for WP and AMP: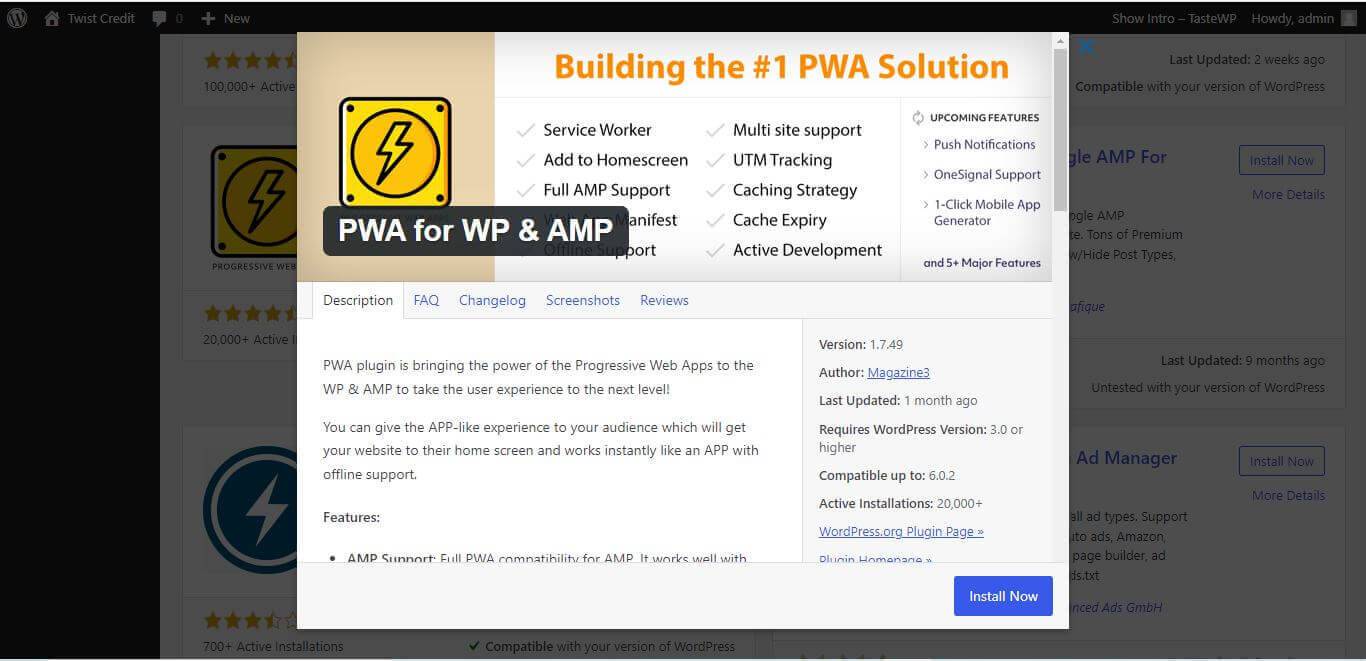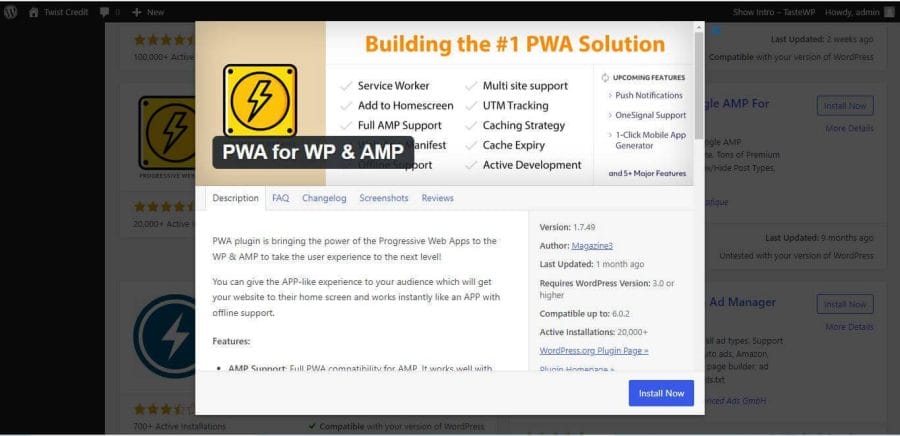 This is another top-rated plugin that comes with many features. PWA for WP and AMP is a free plugin that you can install and use. This plugin comes with full AMP support and multisite support.
Other than that, full screen and splash screen function, offline support, cache expiration options, etc, are some of its notable features that make this plugin more likable.
Progressive WordPress: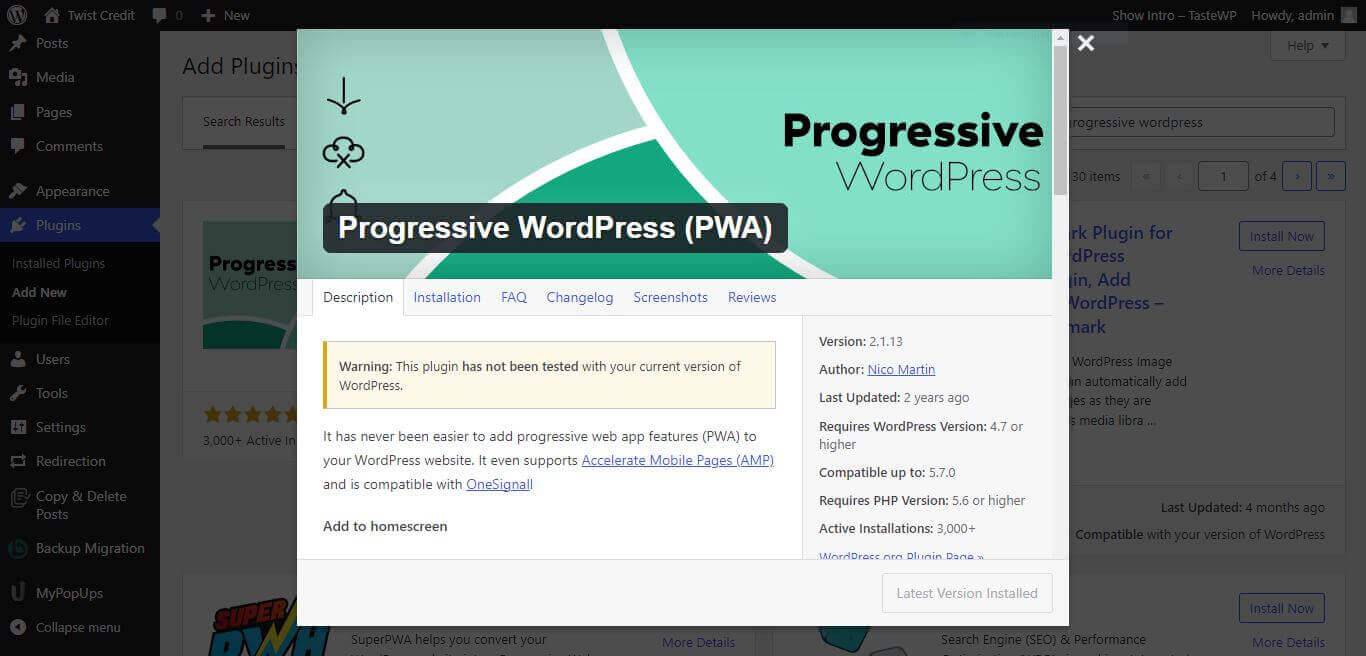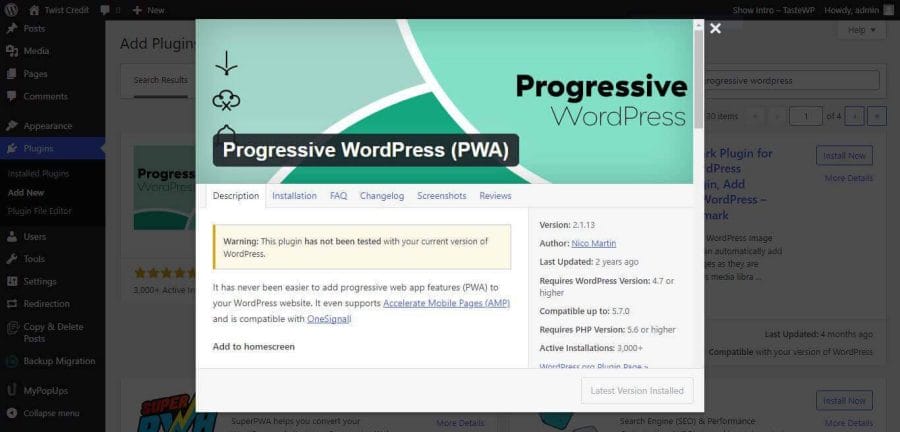 Progressive WordPress plugin that has similar features to other plugins listed above. What differentiates this plugin from others is that it is the first PWA that fully supports PWA on AMP pages.
This popular WordPress plugin offers an integrated user experience and has an average rating of 5 stars out of 5, making it the most trustworthy plugin available.
PWA for WordPress: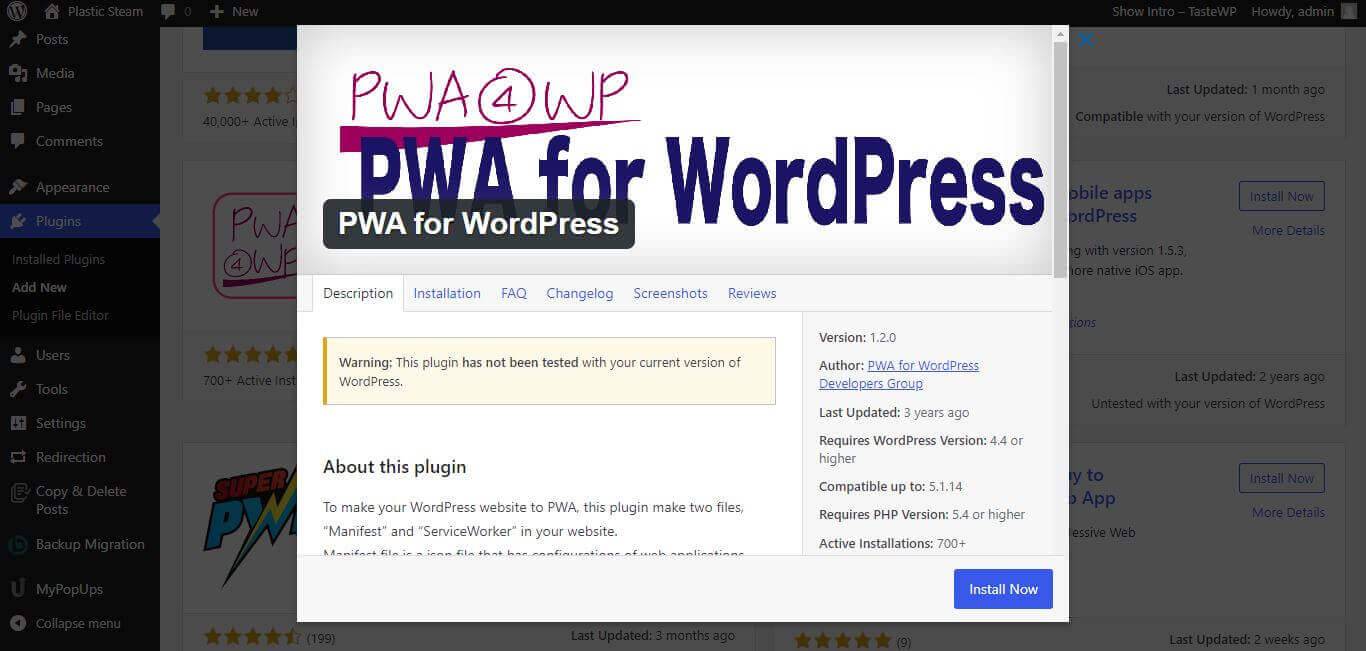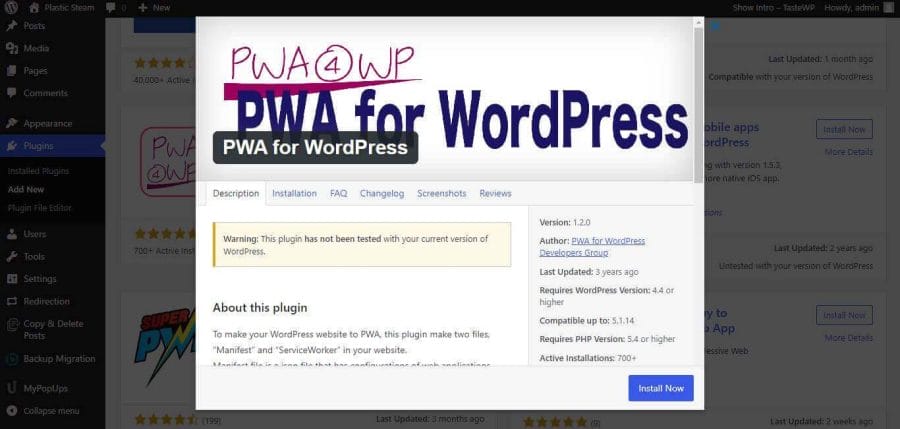 This plugin uses manifest and service workers to turn your website into PWA. It supports multi-site setups and gives you the option to exclude certain URLs from the cache.
But we suggest keeping this plugin as your last resort as this is not tested with the new versions of WordPress.
Frequently Asked Questions (FAQs)
Q1. Is it necessary to have a PWA for your WordPress site?
A1. With the increase in the number of mobile users, having a PWA for your WordPress site will help you to rank your website at the top. Moreover, it is simple to enable PWA for your WordPress sites. So why not?
Q2. What are the customizations I can do in the Super PWA plugin?
A1. The super PWA plugin offers various customizations such as application name, Icon, splash screen color, background color, theme color, offline page, orientation, etc.
Q3. Is there any essential setup needed to be taken care of before installing PWA on your WordPress sites?
A1, Yes. Before installing PWA you need to consider these three setups:
PHP 5.3 or higher
The WordPress version should be 3.5.0 or any version above that.
Your WordPress site should be running on HTTPS or SSL.
Final Thoughts
Every business needs to stay with the latest updates in technology to thrive and be successful. One such technological update that all users expect from websites is to have an app. PWA is the simplest solution for you to stay updated with this customer's requirement. So use this guide and start your web app today!
We hope this article clearly explains the needs and step-by-step solutions to install PWA into your site. If you have any doubts, do contact us for assistance!