Weirdos are everywhere, including your YouTube videos, Memes, Social media, and even the next-door neighbors sometimes!
To your amazement, you can find weirdness even on the websites that you spend your time in.
You might have gone through the funny, witty, and weird websites but push to stay or learn a bit more about them. This is just amusing entertainment that the internet provides for you.
Are you getting bored and searching for something exciting and funny?
It is vital to ease your stress after a long tiring day and cheer up in full swing. You can also take a glance at some ideas and make a unique website of your own. For a confused and lame moment, such websites can work as an energy drink!
Despite being weird and funny, their websites trend with many audiences and gain popularity amongst internet lovers. There's a mechanism on which such sites rank on top!make
A visitor visits a weird website and spends thinking about what kind of nonsense this is! Sometimes, you might even like the design or get driven away by the idea or concept that they follow.
Then you even end up sharing its link on social media, and other followers glance at it.
Ultimately, the website's unusual fun part amazes people, and their out-of-the-box designs give them a top position on search engines.
Let's sneak out at the top 15 weird and funny websites, apps, and games of 2023.
Wasting time or spending time on useless websites is sometimes the best way to refresh yourself.
Although many have come to an end after Adobe Flash Player, many still do not need it to take the internet away by their storm.
Weird Website List. in 2023
1. Quick Draw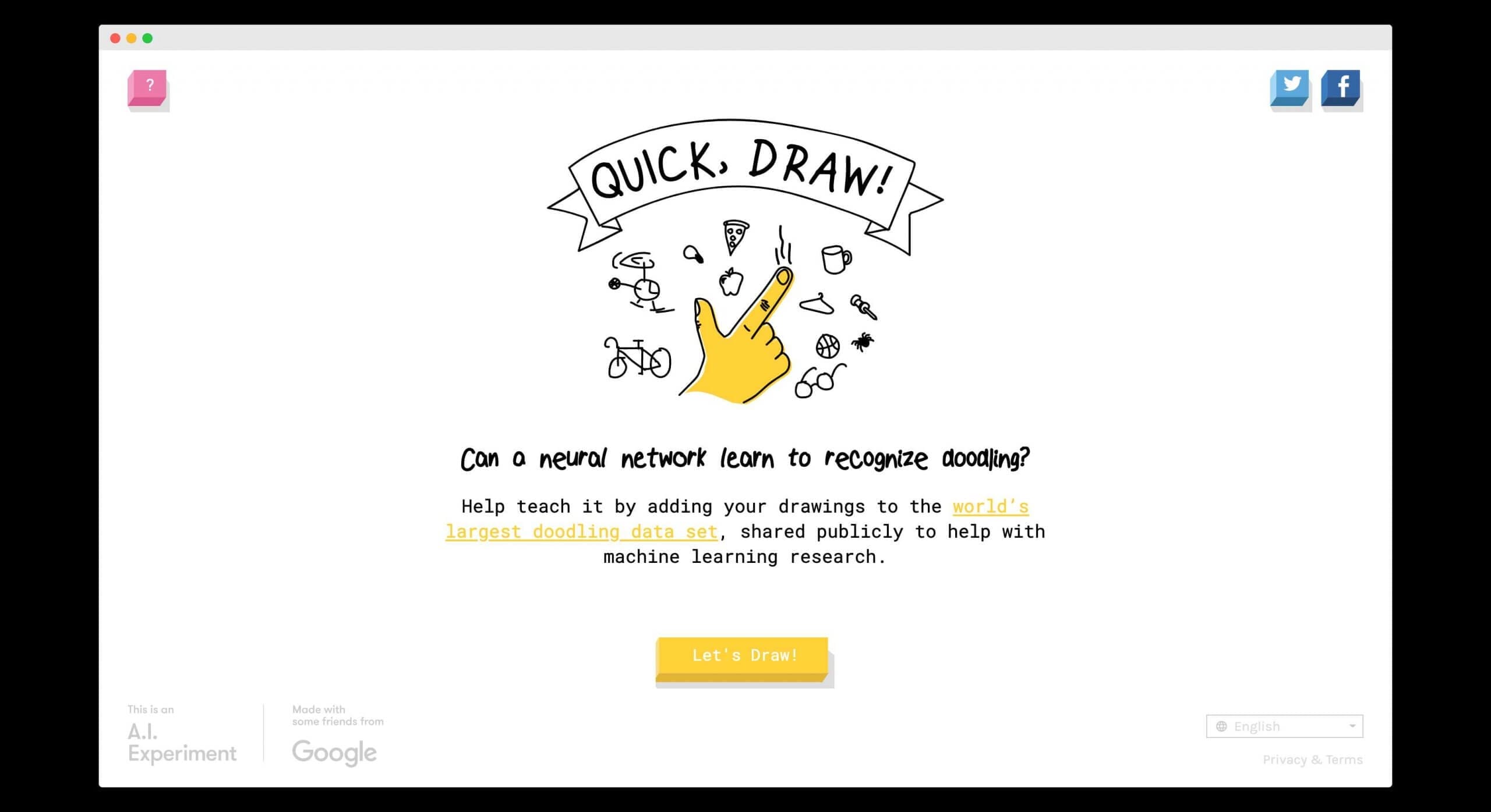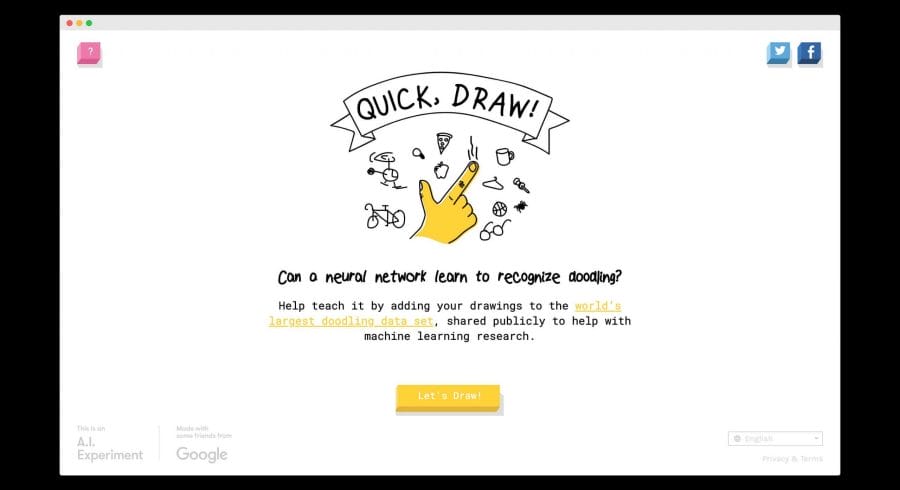 Visit: quickdraw.withgoogle.com
We have found it as the weirdest website on the internet today. As the name says, this portal uses machine learning for entertainment.
There's a game in which you have a silly word, e.g., egg, and you have to draw it instantly. While you draw the things, the network makes guesses about the shapes and patterns, and you need to answer it back.
Your 'network' starts understanding the drawing styles when you play more of it. Isn't it baseless to do anything like that?
Well, we are here to identify the best of awkward and pointless options, so keep getting surprised!
The thoughtful idea behind creating this website was to make people familiar with AI and equip them with machine learning.
Mainly, AI handwriting recognition was the base of this game creation, and the game users use more than 1 billion doodles to date.
2. ZoomQuilt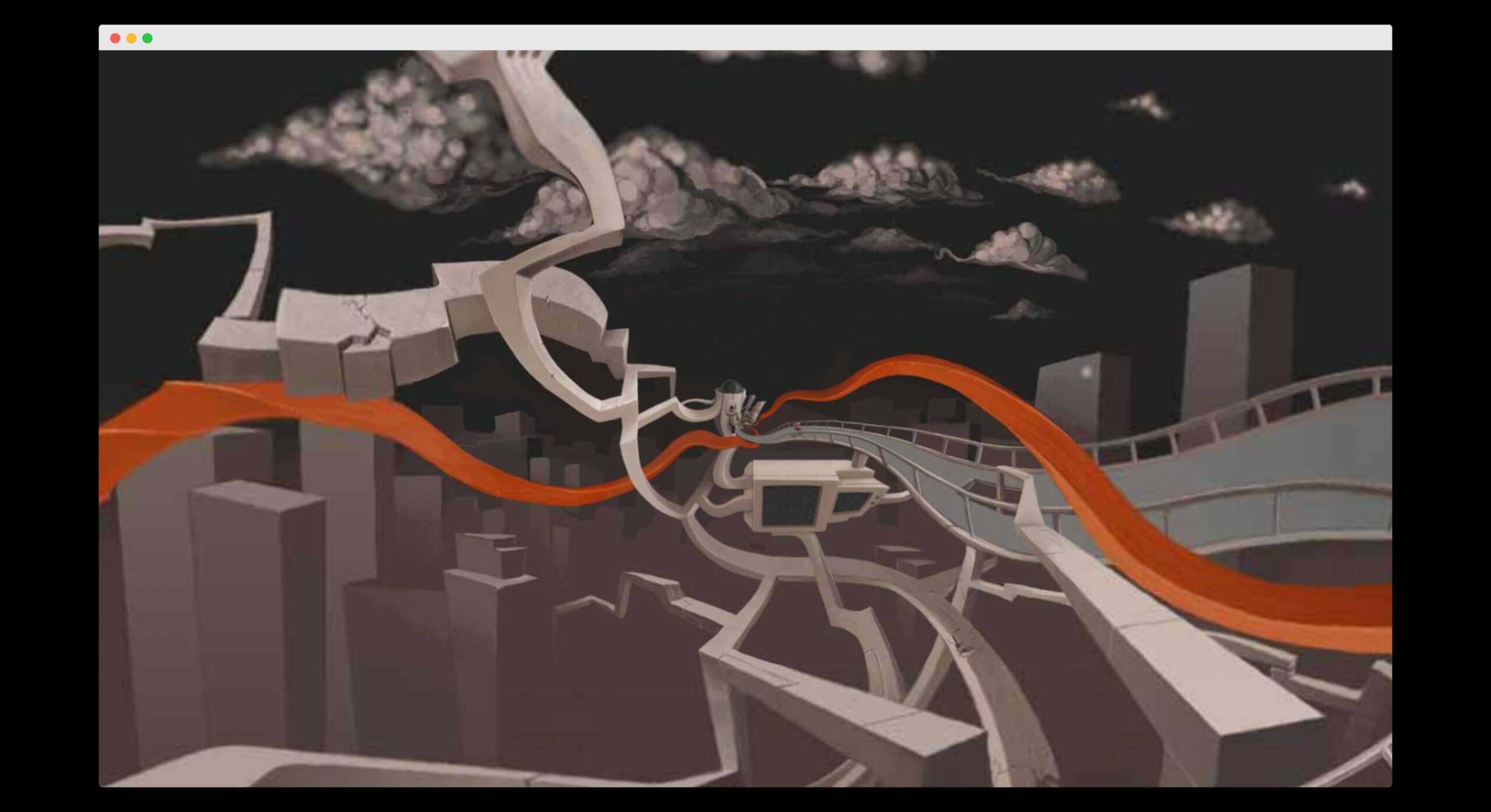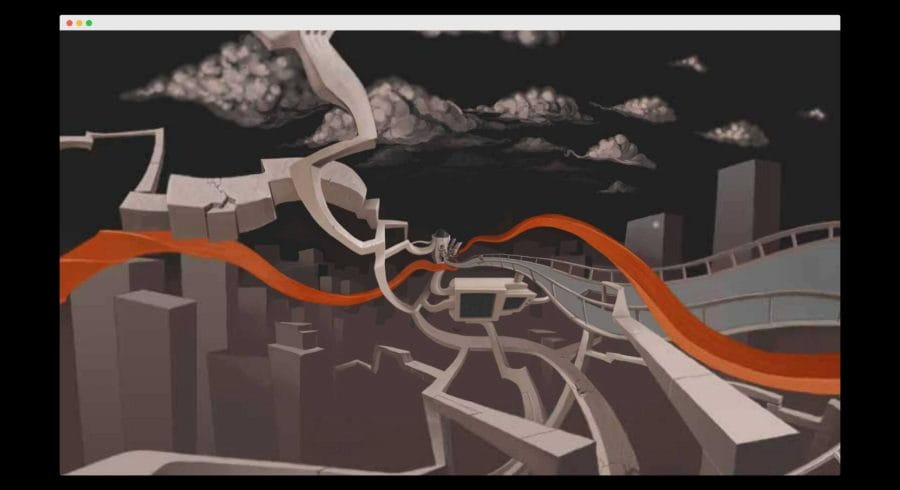 Visit: zoomquilt.org
If you are a bit older, this name might strike your mind only if you are fond of such Timepass websites. ZomQuilt is into existence since 2004 and ranks amongst the top weirdest websites.
Do you remember those engaging in those astonishing paintings with some zooming patchwork?
It is a truly psychedelic and perplexing process that seems no end to it. Users can manage the speed with their keyboard arrows, although.
Famous illustrators from Berlin created a set of hypnotic pictures that the credit goes to the leading artists, Nikolaus Baumgarten.
Their work is an epitome of creativity as the combination of vivid artworks they created got famous as the zooming screensavers. You can better recall it as the Android Live Wallpaper.
3. Nooooooooooooooo.com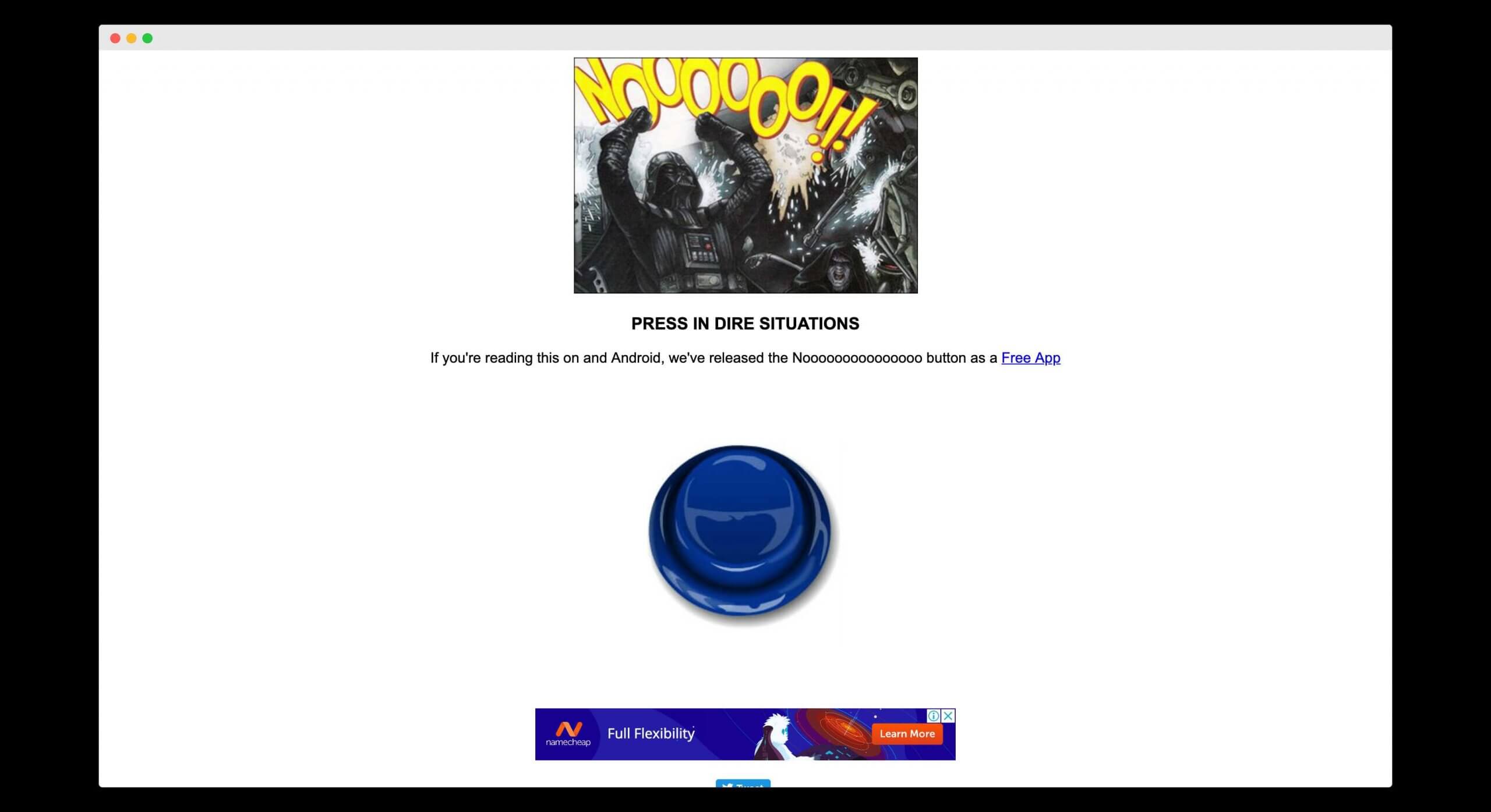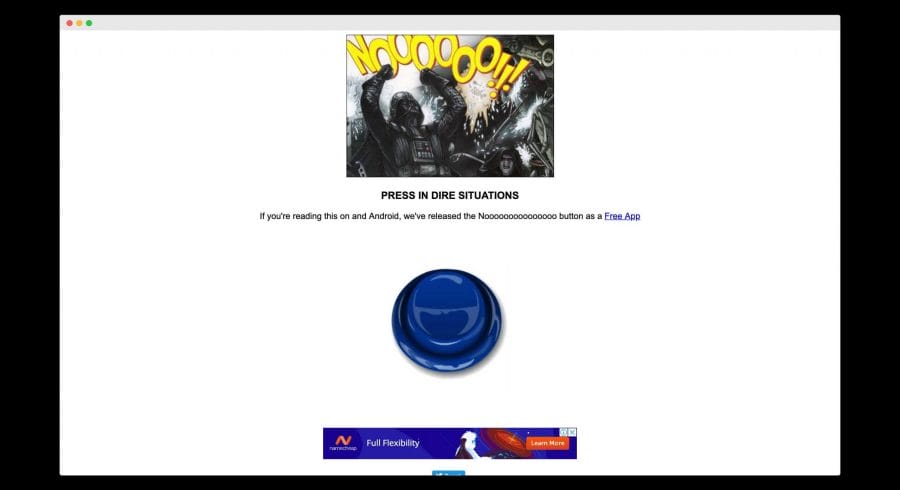 Visit: nooooooooooooooo.com
Are you pissed at the office?
Is your life taking a toll on your mind with daunting emotional hiccups?
If you reach the peak of your frustration and feel like moving heels out of place, this funny website might bring you back to pace.
You can count on this one to get complete mood relief. There's an interesting 'geek' button on the website, and you have to push it instantly and wear your headphones for a noooooooooooooooo therapy.
The classic exclamation goes perfect when the dark villainous character 'Darth Vader' turns into a joke and a subject of a laugh.
The whole plot is hilarious, and we bet your problem cannot be more serious than his tragic situation! The best thing is no matter how vulnerable your position in life, pressing this button can give you an unexplainable relaxation for sure.
4. MapCrunch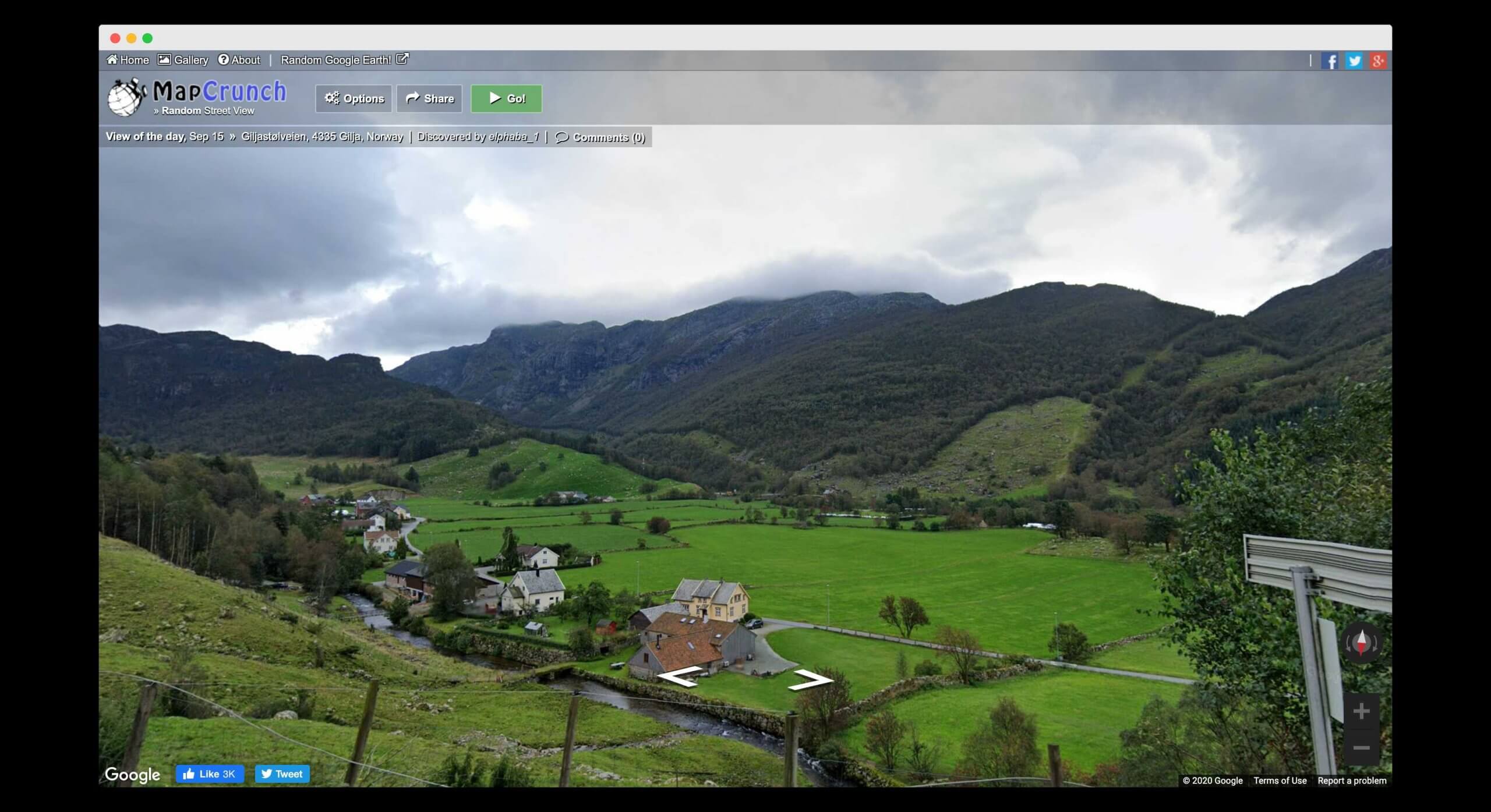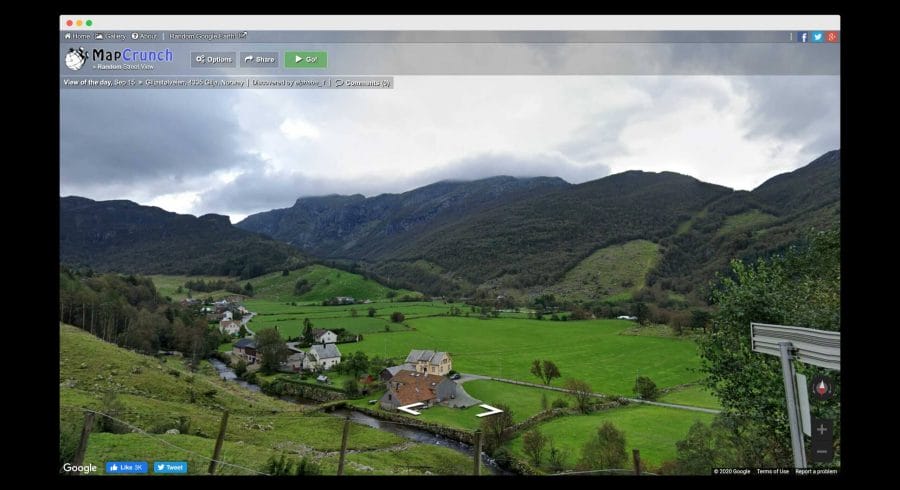 Visit: mapcrunch.com
Have you heard of the 'MapCrunch Game'? This funny website is similar to that. How fascinating it is to explore the unknown world corners with the help of a Google street view.
Users can enjoy a virtual tour on Earth and enjoy the incredible landscapes without actually reaching there. It is a wandering journey that can ease your mood and refresh you from the regularity of life.
Visit the website, click at 'hide location,' then press 'go' and start up a quest to search and find other airports. The famous Tumblr community created this excellent website in 2012, and its usage increased at an unbelievable speed of 1500%.
5. Never think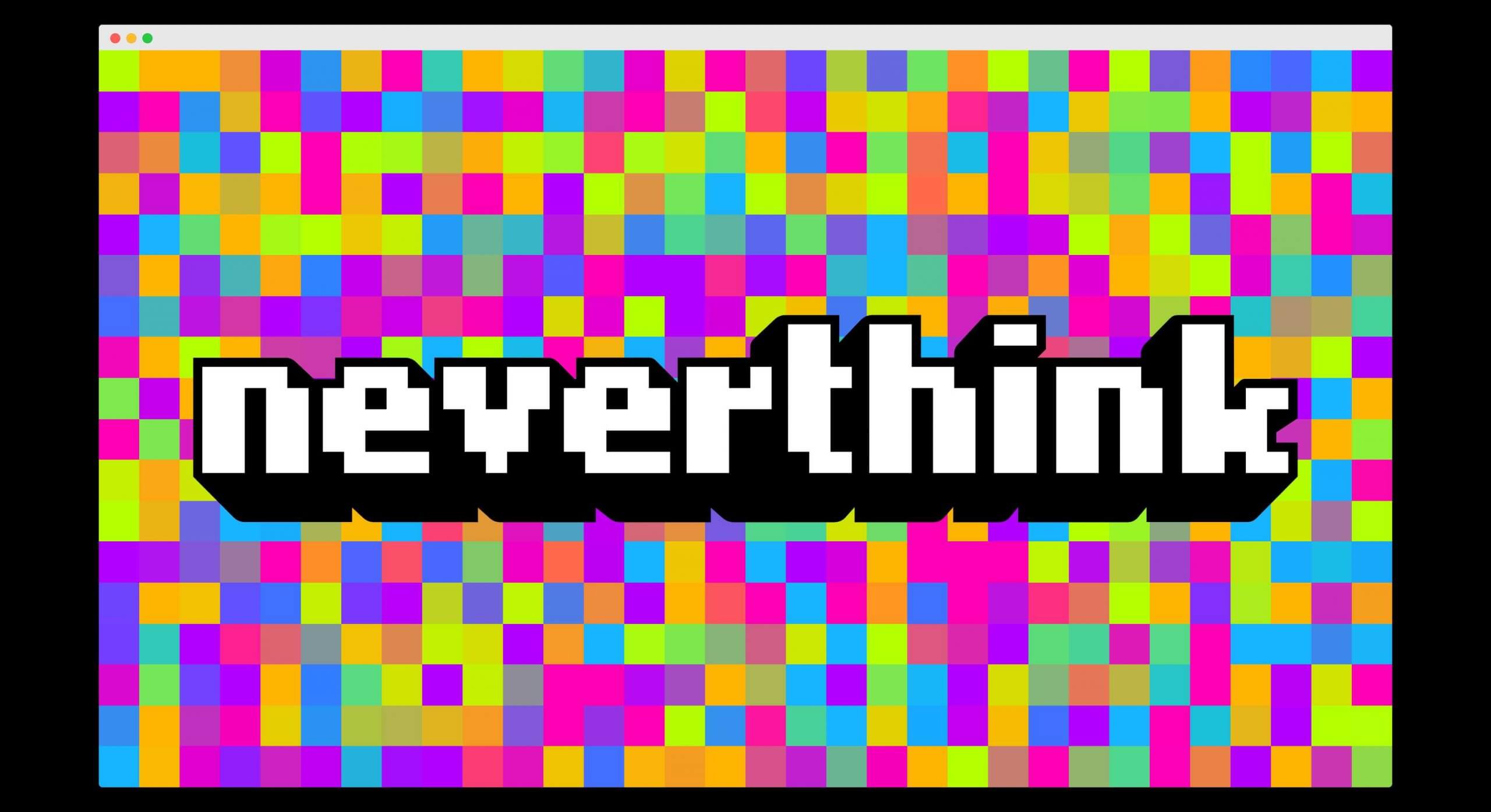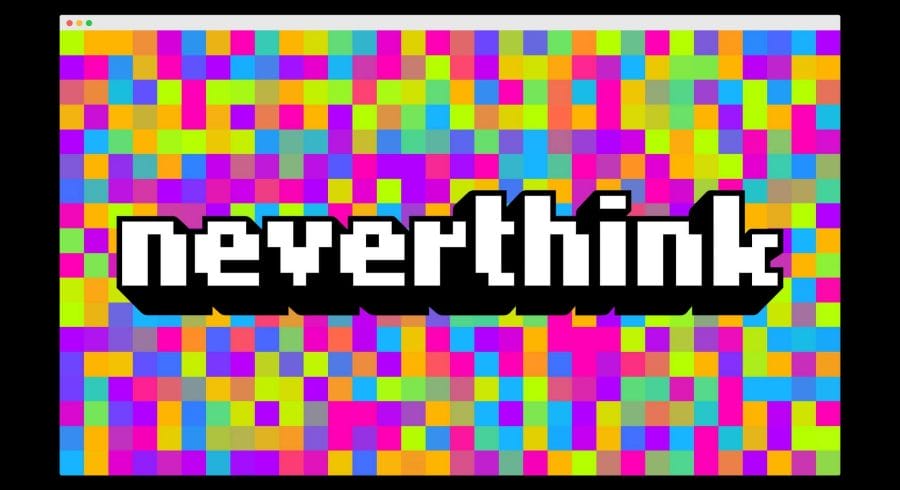 Visit: neverthink.tv
Next weird website on the list is futuristic and resembles the Television content uniquely. This app has a vast collection of pointless and overwhelming videos that can pop out the giggles from you.
You can even get access to a lot of content at a single place without switching between the movies and channels.
Users who desire to search and watch weird content can find a lot of material here and also get an option to choose and watch something interesting.
The amazing fact about this app is you get to watch the curators of YouTube with less than 100 subscribers. You Tube base and promote them here. Distinct algorithms and unique techniques end up making a selection for the best set of videos.
6. PointlessSites.com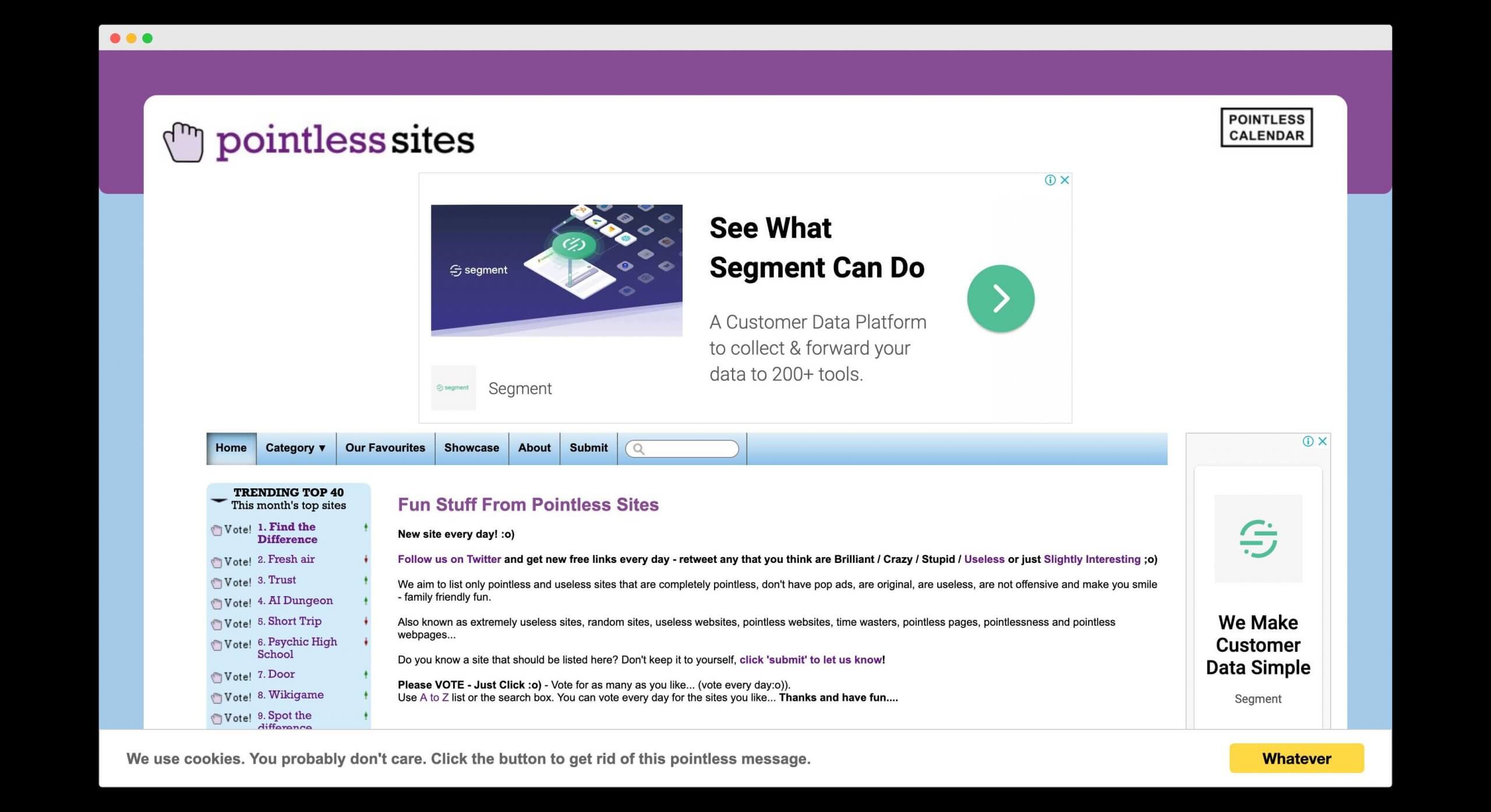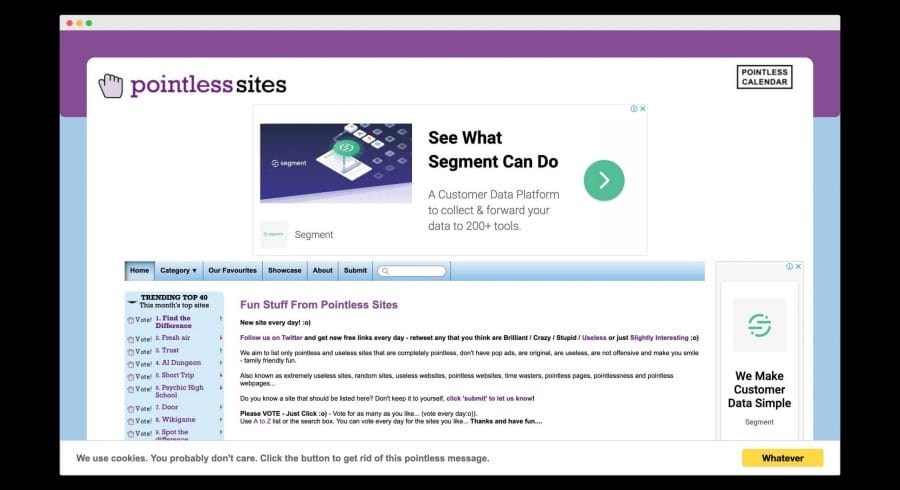 Visit: pointlesssites.com
It stands on top of the list of 'Timewaster' websites. You get an aggregate of all leading websites that are rich in nonsense and funny backgrounds.
Remember that the sites listed here have all the features that relate to no purpose and no valuable content. It is a fantastic platform when you are looking to land at a single point and get so many options for passing out time.
7. The Useless Web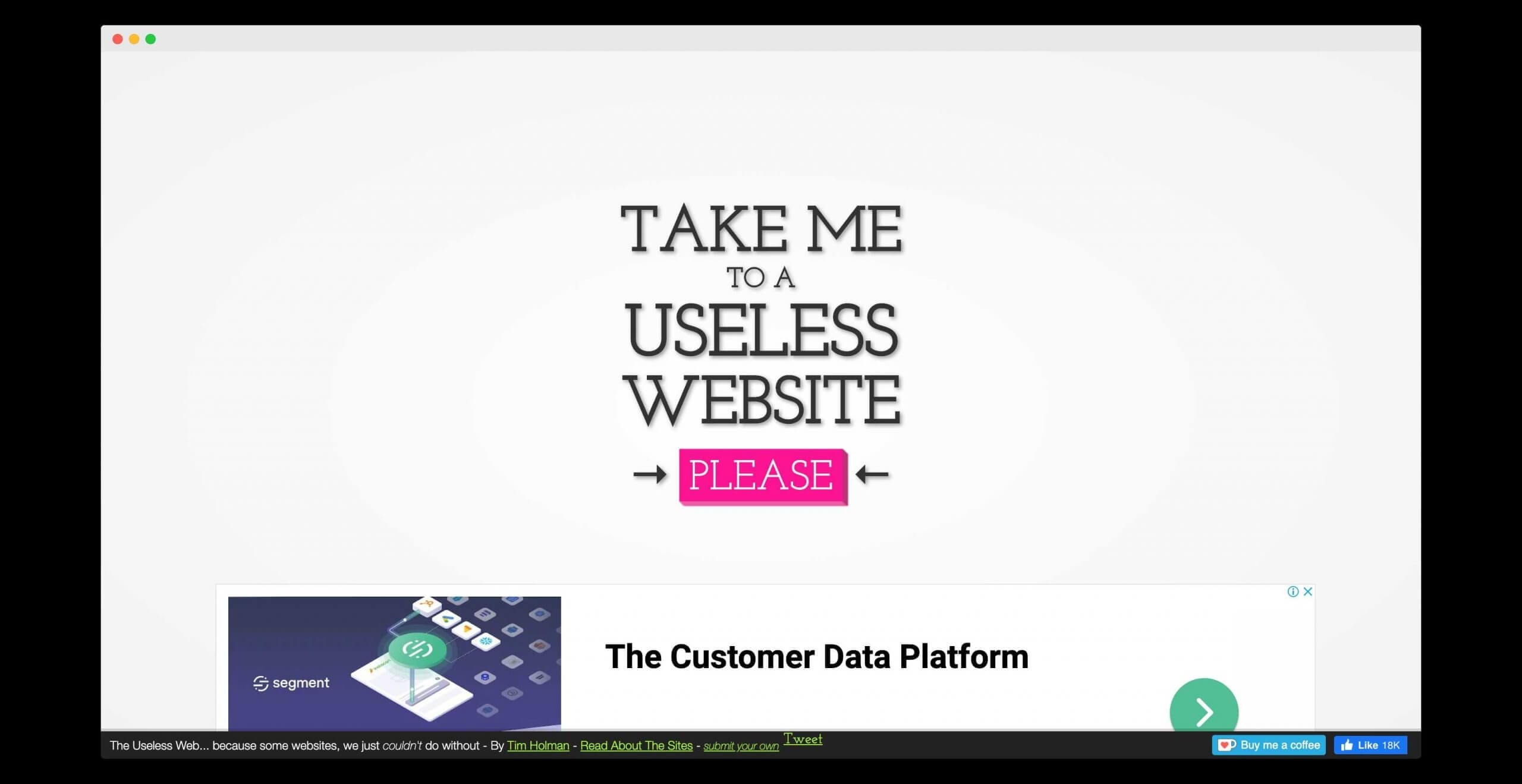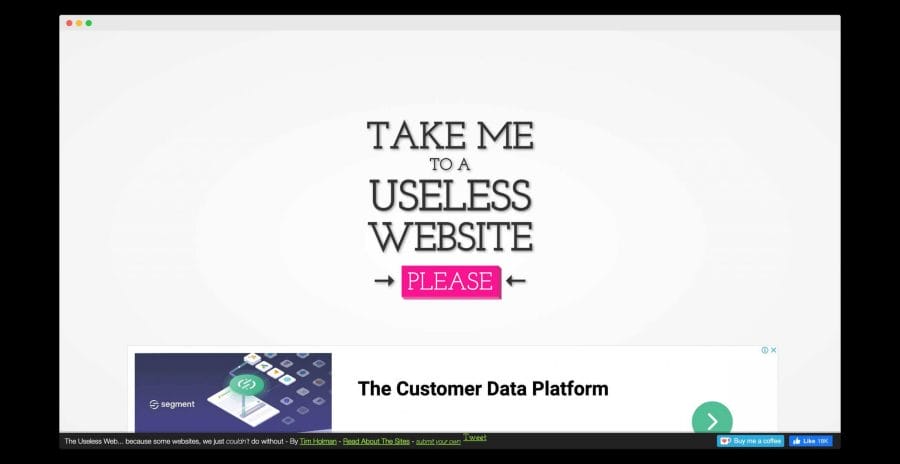 Visit: theuselessweb.com
It is another good point where you can get a vast collection of funny and weird websites. Everything from annoying to hilarious and most bizarre picks is available here.
You need to locate the website and enter the following text, 'Take me to a useless website' and then click the pink button stating 'Please.' Now get ready to explore the weirdest pages and websites that are an absolute waste of time.
With a wide range of browsing options available, you can spend quite a lot of time here. Users generally spend around 30 minutes to explore the wonderful options here.
8. V1.Windows 93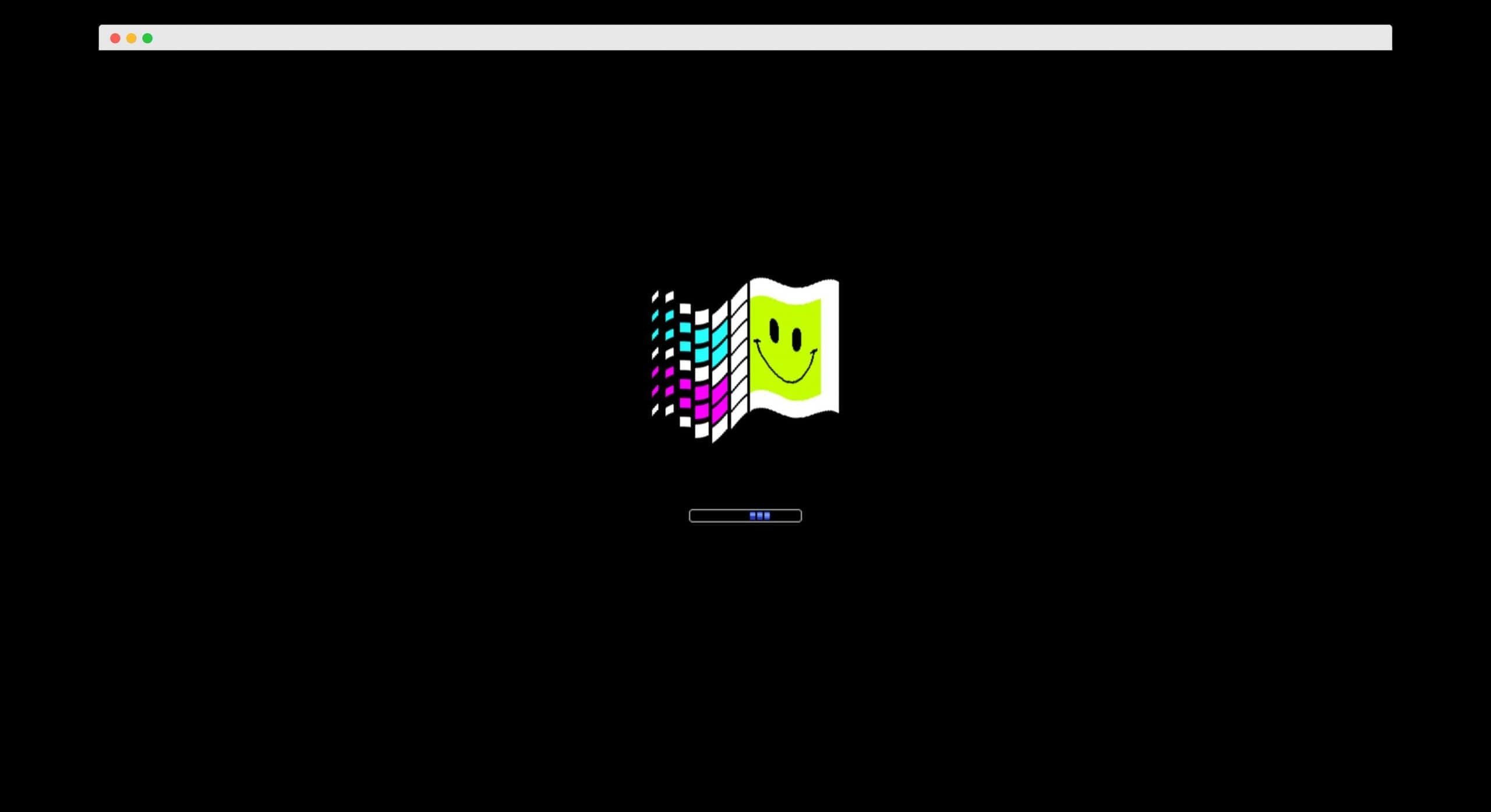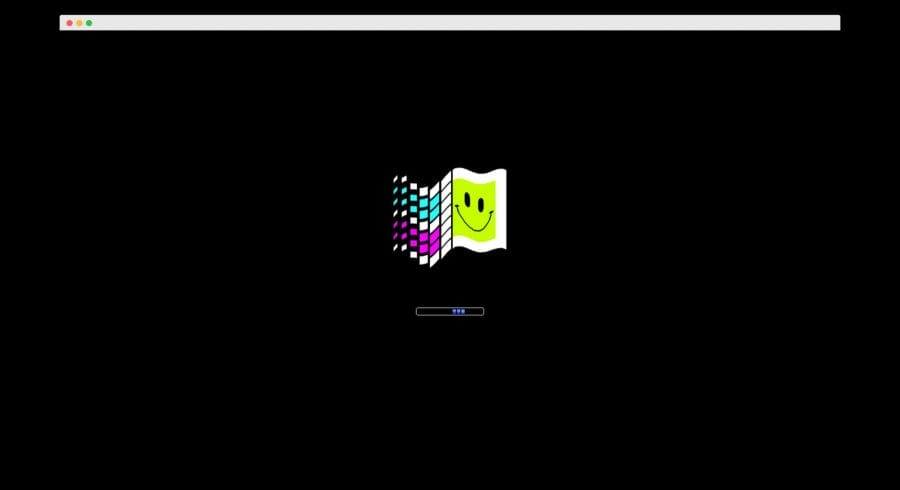 Visit: v1.windows93.net
It is an exciting and geeky website that is old-school style. You can compare it to the Windows 93 browser!
In 2014/25, Zombectro and Jankenpopp came up with this nostalgic OS website that takes you back to the old times.
They bought together many classic and funny icons along with reshaped names and a lot more. You can immerse deep into the old windows system with icons such as trash bin, pixel editor, and game emulators.
Internet Explorer is known as 'Cat Explorer,' and multiple other clippies surprise the users in many ways. Due to the embedded software emulator, you can enjoy the game of WOLD3D as well.
9. Feeling Unlucky Today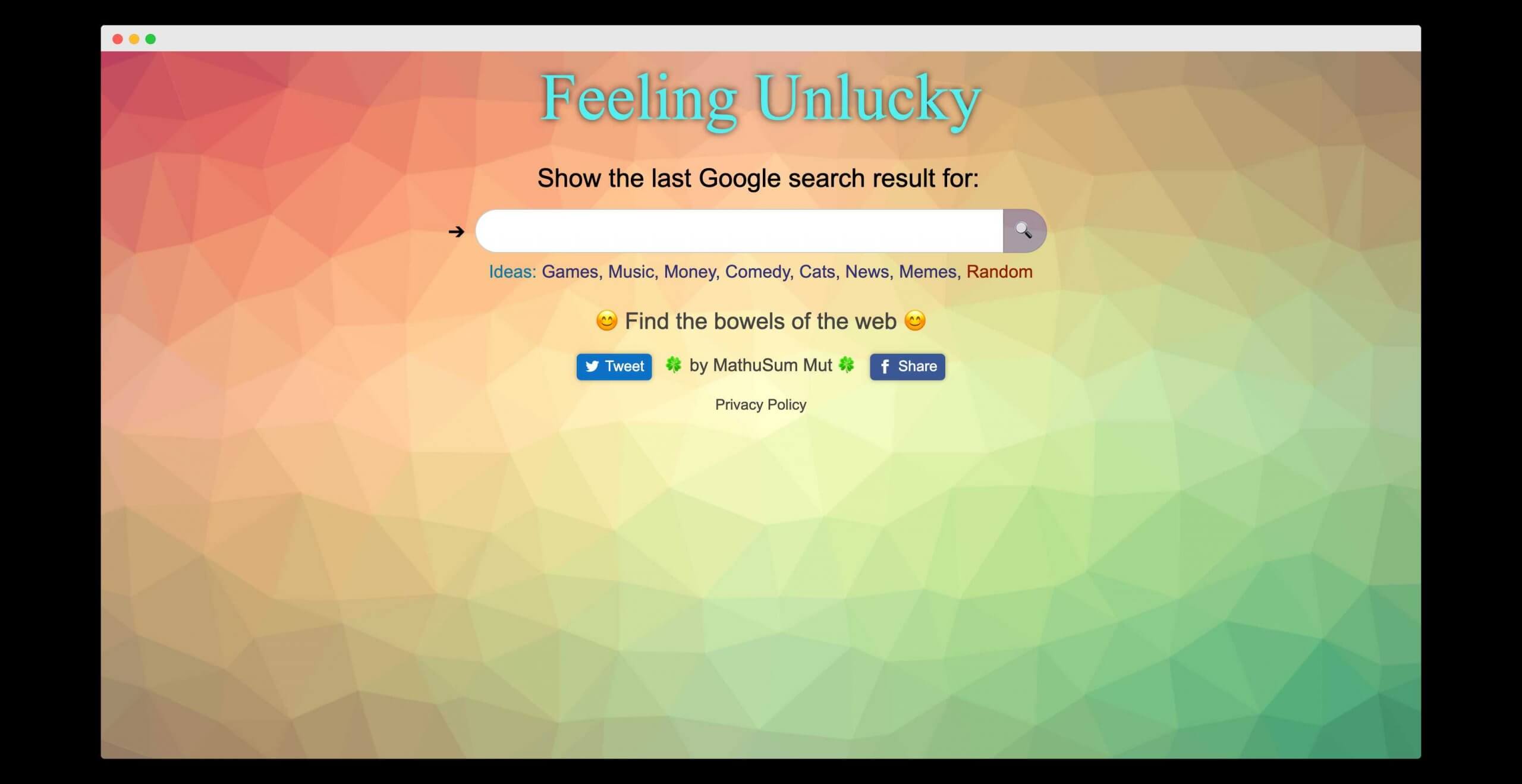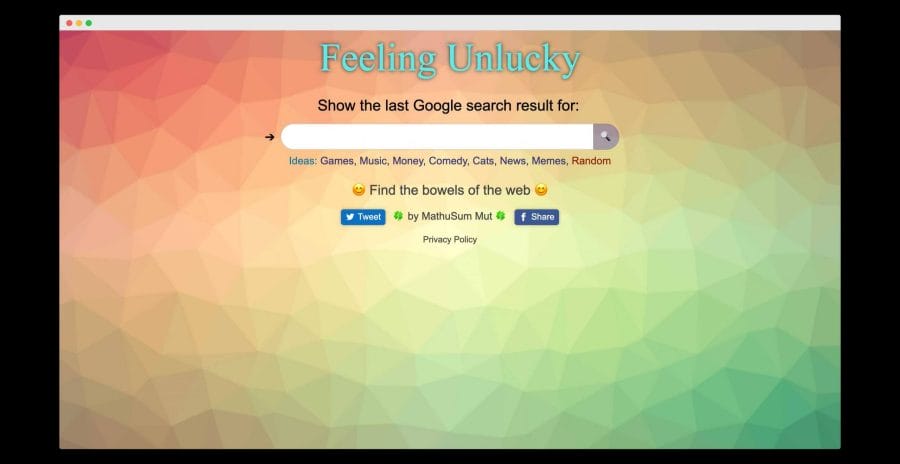 Visit: feelingunlucky.today
You might know that Google's top searches have the most precise, comprehensive, and apt information.
Insert any link detail on this website and get the complete data of Google search results. Type any random term and drill yourself to the search results and other significant data.
It is just another attempt to curb your curiosity and engage in something non-productive.
10. Bristlr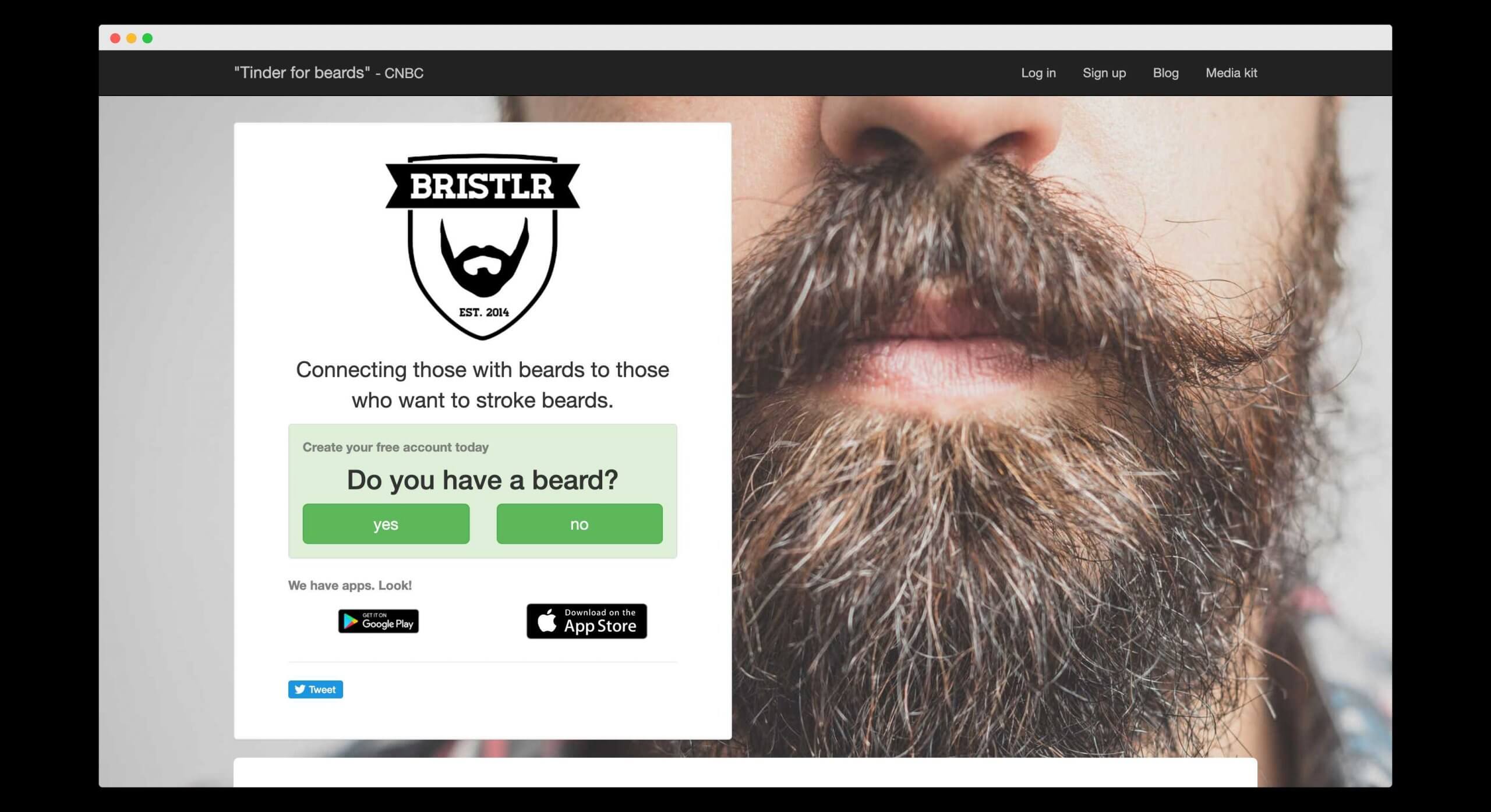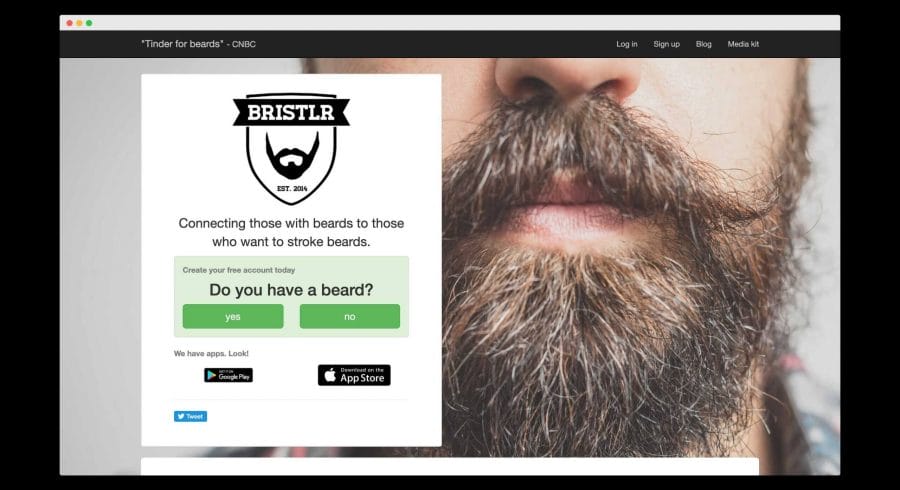 Visit: bristlr.com
Beards are trending these days, and this website is a weird beard game that most men would love to engage in. If you want to connect with other bearded people in the nearby locality, this mobile app can rest at some exact searches.
You can talk to similar people and engage in funny interactions that are a total time pass. Even men can carry out some hanky panky chats here, and in 2017, a unique gender option also came into light.
This weird website is a big success due to the trending beard charm amongst the people. The couples have indulged in real relationships through this portal and got into some serious future commitments.
11. GifCities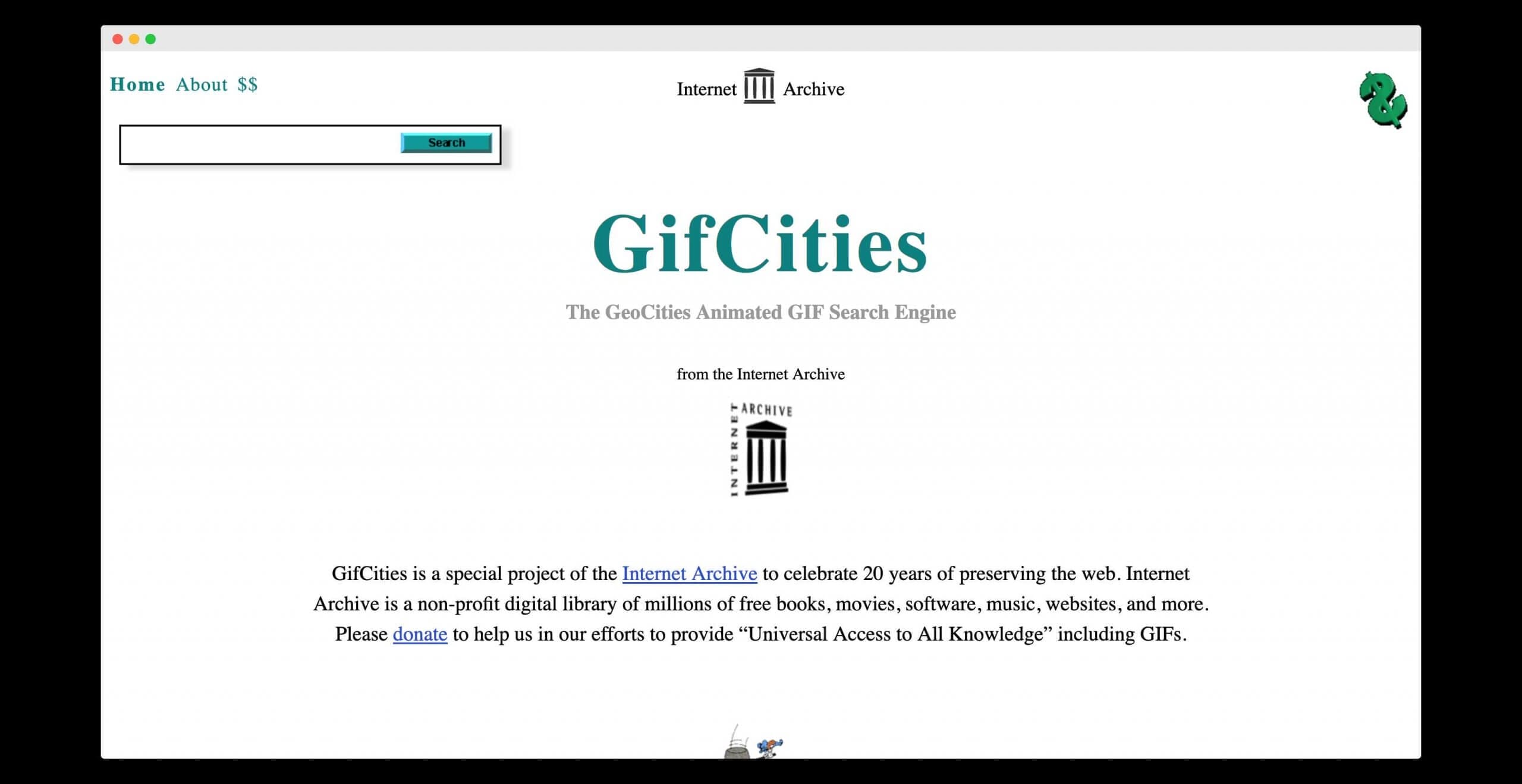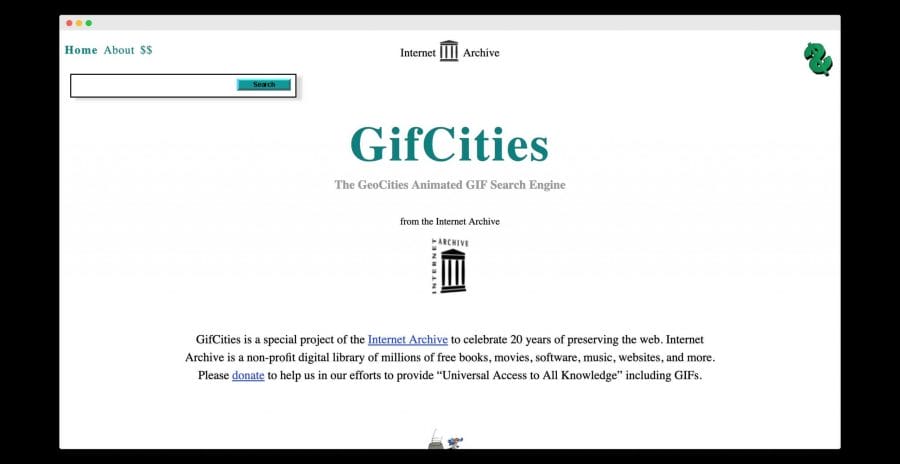 Visit: gifcities.org
GIFs are a global craze to depict their emotions weirdly and funnily. The most popular social media platforms' users rapidly exchange GIFs to display their reactions to posts and images.
This website is a GIF search engine that is cherishing the long years of web preservation. Have you gone through those hilarious classic 90's banners and weird reactions
It's all vintage and real here.
Explore the traditional and original GIF on this website. A fantastic fact states that this portal is the 3rd highly visited website on the internet today. Now you can realize the power of weird and funny websites!
12. Procatinator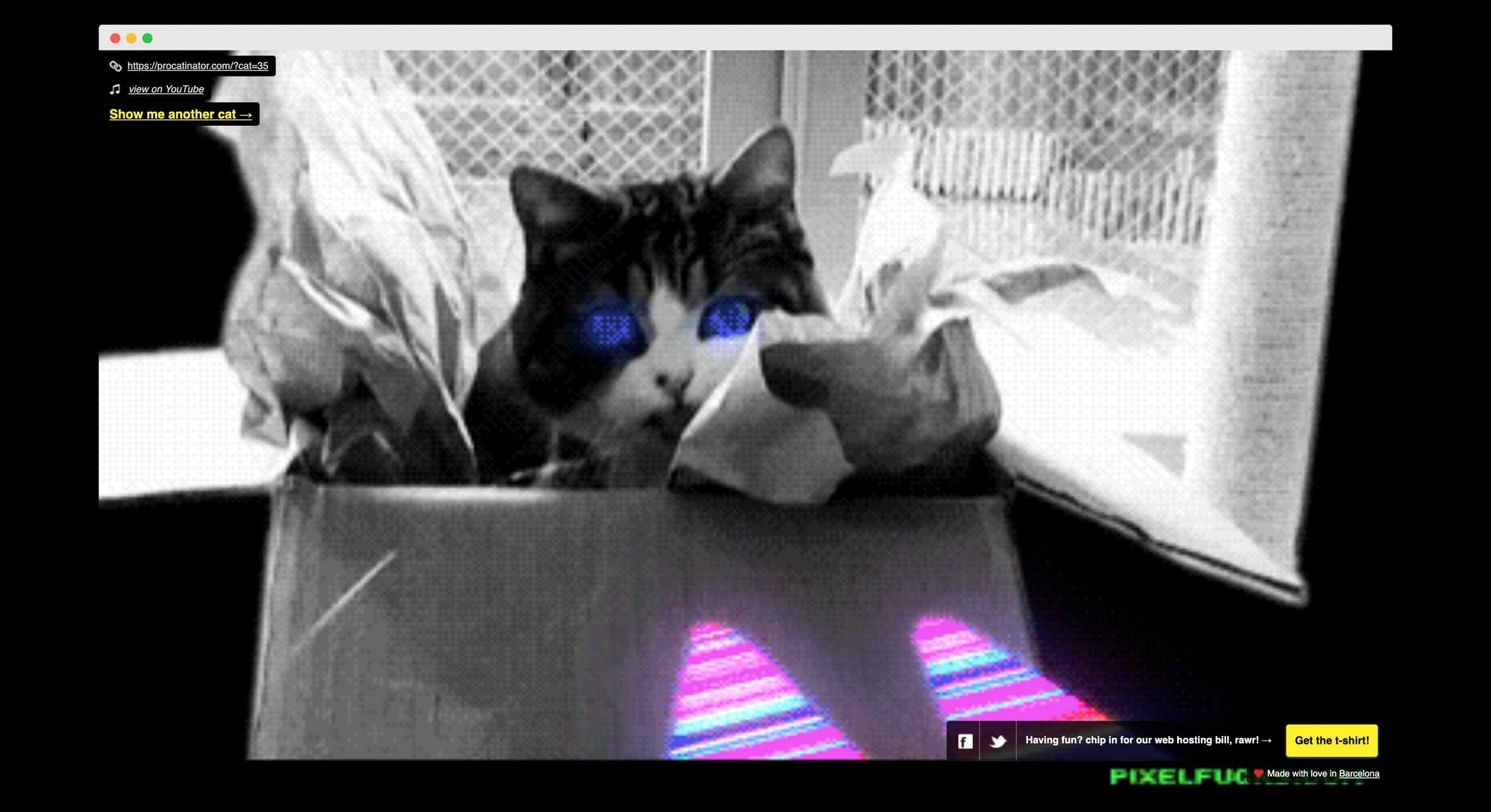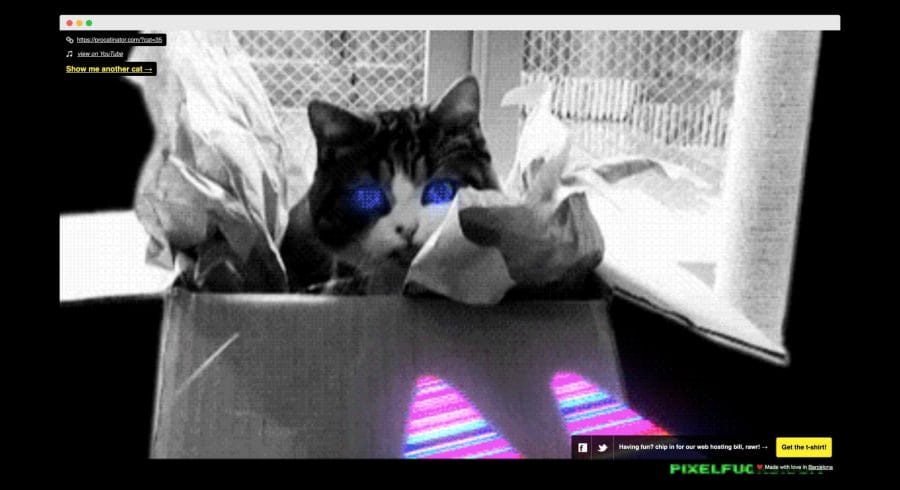 Visit: procatinator.com
All internet users are a common lover of free gifs and funny videos portraying cats and dogs. Procatinator have everything for you. You can amuse yourself by picking up an animated gif video here and add an exciting song from YouTube to it.
There are a wide variety of cat videos like the motionless, bored, and active ones that accompany several music types like the techno mix, jazz, and disco.
This website is gaining unstoppable popularity and continues to hit the top list of funny and weird websites.
13. Cat Bounce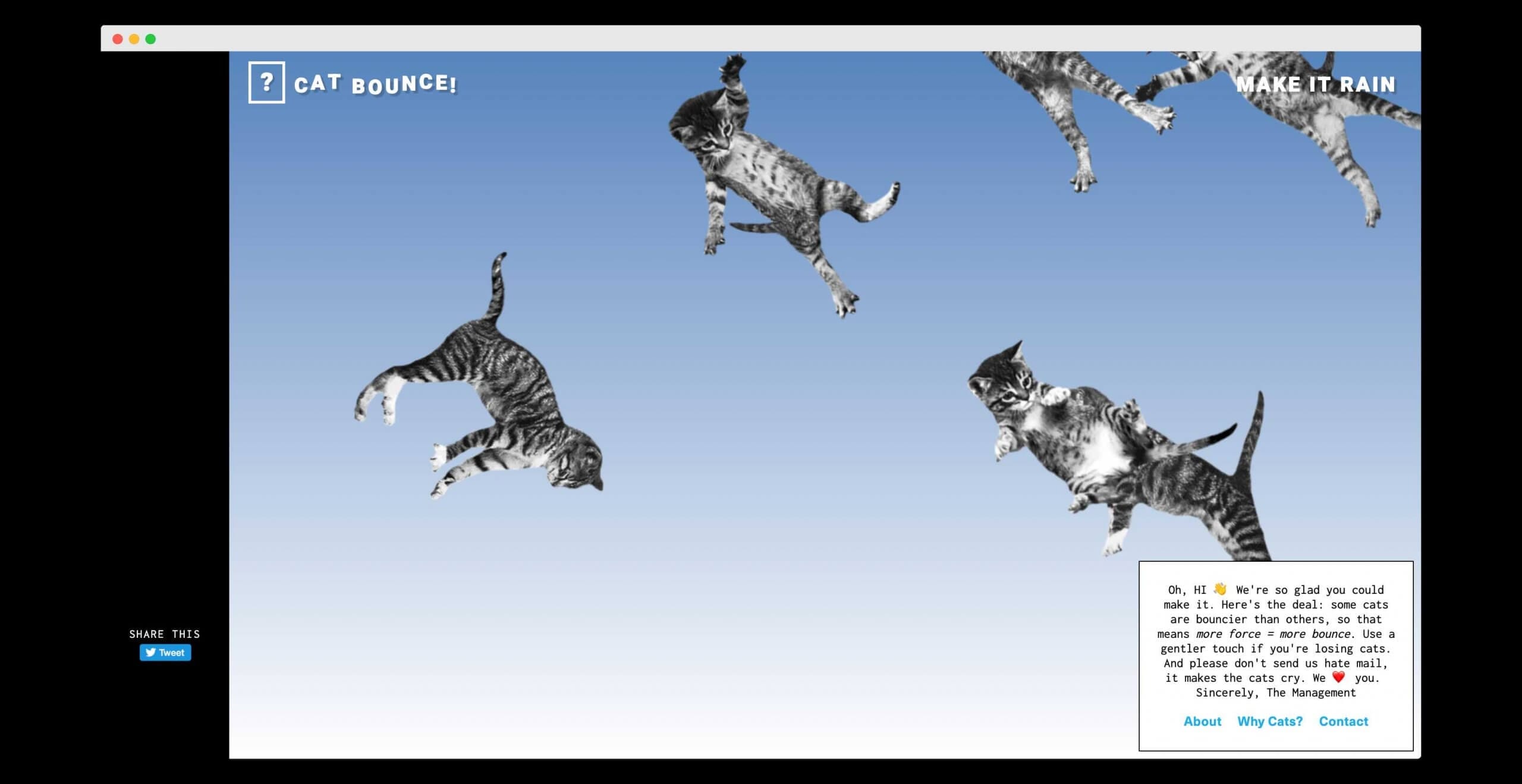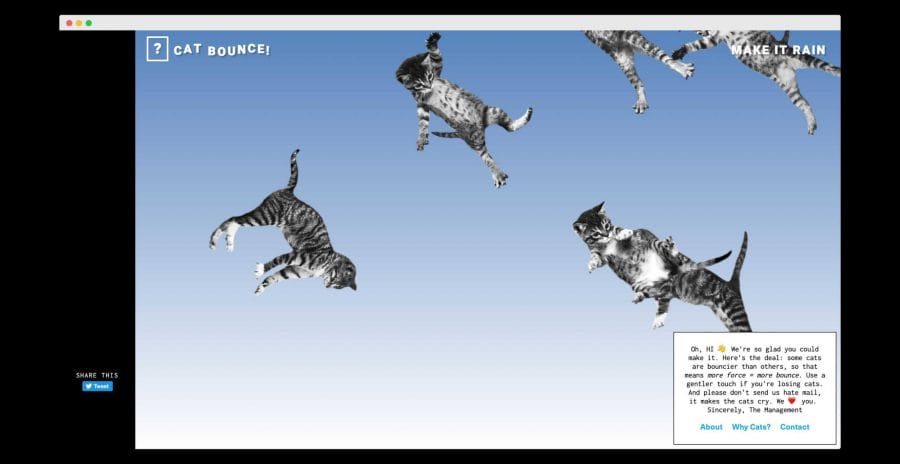 Visit: cat-bounce.com
We guess cats are quite popular with internet users, and Cat Bounce is trending these days for many reasons. On this website, you can view several pictures of cat bounce and even manage their speed.
You can also click at the select button that can allow rains as well. With modern 2D physics and Javascript technology, developers have made the amusing cat movement and mouse directions concept.
You can increase the speed and even intensify the friction with the higher force for this purpose. It is indeed a funny mimic by cats, and users love it!
14. Pointer Pointer
Visit: pointerpointer.com
Topping the charts of most weird websites, this one implies multiple points to scroll through. You might not believe it, but it exists.
The entire concept revolves around the motion of your cursor and reaching a motionless point at last. With this, you get a picture of the person pointing where the cursor moves through. The entertaining fact is every time you get to view a new image.
15. Patience is a virtue
Visit: patience-is-a-virtue.org
Check out your patience level with this another pointless website. You can even bet your friends to identify whether they are angry or anxious to figure out the ultimate quality, i.e., Patience.
It is indeed a fun site to test your patience levels or calm yourself when you are under the sheer pressure of office work. Sharing it on social media with your friends and family is also fun to join them with you.
You can access this weird and pointless website to relieve the distress while engaging in some pointless activity.
Now let's wrap up
It is worth trying out each of the above stated weird and funny websites for at least once.
These are the most exciting and most mysterious web lists that can kill your monotonous moments and spice you up with temporary giggles and refreshments.
Isn't it good to take a break when you have a tight deadline on your head and want to relax?
Resetting the mind is vital to enhance work and life productivity. When you feel like life is juggling you hard, and there's a short break time rejuvenating the mind, browse through this list, and enjoy the time.
Such funny and unusual websites give you a reason to fly away the time and relax a bit. If you also gave a mild wink while reading through these websites, share it on social media and spread laughter, happiness, and fun!