Are you looking to purchase the best CDN for your video streaming but confused about which one you should choose? Recently, one of my friends came to me for a Video CDN recommendation. As I run quite a few blogs where I publish lots of videos, I suggested a few CDNs to him based on his requirements.
If you're in similar circumstances and looking for a Video CDN that fits your needs, then you're at the right place. Here in this guide, I'm going to share the list of 9 best CDNs that you can consider for your video streaming needs. These CDNs have been carefully evaluated based on their performance, reliability, pricing, and features.
So, let's get started…
What is Video CDN
A Video Content Delivery Network (Video CDN) is a large system of servers distributed across various locations around the globe. Its main function is to quickly and efficiently deliver video content to users. This network ensures that viewers experience minimal buffering and high-definition playback, irrespective of their location.
By caching the video content at different geographical locations, a Video CDN effectively reduces the distance between the content and the end user. This results in faster streaming speeds and less latency. It's handy for websites that stream a lot of video content, like YouTube or Netflix.
The Video CDN also offers a high level of security, protecting video content from piracy and unauthorized access. In addition to this, it helps to manage traffic spikes during peak viewing times, ensuring smooth and uninterrupted streaming for all viewers. It's a crucial tool in today's digital age, where users expect high-quality, immediate content delivery.
Benefits of Using a Video CDN
If you use a Video CDN, you can enjoy many good things, especially if your work involves a lot of video sharing. Here are some neat things about using a Video CDN:
Videos load faster, making users happy
Can handle more users when it's busy
Can share videos with people all over the world
Better safety features to protect videos
Less delay for high-quality video-watching
Saves money by using less bandwidth
Best CDN for Video Streaming
Choosing the right CDN for video streaming can significantly enhance your content delivery and viewer experience.
From here, I'll begin sharing my recommendations on the best CDN options for video streaming. Stay tuned for an in-depth look at each service, their distinct features, and how they could potentially elevate your video streaming capabilities.
Let's start with my recommendations…
1. BunnyCDN
BunnyCDN has proven itself to be more than just a reliable choice for a Video CDN—it's my personal choice as well. I use BunnyCDN extensively for most of my video blogs & usual blogs, including this one.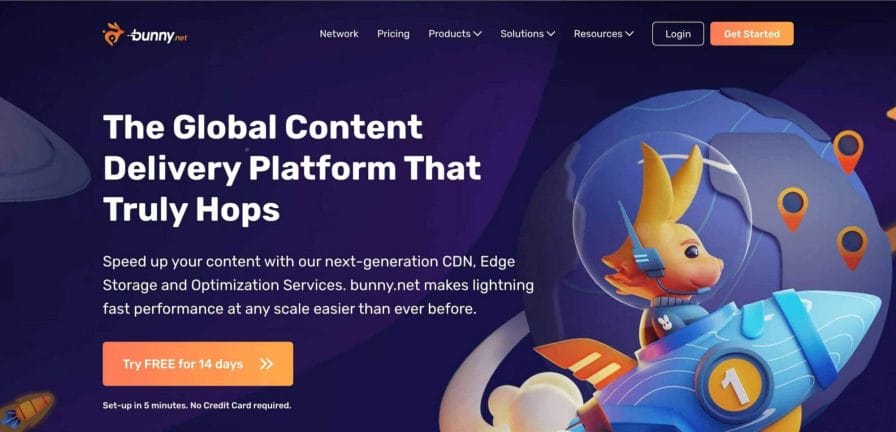 BunnyCDN's performance and affordability make it an excellent solution not only for streaming video content but also for delivering images and other forms of content. It's a comprehensive solution that has consistently delivered outstanding results.
While no platform is without its minor challenges, BunnyCDN's strengths considerably outweigh its weaknesses. For instance, its user-friendly interface, although potentially challenging for beginners to navigate initially, becomes a significant asset once familiarized. Also, while BunnyCDN's customer support may not be as comprehensive as some larger providers, I've found their team to be responsive and helpful when needed.
With features such as HTTP/2 and Brotli support for faster content delivery, instant purge to remove specific content from all servers quickly, hotlinking protection to prevent unauthorized use of your content, free SSL for secure content delivery, and optimized video delivery for reduced buffering and improved playback speed, BunnyCDN offers a comprehensive suite of tools designed for efficient content delivery.
For these reasons and more, BunnyCDN is the CDN I rely on for my blogs. Its robust performance, wide range of features, and cost-effectiveness make it my top recommendation for anyone seeking to enhance their video streaming capabilities.
2. Gumlet
Gumlet is a video content delivery network (CDN) that helps customers deliver live and on-demand content efficiently to their end-users. It uses Fastly and CloudFront multi-CDN networks to deliver a stellar streaming experience with low latency and minimal rebuffering events.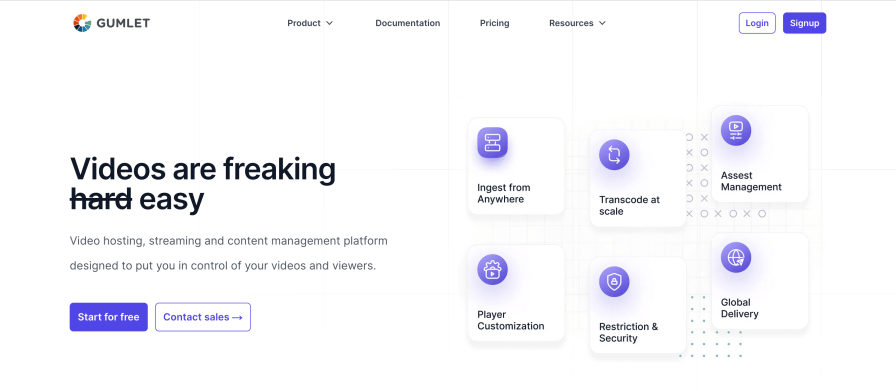 Gumlet's video service consists of three components mainly, processing servers, storage, and Fastly global CDN. You can choose any storage for your original videos and retain control over them, which helps you stay away from any vendor lock-in.
Gumlet's video CDN plays an integral role in increasing streaming quality and performance by reducing budgeting, interruptions, and unnecessary lags. It comes built-in with DRM protection to safeguard content delivery on different formats. The exponential growth in video streaming consumption shows no signs of slowing down.
In 2021, nearly 550 billion hours were spent watching live-streaming content—causing a global upswing in video traffic on the internet. The skyrocketing demand for video streaming has resulted in an inevitable growth in the CDN market. Cisco predicts that 82% of all internet traffic will be video by 2022—and nearly 72% will cross a CDN.
Gumlet's video CDN is designed to provide a seamless streaming experience to its users. It offers a range of features that make it stand out from other CDNs. Some of the features are:
Multi-CDN: Gumlet uses Fastly and CloudFront multi-CDN networks to deliver a stellar streaming experience with low latency and minimal rebuffering events.
DRM Protection: Gumlet's video CDN comes built-in with DRM protection to safeguard content delivery on different formats.
Storage Flexibility: Gumlet allows you to choose any storage for your original videos and retain control over them, which helps you stay away from any vendor lock-in.
Real-time Analytics: Gumlet provides real-time analytics to help you monitor your video performance and make informed decisions.
Easy Integration: Gumlet's video CDN integrates easily with your existing workflow. It offers a range of APIs and SDKs to help you get started quickly.
I purchased Gumlet's lifetime deal from AppSumo, and it has become my go-to CDN for video needs. I prefer using Gumlet over other CDNs because of its multi-CDN feature, DRM protection, storage flexibility, real-time analytics, and easy integration. These features make Gumlet a reliable and efficient CDN for video streaming.
3. KeyCDN
KeyCDN offers a video CDN service that is designed to deliver high-quality videos quickly and without any delay. It is particularly suitable for streaming videos instantly and live streams, ensuring viewers don't have to wait for the content to load. KeyCDN has data centers located in many countries, enabling the fast distribution of videos to people all over the world.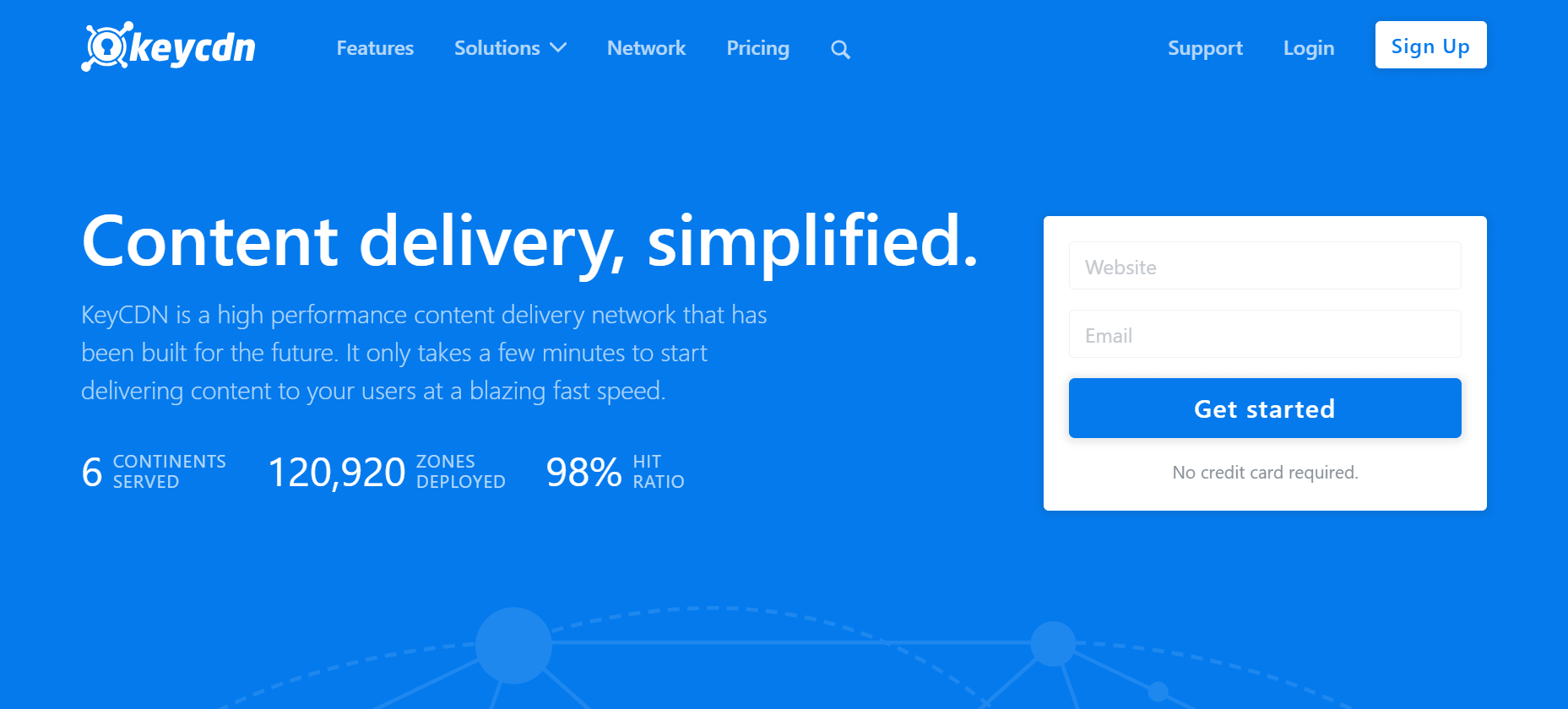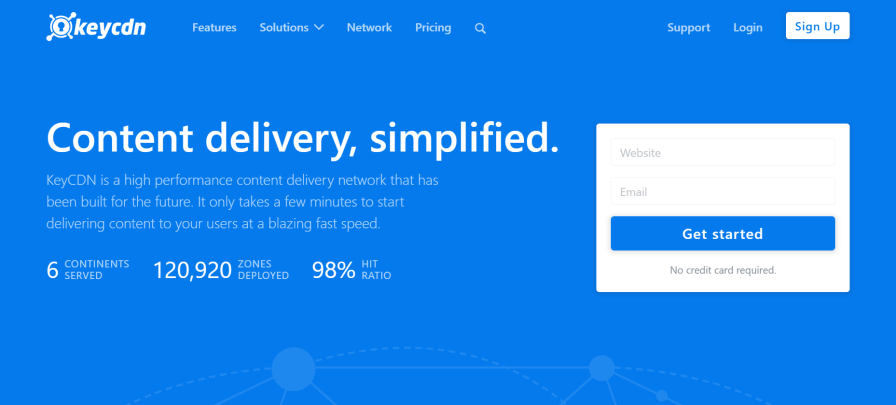 They have strong security to ensure only the right people can watch the videos. Also, KeyCDN supports all popular video formats, including FLV, MP4, MOV, WMV, MP3, and WAV, so you don't have to worry about compatibility. Plus, KeyCDN has optimized its network for various video players, enabling features like video seeking and partial downloads, which are crucial for a smooth user experience
From a pricing perspective, KeyCDN employs a pay-as-you-go model with volume pricing starting as low as $0.01/GB. There's no commitment required, with no contracts and the ability to scale traffic volume up or down at any time. They even offer a free 14-day trial to test their services without requiring a credit card​.
And if we compare it to Gumlet, which uses Fastly, KeyCDN provides its own setup for delivering videos. This simplicity makes it an attractive option for beginners or users who prefer straightforward pricing structures. However, it's worth mentioning that KeyCDN does have a higher minimum payment requirement compared to some other providers, which might be a concern for smaller websites or those with lower traffic levels.
4. Amazon CloudFront
Amazon CloudFront is an excellent option for those looking to deliver video content to their audience with speed and security. Think of CloudFront as a robust delivery truck for your videos, equipped with special passes to quickly and safely reach viewers across India, the United States, the United Kingdom, and beyond. It protects your videos from common internet threats, similar to how a cricket helmet shields a batsman from a fastball.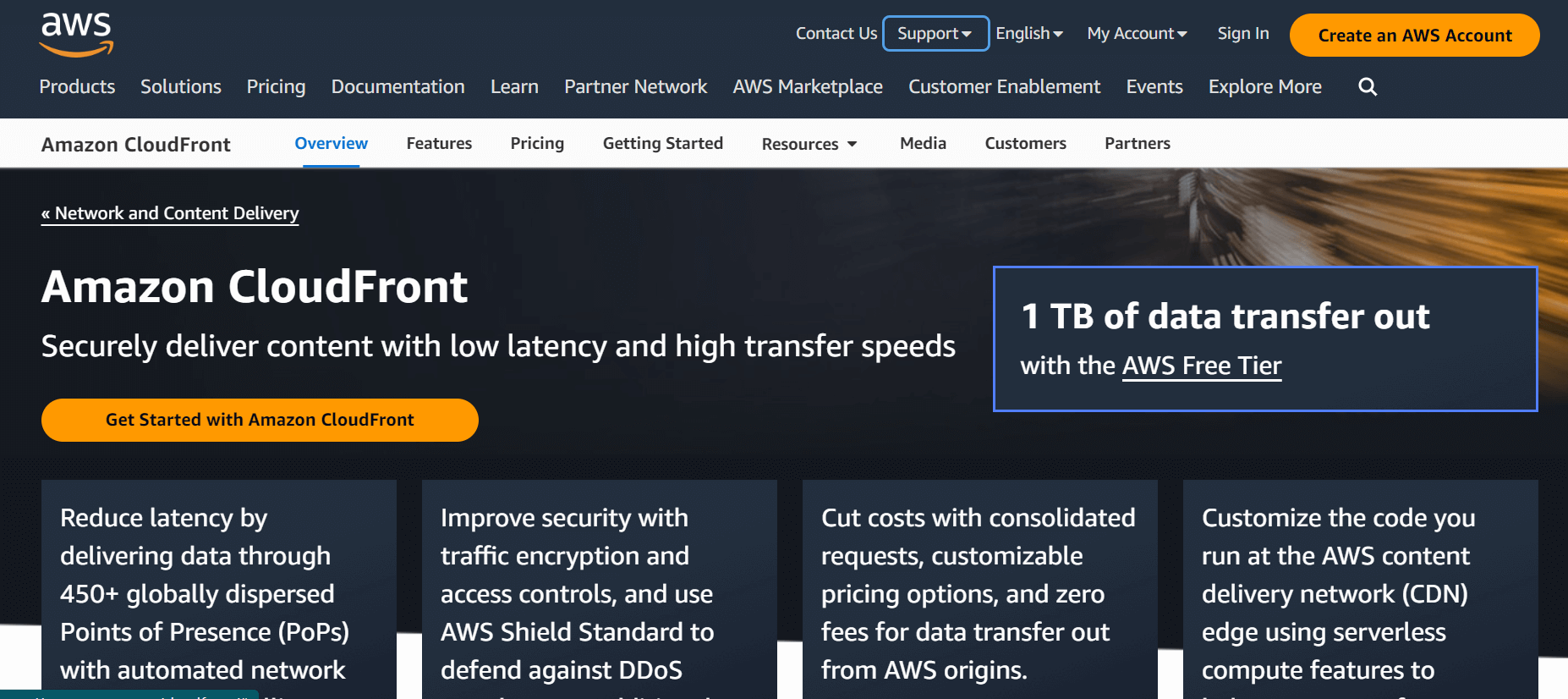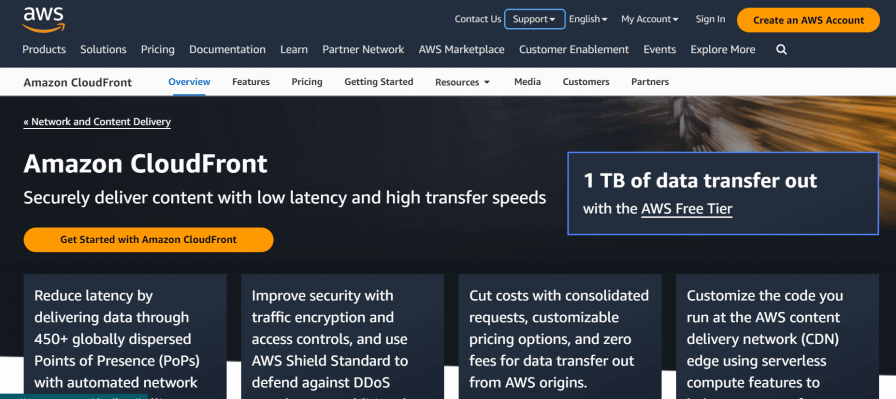 This service also ensures that only the right people can see your videos. It's like having a personalized key for every viewer — only those you allow can watch. For storing your videos, CloudFront uses Amazon S3, a service that's like renting space in a vast, safe warehouse, but you only pay for the space you use.
When it's time to show your videos to the world, CloudFront ensures that your content loads fast, reducing the dreaded buffering circle that can annoy viewers. It's capable of handling many viewers at once, much like a popular cinema can seat a large crowd without hassle.
Moreover, CloudFront uses smart technology to stream videos, cutting them into small pieces. This way, viewers can skip to their favorite part without having to load the entire video. This feature is a data saver, particularly for mobile users who often have limited data plans.
By using CloudFront, you ensure that your viewers get a smooth streaming experience, whether they're watching from a bustling city or a quiet village. It's all about delivering high-quality videos without lags or security worries, making your content enjoyable for everyone.
5. Fastly
In my experience, Fastly stands out not just for its speed but for its smart, technical features tailored for video CDN needs. It's like having a super-fast expressway for video delivery that's also secure. With Fastly, I have the power to instantly update and manage content, ensuring that my audience always has access to the freshest videos without delay—imagine updating content faster than sending a WhatsApp message.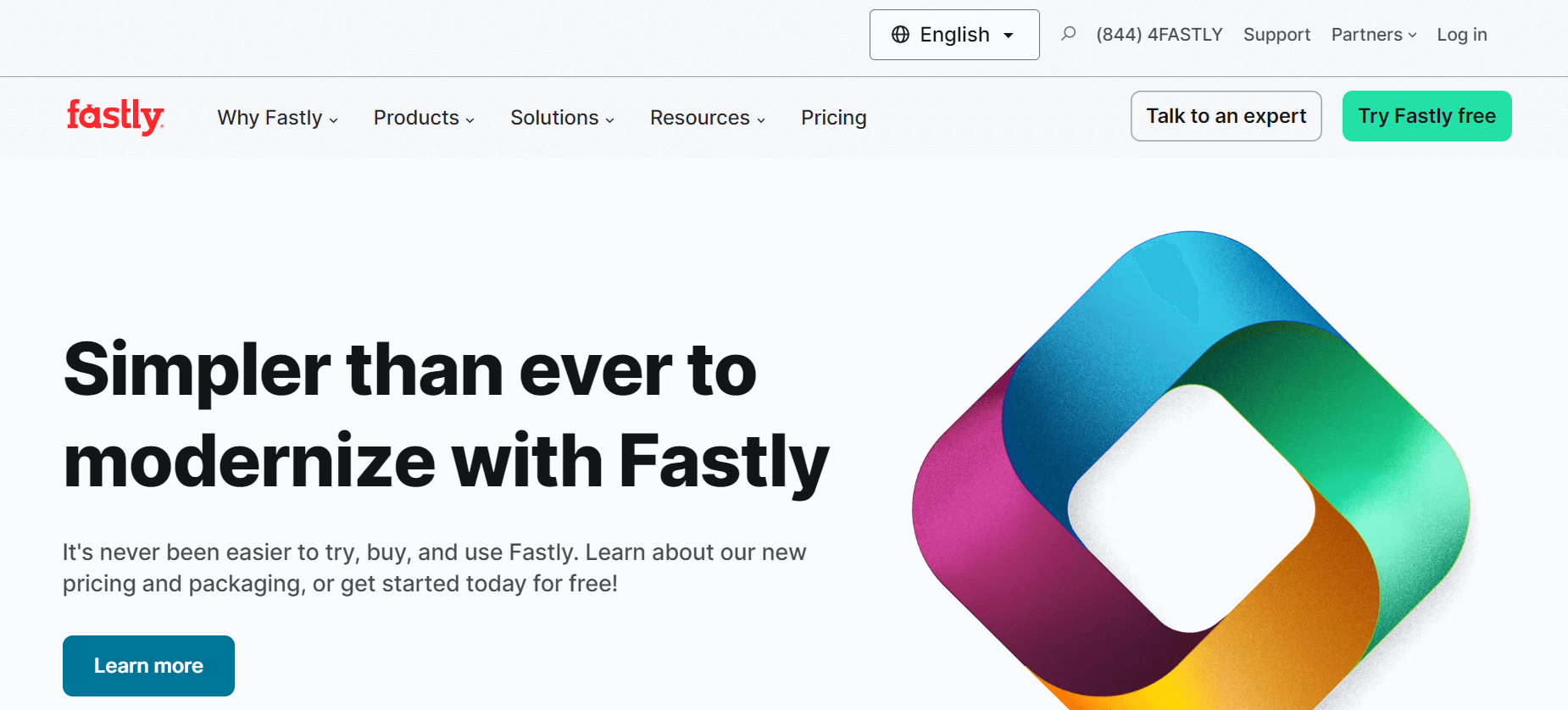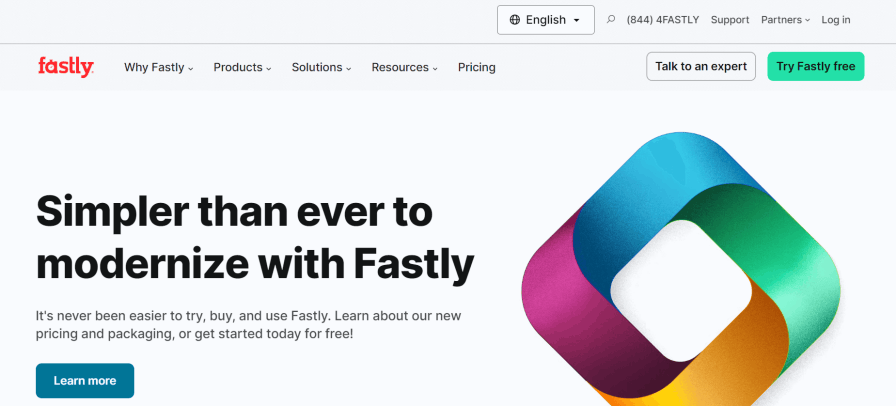 Fastly also impresses me with its ability to scale gracefully. This means whether a few hundred or a few million viewers are tuning in, the service remains smooth. It's cost-effective, too, saving on bandwidth, which means it's lighter on the pocket while scaling up.
Their robust security features, like next-gen WAF and TLS encryption, give me peace of mind, knowing that my viewers enjoy a safe streaming experience.
So, when I say Fastly is a smart choice for video content delivery, I'm talking about a platform that's not only fast and reliable but also gives me, and by extension, my viewers, a seamless and secure video streaming experience. It's about making smart, technical decisions that my audience benefits from, every time they click play.
6. Cloudflare CDN
Cloudflare isn't a new name for us; in fact, it's a familiar face in the world of CDN, security, and firewalls. For those who might not be as familiar, Cloudflare is a service that acts like a protective and performance-boosting layer for websites. We've been using it across our websites, leveraging its capabilities to speed up content delivery and shield our sites with robust security measures.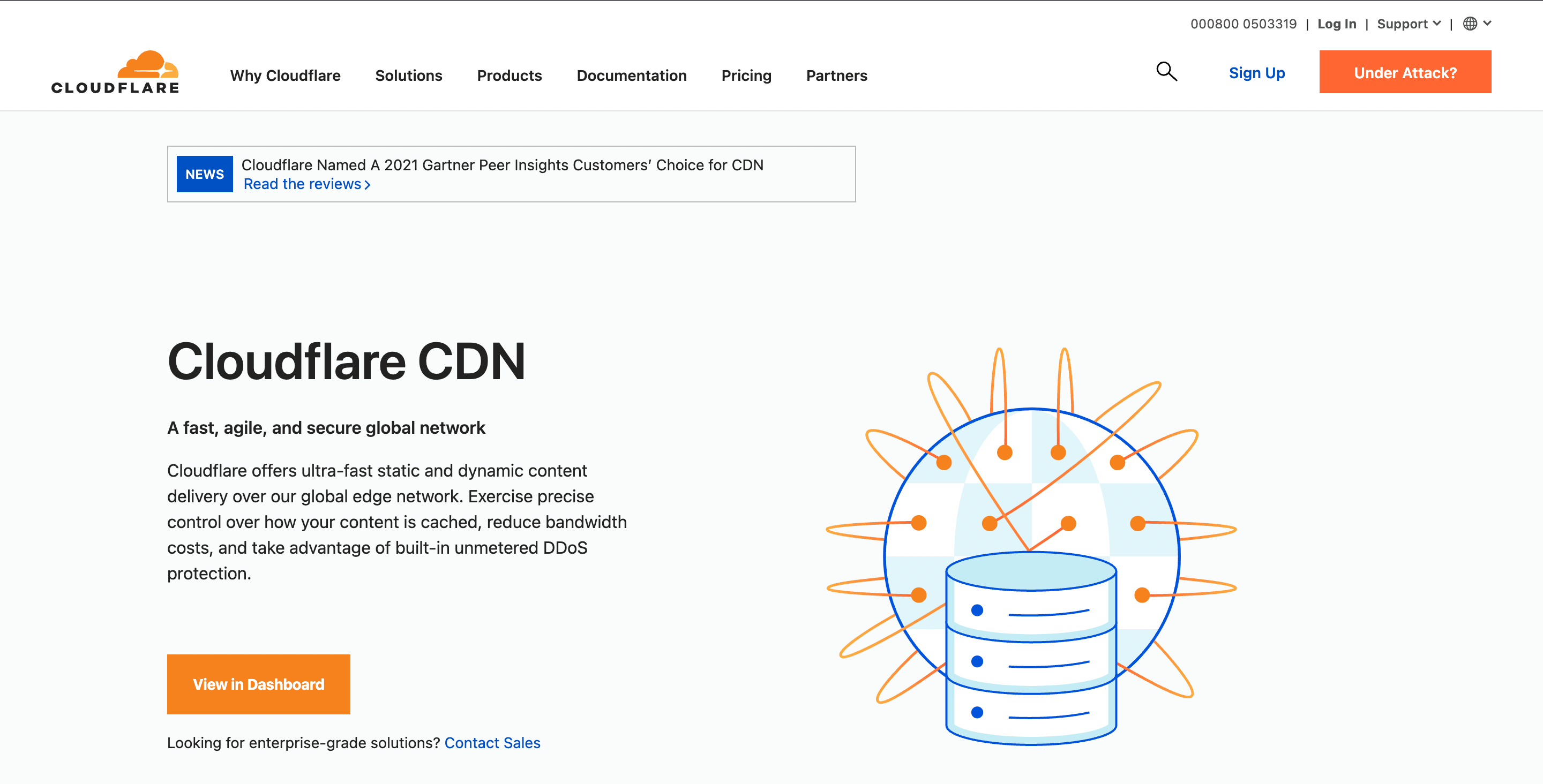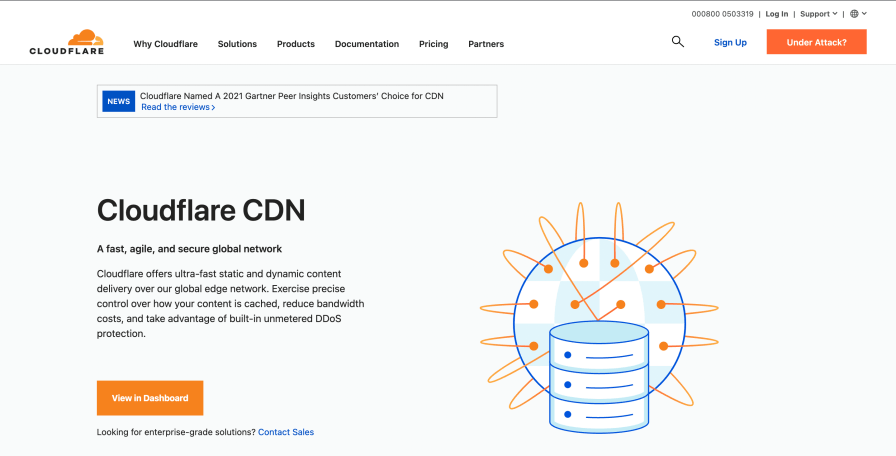 In my journey with Cloudflare, I've seen it do wonders for video streaming. Its global Anycast network has been a game-changer, ensuring that videos load quickly and play back without hiccups, regardless of where my viewers are. This network is expansive, spanning over 200 cities, which means there's always a Cloudflare server close to my audience, ready to deliver videos at lightning speed.
Cloudflare's adaptive bitrate streaming impresses me the most, offering a smooth viewing experience by adjusting video quality in real-time to match each user's internet speed. And I can't help but appreciate their flat-rate pricing. It simplifies my budgeting, as I no longer have to worry about cost spikes from traffic surges or security threats.
The integrated performance and security services, tuned specifically for video, provide an extra layer of protection while ensuring uptime. With Cloudflare, I can apply advanced logic to how my videos are handled, which is particularly useful for maintaining a high-quality streaming service.
So, when we talk about Cloudflare, we're discussing a powerhouse that's not just for the tech-savvy. It's for all of us who want our videos to reach a global audience quickly, securely, and without costing a fortune. It's become an integral part of managing our online presence, ensuring our viewers get the best experience possible.
7. Google CDN
I recently decided to test out Google's CDN, mainly to see if it would enhance the video streaming experience on my blog. The results? Impressive. With Google's extensive network powering the delivery, my videos were reaching viewers faster than ever, and the playback was crystal clear. This level of performance is due to Google's vast infrastructure, optimized for delivering content quickly and reliably across the globe.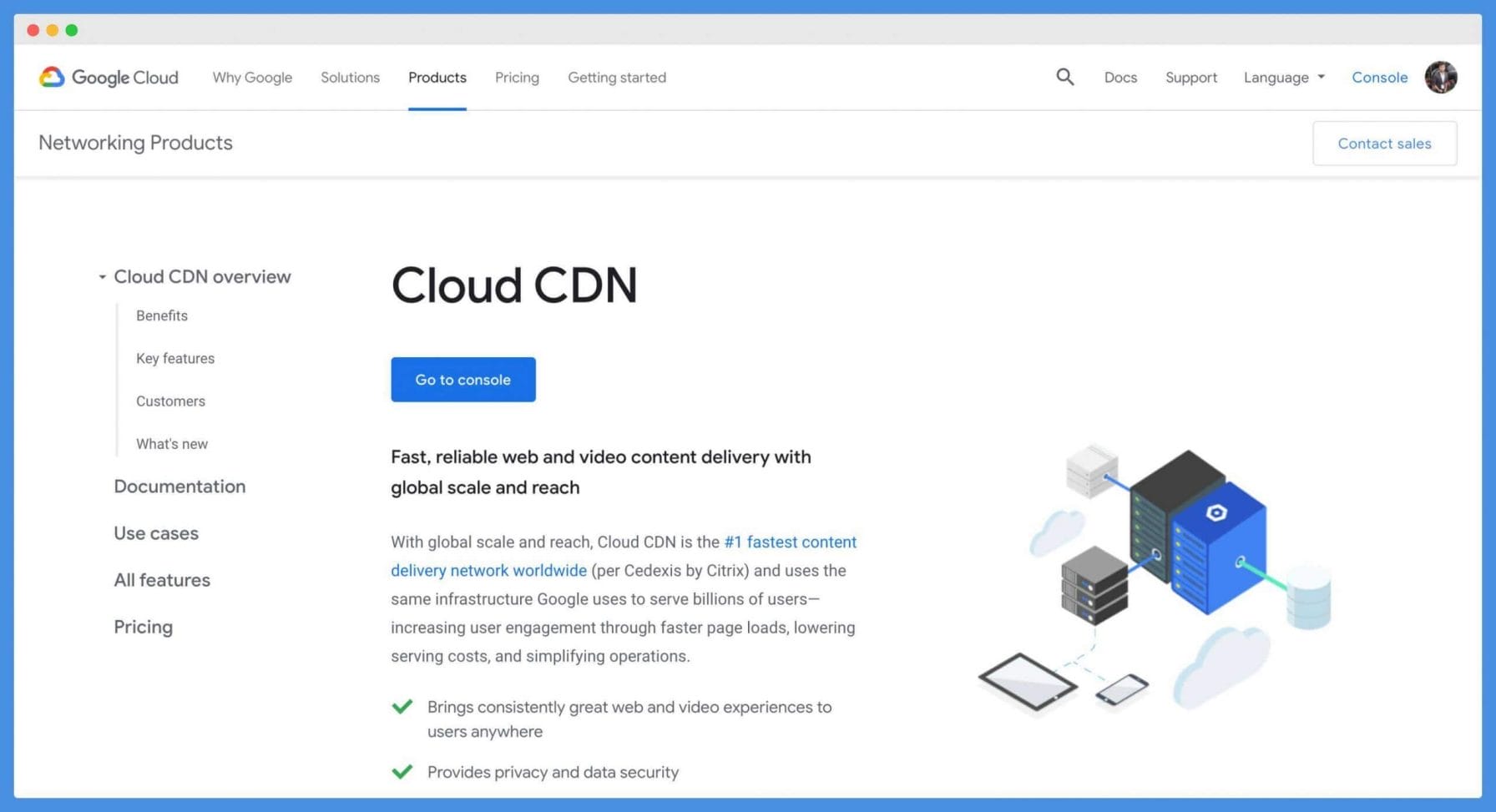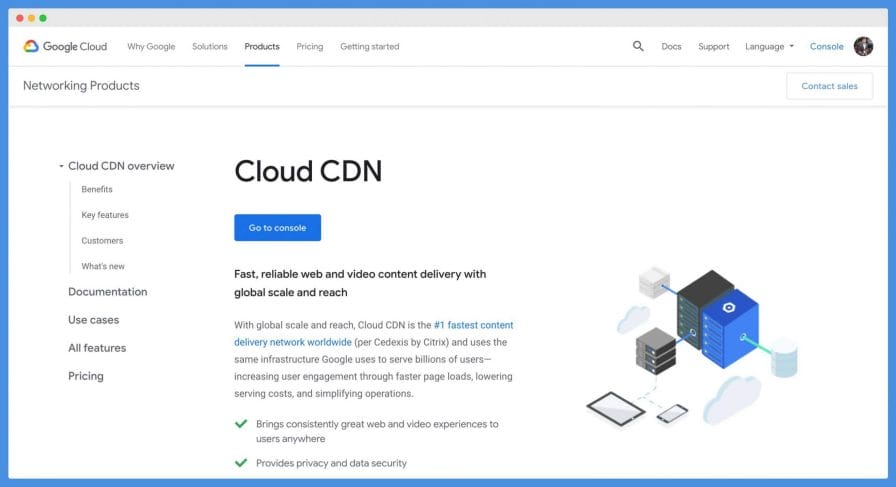 Google's adaptive bitrate streaming caught my eye, as it seamlessly adjusted video quality to match the viewer's connection, ensuring a buffer-free experience. The content protection features like DRM were reassuring, securing my videos from potential misuse. And the integration with other Google services was as smooth as you'd expect, streamlining my workflow considerably.
However, while the test run was successful, the costs associated with Google's CDN made me take a step back. The pricing, although competitive for the features offered, can be a bit high, especially when you're just starting to scale your content delivery. This is where I felt the pinch; as a small blogger, every penny counts, and Google's CDN seems more tailored for larger businesses with deeper pockets.
But for small bloggers like me, it's important to balance performance with cost. As much as I enjoyed the premium experience, I find it essential to consider more budget-friendly options that align better with the financial realities of running a smaller blog.
8. Microsoft Azure CDN
I recently had the chance to try out Microsoft Azure CDN to boost my video content delivery, and let me tell you, it's something entirely. The reach is global, which means my videos load quickly for viewers all over the map.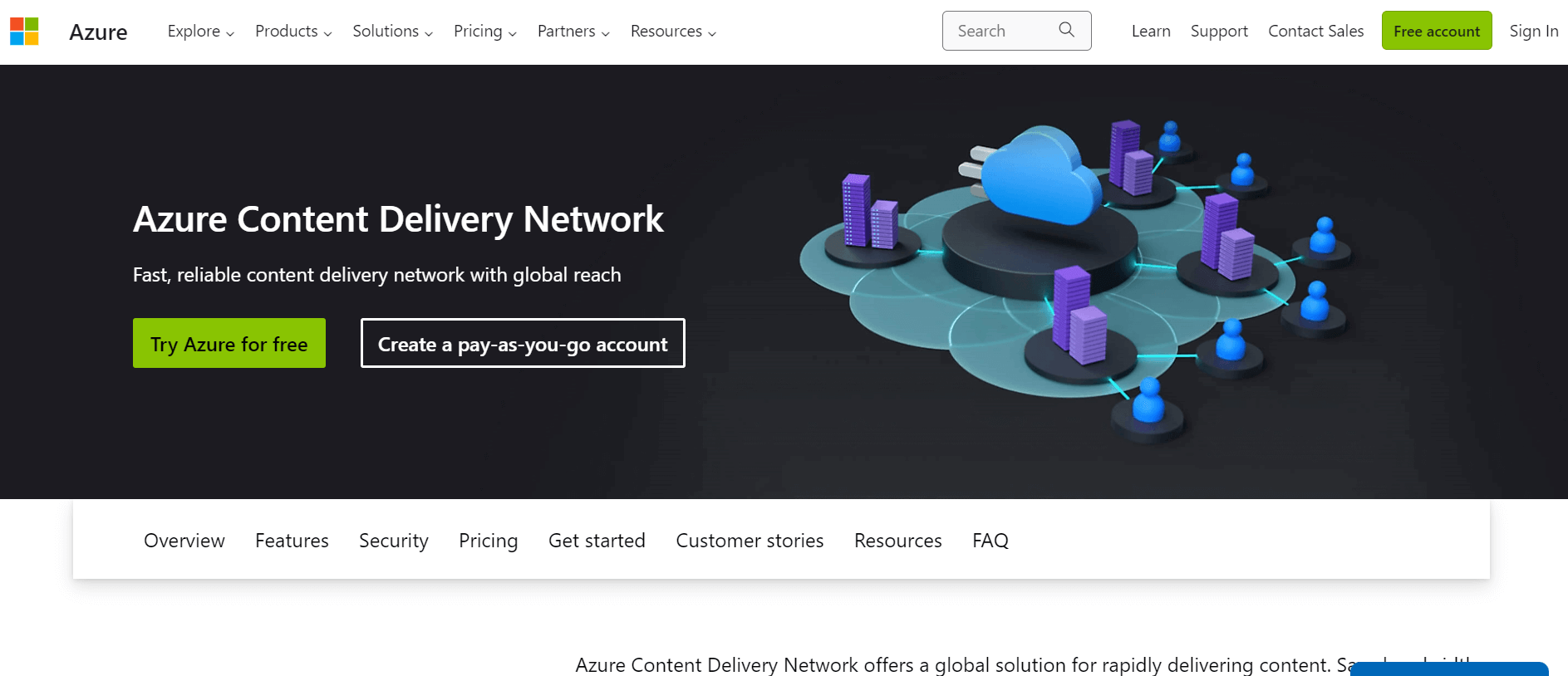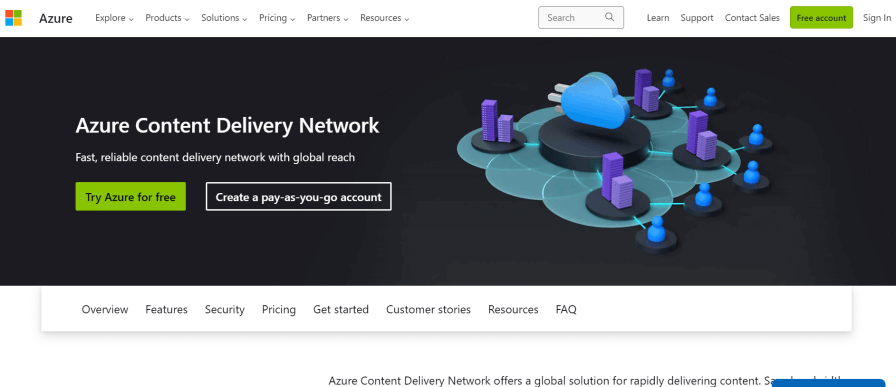 Now, handling big video files is often where the rubber meets the road, and Azure CDN stands its ground firmly. During my tests, even the chunkiest videos streamed smoothly. This robust performance is a sigh of relief during those unexpected surges in traffic—like when one of my posts suddenly goes viral.
But it's not all sunshine and rainbows. Azure follows a pay-as-you-go pricing model, which sounds great because you pay only for what you use. Yet, for a small-time blogger like me, watching the budget is key, and Azure's costs can sneak up on you if you're not careful.
After getting past the initial setup, I found Azure CDN's interface pretty straightforward. The support is decent, but remember, this might be a more oversized fit for those with a bit more to invest in their CDN solution. For small bloggers, it's worth weighing the performance benefits against the potential costs.
9. Akamai
I gave Akamai's video CDN a try, and here's the scoop: It's like a super-fast highway for your videos and pictures on the internet. Akamai makes sure that no matter where your viewers are, they can watch your videos without annoying pauses or blurs. It's pretty cool for when you're showing off your latest 4K videos because everything looks sharp and loads quickly​.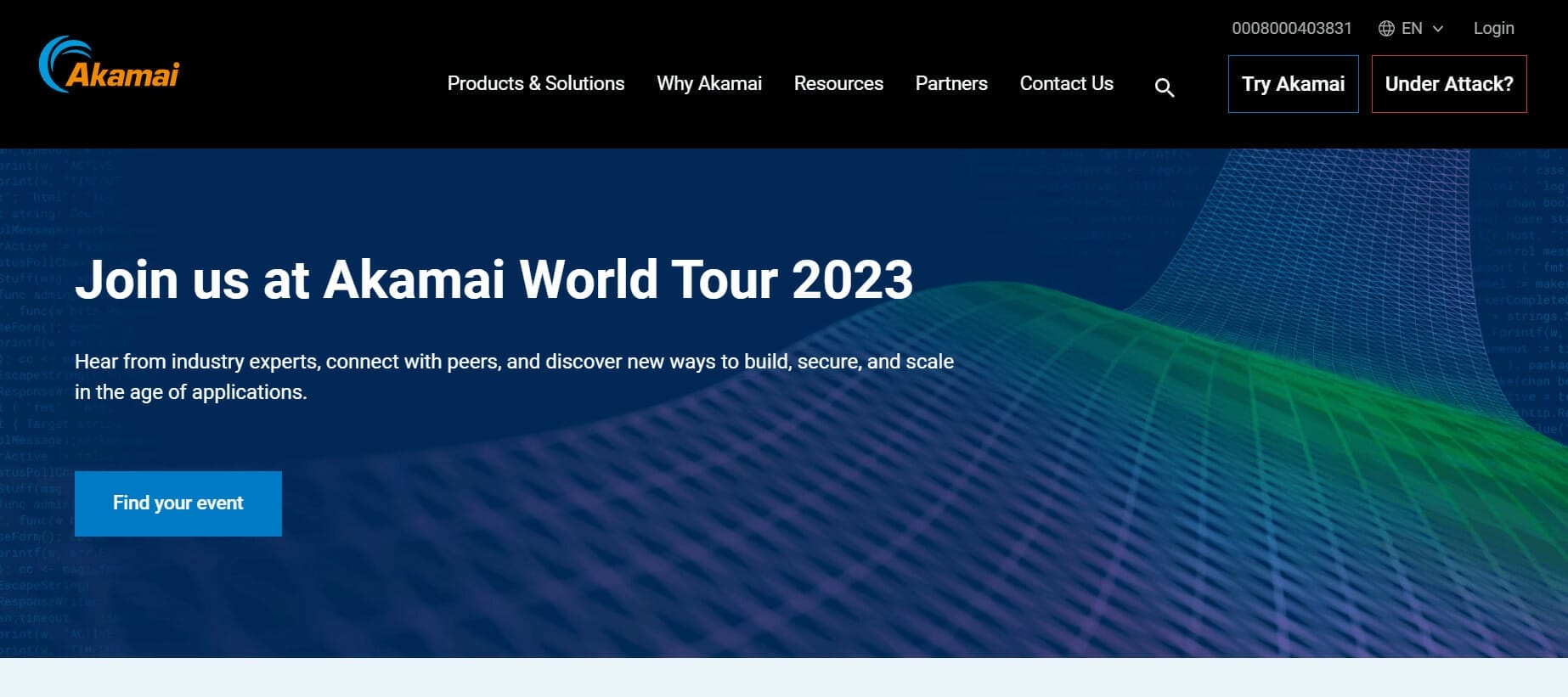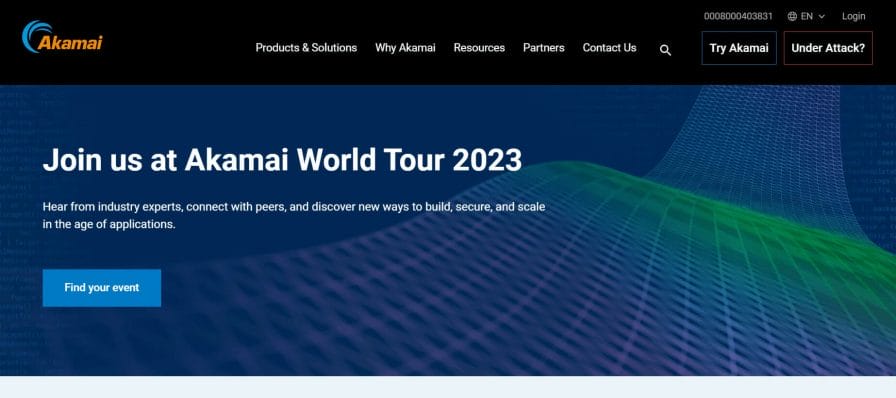 They've got this tool called Image & Video Manager that's kind of like a magic wand for your photos and videos. You can change their size, quality, and even add your logo without breaking a sweat​​. Even if you're just testing the waters like I did, you can tell that Akamai takes keeping your stuff safe online seriously. They've got some serious guards up to keep the bad guys out​.
The catch? It might hit your wallet harder than some other options. Akamai can be more expensive, but they'll make a plan that fits exactly what you need, so you're not paying for stuff you don't use​​.
Using Akamai felt smooth and didn't mess up my usual routine. It's got all these helpful features and doesn't make things complicated, which is nice​​. Plus, they have some smart tech that makes sure your website is always running fast, even when lots of people visit at the same time​.
In a nutshell, trying out Akamai showed me it's like having a team of experts making sure your videos and images are always looking good and safe online, even if it might cost a bit more.
Why Choose CDNs for Video Streaming?
Still have doubts related to Video CDNs and their benefits? CDNs for video streaming offer several benefits, including faster loading times, improved scalability, and better performance for users worldwide. Here in this section, we'll further explore the advantages of using CDNs for video streaming.
Faster Video Streaming:

Edge Server Network: CDNs distribute content across a global network of edge servers, reducing the distance data travels to reach users and speeding up video delivery​.
Load Distribution: By spreading requests across multiple servers, CDNs prevent any single server from becoming a bottleneck, ensuring fast and reliable video streaming​.
Bandwidth Management: CDNs manage bandwidth effectively across their networks to avoid congestion, which ensures a smoother video streaming experience​.

Improved User Experience:

Low Latency: CDNs reduce the delay (latency) in starting video playback, providing a near-instant start after a user hits play​.
Consistent Quality: By maintaining optimal performance, CDNs ensure that video quality does not degrade, even during peak traffic times​.
Adaptive Streaming: CDNs support adaptive bitrate streaming, which adjusts the video quality in real time according to the user's internet speed, enhancing the viewing experience​.

Reduced Buffering and Loading Time:

Content Caching: CDNs cache video content on edge servers, which means less time is spent loading videos from the origin server, thus reducing buffering​.
Advanced Technologies: Using SSDs in CDNs for faster read/write operations reduces the time it takes to retrieve and deliver content, minimizing loading times​.
Predictive Caching: AI and machine learning algorithms predict viewer behavior to proactively cache content, decreasing loading times even further​.

Global Scalability:

Traffic Accommodation: CDNs can handle sudden spikes in viewership and scale up resources to accommodate large, global audiences​.
Reliability: A robust CDN infrastructure ensures consistent performance even as the number of simultaneous viewers grows​.
Redundancy: CDNs use multiple servers for failover, which means if one server fails, another can take over, providing uninterrupted service​.

Analytics and Performance Monitoring:

Real-Time Data: Many CDNs offer real-time analytics, allowing you to monitor and optimize video delivery as necessary.
Viewer Insights: Analytics tools provided by CDNs can offer insights into viewer behavior, helping to tailor content strategies.
Performance Metrics: CDNs provide metrics like load times and error rates, which are essential for maintaining streaming quality.

Cost Efficiency:

Reduced Bandwidth Costs: By delivering content from servers closer to the user, CDNs reduce the amount of data transferred from the origin, potentially lowering bandwidth costs.
Infrastructure Savings: With a CDN, you don't need to invest in building your own global infrastructure.
Operational Efficiency: The operational load of managing a high-performance, global content delivery system is outsourced to the CDN provider.

Better Security and Content Protection:

DDoS Protection: CDNs can defend against DDoS attacks by dispersing the traffic across their large network of servers​​.
TLS/SSL Encryption: Secure delivery of content is often standard, protecting data in transit from eavesdropping or tampering.
Access Controls: CDNs can provide granular control over who can access your content and where it can be viewed.
Frequently Asked Questions (FAQs)
Q. What is a video CDN?
A video CDN is a specialized type of Content Delivery Network designed to optimize the delivery of video content. It uses a distributed network of servers to provide high-quality streaming with reduced buffering and latency.
Q. How does a video CDN improve streaming quality?
A video CDN delivers content from the closest server to the user, which reduces the distance the data travels, minimizing latency and buffering, and supports adaptive bitrate streaming for optimal quality.
Q. Can a video CDN handle live streaming events?
Yes, video CDNs are equipped to handle live streaming. They can manage large spikes in traffic and audience size, ensuring smooth delivery of live content without overwhelming the origin server.
Q. Is a video CDN cost-effective for small businesses?
A video CDN can be cost-effective for businesses of all sizes as it can reduce infrastructure and bandwidth costs, and pricing plans can be scalable based on the company's needs and traffic demands.
Q. Does using a video CDN improve website SEO?
While a video CDN doesn't directly affect SEO, the improved site speed and user experience can contribute to better engagement metrics, which are favorable for SEO rankings.
Wrapping Up!
To conclude, Video CDNs help a lot in delivering a buffer-free video streaming experience, providing faster performance with great features. While each CDN has its perks, BunnyCDN and Gumlet have been my go-to options for their value-for-money services and reliable support.
Remember, the best CDN for you will depend on your specific needs, like your budget, audience location, and the size of your business. It's always a good idea to keep refining your choices as your needs evolve and as the CDN market changes.
Also, while a CDN doesn't directly boost SEO, it definitely enhances your site's user experience by improving speed and reducing buffering. This indirectly contributes to better SEO.
In the end, choosing the right CDN requires a good understanding of your needs and the facilities provided by the CDN provider. Take out some time, do your homework, and don't shy away from trials until you find the perfect fit. All the best!