Not sure which one is the best video editing software for bloggers and YouTubers? Here in this guide, we've compiled a list of best video editing software that is perfect for bloggers and YouTubers.
As you know, Video has taken the digital world by storm. Prompt access to high-speed internet, a drop in the prices of smartphones, and the easy availability of video content have all played a role in the popularity of the media. Today, most people prefer to watch a video on a subject instead of reading up about it.
So this list includes easy-to-use video editing software, as well as programs that offer powerful features and functions. Consider using one of these top five tools to finish your next video project quickly, without taking too much time or effort.
Adaption to Video
Brands have been quick to adapt to this trend, and most organizations have included video as a part of their digital initiatives. These days, it is possible to create video content for all budgets and themes. Videos can be shot on smartphones, edited with free tools, and uploaded to platforms like YouTube that are available for free.
Since smaller organizations are usually on a tight marketing budget, the use of video marketing strategies provides them with a fair ground to compete with established organizations.
Another major contributor to the popularity of video is the fact that video caters to the audio and visual senses of an individual. That way, people are likely to be more receptive to video, and brands will be in a better position to convey their message. There are more than 50 million active content creators on YouTube alone.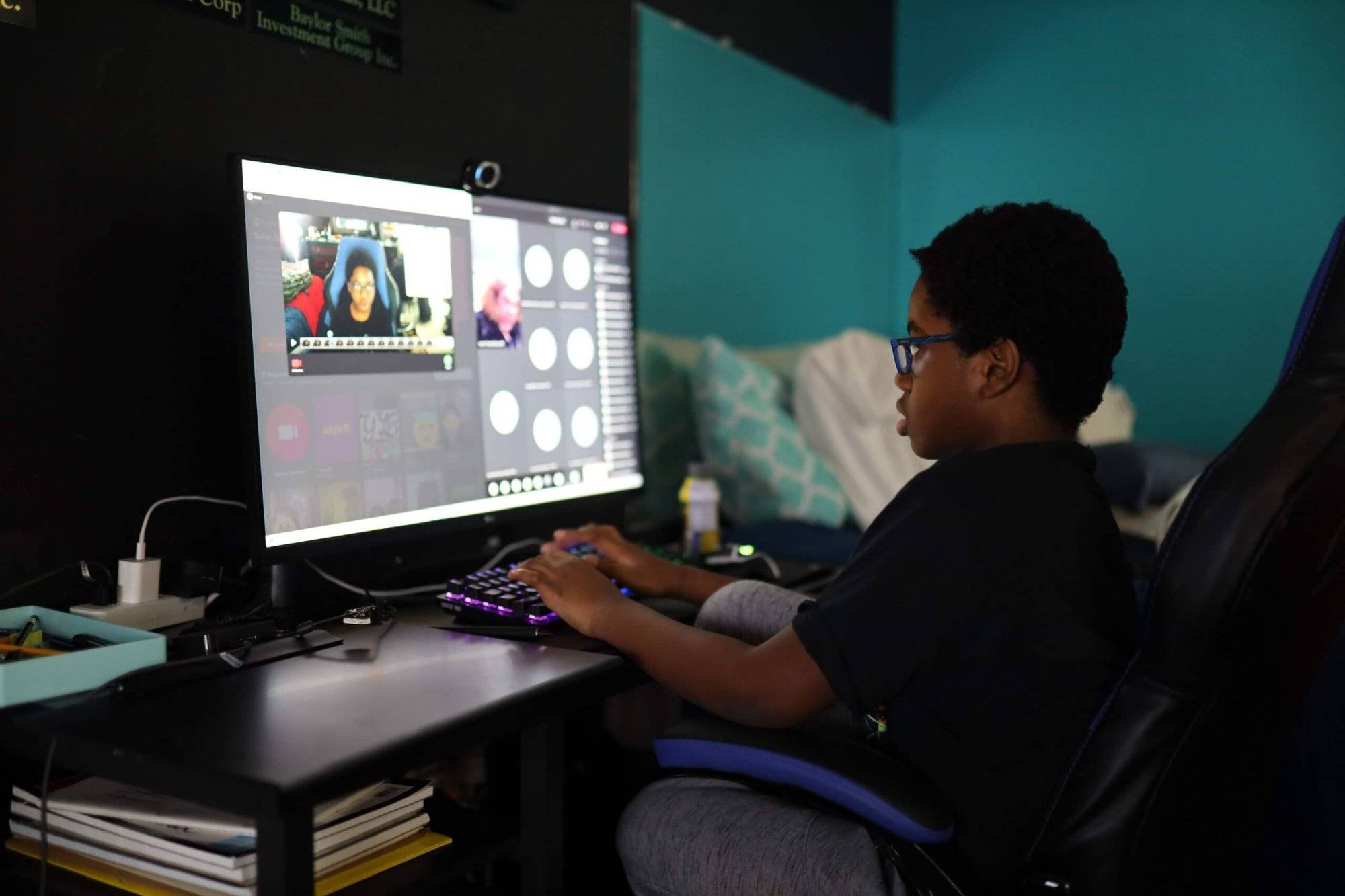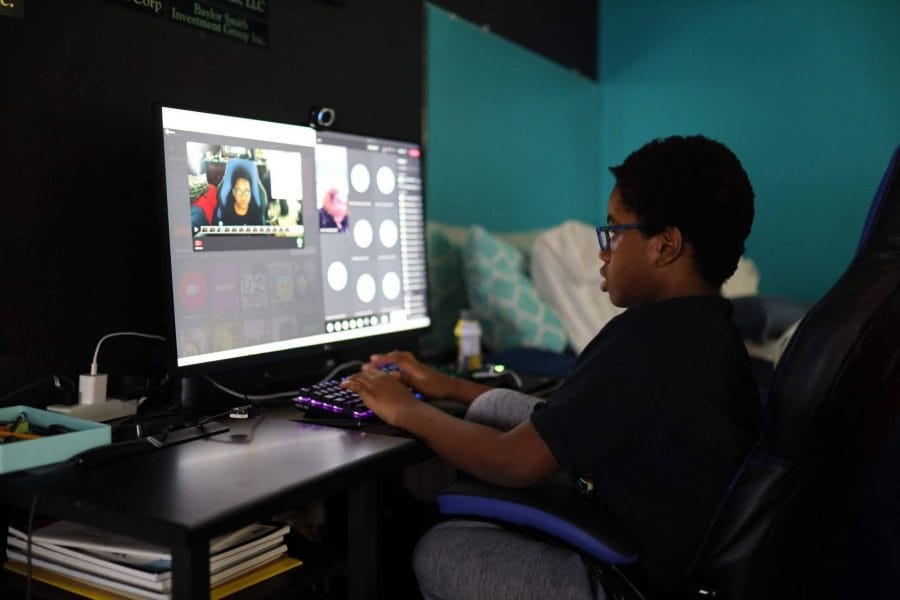 While YouTube is the largest video-sharing platform, you need to understand that the use of video in marketing is not restricted to this platform. These days, many bloggers create a video to accompany the textual content of their blog. Since Google ranks web pages with video higher than those without it, such proactive measures help to improve the digital visibility of the blog.
Moreover, brands have started leveraging video to demonstrate a product or explain an industry-relevant subject. Such informative videos are included in the brand website or the email marketing initiatives of the firm. Thus, you see that the adaption to the video has been prompt, and the future holds a sea of opportunities.
Perks of Video Marketing
Some of the most significant advantages of video marketing are as follows:
Helps to Build Trust and Credibility
Increased Engagement
Boosts Conversions and Sales
Personalized Message
Greater ROI
While all these factors contribute to making video an essential part of the marketing mix, it is the last one that is of utmost importance to any organization.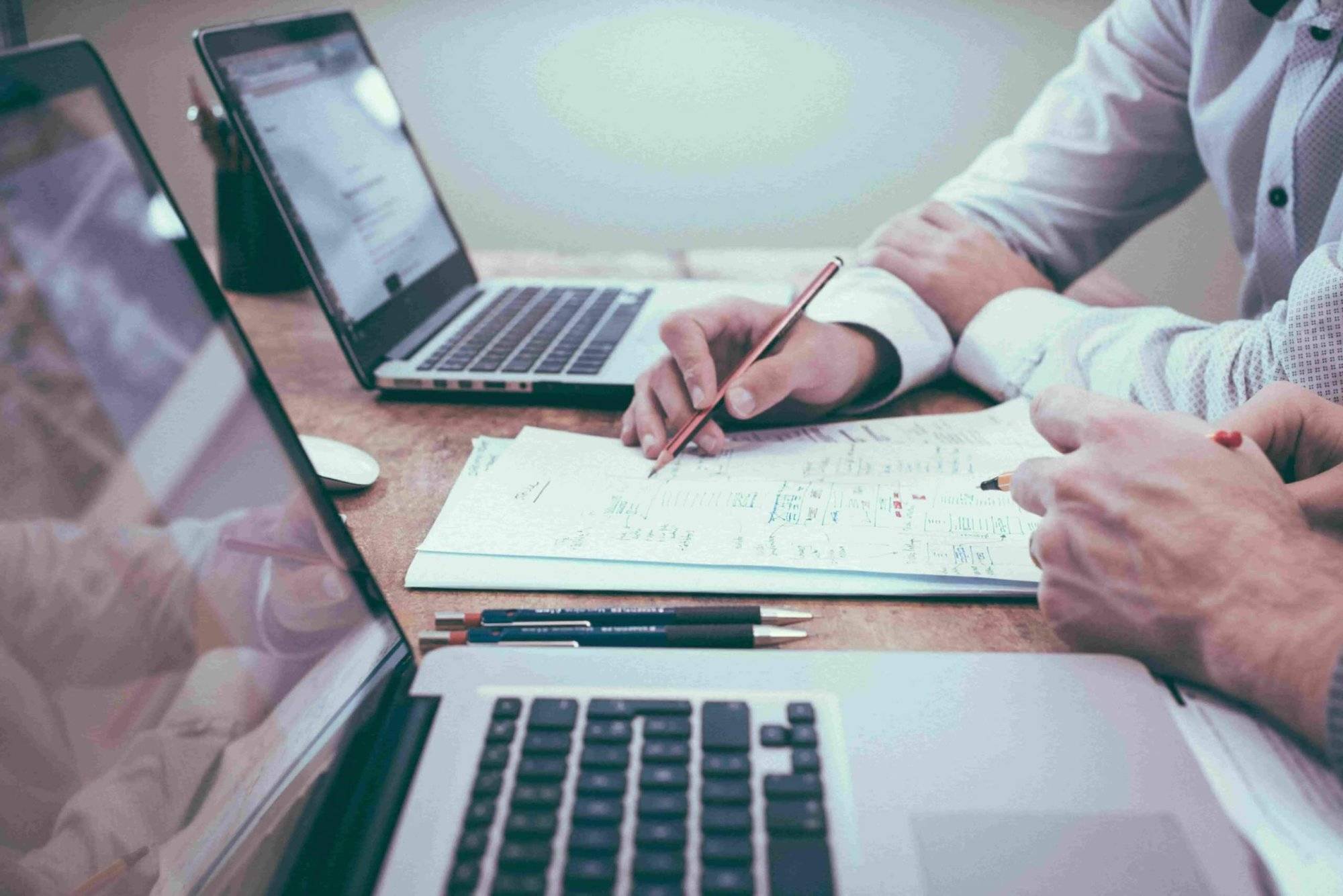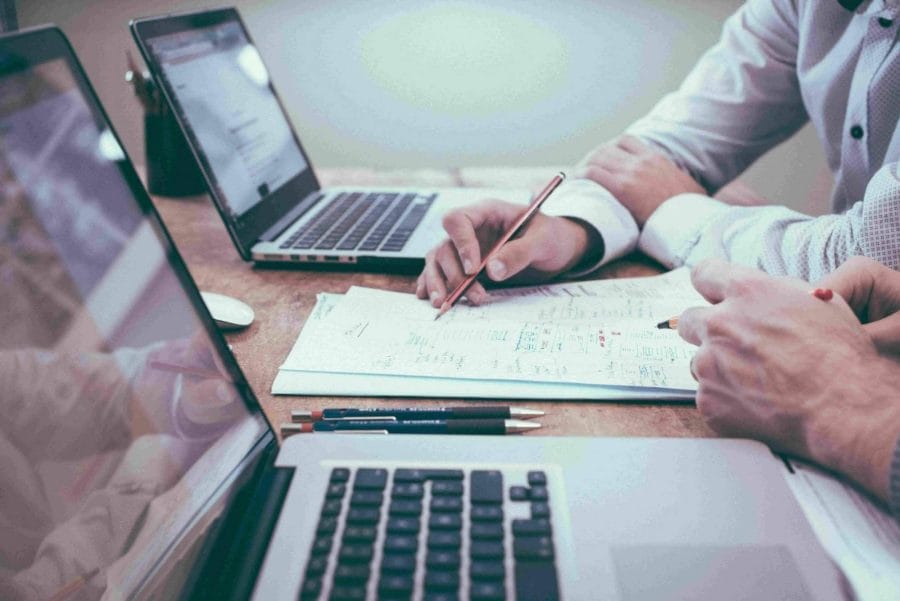 The reason why ROI matters the most is that it is the only metric that can help you understand whether your marketing strategies are working or not. If you are not able to generate enough ROI, it means that your video marketing efforts are not bearing fruit and need to be reviewed.
On the other hand, if you are able to generate a healthy ROI, it means that your video marketing strategy is on the right track, and you should continue with it.
There are various factors that contribute to the ROI of your video marketing strategy. Some of them are as follows:
The quality of your videos
The platform on which you are sharing your videos
The target audience that you have defined
The call to action that you include in your videos
All these factors need to be taken into account to create a video marketing strategy that can generate a healthy ROI.
The bottom line is that video is no longer an emerging trend; it is here to stay. If you want to stay ahead of the curve, it is important to include video in your marketing mix. Doing so will help you build trust and credibility, engage with your audience, boost conversions and sales, and achieve a higher ROI.
Best Video Editing Softwares
Here is a list of best video editing software and website which helps you to ease your video editing work with plenty of features.
If you're a blogger or a YouTuber, I recommend you trying these softwares to ease your work.
1. InVideo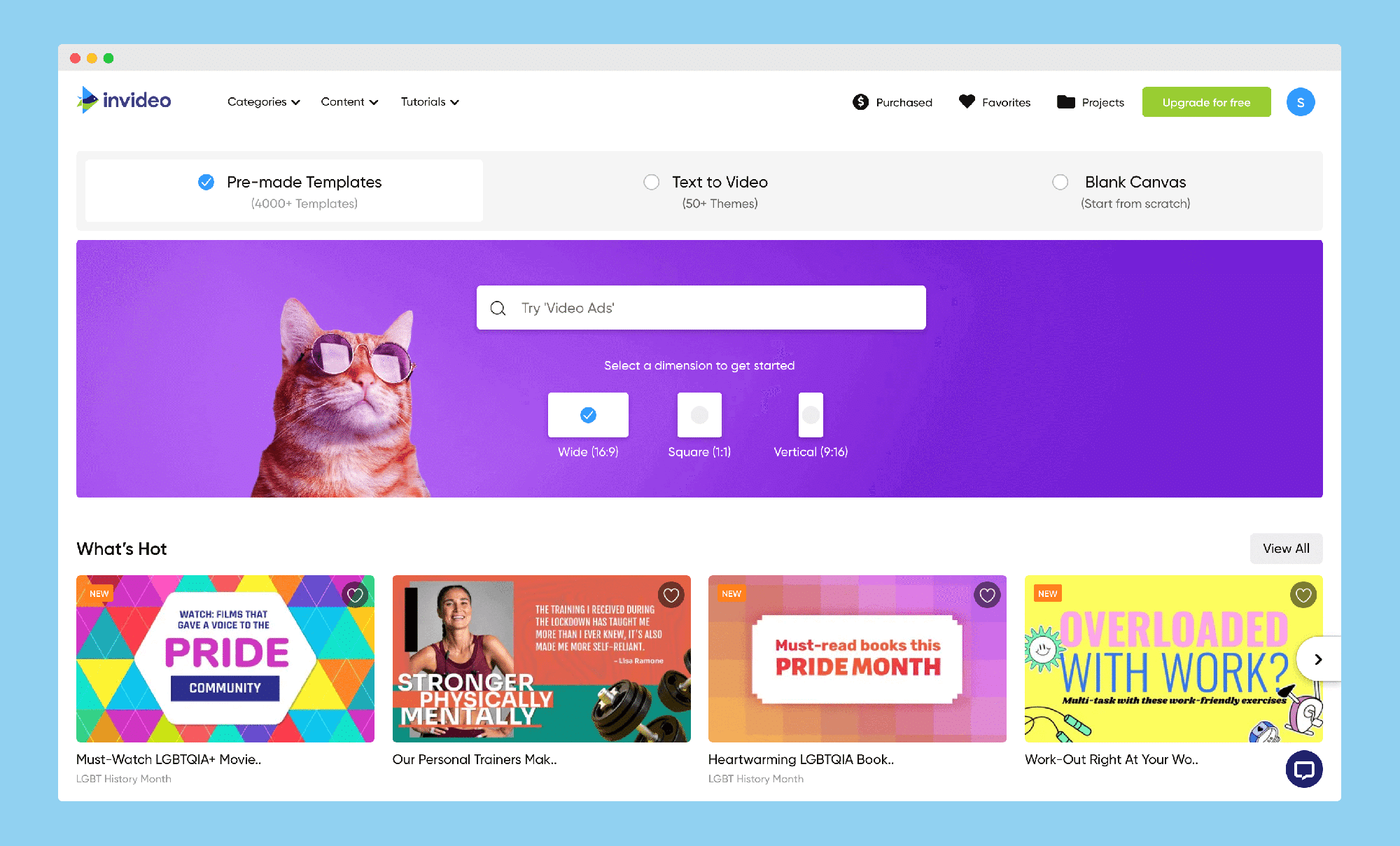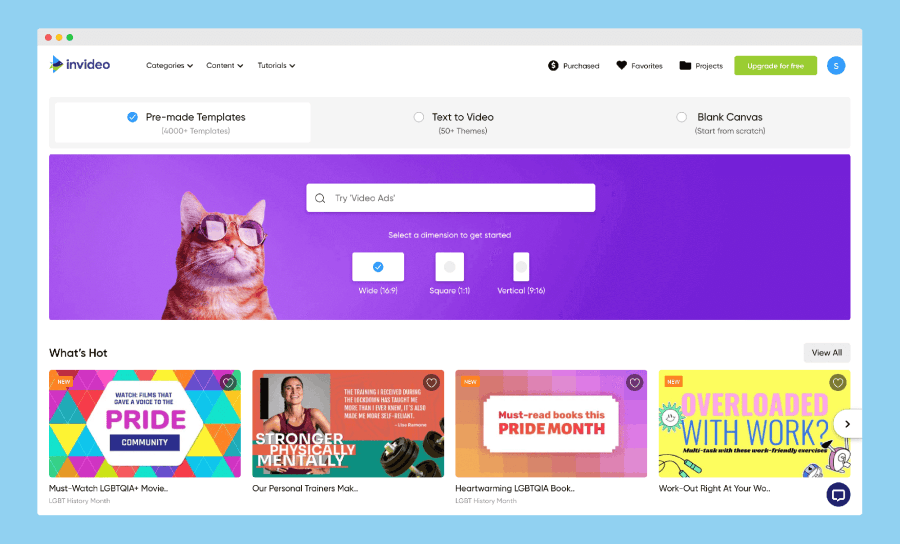 InVideo is one of the best online editing tools and lets you create videos in a matter of minutes. To create a video, you need to sign up for InVideo and then log in with your credentials. You do not need to download any tools to use InVideo, as you can access it online on any Windows, iOS, Android, and Mac device.
Upon login, you will have the choice of picking a readymade template or building a video from scratch. There are over 5000+ video templates for you to choose from. In either case, you will also get to choose the aspect ratio of the video that you are editing. This feature is especially useful for those who are using InVideo to edit their social media videos. InVideo allows you to directly upload your edited videos on YouTube without downloading them to the system.
Another advantage of the InVideo tool is its media library. When you do not have the necessary pictures, videos, or GIFs for your video, we recommend that you browse through InVideo's library. Another feature of InVideo is that it allows you to upload your music files and audio voiceover files.
If you are unsure about the copyright issues of your files, you can choose from InVideo's library of royalty-free music. InVideo is the perfect tool for novice video editors, and the 24 X 7 support team ensures that you have support at every stage of your video editing journey. With InVideo, you can create multilingual videos.
If you go for the free version of the tool, you can use all the features, but the video will have a watermark. When you pay $20 per month and opt for the premium version of the tool, you do away with the watermark and create a professional impression about the video. This is especially useful if you are creating a branded video for promotional purposes.
2. Wondershare Filmora Go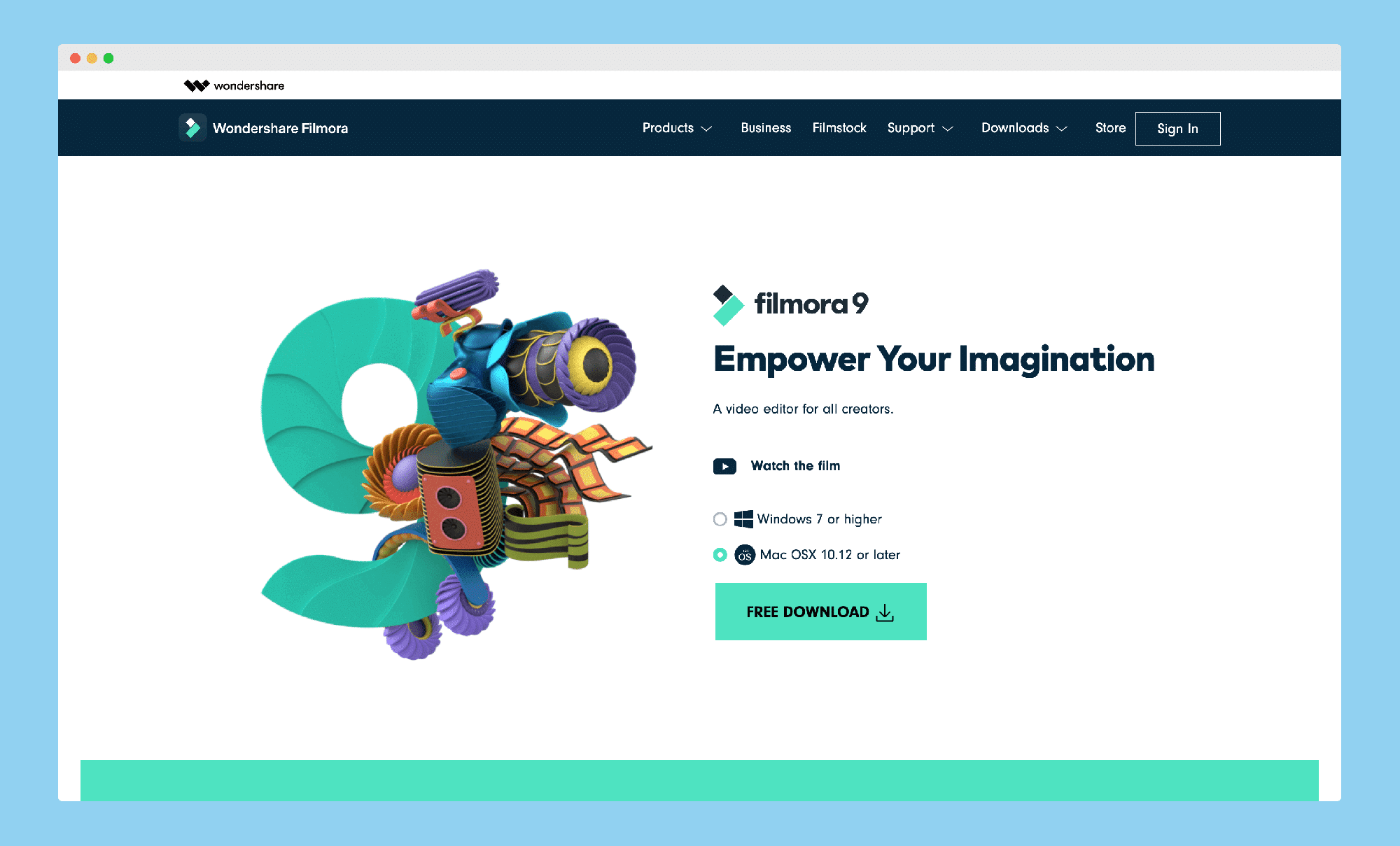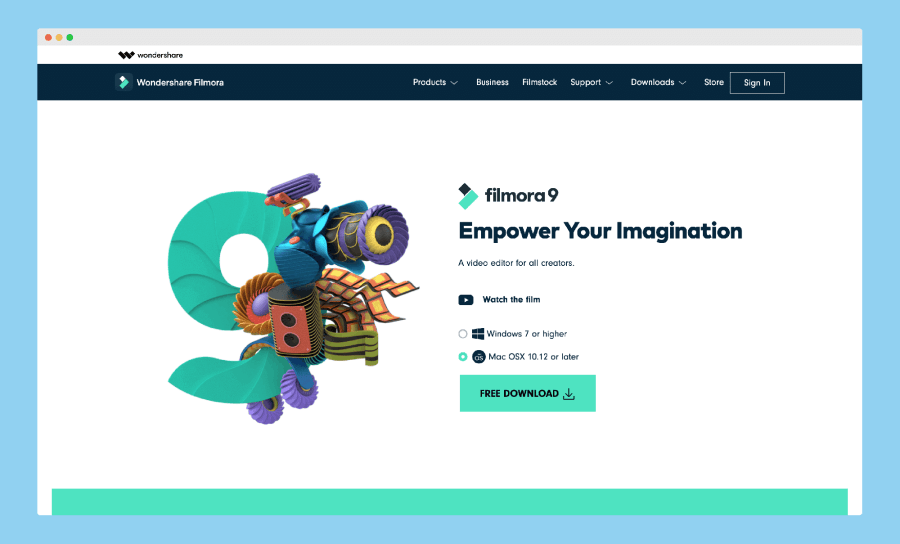 Wondershare Filmora Go is made by Wondershare and is specifically designed for professional users. It offers a completely customizable user interface, allowing you to use your own custom themes, fonts, and icons. You can also change configurations such as the display settings and apply watermarks to your videos. It's a great tool for anyone looking to create professional-grade videos.
Wondershare Filmora allows you access to high-level video editing features, such as the addition of motion elements, transitions, royalty-free music, animation titles, etc. You can perfect the audio and music settings of your video with the audio equalizer, auto keyframing, and background noise removal features. The correct usage of the color tuning tools will ensure that your edited footage looks like it is from a Hollywood movie.
Wondershare uses real-time rendering features, and you get a smooth editing experience while working with high-end 4K footages. It has advanced video stabilization, fish-eye lens correction, and precise speed control, ensuring that it is the ideal choice for editing video clips shot in a DSLR camera as well as action cameras such as the GoPro.
Wondershare Filmora is a great tool for editing video files on your Windows 7, 8, or 10 PC. You can save files in popular formats like MP4, MOV, MVK, AVCHD, or AVI. The tool also gives you the luxury of burning the video file onto a DVD or transferring it to a popular portable device.
The best thing about the Wondershare Filmora tool is that it's very easy to use and it has a wide range of features that both beginners and professionals can use. So, I would definitely recommend this tool to anyone who is looking for a good video editing tool.
3. ClipChamp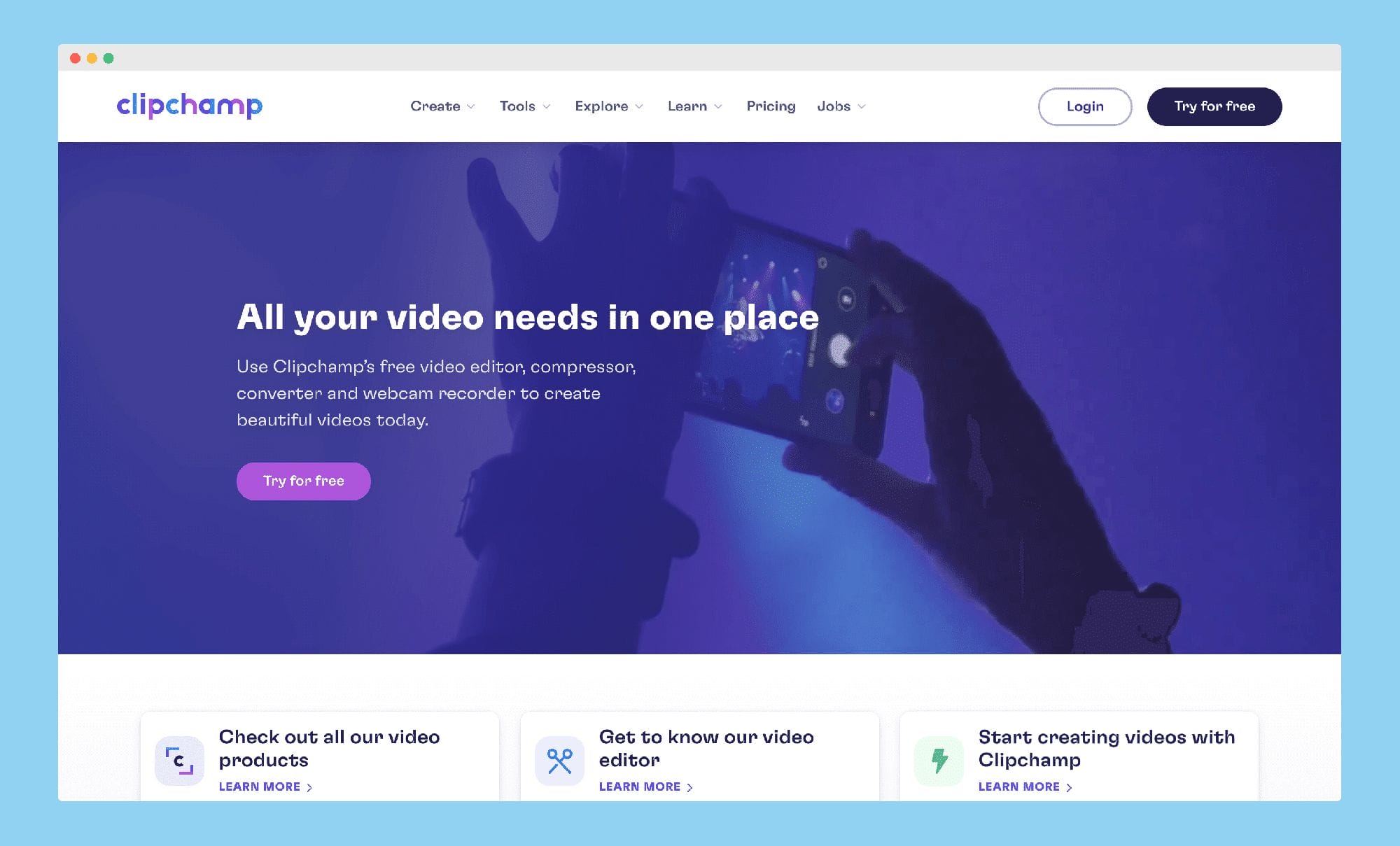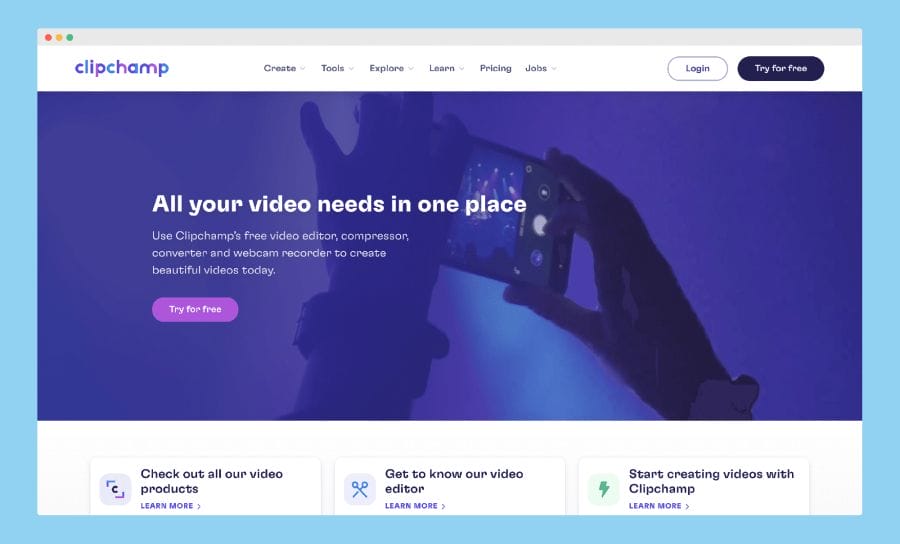 The editing needs of every individual or brand are unique, and not everyone needs the most sophisticated videos. While some brands opt for the simpler way to avoid spending time on editing, others cannot afford it. For example, the addition of movements and transitions increases the size of the video file. Since such a file is difficult to attach to emails, many brands prefer a simpler video.
If you are a novice video editor whose video editing needs to center around trimming, splitting, flipping, rotating, and combining clips, then ClipChamp is the ideal choice for you. The tool gives you access to fully customizable video templates, and you can express your creative freedom. It comes with a free trial version, and you can experiment with its features before you decide whether to purchase the license. If you run out of videos and music, you can look up the Videoblocks and Audioblocks functions to identify the most suitable media files.
The process of creating a video with ClipChamp is simple, and you begin by creating your project. You then drag and drop files from your devices that you will want in the video. Alternatively, you can choose a template and media files from the library. Once you have assembled all that you need, sit back, and add appropriate texts and titles.
For the best results, we recommend that you use texts that are easily readable and in contrasting colors. You can then work on changing the background overlays, filters, and transitions. You can then export the file and save the video. Understand that the trial version restricts the resolution of the video file to 480p.
4. OpenShot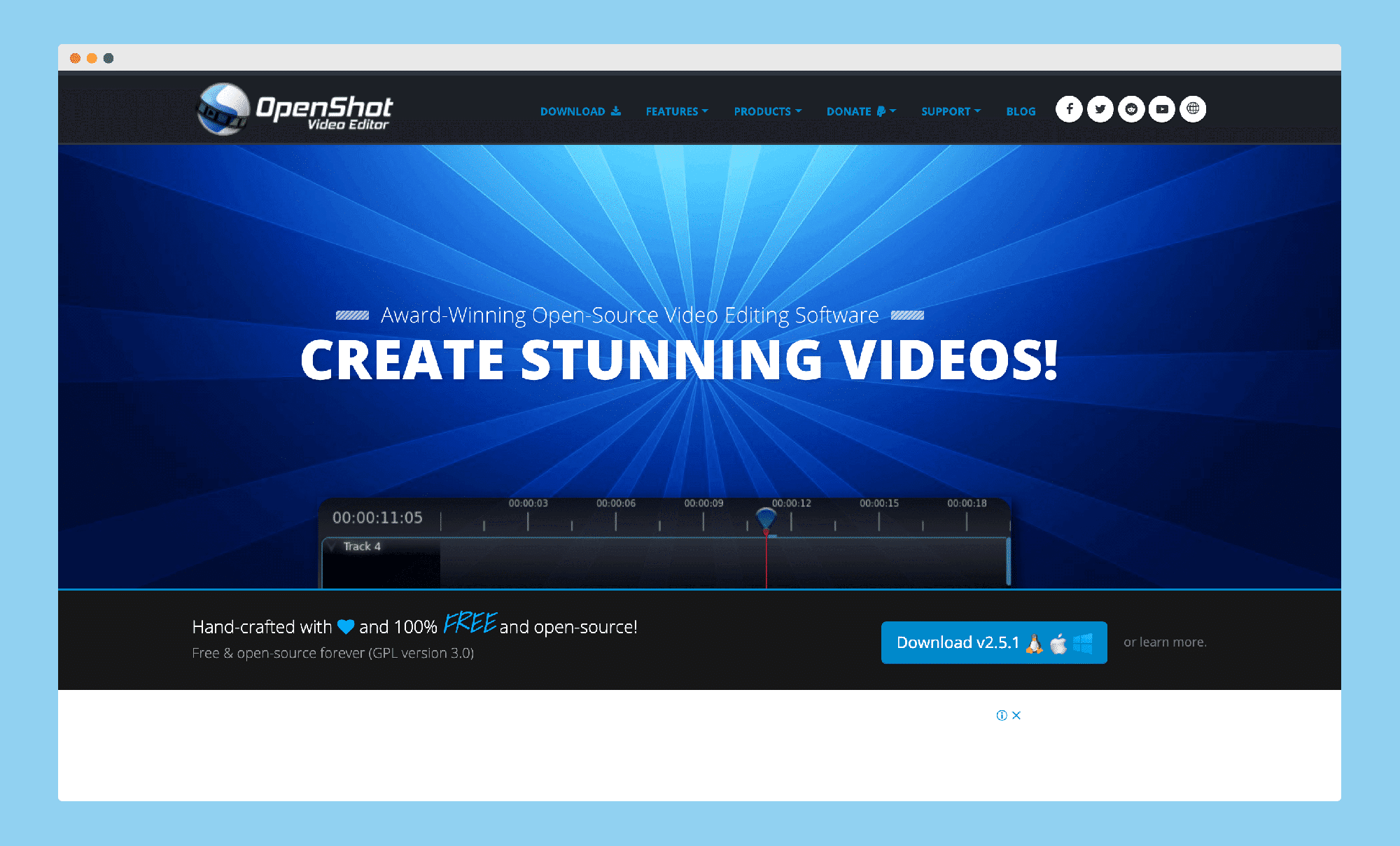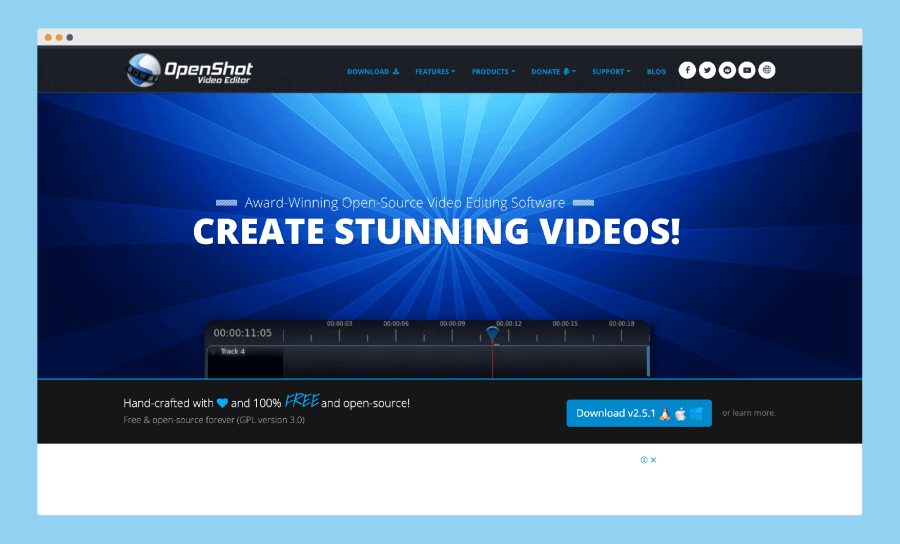 For those who are keen on giving a professional touch to their videos, the OpenShot is the ideal choice. OpenShot is a free editing tool that lets you add unlimited video tracks to the timeline. That way, it becomes the ideal video editing choice for situations when you need to work on multiple audio and video clips at a time. For those who are keen on personalizing a video, the title template and video effects are powerful tools to express one's creativity.
OpenShot allows QuickTime, MPEG, AVI, and WMV as the input formats. Hence, you can use this tool to edit video footage shot on different devices. The advanced trimming and slicing features ensure that you achieve perfection in all your video editing tasks.
Although OpenShot is available for free, it is a powerful tool that gives you audio visualization waveforms to assist in music editing. Irrespective of whether you are creating a music video or want to add music to a promotional video, OpenShot is the perfect choice for all your audio editing needs. The only glitch of this tool is that the video effects are limited, and if your system does not meet the software requirements, you will have to install the necessary add-ons.
However, this is one of the best open-source tools, and you will find regular upgrades that improve the functionalities. The tool offers editing in over 70 languages, thus ensuring that language is not a hindrance to creating high-quality videos. After you are satisfied with the video editing, you can render and download the video file in MPEG, MP4, AVI, and MOV formats.
5. VSDC Video Editor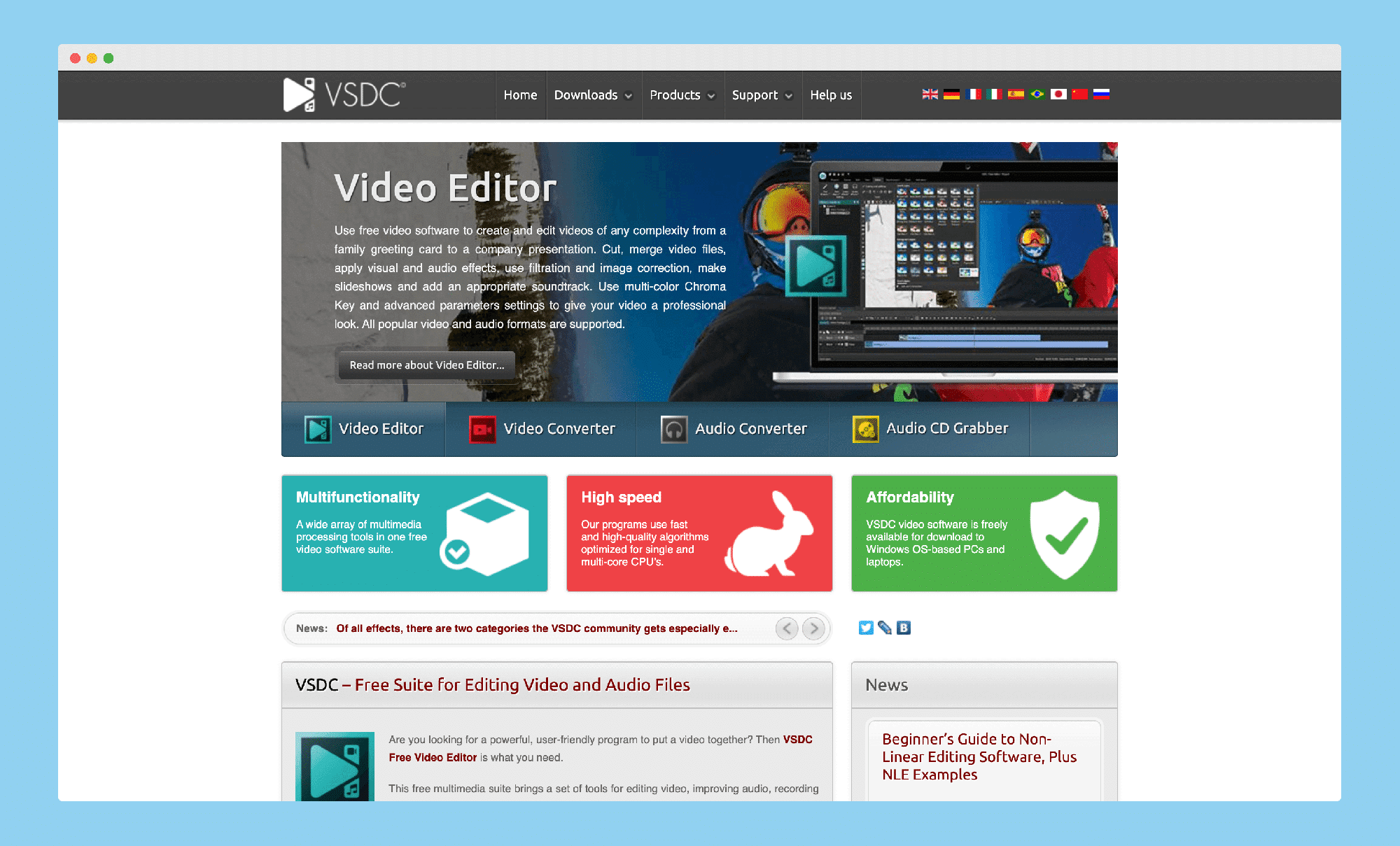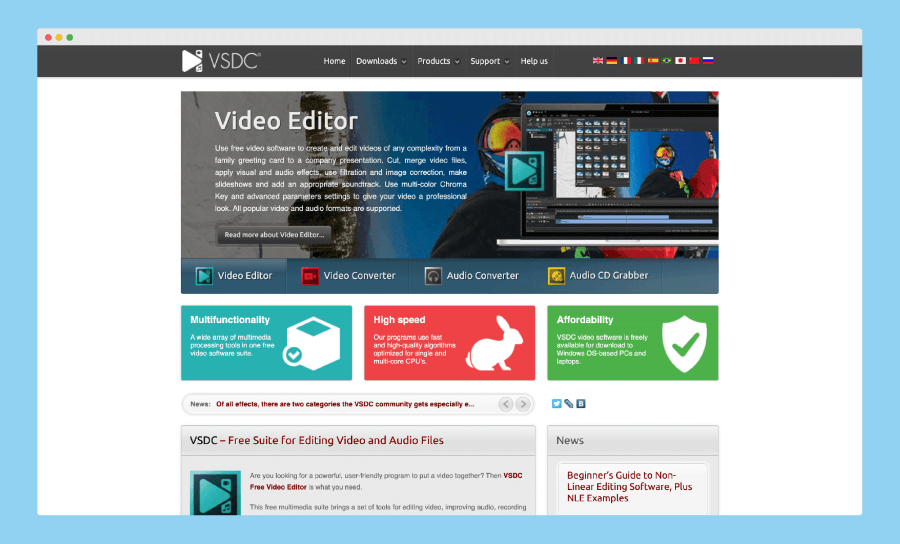 If you are a beginner in the world of video editing and see yourself progressing in this field, then you should start your journey with the VSDC Video Editor. This tool is available for free and has one of the simplest interfaces with advanced features. That way, you can start small and gradually play around with a wide range of overlays, filters, and special effects to create studio-quality videos. The VSDC Video editor has some of the best transition effects and automated color correction abilities.
The tool supports a broad range of input and output formats and is popular for all types of media files. If you are looking for a tool to create just the intro or end screen, you can use the VSDC video editor for this purpose. As this is a non-linear tool, you can place your video clips in any way that you want. The complete freedom of the clip placement in the timeline is an added advantage for branded content creators.
When you edit a video with the VSDC video editor, you can directly export the same to your Instagram, Facebook, or YouTube handles. This saves you the time that would otherwise be lost in downloading the file to your device. The VSDC has a lot of advanced features to offer, and we recommend this for brands who want to leverage videos to build a brand image. With this tool, you can establish consistency in your videos and that will give a major boost to your online reputation.
The major USP of the VSDC video editor is that you can use it as an audio or video converter.
For example, if you have a file in M2TS format and would want that in MP4, the VSDC video editor will be helpful for you. Also, it is one of the few free video editing tools that allows you to edit HD and $K resolution videos. The only shortcoming of this app is that the technical support that comes with the tool is not free of cost.
💡 Another Tip:
If you create plenty of training, tutorial, online courses, or demo videos as well as gameplays for your blogs, YouTube channels, or other social platforms, a good screen recording software will undoubtedly make your work easier. The free tool iFun Screen Recorder is what I recommend. You can try and see if it works best for your needs.
All in all, video marketing has become an increasingly common way for business and online training purposes. We'd like to hear from you. What is your favorite video editing or screen capture software?
Closing Thoughts
The choice of video editing tools will be dictated by your editing proficiency and the type of videos that you wish to create. The operating system and nature of your device will also play a crucial role in this factor. With popular vloggers and YouTube content creators using diverse equipment, it is understandable that their choice of editing tools is as varied as discussed above.
If you are new to video content creation and want to see yourself as an established content creator, then spend some time evaluating the tools discussed above. Then, depending on the needs of your blog or YouTube channel, feel free to make a pick.
In case, you're looking for the best ai video editor, then you can also check DeepBrain's ai editor.
Once you have decided on a tool, we recommend that you stick to it for all your future video editing needs. That way, the more time you spend on a tool, the better acquainted you will be with its features. It is only when you know about the finer features of a tool you can use that to your advantage when you need to prepare a video.