In the past, Amazon has always been clear with its selling policies and outlined the best practices and mistakes Amazon marketers to need to avoid.
There's so much fine print in those requirements, and Amazon has placed them for a reason. So, if you're just starting out, then there are mistakes that you could easily make without realizing it.
But first, let's first talk about the basics.
What is Amazon Advertising?
Primarily, Amazon is an e-commerce site where merchants sell their products. It also lets advertisers display ads on their websites. These ads either show up as banner ads, suggested products, or within the product searches.
When you advertise on the platform, you're only paying for the ad your customers click on. The views are free, but once shoppers decide to click more, that's where you're charged for your ads.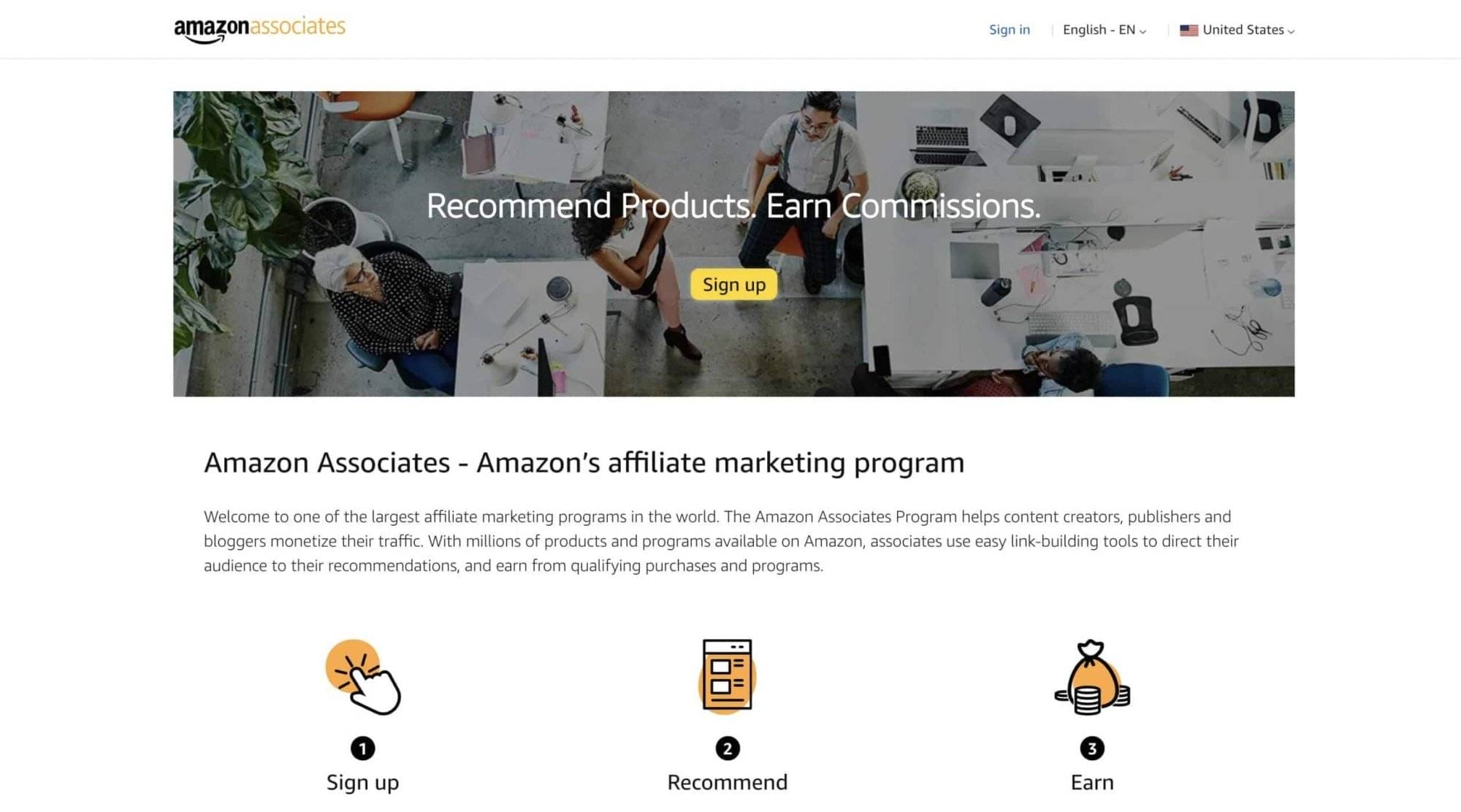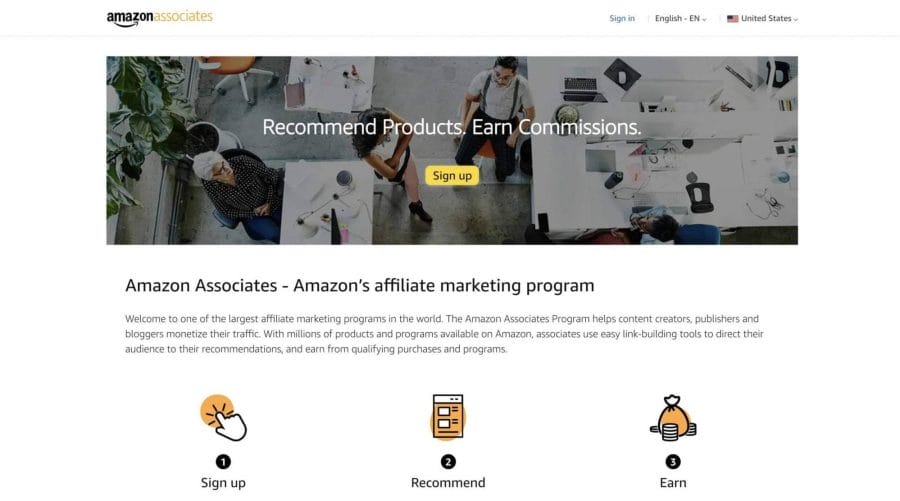 The system allows thousands of people to check your products out, and you only pay for those who expressed a direct interest in it.
How much you're willing to pay is up to you, since most ads on Amazon are auction-based, meaning it's up to you to decide the maximum amount that you're willing to pay for every click.
The more willing you are to pay for these ads, the more Amazon will feature your ads.
What Are the Benefits of Amazon Advertising?
Amazon is like the holy grail of marketing because it delivers massive traffic. Marketers who choose to advertise on Amazon can directly access an immense number of people.
So, if you're on the platform, your product shows up for a lot of eyes to see. This eventually leads to more clicks, and those clicks lead to sales.
Not only does Amazon deliver immense traffic to your site and more views to your products, but it also gives you customers that are highly likely to convert.
People who visit the platform have already had high purchasing intent, and because they're already at the bottom of the funnel, it's much easier to convince them to buy.
Here are other benefits of Amazon Advertising:
You can sell more during the holidays: Customers buy billions of items on the platform during the holiday season.

You'll gain access to millions of customers: Approximately 144 million customers look, discover, and buy new products across all types of devices on the platform.
Types of Amazon Ads
Amazon has a variety of ads that fit your marketing strategy. Here are a couple of things that you have to keep in mind when it comes to Amazon ads:


All ad packages are cost-per-click and follow an auction model.

You can pick the highest price that you're willing to pay for every click.

The higher the bid, the more likely will your ad appear.
Here are the different types of Amazon Ads:
1. Sponsored Ads
These ads show up around or within the search results or product detail pages. Because a majority of them are keyword targeted, you can pick the keywords yourself and then let Amazon automatically target your ad using suggested search terms.
Sponsored Product Ads are quite similar to the Ads on the Google Shopping Network. These ad types will drive Amazon searches directly to a particular product that you're selling on Amazon.
2. Display Ads
Display ads show up in merchandising emails and on product detail pages at the end of the shopping experience when customers usually review their orders.
With this ad type, you're able to target customers based on their interests in particular products and categories. You can choose which products these ads will show alongside, which includes cross-selling your own products, or your competitors' products as an alternative.
3. Headline Search Ads
This ad type also shows up within search results, gives high visibility, and is great if you're promoting brand awareness. With this ad type, you can create a custom headline, logo, and target keywords.
That way, when people click on your ad copy, your ads will direct them to a customized page that will feature a collection of your products.
4. Video Ads
Video ads allow you to share stories and make an emotional connection with your customers throughout their journey. Because video ads are getting traction, it's good to see how they can help you build:
Brand Awareness: You can embed the message of your brand with high-quality content on Amazon sites like IMDb and other websites online.

Relevant Reach: Go beyond those traditional TV ads to deliver your message with relevant content in many places as they consume your content.

Display Ads to Match: You can easily make a connection with your audience when you pair a video with your display ads to show your brand message or run a demo with your products and services.
Most Common Mistakes that Marketers Do
Now, we'll move on to the ten most common mistakes that marketers do when using Amazon Advertising.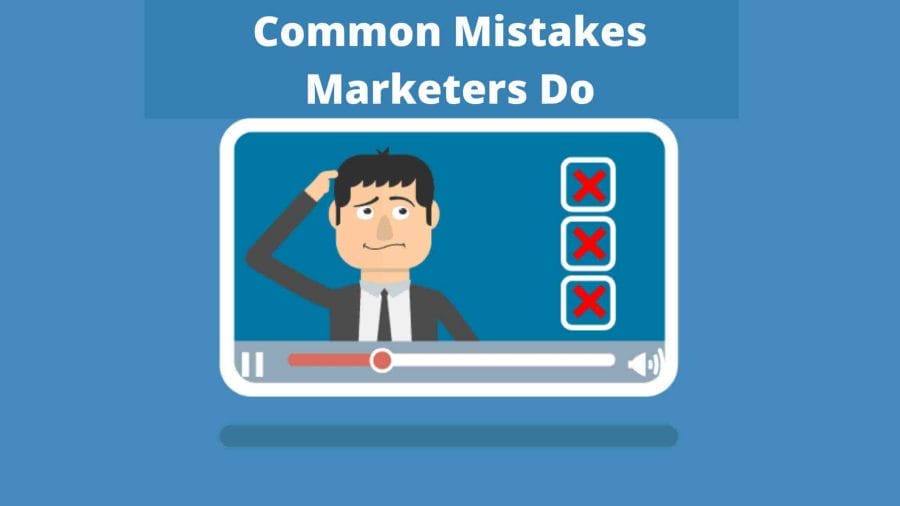 1. Poor Selection of Keywords
Keyword research is a key component of Amazon Sponsored Products. A poor selection of these keywords can negatively affect your ad campaign, which eventually leads to higher aCoS and lower sales.
When you mislead Amazon with the wrong data can result in a permanent ban on your account. Since a lot of people use this strategy to gain more traffic to get clicks, then this is the part where they do it wrong.
For instance, if you're bidding on the keyword. "green sweater," but you're not actually selling a green one, you'll gain clicks, but not conversions which could negatively hurt your chances of prospects converting. So, the key here is to bid on keywords that you think are most relevant to your product. Also, check out the best digital marketing tools in the market.
2. Neglecting Negative Keywords
Negative keywords have the potential to become Amazon's pay-per-click advantage. Marketers who use them could decrease their overall ad costs without reducing visibility and conversions for prospects that are considered relevant.
For instance, if the marketer is selling wine glasses and is bidding on the keyword "glasses," with a broad match, users could type the term, "eyeglasses" and the ad could populate.
But when users accidentally click on that ad, they're charged for a click. As often as you can, add and subtract negative keywords so that you could steer away from unrelated clicks that don't bring revenue to your business.
3. Cutting Important Keywords Off
All your keywords in your product titles matter, but it's usually at the beginning that matters the most. In your Sponsored Ads, your product titles are often cut off.
So, as much as you can, you want to make sure that users see the most important keywords even if the title, in the end, isn't showing. Place keywords that are the high volume at the beginning of your title.
Your PPC ads and SEO also shouldn't just be set up and then forgotten about. You need to check these stats regularly so that you'll know which keywords are converting and which ones are not. You should also pay attention to how you adjust your campaigns as you move forward.
4. Relying on the Same Targeting Type
Another mistake a lot of marketers make with their ad placements on Amazon is to apply the same business strategy again and again throughout all of their campaigns.
You must also keep in mind that Amazon could get your account suspended. You must have some ideas or guide on Amazon Suspension Appeal.
So, before you start a new campaign, you need to outline a specific goal that you want to accomplish.
Here are a few examples of some advertising strategies:
New product launch: Create exposure and demand.

Liquidation: Sell all your relevant, and end-of-life inventory

Targeted acceleration: Increase your sales and order volume over time.

Brand awareness: Protect your brand by regulating ad domination and exposure

Maximizing profits: Optimize your per-product profits based on the advertising cost of sale (ACoS) targets.
5. Skipping A/B Testing
As a marketer, you need to try out the best strategy that works for you. You have to test your headlines, titles, images that you display, your product images, and your logo, and know what works the best.
To show your customers that you're selling quality products, you need to invest. So, you need to start an A/B test to know what sells the best. Maybe a green product attracts more views than a white one? That's just one of the tests that you need to do.
6. Absence of ACoS Goal
In a perfect world, you could increase the volume of your sales and decrease the costs of your product advertising in just a short period. But what most marketers fail to realize is that these goals are usually at odds with one another.
Think of speed, efficiency, and volume as the three corners of the triangle. You can achieve the two goals at once, but it's difficult to achieve three.
You can boost the volume of your sales quickly by sacrificing efficiency, but you can increase efficiency but sacrifice the volume of your sales.
To be able to achieve both efficiency and volume, you need to grow your sales slowly over a long period of time.
You can utilize Amazon's sponsored product ads to increase the volume of your sales quickly by maximizing impressions and exposure through aggressive bidding. This will increase the volume of your sales and reach, but it would decrease your efficiency.
As a result, your next sale is slightly higher to achieve than the last. So, as the volume increases, the cost of having these sales rises as well.
7. Substandard Campaign Structuring
The saying well begun is half done is true when it comes to your Amazon campaigns.
If your campaigns aren't properly structured for every campaign type, product, and targeting option, then things could easily spiral out of control. As a result, the level of efficiency in the optimization won't be as effective.
8. Ignoring the Data
Your Amazon ad campaigns don't just run silently in the background, Think of it as your conversion where you input the variables of your campaign, and it reports back to you all the information that you can use to optimize them as well as your product listings.
Therefore, being hands-off in your campaigns is a costly ad mistake. It means that when you're running your campaigns, you need to look at regularly or every few days so that you'll know what's working and what isn't. You can then use this information to make necessary adjustments.
9. Not Categorizing Campaigns
Learning to categorize your campaigns is another vital element to Amazon's advertising success, yet this aspect is commonly overlooked by marketers.
When it comes to online advertising, the structure is everything. Yet a lot of marketers have to establish their work on Amazon, leading to difficulties in knowing which products are performing at an improved pace, and which ones are falling behind.
This, in turn, makes it difficult to know which parts of your advertising campaigns are working and which ones are not.
10. Limited Ad Groups
Instead of leaving your high performing keywords in their original campaign, you can instead craft a "winning" campaign for them.
The other keywords that are found in your original test campaigns will make a significant impact, and you'll gain more control over your high volume keywords.
Your campaigns should also have multiple ad campaigns for a phrase, broad, and exact matches. If your campaigns are automated, then see to it that each ad type has its own SKU, making it much easier to adjust and analyze.
Over to You
Amazon is a haven for product-focused businesses. It's a great way to get your products in front of your customers and placing you in a level-playing field with your competitors. By following the tips above, you're sure to create a solid marketing strategy that you can use in your Amazon Product Ads.
The advertising platform is also a great opportunity for you to outsmart your competitors. The goal of your campaign can be achieved if you avoid committing the common mistakes a lot of marketers make in Amazon advertising.
When you take a proactive and detail-oriented approach, most of these most common mishaps can be avoided, helping your ensure happy customers and successful campaigns in the long run.