Are you looking to convert a post to a page in WordPress? If yes, you landed on the right spot!
If you're a WordPress user, you may have come across the need to convert a post into a page at some point. Whether it's for reorganizing your content or simply wanting to give a particular piece more prominence, knowing how to make this conversion can come in handy.
In this blog post, I will guide you through the step-by-step process of converting your WordPress posts to pages. I will cover different methods, including using built-in WordPress features and utilizing plugins.
By the end of this article, you'll have all the knowledge you need to transform your posts into pages seamlessly.
So, if you're ready, let's dive right in!
Difference Between a Post and a Page in WordPress?
When working with WordPress, it's important to understand the difference between a post and a page. While both are types of content that can be created on your website, they serve different purposes and have distinct characteristics.
A post is typically used for blog entries or news articles that are displayed in reverse chronological order on your site. Posts are meant to be timely and often feature categories, tags, and comments to encourage engagement from readers. They are perfect for sharing updates, opinions, or any other type of content that you want to publish regularly.
On the other hand, a page is more static and serves as a permanent fixture on your website. Pages are ideal for creating timeless information, such as an About Us, Contact, or Services page. Unlike posts, pages usually do not have categories or tags associated with them and do not display dates or allow comments by default.
In conclusion, posts are dynamic entries displayed in reverse chronological order, while pages are static pieces of content meant for permanent information display.
How to Convert WordPress Post to Page (or Vice-versa)
Converting a post into a page is a straightforward process that can be accomplished by following a few simple steps.
Below, Below, I have provided two methods that can be used to convert a post into a page. Let's dive into each method one by one.
Method 1: Change WordPress Post to Page Manually
The first method will use the default WordPress editor settings to turn a post into a page.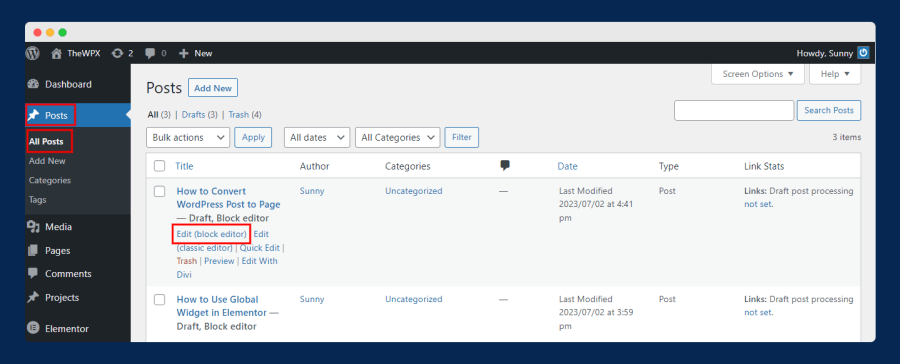 Open any post that you want to convert into a page. You can do this by going to "Posts > All Posts" and clicking on the "Edit" option.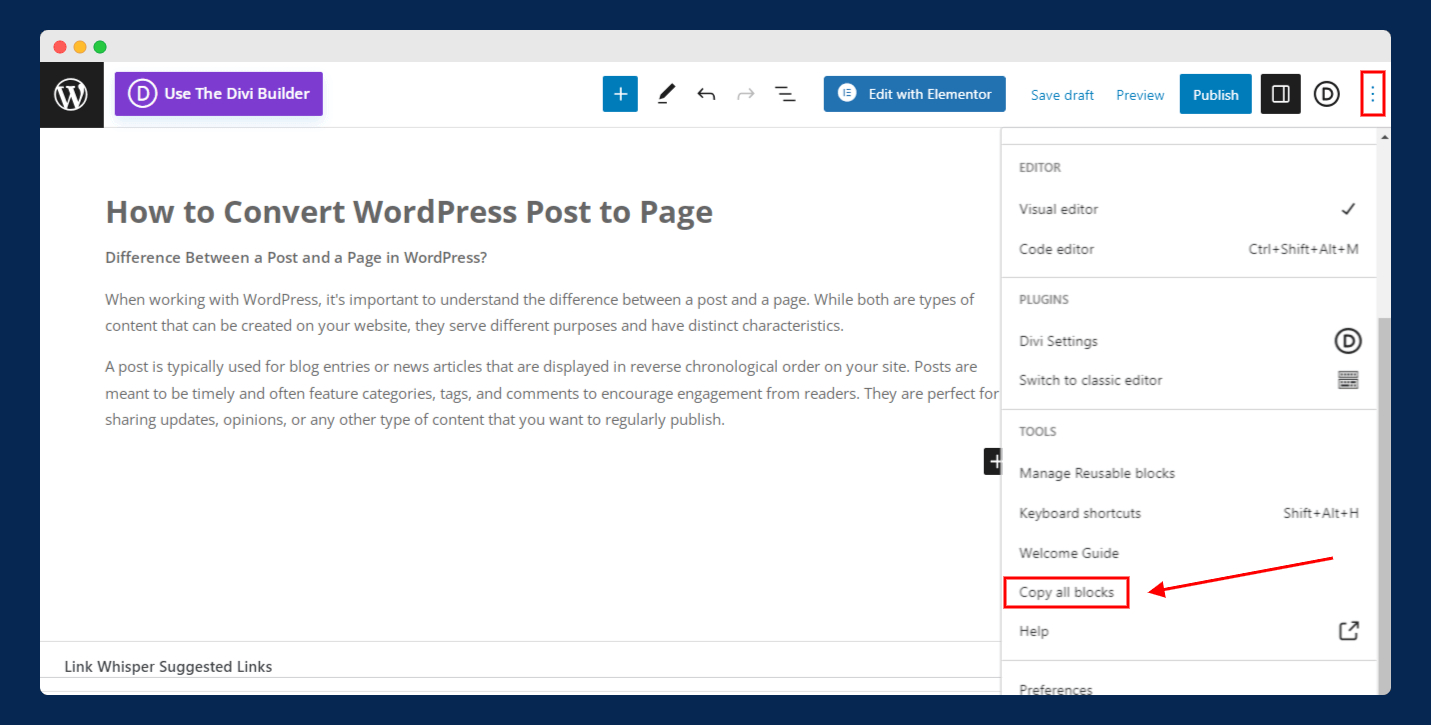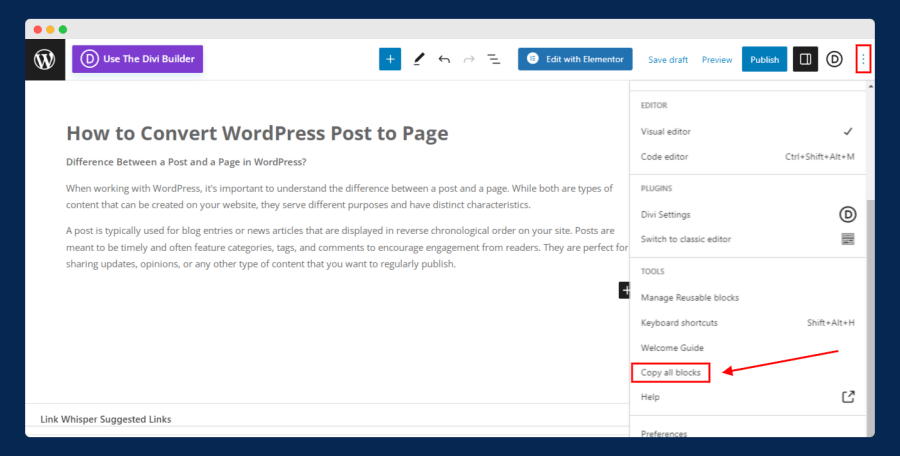 Next, click on three dots (top right corner) and click on "Copy all blocks" under the "Tools" option, as shown in the above image.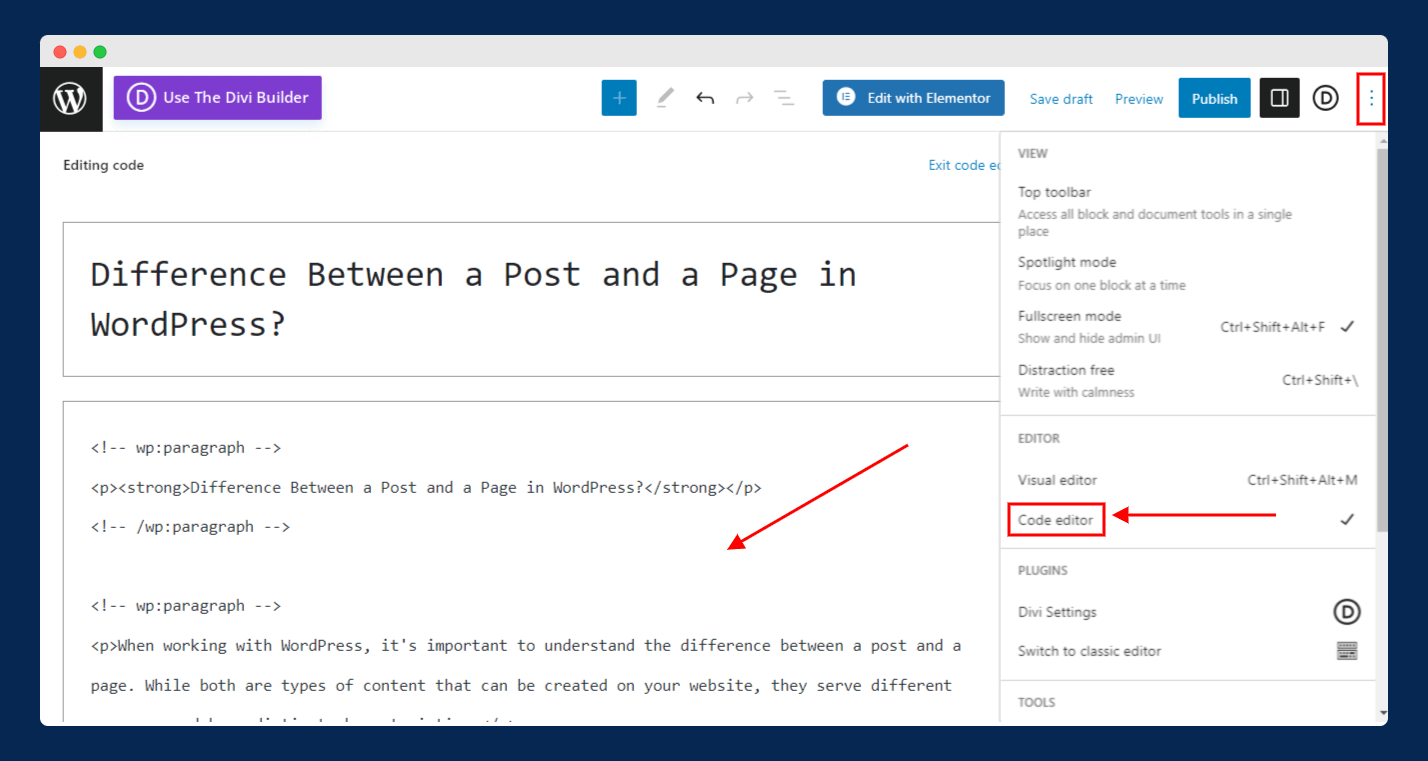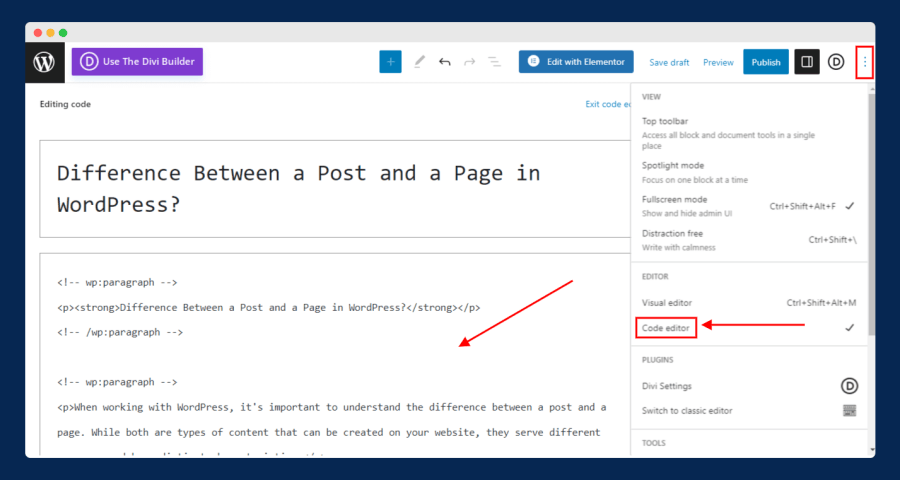 Now, open or create a new page by navigating to "Pages > Add New".
Click on three dots (top right corner), click on "Code Editor" and paste all blocks using "CTRL+V". Don't forget to click on "Exit code editor".
With this step, you have successfully changed a WordPress post to a page.
Method 2: Change WordPress Post to Page Using a Plugin
Apart from the manual method, you can also use a plugin that can make the process even easier. I personally use Post Type Switcher to convert posts to pages.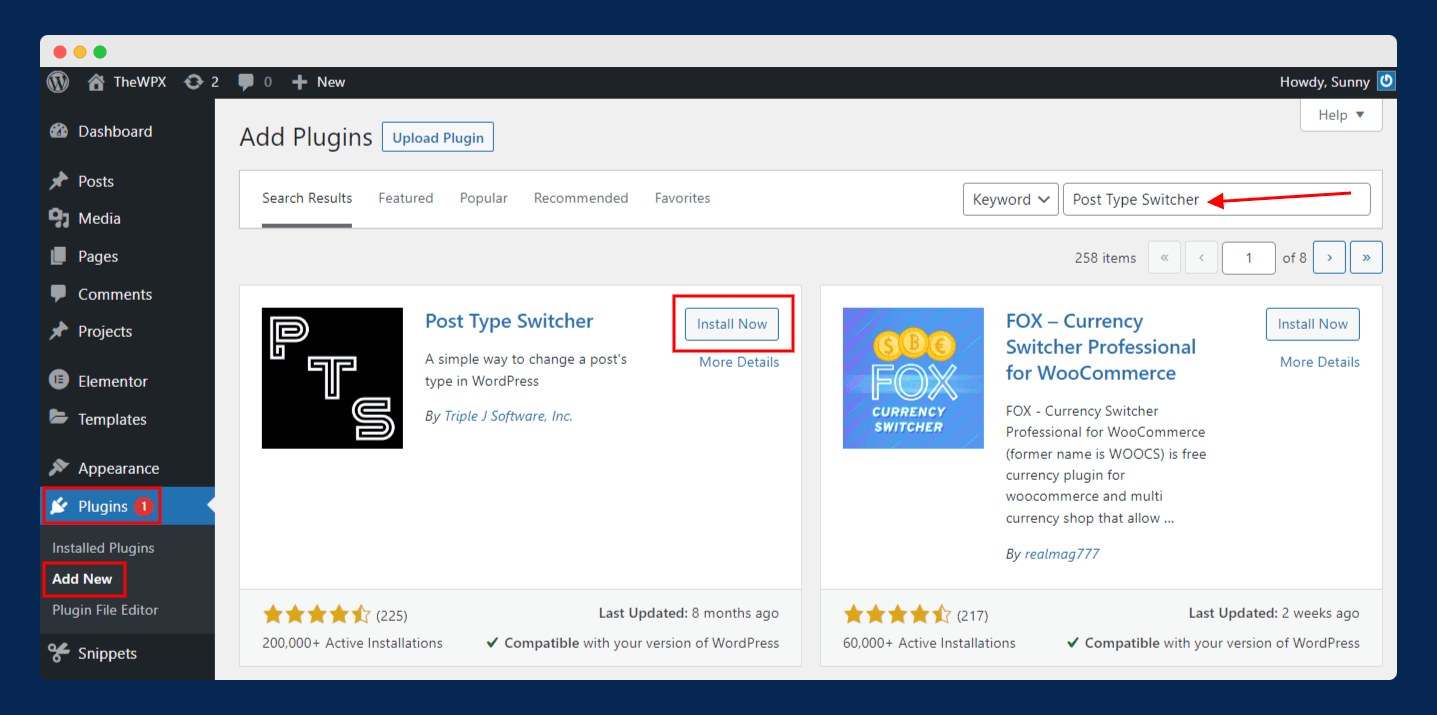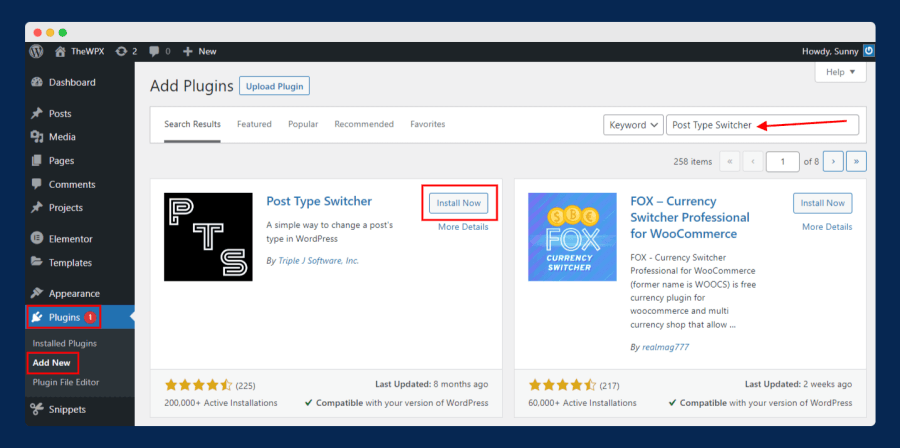 To install and activate this plugin, go to "Plugins > Add New", search for Post Type Switcher, and install the plugin.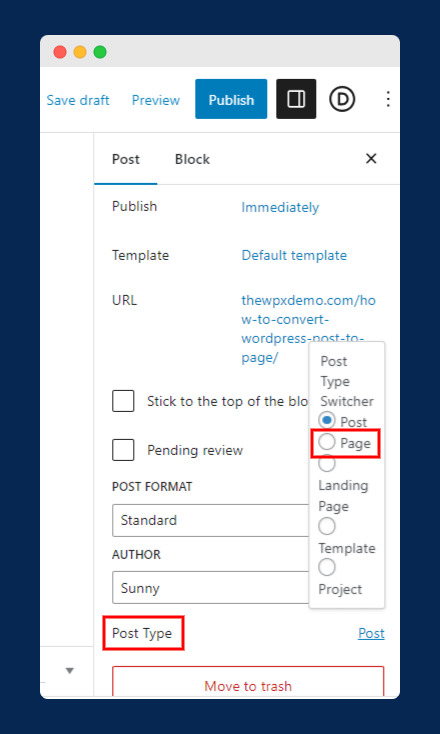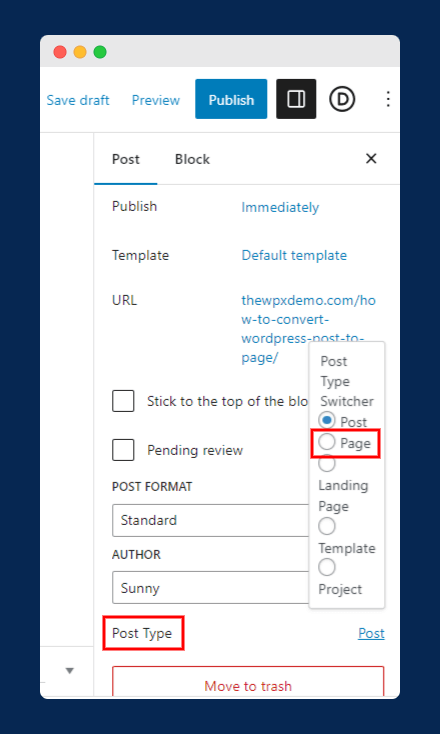 Once installation is completed, open the post which you want to convert into a page.
If you look into the right sidebar, you will notice a new option, "Post Type", simply click on it and select Page.


After that, you will see a prompt on the same page wanting your permission to turn the post to a page.
You have to click "OK" as shown in the above image. Once you click OK, the post will reload and change to the page automatically.
Wrapping Up!
Whether you want to repurpose content, create static pages, or improve your site's organization, this simple process of converting posts to pages can save you time and effort.
By following the steps outlined in this guide, you can seamlessly convert your WordPress posts into pages. Additionally, you can take advantage of the various plugins available that can make the conversion process even easier.
If you face any difficulties while following the steps provided in the above guide, feel free to drop your queries below, I will try to resolve them as much as I can!