Did you know there are 5.9 million searches on Google every minute globally? While only some websites can generate revenue from foreign consumers, international SEO may greatly expand your audience if it does.
After all, millions of people could be seeking information like yours, but they will only come across it if it is localized to their region (or translated into their language). Global targeting promotes your content, products, and services in worldwide search results and is an excellent method to expand your company.
But how can you achieve global targeting? One of the most effective ways is to use VPNs. In this guide, we will understand what VPNs are and how they are helpful for keyword research.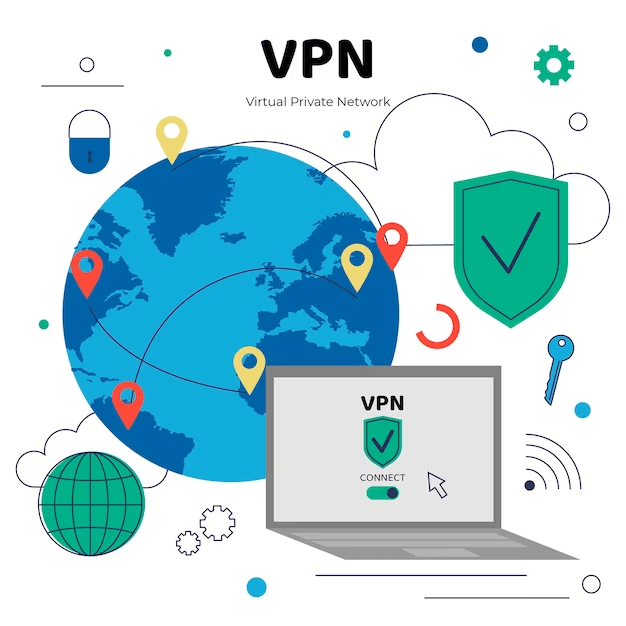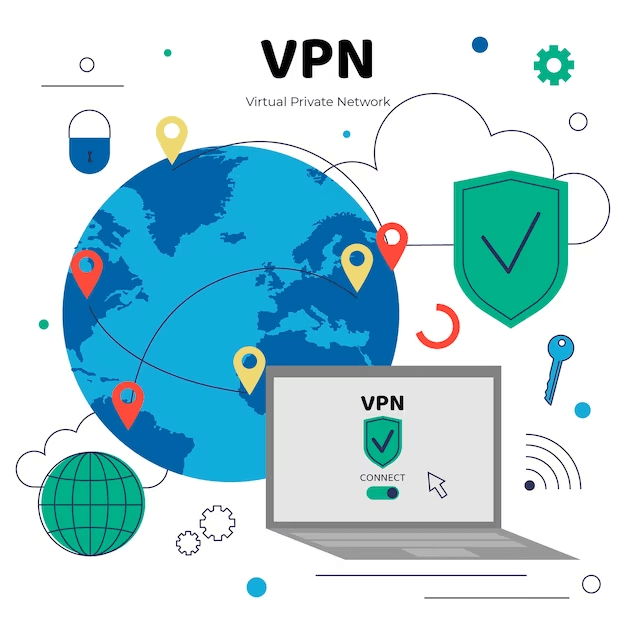 Understanding VPN
A Virtual Private Network (VPN) is a technology that allows you to create a private secured network when using a public network. Simply put, it acts as a conduit between the user's device and the internet by masking the user's IP address and substituting it with the server's IP address, keeping their online behavior unknown. This means that if you're connecting through a VPN, it would seem like you're connecting from a different location.
Here are some VPN features:
Hides or masks your network IP address.
When accessing public networks, it keeps your device safe.
Allows for private and safe surfing.
Users may get access to restricted and extra online content.
Ensures that our ISP does not trace your activities.
Many people all over the globe use VPNs to get access to restricted websites or to safeguard their online patterns while streaming. These are some of the most typical VPN applications. However, a VPN may also help with SEO by analyzing keyword rankings.
How Does a VPN Help in Keyword Research?
There are various types of SEO, mainly local and global. When you target a certain SEO, you only target those in that area. So, to grow a worldwide market, you need to understand global targeting. If your target audience is from India, you need to have keywords that the people of India use the most.
But the major fact is that you don't need a huge budget to have a global SEO strategy. SEO allows everyone to be on the top page to compete and rank accordingly.
Matching user intent is one of the most crucial parts of SEO. Google and the other search engines attempt to direct consumers to the website that best answers their inquiries, and locality plays a role in many searches. This is why you may need to target your audience from different localities.
Several tools are available, and you must mostly pay for them if you're using them for keyword research. However, keyword research might be difficult if you target several countries or areas since search engines may provide different results depending on the user's location.
To understand properly, searching for "VPNs for keyword research" in India from the United States may not provide the same results as it would for an Indian resident.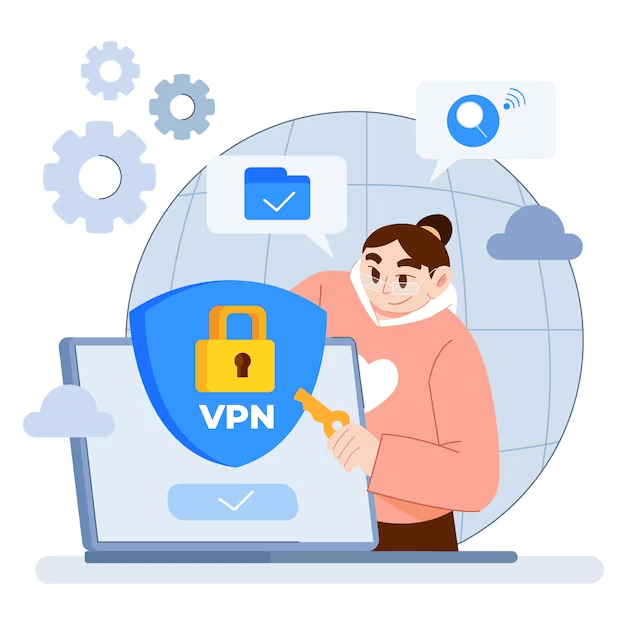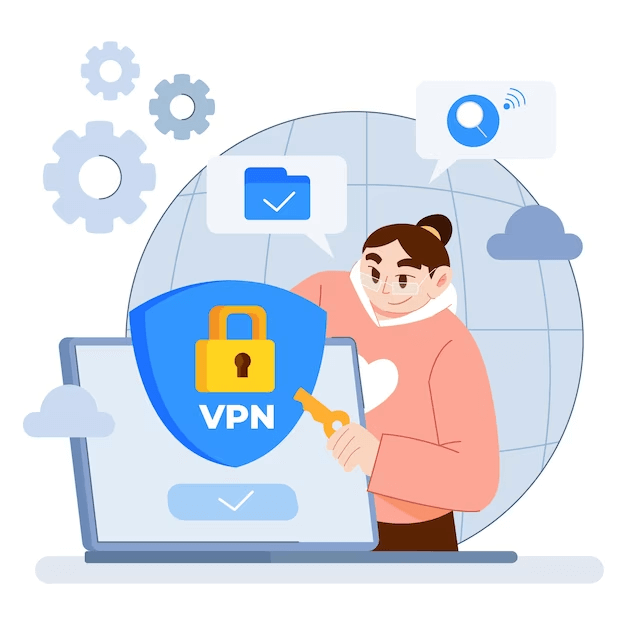 That's why VPNs are so helpful in conditions like these.  To display reliable search results from a particular location, your browser must think you are truly situated in that area. With the help of a VPN, you may change your IP address and see it online from another location. This allows you to examine local search results and analyze terms relevant to your target audience.
This is valuable when researching keywords since the many results appearing in various spots may provide fresh ideas for prospective modifiers or phrases that must be targeted.
Also, you can use a VPN to see international search results, which will help you access the meta descriptions of the top-ranking websites. As meta descriptions are an important part of SEO, you may use this data to improve your meta descriptions, eventually improving your SEO.
Benefits of Using a VPN for Keyword Research
There are numerous advantages of using a VPN for your keyword research that can bring you fruitful results. Below are some of the most promising ones:
1. Secures Your Privacy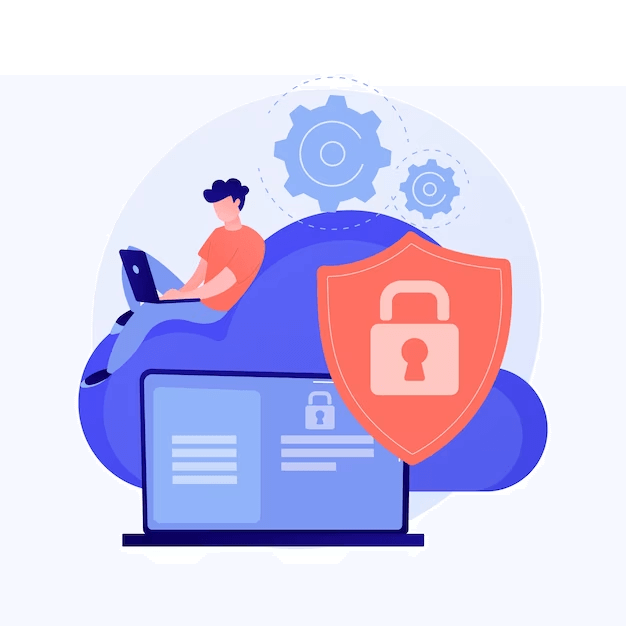 SEO is a cutthroat business. To be successful, you must constantly be one step ahead of your opponents. This entails concealing your steps while visiting rivals or mimicking/modifying their techniques.
This sounds fantastic, but your rivals may follow your IP and learn about you in advance. This may drive people to your website, where they may decide to replicate your method. Because competition is fierce, you should constantly strive to conceal your steps or, at the very least, your approach from your opponents.
That is not the only issue. Google can also monitor your activities if they detect anything suspicious about you. They can determine whether you are engaging in the purchase of backlinks, which could be problematic.
The answer to all of these issues is to utilize a VPN. It doesn't matter whether you have a new or old website; you should constantly try to minimize your digital footprint. With a VPN, you may do research while remaining anonymous. This would increase your prospects of market growth.
2. Conduct Anonymous Local Competitor Research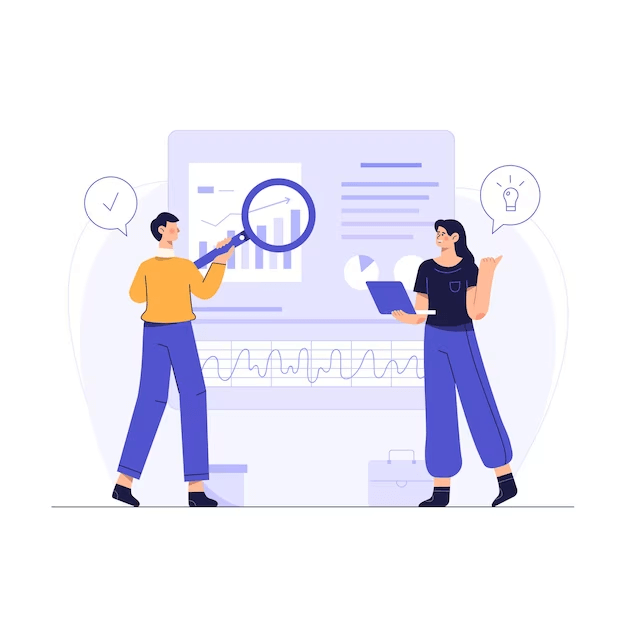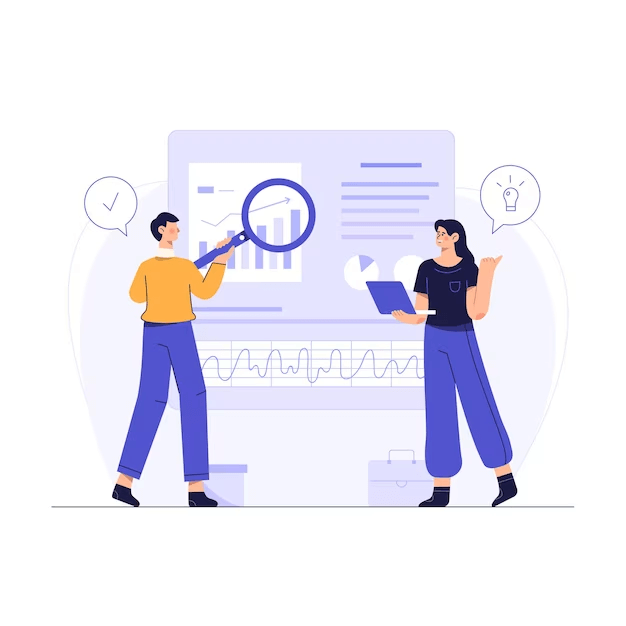 In SEO, it is common to learn from competitors. Your rivals are aware of this and may block your IP from accessing their websites. I know several competitors who have restricted access to certain states or even entire countries in order to combat spam or prevent replication of their programs.
However, a VPN can help you hide your IP address and other features that may be used to identify your connection, thus securing you from bans. This enables you to observe their techniques and learn discreetly from local competition; this is the exact same strategy I have replicated on Sheeter.ai, my SaaS-based product.
3. Helps Produce High-Quality, Relevant Content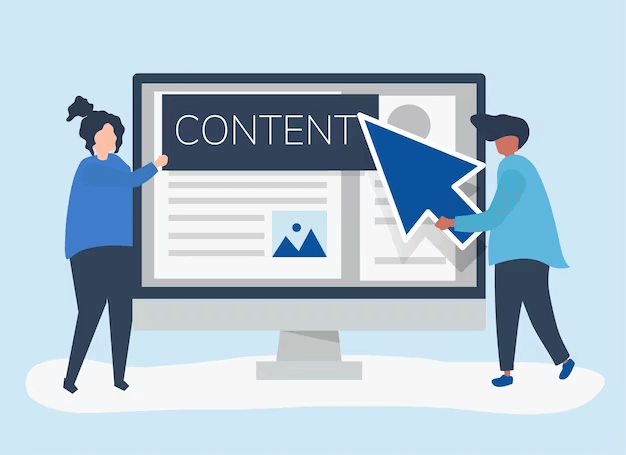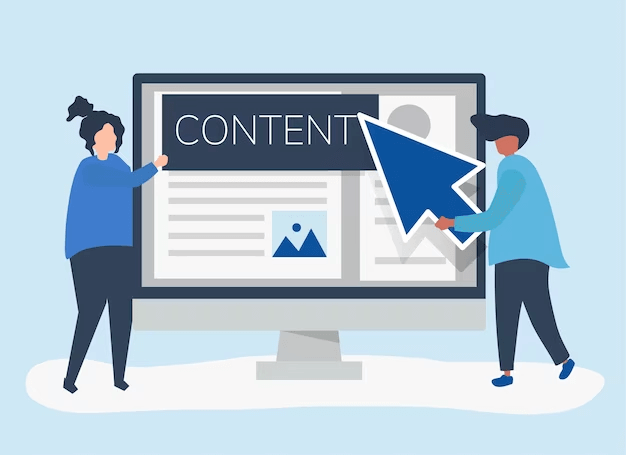 VPN might also help you improve your content marketing indirectly. Pay attention to the significance of keywords in the construction of high-quality content. You may learn which keywords and types of content are ranking better in the place you're targeting by using a VPN. You may also develop relevant content for your target audience if you know what people are looking for on Google.
VPN assists you in determining what sort of information is popular, which keywords your prospects are looking for on Google, and which content is relevant to them. As a result, you may create content based on your consumers' intentions.
4. Access Tools and Perform SEO Tasks Confidently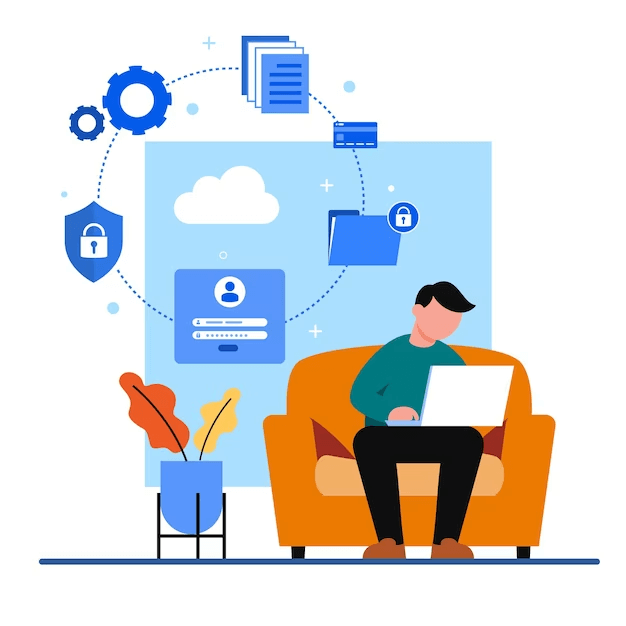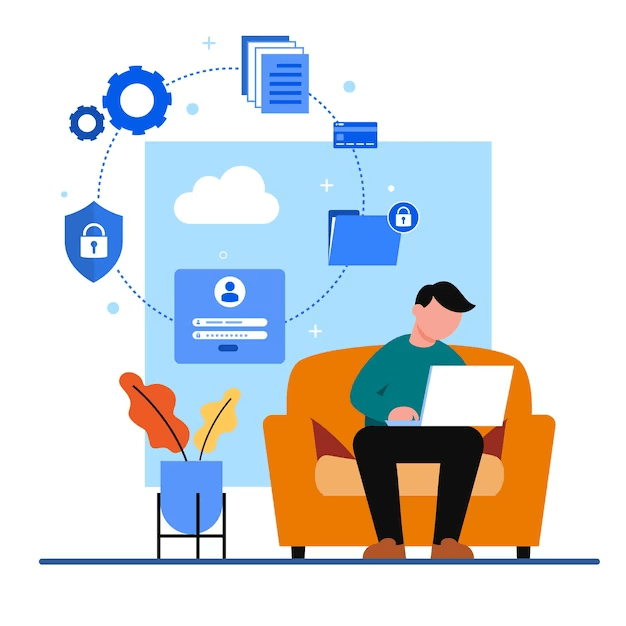 SEO experts use various tools to complete tasks, from keyword research to analytics platforms. The issue is that an insecure connection may lead to a hack or other form of security breach.
VPNs protect your internet connection by encrypting it. The data transported to and from your device is then encrypted, lowering the likelihood of a hack.
5. Breaks through the Cyber Limitation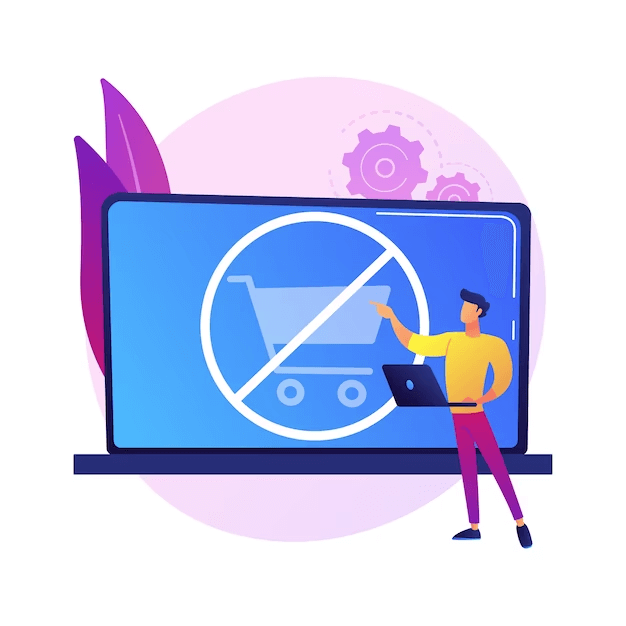 For a solid SEO strategy, you must constantly access restricted content. Many governments have restricted public access to important websites and services. A thorough analysis of such content will assist you in developing new and distinct SEO techniques.
In this case, a VPN is helpful as it may relocate your real operating location and provide direct access to prohibited content. It connects you to the inaccessible server by convincing the host that you are a local Internet user.
6. Remove Google Recaptcha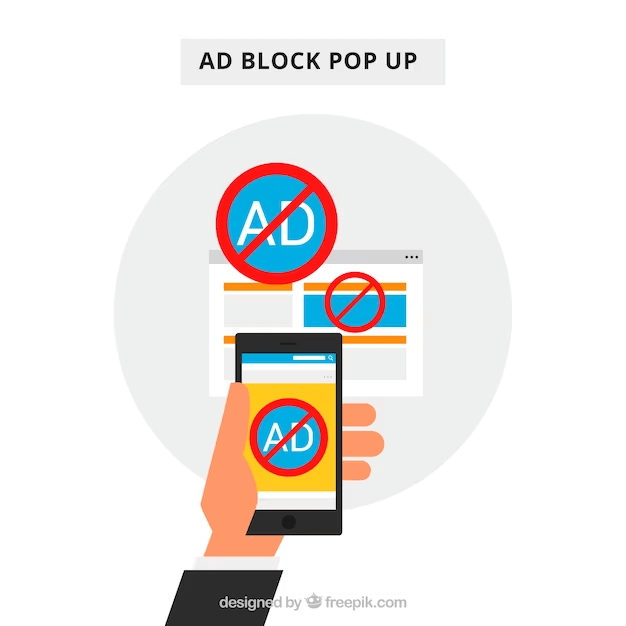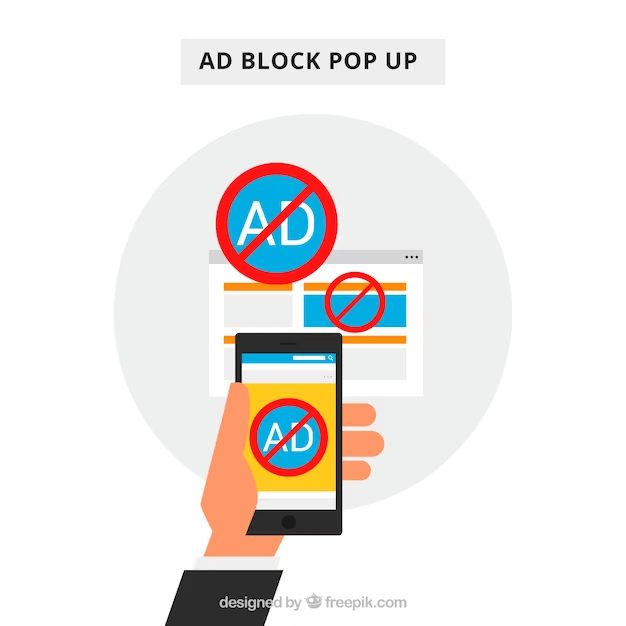 Google uses an artificial bot detection algorithm to determine whether a person or a bot enters searches on Google. When you use a VPN, you may change your IP address to one that reCAPTCHA hasn't flagged as dangerous.
This makes it more difficult for Google to correlate your activity to potentially questionable conduct.
7. Maintain Data Security While Working Remotely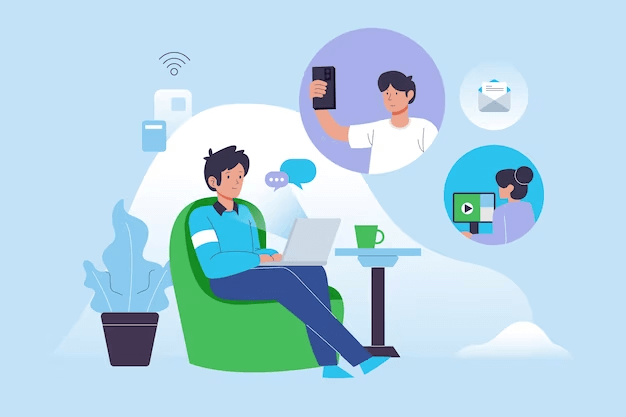 According to a current Gallup survey, over half of all Americans work remotely, so knowing how to keep your data private when working away from the office is critical.
Working remotely offers many cybersecurity hazards, from utilizing unprotected networks to using out-of-date personal equipment. Using insecure public WiFi networks is the most dangerous aspect of working remotely. Although working at a coffee shop is handy, they often offer WiFi connections that put you in danger.
However, if you have a VPN installed on your device, you can use these networks without worrying about losing your data. Because popular VPN services employ extensive encryption technologies, you can be certain that your work will be secure even if you work away from the office.
How can You Use a VPN for SEO?
Below are some tips on how you can use VPN effectively when working on keyword research and global targeting:
1. Change your Browser or Use Incognito.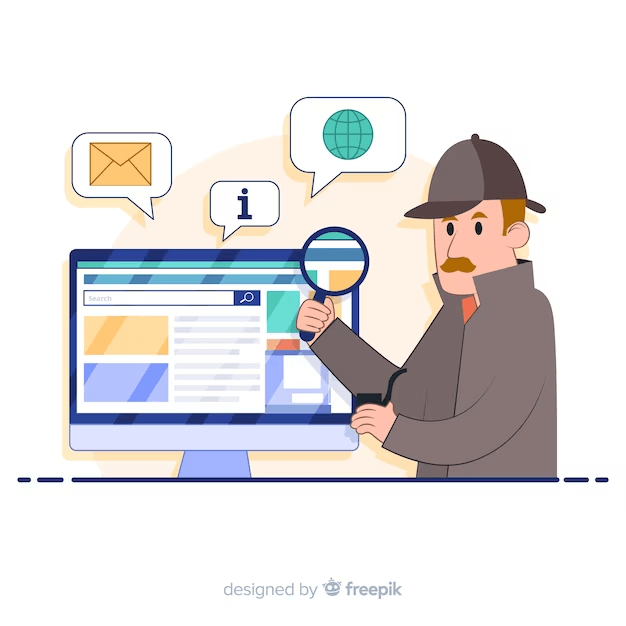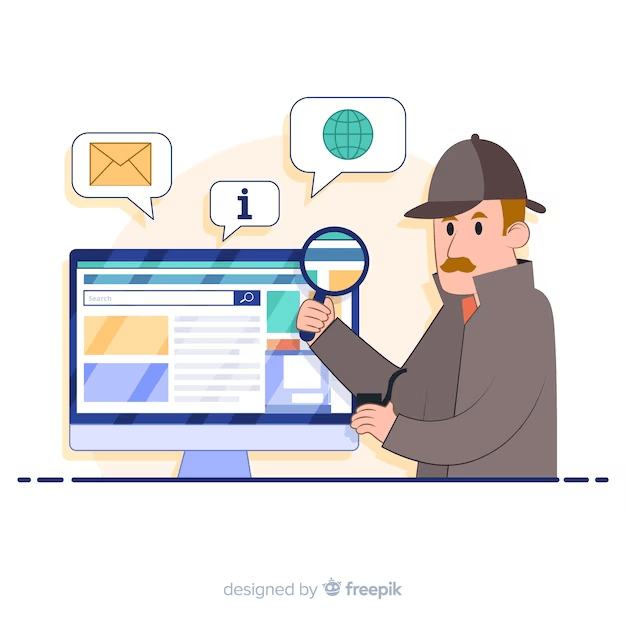 Your online history will influence your search results even if you use a VPN. Cached internet webpages and cookies are stored locally on your computer and will be used regardless of your IP address.
To receive true international results, you should use your browser's incognito mode to prevent bringing your cookies and browsing history into play. Alternatively, you can also try a different browser.
2. Leverage VPN To Create an SEO Strategy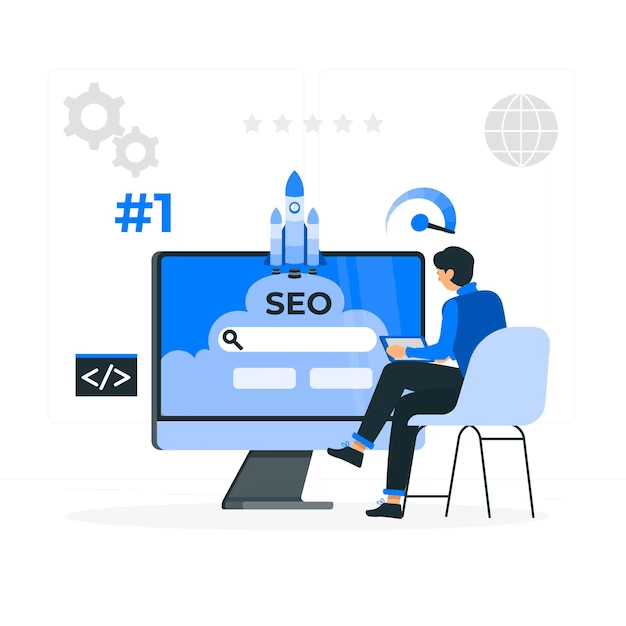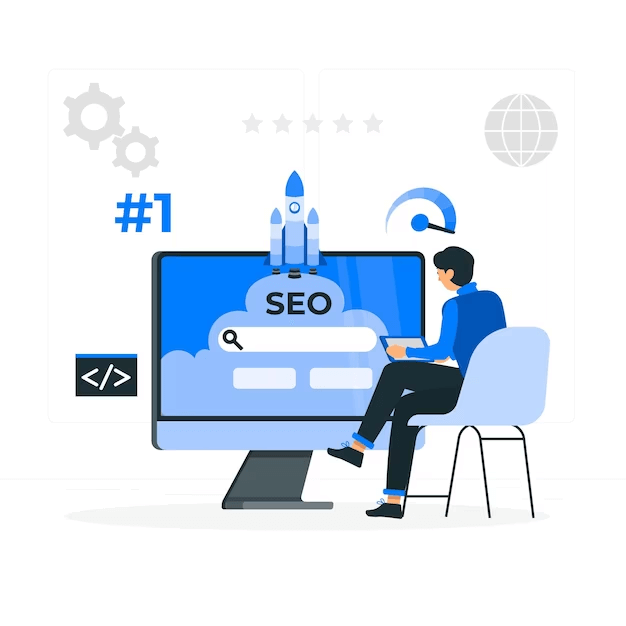 Learning from your competition and implementing it is an excellent plan. However, it may need to be more effective. Because the SEO sector is very competitive, it is critical to stand out. Furthermore, they will catch you if you attempt to imitate your competitors. They can identify you based on your IP address.
A VPN may be a clever approach to defend yourself from such risks. A virtual private network allows you to exchange content without revealing the location of your device. Because your true IP address is hidden, you may observe your competitors while being anonymous.
3. Use a VPN to Preview Your Pay-Per-Click (PPC)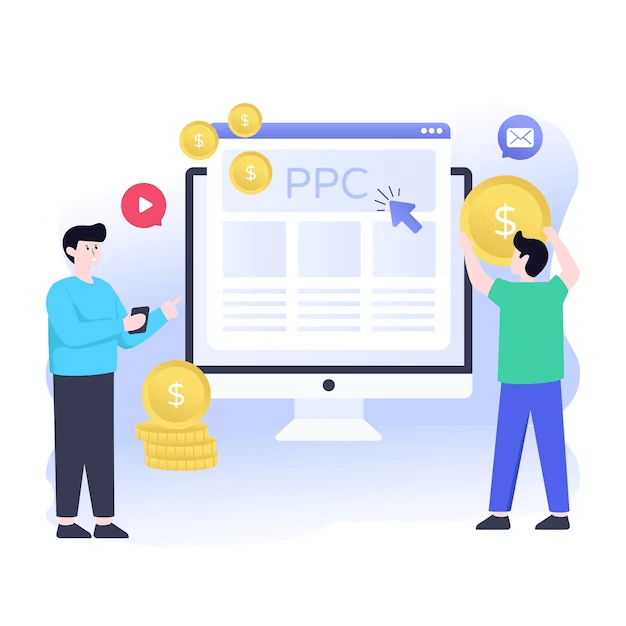 Most people use Google AdPreview to monitor the position of their ads for different queries. This solution was designed to keep your click-through rates (CTRs) from being skewed by doing frequent searches but not clicking on your adverts.
Sometimes, even if you specify your location before you search, Google Ad Preview can show inaccurate results. This means that it sometimes distorts the order of PPC advertising and inaccurately reflects organic ranks.
A VPN may help you get around this problem. When you use a VPN to check your PPC advertisements, you will see the true order of organic search results and sponsored ads as they appear in your target area.
Choosing the Right VPN For Global Targeting
Everybody's requirements for using a VPN are unique. Furthermore, the scope and quality of VPNs differ greatly among providers. To choose the best VPN for you, you may compare VPNs using the following standards:
1. Speed
If the VPN is not fast enough, even if you are not a gamer, your online connection will constantly lag and buffer. You need a VPN like SurfShark, NordVPN, etc. that protects your privacy and security while providing dependable, quick connections.
Additionally, you should look for a VPN with many servers to quickly move between them and view geo-blocked content.
2. Trust and Transparency
VPN providers can allow third-party security audits of their service; these should ideally be done yearly, and the findings should be made public. This kind of transparency might highlight security flaws in the VPN applications, data access, and infrastructure that would go unnoticed otherwise.
So, choosing such a VPN will help you prioritize security. However, there's no guarantee that the procedures won't alter after the audit—especially if the government forces them to.
3. Features
As features may improve the functioning and user experience of your VPN, they are also crucial for SEO. You should look for a VPN with features like split tunneling, DNS leak prevention, kill switch, and more.
Using these capabilities, you may tailor your VPN settings to meet your requirements and tastes and prevent unintentional IP addresses or data breaches.
Is Proxy An Alternative To VPN?
It's possible in theory. However, if you use a proxy over a VPN for SEO purposes, you should be aware of the following cons:
When moving between servers, proxies are often slower. If you need to change your IP address numerous times (for example, while dealing with reCAPTCHAs), using a proxy will take longer.
Proxies, unlike VPNs, only sometimes provide cross-platform compatibility, which might be problematic if you operate remotely and depend on various devices to complete your tasks. Furthermore, many proxies provide a limited range of server selections, restricting your search query possibilities.
Proxies may compromise online security since your connection stays unencrypted and exposed. If you respect your online privacy and the security of your SEO data/files, a VPN will provide you with greater peace of mind than a proxy since it can encrypt your internet connection and data.
Proxies hardly safeguard your online anonymity, so your SEO strategies may be detected. A VPN provides you with anonymity.
Frequently Asked Questions
Q. Does using a VPN block Google Analytics?
No, VPNs don't block Google Analytics. Google Analytics uses cookies to gather a wide variety of data from users. VPNs provide a secure surfing environment but enable sites to leave cookies for various reasons, including tracking.
Q. Can VPN affect search results?
VPNs shield your search results from Google. When you connect to a VPN, Google does not see your true IP address; thus, tailored search results based on your IP address will not display.
Q. Why do certain websites refuse to operate with a VPN?
Certain websites prohibit IP addresses or IP ranges from which they suspect VPN use. If this is the case, utilizing your current VPN IP is unlikely to assist; instead, try switching to a few other VPN servers to see if it helps.
Q. Do VPNs limit targeted ads?
Preventing targeted ads may vary from one provider to another. High-quality commercial VPNs include basic and complex capabilities, such as targeted ad blocking. So, review your VPNs first and then invest wisely.
Q. Are VPNs safe to use with SEO?
Although it may seem like something from the dark web, VPN technology is completely legal, secure, and available to anybody who wants to protect their data and target keywords globally.
Final Thoughts
Using a VPN for SEO is similar to donning a mask when visiting various online neighborhoods. It allows SEO professionals to check how websites seem in different locations throughout the globe. This knowledge assists them in selecting the appropriate terms to make websites stand out in various nations.
When selecting a VPN provider, remember that not all VPNs operate similarly. VPN allows you to add levels of privacy and protection to your system. Anyone concerned about internet security should research the VPN they want. VPN with multiple locations might be advantageous in terms of SEO.
Consider using a reputable VPN service like SurfShark if you want to interact with search engines worldwide, like a local one. By incorporating VPN into your keyword approach, you can take your SEO efforts to the next level.