If you want to create a successful website, choosing the right theme is one of the most important things you should take care of.
A theme won't only determine how your website will look and function, but it also plays a crucial role in SEO ranking.
However, there is a wide range of themes available out there, but when it comes to best, GeneratePress and Genesis are always on the list.
Many professional bloggers and companies use these two themes, and people love them for their functionality.
Though GeneratePress and Genesis are no doubt very powerful themes, what if you have to choose one?
Well, this comparison guide will help you figure that out and provide you with the answer. So without wasting any moment, let's get started.
GeneratePress and Genesis Overview
GeneratePress is well-recognized as a freemium theme, and its framework is developed by a celebrated WordPress developer named Tom Usborne.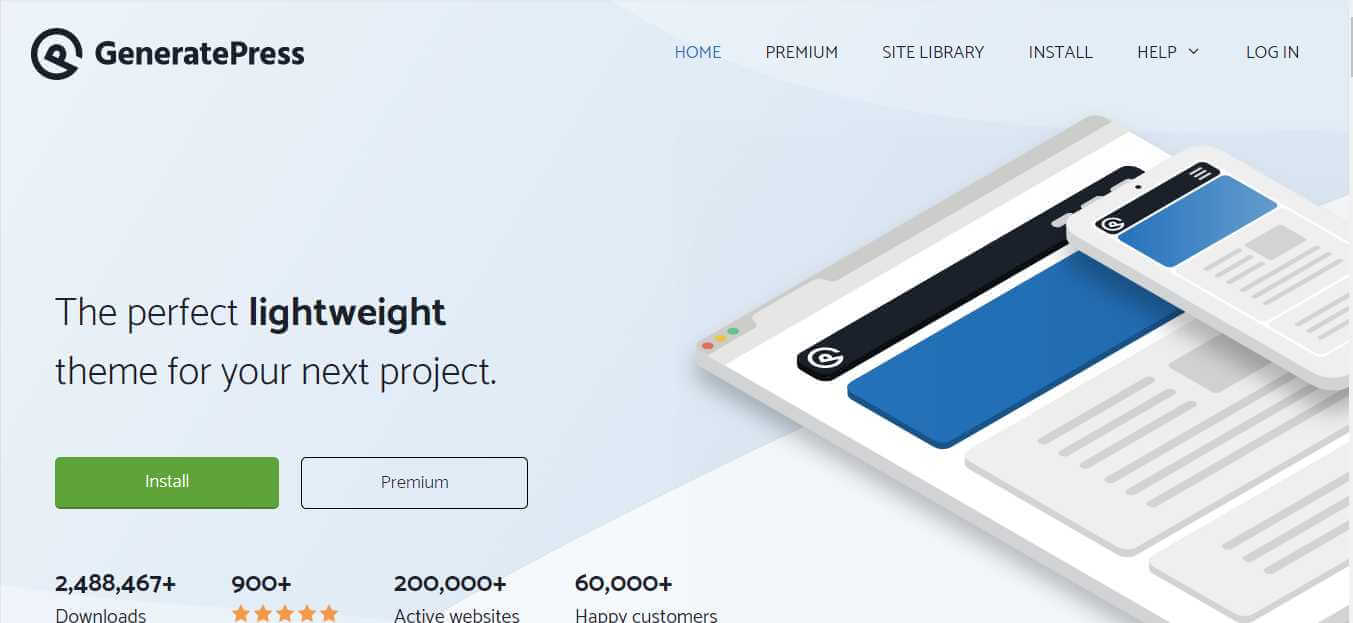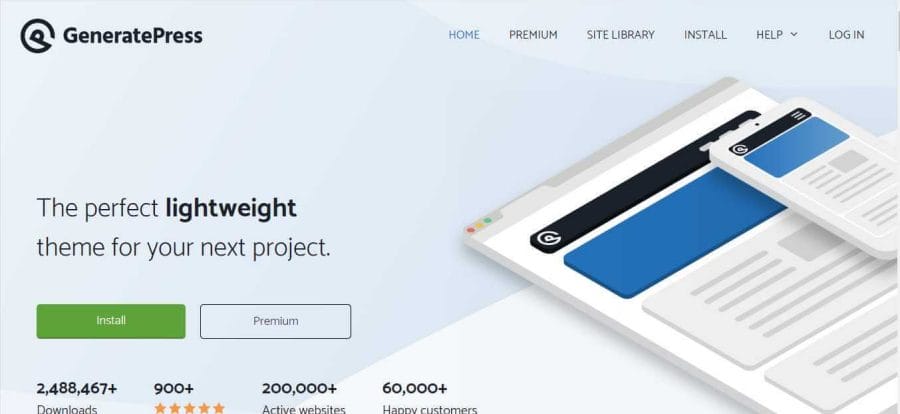 The main aim of GeneratePress is to achieve the highest speed and help users set up their websites without any professional help.
It is a very lightweight theme that doesn't require a lot of other resources to function.
It comes with two versions, one is entirely free, and the other one is paid, which offers more control over customization.
And when it comes to Genesis, Genesis is one of the most well-designed and optimized themes with over millions of users.
It is developed by WordPress plugins and themes developing agency, known as StudioPress.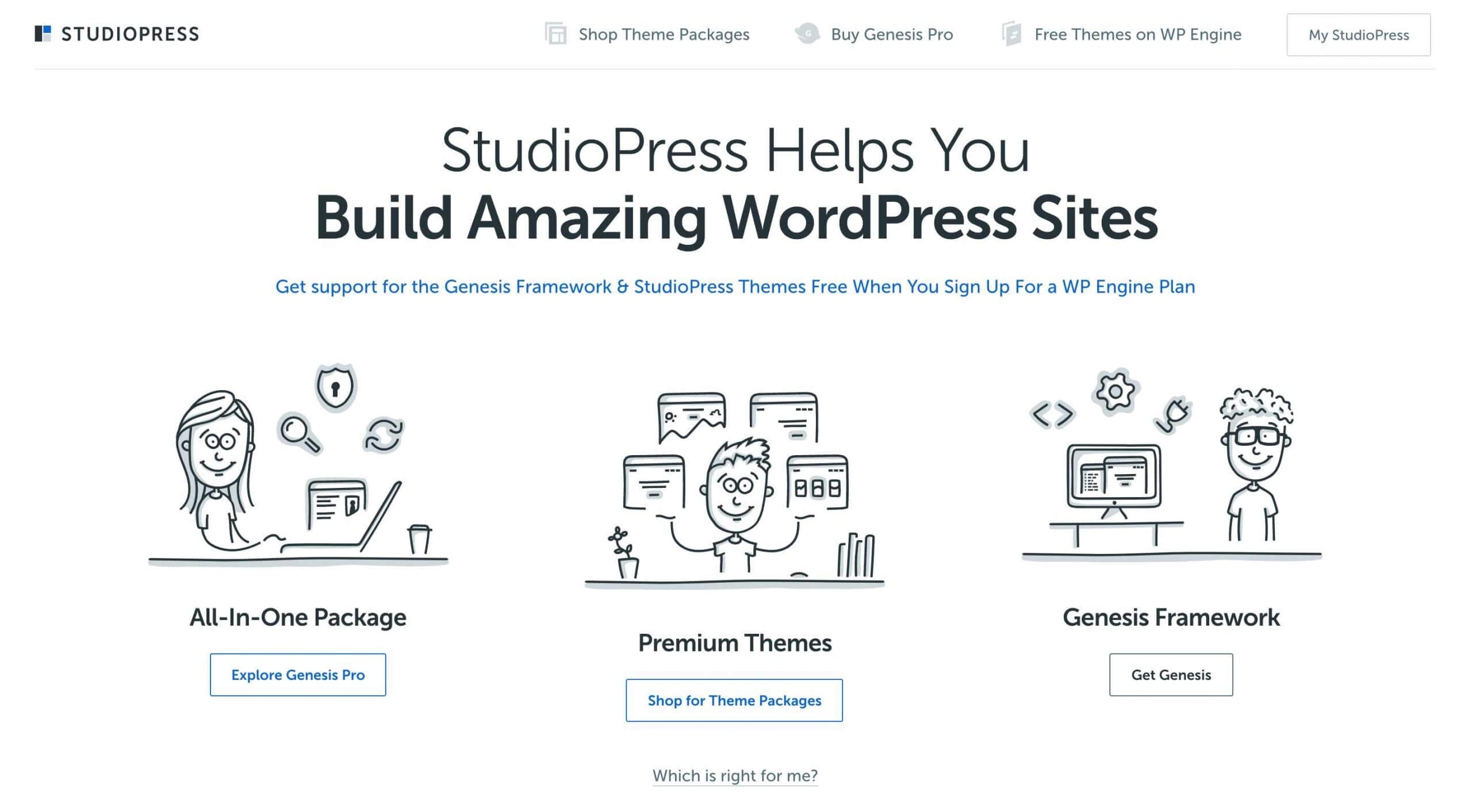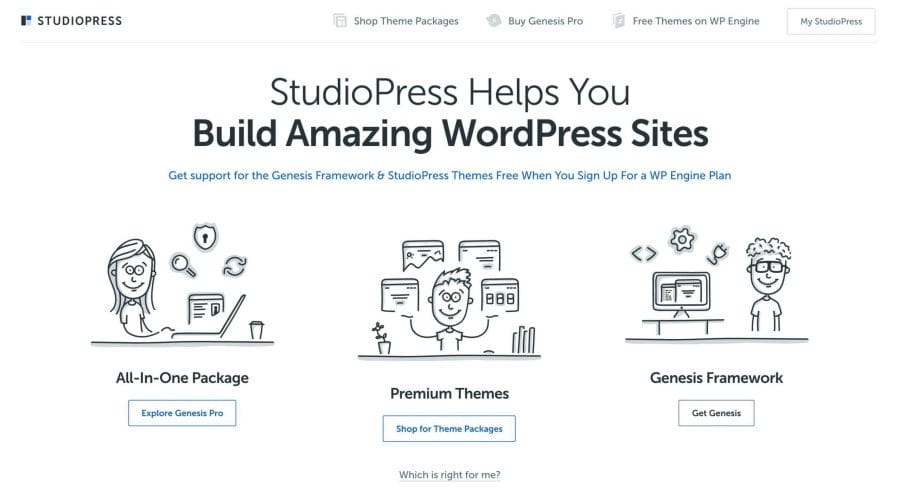 It is Gutenberg ready, and you will also get access to a child theme, so you could quickly develop a WordPress without within hours.
Genesis themes are designed to be faster, secure, and SEO friendly, and to use them. You need a child theme and a parent Genesis Framework.
Comparison Of Features
Before investing in any online tool, it is imperative to know what type of features it has.
So here is a comprehensive comparison of GeneratePress and Genesis features:
GeneratePress Features
As mentioned above, GeneratePress offers a free plan, but that doesn't mean it lacks anything. However, as compared to Genesis themes and framework, the paid version of GeneratePress is slightly better.
It comes with a broad spectrum of features, which include logo modification, primary navigation, containers, footers, custom CSS, and sidebars.
If you use the premium version, then you will get more premium add-ons, which helps you customize every single area of the website without any limitations.
Here is the list of the main features that GeneratePress offers:
1. Mobile-Friendly and SEO Optimized:
For a long time, it is believed that themes with in-built schema.org structured data are more likely to enhance your SEO as well as local rankings.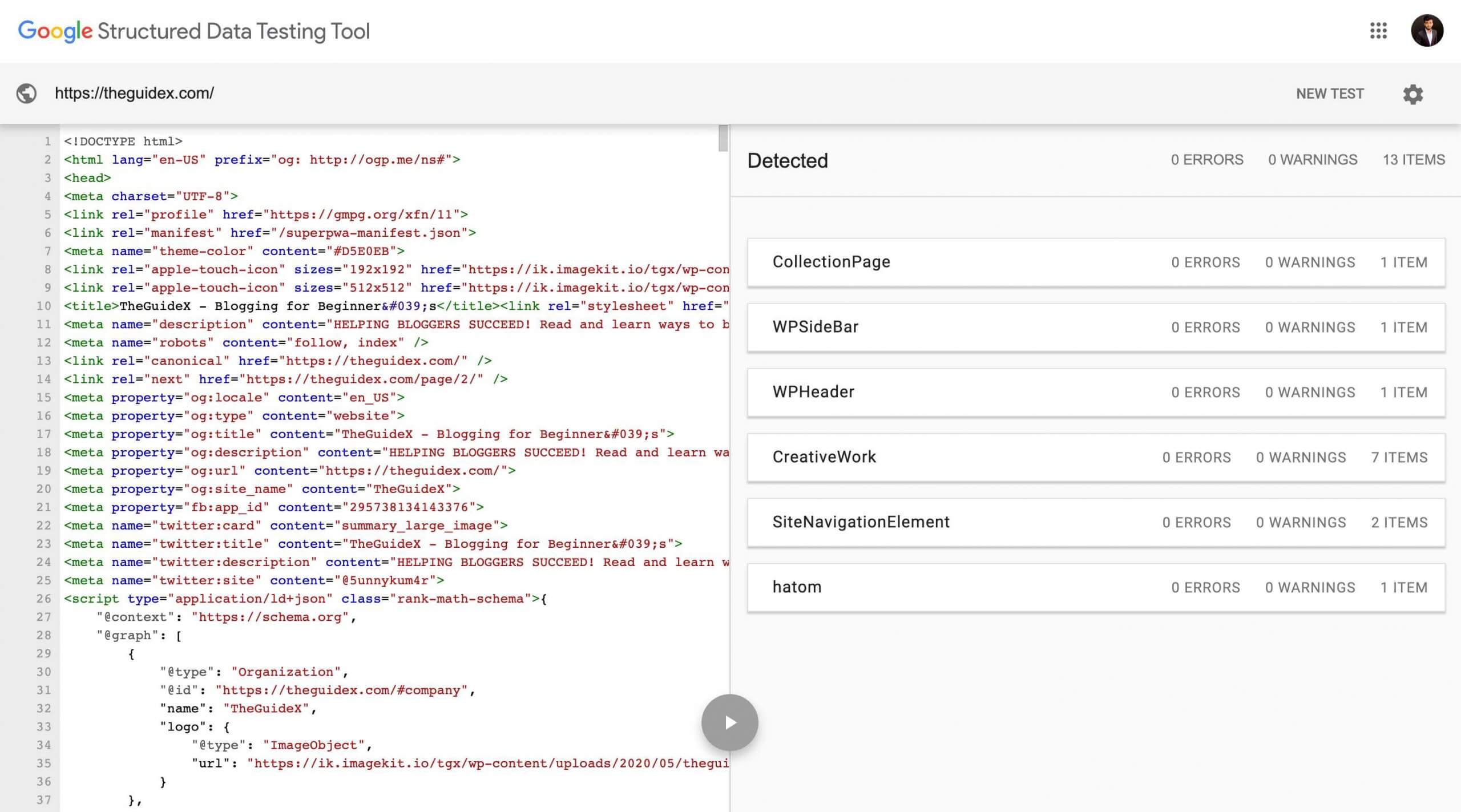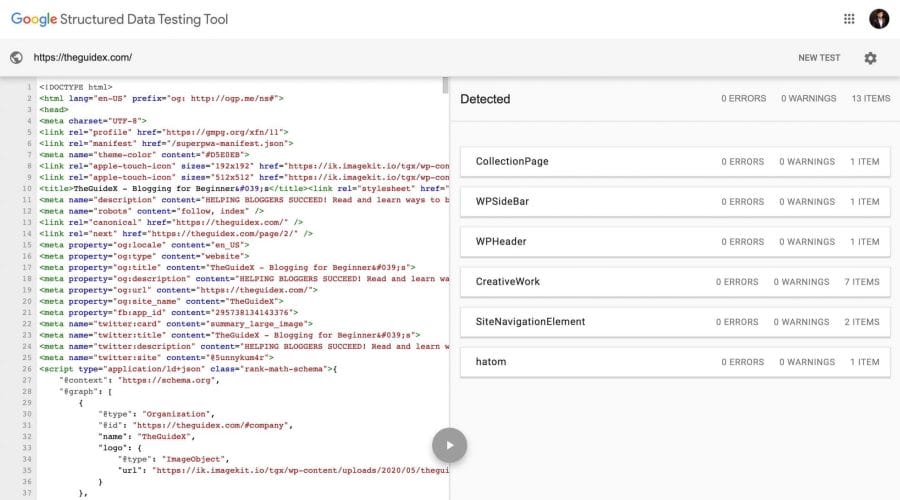 GeneratePress is equipped with schema.org and validated HTML coding, which makes your website more SEO-friendly.
The good thing is that it is by default mobile-optimized, and if you structure the content and navigation properly, it can boost the SEO of your website.
And another best reason of choosing generatepress is because it even I use this theme on my website. 🙂
2. Performance-Focused:
One exciting thing about GeneratePress is that it is 30 KB in size and the developers keep trying to reduce its size even more. This makes it significantly faster and is also the reason why it provides impressive performance.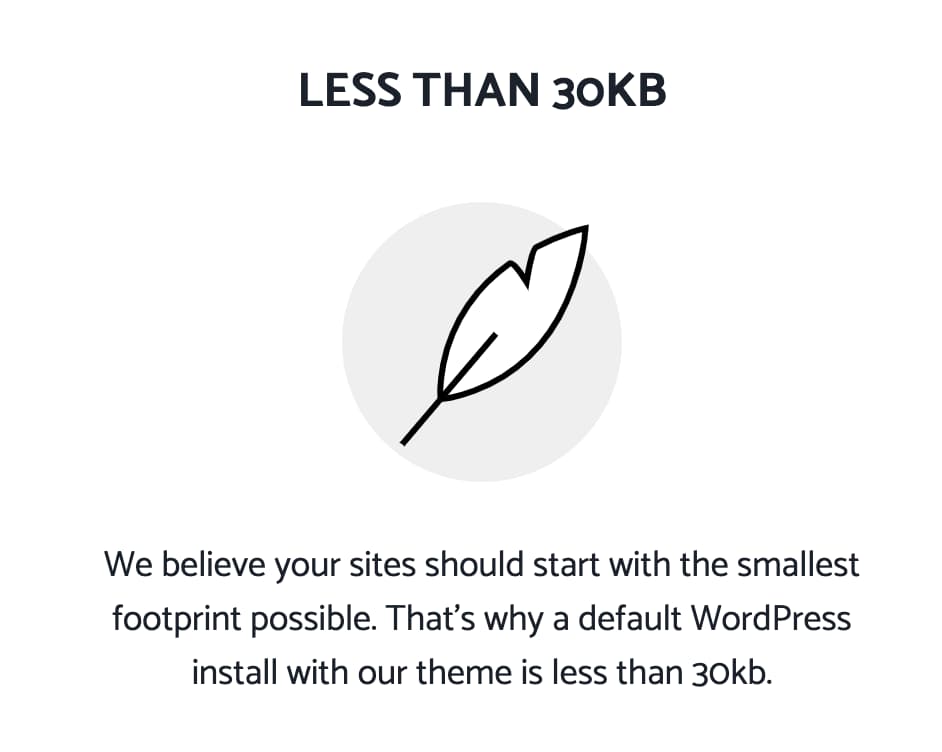 GeneratePress is clean coded, and top WordPress community users have also reviewed its coding. It also utilizes the upgraded coding standards, which makes sure it provides faster loading.
3. Inbuilt Site Library:
If you are a complete beginner, then this feature of GeneratePress will surely impress you. With this theme, you get access to a Site Library, which contains several pre-made demo sites.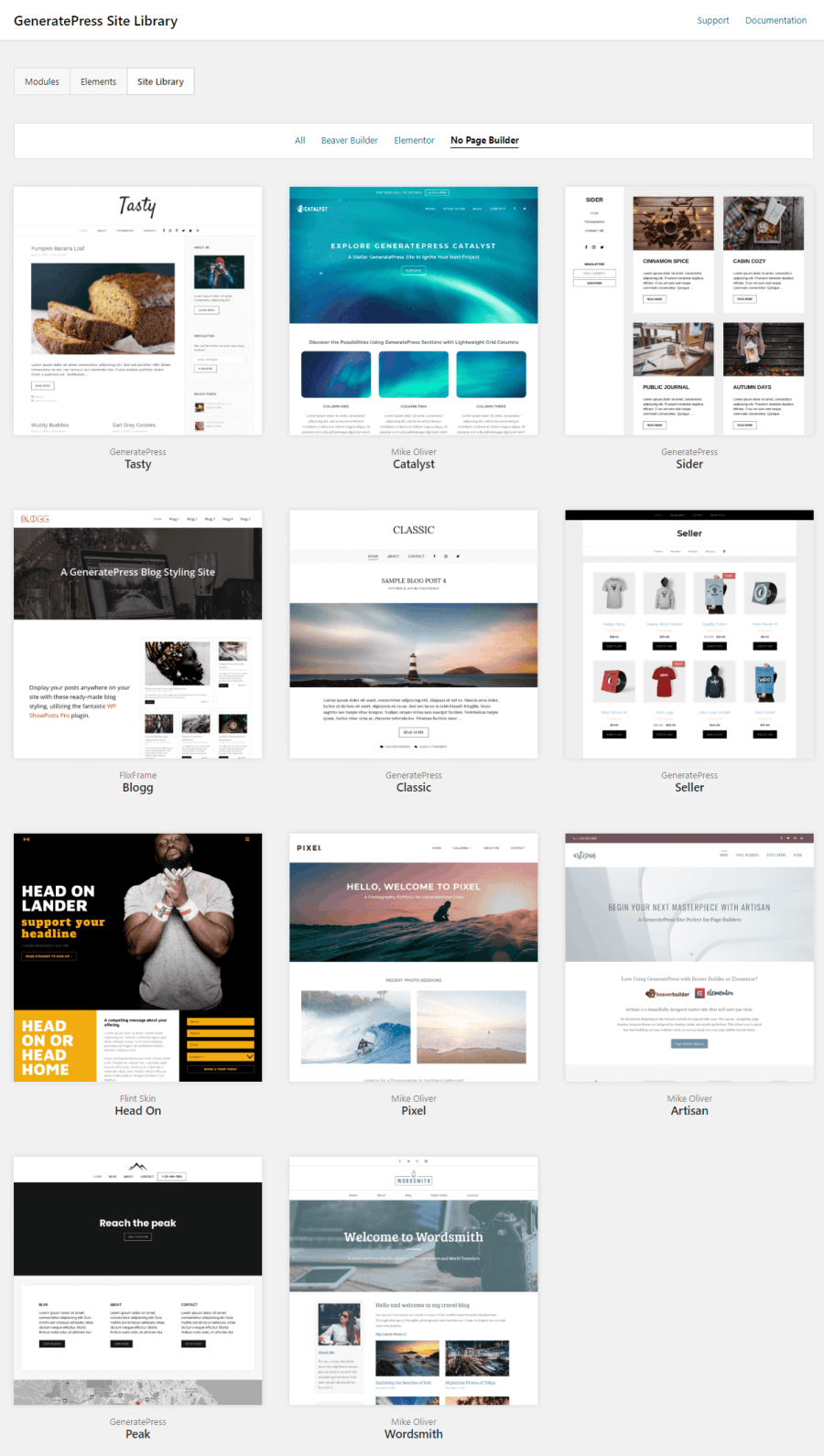 This means that even if you have no experience in coding or web designing, you can create a professional website within a few clicks.
All you have to do is to choose one of the demo sites that suits your business type, and you are good to go.
4. Theme Customization Options:
No matter what WordPress you choose, you will get a lot of customization options. But with the paid version of GeneratePress, you can exceed the designing boundaries.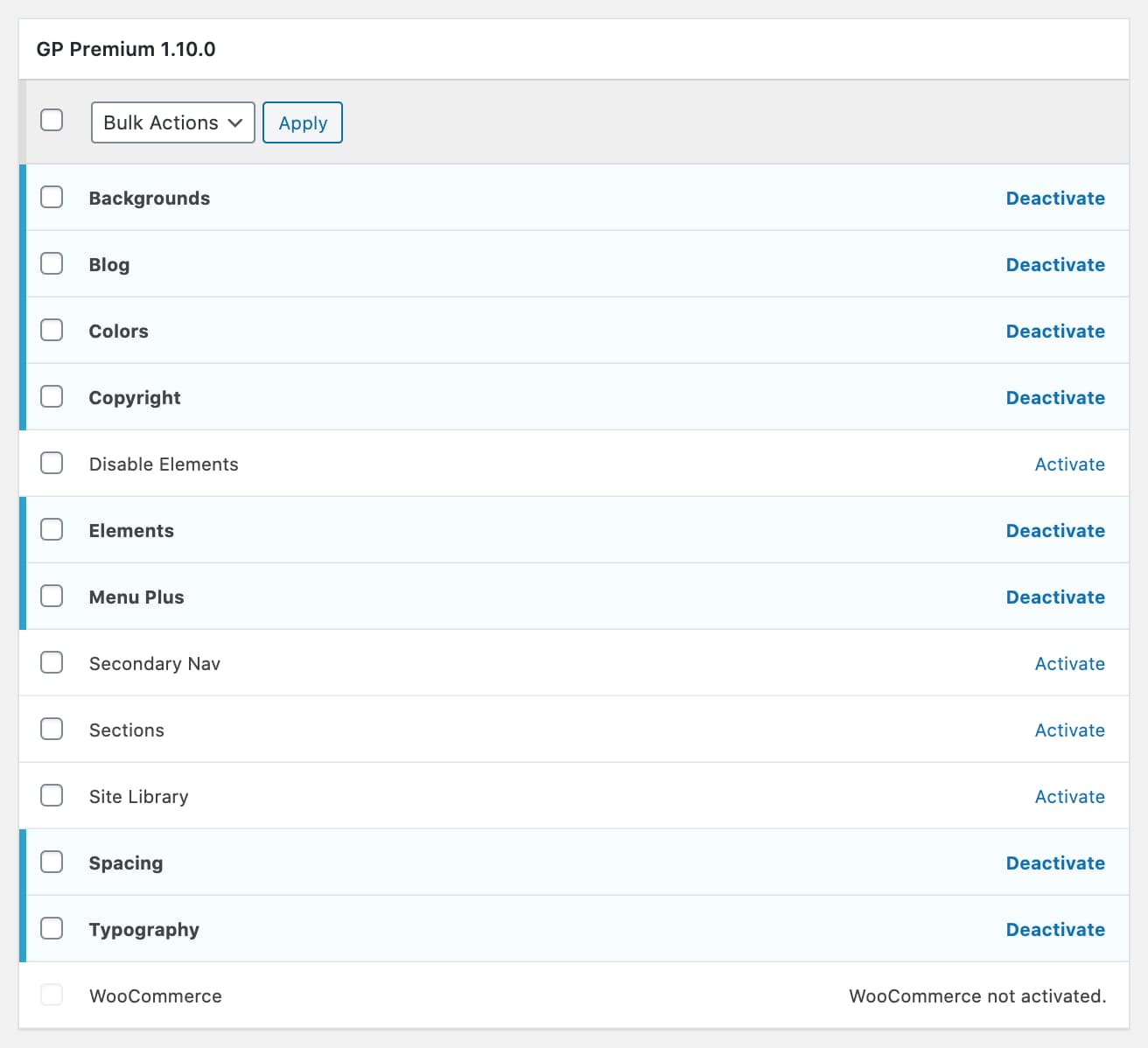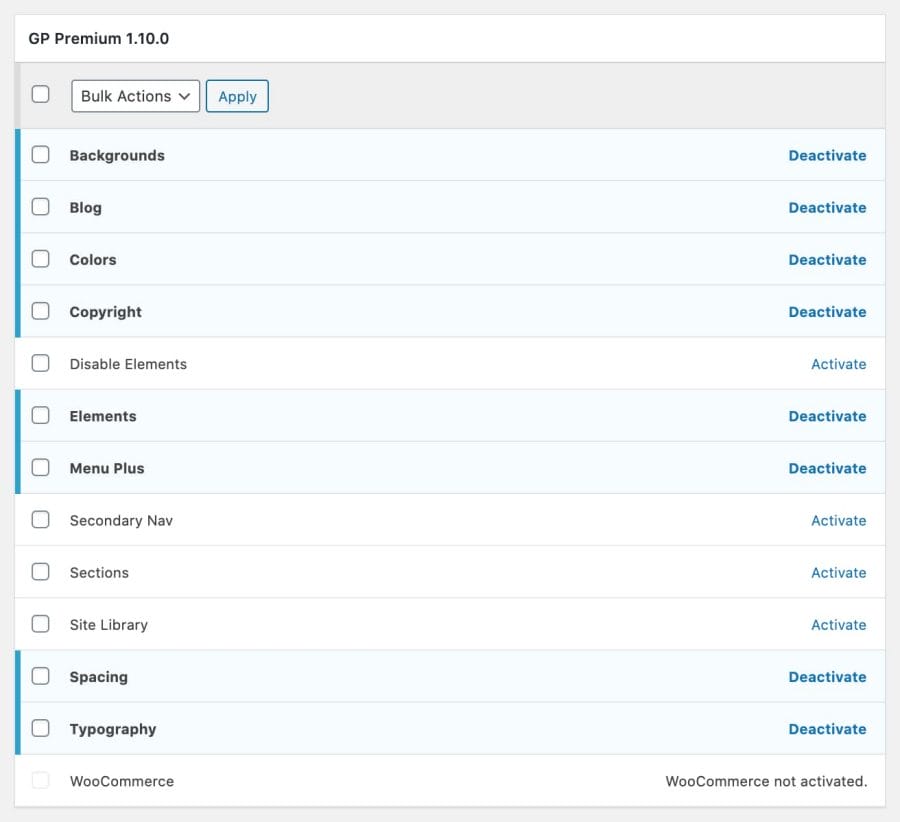 It gives you the ability to change every aspect of the website, from the header, footer to blog post area, sidebar layout, and many more.
You could also fix a particular color or font for a specific element. It also enables you to watch the preview of your website, so you could change anything that doesn't look good.
5. Page-Level Settings:
In the majority of the other WordPress themes, settings for all of the pages are the same. However, you could have the freedom to adjust the blog post, but it comes with some restrictions.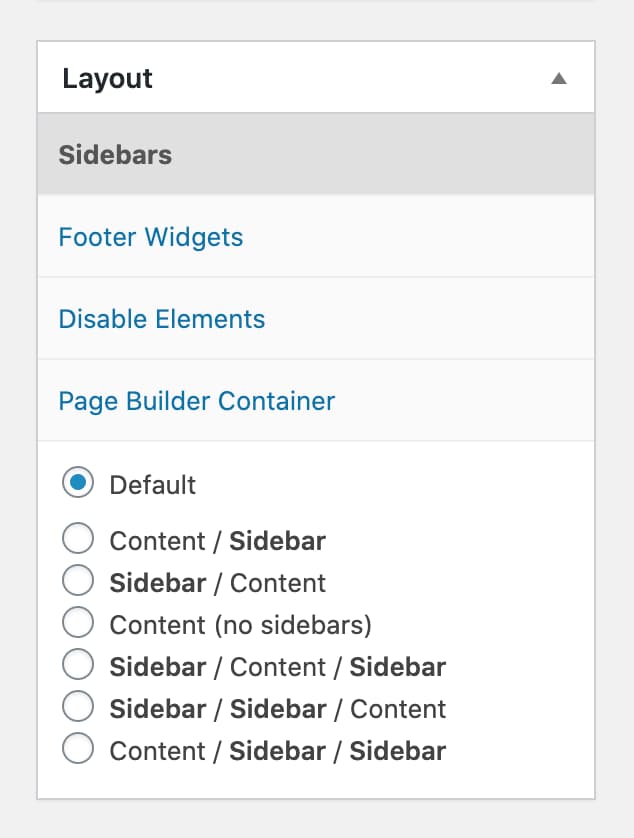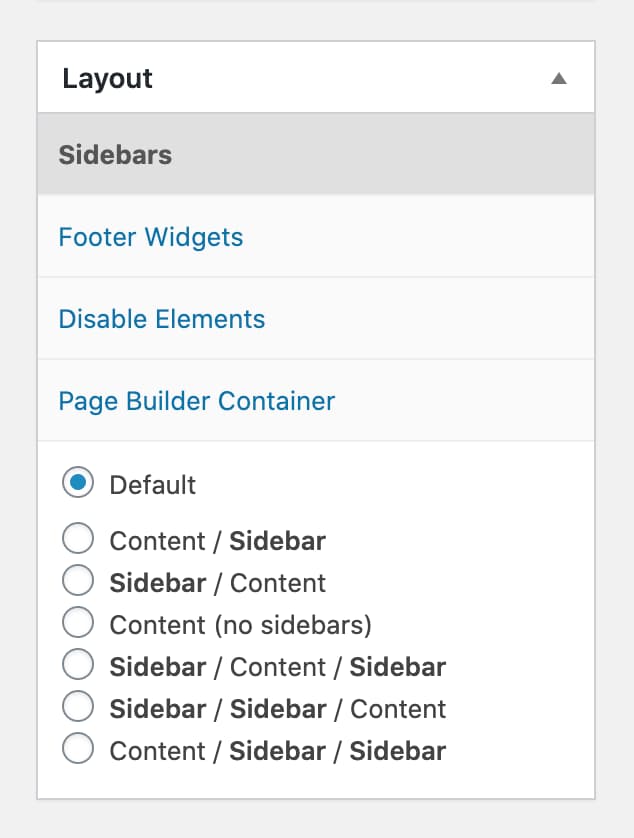 GeneratePress offers a Layout Meta box on every page of your website. This meta box allows you to choose the sidebar orientation, disable variously and manage many other features, which helps you design every page or post differently.
Genesis Features:
Genesis Framework is required if you wish to use Genesis. Once you install the framework, a foundation will be created for the child theme.
So if you make any improvements in the theme, it will only be reflected in the child theme.
This theme is ideal for individuals who want to customize their themes in their way and developers who have expertise in various languages like CSS, PHP, and JavaScript.
You could also utilize a good website builder if you don't have any experience. Here is the list of main features that Genesis offers:
1. Easy To Customize Child Themes:
If you blend the Genesis framework and its child theme, then you will be able to customize your website as per your needs. You won't need the help of any designer as you can easily make improvements to your website by customizing the child themes.
Unlike other themes, the child theme of Genesis won't get affected by any updates.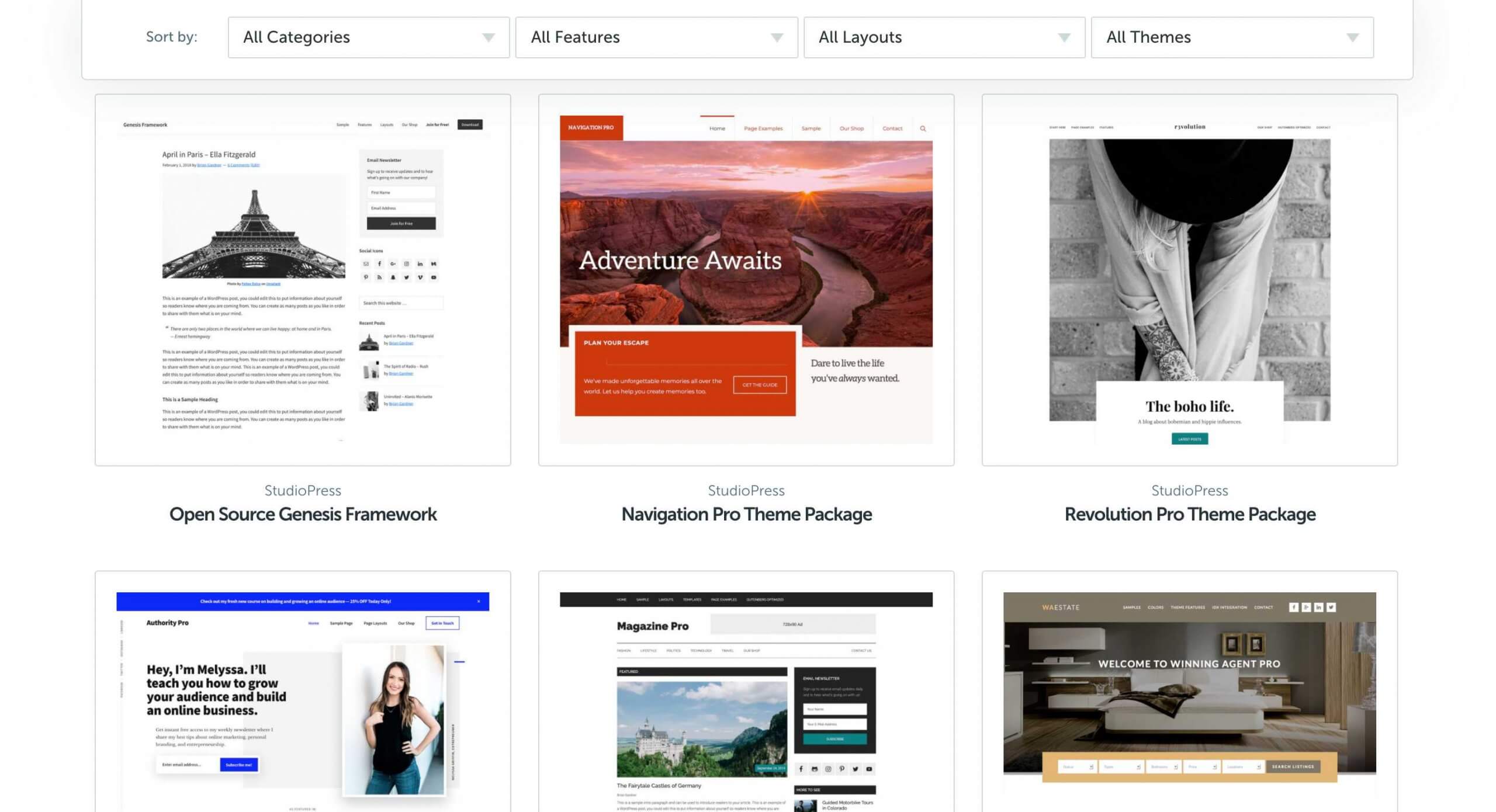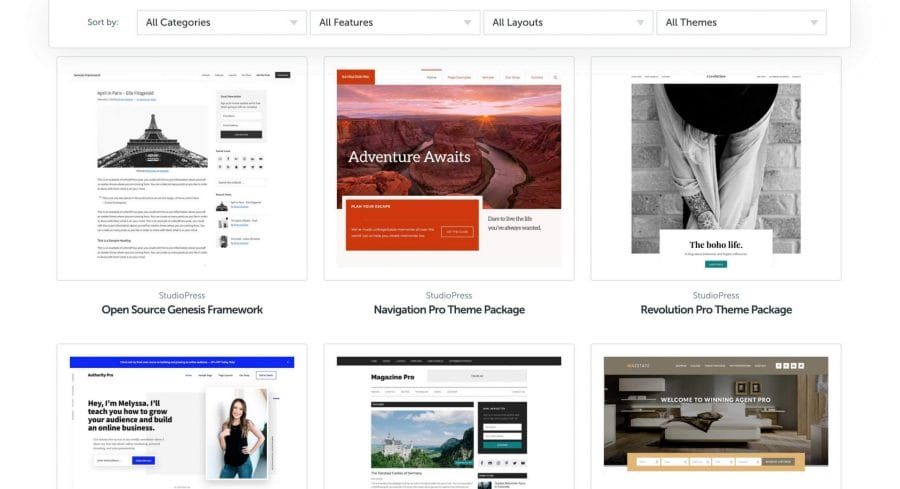 All the codes in this theme are very clean and lightweight, so you can be sure that you will get faster loading and fantastic performance.
With Genesis, you also get custom widgets such as featured posts, profile display, etc. And the good thing is that these widgets can be added anywhere on the site.
2. SEO Optimized:
SEO is significant for ranking your website, and Genesis knows that very well. That's why it supports Schema.org and also manages the SEO basics for better performance.
As the competition in the virtual world is increasing, it has become imperative to opt for themes that come with these features.
Top SEO experts have search optimized the Genesis themes, and even if new framework updates are released, it won't affect the coding.
All the child themes and Frameworks are built on HTML 5, which is the reason why they are, by default, responsive.
3. Everything Unlimited:
One great thing about the Genesis Framework is that even if you buy a low priced one, you will still get everything unlimited.
It is an excellent resource for people who are managing multiple clients as they can easily handle the designing of different websites without spending any extra money.

Along with this, you also get access to its highly responsive support team as well as top product experts.
Whenever you face any issue, you can get in touch with the customer executive, and they will solve your problems as soon as possible.
4. Top-Notch Security:
As you know that the website hacking scenarios are increasing day by day, now it has become imperative to secure your website correctly.


According to surveys, WordPress websites are more likely to get hacked, but the good thing is that WordPress has many useful plugins that can help you increase your website protection.
Talking about protection, all the genesis themes come with world-class security features.
They work with the best top security experts to make sure that the themes are developed with the leading WP security practices.
Which Is Best For You? (GeneratePress Vs. Genesis)
So here is a detailed review on both generatepress vs genesis, and which one is best for you!
1. Speed And Performance
When it comes to speed and performance, both themes do a good job. And if you host them on a good server, they will provide excellent load speed, and you won't notice any page load delay.
However, both themes are lightweight and clean coded, but one good thing about GeneratePress is that it suits almost all types of niches.


Its size is very small, which ensures better speed and operations.
On the other hand, the Genesis framework also doesn't compromise on speed and performance, and you can easily use any child theme and make improvements as per your needs.
Though if you are someone who likes to use more plugins and tools, then the theme might become a bit heavier, which might decrease the website speed.
But with Genesis, it's infrequent, so you won't have to worry about anything. The only suggestion is that only use plugins that are necessary for your website.
2. Ease To Use
The best thing about these themes is that they both have a short learning curve, which means you won't have to put more time and effort into customizing your website.
To help you understand better, let's analyze both one by one. With GeneratePress, you get a site library that contains various demo sites.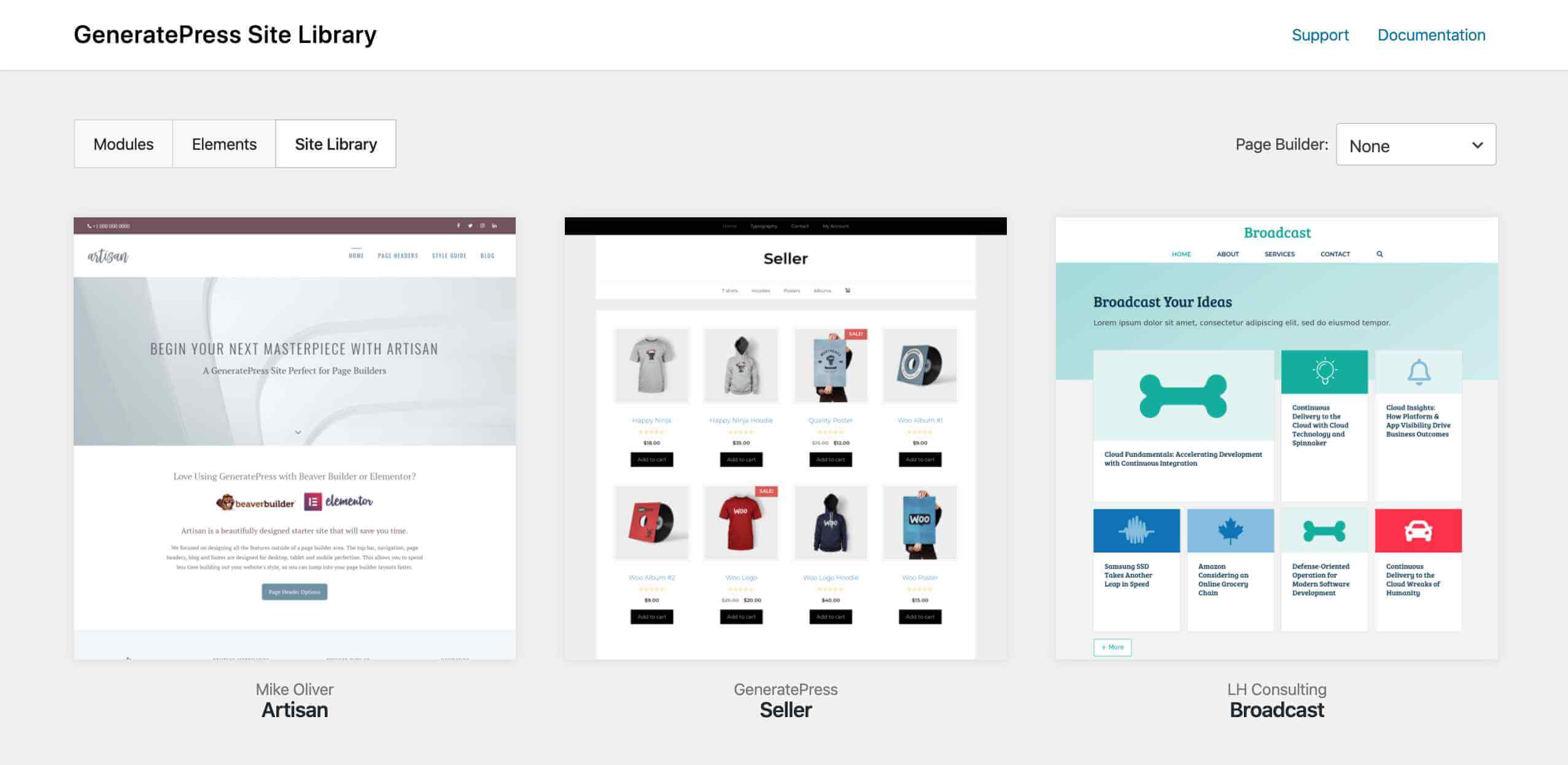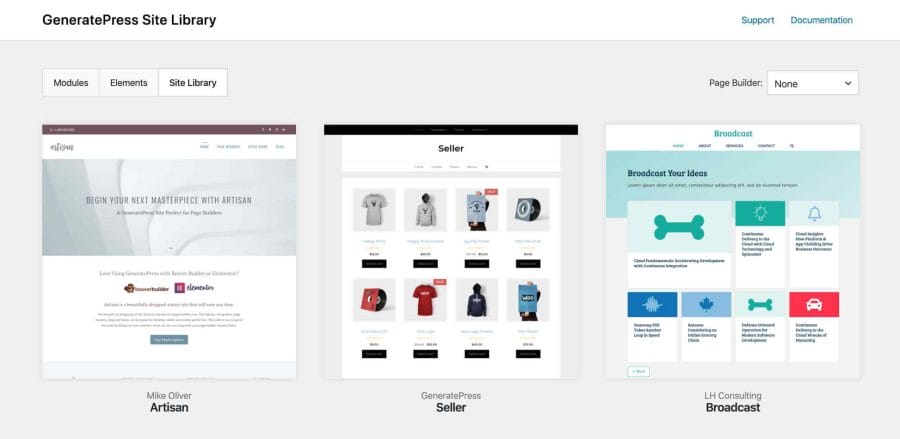 Beginners could easily choose one, do some modifications, and the website will be ready. It has templates for different niches, so no matter what's the nature of your business, it won't disappoint you.
Coming to Genesis, it also comes with a repository of highly professional child themes with excellent functionalities and design.
You need the framework and a child theme to start your project. It also enables us to get the content with one click, and the powerful Gutenberg blocks make the process less time-consuming.
In simple words, both themes are easy to use, but if you have coding skills, then it would be easier for you to work in Genesis.
3. Pricing
Pricing is one of the most important factors that everyone should consider before buying any theme.
Now it's very clear that GeneratePress is a winner here because it also offers a free plan while Genesis is a paid theme.
Not only this, even if you want to access the premium features of GeneratePress, you need to spend $49.95 every year for the updates, and one-year support and the renewal charges are also economical.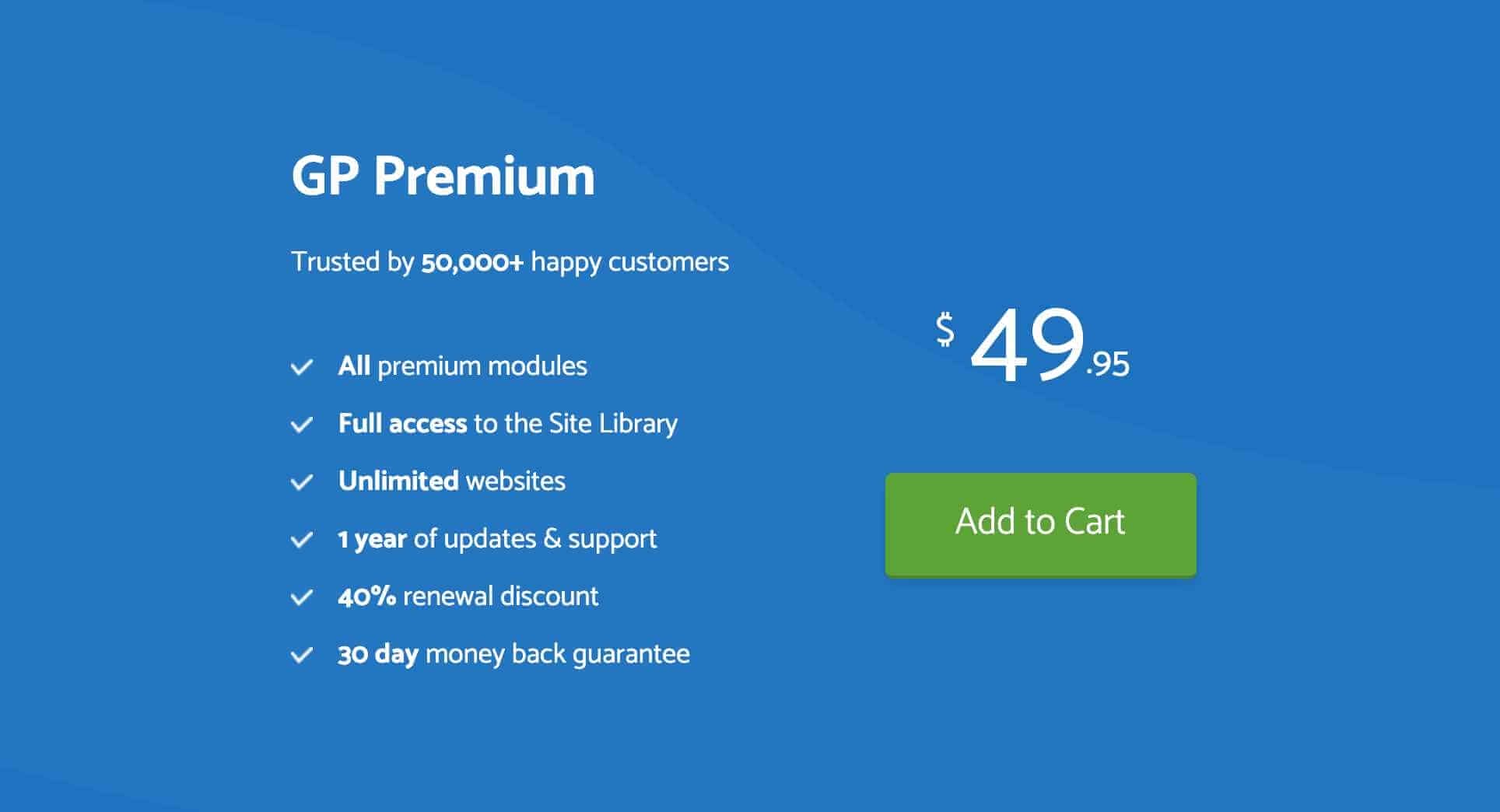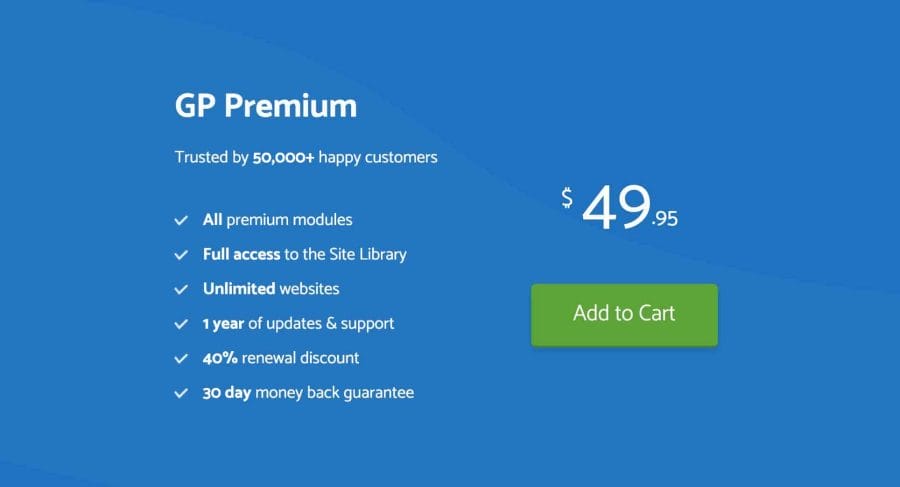 On the flip side, Genesis comes at a cost of $360/year with 1 year free WordPress Hosting by WPEngine, and get full support and updates.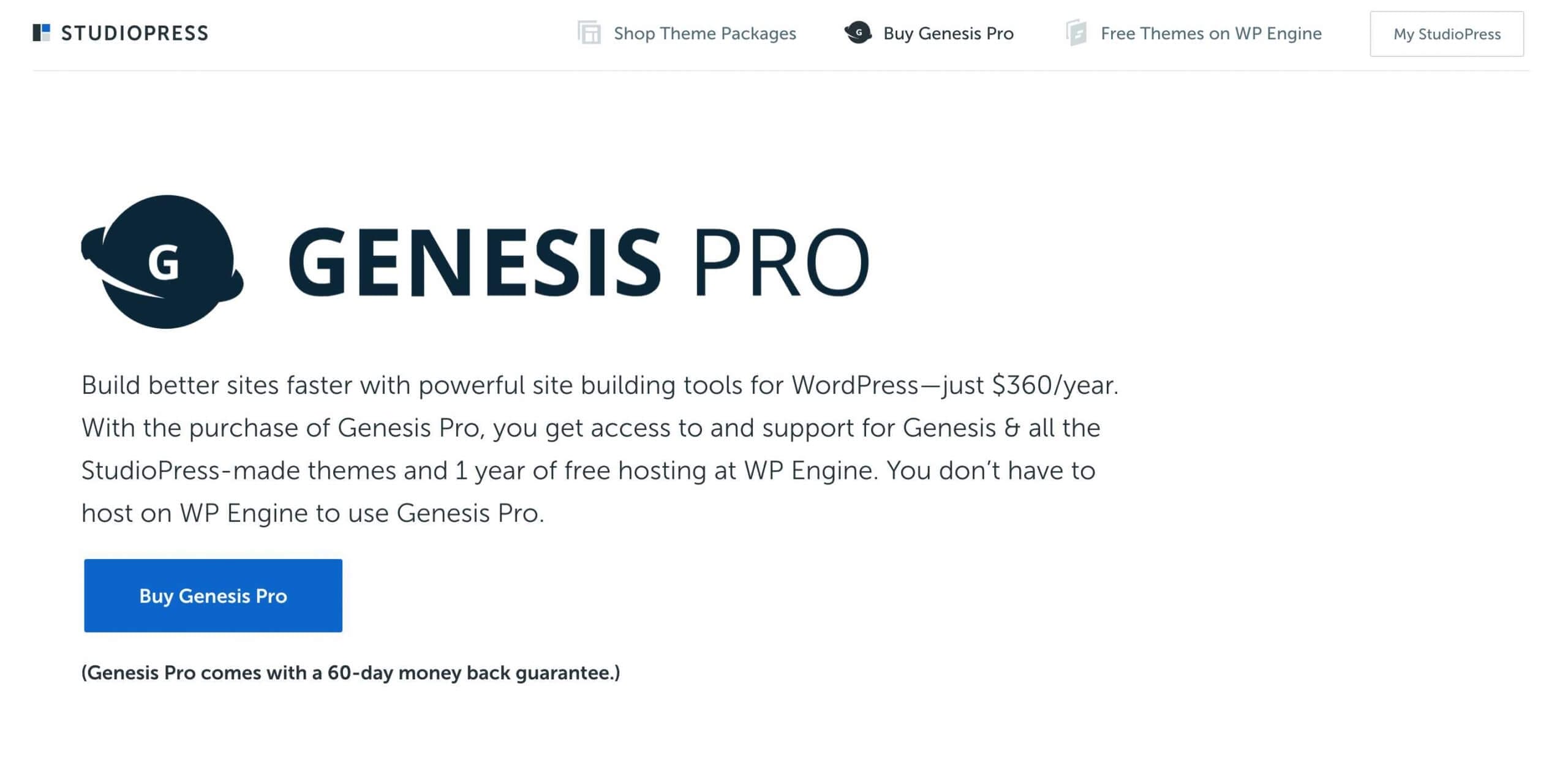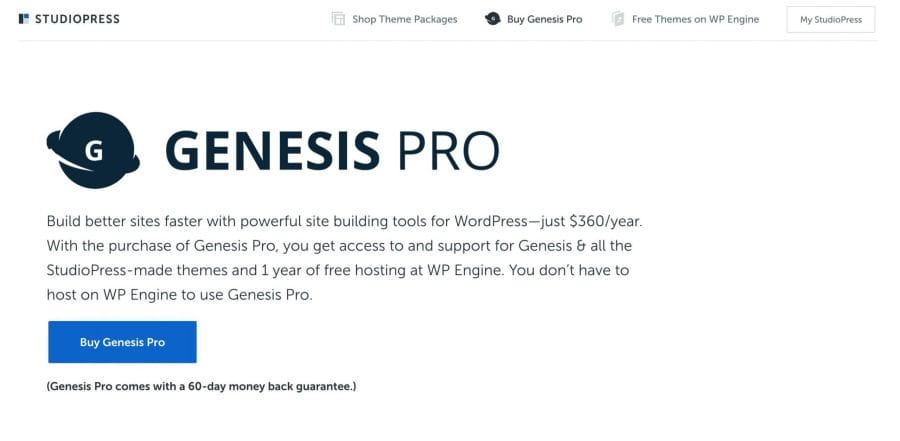 But one problem is that if you want to use it, then you will have to invest in a child theme too, which costs around $129.95
Not only this, if you have skills for customization, then no issues, but for beginners, it is essential to buy some extra plugins to execute the designing properly.
With GeneratePress, even if you don't have expertise in designing, you can still use the in-built sites, custom widgets, and other resources to design professional looking websites.
4. Developer-Friendly
In this aspect, both themes are almost equal.
However, the GeneratePress core is free of cost, but you will have to put money to get access to more features. The good thing is that it is a onetime investment that can be used for unlimited websites.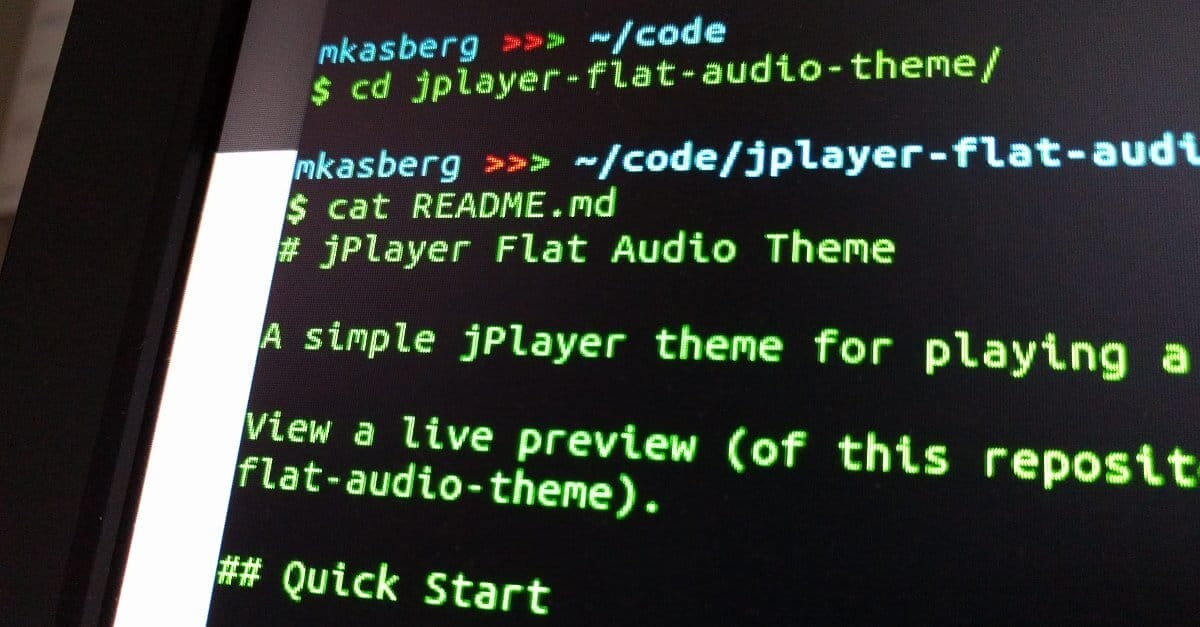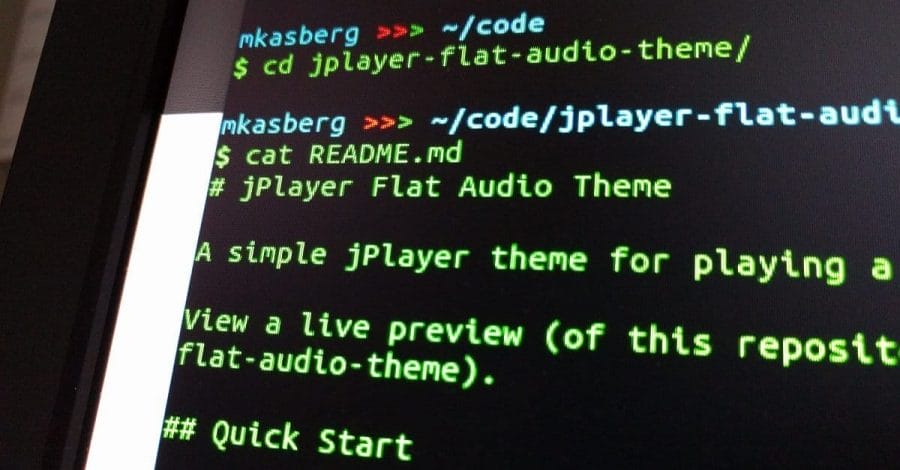 And if you combine with some plugins and website builders, then it will become easier to make amendments in your sites.
In the case of Genesis themes, you need a developer license, but just like GeneratePress, you can use it with any number of sites.
5. Customization
A developer with some experience would face no issues while customizing both themes, but if you are a complete beginner, then GeneratePress would be easy to understand and customize.
With GeneratePress, you get a lot of phenomenal options to change every element of your website. But you will need good coding skills to customize Genesis, or you would need a paid plugin.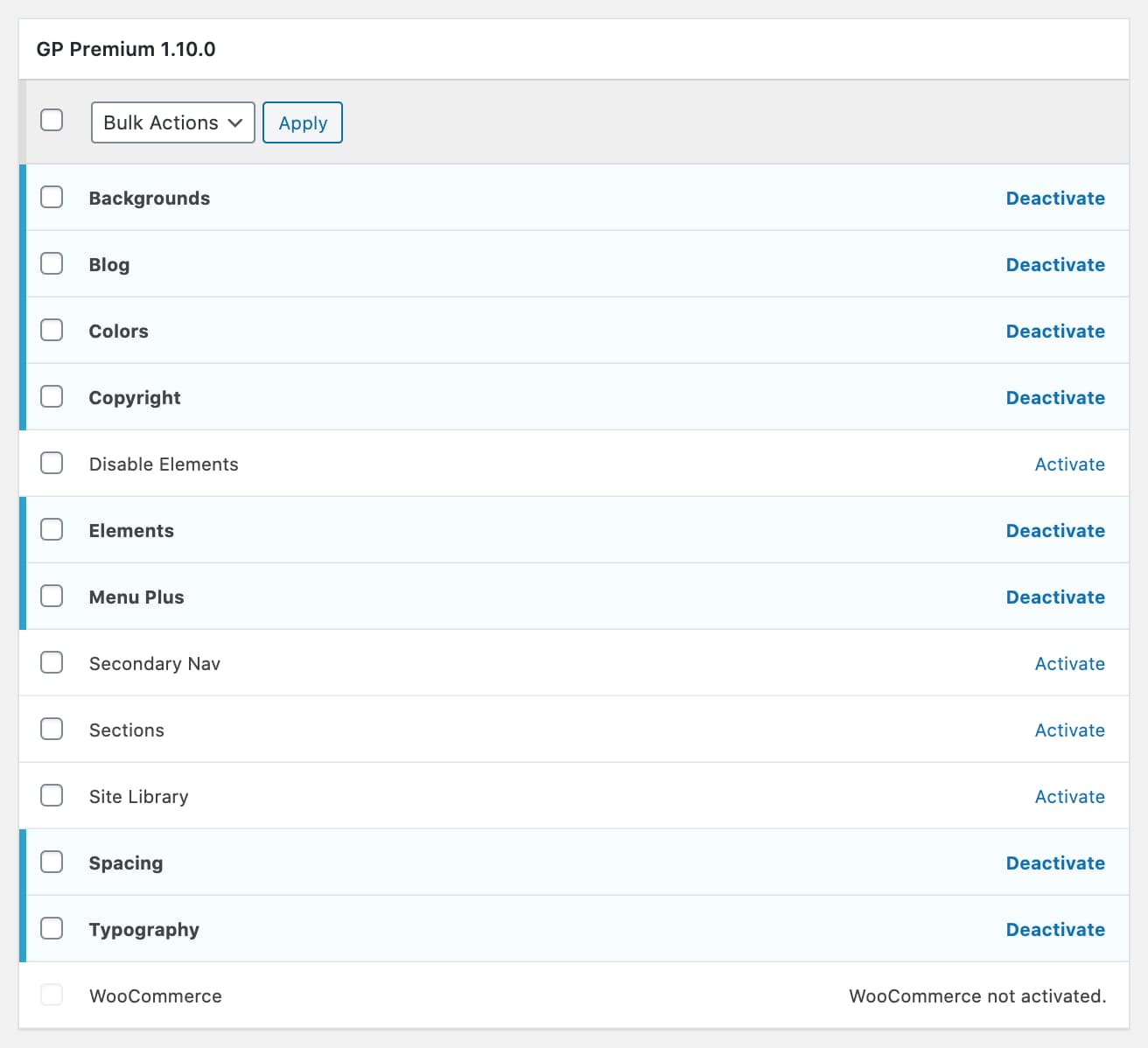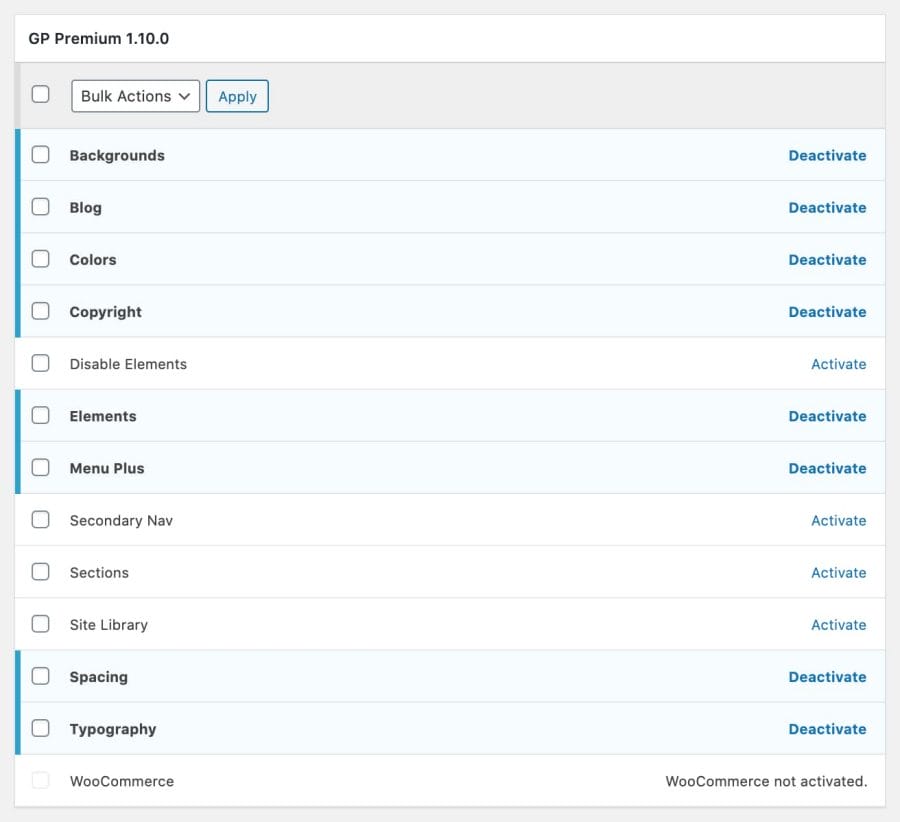 In short, for people with no coding skills, customizing in Genesis would be costly as they have to hire professionals to spend money on different plugins.
Apart from this, one plus point of using GeneratePress is that it is compatible with most of the WordPress plugins, while Genesis only supports some special ones.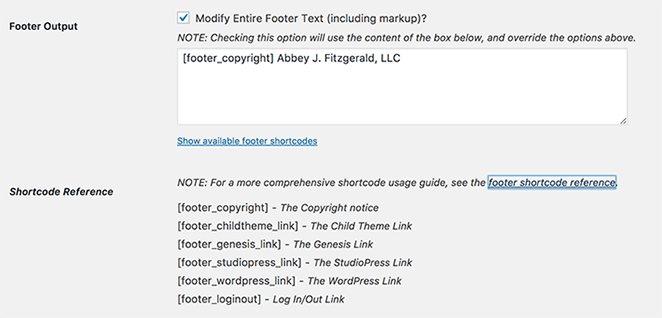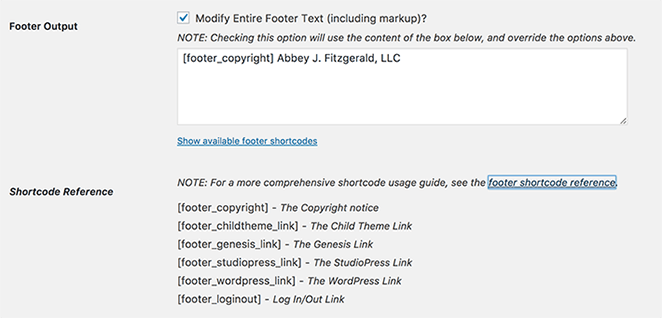 Here are some of the plugins you will need if you want to customize Genesis without coding skills:
and you can find a lot more here.
Along with all these plugins, you will have to invest in the StudioPress child theme to install the plugins.
In short, Genesis can be a bit overwhelming for people who don't have coding knowledge.
Now one thing you have to keep in mind is that even if you purchase all the plugins, there is a chance that they will make your website a bit slower.
Too many plugins can hamper your website loading speed and performance. That's why it is recommended to install only those plugins that are essential for your website.
6. Money-Back Guarantee
A Money-Back guarantee or refund policy is another important factor that you should keep in mind while buying online. It ensures that your money is safe, and in case of any issues in the product, you will have the power to get your money back.
Fortunately, both Genesis and GeneratePress offer a full 30-day money-back guarantee.
This means that after purchasing the theme, if you don't like anything, then you could contact the support team and ask for a full refund.
And they will refund your money on the bank that you used for making the payment.
Now, remember that it is a 30-day refund policy, so if you exceed this time frame, then you won't get any refund.
7. Worldwide Searches
Genesis is loved by thousands of pro developers from all over the world, but as per the latest Google trends, people also likely to start preferring the GeneratePress theme.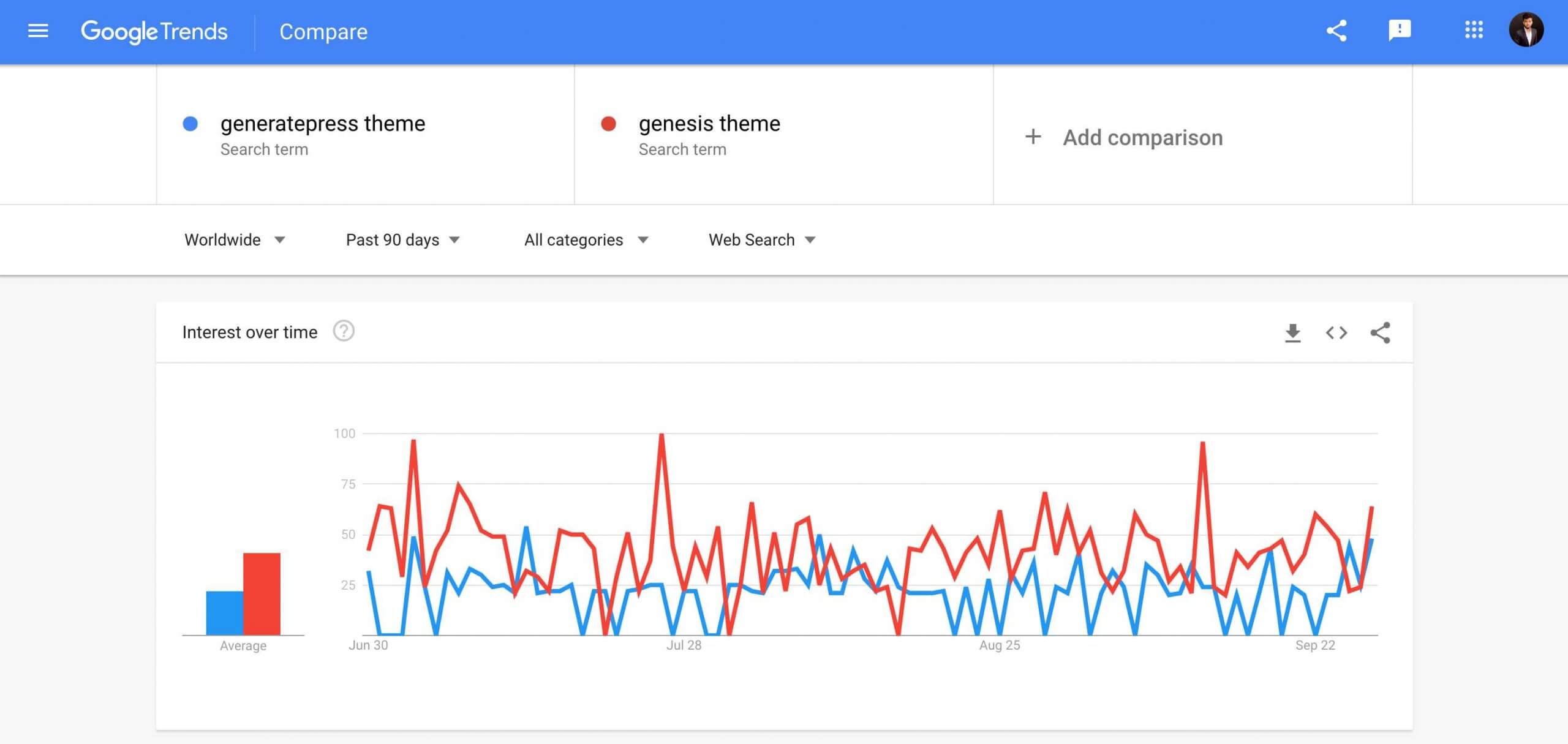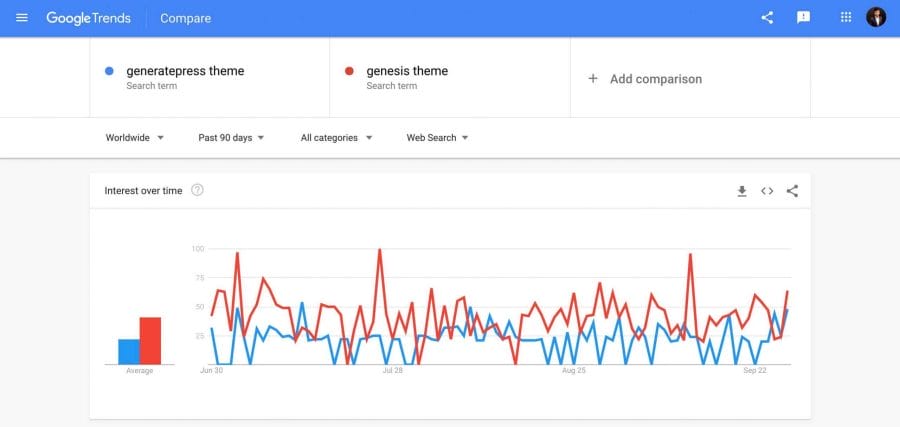 There could be many reasons behind this massive rise of GeneratePress, but easy usability and economical are two of the most obvious.
Pros And Cons Of Genesis and GeneratePress
Now, after talking about the main comparison, it's time to have a look at the pros and cons of both themes.
As you know that no product is perfect, that's why you should know all the up and downsides of a product before using it.
GeneratePress Pros & Cons
So here are the pros and cons of using the generatepress theme.
Pros of GeneratePress:
All themes are performance-focused for various niche. This means no matter what type of needs you have, GeneratePress won't disappoint you

It is by default SEO and mobile-friendly, so no need to spend money on hiring SEO experts

Loaded with several pre-made sites for easy designing and customization

Comes with a powerful WordPress customizer that helps you customize your site more effectively

It is a budget-friendly theme that anyone could buy and even if you have a low budget, you could use the free version

Equipped with in-built Schema.org structured data

It is compatible with the majority of the WordPress plugins

Highly responsive forum-based support, so you could solve your doubts very easily
Cons of GeneratePress:
It gives the website a more straightforward look, which some A-grade developers don't like

Doesn't offer a lifetime payment option, which means you will need to renew it
Genesis Pros & Cons
So here are the pros and cons of using the genesis theme by studiopress.
Pros of Genesis:
It comes with a wide range of responsive child themes, so you could easily choose one that suits your needs

It comes with in-built Schema.org structured data

It gives you access to various layout options and custom widgets, which makes designing easier

A single developer license can be used on unlimited domains

It provides extreme security against malware attacks and keeps your website protected from hackers

It is reviewed and check top industry experts, so you can be sure that you are getting a good deal

It is clean coded and very lightweight, which makes it faster and more SEO friendly

Once you purchase this theme, you get unlimited support, domains, and updates
Cons of Genesis:
As compared to GeneratePress, it is slightly expensive

With Genesis, you also need to invest in a child theme

It doesn't offer advance customization
When Should You GeneratePress And Genesis?
As you can see in the above comparison that both themes come with unique features and functionalities. And due to this, it is a little challenging to choose one.
So if you are still confused whether you should go for GeneratePress of Genesis, then here are some points when you should GeneratePress and when you should use Genesis:
You should Use GeneratePress If:
You don't have enough budget to invest in a paid theme.

You are a complete beginner and have no experience in coding.

You want to design your website on your own

You have just started your coding journey and want to complete websites faster.

You are looking for a community of beginners and newbies.
You should use Genesis if:
You have no budget issues and are willing to invest $60 to purchase the framework

You have good knowledge and expertise in coding, and no have issues paying $90 for a child theme

You want to build a highly professional and powerful website

You are searching for a community of highly experienced programmers and developers
Wrapping Up
Now the main question is which one you should buy? Well, both are awesome, and it won't be fair to say that one is superior to the other.
However, they have their plus points and vibe, that's why you should assess your needs first, then make any decision. It's the competition between super professional Genesis and well-optimized GeneratePress.
Now you should go for one that matches your needs.
For example– the Genesis community is filled with A-grade developers while GeneratePress comprises regular DIY individuals.
In other words, if you are a professional developer, then Genesis would be perfect but if you are a regular user, then choose GeneratePress. (You can also read our comparison on GeneratePress vs Astra here)
It depends on your preferences and comfort as both themes can give a good outcome. But skills and knowledge also play a significant role here.
The more expertise you have in the coding field, the less you would need other resources. But if someone is not familiar with the coding languages, then choosing a similar community would be more helpful.