Running an eCommerce business is more than just having an online store, receiving an order, and shipping it.
It comes with a lot of challenges, especially in the order fulfillment and customer satisfaction department. There are cases when you accidentally shipped the wrong item, it was damaged upon receiving, or that it is lost.
Who would want to receive these kinds of news, right?
If you are in your customers' shoes, you would not want to receive a damaged product or the wrong item either. Fortunately, you can minimize the damage by understanding what order fulfillment is and its process.
Order Fulfillment: Definition and Process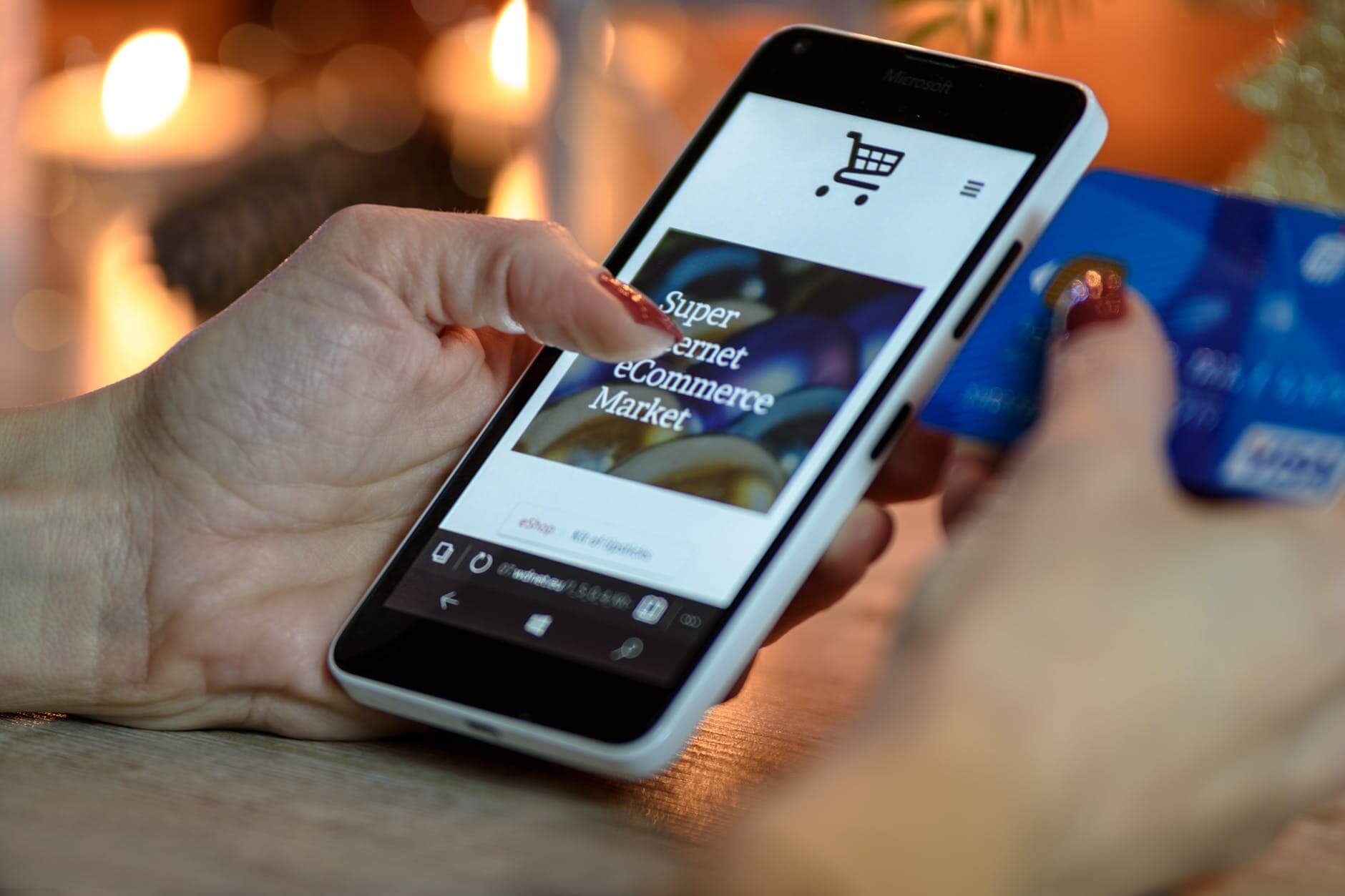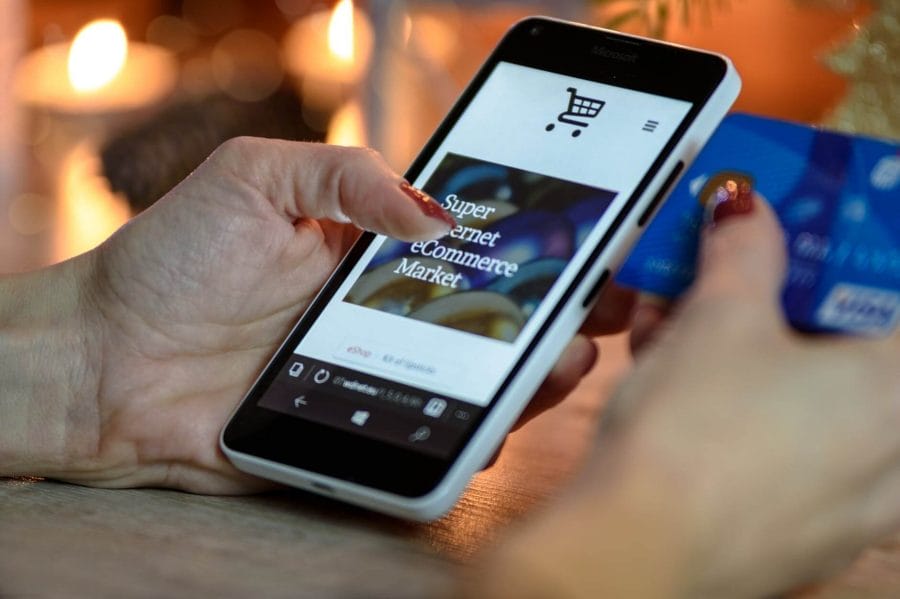 Lauren Koppelman of 6 River Systems defines order fulfillment as "the process of receiving goods, then processing and delivering orders to customers."
Generally, there are four steps to order fulfillment:
1. Receiving
Receiving refers to the process of receiving an order from a customer. This can be from your eCommerce website, social media pages, email, third-party online forms, and more.
The process also includes forwarding the orders to a third-party logistic (3PL) partner who manages your inventory. Keep in mind, though, that each 3PL has its own process of receiving orders and storing an inventory.
Thus, this partnership can also define the type of order fulfillment that will work best for you (more on that later).
2. Picking
This is where order fulfillment actually begins.
After forwarding an order to your 3PL, they will assign it to a picking team that will receive a packing slip that lists down the items ordered, quantities, and storage location. They will also be responsible for collecting the ordered products from their respective locations.
3. Packing
Once all items are picked, the next step is to pack them securely.
The 3PL will be responsible for the type of packing materials to be used. This is to ensure that the products are well protected and it does not add up to the preferred dimensional weight.
Just keep in mind that some 3PLs charge extra for packing. On the other hand, there are 3PLs that allow you to stock your custom boxes and packing materials so you can keep your brand front and center.
4. Shipping
Lastly, the products will be shipped to customers. You, on the other hand, will receive an order tracking information that you can forward to your customers. That way, you and your customer can track the product's estimated time of arrival.
But just because you were able to take all the necessary steps of order fulfillment does not mean that it is successful. Its success is measured by looking at the Perfect Order Metric.
And a perfect order is one that is on time, complete, undamaged, and has all the necessary paperwork.
Sure, it can be a challenge to achieve the Perfect Order Metric. But if you are seeing that you are falling off the wagon often, there are two things that you can do:
Find ways on you can improve your order fulfillment process

Rethink your existing process
Types of Order Fulfillment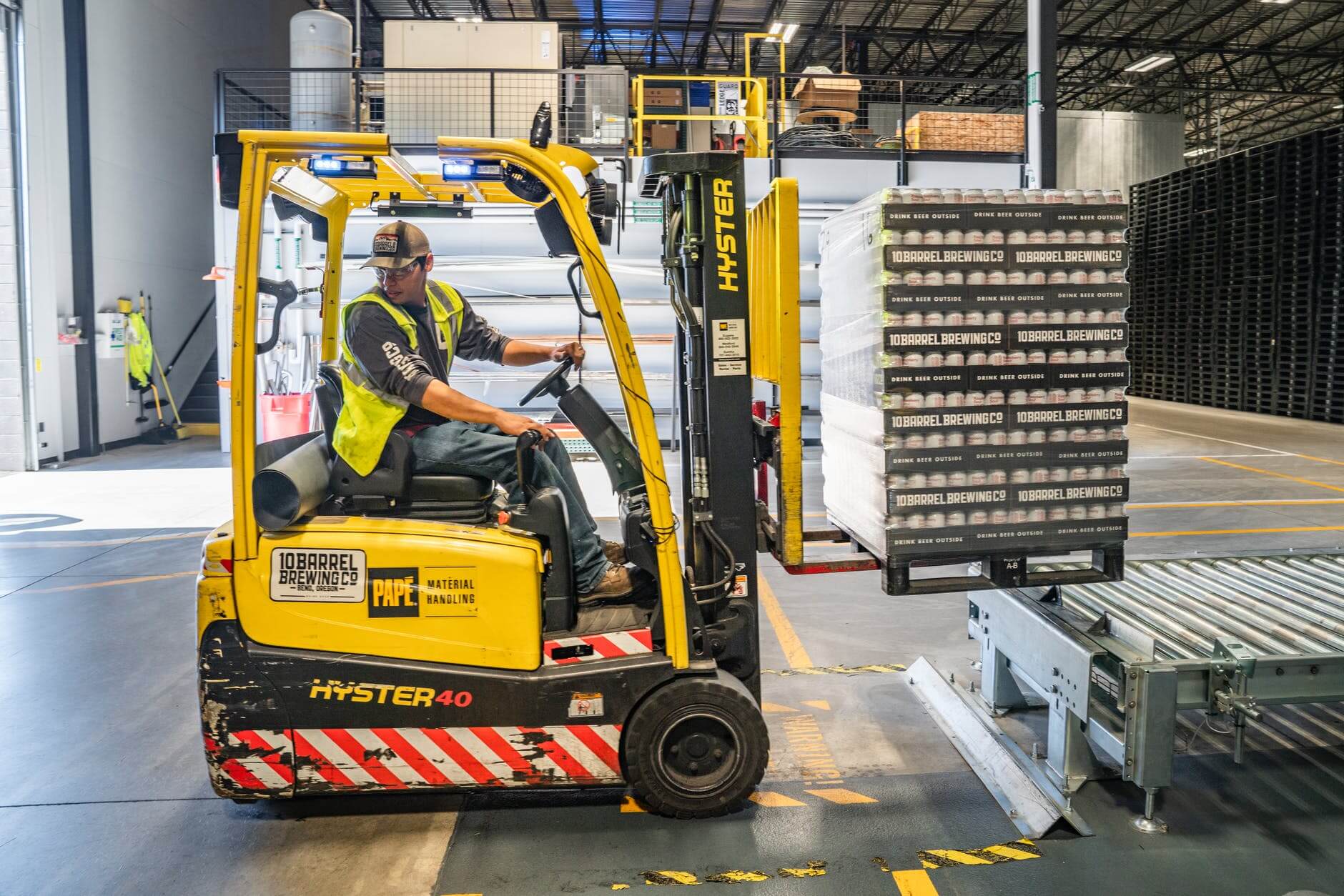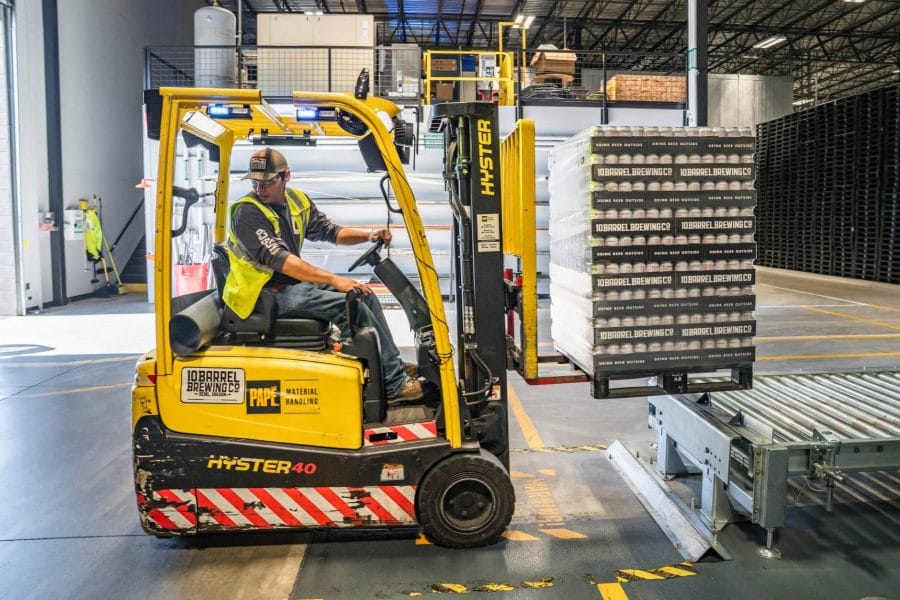 Order fulfillment is just one part of the entire supply chain process. Thus, it is safe to say that different eCommerce businesses have different order fulfillment needs.
Luckily, you have four types to choose from:
Dropshipping
Dropshipping is like outsourcing your order fulfillment, although your supplier or manufacturer will be the one responsible with the shipping instead of a 3PL.
Here's how dropshipping goes:
You receive the order from the customer

You forward the order to your supplier

The supplier will pick, pack, and ship the item
This is a cost-effective way of starting an online business since you only have to pay for the product's base price (or factory price) and shipping. You get to keep the rest of your profit margin.
And because dropshipping does not require maintaining an inventory, this is ideal for those who are new to eCommerce.
In-house Order Fulfillment
In-house order fulfillment is when an eCommerce business has its own order fulfillment facility.
The employees themselves are responsible for handling all the steps of order fulfillment in a company-controlled location.
Thus, this model is ideal if you have a big enough space to store your inventory. Moreso if you would like to have end-to-end control over your entire operation.
Outsourced Order Fulfillment
From the name itself, this type of model means that you are outsourcing your order fulfillment services to a 3PL.
This is ideal if you do not have space and personnel to handle the picking, packing, and shipping of products. The same thing goes if you want to provide worldwide shipping. That's because 3PLs are likely partnered with local forwarders and shipping companies in various countries.
However, this also means that you have to coordinate your inventory with your logistic partner. This is to make it easy for your 3PL to pick, pack, and ship your products.
Hybrid Order Fulfillment
Hybrid order fulfillment is what it is ‒ a combination of the order fulfillment options mentioned above.
For example, you sell customizable items. Then that might require in-house fulfillment. And then you can drop-ship items that do not require customization. You may also to drop-ship items that do not sell well, and then outsource the best selling ones.
Simply put, a hybrid order fulfillment process gives you the flexibility you need to focus on making your online business grow.
Nonetheless, there is no one-size-fits-all order fulfillment strategy. Just because one strategy works well for a known eCommerce business in your area does not mean it might be the same for you.
There are factors that you need to consider when choosing the right order fulfillment strategy.
Choosing the Right Order Fulfillment Strategy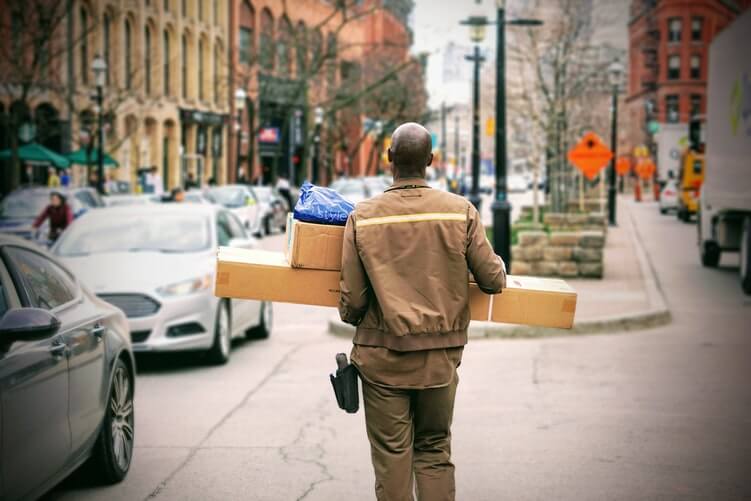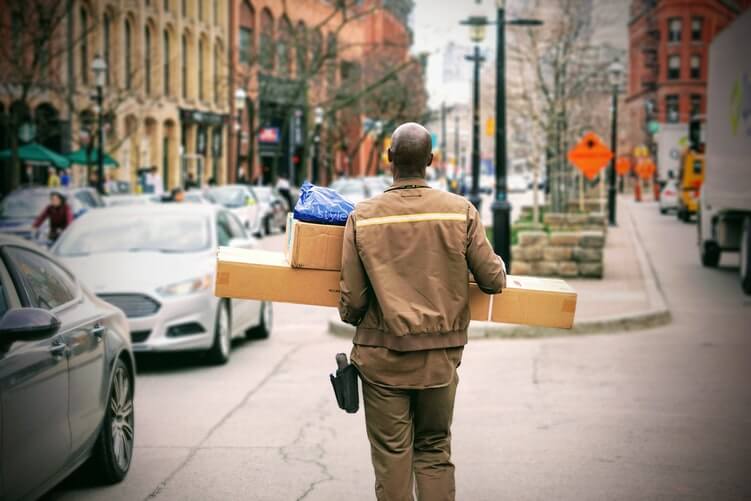 It is important that you have an order fulfillment strategy that is optimized for your eCommerce business. Doing so will make you drive customer loyalty and stay competitive.
That said, here are three factors you need to consider when looking for an order fulfillment strategy that is best for your business:
1. Size of Business
The number of products you sell and the amount of order volume you get per month can help you determine what kind of order fulfillment strategy would work for you.
For instance, it is more practical to have your order fulfillment in-house or do dropshipping if your monthly order volume is pretty low (ten thousand orders or less). The same thing goes if you are selling a limited variety of products, shipping just a few orders per week, or you sell custom-made or fragile items.
Regardless of the order fulfillment strategy that you will use, though, it is best you pick something that can scale with you. So if you opt for in-house order fulfillment, make sure that you have extra space in case the SKU that your online business sells increases.
2. Ecommerce Platform
Another thing you need to consider is the eCommerce platform that you are using. And when we say "e-commerce platform" we are also talking about the other channels you use to receive orders online.
There are 3PLs that use software for order forwarding. So make sure that your order fulfillment platform's technology can seamlessly integrate with your eCommerce platform. That way, you can automate one part of the process.
You should also think the same whether you are doing in-house order fulfillment or dropshipping. Manually forwarding orders to your logistics partner is prone to error and could be a waste of time.
3. Location
Your customers' location will also come into play when weighing in which order fulfillment option will work well for you.
If you are shipping domestically most of the time, then you can do in-house shipping and strike a partnership with a local courier. Meanwhile, you can do a hybrid of outsourced and in-house order fulfillment if you are shipping worldwide.
Use the in-house for domestic delivery to cut down on costs, and then outsource the international shipping to a 3PL. That's because they have international freight partners, who can handle the delivery depending on the country of destination.
How to Improve Customer Satisfaction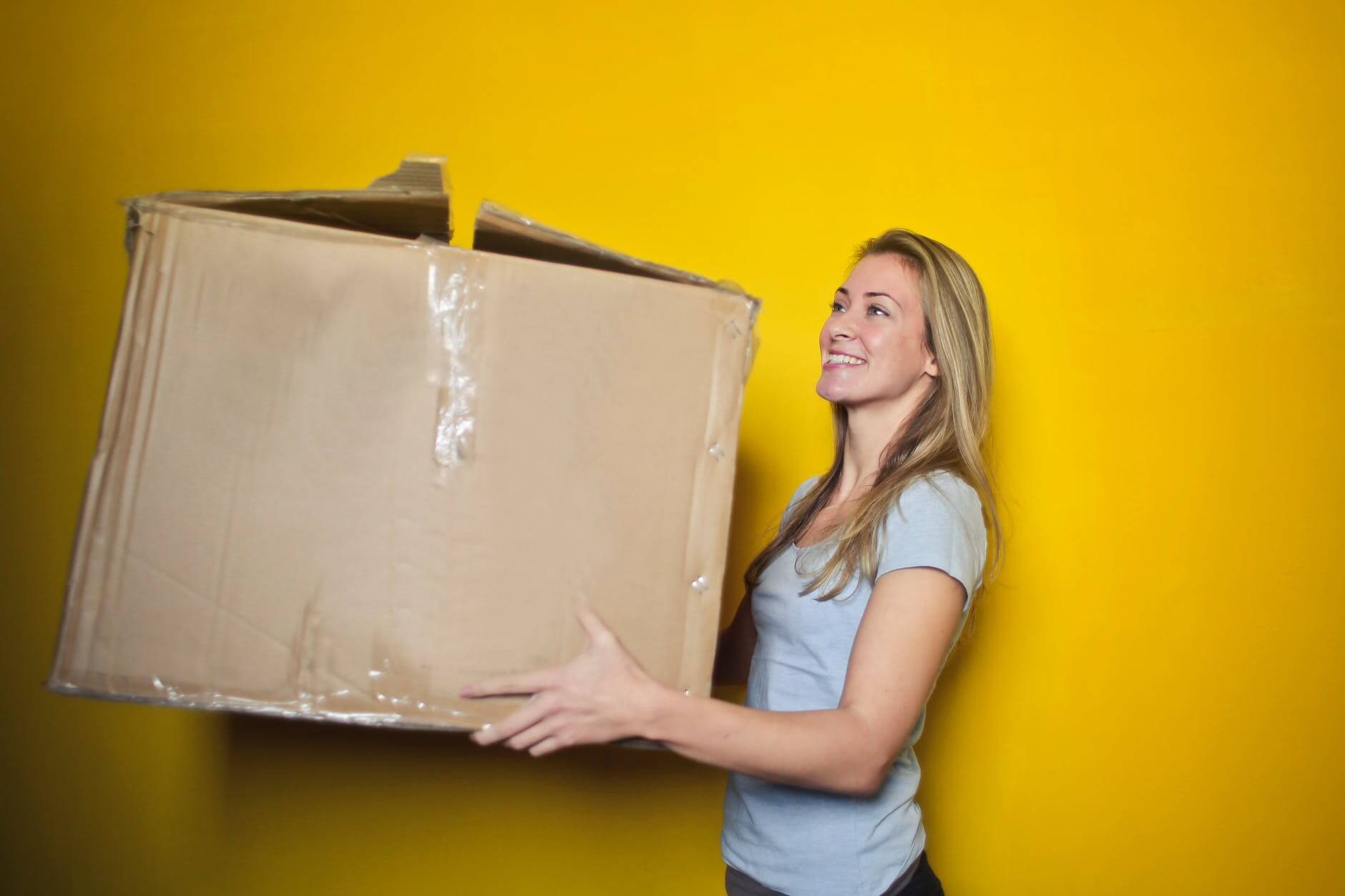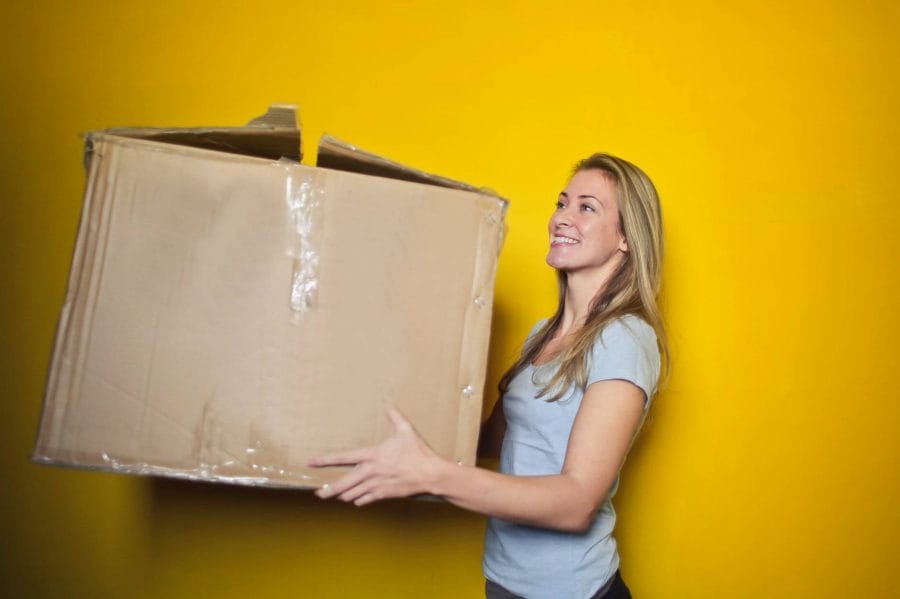 Now that you know what an order fulfillment process it, as well as how to choose the strategy that is right for you, the next thing you might want to look at is how you can constantly achieve the Perfect Order Metric.
The secret is in improving the online fulfillment process to guarantee customer satisfaction.
1. Integrate Seamless Connections
It is 2023, and chances are, you are not the one manufacturing the products you sell.
That said, it is best that you can integrate a seamless connection with your order fulfillment partner. Regardless of which strategy you use, make sure that you have an order management system (OMS) in place.
As mentioned earlier, manually forwarding customer orders to your logistics partner is prone to errors and time-consuming.
2. Implement End-to-End Order Visibility
Now that you have the OMS in place, the next thing that you need to do is ensure that you can see the whole supply chain. Yes, from receiving the order from a customer, forwarding it to the order fulfillment facility, picking, and packing, to shipping and delivery.
The same thing should also go with your order fulfillment staff, 3PLs, and suppliers. Both ends should be able to access the same catalog and inventory. Doing so can make it easy for you to inform customers whether a particular product has limited stocks or unavailable.
3. Enable Exception-based OM
Speaking of implementing end-to-end visibility, you should also enable exception-based order management (OM) that comes with it.
So, instead of informing your customers that there will be a delay in delivery, you can simply upgrade your shipping method.
For one, it helps you prevent the ire of your customers. Second, you get to meet your original delivery time.
Sure, exception-based OM can be an additional shipping cost, but it is better than receiving rants and complaints from your buyers. Not to mention, that this tactic can help turn one-time buyers into loyal ones ‒ increasing the likelihood of repeat purchase.
4. Hire an Excellent Shipping Company
Now that you know that your back-end operations are running smoothly, the next thing you want to do is to partner with an excellent shipping company.
Here's the thing, your customer will not rant to your shipping company when they receive a damaged product or if there is any delay in the delivery. They will take out their frustration on you.
Here are some things that you need to look into when looking for an excellent shipping company:
Great company reputation and track record

Real-time and accurate order tracking

Affordable shipping rate

Number of branches nationwide
If you already partnered with a local courier, make sure that you do regular audits on them. This is to ensure that you are providing the best service to your customers.
5. Set Up a Return and Refund Policy
One of the smart ways to ease your customers' frustration is to set up your Return and Refund policies immediately. After all, about 30% of online purchases are returned.
It is important that your policy is efficient. You already gave them a hard time by shipping the wrong or damaged items. Do not make it worse by having a cumbersome Return and Refund policy. Work with a supplier that accepts returns and does not charge a restocking fee.
In relation to this, you should always keep your cool when it comes to situations like these. It is part of the business and happens often.
6. Employ Smart Shipping
You may have heard it over and over, but today's eCommerce customers tend to be impatient. Luckily, there are two ways that you can do to ensure that you can ship products quickly:
Pay for local warehouses and partner with couriers who can do quick-picking and quick-shipping.
Pay for as many local warehouses as you can throughout your delivery area and store your products there for fast and cost-effective shipping.
Learn to employ smart shipping so you can optimize this part of the order fulfillment process. Doing so can help you avoid overspending in shipping without compromising the quality of your service.
7. Update Your Customers
This is the most important tip that you need to know when it comes to improving customer satisfaction.
Other than the usual "Thank you for your order" email, it is important that you are sending real-time updates to your customers throughout the order fulfillment process. Ideally, you should be able to send status updates via transactional SMS.
Order fulfillment goes hand-in-hand with customer satisfaction. If you want your buyers to feel good about your business, make sure that you can provide exceptional customer service.