WordPress is the world's most popular content management system, powering over 34% of all websites. With its ease of use and flexible platform, WordPress is an excellent choice for beginners looking to create their own websites. But with so many resources available, it can be difficult to know where to start.
To help make things easier, we have rounded up the eight best books on WordPress for beginners. These books will help you understand the basics of WordPress, from setting up your first website to customizing themes and plugins. With the help of these books, you'll be able to build and manage a WordPress website with ease.
Before diving into the WordPress books, let us first know more about WordPress.
What is WordPress?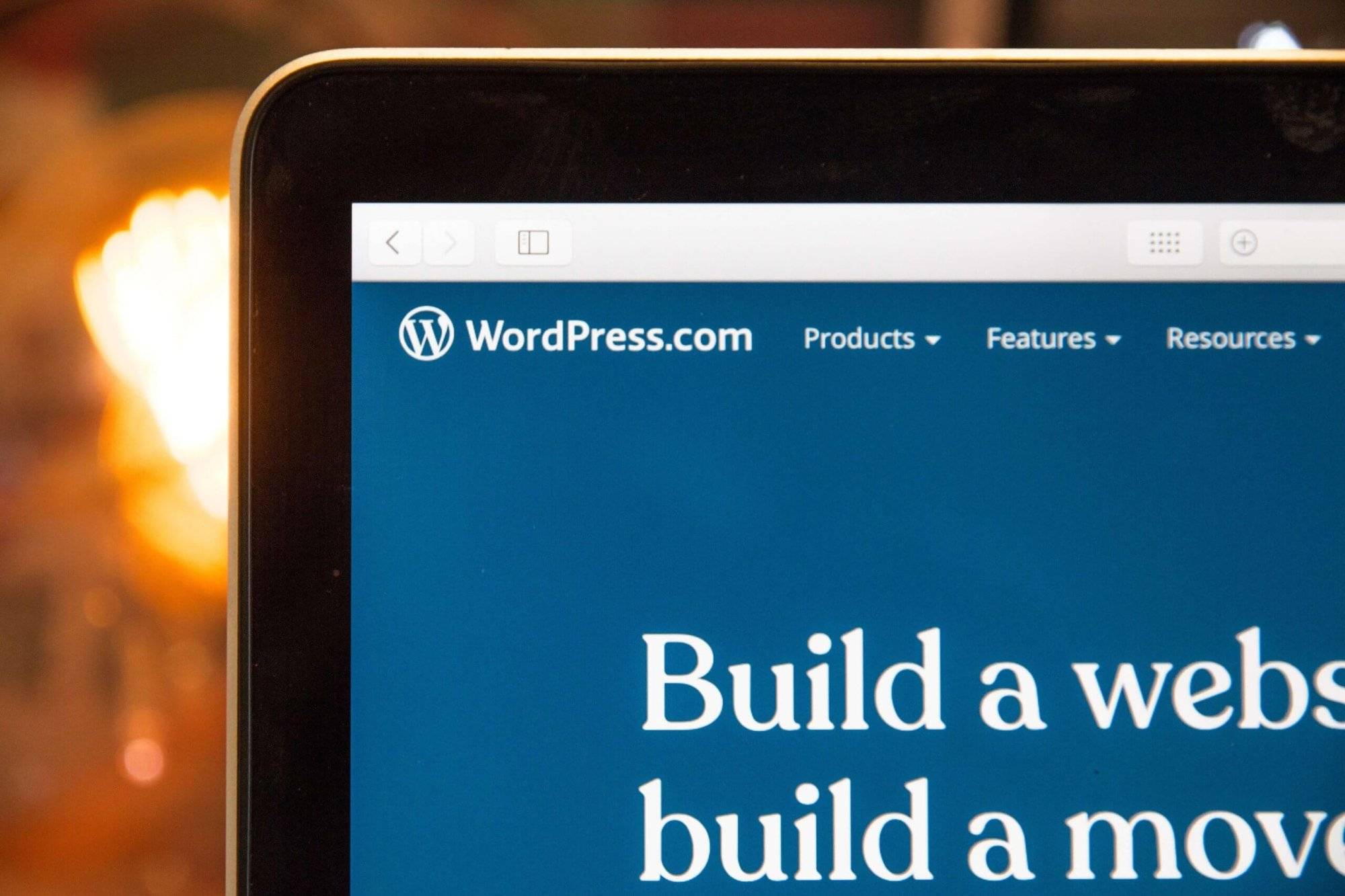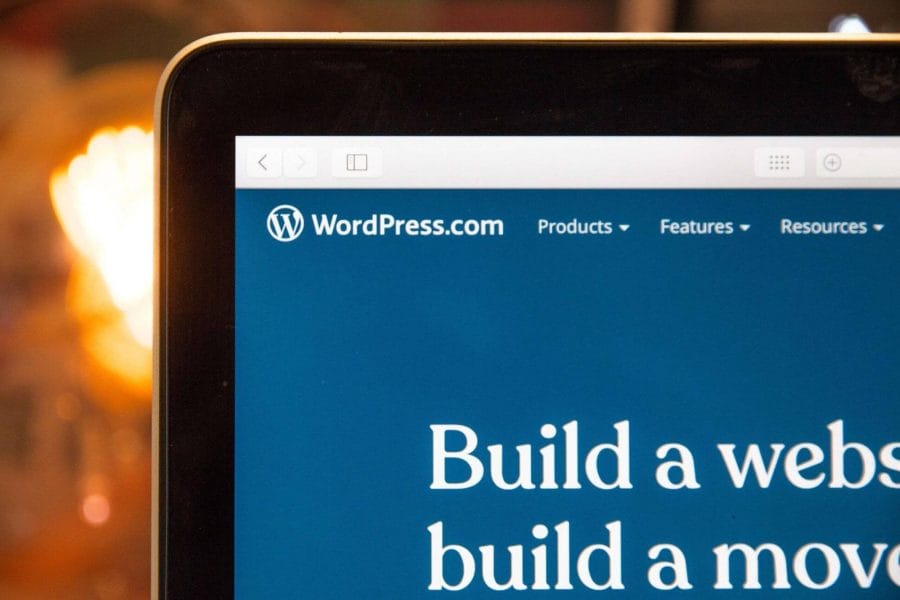 WordPress is an open-source and free CMS (content management system) based on MySQL and PHP. It was first introduced in 2003 and took nine years to gain popularity in the web development market. Today, it is one of the most used CMS in the market and enjoys a share of a whopping 59%.
Ever since then, WordPress has become one of the most popular options for developers, and the platform only keeps getting better with time. Several features have been added since its release to make things easy. Thousands of websites on the internet today are built using WordPress. A few features included in the platform are;
Customizable themes for your website, and the best part is that it doesn't require any coding language.
A simple drag-and-drop interface.
It offers an easy way of adding images, videos, and similar file types to your website.
Plugin integration makes it easy to add the required functionality to your website.
Best WordPress Books in 2023
Books on WordPress For Beginners provide step-by-step instructions on how to install and use WordPress, as well as advice on how to customize WordPress themes and plugins. They also provide guidance on setting up widgets and SEO, as well as tips on how to troubleshoot any issues you may face.
By purchasing a book, you will have all of the information you need at your fingertips, making it a great way to get started with WordPress. The books listed below will help you get started with WordPress.
1. Professional WordPress: Design And Development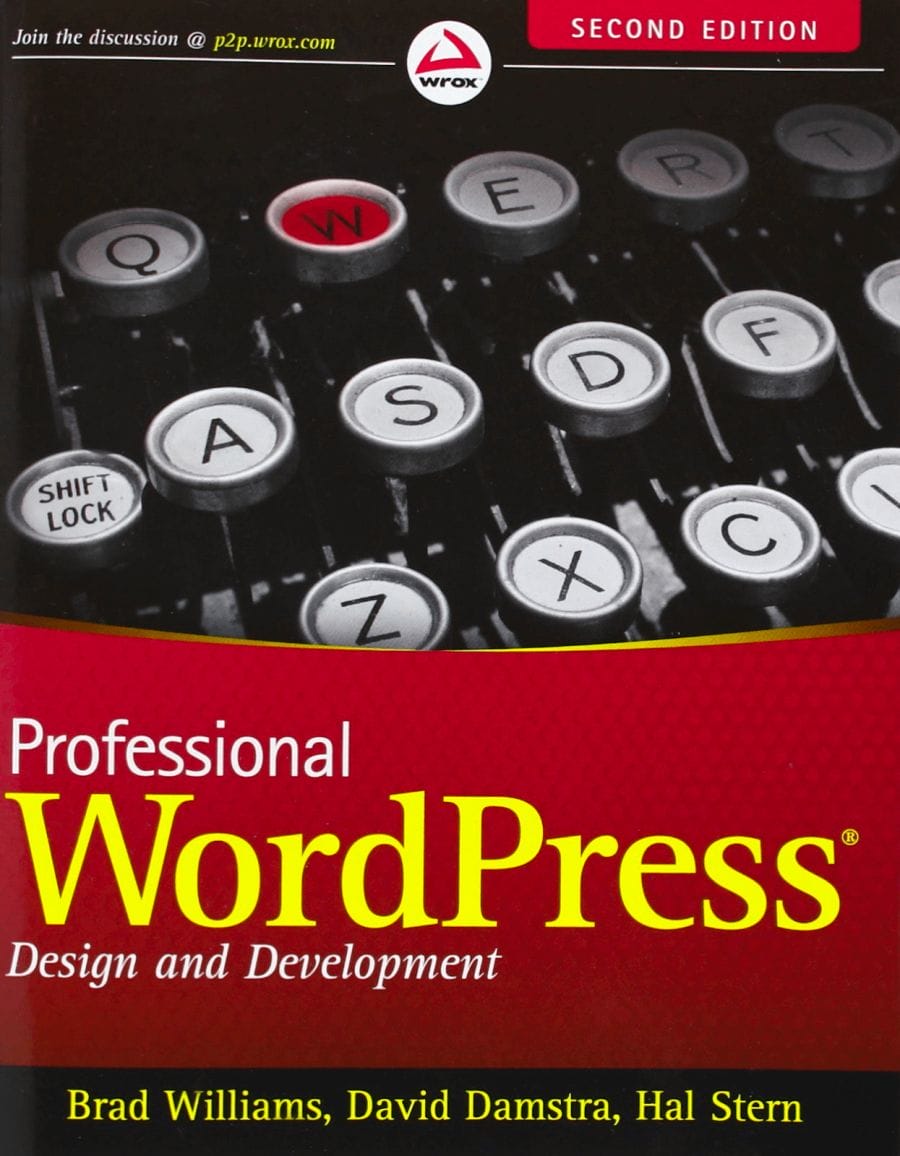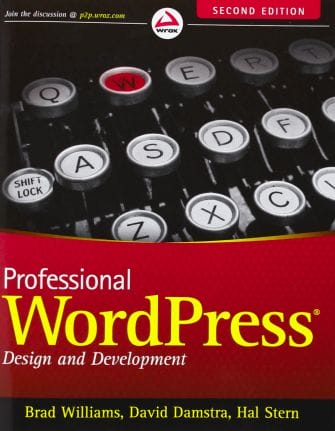 If you want to learn easy website development, this book is a great option. It covers the fundamentals of coding and also has the newest coding and development techniques mentioned, along with the latest screenshots posted from the platform.
Why Choose This?
The screenshots posted help get a clear picture of how things are working on the platform, making it easy to learn. The book covers all the key concepts and also explains complex facts with the help of examples from real websites that use WordPress.
The book talks about migrating your website to WordPress if built on another platform. It also discusses some modern technologies and tools to allow people to create a website using WordPress. You can buy it here.
2. WordPress: The Missing Manual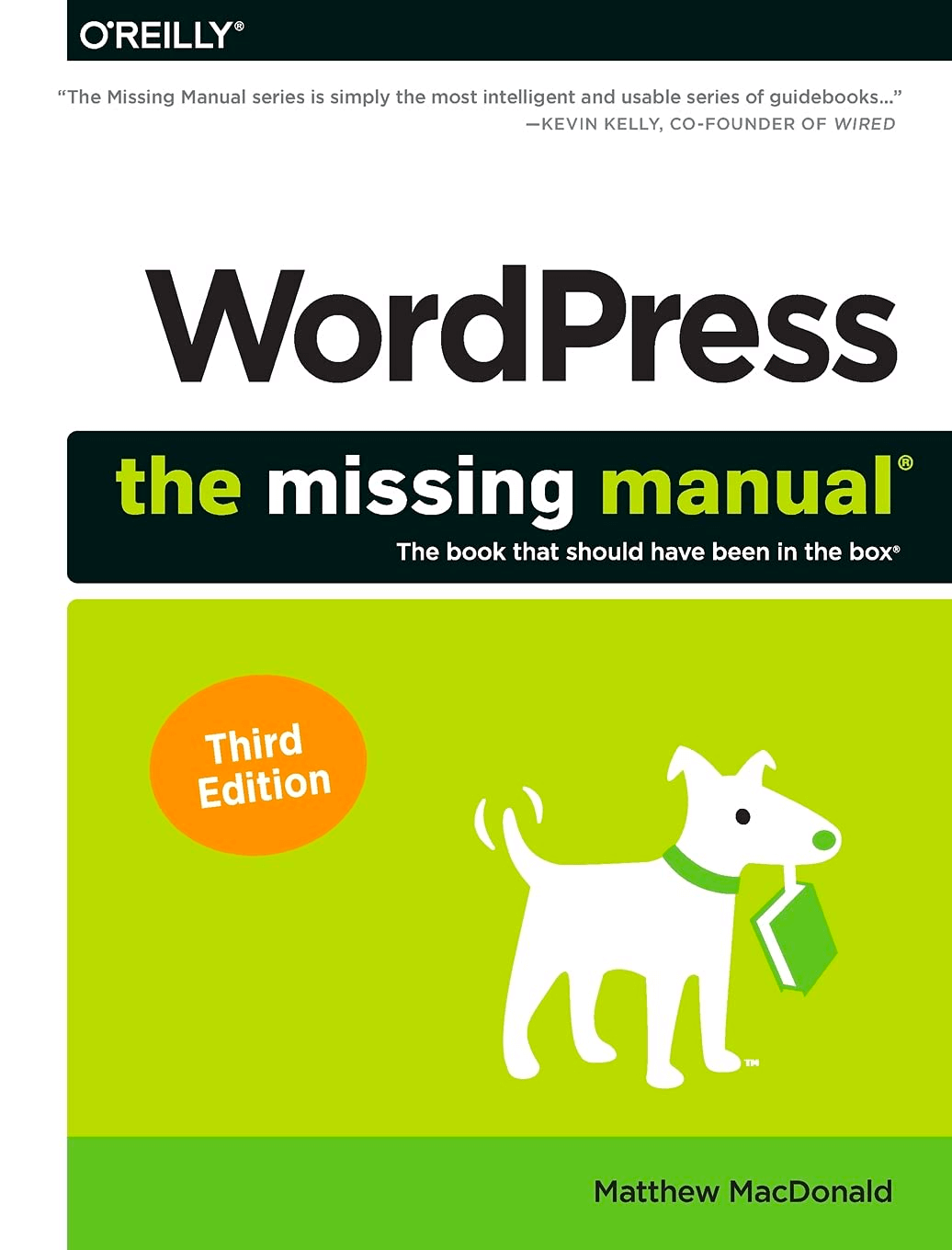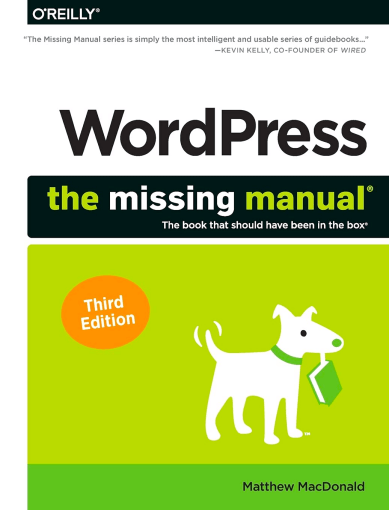 The Missing Manual is a brilliant book that contains instructions for creating all kinds of WordPress websites. This book will help you build a website from scratch, even if you are a novice. You will get to know the proper use of widgets for every kind of website, and learn how to add all the required features and design it in a way that looks professional.
Why Choose This?
Besides the development process, you also get tips on SEO optimization and making it responsive to support various devices. Furthermore, it teaches the reader about the creation of slideshows, image galleries, video clips, and so much more that will help boost the traffic on their site. You can buy it here.
3. WordPress All-In-One For Dummies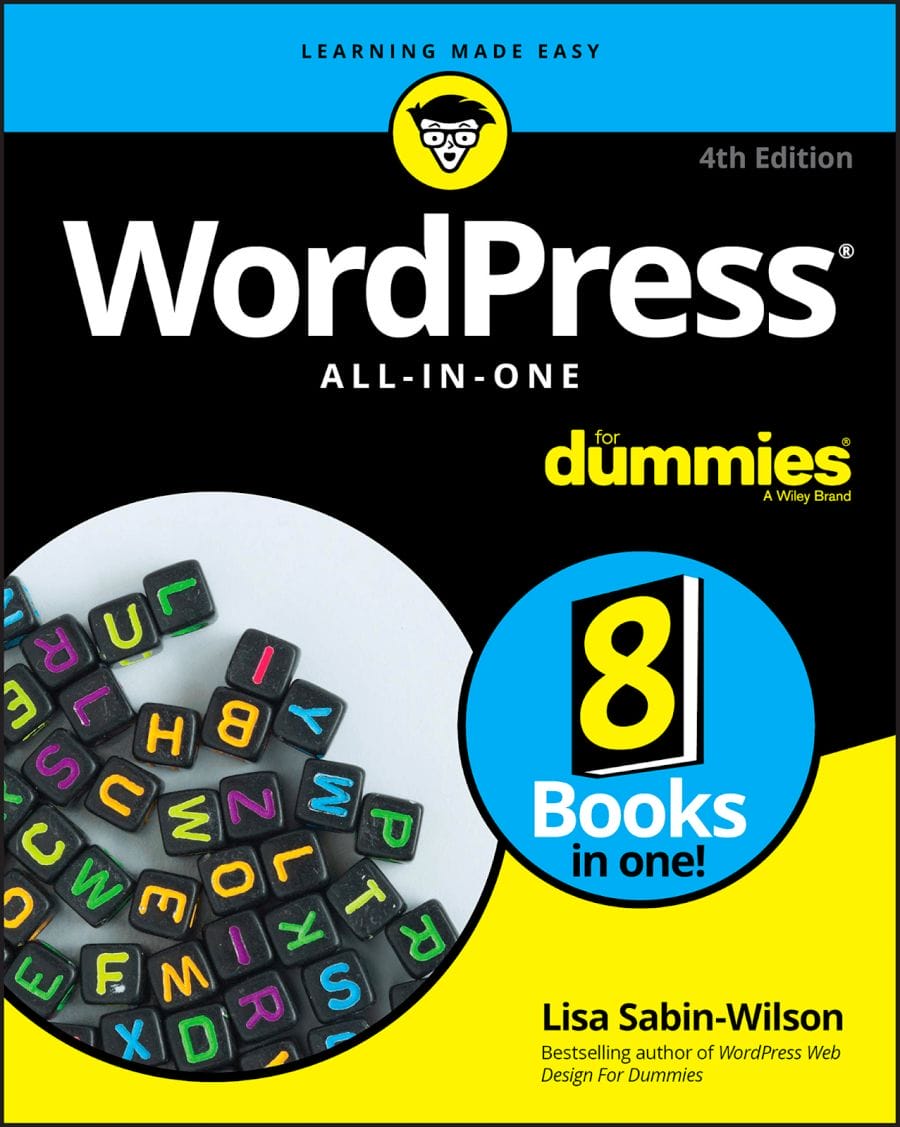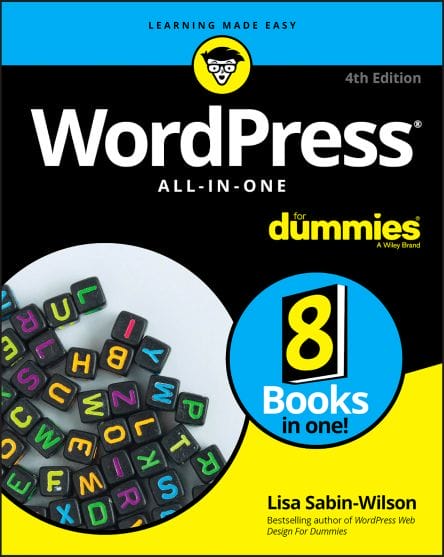 This particular book on WordPress is one of the most popular WordPress books and its popularity has skyrocketed since last year, and there are several good reasons behind it. The entire range consists of eight books covering different topics for a better understanding. In addition, all essential WordPress topics are covered for beginners to grasp things easily.
The different topics covered in this book are social media, SEO, multisite networks, and also the development of WordPress plugins. So if you are stuck anywhere in between during the development procedure, pick the book up and get your problem solved.
Why Choose This?
It is an excellent choice for beginners who are looking for an all-in-one resource when it comes to WordPress. The best part about the books from Dummies is that they occasionally sprinkle humor throughout the lesson for light-hearted learning.
This makes even the technical aspects manageable and manageable. In addition, the book discusses some excellent tips and tricks to help learners use WordPress in their preferred programming language. You can buy it here.
4. WordPress For Beginners: A Visual Guide To Building Your WordPress Website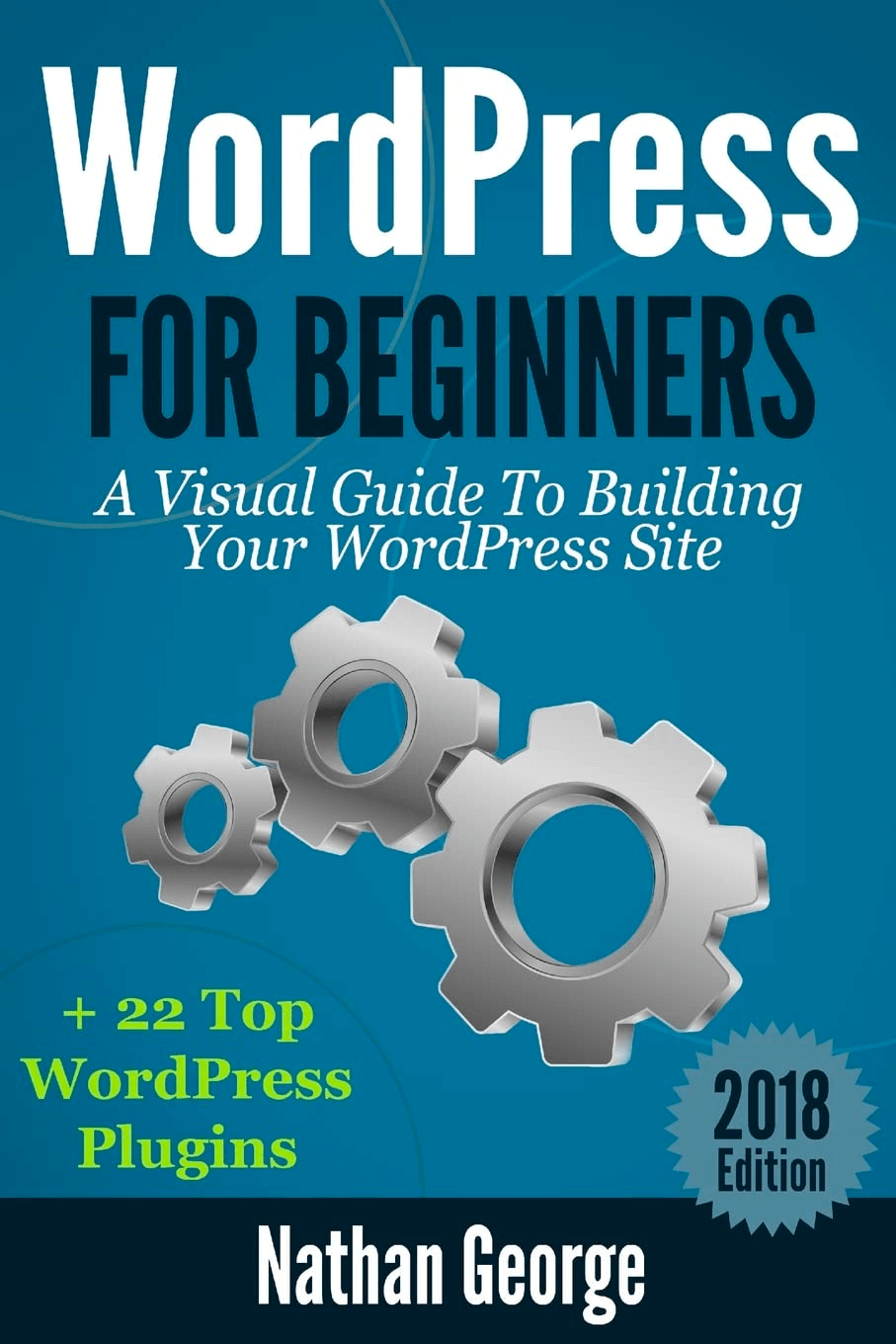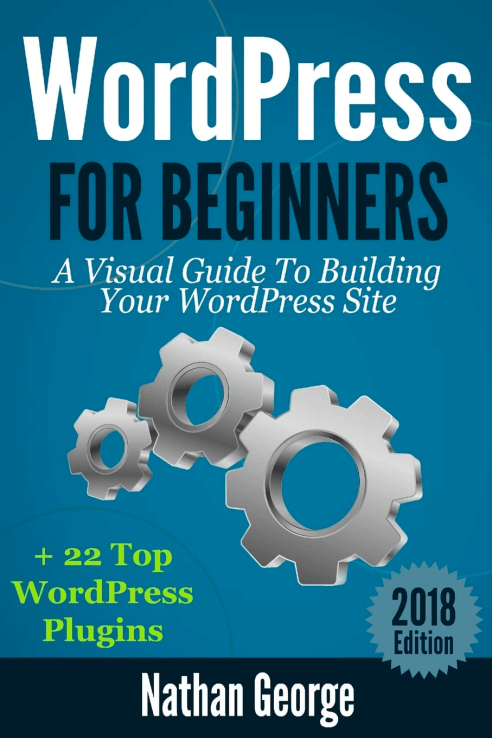 It is another great option when it comes to picking WordPress books for beginners. This book is one of the latest releases written to help create professional and responsive websites on WordPress. The steps are explained visually for a better understanding of the reader, and you will learn WordPress development easily.
There are several different topics covered in the book besides only the development aspect. The topics include registering a domain name, how to create a website for free, ideas on web hosting, and also the steps to install WordPress. That said, the contents covered are more than enough for a beginner to understand the website development process easily.
Why Choose This?
The book also covers information on several tools to help developers discover more about the resources used on the WordPress website. It also has information on creating a backup for your WordPress website and restoring it whenever required. You can buy it here.
5. Head First WordPress
This is another excellent option that focuses on customizing the website or blog built on WordPress. The book shares some great information for the readers to know a few aspects of web development in detail. If you need help to get more user engagement or traffic to your blog, this book shares information to help you bring more attention to your blog.
Furthermore, the book also suggests some prominent WordPress themes for websites of different niches. This enables the developers to pick the ideal template for their website quickly.
Why Choose This?
The book covers many topics for beginners to get started with the development process easily. Some notable topics covered include converting a custom HTML/CSS web design into a professional-looking WordPress theme.
It also covers information on the extension of a plugin's functionalities and the process of setting up databases. The book also explains in detail the difference between the categories and the tags, which is a concept most developers fail to comprehend.  You can buy the book here.
6. Building Web Apps With WordPress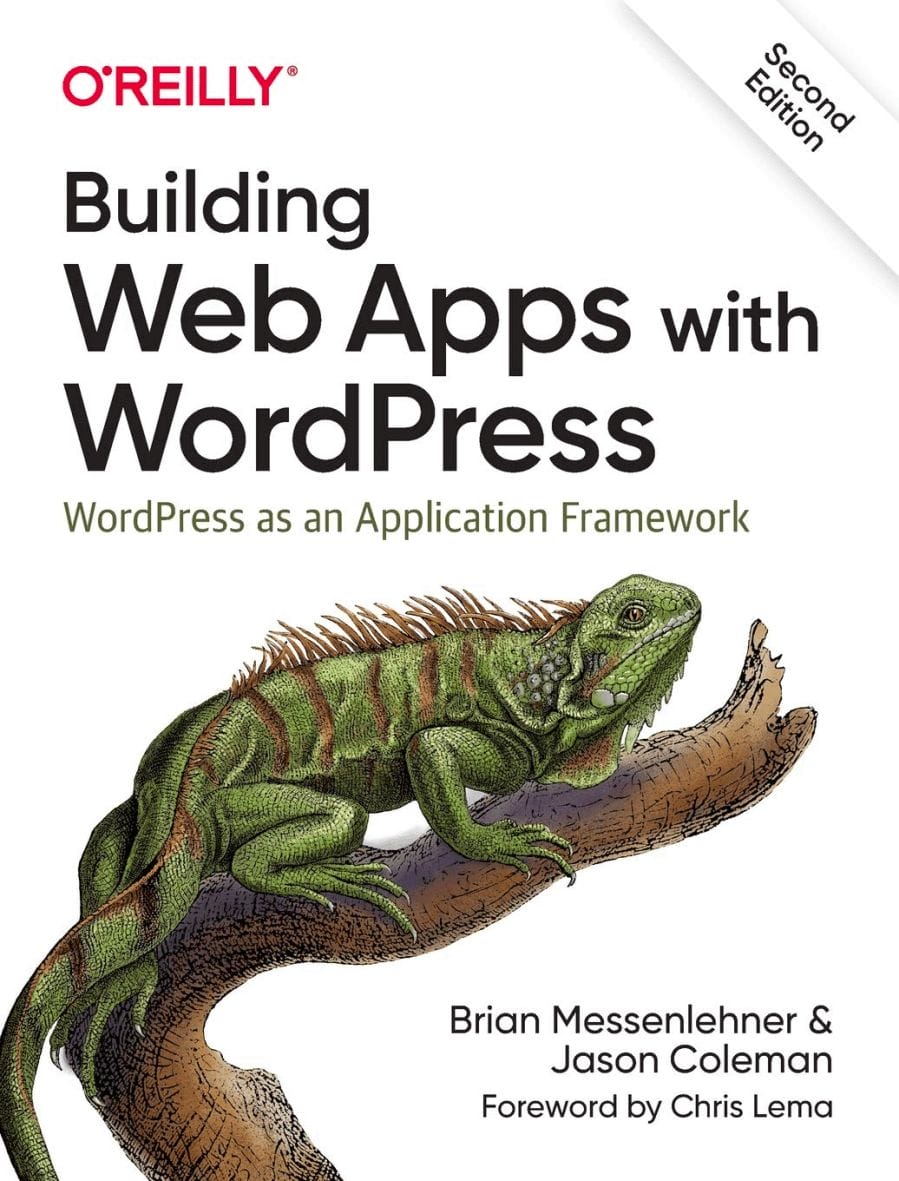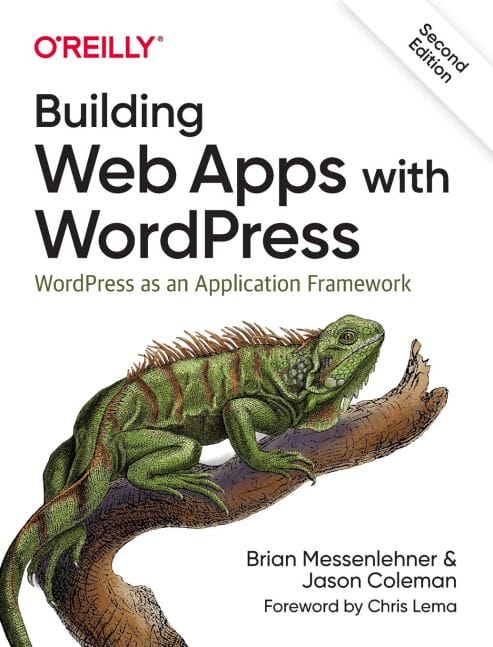 Building Web Apps With WordPress gives a fresh perspective to the readers, and they will find some new concepts explained in this one. This book compares WordPress core fundamentals with other popular app development frameworks. It is an amazing book on WordPress that shares a lot of information on the process of building WordPress websites.
Why Choose This?
Many different topics are covered in this book compared to the other similar options available. The knowledge shared includes using themes for the appearance of a website and the use of plugins for the functionality of a website.
The book covers a wide range of topics, including how to make a scalable and reliable web app, how to build a mobile app, and how to set up a WordPress multisite network, among others. You can buy it here.
7. WordPress in Easy Steps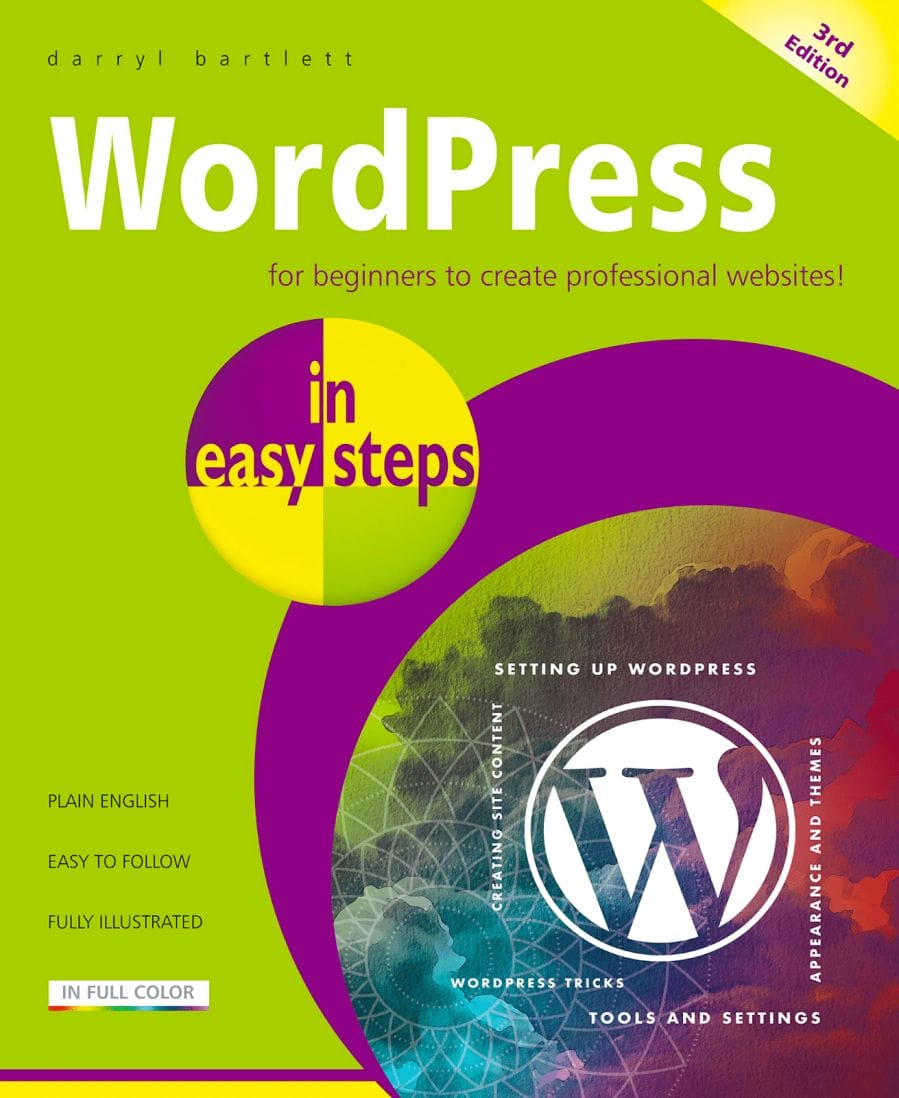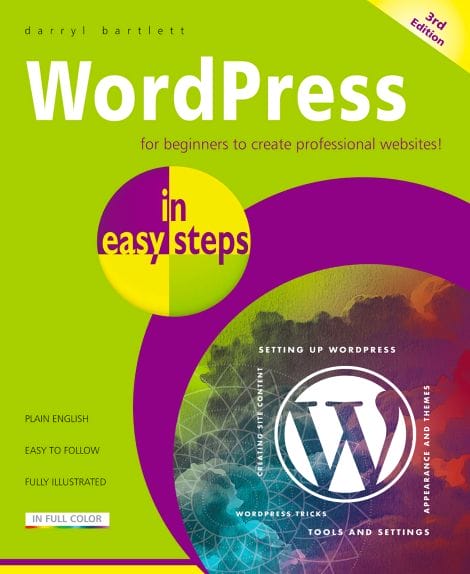 As the name suggests, the book covers many things about WordPress to help developers build a website using the CMS. The book is a complete resource for setting up a WordPress website from scratch. Developers, bloggers, or just anyone using WordPress for themselves can take help from this book to get started on their journey of developing a website.
Why Choose This?
The book covers several different topics for the developers to understand the different aspects. In addition, it covers some important topics like managing the WordPress dashboard, modifying the appearance of the WordPress website, adding content, comments, plugins, and much more.
Various settings and tools contained within WordPress are also discussed in the book for a quick overview. You will also get some tips and tricks to improve the overall performance of your website. If you are getting started, this book is worth reading. You can buy it here.
8. WordPress To Go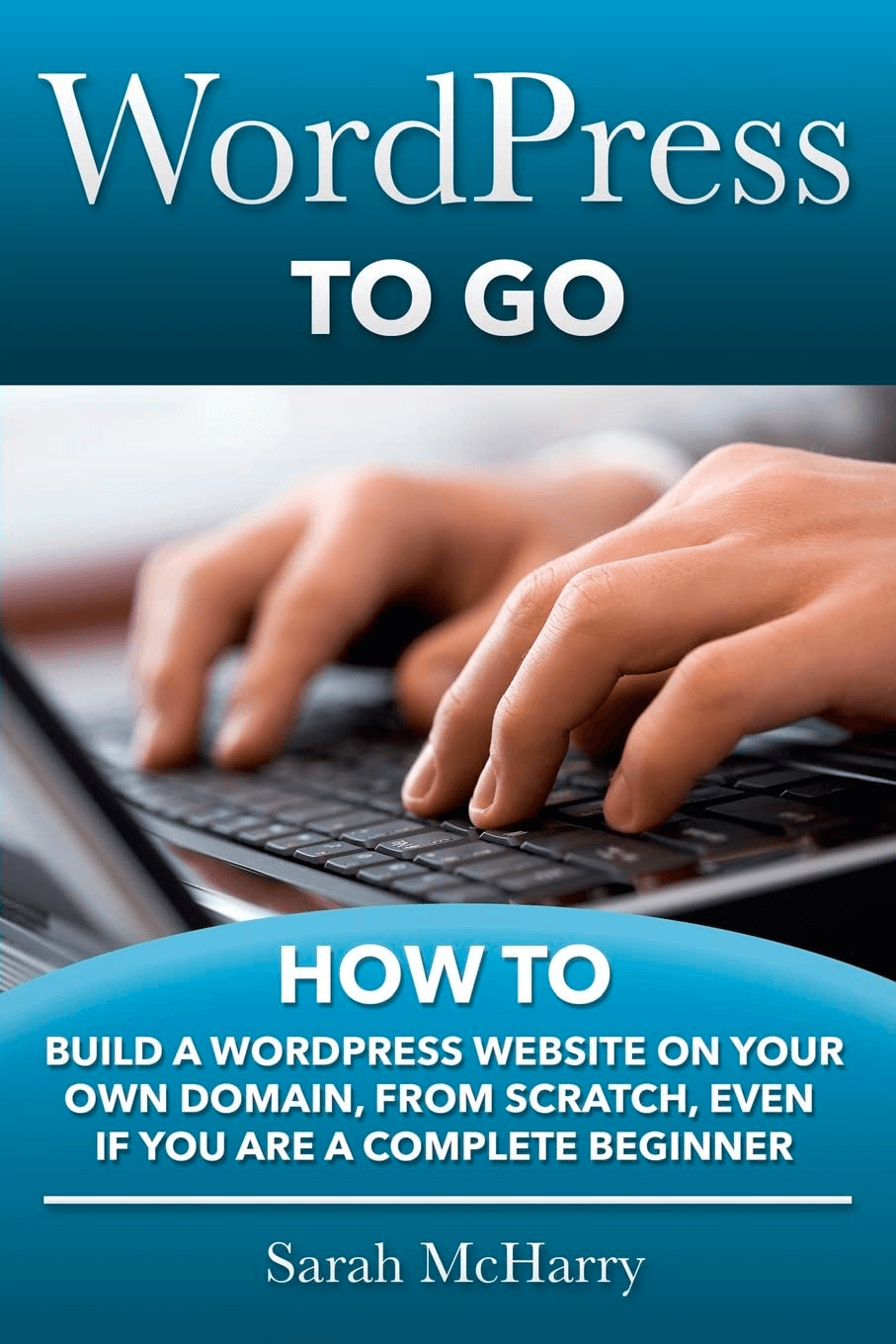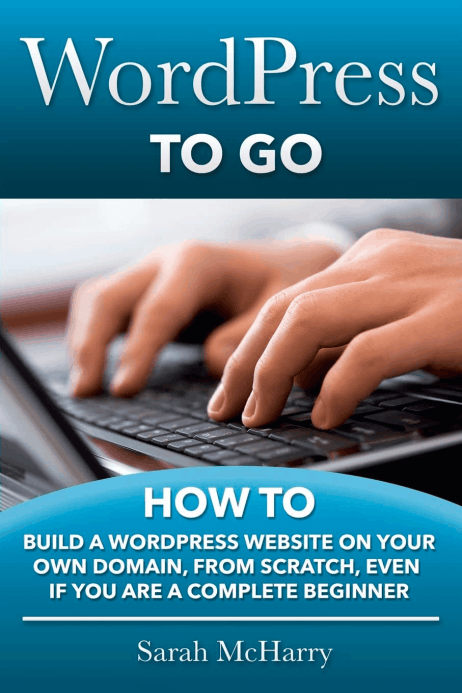 This book is an amazing choice for developers to help them develop WordPress websites. In addition, it teaches the reader the professional way of working with the CMS platform and prepares their website.
Several different topics are covered in the book to help beginners get started and manage things themselves. The book also covers themes, plugins, widgets, and other WordPress tools to add functionality to the website. With WordPress To Go, readers will be able to create a world-class website quickly, easily, and inexpensively.
Why Choose This?
The steps included and explained in the book are; buying a domain name for your business, acquiring a hosting account with WordPress, how to use graphics, and installing WordPress. It also covers the steps of creating an eCommerce store.
Some other aspects covered in the book are the steps of putting content on your website and the professional use of images. It also shares information on the tools, useful plugins, and must-have themes.  You can buy it here.
Essential Things You Need to Know About WordPress
In a world with a great deal of information on how to use WordPress, this WordPress checklist will cover topics that you may find helpful when searching for educational resources.
Fundamental WordPress Terms
There is unique terminology used in WordPress to describe its tools and workplace. Therefore, understanding their names and functions is vital for maximizing the CMS. These words include the WP-Admin dashboard, the Gutenberg editor, the Theme, the Plugin, the Custom post kinds, and the Post ID.
WP-Admin Dashboard: The WordPress Administration Dashboard is the main control panel for WordPress. It provides access to all the administrative tools and settings for WordPress, including posts, pages, plugins, themes, users, and more.
Gutenberg Editor: The Gutenberg editor is a block-based content editor included with WordPress. It allows users to create and edit content using blocks, which can be arranged, reorganized, and styled to create complex layouts.
Theme: It contains a set of files that define the design and functionality of a WordPress website. Themes are responsible for the look and feel of a WordPress website and its behavior and features.
Plugin: It is a piece of software that can be added to a WordPress website to extend its functionality. Plugins can provide features such as forums, contact forms, and more.
Custom Post Types: They are a way to create and manage content types that WordPress does not natively support. Custom post types allow users to create content tailored to their specific needs.
Post ID: It is a

unique identifier

 assigned to each post in WordPress. It is used to identify posts in the database and to access them via WordPress.
WordPress Extensions
Plugins extend the capabilities of WordPress websites, allowing you to create a customized website. There are more than 59,000 plugins in the WordPress plugin directory, and more than a thousand more can be found on third-party marketplaces. Plugin installation procedures differ based on where and how they were acquired.
WordPress Templates
A WordPress theme defines a website's appearance, layout, and navigational capabilities. Like plugins, WordPress themes are available in free and paid versions and can be located in the WordPress theme directory and numerous third-party marketplaces. The theme installation procedures vary based on the theme's source.
How to Personalize WordPress?
To reconfigure a plugin, it is necessary to study its documentation carefully. Some plugins are editable via the administration panel, while others may require code editing. Similarly, a theme can be edited using the WordPress theme editor, an external page builder, or manually.
SEO
Search engine optimization (SEO) raises a site's position in search engine results pages (SERP). Keeping current with search engine algorithms is a process that always continues. Yoast SEO is one of WordPress's most excellent search engine optimization plugins. It is sturdy and generally user-friendly.
Frequently Asked Questions
Below mentioned are some commonly asked questions:
Can I learn WordPress with the help of a book?
Yes, you can learn to work with the WordPress CMS with the help of a book. Experts' books include every little piece of information that helps developers work from the start.
How long does it take to learn WordPress basics?
If you want to learn only the basics of WordPress, it will take you a week or so. After that, working with the platform is easy, and you are not required to know in-depth coding to develop a website using WordPress.
Anyone with basic computer knowledge can understand the basics of WordPress. However, if you want to make some custom changes to your website, you should learn basic HTML and CSS, which can take a week.
Why Is WordPress Ideal for beginners?
WordPress is an ideal website builder for beginners as the platform is built for people who could be more technical. It has an intuitive and user-friendly interface for you to work around easily. Adding new themes to customize your website or enhancing the functionality is easy.
Are there any prerequisites for learning WordPress?
The prerequisites of learning WordPress are not mandatory, but you should learn HTML and CSS so that you can make the most out of your website. Furthermore, you can also move to Javascript and PHP to obtain the maximum benefits in web design and development.
What languages are used in WordPress?
Four primary languages are used on the WordPress platform so that the developers can use the maximum functionality of the platform.
The four languages include HTML, CSS, JavaScript, and PHP. The first three languages are executed in the browser, whereas PHP works at the server level.
Conclusion
The 8 Best Books on WordPress for Beginners listed above offer readers of all levels a comprehensive introduction to WordPress. From the basics of installation and setup to more advanced topics like website design and SEO optimization, these books provide readers with the foundation they need to start building successful WordPress websites.
Each book offers a unique perspective, allowing readers to gain a well-rounded understanding of the platform and its capabilities. With the help of these top-rated books, beginners can quickly become WordPress experts and create stunning, powerful websites.
The list of the best books available for beginner WordPress developers continues. Several other options are available for you to go through them and enhance your knowledge about the platform.