If for any case your English is not 100% perfect, you have to admit. Everyone needs a helping hand, but the first measure is to admit you have a problem. When you are submitting your work to be published, there are several things that you should first of all check to ensure everything works as planned. One of those things is grammar.
You need a 3rd party tool that will highlight all the mistakes and eventually propose some corrections to the existing errors. The second thing, in this case, is punctuation. It has its own way of affecting the message being communicated.
The reality of the matter is that grammar rules are highly unbreakable and programmable. This is the first reason why languages are automated. When it comes to online tools and robotic intelligence in correcting grammar and punctuation, there are several tools that are at your service.
Current Advancement in Punctuation and Grammar Checking Tools
Previously, these tools would only handle rudimentary functions. They could only focus on auto-capitalization. However, technology over the years has proven that much can be attained. Grammar checkers today have learned to understand the context.
What this means is that they can actually understand messages being communicated and in some situations can identify misused words. They are aimed at identifying these messages, and for that reason, they can correct them with unmatched accuracy.
Today computers have proven to be more accurate in proofreading content and correcting mistakes with greater accuracy. The main reason why this is possible is that machines are not unlike humans and aren't fond of forgetting things, they also don't skim read or unconsciously miss some things when reading out.
To get the best out of your writing, you need to be able to take care of the fundamentals before you even start looking for other solutions.
In this article, we are going to address some of the most popular and useful tools to check for grammar and punctuation.
Why Do You Need Grammar and Punctuation Checker Tools?
There are several reasons why most of people today are going for these tools. These tools can be used from almost all perspectives. If you are planning to start a blog or if you are a writer and you want to provide 100% unique and error-free articles, then these are the best partners in the office.
Lecturers and students can as well use these tools to ensure that they are receiving and issuing the right documents.
The reality of the matter is that you have to improve your writing skills. In most of cases, there are several errors that you are likely to make, but computers cannot make the same mistakes.
The Importance of Grammar Checker Tools
It is surprising how individuals whether professional or amateur find it difficult to write articles and other contents using the correct grammar and punctuation.
The reality of the matter is that there are several reasons for this and for that reason, there are several reasons why someone would rely on grammar and punctuation checkers.
These tools have uncountable benefits that no one should underestimate.
Some of the benefits include…
Time-Saving
Using grammar and punctuation checking tools relieves you a lot of stress and time that you could otherwise use to check for the mistakes manually. This is one of the key reasons why most of the peoples are going for automated ways of detecting and fixing grammar and punctuation mistakes.
You don't have to spend half a day proofreading your 10,000 words document when there are online solutions that could take merely 20 minutes proofreading the same. Online grammar and punctuation checkers help you save your precious time and at the same time write correct English.
Suggestions of The Right Spelling and Auto-Corrections
This is another very imperative consideration when you are checking for a language checker. In most of the situations, the tool will help you proofread and get the right spelling and punctuation by giving you a suggestion on the left side or also auto-correcting as you write.
It Helps You to Have Command Over the Language
This is the first thing that should cross your mind every time you think of sitting down on your computer to write any content. The fact is that if you don't have command over a language you intend to write the content on, then you are unlikely to write it correctly.
Online grammar and punctuation checkers help you correct spelling errors with ease. It even makes it more effective than it was before.
The tool also gives you suggestions and for this reason, you can be able to pick the right spelling according to the suggestions given. It is up to you to do comprehensive research to get the right tool for all your needs.
Accuracy
In most of the cases, there are several human errors when writing. For this reason, most of the situations the intended message isn't communicated the right way. As a matter of fact, there are several problems that accrue when you don't write the correct grammar.
If you are a professional or someone who is always caught up between writing multiple documents and emails and ensuring that they are written correctly, you have to rely on these tools for help. They will at all times suggest the right grammar and at the same time give you an easy time determining what is needed at each point in time.
Other Advantages
Besides the advantages stated above, there are several other small advantages that are likely to accrue when you get a reliable checker.
Some of these advantages include…
Ease of use- Most of the grammar and punctuation checkers available in the market today have a very simple user interface and they also don't involve a lot of commands when in use. In most cases, you have to upload the document you want to check for errors and the next step will be to execute the main aim of the tool.
In some other cases, you can attract these applications together with Microsoft applications such as word so that every time you are writing a document they actually correct for any errors.
No Limits: In most of the sites, you don't have to worry about the number of words that you can upload to check out. They don't limit customers on the number of words especially when you have subscribed for a whole year payment plan.
Premium Features: Most of the tools that are available in the market today offer a chance for every user to upgrade to the premium account for additional features such as plagiarism checker and other issues. What this means is that if your needs are very dynamic, then you can always get a premium account. However, you have to incur some costs for this.
It is for Everyone: The fact is that almost everyone can at all times use grammar and punctuation checkers without any limitations. It can be used by professors, freelancers, and students at all times of the day to check for grammar and punctuation errors. However, most of the tools can as well be used to check for plagiarism and other copyright issues.
---
List of Top 9 Best Tools
For people who take English as their second language, it is always imperative to get one of the below tools to check your grammar. Here is a list of the top 9 best grammar checking tools that are available in the market today.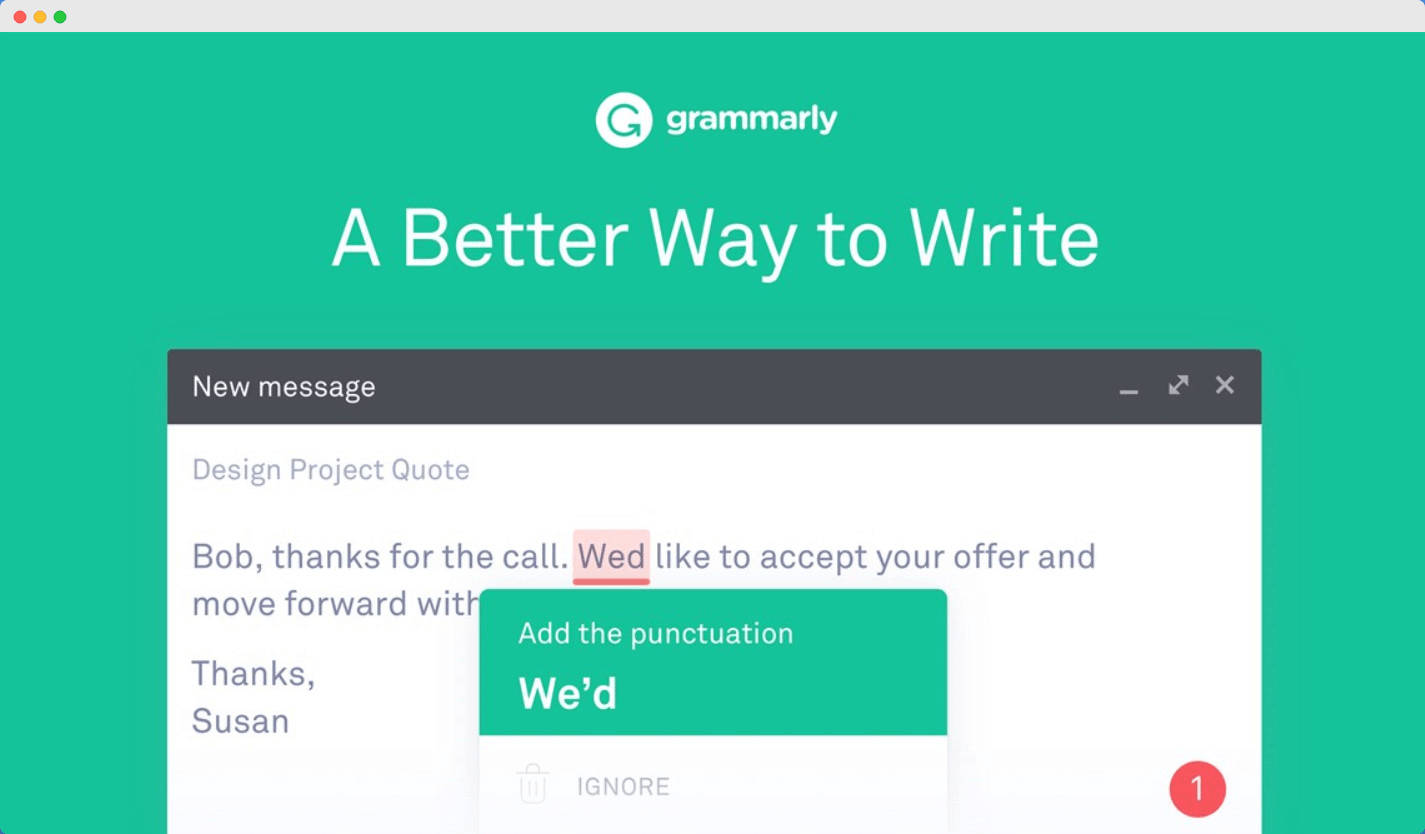 This is the first tool that we will talk about today. There are several reasons why most of the writers are using Grammarly to check for grammar and punctuation errors and fix them. As the name suggests, this tool is aimed at making sure that you write 100% error-free articles and at the same time communicate your message well.
This very useful tool was launched in 2009 and over the years so much has happened with the development team. They have for the years invested so much energy and money to ensure that this tool becomes the best tool in the market with accuracy and capacities. Today almost every user has agreed that they are paying for the real worth.
The company calls itself the ''world's most accurate grammar checker''. Although there are several other tools working the same as Grammarly, nobody has over the years disputed that it is the world's leading grammar and punctuation checking software.
Pros
Accuracy – Grammarly edges all the other when it comes to efficiency. It is the best tool when it comes to catching more errors and providing more and helpful suggestions. The software also provides the user with either basic or more advanced interface options.
Grammarly is Everywhere – One thing that most of people agree on is that Grammarly is omnipresent. It is one of the most reliable software because it is available as a dedicated desktop application in Windows and macOS. It also has an application for iOS and Android. The other good thing is that this software is available as an extension for some popular browser: Chrome, Firefox, Safari, and edge.
Excellent Support – This is another reason why almost everyone is going for this software. If you want to get clarification on something or just optimize your experience with the software, you can at all times reach its highly proficient support team.
Cons
No offline editing
The free version is limited on what it can edit
It is very expensive to upgrade to its premium version. it doesn't support Google Docs and Office on a Mac.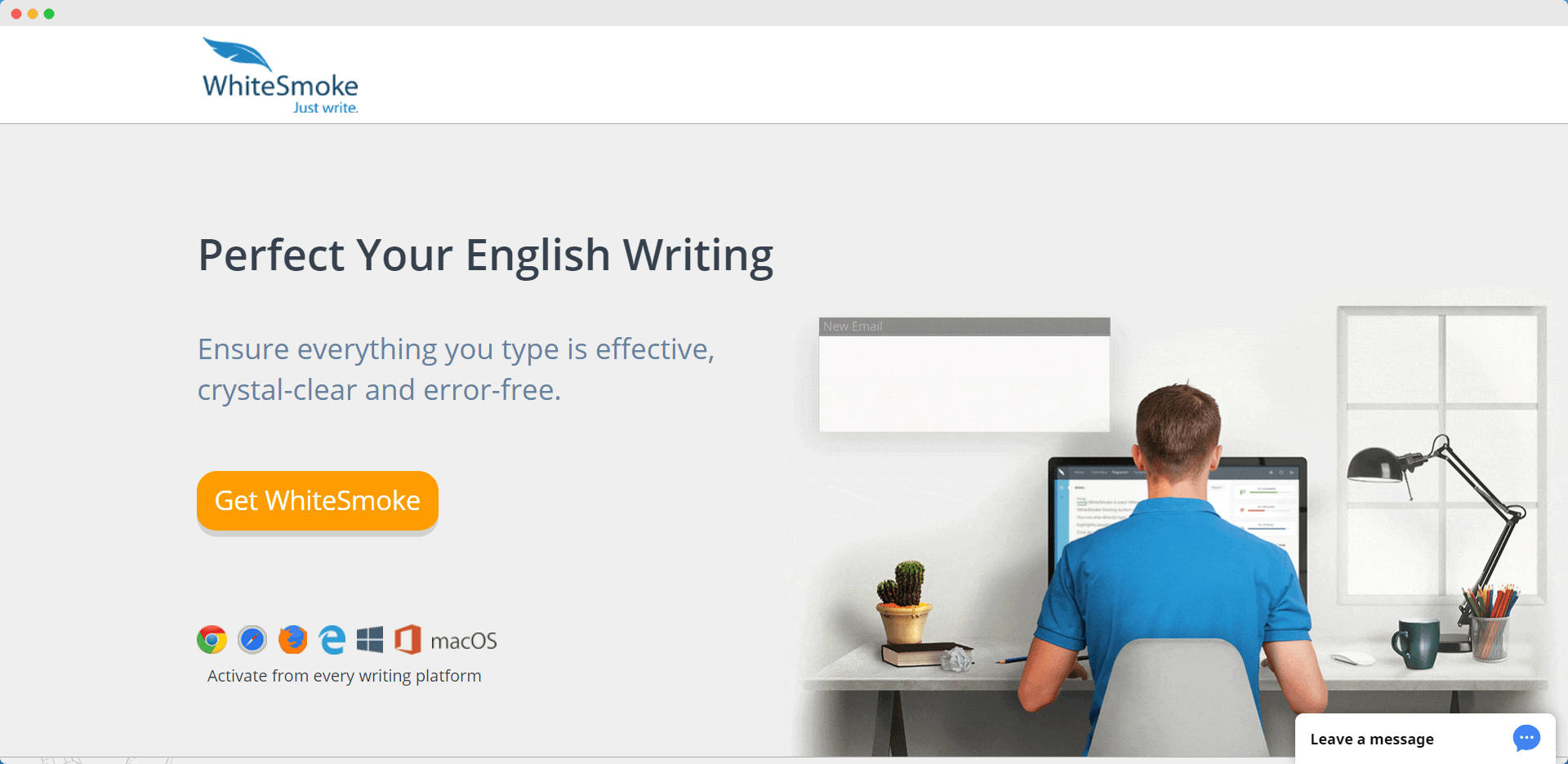 This is another very useful and reliable software for checking for grammar and punctuation mistakes. This application uses unique technology which is known as Natural Language Processing. It also utilizes artificial intelligence and sophisticated algorithms to ensure that they are getting a clear picture of all the errors that are available and fixing them.
With all the technology put in place, you can expect that this software is a good option especially when you are a freelancer, a student, or a lecturer.
Pros
Writing Assistance: This software offers a couple of useful tools to improve your writing. It also ensures that all the mistakes you make as you write are highlighted for you to correct. It also offers a greater option when you are writing grammar sensitive articles. It provides free writing assistant for those people with dyslexia, free toolbar download, translator, and several other useful tools.
Scoring your Progress: This is another very imperative feature that most of the people like. You can use the application's writing score feature which is displayed using the colored bar and plain words like poor, fair, and excellent.
Pricing: This software also offers flexible essential and premium payment schemes in monthly, yearly, or 3-year plans.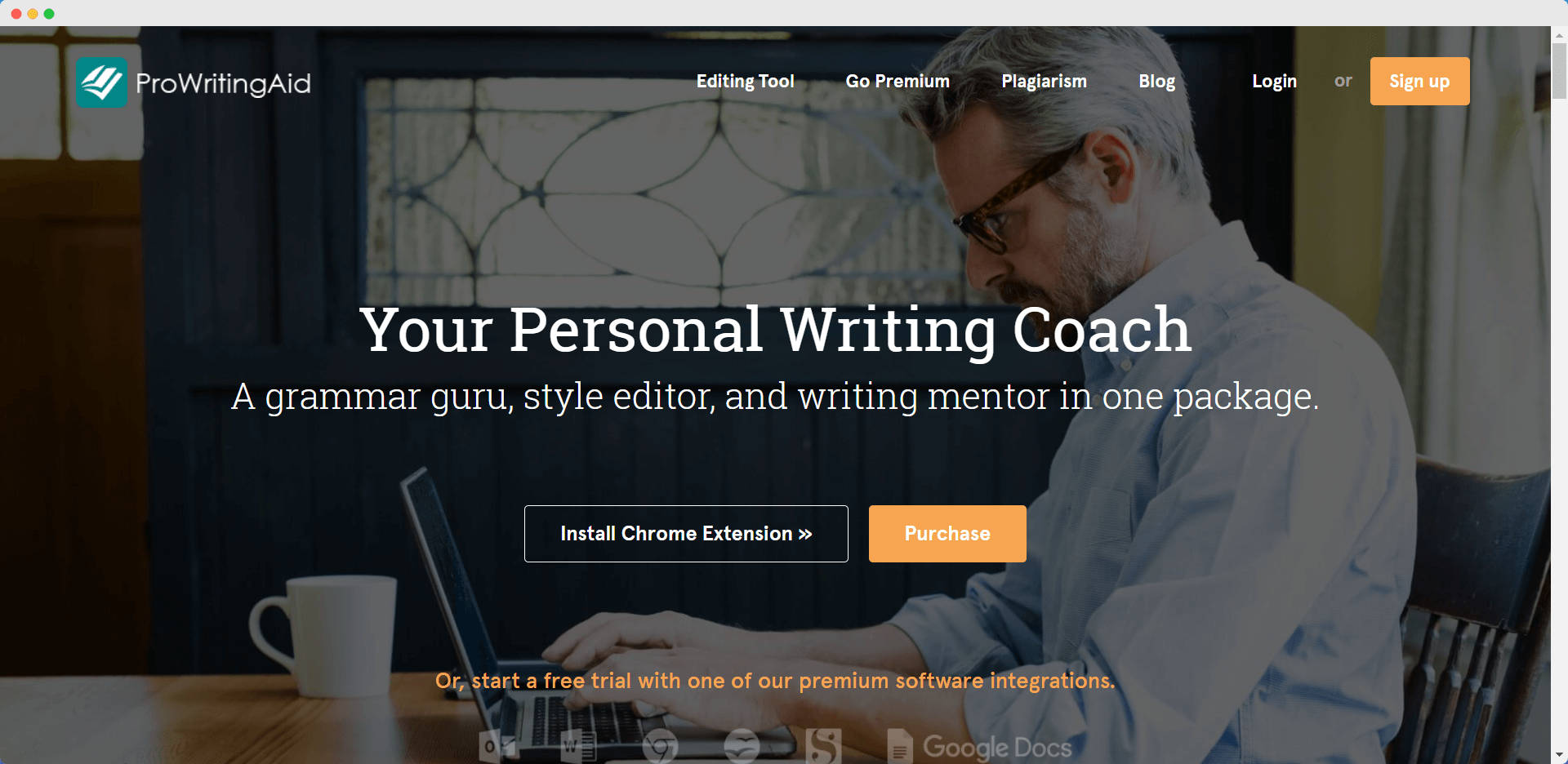 This is a grammar checking and manuscript editing tool that almost everyone is talking about in 2023. One good thing that makes people look for this tool is that its main purpose goes beyond grammar checking.
It helps any writer turn their writing from good to great. This product is mainly used by many authors to increase the readability of their texts. If you want to give it a try, then you can get it with a 40% coupon.
Pros
It offers all that you needed to correct your grammar and vocabulary.
It helps people improve overall writing reports with the style suggestions.
It is also updated with the latest English vocabulary.
This application is available for all platforms
User-friendly user interface.
Cons
It sometimes lags especially when you add books with more than 5-00 pages.
You cannot use it to check for plagiarism. It comes as a separate feature.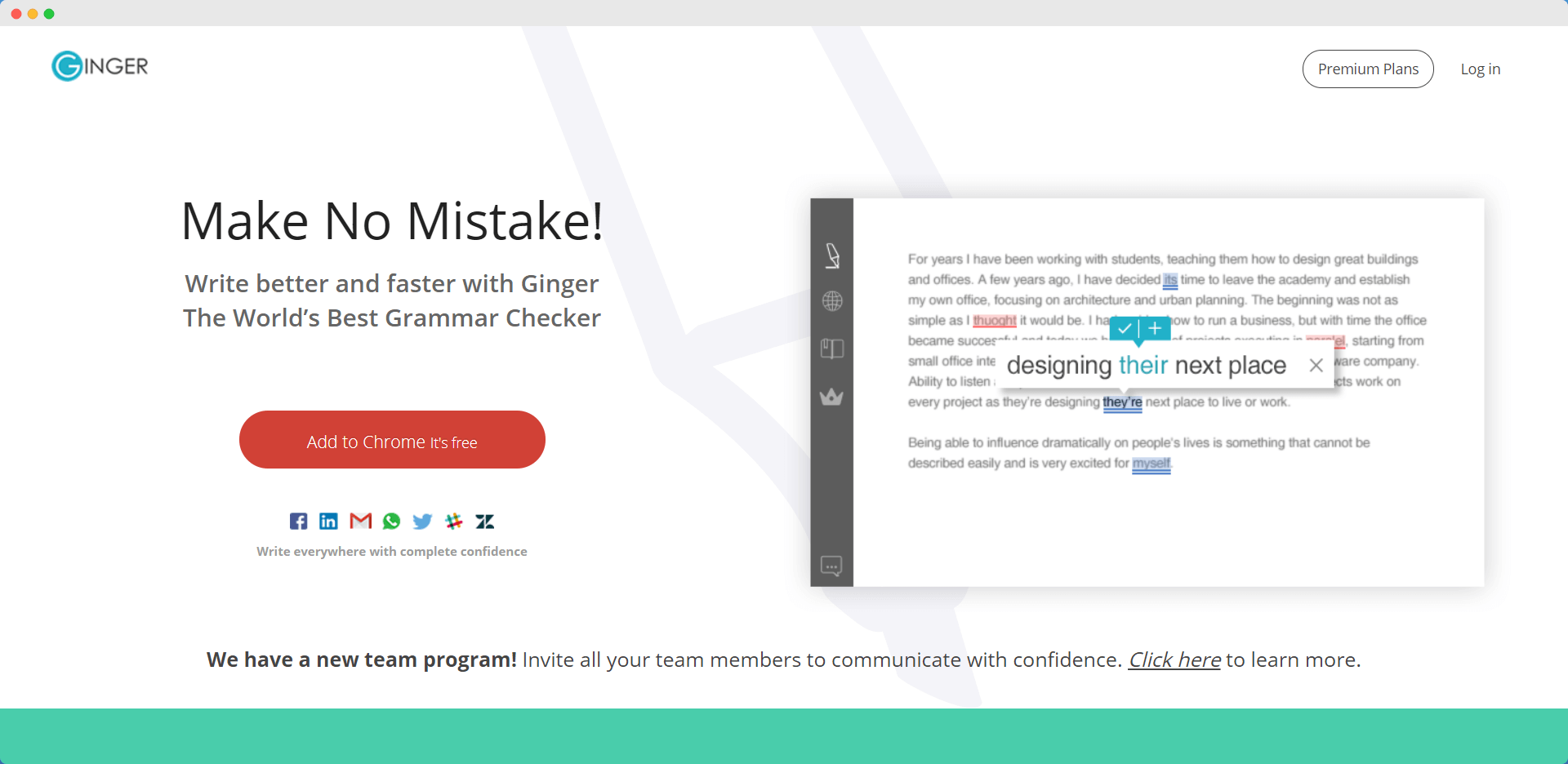 This software is at the top list of the best proofreading tools of 2023. It is also the best grammar checking tool. If you have some varying uses for this tool, then it is the best in terms of multitasking.
It can be used to check various errors which include spelling, misused word, and several others. The other good thing about this application is that it is available online and also as a software.
Pros
Familiar layout
It also has free versions
It is the best tool for people using English as their second language
Cons
This application is not fully featured on its free version
This other tool is one of the best online grammar checking tools. It can check and correct grammatical errors across multiple languages. It also gives you a clear suggestion that you can use to predict the best and the most appropriate word for the sentence.
If you are one of those people who usually like documents translated into other languages, then this is the best tool for you. It can as well be used to meet all the grammatical standards even when it is being used to translate.
It is one of the best tools that you can use especially if you are a professional translator. Most of the people also claim that this tool also captures many different mistakes and gives a clear suggestion when you are correcting them. What this means is that if you want to ensure that the article or the document you are dealing with is grammar free, take this tool.
Pros
It works with different languages
You can choose from three options when you are downloading the tool
It catches more grammatical errors.
Cons
It is not fully featured
Another drawback is that this application will not integrate with the word processor.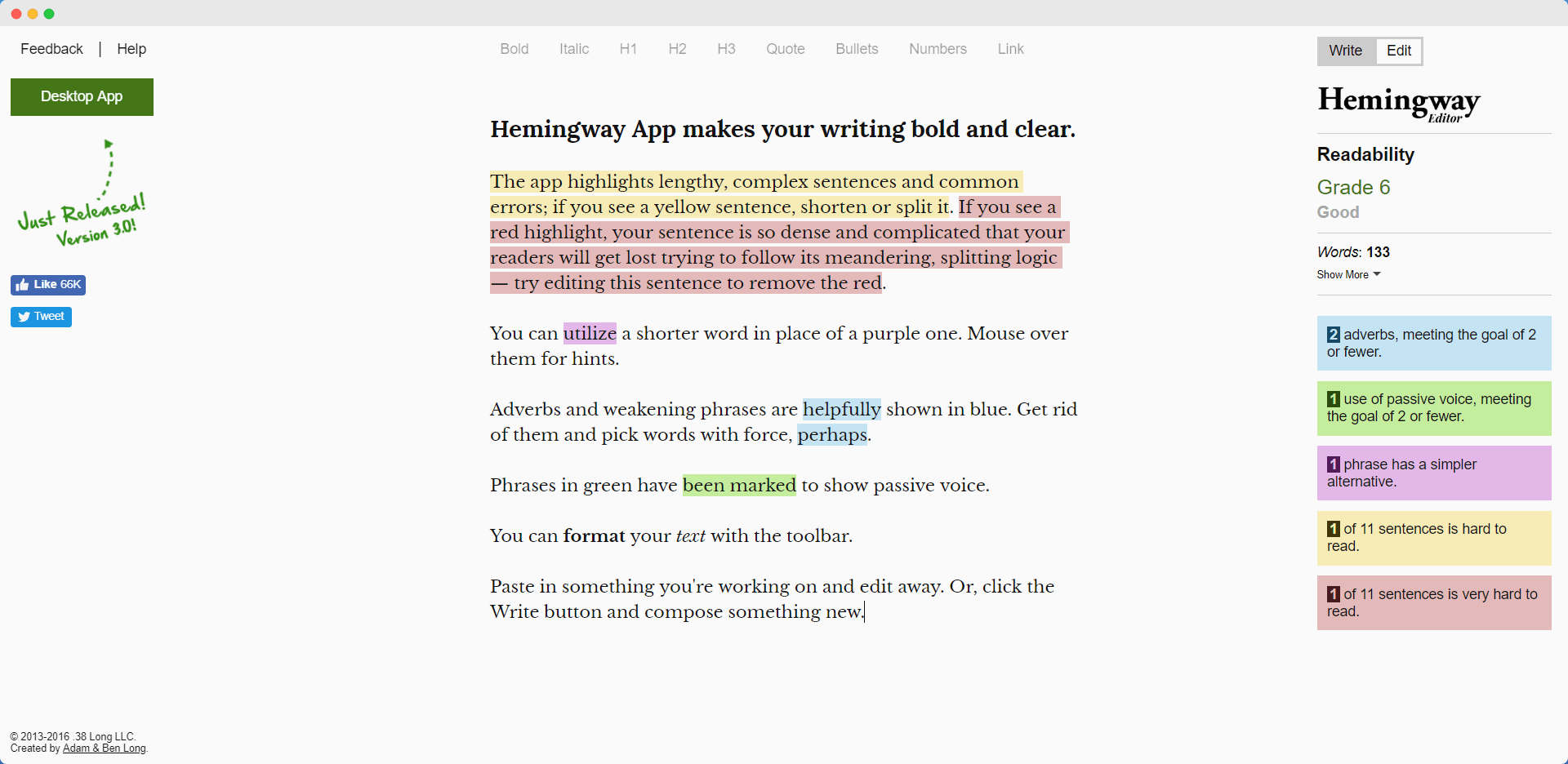 This is a great option especially when you are looking to eliminate wordy sentences. It can as well be used to change all complicated wordings and other bad writing. What this means is that this is the best tool when it comes to improving document readability. It helps you to detect passive sentences and also to shorten the sentences.
This means that it helps you become a better and professional essay writer. It should be the first thing that crosses your head when you think about great work. It can be used by freelancers, students, and teachers to check for grammatical errors and other mistakes.
Pros
It allows you to import your texts directly from your word processor
Its basic version is available for free and the premium version at a lower price
You have a great chance to break your bad writing and at the same time improve your content.
Cons
Some users don't like it. It may seem foreign to some of them and difficult to use.

The Prepostseo Online Grammar Checker is a completely free tool. It checks spelling and grammar mistakes of your writing with a one-click test.
Typing errors can be easily avoided if articles and content are properly reviewed with this tool.  Typically most spelling errors occur if the article is not properly checked/edited. You can easily access this tool online.
Pros:
Free unlimited Grammar checking
Find Active/ Passive voice mistakes
Proper formation of words and tenses
Cons: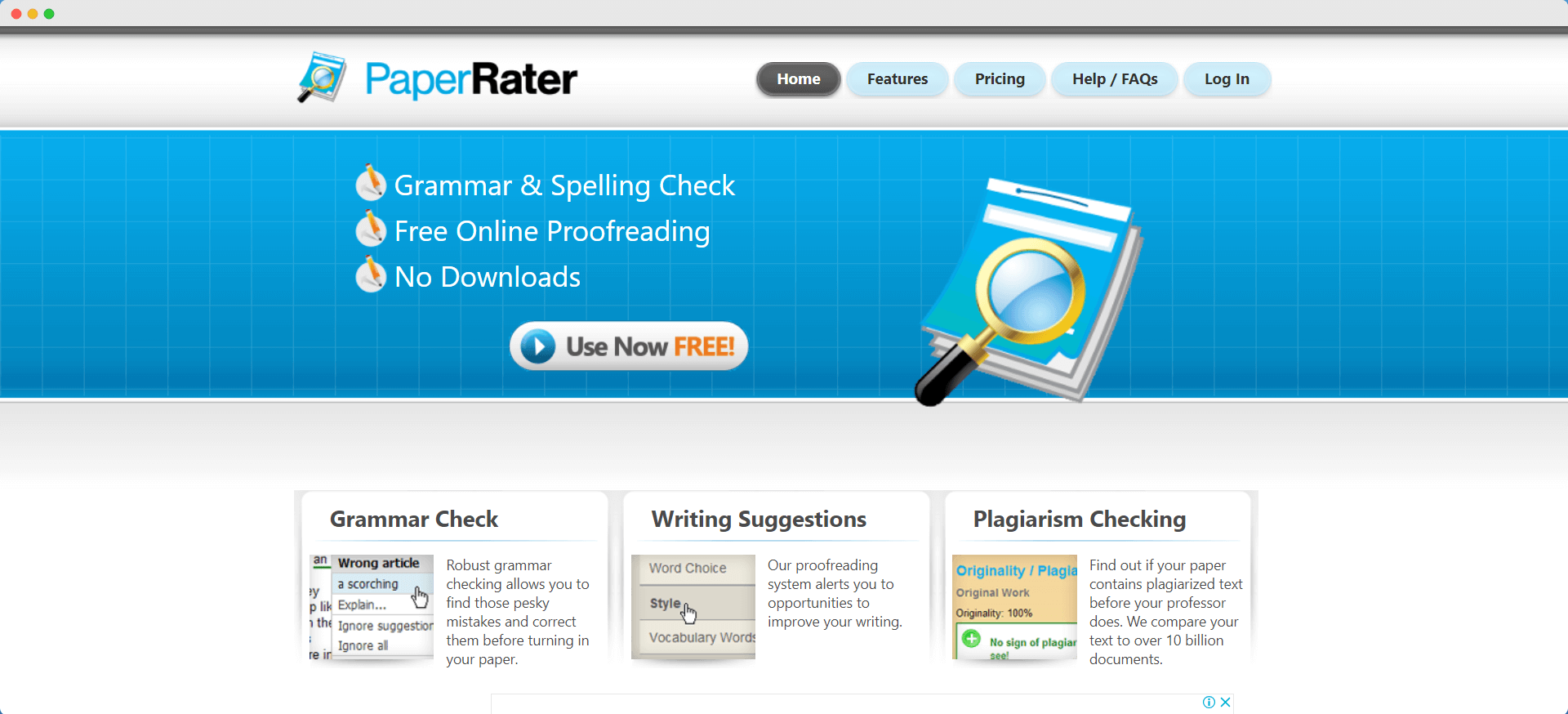 When you are done with the article but still want to check and see if the article is ready for publishing, this is the best tool to use. It has some unique features that will ensure your document has a good rating.
It offers just a simple rating and at the same time helps you correct all the mistakes that are in the text before you publish it. It also offers flexible pricing plans. However, there are several options that are available for you when it comes to correcting the mistakes.
Pros
You can check for all the grammatical and punctuation errors hustle free.
It offers flexible payment options
The tool also provides a unique rating
Cons
Its free version is limited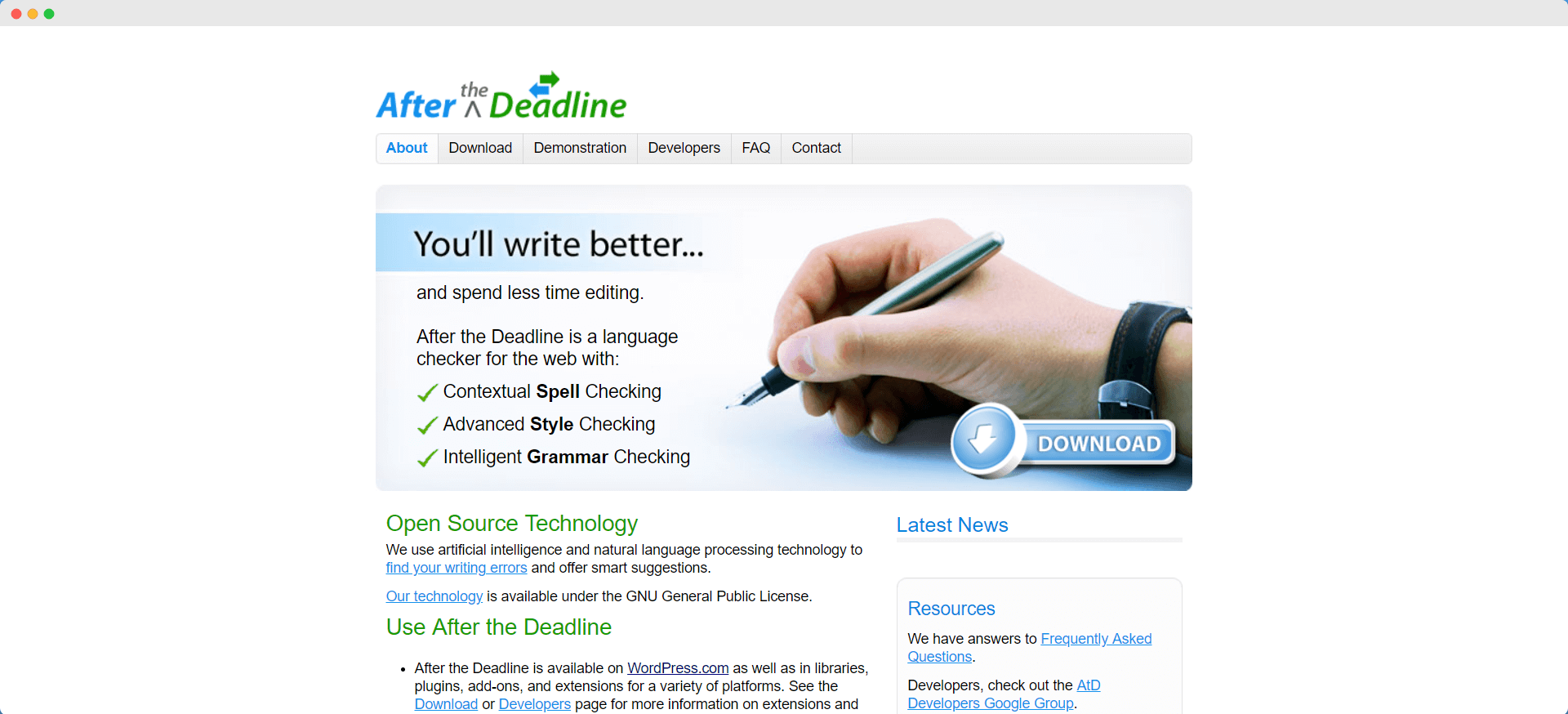 Here is another tool that almost every person has been waiting for. It is a good tool to check for spelling and grammar. This tool was developed by the same group that started the After the Deadline blogging platform.
After the deadline, the tool is a great option especially when you are in a hurry to complete an article but at the same time doesn't want to have a lot of punctuation and grammatical errors.
Pros
Helps to detect and correct spelling and grammatical errors
It's premium version is very affordable
Cons
Its free version is limited
Some users say that it has a complicated user interface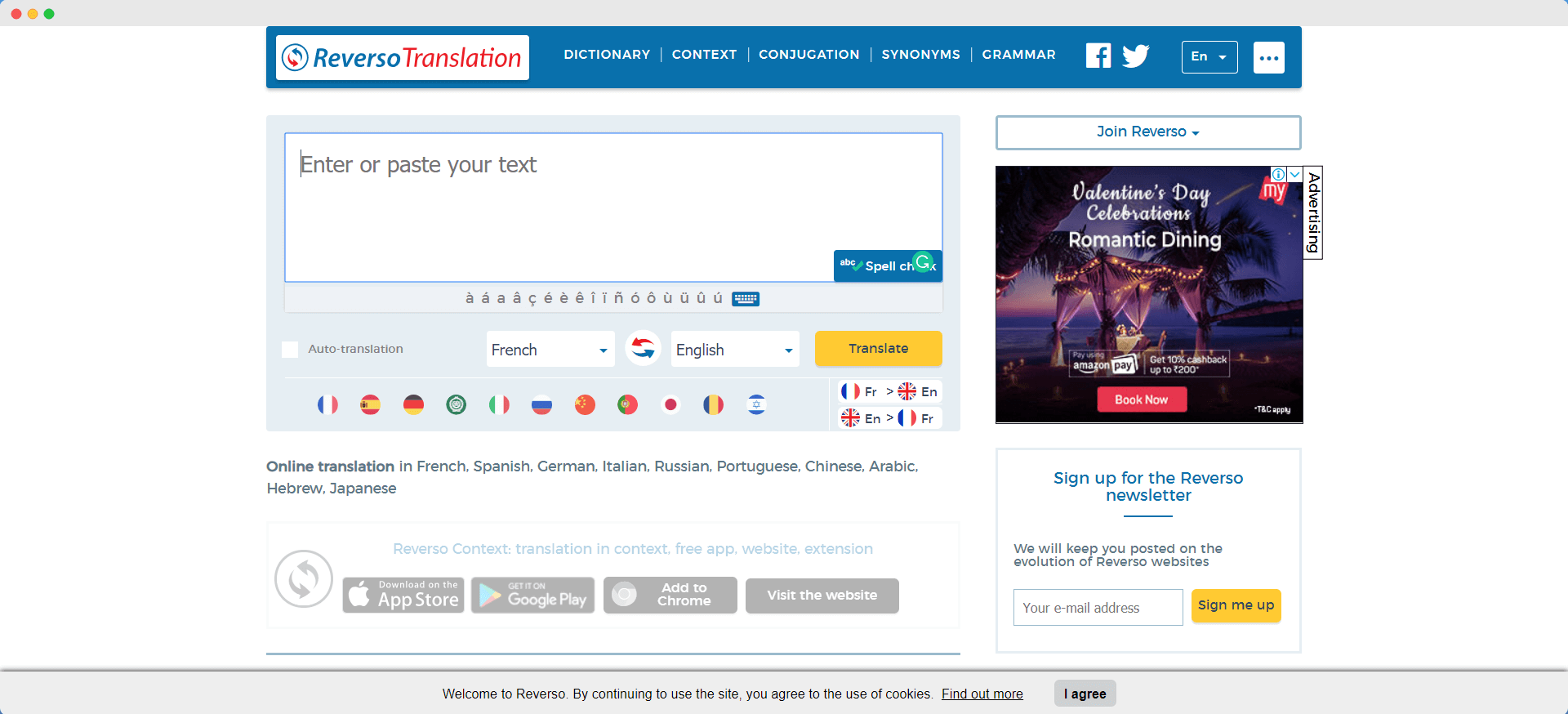 Reverso is one of the best applications that are available in the market today for grammar and spelling checking. It is the best tool for those people who want to translate the article.
It works with multiple languages including Russian, Arabic, Hebrew, Italian, French, Spanish, and many more.
Pros
Nimble Translator: This tool helps you translate the article or the document you have into multiple languages
Expansive Language Tools: This tool is the best in case the language needs are very intense.
Accurate: Another thing that most of the people like about this tool is that it is very powerful and accurate.
Cons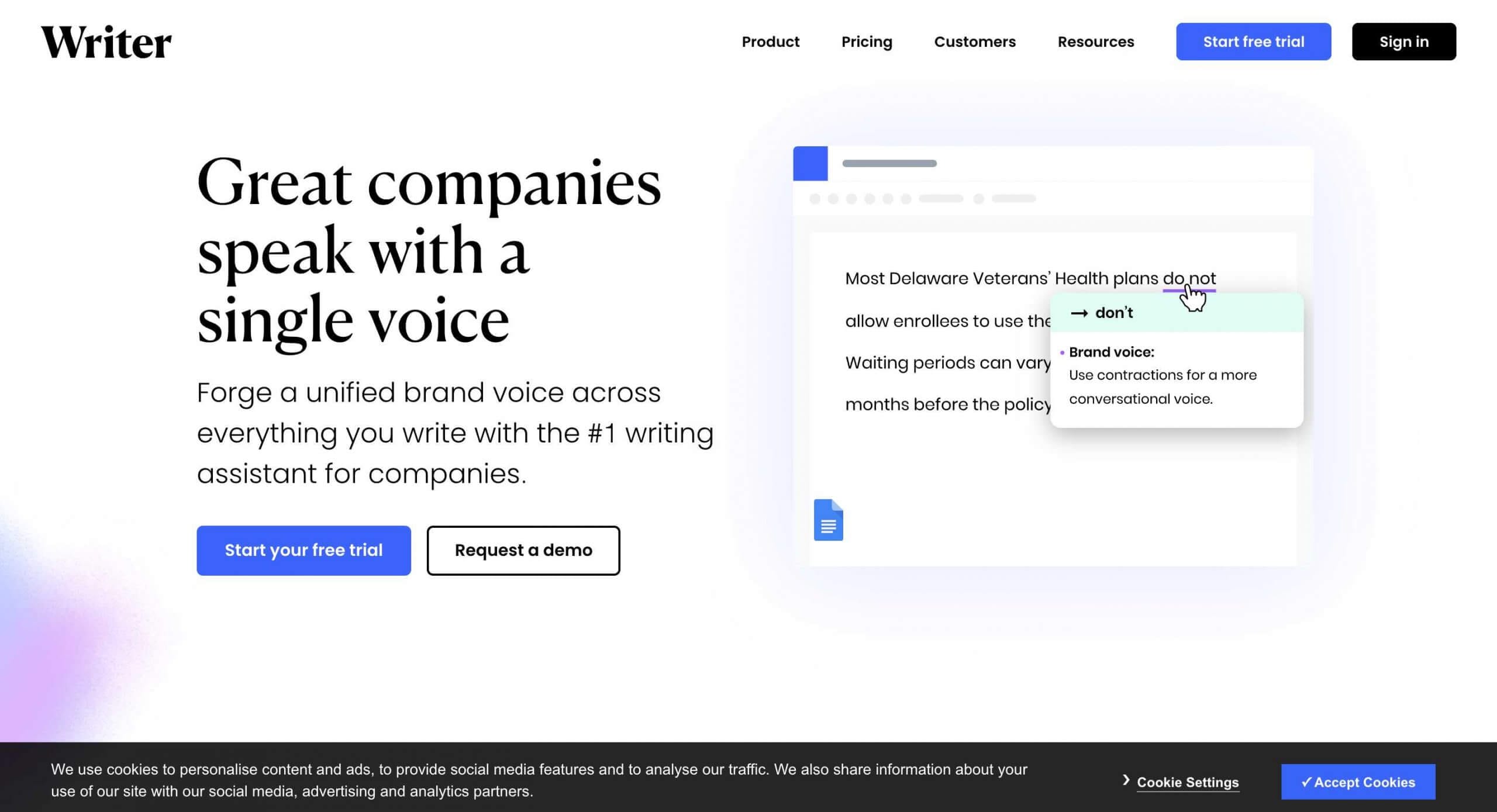 The writer is another most powerful grammar and punctuation checker tool in the market for business users. The Writer mostly focused on the constant and the flow of writing, and the corrections are based on your own brand voice and terminology.
Along with it, the writer has solid integration with tons of tools, so you can work flawlessly, and the best part is Writer doesn't store your data after processing it and it's not used to train their AI models.
Pros
Provide detailed writing dos and don'ts with examples.
Integration with tons of tools and services.
Cons
Bonus Tips
When you are looking for the best tools in the market for grammar and punctuation checking, then there are several things that you have to take into consideration.
This is to ensure that you are looking for the best tool and at the same time it doesn't drain your financial reserves. Here are some of the factors to take into consideration.
Accuracy – This is the topmost factor that you should look for. You want to be sure that the tool you choose will help you in one way or the other to correct the mistakes your article has. If you think that you are going to trust your tool on this, then you have to go for the most accurate tool.
Price – One thing that most people don't have in mind that most grammar and punctuation checking tools can be expensive. For this reason, you are supposed to go for a cheaper alternative.
Ease of Use – This is the 3rd most important thing that you should have in your head. Ensure that the tool you are going for has a simple and user-friendly interface.
Premium Features – You also have to ensure that the premium features of the tool you are going for are adorable and useful. This should be a consideration depending on your specific needs.
Conclusion
The above are the top best grammar and punctuation checker tools that you should be looking for to make sure your writing is great.
I highly recommend the above tools to freelancers, bloggers, students, and other writers especially guest posting writers. They will correct your grammar and in some cases give the rating of your document.
I hope you have enjoyed this comprehensive guide; you can share your favorite tool in the comment section below and also let me know if you have any other queries.