The best way of hiring freelance writers for your website is by registering as a client on one of the numerous online freelancing websites.
All content mill websites provide you with a creating environment for engaging the most talented writers. You'll be able to place your job and watch while the freelancers bid on it.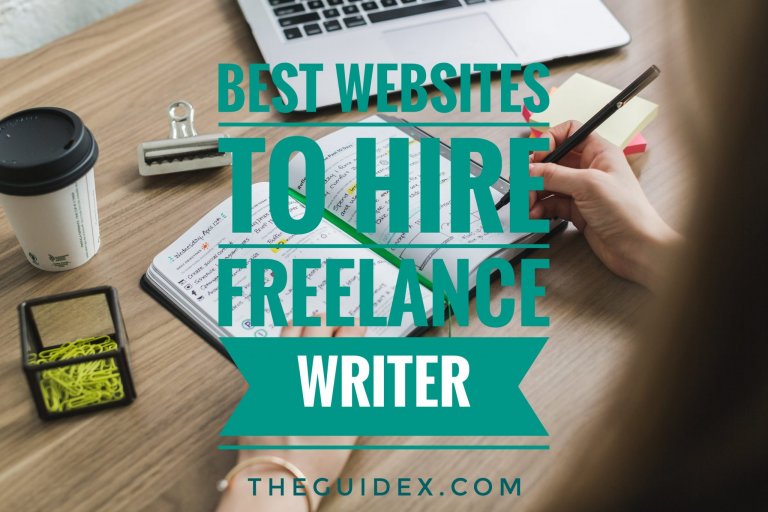 The amount which would be charged by a freelancer is going to depend on the nature of your content project and the skill and experience level of the copywriter.
Some of these platforms even come with audio and video calling facility so that you can easily communicate with your potential employee via webcam.
Let us take a look at some of the best places for hiring content writers and editors.
Proven Websites for Finding Freelance Writers
Being one of the most client friendly online freelancing sites of 2017, Contentmart can be a great location to begin your hunt for the perfect content writer and content editor.
Here you can find thousands of copywriters, both experienced and newbies who are more than eager to help you with your writing project.
If you are tight on budget, then you can always award the project to the freelancer with the lowest rates. The private chat box would ensure that you get to interview the writer before hiring.
Contentmart would pay the majority of the fees to the freelancer while keeping a small profit for themselves.
Read More: Make Money From Blogging, Do's and Don't
If you are trying to find a skilled freelancer for academic writing and essay writing, then make sure to check out Essaywriters.
This site has a bunch of good writers who would provide you with a solid piece of article at a very cost effective rate.
Their strict grammar and English test ensures that all the writers are proficient enough to come up with a fine writing piece.
This is yet another comprehensive website where you can hire freelancers for all kinds of writing jobs be it technical writing, product reviews, copywriting, essays, research papers, resumes or content writing.
Most of the writers here are fluent in English and you can totally bank on them for your copywriting project.
Read More: Best WordPress Themes To Start Coupon and Deal Website
Upwork is surely the most preferred site for freelancers of all kinds. It goes without saying that Upwork (formerly oDesk) has an ever increasing number of freelance writers from possibly every part of the globe.
So if you are looking for a talented copywriter, just post your project on Upwork and you'd be immediately contacted by lots of writers who would showcase their writing samples and bid for the project.
However, Upwork is a site for talented and experienced freelancers which is why you'd need to pay a higher price if you want to hire an expert writer.
This is one of those online freelancing sites which would allow you to place an order for custom content.
The ready-made articles would ensure that you get the articles in zero downtime.
In this website you'll be able to browse through more than 100K professionally crafted articles on loads of topics.