We have websites for everything today and to be competing in a world where everything already exists; you have to be at your best to even take part in that competition.
Now wordpress had made it very easy for us bloggers to have our own websites, and luckily it supports so many great features and themes to make us the very best, but in a world with so many languages, it is still hard to get your content to everyone.
English is a world-renowned language, but still, maximum people don't understand it. Even if your website is more localized, there are still a good amount of people there who prefer different languages.
So what can we do to get our content to those people? If the website is more localized, you can still hire a person as a translator, but if your viewership is more spread all over and in a lot of places with multiple languages, hiring people is not very efficient.
The best way to go in such a situation is to use a translation plugin best suitable for you.
What is a Translation Plugin?
To help you and make your blogging experience much better, wordpress offers you a number of plugins. Translation plugin is just another thing that is there to make your life a little easier.
It allows you to translate your content on the website or makes it easy for your users to see what they want, and how they want. It uses AI technology to translate posts, themes, etc. to translate into numerous languages.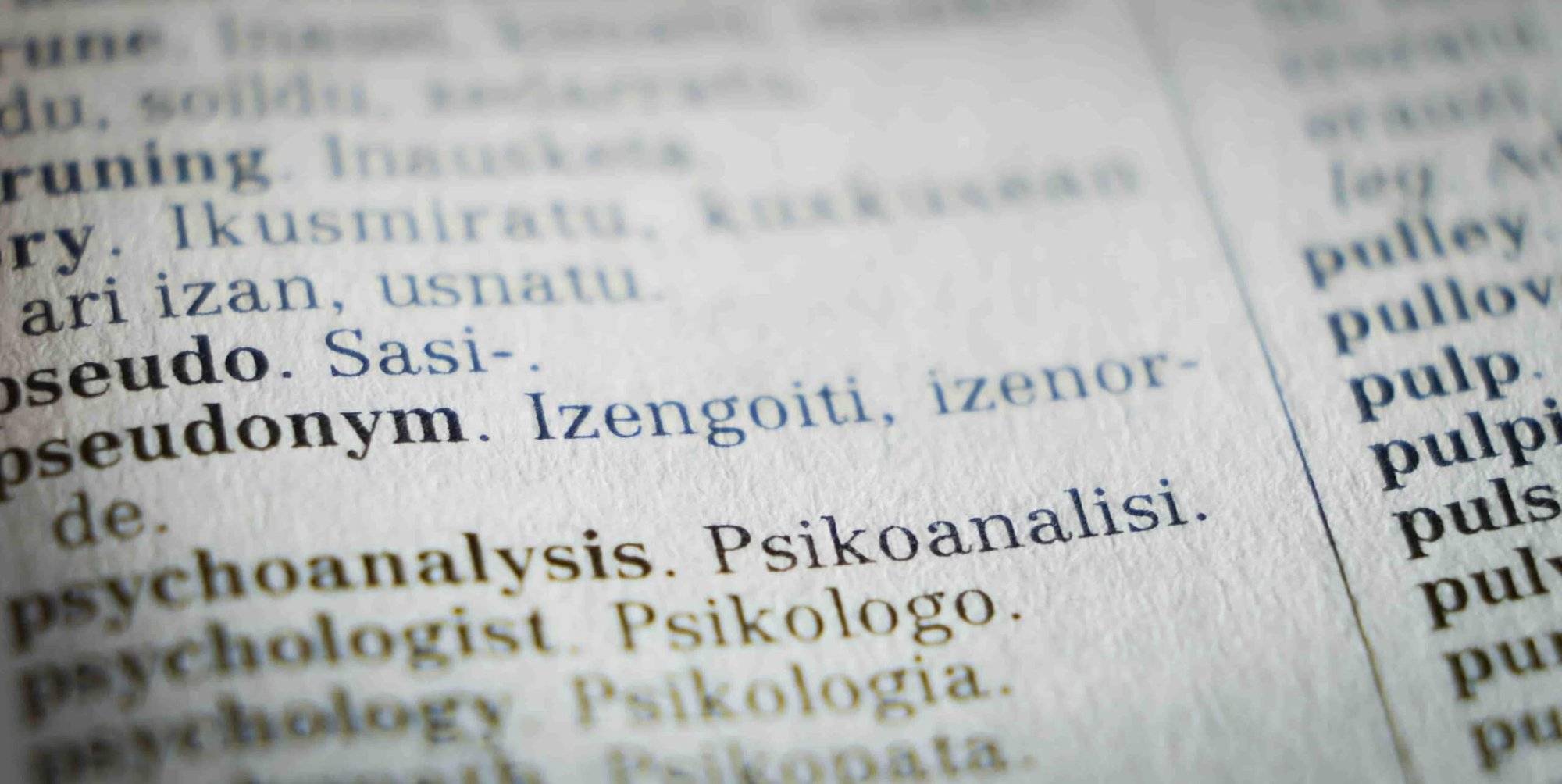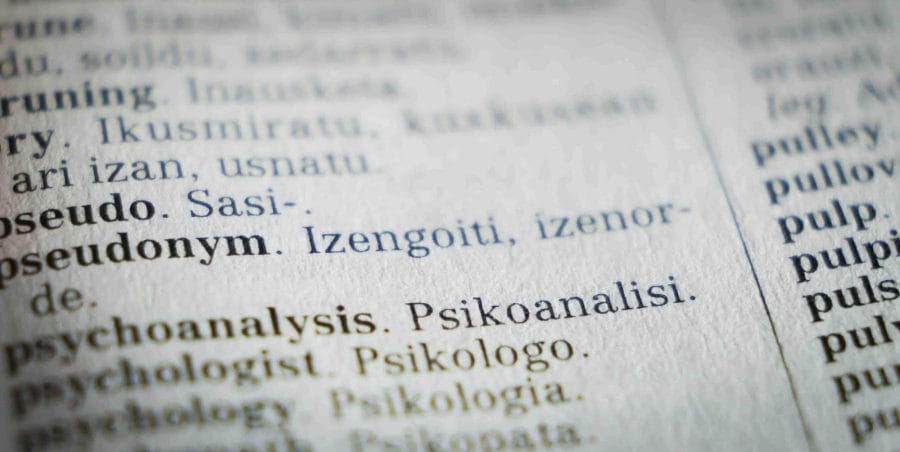 There are a lot of translation plugins just like any other plugins for wordpress, so how to choose the best suitable for you? Here I am to relieve you of that problem. I will be listing the ten best translation plugins for your multilingual websites.
Perks of Using Translation Plugins:
There are a lot of reasons why you should use translation plugins. Here we've listed some of the best reasons:
Make your website more accessible to a larger audience by translating it into multiple languages.
Search engines love multilingual websites and will rank them higher.
Helps you to communicate better with your target audience and understand their needs.
Improves user experience and overall satisfaction with your website.
Now that we know the benefits of having a translation plugin, let's get to the list of some of the best plugins:
Best WordPress Translation Plugins
You can use these wordpress translation plugins to translate your website content with ease. Most of these plugins are available for free and are SEO-friendly so you can easily use them on your multilingual site.
If you don't know about using a sub-domain vs. subdirectory for a multilingual website then you can also check our post. In this article, I've shared the best URL structure for a multilingual website.
TranslatePress is one of my personal favorites and to be honest. It is very easy to handle and use. The plugin gives you so many features that you will just fall in love with. It allows you to translate your content and makes translation much easier for you and it will impress you with many other distinctive features too.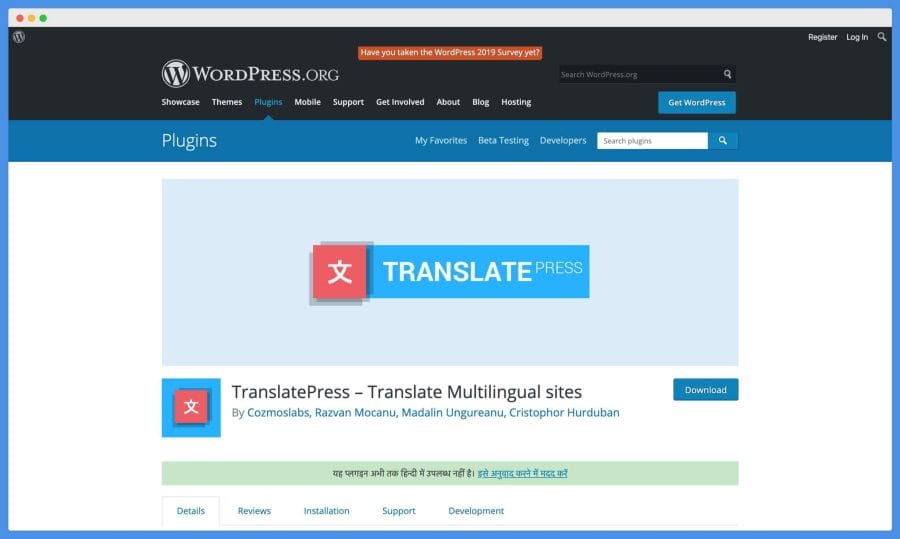 TranslatePress allows you to hire a translator and provide them with the privilege to translate your posts on your website without compromising admin information for your website, which is basically great. It allows you to translate everything you would want on your website with great ease, whether you would want it to be done manually or by AI.
Manually translating your website is hard, and well as I discussed before, hiring a translator is not very efficient as it is pretty time-consuming, so it also translates the content with the help of Google Translate as AI.
The AI will translate the content very efficiently, and you can also correct it if something's not up to your standard. On top of everything great it provides, it is also SEO friendly which is a must for bloggers like us, right?
Features of TranslatePress
Easy to use

Gives you a live preview of translating

Can translate manually or with AI

Translates everything easily

Can hire a translator without risking information

Uses Google translator as AI

SEO friendly
WPML is another reliable plugin presenting you with enormous features. It is one of the oldest translation plugins and since doing its best to help its users.
Its AI translation is great, which is obvious, and also it helps you to translate too manually. When you are manually translating the content and if you have any problems and you need help, in those situations also it will help you.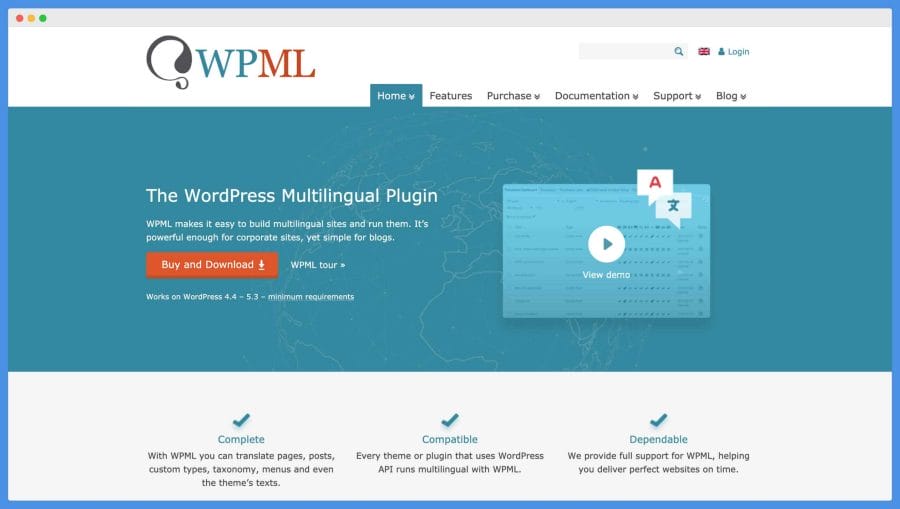 WPML will connect you with a nice translation service at your command. Although it is a premium service, it still won't cost you much when you compare it with its benefits. It also provides you with different packages which you can choose according to your needs.
Another great thing about the WPML plugin is that it is very SEO friendly, which is great for your website ranking. It also works fantastic with wordpress giving you one less thing to worry about.
WPML is amazing for any of your multilingual websites as it works unbelievably well, and it works with all languages perfectly.
WPML Tutorial
Features of WPML
User-friendly

Premium

Very reliable

Allows you to translate manually without any difficulty

Works with all languages

SEO friendly

Connects you to translating services on command

Works well other wordpress plugins
Google provides the best of the best, and it is the same case for a plugin. It is a great choice for you to use to have on your multilingual website.
This plugin supports all the languages and is so very easy to use for you and your users. The translation is very reliable, which is what you want in your translation plugin.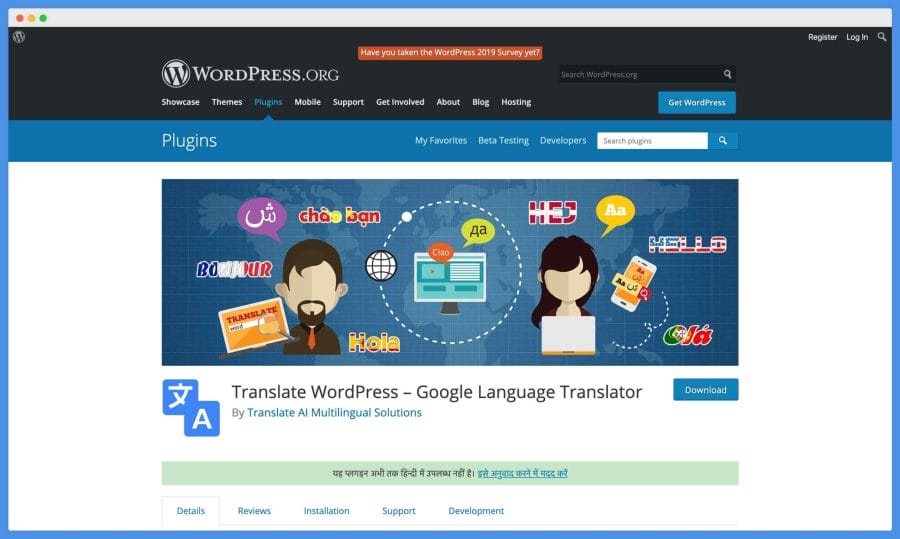 Also, it doesn't take much of your memory and great even for the newbies in the field. You can select the main language and the languages you want your content to be translated into from settings.
For your users, they will see an option with the text to choose their preferred language from near the text, and they will get a correctly translated text.
It translates by its AI, and well, no one can deny how good it actually is at its work.
Features of Google Language Translator
Easy to use

Great for your users too

The AI is very reliable

Supports numerous languages

SEO friendly

Almost perfect translation

Hassle-free
Being a very popular plugin, Polylang stands up to its expectations. The plugin has both free as well as the paid versions. The plugin is very user-friendly, so even for people just starting their careers on websites, it will be handy for them.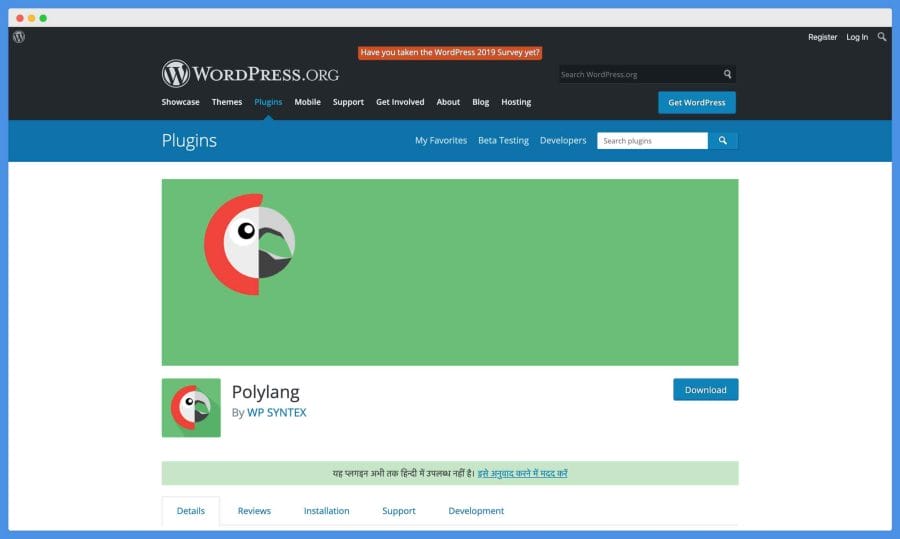 The Polylang is very useful as you can use multiple languages according to your requirements. You can choose all the languages you want, and the plugin will download the language from wordpress is automatically downloads.
Polylang is very SEO friendly, which is excellent; it handles multilingual SEO generating URLs for you in a translated language, which gives it its popularity.
The free version is not that great and lacks some feature, but the paid version is totally worth it, the author of the plugin also helps you when needed, which is nice.
Polylang Plugin Tutorial
Features of Polylang
Easy to use

Freemium

Can have multiple languages

SEO friendly

Supports multilingual SEO

Reliable

Good translator
If you have different versions of the website in different languages, then this is your go-to plugin. The MultilingualPress is very user-friendly and a great translating plugin that can help you to create a website in different languages.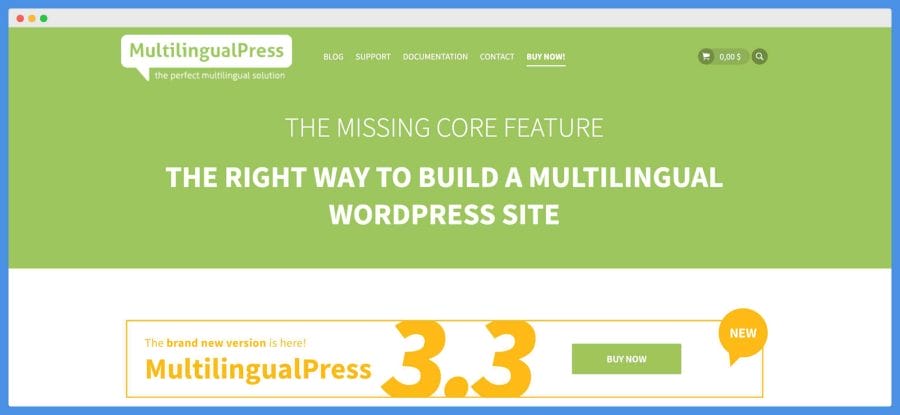 It contains a feature called a language switcher widget, which allows your viewers to go and choose a language of their preference, which directly takes them to the place with the content of their choice.
The MultilingualPress is a little different from other plugins and stands out a little as it's another amazing feature is that it has a no-lock in, which helps your website to function correctly even if you remove it, which is a feature in very few translation plugins.
With all these amazing features, it is also very SEO friendly. It is perfect for you as it supports 178 languages, and I think you will find everything you need in the plugin.
MultilingualPress Tutorial
Features of MultilingualPress
User-friendly

SEO friendly

Have a language switcher widget

Has no-lock in

Reliable

Supports 178 languages

Supports different websites with different languages
GTranslate is another top-rated and excellent Google product, and I dare say very popular too. Its numerous different features are there to make your work a little stress free.
It provides you with so many features to choose from, and it's Google, so very reliable. It is there to make your users' experience better as it provides a number of features allowing them to choose their preferred language easily.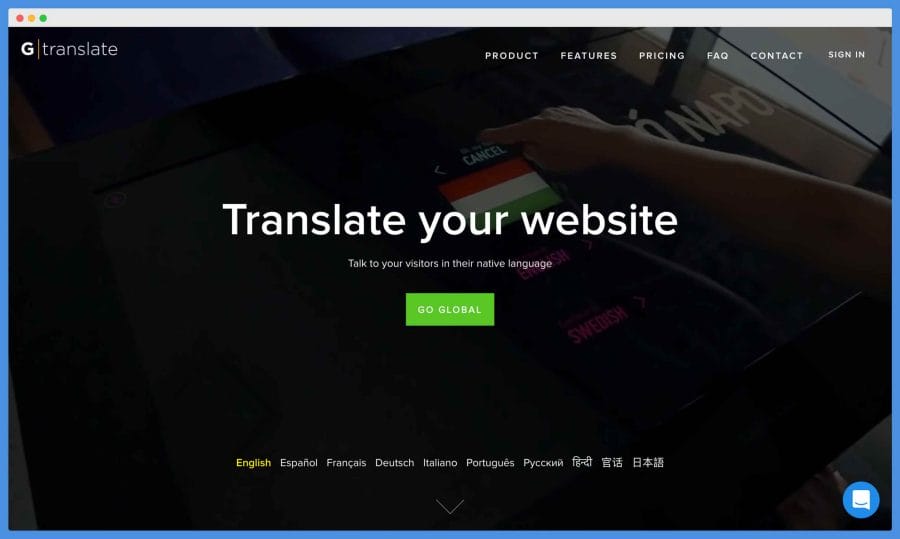 It gives you the option to choose between 103 languages, to have all the languages you would want your text to be translated into. The AI technology is great as we know, but it also allows you to translate and correct, if something was wrong in translation, manually.
It has so many features that you could benefit from as Google analytic integration and much more. It will help you and your users perfectly. With all its fancy and great features, it is also SEO friendly which is a must for us bloggers.
Features of GTranslate
User-friendly

Popular translation plugin

Reliable translation

Amazing AI technology

Allows manual translations and corrections

Supports 103 languages

Numerous helpful features

SEO friendly
Weglot is a bit costly but totally worth its cost. It comes with a lot of features to help you and your users with and very reliable too.
It is very easy for you to attach it to your website, and once you do it, you can choose the languages you want, and I am sure you will find all the languages you require your text to be translated into here.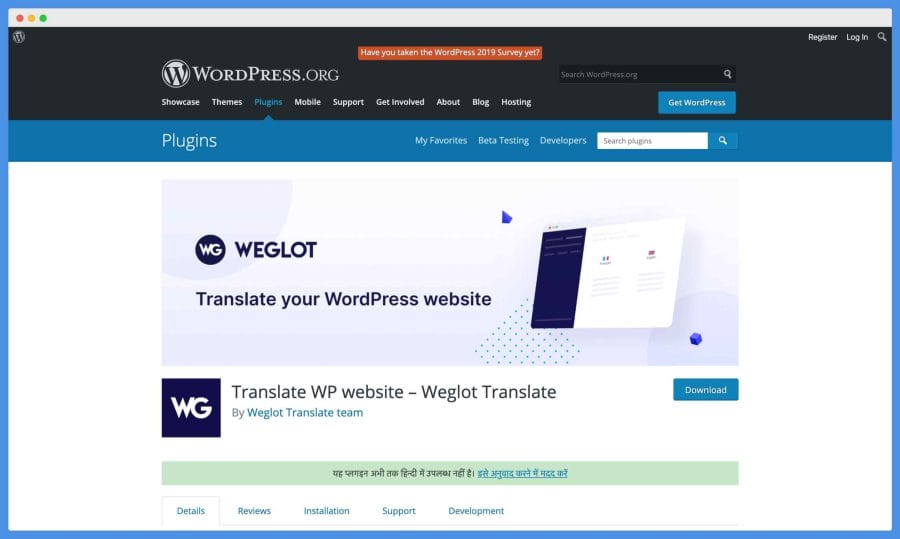 It is a cloud-based platform working with wordpress and also a number of huge other impressive places because it is that good.
You will have a switch to translate, and it will translate very efficiently. Although its AI is very nice and if you want manual translations, you can do it too with the help of Weglot.
It is very SEO friendly so perfect for you and it costs according to the languages you chose and how many words you translate.
Weglot Plugin Tutorial
Features of Weglot
User friendly

Costly

Reliable technology

Supports numerous languages

Supports SEO

Allows manual translations
It is another great plugin for website translation. You can use this plugin to automatically translate your website posts in different languages. The plugin is very user-friendly to use.
Its popularity is mostly because it is among the fastest translation plugins which are available on the wordpress. It is a great plugin for you, and also it provides a very nice experience for your users too on your website.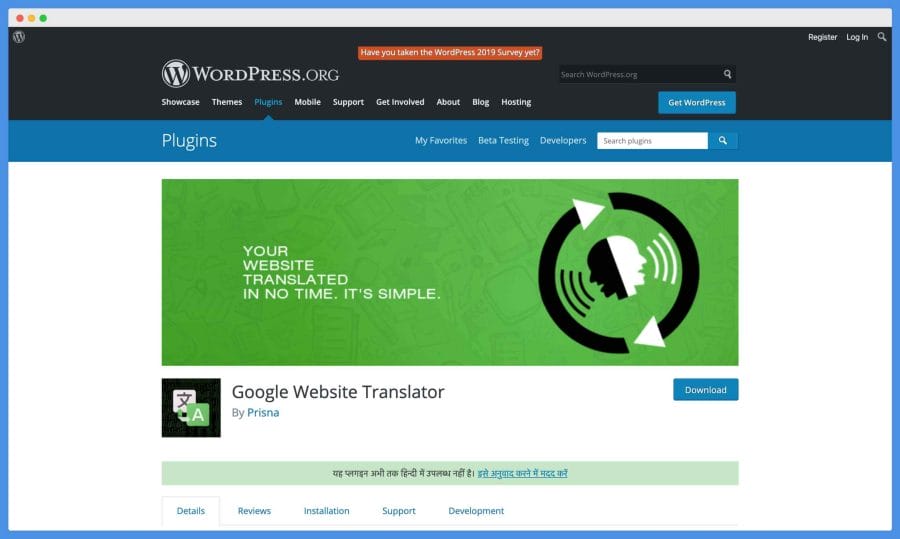 It has its own number of features separating it from other plugins, which you might find very useful. It brings all the goodness of a Google translator to your website, making it perfect for you as well as your users.
It is very SEO friendly and supports numerous languages, which is great. It allows you to help your users in so many different ways, which makes it a great plugin to have on your website.
Features of Google Website Translator
Easy to use

Makes it easy for your users

Reliable technology

Near perfect translations

SEO friendly

Supports numerous languages

One of the fastest translation plugins
Lingotek is another great plugin to have on your multilingual website, as first of all, and it is totally free. It is very user-friendly and just there to help you out all the way.
The AI technology they use is very reliable, and it translates the text you want, or users want just fine. It supports a number of languages to help you out.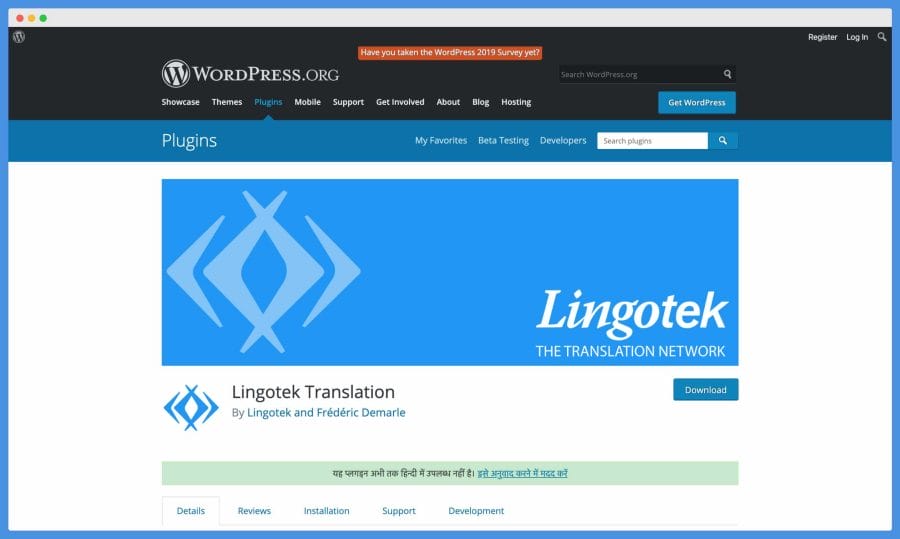 If you don't want the text to be translated by AI, but you want it to be beautifully translated by a person, then also it helps you as it will find you a suitable translator. You won't have to worry about finding someone suitable for your needs as the plugin will do it for you.
The process of translation in any means is very transparent, and you won't find anything wrong in it. It helps you manage your multilingual website with great efficiency.
It is also SEO friendly making it a great match for your website.
Lingotek Tutorial
Features of Lingotek
User friendly

Reliable AI technology

SEO friendly

Finds you a human translator

Translation is perfect

Free of cost
Xili-Language is another great plugin available on the wordpress marketplace. It is unbelievably easy to use for you to set it up in your website. With all of its distinctive features, this might be one of the best translation plugins.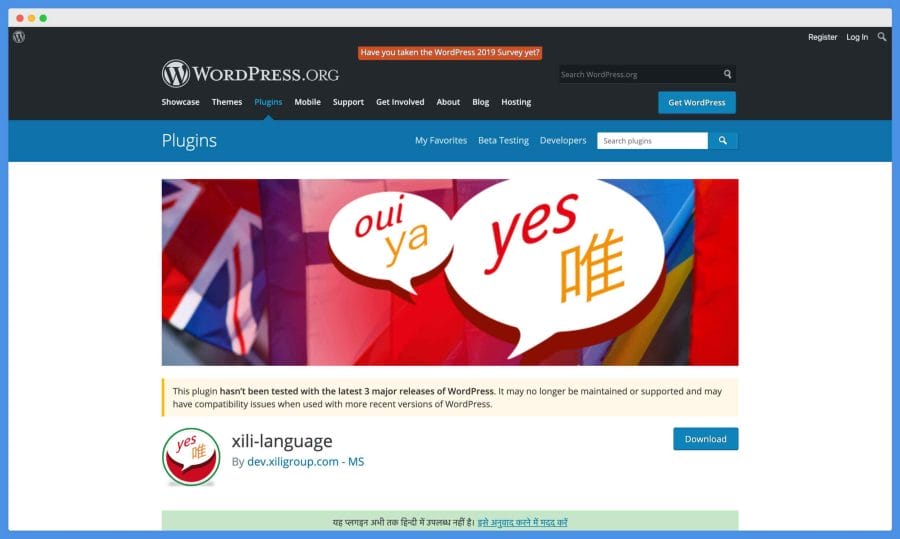 It helps you manage your multilingual website stress-free as it can translate a number of things. The translator is very reliable, so matching great with your needs. It provides you with a number of functions and lets you choose between so many languages.
As it also supports SEO so it might just be the perfect plugin for you, but there's just one problem you might want to see. It is only compatible with a few themes, so you need to check if your theme supports this plugin or not before getting it.
Features of Xili-Language
Easy to use

Reliable

Translates correctly

Supports numerous languages

Supports SEO

Not compatible with all wordpress themes
Conclusion
I have listed the top 10 wordpress translation plugins to manage your multilingual websites, and I hope you will find the right one suiting your needs.
With so many cultures and languages around, it is hard to get your thoughts, views, content to all the people who might be interested in it, and so to run a successful website; you need to keep the needs of your viewers in mind.
To get to all of them, you need something less time consuming and way more efficient plugins to help you with, and I have presented you with the names and features of all the plugins you might like.
I hope the list helped you and you find your perfect plugin perfectly suitable for you.