Especially with an online-only business, a logo is crucial to success. You can choose to hire a designer to create one for you. Alternatively, you could opt for online logo making tools like Shopify; these are more cost-effective and quick.
However, once you have a list of prospective logos, you'll need to choose one that would be your brand's visual representative. To pick the right logo, it is important to know what the fonts, colours, and graphics mean to the end user. Whether you're using a free logo creator online or hiring a designer to accomplish your mission, there are some things you need to be aware of nonetheless. Let's start talking!
Fonts
Font-based logos are a classic idea, simply because of their simplicity and clarity. Choosing the right font is a task in itself, though.
Classic
The most used font that fits almost all kinds of requirements is the Serif. This font is good font overall, and you can't go wrong with it. The Serif is used by most businesses worldwide. If yours is a generic product/service that doesn't really need any personification, then a classic font like the serif is a good choice.
The Serif Font Family
Online favourite
Online fonts
Helvetica and Sans Serif are all-round online favourites, with a majority of websites using them for the years. If you are running a business in the lifestyle or entertainment industry, you don't need to go for very formal fonts.
You can be little more lenient, and let your text content look peppy.
Artsy
Any business that caters to the creative field is the best place to push boundaries and break stereotypes. You can go for more rounded and curved fronts like Circular or Avenir if you are into core design.
The Avenir font

Tough
For businesses that sell products like construction materials or lifestyle products like sports shoes, or bikes.
These need to look and feel tough and bold. You can go for fonts like GT Walsheim. If you are into lifestyle products, you could use fonts like Dirtbag and CV Revolution to get a grungy look.
The Colour Psychology
Statistics say that the most used logo colour is blue, followed by red and grey scale/black.
Red
Red is a bold colour that invokes attention and action. It is apt for businesses in the food industry. You may have noticed major food brands using red in their logos. It is a very forthcoming colour, and indicates desire and passion.
Youtube
Coca Cola
Orange
It is a very optimistic and adventurous colour. If you are into (say) the travel business, this colour would suit your logo quite well. It invokes emotions of confidence and cheerfulness. Many fruit drinks and music companies do the same.
Amazon
Fanta
Nickelodeon
Green
If your brand values revolve around growth, health, and harmony, green makes for a great choice. It is a feel-good colour, and registers as a harmless and healthy option.
Animal Planet
 Android
Tropicana
Blue
Blue is a favourite, for obvious reasons. It is the most friendly colour, and invokes a sense of trust, friendship and honesty. Social sites often use blue to get friendly with their audience.
Facebook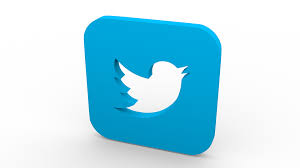 Twitter
Vimeo
White and Black
This is the third favourite among brands. The black-and-white combination indicates balance, and invokes a sense of clarity, purity, and freedom. The combination of black and white as a signifier of balance is an impactful combination.
Apple
Puma
Adidas      
There is no right or wrong colour and font. The choice depends on what your brand values are, and who your target audience is. If you are clear with your business model and your brand persona, it should be fairly simple to choose the right font and color for your logo.