Building a website is a dream for everyone. It's not just about building a blog and putting your thoughts in writing. It's about getting traffic, making money, creating a business with tens of thousands of visitors daily.
It sounds overwhelming, but it can be done! All you need is an entrepreneurial spirit and some basic know-how. This article will provide you with all the tools and information you need to build a profitable website in 2023.
First, a few more words about entrepreneurial spirit: it's not something you're born with. Anyone can take action, no matter what their circumstances. You might be in debt or struggling to find a job. There are billions of people worse off than you! Even if you've failed before, don't let that stop you now.
Getting started is one of the hardest parts; it'll all be downhill after that! Everything will fall into place as long as you remain persistent and enthusiastic.
So let's get started: how do you build a great website in 2023?
Why Should You Start a Blog?
Blogging is a great way to express yourself and earn a good income passively. Everyone should start a blog to express themselves and share their thoughts with the world. You'll never run out of topics to write about, as long as there's something you want to talk about.
Also, blogging can help you build your brand online. You'll be able to connect with your audience and build trust. This way, when people click on an affiliate link or buy a product from your store, they'll think of you as a friend, and it helps you to monetize your blog and generate a good income passively.
Most Effective Ways of Making Money Online
If you're passionate about sharing your thoughts through blogging and want to make a few bucks, then here I'm sharing some of the most effective ways through which you can easily make money.
I personally follow these methods on my blog to generate passive income for myself by working part-time on my blog. These ways are;
Placing Ads on Website (Google Adsense)

Doing Affiliate Marketing.

Brand Promotions & Online Store.

Sell Sponsored Post & Backlinks.
If you have multiple blogs, you can start an affiliate marketing business with them. The possibilities are endless! And for more information on getting started with affiliate marketing, here I've listed some best books on affiliate marketing for you!
How to Start a Website in 2023
If you're thinking of starting a blog, then you need to be consistent and write good content. It's not just about writing content but also about doing SEO to have a lot of organic traffic.
Here I'm sharing a few points which you need to follow while building your first blog and making money from it.
Choose Blogging Platform
To start your first blog, you need to choose the blogging platform for your website. There are many best website builders that can be used for building your website from scratch, but for me personally, I use WordPress and Blogspot sometimes.


If you don't know which blogging platform to choose, you can use WordPress. It's one of the most popular platforms for bloggers, and it's a great choice for beginners. The platform is user-friendly, and you can do everything with a few clicks.
Domain Name & Hosting
Next, you need to choose a domain name and hosting for your website. A domain name is what people will type into their browser to reach your website. There are so many domain names available; many of them are very expensive.
So, you should choose a domain name that is budget-friendly and offers a lot of benefits as well. I recommend you choose an easy-to-read domain name with .COM domain extension. If you chose the wrong domain or the hosting is not good enough, then your website will not be able to get a good amount of traffic.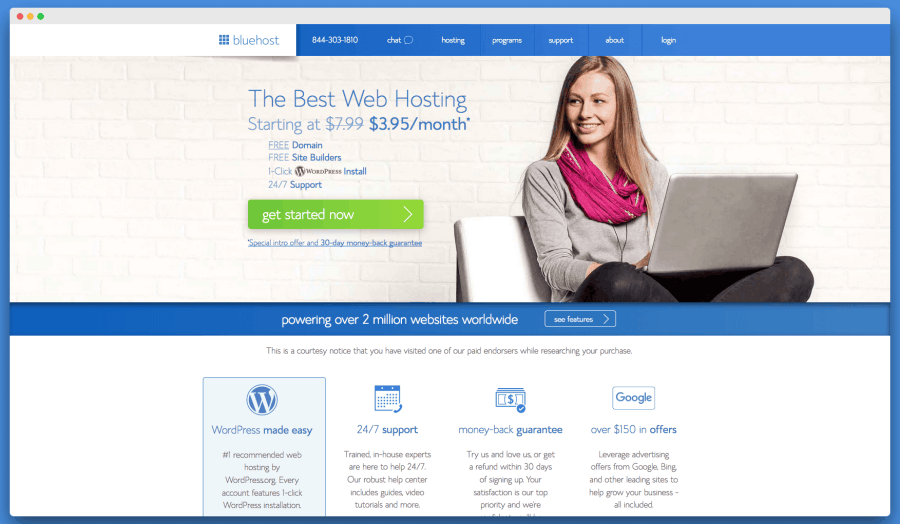 There are many hosting services available online that offer free domain names along with hosting subscriptions. A lot of people make a mistake by choosing the wrong hosting, which may cost them dearly in the long run. Don't make that mistake! I recommend getting your hosting from BlueHost, Flywheel, GreenGeeks, and SiteGround.
Installing WordPress
WordPress is the world's leading content management system (CMS). It's very easy to use, and there are many plugins and themes available for WordPress to use on your website.
You can install WordPress on your domain by using a web hosting service. If you are using BlueHost, then that's very easy! Just login to your account, click the WordPress icon and install WordPress in under 2 minutes.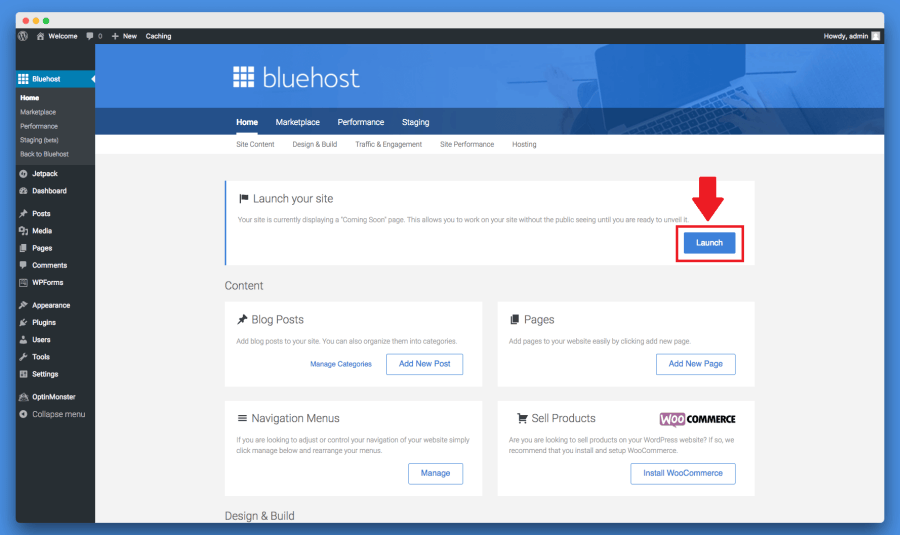 With SiteGround and GreenGeeks, the installation of a website is a little bit different. You'll need to go to their control panel and choose the option there to install wordpress for you. It'll take less than 2 minutes although if you follow the steps correctly.
Installing Plugins & Themes
Once you've installed WordPress on your domain name, you need to install the plugins and themes to make your website attractive. There are many WordPress plugins available, such as RankMath for SEO, Contact Form 7, and SocialWarfare to increase your website functionalities.
For plugins, you can try using Astra, GeneratePress, and Divi themes. And if you want to get some extra discounts on your theme subscription, then you can easily get a 10% OFF divi discount code.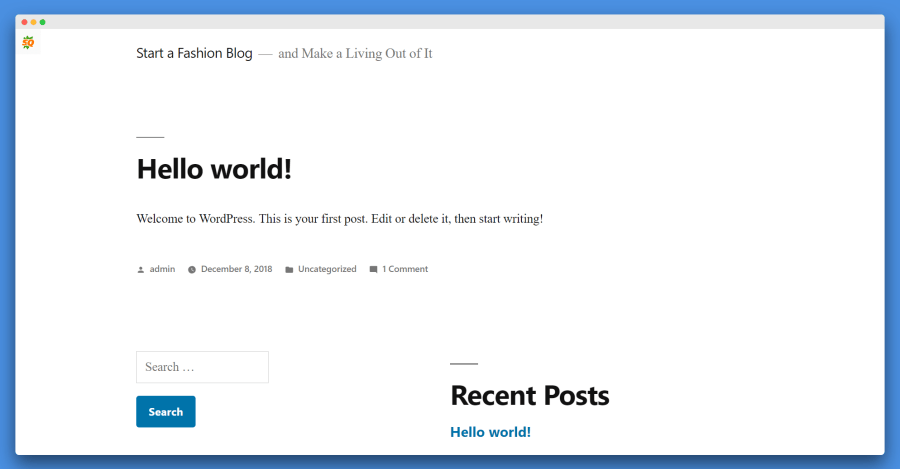 You should install all the plugins and themes to make your website attractive and providing better functionality. The main reason is that you will need them later on if you want your blog to attract a lot of traffic organically.
Also, there are many themes available for different purposes; business, personal or professional websites. Make sure you choose a theme that suits your website. Otherwise, it can be a very confusing experience for your readers!
Create a Content Strategy
Once you have your website up and running, it's time to start writing content. Most people struggle with this step. They think that they need a lot of content to get visitors to their website. But that's not true! You only need a few articles to get started, and when you write good content, then your readers will want more.


You can create any type of content like how-to guides, list posts, etc. You will be able to write any type of content if you're a good communicator. Next, you've to write content regularly because if your website is new and doesn't have any authority, backlinks, or social media following, then people won't visit your website organically.
Writing and updating content regularly also increases your chance of ranking higher on Google. Yes, it's a fact that it's not easy to rank on Google, but the more content you publish and update, the higher chance you have of ranking.
Setting up Analytics & Webmaster
If you want to understand what type of content your visitors are interested in, then you should install Google Analytics. With this tool, you can see which types of content your visitors like to read.


You can use Google Analytics to set up goals, see which pages they visit the most, know where they came from, and more.
After you've installed GA, you should set up your website on Google Webmaster. This is very important because it gives you more control over your website. You'll be able to update your robots.txt file and remove index pages, for example.
Content Sharing & Social Media Marketing
Now that you have your website up and running, it's time to start getting traffic from other sources. You can do content sharing with your social media accounts. If you have a Facebook page and a Twitter account, then publish your new posts on those accounts.


Also, start sharing them on other social media platforms like Pinterest and LinkedIn. It also helps in boosting your website and post ranking in Google SERP which further helps in getting more organic traffic.
Frequently Asked Questions (FAQs)
Still, have doubts? Here are some FAQs and their most common answers:
Which Domain Extension is Best for My Domain?
For a blog website, you'll want to purchase a .com (commercial) domain name. That way, when someone types in your site using their favorite search engine (Google), you'll be able to show up in the top results.
If your site is on another domain, the chances of someone finding it will be less. So, this is one of the most important factors to consider when choosing a domain name.
Which is the Best Platform for Blogging?
For blogging, WordPress is the most popular platform. It offers loads of features that can be customized depending on your needs.
There's also a large and active support community that can help you out with any issues you may have. WordPress is also free to use.
Which SEO Plugin Should I Use on My Blog?
I usually prefer using RankMath on my all blogs. It is one of the best SEO plugins for small businesses as well as agencies, with tons of great features.
Alternatively, Yoast is another best SEO plugin for your WordPress blog. You download it for free from the WordPress repository.
Final Words
So in this guide, I've shared a few ways which help you to start a great website in 2023 and make money online from it, I also started my blog when I was in 10th, and now I run a few successful blogs and businesses, and earning a good passive income from it.
I hope you'll find this post useful. Let me know if you have any comments or questions in the comments section below.
And if you think someone else could benefit from this guide, then please share it by retweeting or leaving a comment.
Author Name: Michelle Rapley
Bio:
My background is in Healthcare Administration and the U.S Navy, and I have been online now for more than 3 years blogging and doing Affiliate Marketing. I have some wins, and some fails, however, I started a non-profit organization in 2019 helping single parents, veterans, and the homeless, and then the pandemic hit, and we lost funding to provide assistance for the people since then, I've found that I enjoy blogging in my spare time and providing useful tips to help others.
I started my blog (credit card bad credit.org) because, when I was seeking help for resources from having thousands of dollars in student debt there were limited resources so, my blog is geared towards people who have credit card debt, student loans, and less than desirable credit and to provide them with options for loans, alternative credit cards and just information to help them build their credit back to good standing.